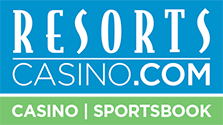 Detailed Resorts Sportsbook Online Review
Published: Aug 27, 2022
Updated: Oct 31, 2022
Copy Promo Code
RSCASHBACK12
Copied
Screenshots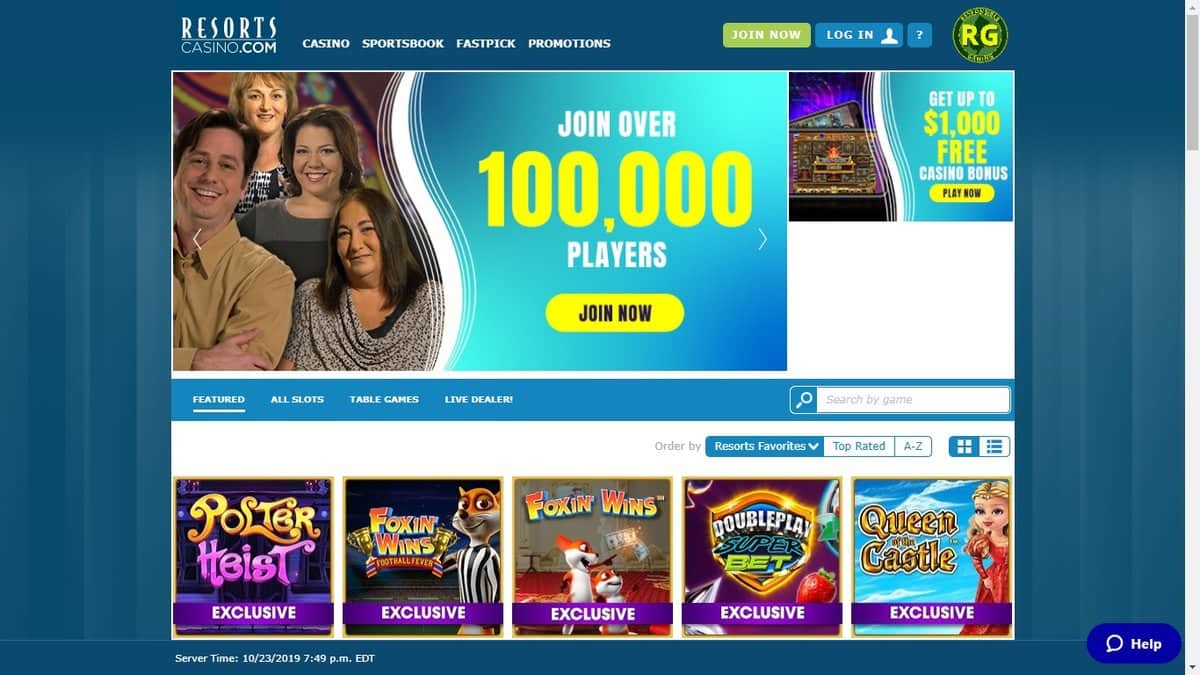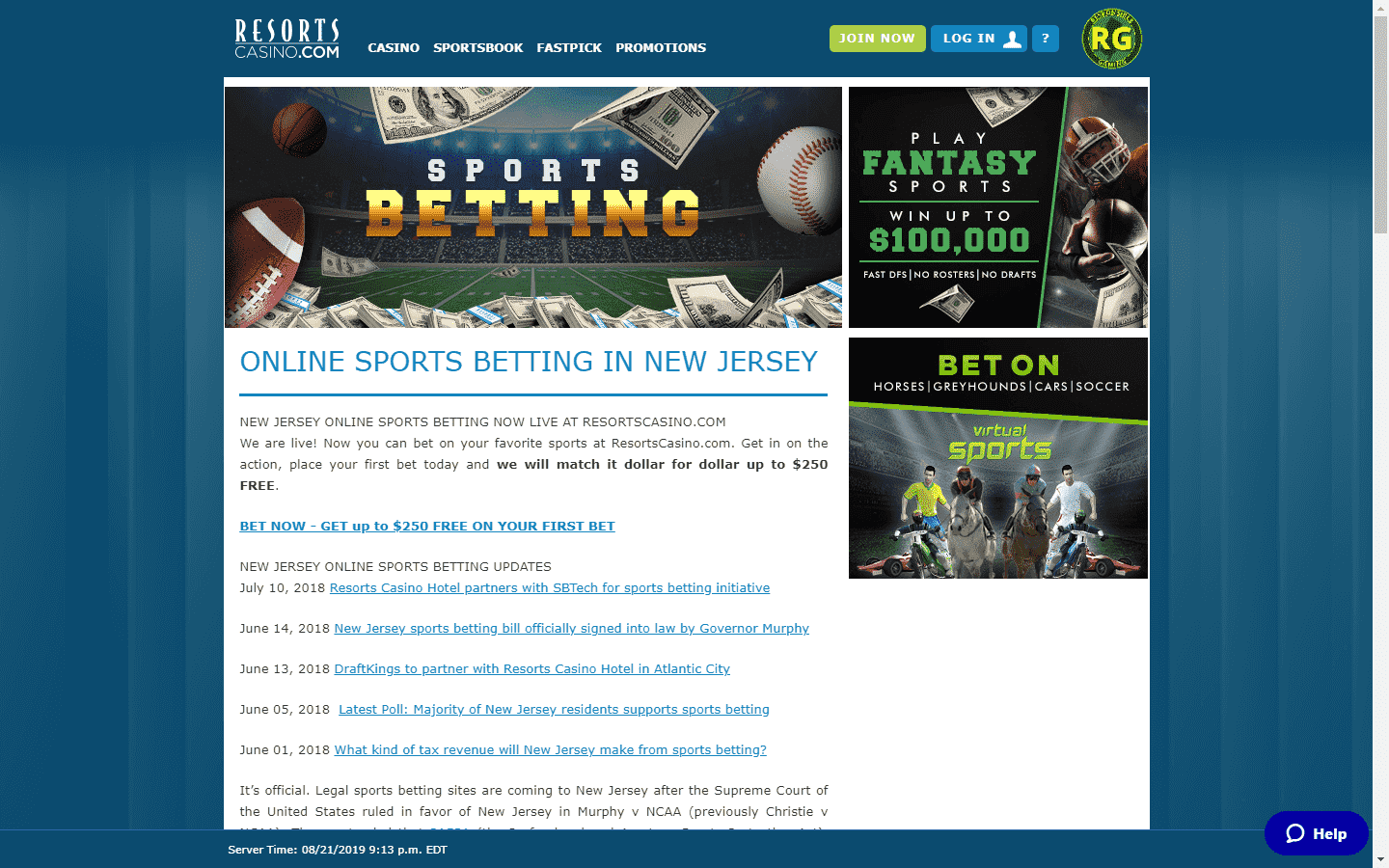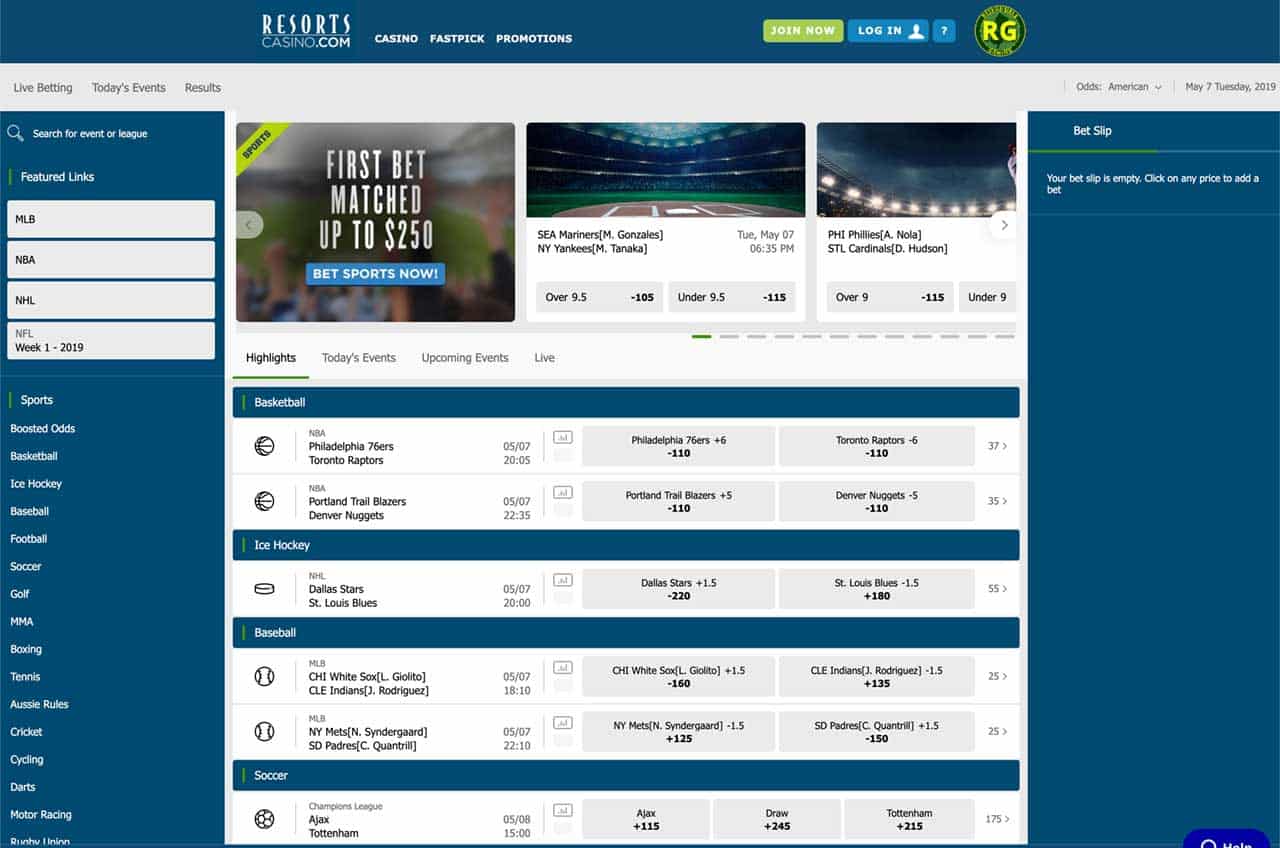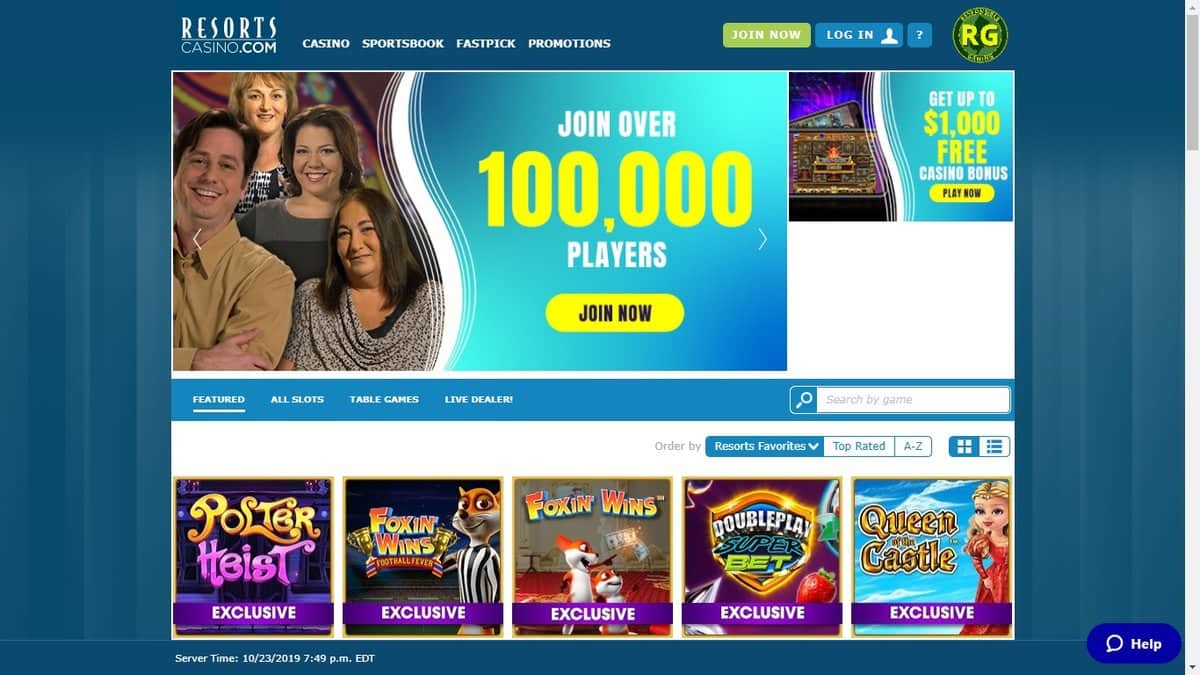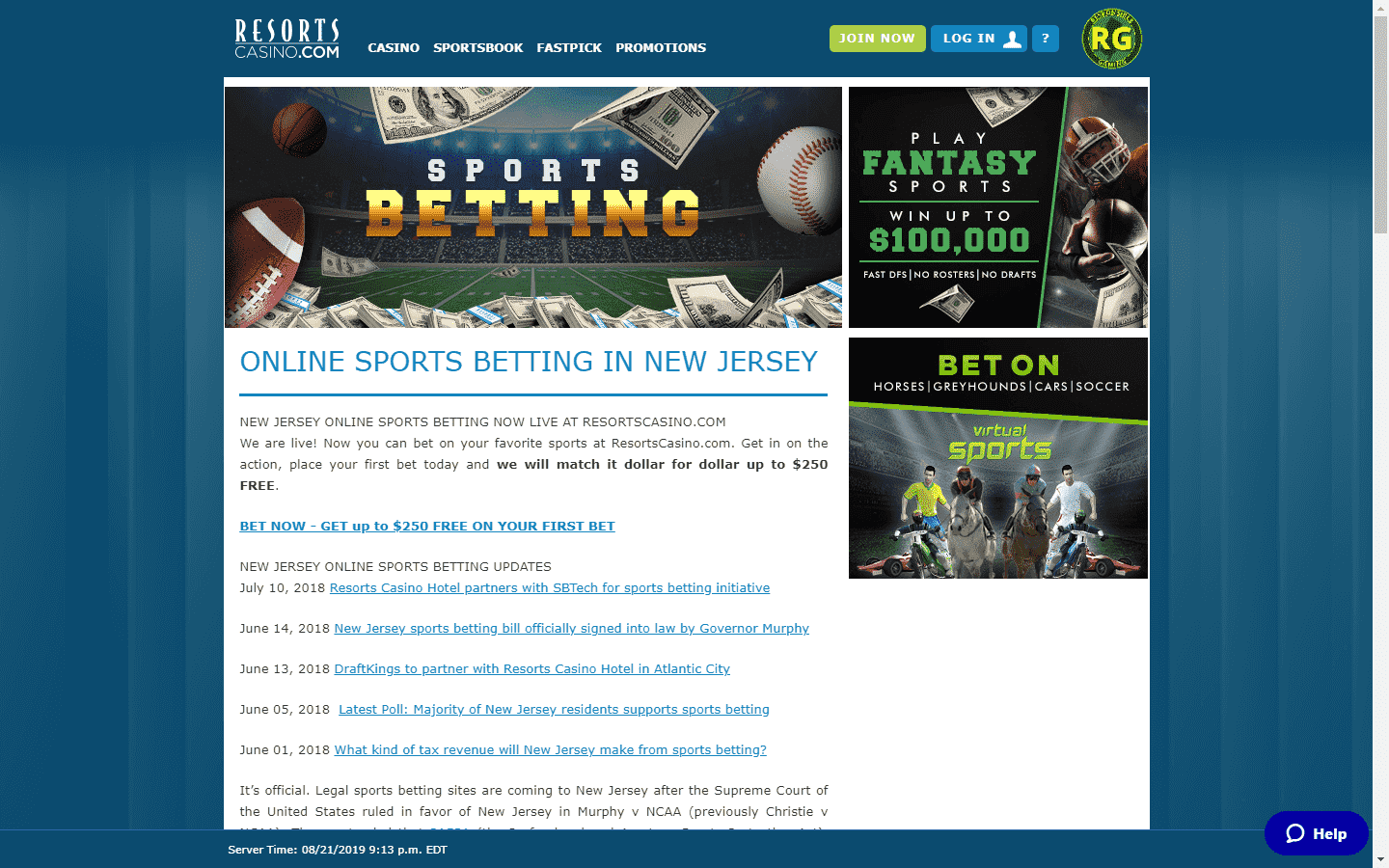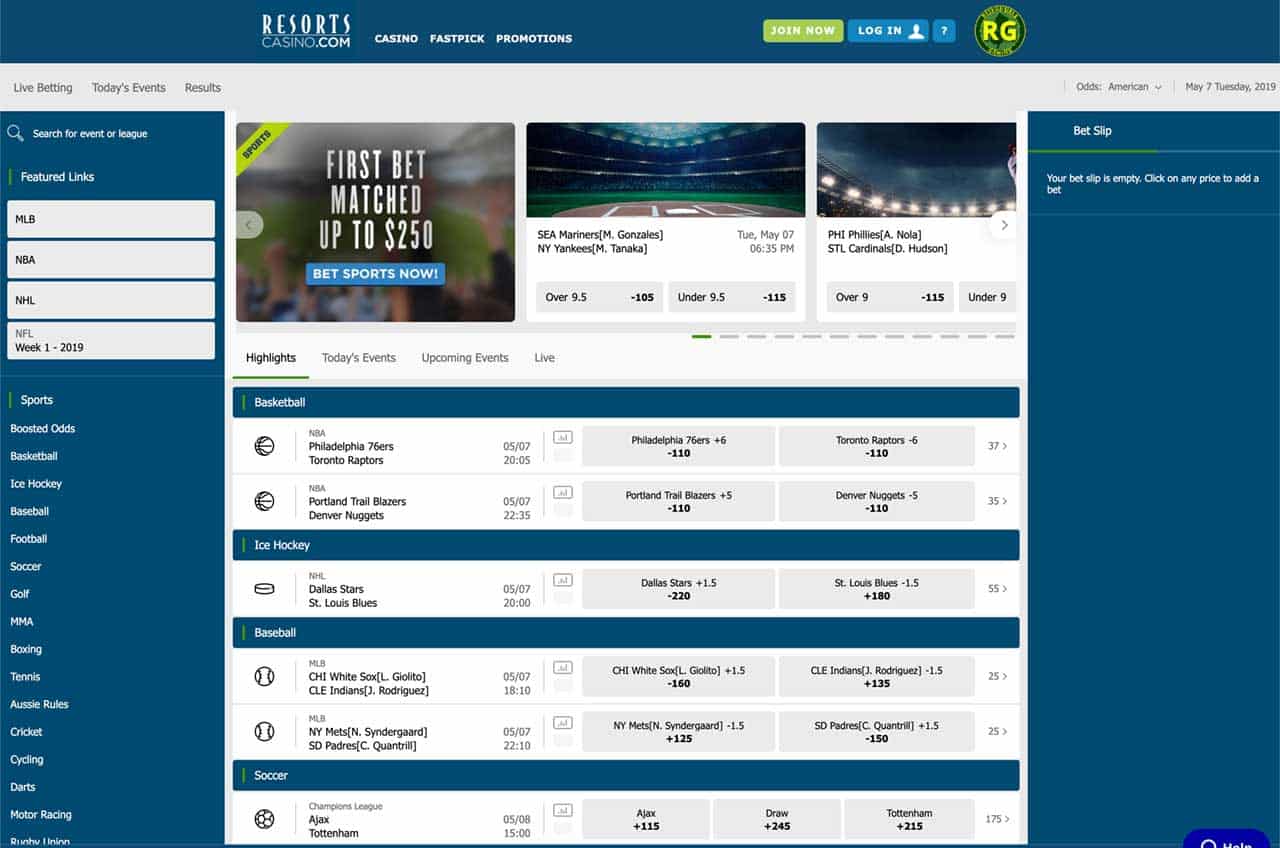 Sports betting became legal in New Jersey on June 11th, 2018. Within a few months, the state saw its first-ever online sports betting platform. Today, the state collects billions of dollars every year as revenue generated by sports betting. Currently, there are 14 licensed online sportsbooks available in New Jersey, and one of them is Resorts sportsbook. This is a very popular online sports betting platform, and in this detailed Resorts Sportsbook review, you will get to know more about it, from the bets it offers to bonuses and more.


Resorts Online Sportsbook — Where Did It All Start?
Resorts Casino online was rolled out in February 2015 after it acquired approval from the New Jersey Division of Gaming Enforcement. Resorts Casino administers the internet gaming license, whereas SG Digitals offer the core technology and platform to this online sportsbook.
Resorts Sportsbook is backed by an established Atlantic City casino. The online sports betting platform is streamlined and highly functional, providing players safe and reliable sports betting experience. There is a wide selection of services that include sports betting, live dealer games, casino games, etc.
Resorts Casinos presently offers two online sports betting sportsbooks in New Jersey. Initially, the casino collaborated with Draftkings to extend the Draftkings sportsbook in August 2018. DraftKings is one of the leading sportsbooks in NJ.
In January 2019, the casino company launched an online sportsbook, which is incorporated with its own casino. The Resorts Casinos sportsbook is operated by SBTech and allows betting on popular pro and college sports leagues across the Garden State.
Resorts Sportsbook Bonus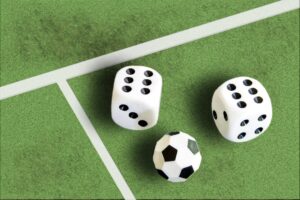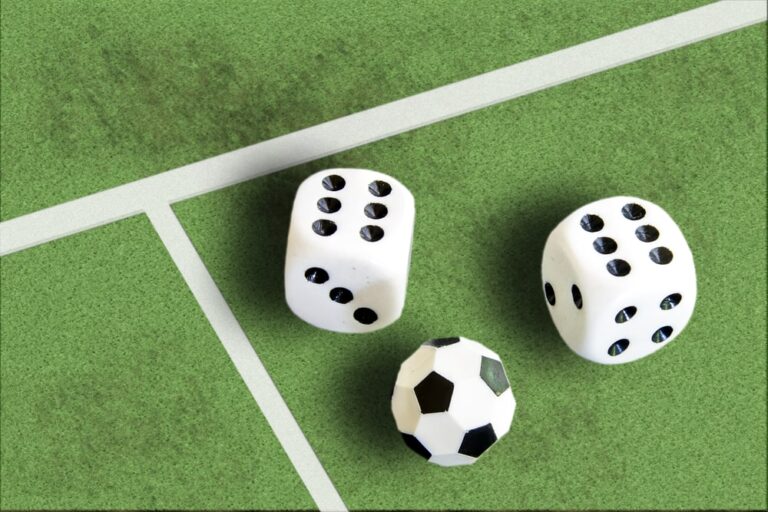 Players who join the Resorts sportsbook online can get access to amazing bonus offers. Newly registered users can acquire up to $250 in the form of cashback after making an initial deposit and completing the wagering process.
This special Resort Sportsbook bonus offer is what makes the betting experience even more profitable for the players.
For example, if the players place a bet of $100, they will receive a free bet worth $100 that they can use anywhere within the platform. Although the free bets cannot be withdrawn, the money players win with it can be taken out.
The money won with free bets can be withdrawn after rolling over the amount. For example, if players get a free bet of $100, they need to place the wager of $100 or above before placing the withdrawal request.
Promotions & Special Offers
Resorts Sportsbook sports betting maintains an engaging environment by constantly offering promotions to new and existing players. Parlay Bonus Boost is one of the popular promotions and is active for all customers.
Based on the leg numbers in the parlay, players can win between 20% and 60% extra to their winnings. The higher the parlay selection, the bigger is the winning amount.
Players can get up to $25000 extra on their payout under this promo code Resorts Sportsbook. And, the winnings are transferred directly to the account without the requirements of Resorts bonus codes.
Moreover, the platform also offers daily odd boosts as well as reduced juice specials. These offers increase the payout odds on certain wagers every day.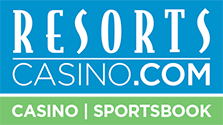 Resorts online betting bonus
Copy Promo Code
RSCASHBACK12
Copied
Resorts Sportsbook Loyalty Program 
The platform offers its loyalty program in five segments based on the play volume. This allows players of all levels to acquire Reward Points to unlock rewards that can be redeemed for money.
This loyalty program is provided to both online and offline players at Resorts Casinos. The winners of these programs have the option to redeem their points to claim discounts on live events, get discounted rooms, unveil VIP-exclusive online promotions, and obtain cash.
The more players are active, the higher will be their rewards. The loyalty programs start at the Bronze level, and players have to make their way up to higher levels, including Silver, Gold, Platinum, and Diamond.
Resorts Sportsbook Online Odds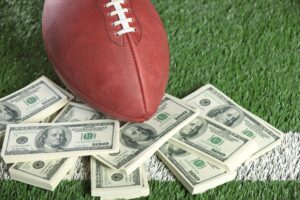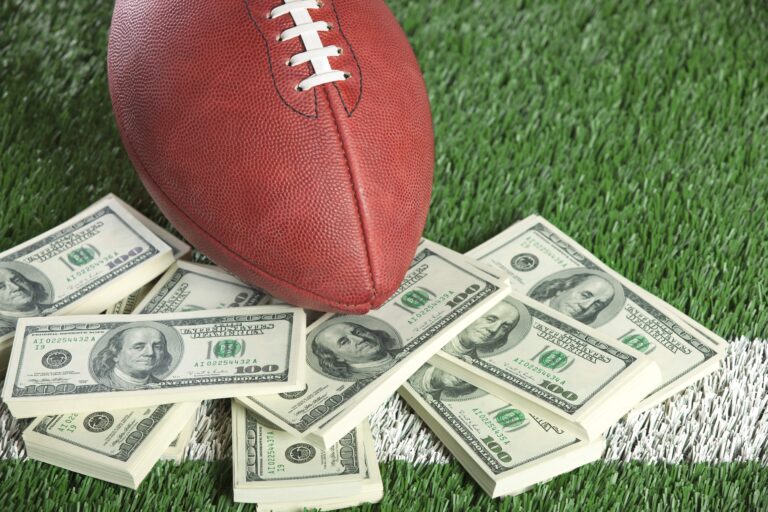 Irrespective of where the players are placing a wager, different options feature standard decimal odds as well as American format odds. These Resorts Sportsbook odds make it simpler for players to determine the amount of a payout a bet will offer and the probability that bet would stand to its expectation.
When players have accessibility to data points, it becomes easier for them to choose between multiple betting options. Odds change constantly and are shown on the wager opportunities. And, players need to constantly check the odds to stay updated.
Live Betting in Resort Casino
The live betting platform is developed and managed by SBTech. The live betting offers coverage of a wide range of events daily, including basketball, NFL betting, international soccer leagues, college sports, etc.
Also, the platform offers live statistics that are updated constantly to show what is going on in the game.
Presently, the live betting platform is restricted to standard wagers like spread, moneyline, total accompanied with limited first half or second half market.
Sports to Bet on Online Resorts Sportsbook 
Following are the sports provided by the Resorts casinos for online sports betting:
Baseball
Basketball
Football
Ice Hockey
Soccer
Tennis
MMA
Aussie Rules
Boxing
Cycling
Cricket
Motor Racing
Darts
Rugby
Many of these sports come with impressive wagering options. The notable thing is that during the Super Bowl week, the bookie tends to go live. The platform also offers excellent live betting and multi-betting options. The collaboration with SBTech has enabled the platform to extend many advanced betting options.
Betting Options At Resorts Sportsbook App

There are extensive wagering types available on this sportsbook that include:
Moneyline Betting: Moneyline bets are the simplest form of wagering. Players have to choose a team or player to win. If the bettors have selected the winning side, they will get the winning amount.
Point Spread Betting: Point spread bets are used to even the odds of winning between the teams. Each team has a point total provided by the oddsmakers, and it can be added into or subtracted from the final score.
Halftime Line Betting: In this form of wagering, bets are placed on what the players think the result will be at the halfway point. Players in this wager, place their bets at half time on who they think will win the game.
Future Betting: Future betting is the wager where bets are placed on an event or series that will be concluded in the future. While the bets are placed today, the outcome will be derived post a series or event has concluded.
Parlay Betting: Parlay betting centers on the winning of two or more teams. This form of betting offers larger payments as bettors are putting their money on multiple teams. Considering that they are difficult to win, parlay betting is popular among the sportsbook operators.
Teasers Betting: Similar to parlay betting, teaser betting also involves players to select more than two events to bet. The difference between the two is that in the teaser, bettors are allowed to change the over/under totals and point spread between 4 and 10 points based on the teaser and sport.
Resorts Casinos Sportsbook Mobile App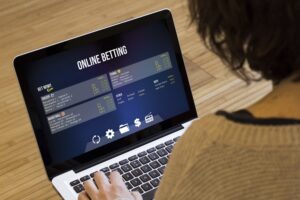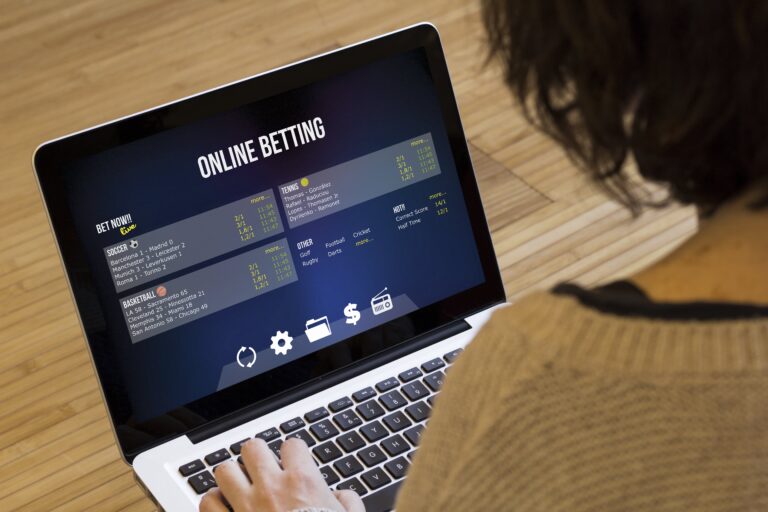 The Resorts sportsbook app is incorporated with the current Resorts Casino that can be downloaded on Android, iPhones, and iPads. Once you have downloaded the casino app, head to the main menu positioned on the upper-left corner, and here, you will see a feature to view the complete sportsbook.
The Resorts sportsbook app provides all features present in the website interface, including live betting statistics. Many features are redefined to get enhanced visibility on mobile displays.
But the experience offered by desktop and mobile app is almost identical. Live statistics, live betting markets, and real-time visualizations are all provided through the mobile app.
Overall, navigation is quite straightforward. The icons are placed in a well-organized manner, so players will have no trouble finding their way around the app.
Downloading the Resorts Mobile App 
The process of downloading the Resorts mobile app is quite simple. All you have to do is follow the below steps:
To download the Resorts Android and iOS app, visit Resort directly, and here you will get a download link.
Once downloaded, players have to create a login ID and password. These credentials will be used every time they log in to the platform.
Players will also need to share some personal information including, name, email address, phone number, address, social security number.
They may also need to create certain security questions.
Once all the information is authenticated, players can use the platform to access a wide range of sports betting options.
Resorts Online Sportsbook Banking Options  
Selecting an online sportsbook that offers a wide range of banking methods is imperative. Resorts sportsbook offers it's player a versatile range of deposit and withdrawal options.
Deposit Options 
Resorts Card
Master Card
Paypal
VIP Preferred, e-check, or ACH
VISA
Personal Check
Online Banking Transfer
Pay with cash 7/11
Neteller
Withdrawal Options 
Paypal ($100 is the minimum withdrawal limit)
Online banking transfer
Neteller
PayNeverMe
VIP Preferred/E-Check/AHC (processed in 48 hours and the amount is credited in 3 to 5 business days)
MasterCard
VISA
Resorts Cage
Deposits Limits and Payouts 
There are certain deposit and withdrawal limitations that players need to be aware of. For starters, new players have to adhere to a deposit limit of $2000 for a month. This amount is increased based on the player's progress on the platform.
As for the withdrawals, the players have to wait for around 2 to 8 days before their payout request is completely processed.
Resorts Sportsbook Online Customer Support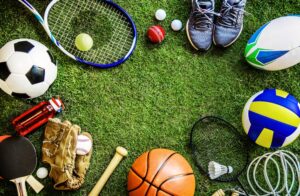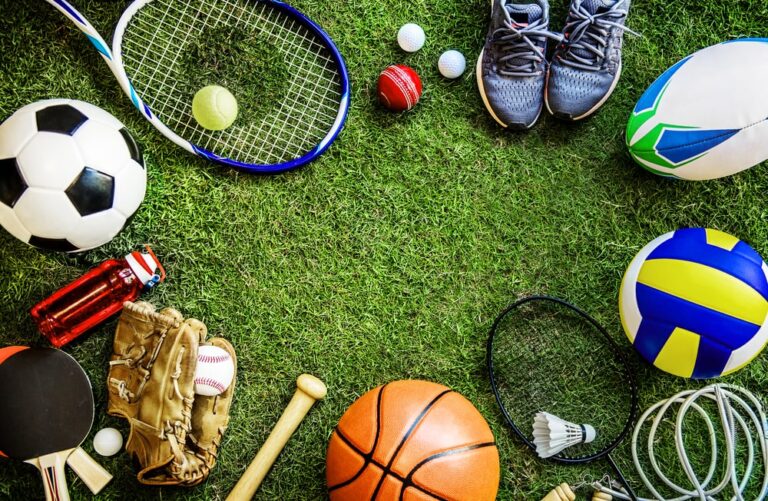 The exceptional quality of customer service is one of the highlights of this online betting platform. The dedicated team works round the clock to answer calls and emails of the customers.
Also, there is a comprehensive FAQ section that answers the most commonly asked questions by the players. Here you can find answers to basic queries related to deposits and withdrawals, bonuses, loyalty programs, etc. Live chat does experience some lag, but other forms of customer services prove to be quite reliable.
You can direct your queries either at 1-844-990-4263 or [email protected].
Security and Responsible Gaming 
Resorts casino is licensed by the state of New Jersey and complies with best betting practices. The online sports betting platform is fully SSL encrypted and well monitored.
Players have the option to enable strong authentication to make their account security more reinforced. When players activate this feature, a four-digit code is sent to their registered phone number. They need to enter this authentication code to log in to the betting platform.
There is another interesting feature titled "Responsible Gaming." This tool can be activated to limit the spending and time spent on the platform. Players can set session limits, deposit limits, and spend limits.
Conquering the Repercussions of Coronavirus
Despite the impact of the global pandemic, sports betting revenue of New Jersey witnessed a notable growth in June 2020. According to reports, in June, the sports betting revenue stood at $12.6 million, signifying a growth of 30.3% increase from the last year.
And this revenue primarily came from online as well as a mobile sportsbook.
Sports is slowly making its way back to people's lives. As the physical casinos remain closed, people in New Jersey have to rely on online sportsbooks like Resorts online sportsbook to place bets on their favorite teams or players.
Resorts Sportsbook Review: Conclusion 
America is the worst-hit country in the world from the coronavirus pandemic. Casinos across the country are shut down as a safety precaution. While sports events were also canceled, they are back on track with no audience. Bettors today are relying on a good online sports betting platform to place a wager and earn rewards.
New Jersey is witnessing a lot of traction with respect to online sports betting platforms. Resorts sportsbook is one of the new additions to the lists. This online platform is integrated with the existing casino.
Resorts Casinos is among the leading casinos in the state, thereby providing assurance of quality and reliable services. Although there are certain challenges that this online platform must address, it succeeds in providing a good sports betting experience. So, if you are looking for sports betting platforms in NJ, then Resorts sportsbook is one of the best options to consider.
Choosing the right sportsbook is a complicated process that requires you to check different platforms before you start playing. Fortunately, we prepared all information in our reviews, so it is highly recommended to read these articles to learn more about other websites in the US and pick up the best one:
FAQ
Is Resorts online sportsbook legal in the US?
Presently, the Resorts online sportsbook is legal in New Jersey. But, the company plans to expand its presence in states that have legalized online sports betting. 
What states allow the Resorts Sportsbook?
New Jersey allows its players to use Resorts Sportsbook to place wagers on different sports. But we hope to see the presence of this platform in other states of America in the near future. 
What is the minimum age to play at Resorts Sportsbook? 
To take part in online sports betting events in the USA, players need to be 21 years old or above. So, they need to verify their age before placing bets on Resorts Sportsbook. 
Who owns the Resorts Sportsbook? 
The Resorts Sportsbook is owned by Resorts Casinos in Atlantic City. The technology and platform are provided by the software company SG Digital. 
How many games does the Resorts Sportsbook offer? 
Resorts Sportsbook has betting offerings for a lot of sports. Some of the sports include NFL, MLB, NBA, NHL, UF, football, etc.
Is Resorts Sportsbook related to DraftKings? 
DraftKings and Resorts Sportsbooks are both owned by Resorts Casinos. DraftKings was launched in 2018, whereas the Resorts Sportsbook was rolled out in 2019. 
Written by: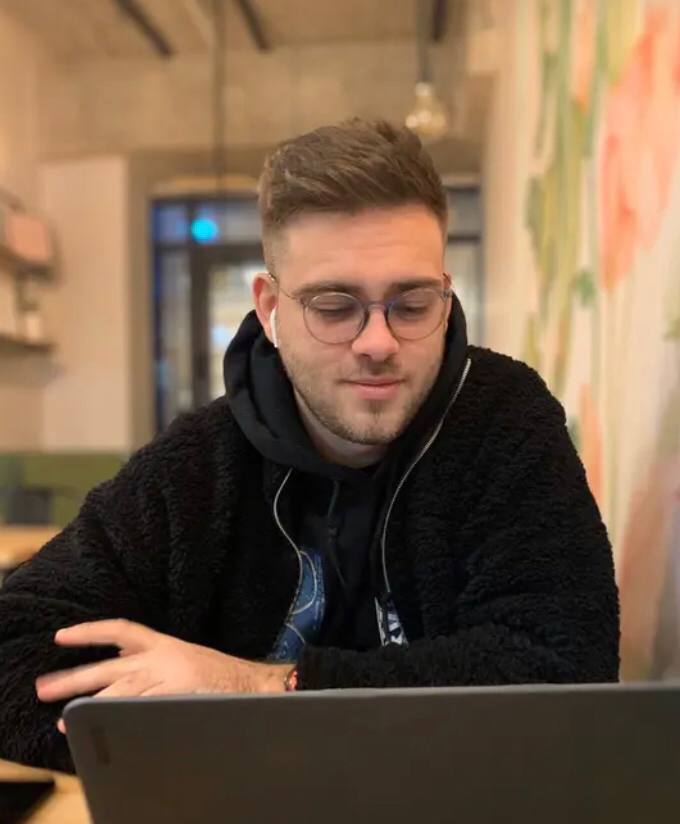 Stewart is an advantage gambler, author of reviews, and contributor at Gamblerzz.com. Reviews and guides written by Stewart are the perfect answer to all your questions.