Best New Jersey Online Sports Betting Apps And Sites
Published: Jul 30, 2022
Updated: Aug 8, 2022
Our team values a good betting experience, and we believe that the best sportsbook is always the legal one. With our complete guide you will learn how to choose the best NJ sports betting app, and how to get the most generous no deposit bonuses. We explained everything about risk free bets and betting markets that you can find at the best NJ online sportsbook. With our detailed instructions you will easily register at betting sites NJ and start winning real money. Read on to learn more!
Best NJ Online Sports Betting Sites
NJ Sports Betting History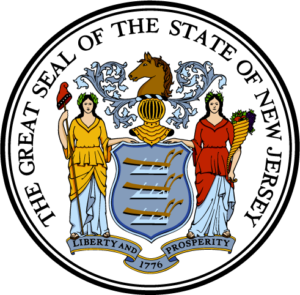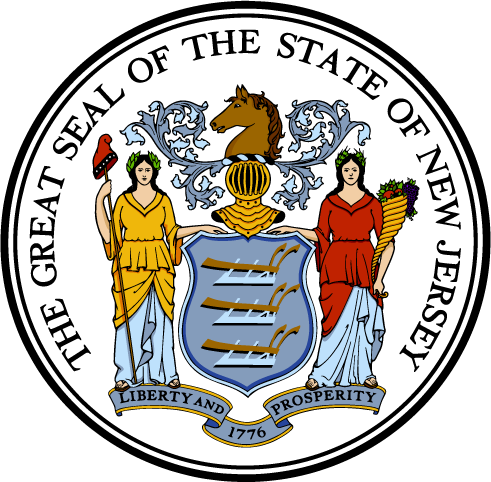 Among all of the United States, the state of New Jersey has a complicated history of gambling, with it becoming legalized, licensed, and regulated back and forth through decades. Starting as the free gambling state during the Civil War era, gambling regulations grew tighter since the 19th century, starting with the ban on lotteries. At the beginning of the 20th century, all gambling forms were banned, only to be allowed again in the 1950s. As of 2021, sports betting is fully legal in NJ, but the regulations are strict.
Gambling was outlawed for more than a century, but 2018 has seen the overturn of the Professional and Amateur Sports Protection Act (PASPA) of 1992, which prohibited all wagering activity in the state. The legal battle in Supreme Court was long and tedious, but in 2018 New Jersey allowed gambling, offering first operator licenses shortly after the overturn of the act. In 2019, the state topped Nevada in gambling revenue for the first time in the United States history. Las Vegas might soon pass its leadership to Atlantic City, as the city becomes the center of gambling in the United States.
Where and How to Bet on Sports in New Jersey
New Jersey Sports Betting Online
There is a variety of ways to bet on sports in New Jersey. You can place your bets in-person in such casinos as The Meadowlands, Borgata, and Tropicana. However, the most popular of all ways, having around 90% market share in 2021, is online betting. There are multiple online sites such as DraftKings, FanDuel, PointsBet, and you can use them if you are physically located in New Jersey. Registration is an important part of the process, as the industry is very personal data-sensitive, which has to be kept in mind. It is illegal to make it possible for people to hide their transactions and prizes, so all the personal information asked at that stage has to be correct. As soon as your personal data is approved, you will be able to choose the banking options offered by a website.
Typically, they have a wide range of payment methods, so choose whatever you like and trust. The process of online wagering is simplified specifically to reach a wide audience of people, with most online websites and apps offering similar user interfaces and controls. Keep in mind that different games can require you a different reaction time, for the coefficients are updated in real-time.
Physical Locations
Each operator is required to have a physical location, so you can visit each of the 14 betting operators in the state. Do not expect them to be located in approximately one place, for they are scattered across the state. Evaluate the balance of quality and convenience of a site for you and choose the service. Operators offer betting kiosks to accelerate the process of betting, and self-serve machines become more prevalent as the world embraces automation.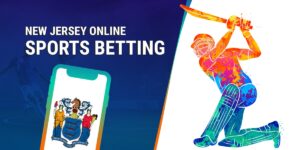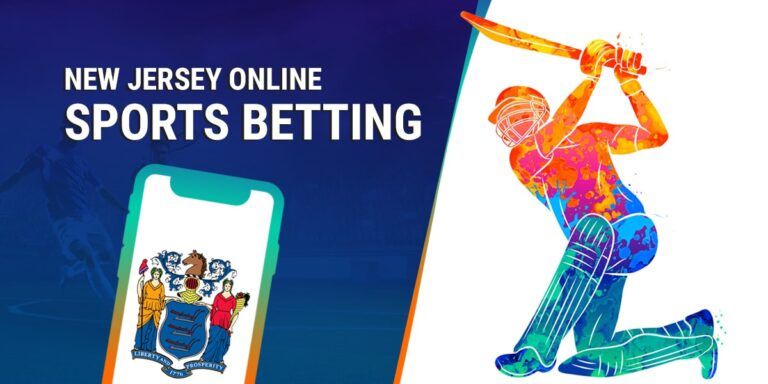 Choosing Best NJ Online Sportsbook
Security
In order to report taxation information to the IRS, NJ online sportsbooks have to gather users' personal data, which is a requirement imposed by the law, so you will have to trust the security of your data to their software. The choice of real money websites is crucial in order to feel safe about deposits and withdrawals.
Reputation and Legalization
Nobody wants to lose money to unlawful actors, so reputation and legalization should be among the top metrics of the quality of an online sportsbook. Look for news regarding any platform and see if there have been any scandals or controversies around it.
Customer Support
A good website will offer customer support, which is a bare minimum for a respectable service in the field. Perceive it as a green flag if the service offers solid and helpful customer support.
Banking Methods
Available different banking methods can also serve as an indicator of the reliability of the website. Visa, MasterCard, PayPal, and online banking are a sufficient set of payment options to satisfy most users. PayPal does not usually work with shady actors, especially the size of betting sites. The same goes for VISA and MasterCard, to a smaller degree. If you prefer cash, bank transfers, e-wallets, casino prepaid cards, and other options — look for them first when surfing through NJ online betting sites.
Loyalty Programs
Loyalty programs are a way to retain customers. Make sure to take full advantage of the rewards and welcome bonuses, as well as any membership perks the platforms offer. Promotions and bonuses frequently occur on sports betting sites, especially now that the market recovers from the decline.
Choice of Sports
Finally, you might only want to bet on sports you feel knowledgeable about. Such sports might be not as popular as basketball or football, so make sure to track what choice of games each site offers before using it.
How To Start Wagering In New Jersey?
When you want to get started on the top sports betting websites NJ offers, you must follow the right steps first. But, before moving on to these crucial steps, make sure you pick one of the regulated and reputed websites. 
Sign Up:

After picking the site where you choose to gamble, you must complete the registration process. Enter the details like address, name, date of birth, SSN, etc. After doing this, check whether what you have entered is correct or not:
Step 1

Step 2
Step 3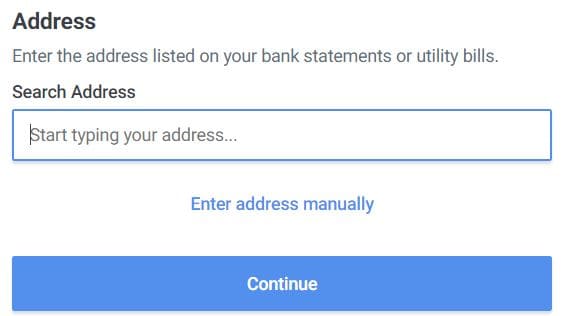 Step 4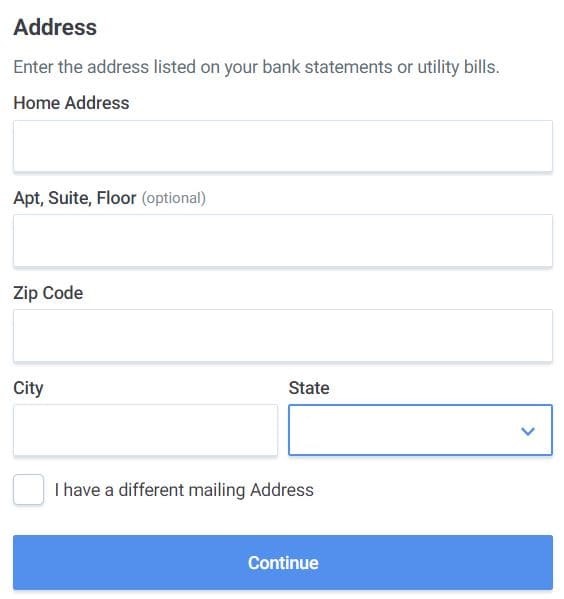 Step 5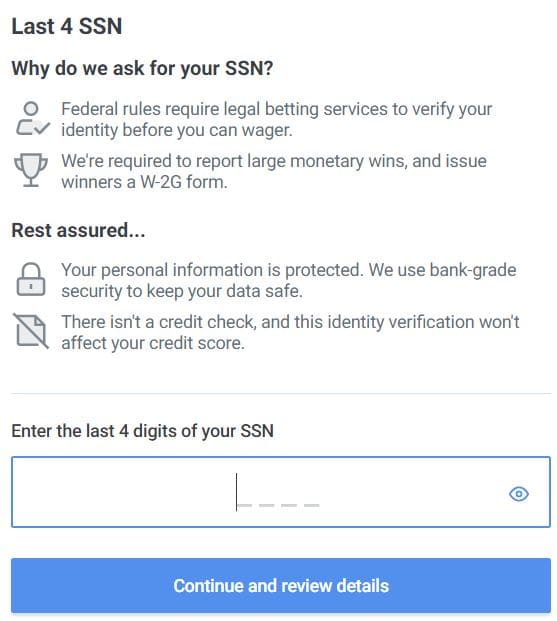 Download:

Prior to entering the information, you have to download the

NJ sports betting app.

Only then can you use the bonus offers and play at the top site from anywhere. After completing the download process, you must note the login and password. You will need this when you register at the chosen site.

Verify Your Location:

All sportsbook

apps in NJ

use geolocation technology to find out about the location you are wagering from. No residency criteria would be required, but all gamblers can play if they are within the state.

Deposit:

The last thing in this process is to pick a funding option, and after your funds get deposited, you can play. Additionally, you may need to make transactions to get the bonus if it is the first deposit type. For that, you can proceed to the cashier section and look for the available options. Choose any one of them, enter the amount, and you can get it deposited.
Best NJ Online Sportsbooks
Here is the complete list of sports betting websites in NJ with their licensing partners, launch date, and other information.
| | | | |
| --- | --- | --- | --- |
| Name Of The Sportsbook | Tech Co. | License Partner | Launch Date |
| DraftKings | Kambi | Resorts Casino | 6th of August 2018 |
| PlaySugarHouse | Kambi | Monmouth Park | 23rd of August 2018 |
| BetMGM | IGT | Borgata Casino | 22nd August 2018 |
| William Hill | William Hill | Ocean Casino Resort | 1st September 2018 |
| 888 Sport NJ | Kambi | Bally's Casino | 10th of September 2018 |
| William Hill | William Hill | Tropicana | 1st September 2018 |
| Caesars | Kambi | Bally's Casino | 6th of September 2018 |
| William Hill | William Hill | Monmouth Park | 1st September 2018 |
| PointsBet | Kambi | Meadowlands | 11th of December 2018 |
| FOXBet | FOXBet | Resorts Casino | 12th of September 2018 |
| Hard Rock | GiG | Hard Rock | 26th of January 2019 |
| BetAmerica | SB Tech | Resorts Casino | 31st January 2019 |
| Bet 365 NJ | GiG | Hard Rock | 30th August 2019 |
| Unibet | Kambi | Hard Rock | 10th of September 2019 |
Best NJ Sportsbooks
DraftKings Sportsbook
The operator offers up to $500 in welcome bonuses (site credits) after a user deposits at least $5 on his/her account. It offers a wide array of banking methods, a nice choice of games, and solid software. Loyalty programs are great for DraftKings, which is a competitive edge over the competition. The operator has a good reputation and security under its sleeves, which makes it a very good option.
FoxBet Sportsbook
$1,000 free on deposit is awarded in the form of up to $500 risk-free bet and the $500 bonus on deposit. The FoxBet website has a great customer support and boasts generous loyalty programs. The security is great with two-factor authentication working as intended. Promotions and bonuses are impressive, and the service clearly uses them wisely.
FanDuel Sportsbook 

$500 risk-free bet is given to every new player. Banking methods and loyalty programs are good as well. Security and customer support are top-notch, leaving little chance to be unsatisfied in case something went sideways. Apps and software could have been better, but it is not that important considering the other strengths of FanDuel.
PointsBet Sportsbook
The website has a "Deposit $250 and get $250 for free" promotion, akin to most operators nowadays. PointsBet has special betting perks for those who bet on Tigers, the team they are in partnership with. The style of PointsBet is sophisticated, for software engineers did a good job designing the app and website.
Caesars Sportsbook
Offers $10 without deposit, which is one of the more unique offers of all sites. With no investments at all, the service allows potentially winning money. Additionally, a $300 match bonus is awarded as a betting bonus. A weekly event is the Football Pick'Em challenge to add more depth to the football games sphere.
SugarHouse Sportsbook 

A $250 deposit match with one rollover is awarded a player. An extremely good set of sports to bet on, although the service does not work as fast as some of the players in the industry. Banking methods are convenient for most people, although the choice of games is not as rich as it could be.
888 Sportsbook 
Offers $10 without deposit and $500 as a welcome bonus. $30 free bet daily is a tempting bonus to look for if you are not a high-stake player who prefers medium risk through long periods of time. Loyalty programs are not too impressive, but the weekly bonus compensates for it. Banking methods and customer support are working well and the security is not weak. The choice of games is also good, which synergizes well with $30 free daily bets to experiment in unknown sports.
BetMGM Sportsbook 
Offers $500 instant deposit match, odds boosts every day, and $10 free weekly bet. Choice of games is not the strongest side of BetMGM, but security and banking methods, as well as the convenience of apps and software, make up for it if your sports tastes are not too unusual.
Hard Rock Sportsbook Hard Rock Sportsbook Review - Experience You Are Never Going to Forget
Bonus
a 100% deposit match of up to $1000
Daily and Weekly Bonus Offers
Offers a bonus $100 risk-free bet. A brand name is familiar to many people because of Hard Rock Cafe, the online betting site offers the same design and a powerful set of options for bettors. Customer support, apps, and software are designed according to the Hard Rock brand's guidelines, which must be good considering how well everything works. Banking methods are convenient and security is top-notch.
Resorts Sportsbook
Gives $20 for free and up to a $250 match bet. The website is not as fancy compared to the industry average, but it delivers great response time and straightforwardness in its apps and software. The choice of games is solid, and the brand did not give reasons to doubt its reputation. Loyalty programs are not as powerful as offered by competitors, but good promotions compensate for it. Customer support and security are sufficient for this site.
The Use of Personal Information
Unfortunately for those who want to stay anonymous, you can not do it when doing legal sports betting in NJ. For legal online poker sites and online casinos, as well as other wagering platforms to acquire licenses, they have to cooperate with the IRS and provide detailed transaction info to them. The information includes data on deposits and withdrawals, age, name, street address, the last four digits of the security number, and the current geolocation of a player. These regulations should be respected, as they are perhaps the only reason PASPA was overturned after the industry started filling the country's and state budgets.
Seeing how the law requires operators to work with your personal data, you should be extremely aware of how safe you are with your internet connection, software malware, and simple truthfulness. Personal data is the gold of the modern era, and the type of data criminals can get from you as a bettor is critical. So, use the latest safety updates on your phone and all devices, do not give anyone your account information and be careful of all the suspicious links online.
License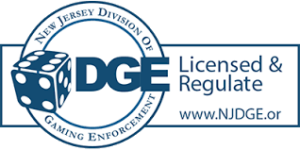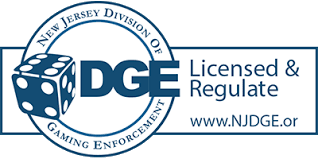 Casinos of Atlantic City, three active racetracks of NJ, and two defunct racetracks can receive a sports betting license. Each of them can receive three betting licenses. The Division of Gaming Enforcement (DGE) is the governmental body that is responsible for issuing licenses and regulating the market. Both the casino and sports betting industries obey the DGE. The demands of the DGE are to have the full personal information on players that allows reaching them through the IRS in case taxes are not paid.
The official statement of the DGE is that every stakeholder of a casino has to meet the criteria of honesty, integrity, financial responsibility, and readiness to conduct investigations within the casino. After a $100,00 upfront payment, a license can be received and an operator can start working.
NJ Sports Betting Apps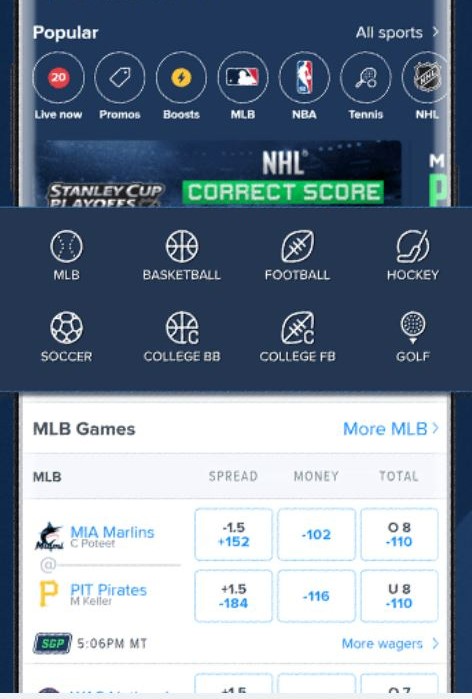 Sportsbook apps are the faces of sports betting websites. They demonstrate the care, reliability, trustworthiness, and competitiveness of a given operator. Firstly, make sure the app is distributed directly by the site to avoid possible fraud.
An application downloaded from a third-party source can be potentially harmful and insecure, leading to the leak of personal data to malevolent actors. Secondly, make sure the authentication process is secure, ideally requiring you to enter a confirmation code that is sent to an email or a phone.
The Most Popular Sports to Bet On in New Jersey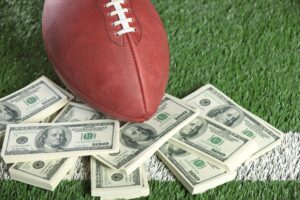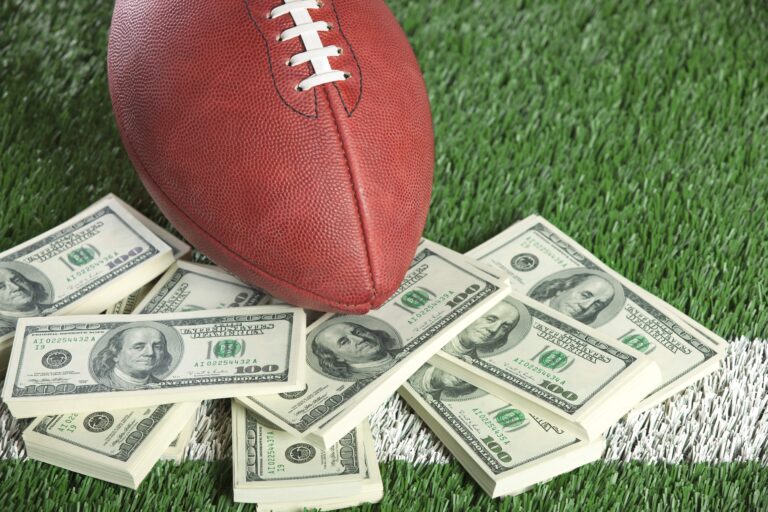 The state of New Jersey has had basketball as the main sport in terms of revenue and popularity. 55.2% of the total amount of wagered money in 2019 came from basketball bettors. Even though the market declined in 2020, the proportions stayed roughly the same. Baseball, Football, and Boxing are less popular than the gargantuan basketball sector, but they are fairly active too.
The convenience of basketball has historically been well-balanced between nuance and simplicity, so there is room for tactics and strategy. Other sports are not as nuanced in terms of events that occur in-game but are easier to grasp. Today, Basketball is as easy to bet on as it has ever been.
Prohibited Kinds of Betting in NJ
The main rules wagering operators have to follow are concerned with student sports events. Betting on college teams that originate from NJ is prohibited, regardless of where a game is hosted. All college sports events that take place in NJ cannot be bet on, no matter where the teams are coming from. As expected, high school sports betting is prohibited as well. It makes sense to ban such events, for minors can get into the shady territory of corruption and manipulation. Luckily, there is a magnitude of adult sports events for betters to choose from.
New Jersey Land-Based Sportsbooks
BetMGM Sportsbook & Bar At Borgata
It is an 8000-sq foot space containing a giant LED video wall. The beverage service and on-site food, kiosks, tellers, a VIP lounge, several other seats, and screens are always the centers of attraction. The first racebook will always remain in place, and the vast sportsbook bar is a few steps ahead.
Fanduel Sportsbook At Bally's
FanDuel was launched at Bally's Casino on a temporary kiosk. However, a few weeks later, it opened the doors completely. It has a trio of kiosks and teller service, video walls, pub-style food, a self-pour beer wall, and beverage options.
Hard Rock Sportsbook
Hard Rock partnered with GIG to launch sports betting and also works in the online casino realm. In June 2018, the site was opened, but till 2019, it did not arrive online.
Parx Sportsbook At Freehold Raceway
At Parx Sportsbook and Freehold Raceway, players will find simulcasting and live harness racing. Beverages, tellers, food options, kiosks, etc. are also present. 
William Hill Sportsbook At Ocean Casino Resort
It is located at the center of Ocean Casino Resort and is spread over 7500 sq foot. It has a panoramic video wall, a large bar area, a live sports ticker, and comfortable seating options.
William Hill Sportsbook At Tropicana
The Tropicana Casino takes care of the sportsbook, and is now owned by Caesars Entertainment. Over 180 visitors can be accommodated, and beverage and food options are also available.
Draftkings Sportsbook At Resorts Casino Hotel
It is just a few steps from the Atlantic City Boardwalk. It has kiosks active throughout the day and is spread over 5000 sq foot.
Fanduel Sportsbook At The Meadowlands
It is based in the northern part of the state near NY city. The location is excellent and has comfortable seating with various other facilities.
Monmouth Park Sportsbook By William Hill
William Hill operates at Monmouth Park Racetrack in the center of the state. On weekends, you can experience live horse racing during the summer and spring months.
Sportsbook At Golden Nugget
It has five video walls, dozens of televisions, pub eats, and a full bar. It is situated off the central atrium and has a 24-hour kiosk.
William Hill Sportsbook At Harrah's Resort
It is one of the three AC casinos situated on the boardwalk directly. The sportsbook is at 3800 square foot with different seating options, screens, etc.
William Hill Sportsbook At Wild Wild West Casino
After taking a few steps from the AC Boardwalk, you will reach the Wild Wild West. The sportsbook was earlier a part of "Caesars Atlantic City Casino & Hotel. It highlights a massive video walk and is one of the biggest sportsbooks in NJ.

New Jersey Sports Betting Tips
Underdogs Vs. Favorites:

After the betting line on the game is released, the first and foremost thing you must do is to decide how to pick on the underdogs and favorites. Favorites are expected to win the game and are denoted with a minus sign. However, underdogs are shown with a negative sign beside the odds.

Choose The Best Line:

Depending on which of NJ betting sites

 

you choose, remember that the lines can vary. One can post the Cavs at -6.5 while others at -7. That's why you must have access to at least two to three sportsbooks. It helps you pick the right line because an extra point can increase your chances of cracking the deal.

Differentiate Your Weaknesses And Strengths:

Tracking your progress is crucial to discover your weaknesses and strengths. It will help in working upon your shortcomings and increasing your chances to win. The records of past performances will be available at the

New Jersey sports betting apps,

and they would help you take the performance a notch higher

.
Rotation Numbers:

It is a section containing numbers presented on the left side of the team. It is unique for all sports leagues, teams and universal in almost all sportsbooks.

The Amount To Wager:

How much amount do you want to risk on your game? Well, it is a significant thing to consider, and the thumb rule is to spend according to your risk-taking appetite. You should only choose to wager that particular amount which you can afford to lose. 
Teams To Wager On in New Jersey
Pro Sports Teams
The NJ betting apps have allowed players to wager on pro games and watch how their favorite team performs. These games provide a lot of momentum to avid gamblers. 
NFL 
New York Giants
The team has had many past successes, and over 15 years, they have won two Super Bowls. But since 2011, they have not won even a single playoff, and before you place wagers, you must collect statistics and understand their present market records.
New York Jets
It was a professional American football team established in the New York metropolitan area. As a part of the member club, it has competed in the NFL. They play the home games at the MetLife Stadium as well. 
NBA 
Brooklyn Nets
In East Rutherford, Brooklyn Nets used to take up residence gambling at Meadowlands Arena. It happened in 2012 before proceeding to Brooklyn. After that, Brooklyn Nets made it to the playoffs last year, after which the team had a new coach, Steve Nash.
MLB 
New York Yankees
It has remained the most popular MLB team, and the team has won around 27 World Series Titles. It is the most titles won by a team, and at Yankee Stadium, they play their home games.
New York Mets
It found success in 2016 and 2015 after the postseason. In 2015, it also included the World Series appearance, but the team has not made it to the playoffs since then. It features stars like Francisco Lindor and Jacob DeGrom and call Citi Field their home.
NHL 
New Jersey Devils
After the team made it to the Stanley Cup finals for the 2011-2012 Season, it has been struggling for years. Throughout the 2000s, it was a postseason staple, but since 2012-2013, it could hardly make it to the playoffs. Before you start to place bets through the best New Jersey sportsbooks you must check and learn about their past performances.
MLS 
New York Red Bulls
At Red Bull Arena, the team plays the home game even after rolling out with the NY name. It was formed in 1994 before undergoing a Red Bull rebranding. It happened in 2006, and in 2008, the team qualified for the MLS Cup. That year, it lost to the Columbus Crew but captured three Supporters' Shields in 2015, 2013, and 2018.
Latest NJ Sports Betting News
It is widely known that COVID-19 has had a tremendous effect on the world sports industry as a whole, let alone online betting sites. While the overturn of PASPA in 2018 has led to a significant boost for the industry, the coronavirus has left NJ sports betting sites without, well, sports to wager on.
Reports say that in March 2019, New Jersey betting revenue was over $372 million, bringing the state $3.7 million in taxes. March 2020 has seen a staggering drop of 63% compared to 2019, which is the direct result of the pandemic.
In April 2020, the revenues skyrocketed and increased almost thrice in net revenue. The numbers keep growing as the industry recovers. Plus, for those who want to visit land-based casinos, the options will start appearing soon as the state reopens from partial lock down.
On July 2nd, 2020, PointsBet announced a partnership with Detroit Tigers, a baseball team playing in MLB. This means that the operator has recovered from the epidemic decline and is reliable enough to use. On the same date, the New Jersey Department of Law and Public Safety (Division of Gaming Enforcement) announced the re-opening of casinos, retail sportsbooks, and racetracks.
Fan experience has never been so unusual in these times, for now, the number of major leagues got postponed until mass gatherings become available again. There was a brief moment when the Belarusian soccer league was the most-watched in its history due to the country president's decision not to implement quarantine measures at all. Stadiums gathered and the whole world watched championships of a small country in Eastern Europe.
Now that there is not much spirit of competition in the air, the fans are left exploring new sports they have not considered before. This way, table tennis, not the most popular sport, got a lot of attention because of the traditionally small crowds (not much has changed in the public perception of table tennis games). Soccer, football, and other sports have crowds as their core elements, so the psychological experience became different.
The pandemic brought not only bad news but unexpected good changes which might change the betting field forever.
Draftkings: Why It Is Being Sued For Patent Infringement?
Winview happens to be a subsidiary of Toronto-based gaming firm Engine Media. This company has filed a copyright lawsuit on DraftKings. It has alleged infringements over two patents in the New Jersey's District Court. Winview claims that the patent cover used by DraftKings has fundamental mechanics of online sports betting. The contents include equalizing latency and geolocation. In this regard, it is imperative to note that equalizing latency means the technology will ensure that live betting players can look at the odds in real-time.
Fuhgeddaboudit: NY Sports Betting Deadline Missed By Gaming Commission
By 1st July 2021, the New York State Gaming Commission could not start the bidding period for the online sportsbooks. As per the law, it was needed, and around two and a half months were there with the commission. Many of them had thoughts that it could start before that. The spokesperson of NYSGC told LSR about the schedule as well. But there was no update till midnight, which left bidders wondering about what might have happened.
On Bidding The Key Mobile NY Sports Betting Backer 'Very Optimistic'
Sen. Joe Addabbo Jr. revealed to LSR that he eagerly awaits to know who will participate in the bidding process. He has heard about the enthusiasm from people who are involved in the industry, which makes him believe that NY will have a potential share of operators and providers to pick from. As per Addabbo, the main objective is to introduce NY sports betting during the National Football League season.
The US Record For Total Monthly Sports Betting Squashed by New Jersey
It is for the fourth straight month that the state has set the all-time high records. In November, the revenue earned was $931.6 million, 16% more compared to October, 24.4% from September, and 39.4% from August. The state reports revealed that it hit $50.6 million in sports betting revenue.
Philadelphia Eagles (Fox Bet) And New York Giants (Draftkings) Announce Sports Betting Partnerships
Philadelphia Eagles and New York Giants of the NFL have signed deals with Fox Bet and DraftKings. They have designated DraftKings as their official iGaming, sports betting, and DFS partner. It is a part of a multi-year deal that includes a plethora of marketing rights. It comes with the official brand's logos and marks, broadcast and digital integrations, "branding within MetLife Stadium," etc. 
With Twin River, Sporttrade Announces Licensing Partnership
A well-known sports betting startup in Philadelphia, Sporttrade has entered into a multi-year partnership with Twin River. It will lead to the introduction of "proprietary sports betting exchange products in NJ." After that, Twin River can complete its acquisition of "Bally's Atlantic City Hotel & Casino in Atlantic City, New Jersey." The brand acquired rights to the three best online betting sites in NJ after this partnership.
This information is key to the greatest New Jersey gambling experience ever. With our reviews you will get everything you need to bet on sports online safely and play casino games without any troubles in the following states:
FAQ
Is sports betting legal in New Jersey?
Yes! The betting is fully legal in New Jersey as long as you conform to strict legislations.
Who offers NJ sports betting?
DraftKings Sportsbook, FoxBet Sportsbook, FanDuel Sportsbook, PointsBet, Caesars Sportsbook, SugarHouse Sportsbook, 888 Sportsbook, BetMGM Sportsbook, Hard Rock Sportsbook, Resorts Sportsbook
Are offshore sportsbooks legal in NJ?
There are no laws that specifically prohibit offshore sportsbooks in the state of New Jersey. 
Should I be 21 years old to have the right to bet? 
Yes, 21 is the minimum age to engage in legal sports betting. Therefore, NJ online sports betting sites are required to conduct age verification processes not to allow minors to play for real money (social gambling is allowed).
What sports can I bet on in NJ?
Baseball, basketball, football, Golf, Hockey, Motor Racing, Table Tennis, Darts, MMA, Boxing, Cycling, and many more.
Can I bet on sports in NJ if I live in another state? 
You have to have live geo-location software installed on your phone that allows validating that you are physically located in New Jersey when betting. Yes, you can use NJ online sports betting regardless of where you live, so long as the location of betting is NJ.
What are NJ sports betting tax rates?
NJ sports betting tax rates are 13% if you use a mobile sports betting app and 8.5% for retail sportsbooks. Moreover, there is a 24% Federal Tax rate on any income received from winning from sports betting. You can file a tax exempt if you lost money to gambling, which is a way of IRS to boost the industry in NJ and make it less painful for new players to lose.
Can you specify the age requirements to wager on sports in NJ?
The age requirement to maintain is 21 years, and players cannot gamble before that.
Which NJ sports teams can I wager on in the state?
NFL's New York Jets and Giants, the NHL's New Jersey Devils are teams on which you can place your wager.
Is sports betting legal in all states in the US?
No, it is not. But with time, many states are obtaining the licenses to legalize sports betting.
Who can obtain a sports betting license in NJ?
The three active NJ racetracks, All Atlantic City, and two defunct race tracks qualify to obtain a sports betting license. However, they would have to apply first.
Can you tell the number of online sportsbooks presented in New Jersey?
There are 14 betting apps NJ, but the number can increase as more and more sites are being launched every day.
Can you name the NJ sports teams that I can bet on in NJ?
The teams to bet on are the New York Giants and New Jersey Devils. Wagering is not possible on NJ-based college events and teams.
Who regulates sports betting in New Jersey?
The NJDGE checks the requirements of casino gaming and the sports betting industry.
Why should one wager on legal NJ sports betting websites and not offshore?
Safety and security are the reasons why one must wager on legal sports betting websites and not offshore. The NJDGE regulates them, so your funds are protected.
What sports can you wager on in NJ?
The sports you can wager on are all major NCAA, several international events and sports, auto racing, tennis, mixed martial arts, etc.
Can you name sports I can't bet on in NJ?
In this state, you cannot wager on NJ college sports events.
Can you specify the other sports betting restrictions in NJ?
Players have to maintain the age restrictions and also follow the ban on wagering on NJ college events. Besides that, owners and other professional team members cannot be involved in wagering.
Is daily fantasy sports betting permitted in New Jersey?
Yes, it is allowed after DFS was officially legalized in the state in 2018.
Is eSports betting live in the state?
Yes, you can wager on eSports via participating in various events. But before doing that, you must attain the age requirements without fail.
Where can I wager on sports in NJ?
The land-based casinos like Meadowlands, Atlantic City, Monmouth Park will give you the opportunity to place bets. You can also wager through various online sportsbooks.
Can you provide the details of the tax rates on NJ sports bets?
At land-based casinos, under New Jersey law, an 8.5% tax is charged on sports betting revenue. It is 14.25% on the racetrack and 13% on casino-based online income.
But what if I lose the winnings?
Losses can be tax-deductible while itemizing the deductions, especially, if you maintain a detailed record of losses and wins. However, remember that the losses you are deducting should not exceed your winnings.
Is there any help available for players with sports betting addiction in NJ?
If you need some help with sports betting addiction, you can reach the following organizations like Gamblers Anonymous NJ, Council on Compulsive Gambling of NJ, or the National Council on Problem Gambling.