A Beginner's Guide To MLS Online Sports Betting
Major League Soccer or MLS betting is among the most popular sports in the online sports betting market. While a very lucrative landscape, you need to have the right MLS betting strategy to gain success. Without a thorough understanding of how the lines are set in the games, you could lose your bankroll before you even know it. This article is a comprehensive guide that highlights different aspects of MLS betting.
Published: Aug 27, 2022
Updated: Oct 31, 2022
Best Sporbooks to Bet on MLS
MLS Sports Betting Website: Essentials
The first step to ensure that you have a comfortable and profitable MLS betting experience is to ensure that you select a credible online sports betting website. Following are the factors that you should be aware of while choosing an MLS sports betting website:
Seamless User Experience: The kind of software a betting platform offers significantly impacts the experience it is capable of delivering. Software such as SBTech, OpenBet, Geneity, OddMatrix, Betradar, etc., are some of the best options out there. Choosing good software enables users to have a seamless and enhanced betting experience. A betting platform should have a simple, clean, and intuitive interface. Websites have less than 4 seconds to make an impression on the visitors. With a clean layout and top-notch, well-placed graphics, gambling sites can make a solid impression.
Lucrative Offers: Welcome bonuses, promotions, loyalty programs, etc. are some offers that attract and engage both new and existing customers. Almost all MLS betting websites would extend some sort of offers to their players. Welcome bonuses and promotions come in different forms and wagering requirements. Select a platform that provides the most profitable and flexible way to earn a bonus.
Better Odds: You must select an MLS betting platform that offers the most competitive odds. These odds tell bettors about their chances of winning and how much they can win in a particular bet. Websites with the most profitable bets will allow you to increase your bet winnings. Every bookmaker creates their own odds, so you will have a lot to explore in this aspect.
Level of Security: Security is a factor that you cannot overlook when comparing various MLS betting websites. You have to ensure that the website is regulated by relevant authorities. This will ascertain that it is operating legally in the state and follows the best gambling practices. Also, check out whether or not the platform is SSL encrypted to ensure that your data is not compromised.
Versatile and Safe Banking Options: Bettors today expect MLS betting websites to offer sophisticated banking services. And, a good website does come with a wide range of payment options for both deposits and withdrawals. Consider websites that provide payment options such as debit and credit cards, bank transfer, cheques, e-wallets, etc.
Customer Service: Even the most seamless betting website experiences a little glitch once in a while. Even if that's not the case, you might have a problem understanding a certain service. A reputable betting platform makes it easier for players to communicate with it via an effective customer service system. Customer services are offered in different ways including live chat, phone lines, and emails. Check out the website's review to verify whether or not the customer service stands true to the platform's claim.
Mobile Betting App: Mobile sports betting app has become imperative for the success of any sports betting platform. The app allows players to be in more control of their betting activities. With a well-designed betting app, players can enjoy MLS betting while on the go. Consider the website that offers the same level of gambling experience, irrespective of the screen size.
Top MLS Betting Sites
Sports betting is not legal in all states of America, but in the states that it is legal extend some great online MLS betting sites in the region. Following are some of the best online sports betting websites you will find in the USA:
DraftKings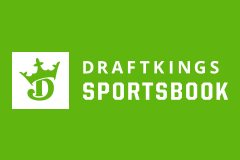 DraftKings online sportsbook was launched in 2018 in New Jersey. The website is regulated by the New Jersey Division of Gaming. It comes with lucrative offers to attract players.
Sign up Bonuses:The platform matches the player's deposit up to $500. To get this bonus, players have to make a deposit and place a wager.
Loyalty Program: Players have the chance to gain 20% on the next deposit. The bonus limit is $500, and it is extended via 25-1 playthrough requirements.
DraftKings constantly comes up with promotions and bonus programs to keep the bettors engaged. Also, there are a lot of betting options at the platform as well that include spread, parlay, moneyline, totals, props, etc.
FanDuel
FanDuel holds massive popularity in the online sportsbook landscape in the USA. With exciting bonuses and rewards, and versatile betting options, this is one of the best platforms to consider. The website operates in the state of New Jersey, Colorado, Pennsylvania, West Virginia, and Indiana. And generally the offers on this platform are more time-based.
$5 Deposit Bonus: The newly registered players of the platform get a $5 bonus. You have to use it within 14 days before it is forfeited.
FanDuel Players Club: In this program, the platform provides interesting opportunities to its loyal bettors to win rewards. There is no code as the players are enrolled automatically. The rewards are given based on the points they have collected every month. For a $1 wager, you will get 5 FDP.
PointsBet
This Australian online sportsbook made its way to the USA in the year 2019. The platform operates in New Jersey and extends many interesting promotion programs to the players –
Sign-up Bonus– After being registered as a new player, you are eligible to earn risk-free bets up to $200. This bonus is provided in two types of refunds.
Referral Bonus:When your friends use your referral code to join in on the platform and make a deposit of at least $50, you and your buddies both get $50 worth free bets.
Rewards Program: Every time you place a wager on the platform, you will acquire reward points. These points can be redeemed for bonus bets. When you collect 1000 reward points, you will get $10.
Sugar House
In a short period of time, SugarHouse gained a lot of popularity in the USA. It was launched in New Jersey in 2018 and marketed its entry in Pennsylvania in 2019. There are many rewards programs for both new and existing players.
100% Bonus Match Up To $250: The platform matches your first deposit up to $250. You will have to make a minimum deposit of $100, and there is also a 1x wagering requirement.
Loyalty Programs: Loyalty programs are divided into different tiers. With every bet, you will collect certain reward points. The more points you earn, the higher your reward will be.
Refer a Friend: When a friend uses your referral code to sign in to SugarHouse, you get a bonus. But your friend will have to make a wager of at least $50 for you to get the benefit. Based on the lottery scratch card, you can win between $20 and $500.
Caesars
The Caesars online sportsbook was launched in New Jersey in the year 2018. Presently, it also operates in Indiana and Pennsylvania.
No Deposit Bonus: All newly signed in players get $10 without making a deposit. But you will have to wager it 5x on the slot games, 10x on video poker games or 25x other games.
Loyalty Programs: Caesars is a part of the Total Rewards loyalty program. To harness this program, you have to sign up in totalrewards.com and link your Caesars account.
MGM Sportsbook
MGM Sportsbook is one of the long-performing sports betting companies. There are tons of sports betting activities on this platform.
100% Match Deposit up to $500: The platform matches your first deposit up to $500. But you will have to make a minimum deposit of $25. You can leverage this bonus using the code PLAYBONUS.
BetMGM Rewards Programs: This reward program motivates players to engage more on the platform. The more they will play, the higher are the chances of getting rewards.
Golden Nugget
Golden Nugget online sports betting platform is operating in Nevada and New Jersey. You will find all major sports betting activities on this platform, along with profitable reward programs.
Risk-Free Bet Up to $100: Every new account on the platform acquires a risk-free bonus of up to $100 post the first deposit. Though this bonus is not eligible for withdrawal, it can be used to place bets on the platform.
Loyalty Rewards: There is a Golden Rewards Club, which is especially designed for the loyal players of the platform. For every $100 bet on the sports event, you get one point. The higher your points, the greater your rewards will be.
William Hill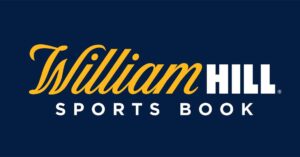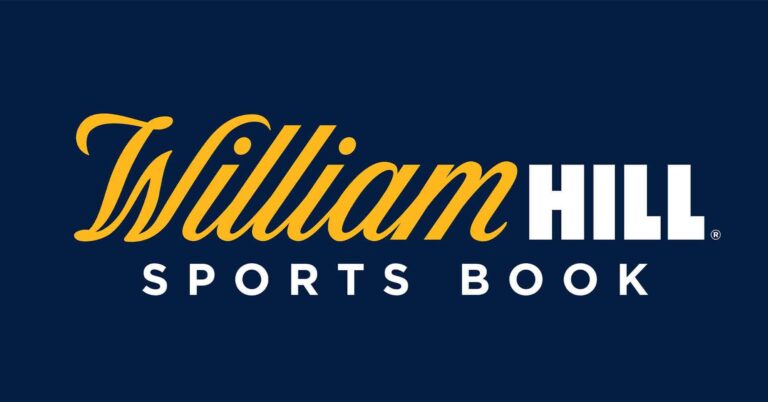 William Hill retail casino has been operating since 1934. And the first online sportsbook was launched in Nevada in 2012.
$10 Welcome Bonus: When you sign up on the platform, you get a $10 welcome bonus. You do not have to make a deposit to get the bonus.
100% Match Bonus up to $150: On your first deposit, William Hill matches your deposit amount up to $150. And there is a wagering requirement of 1x that covers the deposit amount as well as the bonus amount.
Promotions: There is a wide range of promotion programs for players that continue to change based on events and seasons. Some of the popular programs include Saturday Upset Special, Trifecta Sweep, Gridiron Live, Puck Parlay Protection, Hail Mary Parlays, etc.
What Are The Betting Options Available in MLS Betting?
Below are the popular wagering options provided by the popular and legal sports betting websites:
Goalscorer bet: In this betting, a wager is placed on the prediction that a player will score a goal. It is a medium-risk betting option that is offered in MLS betting. This form of betting is also popular in lacrosse, handball, hockey, water polo, and polo.
Correct Score Bet: It is among the easiest betting forms in MLS betting. In order to win the correct score, you have to predict the final score of the match. There is no scope of error, as the score must be accurate.
Wincasts and Scorecasts Bet: A wincasts wager is a part of double-bets strategies. You bet on two distinctive events in one game like in fulltime/halftime bets. In this form of bet, you predict a potential scorer and the outcome of the game. The main difference between wincast and scorecast bets is that along with the potential scorer; you also have to guess the game's accurate outcome in the latter. Instead of the potential outcome, you have to make a precise bet.
Over/Under Goals Bet: In over/under goals, you bet on whether the total number of goals in a particular match will be lower or higher than the specified total bet. The oddsmakers will provide a list of potential final goal totals, and you will have to pick one. 2-5 goals is the most common goal margin.
Handicap Betting: This betting offers a team with a goal disadvantage to facilitate betting purposes. When the game is played with a superior team, this betting makes the overall game appear more equal making the betting process more interesting. The superior team needs to score one additional goal than the handicap to win the bet.
Outright Win Betting: In this form of betting, a wager is placed on the outcome of a soccer tournament, instead of a single match or game. It can be placed before or after the start of the competition. Also, the winnings will be paid out only when the tournament's final winner has been announced.
Best Time for MLS Betting

MLS odds are generally released a week prior to the games. So you will have enough time to research about the teams, players, their practices, etc. But essentially, there are two best times to place bets on MLS. If you are betting on the favorite, then place the wager as soon as the lines open. Considering that the public supports favorites more, the money line will shift accordingly. The second ideal time for MLS betting is one hour prior to the kickoff. This is because it is the time when clubs start to post their starting lineups and formations.
MLS Betting Strategies
For a successful betting experience, you have to formulate an effective system and stick to it. Betting on MLS requires you to put extensive research and attention to details. Below are some strategies that might help you along the process:
Researching Match-ups or Clubs
The form is the current level of play by a team or a player, which also defines their wins and losses. The form is an important betting factor in soccer. It is obvious that you would want to put your money on the team, which is in its best form. You should also research the form of the players. Consider the goals scored against goals allowed, shutouts, and compare performances against opponents.
Home and Away Form: Teams can perform better when they are at home or on the road. Playing surrounding the home crowd motivates the team to play better. Also, the team can bond while on the road, and elevate the pressure of performing in front of the home crowd. So, check out the way a team performs in both the situations before placing your bet.
Media Coverage: Check daily or weekly news associated with MLS. You can follow the local beat reporter of that team on Twitter. Beat reporters are constantly monitoring the team, so they can provide useful insights that you would not get from standard news coverage.
Transfer Window: It is a particular time period within which the clubs are allowed to sell or bring new players. There are two transfer windows in every season — one comes in February and lasts until May, whereas the other starts in mid-July lasting for a month. Gather information with regards to the transfer window of the club. You must check out which players have gone out and who are the new entries.
MLS Re-Emergences in the Field After Coronavirus Break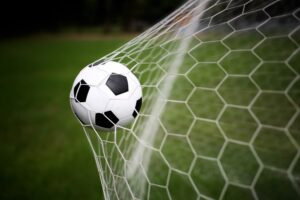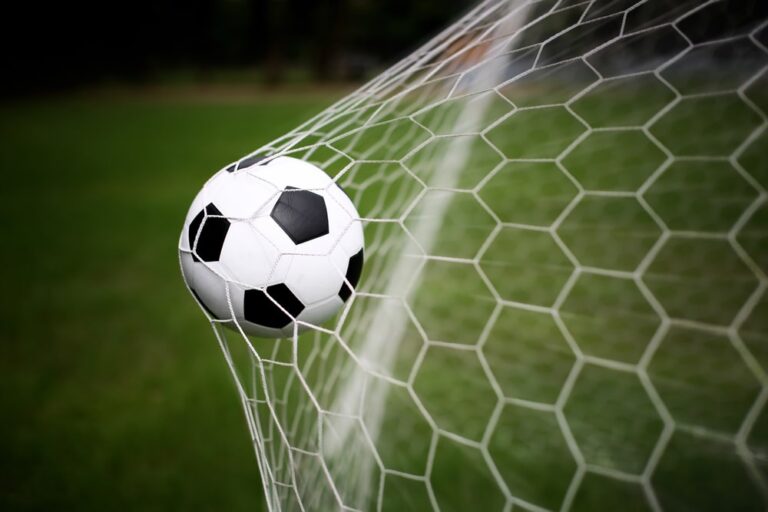 The ongoing pandemic had put a stop to life across the globe. But things are slowly rolling back again, and that includes sports as well. Sports matches that were halted due to the safety concerts are now being held again but without the audience. More stringent health and safety measures are being taken to ensure the safety of the players. The re-emergence of MLS has brought joy not merely to the fans but also to the bettors across the USA. It is the first US men's league to be back in the game. And in the semi-final match between Orlando City and Minnesota United by 3-1 and earned their spot in the finale. The Lions will be playing against the Portland Timbers on Tuesday, August 11th, 2020, at 8:30 pm ET on ESPN. The entire tournament has been an exhilarating ride for bettors, and they got to see some exciting moments and leverage exciting betting opportunities.
While Minnesota lost the semi-finale, the club did garner applause for its exceptional journey. Considering that retail sportsbooks are yet to be opened, people have been turning towards online sports betting to place a wager on their favorite team and player. The market for online sports betting across the country has grown exponentially. Leading sports betting websites have already collected billions of dollars, and this revenue is only going to increase. The massive revenue generation of these platforms has motivated lawmakers to legalize online sports betting in the states where it is prohibited.
Conclusion
If you are looking for more than a standard betting experience, MLS betting is something that you should try. It offers an extensive range of betting forms, including Goalscorer markets, Correct score, Wincasts, and score casts, Over/Under X goals, Handicap betting, Outright win, etc. Each of these wagering options come with lucrative winning opportunities. But to gain the desired winning, you must choose a reliable sports betting platform that offers versatile and secure betting options. Along with selecting the right sports betting platform, you also have to instill a strong betting strategy to gain long-term success.