Best Online Betting Sites in Pennsylvania
Our Gamblerzz team reviewed every aspect that is related to the best pennsylvania online sports betting sites, In this review, you will find all details on Pennsylvania sports betting law, list of safe PA betting sites with step by step instruction for registration. We collected best Pennsylvania sportsbooks and their top offers, and what is more important, we told you everything about welcome bonuses and explained each betting market that you can find on online betting sites in Pennsylvania. Hurry up and check this guide for better betting experience with risk free bets and huge winnings with PA sports gambling. The Professional and Amateur Sports Protection Act (PAPSA), set up in 1992, had for years placed an embargo on legal sports betting across most states in the United States. In states like New Jersey, lots of attention was given to the legalization of sports betting, which left many wondering when sports betting in PA would become legal. The State of New Jersey won its US Supreme Court case in 2018, and The Professional and Amateur Sports Protection Act was reversed. This gave to every state the power to set up its independent sports wagering laws. Governor Tom Wolf had in October 2017 approved a bill that allowed online gambling.
Published: Aug 3, 2022
Updated: Aug 9, 2022
Best Pennsylvania Sportsbooks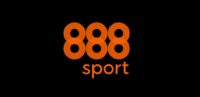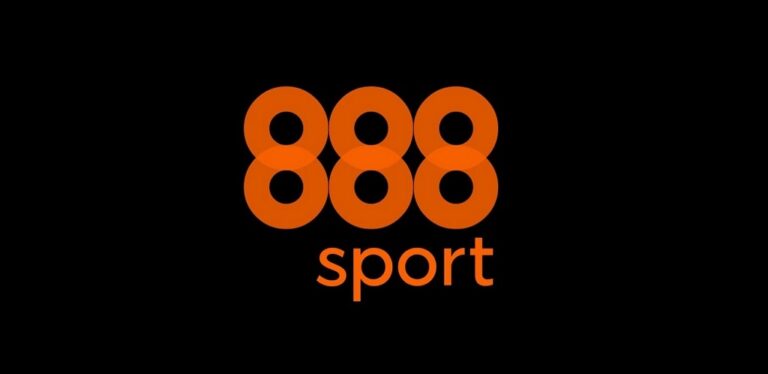 888 Sport


Empire City Bets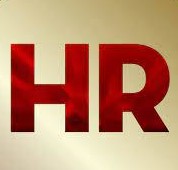 Hollywood Races Online Review & Bonus Code
How to Bet in Pennsylvania
Since the legalization of sports betting in Pennsylvania, alternatives to physical sportsbooks have been on the rise, and now, individuals can also wager online via websites or apps. The only requirement is to be above 21 years of age and physically located within borders of the state. The process to start betting is pretty straightforward.
Register:  Only basic info is usually required – name, e-mail, and address. Your location is also verified. Most licensed providers utilize geo-location software to ensure you are within state lines at the time of registration.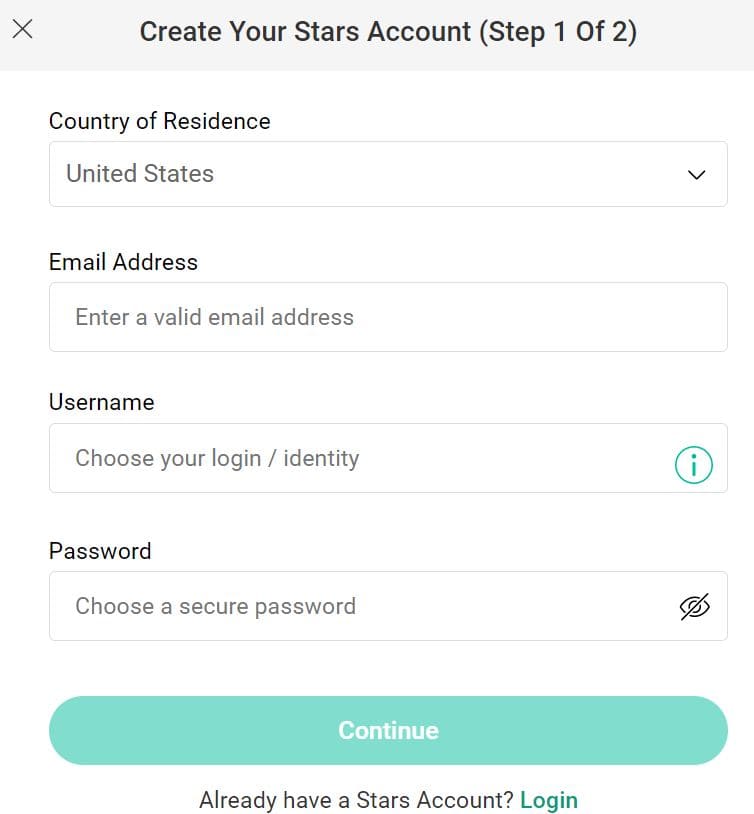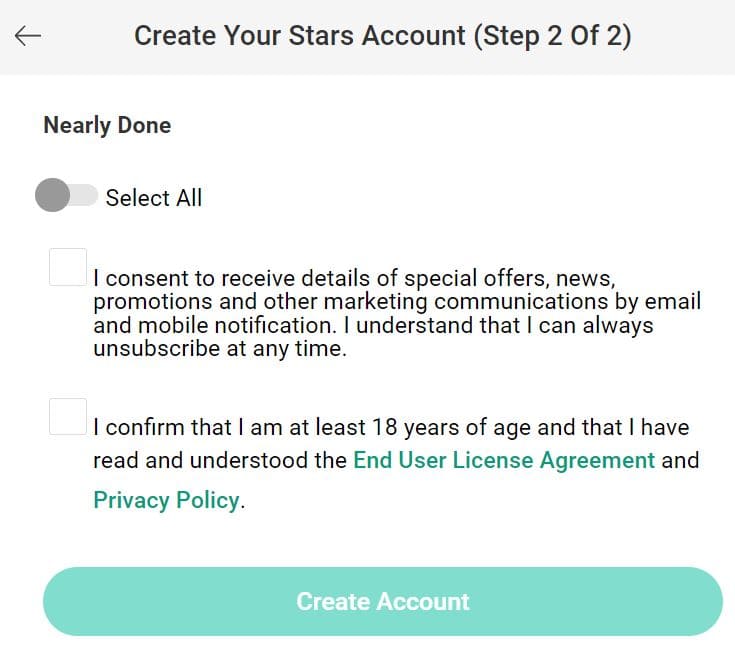 Deposit: A significant part of betting experience is funding your account. Credit card transactions are commonly used, but there are far easier methods.
Place your wager: Bets can be placed as individual events or as a parlay bet. Once the selection is made, the amount to bet is selected and placed. Once the game ends, the bet is settled, and the money becomes available in your account.
There are also options for live betting. In this case, you can place your bets on a game in real-time. The odds are changing, and it depends on the events that unfold, which adds more adrenaline to your experience as an online bettor. Wagers can also be redeemed early or cashed out on specific sportsbooks.
Payment Options Available
Some of the various deposit methods accepted by online betting sites in Pennsylvania include:
Credit Cards – Most common and easy to use type of banking method.
Paypal – Popular one, can be used for deposits and withdrawals
Online banking – The most straightforward method. Rarely gets declined, and on cashing out, your money goes straight into your account.
Prepaid Cards – Usually introduced by specific sportsbooks.
Skrill – Very fast and easy to use method of payment accepted on almost every sportsbook.
PayNearMe –  New deposit option, it allows you to use real cash instantly at tables, slots or wherever you want.
Popular Sports Events to Bet On
There is a large pool of sports that can be wagered on ranging from motorsport to soccer, tennis, and even golf. But for the locals, a bet on a professional state-based team slaps more.
Horse Racing – Pennsylvania has six race tracks that are fully functional. Horse racing was the foremost type of gambling legalized, and online betting websites offer a suitable alternative to off-track betting.
Basketball – The Philadelphia 76ersare the only pro basketball team in this state that have risen through the ranks in recent years. Wagers can be placed on a side to win, on specific quarters, as well as totals.
Hockey – This is one sport that divides the state, as the Philadelphia Flyersand and Pittsburgh Penguins usually square off in the same division. Wagers on correct scores and the first goalscorer are commonly placed for this sport.
Baseball – Pittsburgh Piratesand and Philadelphia Phillies are the two professional baseball teams in Pennsylvania. They play in different divisions and rarely face-off, but offer exciting options for their fans to wager on. Strikeouts and hits and combination scores are options frequently wagered on.
Football – Pennsylvania has two pro football teams, the Philadelphia Eaglesand and Pittsburgh Steelers. They play in different conferences and face off only once in four years. Match Total and First-to-score are some of the most common options played.
You can find a lot of bets on online betting app, and some of the most common include: Early redemption bets, Futures, Live betting, Money lines, Round robin bets, Parlay bets, Player props, Point spreads, Team props, Teasers and Totals (overs or unders).
Choosing the Best Online Sportsbook
The various betting sites have unique features discussed below that make them enticing in their own right. Depending on your preferences about deposit methods or app interface, you can make a choice. If you are not sure what suits you best, this will help to understand the process of choosing the site better.
Security: It is crucial to find out if the sportsbook is legal and regulated. Regulated sportsbooks have strict rules they should adhere to, which ensures that your money is safe.
Ease of Deposit: To use an online sportsbook you need a simple method of making deposits. Many offshore sites use bitcoin and illegal MoneyGrams to make deposits. With regulated sportsbooks such problems are circumvented, and you can easily make deposits and withdrawals securely from your account.
Betting Markets available: Although many sportsbooks may appear to have similar markets, they don't all provide the same markets for the same event. A comparison between two or more sites will help you make the best choice.
How good the odds are: Bookmakers have different odds depending on their predictions. You can compare odds to find out which helps maximize profit based on your prediction.
Promotions and Bonuses: Some sportsbooks offer bonuses upon signing up, some provide a "no-loss" assurance to new users on their first wager as well as a few other bonuses. Occasional promotions can sometimes be the nudge to give a sportsbook a try.
Mobile App: Your smartphone is a big part of your daily routine today, and if the sportsbook provides a mobile app that can be downloaded, it makes the user experience easier and more exciting.
Best Pennsylvania Online Sports Betting Sites
Here. best online betting sites Pennsylvania can offer:
DraftKings Sportsbook

DraftKings online betting bonus
Copy Promo Code
WIN
Copied
The Daily fantasy sports (DFS) franchise set up in Pennsylvania in November 2019. It offers a well-developed technology with a fast user interface, live betting opportunities, and generous bonuses.
The provider boasts a $25 no deposit bonus. On signing up, you get 100% returns on your first bet up to $500. This makes for a free bonus up to $1000. The provider also features an app available on Android and iOS.
Fox Bet
This is arguably the best online betting platform available via web and an app. Launched in PA just before the commencement of the NFL season, it has been touted as providing the most engaging user experience in Pennsylvania. The app provides a platform for sports betting as well as FOX's online casino with a vast array of casino games. Their $500 risk-free bet and $500 bonus that is given on the first deposit make them an irresistible choice.
Unibet Sportsbook
In conjunction with Mohegan Sun Pocono, Unibet launched its popular sports betting app. Being a new brand, it has a pretty straightforward interface that's less sophisticated than FOX's or DraftKing's but still very handy. They offer a great sign up bonus with $20 no deposit and a $250 risk-free bet.
FanDuel Sportsbook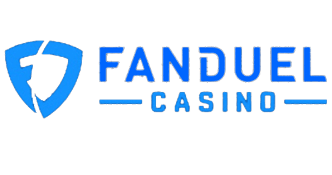 FanDuel online casino bonus
Copy Promo Code
RF1000
Copied
There is no physical FanDuel sportsbook in Pennsylvania, as a result, licensing regulations by the Pennsylvania Gaming Control Board meant that they had to team up with Valley Forge Casino Resort to launch their app. Remarkably, FanDuel have an iOS app for people who prefer iPhones and iPads. They offer live betting options, and the overall experience with odds and available markets is good. They offer a $500 risk-free first bet bonus as well.
BetRivers
BetRivers is the local version of the popular SugarHouse sportsbook, but does not offer an iOS mobile app. iOS users can only access the provider via mobile browser. They offer the best range of deposit options and match the user's first deposit to the tune of $250.
Bonus money should be wagered just once, and afterward it can be redeemed, making it the best and most user-friendly bonus compared to its other counterparts. Compared to FanDuel's mobile app, which has the prettiest looks, its interface is pretty bland. But beyond this are some of the best in-game odds and user-friendly promos and bonuses. The app also provides access to the SugarHouse casinos with slots and table games.
Parx Sportsbooks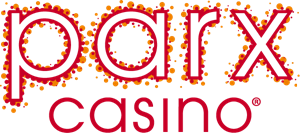 Parx online casino bonus
Copy Promo Code
CASINO500
Copied
This was the second operator to apply for a license in PA, and it is the biggest casino per revenue in the state. It can currently be accessed via web and mobile platforms, both Android and iOS. Parx offers two types of promotions, the first is a no-deposit $10 bonus upon sign up, and the second is a risk free deposit bonus of up to $250.
10 Best Pennsylvania Sports Betting Apps
DraftKings Sportsbook:

DraftKings Sportsbook app features lightning-quick live betting choices, world-class technology, and different ways to play. They have partnered with Micheal Jordan which has further helped them strengthen their brand value. On registration, the welcome bonus you get is a 20% match deposit up to $1,000. The main attractions of the site are a wide variety of bets, a unique betting carousel, and many other things.

DraftKings online betting bonus
Copy Promo Code
SAVE
Copied
FOX Bet Sportsbook:

The app may not be very polished, but it offers an unbelievable experience to bettors. It relies on odds boosts and props bets given by FOX Sports personalities. The site comes up with a welcome bonus, and that is a risk-free bet of $500.
FanDuel Sportsbook:

It is one of the biggest brands which is even more popular than DraftKings. FanDuel offers live betting options, but still, they do not occupy the first position. Customers should know that the site gives a risk-free bet of $1,000.

Bonus
Return to Sports Promo
Multi-Sport Parlay Insurance
Home Run Challenge
Unibet Sportsbook:

In order to launch a sportsbook in PA, Unibet has partnered with Mohegan Sun Pocono. Unibet offers a great betting experience compared to FOX and DraftKings for punters who play daily. Presently, it provides a $500 risk-free bet for newbies signing up for the first time. 

BetMGM Sportsbook:

BetMGM is the newest brand in the local betting sector, and it has launched its app in December 2020. New players receive the first risk-free bet up to $600. They have compelling features giving online players chances to increase their bankroll. They offer regular odds boosts with an extensive range of markets.
BetRivers Sportsbook:

Previously, BetRivers was known by providing a wide range of deposit options. Initially, it may not seem to be the best app, but once you start playing and check the fast-in-game odds and player-friendly bonuses, you will love it. Punters on their first deposit get up to $250, and the bonus code is 250MATCH.

Parx Sportsbook:

This sportsbook is available on Android devices and web browsers. First, they opened the temporary sportsbook while waiting to launch a 10,000 square foot slate in 2019. After launching the app, it gained a good foothold in the market. Here, you get a risk-free bet of up to $500 with several other promos. The app is powered by Kambi's technology, which also powers SugarHouse, DraftKings, 888 Sports, etc. In terms of revenue, it is the biggest name in the PA gambling sector as Parx Sportsbook also shares partnership with the top giants Kambi and GAN.
Barstool Sportsbook: After the start of the NFL season, the brand was launched in PA and touched 21,000 downloads a day. It broke all records earned by FanDuel and DraftKing,s and also it is one of the controversial sportsbooks. The app supported by Kambi features the same lines as Unibet, DraftKings, and Rivers. When newbies lose their first bet, they get an equal free bet up to $1,000 from Barstool. 
Caesars Sportsbook: I

t has been acquired by William Hill, following which there can be some changes. Hopefully, the technology and app functions will improve, giving players a satisfying experience. After some time, players can explore some more bonuses and betting options on the app.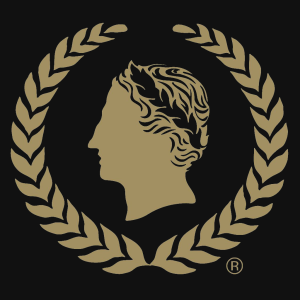 Caesars Sportsbook Review
Bonus
a $10 free bet
a $300 free bet on the initial deposit of $300
BetAmerica Sportsbook:

BetAmerica is a member of the Churchill Downs, and they have joined the sports betting marketplace in recent times. But the bad news is it does not have a generous welcome bonus yet.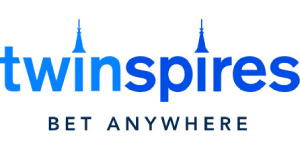 Bonus
100% Initial Matching Bonus
Live Betting Free Bet
Sportsbooks Coming Soon in Pennsylvania 
PointsBet Sportsbook:

PointsBet is preparing the sportsbook app and wants to launch it in PA by this year. Philly-based players may already be aware of the sportsbook as they have partnered with NBC Sports. It was only available to NJ players, but now PA citizens can access the site. After it gets introduced, punters can download the app to start placing bets on their favorite events.
PA Online Sportsbook Apps
Not all brands offer mobile gambling apps for all devices. Here are the details of the sportsbooks that offer gaming applications for Android or IOS apps.
iOS (App Store)
If you have an IOS device, then you can play on these sportsbooks. Download the app from the Apple Store.
Fox Bet

DraftKings

BetMGM

Unibet

FanDuel

Parx

Caesars

Barstool
Android (Google Play)
For Android devices, these sportsbooks offer their apps on the Google Play Store. Check them out: 
Fox Bet

DraftKings

BetMGM

FanDuel

Unibet

BetRivers

Barstool

Parx

Caesars
Promotions & Bonuses At PA Sports Betting Sites
First-Time Deposit Offer:

After signing up and making the first deposit, your account will be matched partially or fully by the operator. The amount you will receive will be mentioned along with the promotion. The bonus amount needs to be wagered within a specific timeframe.

Risk-Free Bet:

After registration, place your first risk free bet, and the sportsbook will match up the amount of wager if you lose. It is a great way to double your money in a day.

Free Bet:

When you choose a cash bonus to bet, it comes with a specific set of requirements that you have to fulfill. Additionally, remember to redeem the bonus within a certain timeframe.

Parlay Insurance:

This is a great offer through which you get some money back if at least one of your parlays has hit. In this section, at least four big favorites and games are excluded.

Loyalty Programs:

Many online sportsbooks offer loyalty programs to their players. When you sign up for loyalty programs, the more you bet the greater rewards you get in the form of hotel stays, cash, points, and other prizes.
Types of Sports Bets In Pennsylvania
Moneyline:

Place a bet on the team that you think will win straight up, depending on the odds set by the operator. No point spread is involved here.

Parlay:

If you wish to wager on more than a single game, a parlay bet is a suitable option to go with. But remember that to win you must get all of them correct. The more teams you include in this type of bet, the higher the odds become, and you get a considerable winning amount.

Spread:

Here, a team is favored to win by several goals or points. With their respective odds bettors can pick the favorite or underdog. The odds are even, so both teams have equal risks. 

Futures:

Place a wager on a player or a team, and the outcome will be revealed in the future date. The earlier you place the higher amounts of money you win when it's correct.

Over Or Unders:

Overs or Unders are also known as the total, and it involves wagering on the number of goals or points to be scored in a game. Choose

over

if you think the number will be higher than what the bookmaker has stated and

under

for a lower score.

Teasers:

Teasers allow players to adjust a point spread for reducing odds, and they are used as a strategy for parlays.

In-Game:

Live betting has become popular in the past few years, and it involves wagering on a game. It includes various options from adjusting point spread to real-time prop bets, the runs the MLB team will score, etc.
PA Sportsbooks Live Betting Options
The innovation in the US online gambling market shows that now you can place wagers on current or ongoing games. It is known as live or in-play betting. The bets can be placed on your mobile phones and desktops. As the event proceeds, the odds get updated in real-time. Some betting websites permit early bet redemption known as cash-out betting.  
Pennsylvania Gaming Control Board
According to Pennsylvania Gaming Control Board, there are currently 9 licensed online wagering sites and 9 licensed online casinos. The PGCB is the agency with the responsibility of overseeing and regulating all gambling, horse racing and sports betting sites in the state. It was founded in 2004, and following the reversal of the Professional and Amateur Sports Protection Act (PAPSA) in 2017 it serves as the body responsible for approval of all gaming licenses. The regulations enacted by the Pennsylvania Gaming Control Board also ensures the safety of the player's funds and privacy of personal information provided. Sports betting in PA is full of strict regulation, and the most important primary laws include:
Each Category 1-3 casino is eligible for a sports betting license.
The cost of a license is a one-time fee of ten million dollars.
It allows online and retail wagering on sporting events across a range of sports, as approved by the PGCB.
Each licensee gets a single online sports betting skin.
Each betting site needs to prominently feature the name of the casino operating the app or website.
Licensees can open supplemental retail sportsbooks at off-track betting and PA satellite casino locations operated by the license holder.
Both online and retail sports betting are taxed at 34% plus a 2% local share assessment (36% total).
Sports betting in PA varies considerably from other states. Betting in PA is solely related to sporting activities, unlike in New Jersey, where events like the Oscars, Elections can be wagered on. In Pennsylvania, College sports can be wagered on, including PA based teams, but High School sports wagering is not permitted. As a result, local fans get to wager on their favorite college teams, including the Penn State Nittany Lions, Pittsburgh Panthers, and Temple Owls.
Top PA Sports Betting Locations 
Rivers Casino Philadelphia + SugarHouse
1001 N Delaware Ave

Philadelphia

PA 19125

(877) 477-3715
Valley Forge Casino + FanDuel
1160 1st Ave

King of Prussia

PA 19406

(610) 354-8118

Friday: 10 a.m. to 2 a.m.

Monday-Thursday: 10 a.m. to 1 a.m.

Sunday: 9 a.m.to 11:30 p.m.

Saturday: 9 a.m. to 2 a.m.
Mohegan Sun + Unibet
1780 Airport Road

Allentown

PA 18109

(610) 266-6559

Friday to Saturday: 11:30 a.m. to Midnight

Monday to Thursday: Noon to 11 p.m.

1280 PA-315
Wilkes-Barre
PA 18702

(570) 831-2100

Sunday to Saturday: 11 a.m. to Midnight
Harrah's Philadelphia + Caesars
777 Harrah's Blvd.

Chester

PA 19013

(484) 490-1800

Monday to Friday: 11 a.m. to close

Saturday to Sunday: 10 a.m. to close
Hollywood Casino + Barstool Sportsbook
777 Hollywood Blvd.

Grantville, PA 17028

(717) 469-2211

Monday to Friday: 11 a.m. to12 a.m.

Saturday to Sunday: 10 a.m. to 12 a.m.
The Meadows + DraftKings
210 Racetrack Road

Washington

PA 15301

(724) 503-1200
Rivers Pittsburgh + BetRivers
210 Racetrack Road

Washington

PA 15301

(724) 503-1200
Mount Airy Casino + Fox Bet
312 Woodland Rd

Mt Pocono

PA 18344

(877) 682-4791

Monday to Friday: 2 p.m. to 10 p.m.

Saturday to Sunday: 10 a.m. to Midnight
Parx Sportsbook
2999 Street Road

Bensalem, PA 19020

1-888-LUV-PARX

24 hours a day
Presque Isle Downs + BetAmerica
8199 Perry Highway

Erie, PA 16509

(866) ERIE – FUN

24 hours a day
Pennsylvania Sports Betting VS Other States
PA Compared To NJ And NY
PA Online Betting:

Similar to NJ, PA has online sports betting, casino site and poker. NY has no legal online gambling options but has retail sportsbooks. The presence of poker and online casinos makes the online gambling industry stronger in both PA and NJ.

The Number Of Online Sportsbooks:

Sports betting is related to tracks and casinos; still, both PA and NJ have a robust industry with several operators. Twenty operators are functioning in NJ, and the state is growing quickly after its launch. NY has only physical betting, so it is lagging behind in the online gambling arena.

Tax Rates And Fees:

PA features the most aggressive tax schedule in the US, with a $10 million licensing fee and 36% of gross revenue. In NJ, it is between 8.5 and 13% of gross income and gross revenue at 10%.

The Industry's Size:

Initially, NJ was the largest state concerning sports betting revenue and handle. Well, in PA, online sports betting was launched recently, so NJ is still leading. NY has only retail betting until the legalization of online wagering takes place.
Most Popular Sports Events in Pennsylvania
NFL Betting:

The

Pittsburgh Steelers

and

Philadelphia Eagles

play in separate conferences. Several prop bets are available for this league, including totals and yard-based wagers.

NHL Betting:

The Philadelphia Flyers and Pittsburgh Penguins are in the "

Metropolitan Division of the Eastern Conference."

Compared to the Flyers, the Penguins have a lot more success, and the spreads go under puck lines in hockey. Other wagers present are period betting, correct scores, and first goalscorer. 

MLB Betting:

The two teams Pittsburgh Pirates and Philadelphia Phillies, play in different divisions, so they do not meet often. For baseball, monkey lines and run lines are popular bets.
Pro Sports Teams
NFL Betting 
Pittsburgh Steelers:

The team has won the Super Bowl in 1975, 1974, 1979, 1978, 2005, and 2008. They own the history of six rings tied with the New England Patriots. The home games are played at the "

Kentucky bluegrass of Heinz Field on the North Side of Pittsburgh."

Philadelphia Eagles:

They made the playoffs for three years and, in 2017, won the first-ever Super Bowl. The Philadelphia Eagles won The Super Bowl in 1949, 1948, and 1960. The team plays home matches at Lincoln Financial Field stadium that can occupy 70,000 sports fans.
NBA 
Philadelphia 76ers:

They are the oldest NBA franchise that was initially known by the Syracuse Nationals. Philadelphia 76ers won two titles in 1983, 1967, and a 1955 championship. 
MLB Betting 
Philadelphia Phillies:

They are the oldest one continuing with the same name and city in American sports. The Philadelphia Phillies are two-time

"World Series"

champions in 1980 and 2008. They have won the

"National League"

division eleven times and the pennant seven times. The home events are played at

Citizens Bank Park.

Pirates:

The team was founded in 1887, and in 1903, they played the first inaugural World Series. They lost it, but in 1909, it won the first championship with

Hall of Famer Honus Wagner

. The team has five World Series championships in their names. However, since 1979, they have not entered the World Series, and it is "t

he longest pennant drought in the National League."
NHL Betting 
Pittsburgh Penguins:

They are five-time Stanley Cup champions. The Penguins legends Jaromir Jagr and Mario Lemieux won back-to-back, adding three more titles over ten years.

Philadelphia Flyers:

In the NHL, the Broad Street Bullies were the first expansion team after "

the Original Six era to win the Stanley Cup.

" The Flyers lifted in 1974, 1975 but have not raised in the past 45 years. They play on

"Broad Street in the Wells Fargo Centre

."
MLS Betting 
Philadelphia Union:

In 2010, the Union was founded and completed as runner-up in the US in 2015, 2014, and 2018. Kevin Durant, the star of Brooklyn Net, is named "the U" and is a part of the team's ownership group. The team has played at Subaru Park at the Delaware River banks.
College Sports Teams
Pennsylvania College Football Betting
Penn State Nittany Lions Football:

They are the nation's most prestigious college football program with white and blue uniforms with white helmets. In 1993, Penn State played in the Big Ten, and the Nittany Lions won two national championships in 1986 and 1982. 

Pittsburgh Panthers Football:

They claim nine national championships in football and rank all-time in the top 20 wins. They feature a long list of Panthers football greats like

Mike Ditka, Tony Dorsett, and Dan Marino.

Since 2013, the Pittsburgh Panthers have played in the ACC (Atlantic Coast Conference).

Temple Owls Football:

They have bounded around conferences and joined the AAC (Atlantic Coast Conference) in 2013. Two conference titles are there in the Owls, and the most recent ones were in 2016. At Lincoln Financial Field in Philadelphia, the teams play their home matches.
College Basketball Betting 
Villanova Wildcats Men's Basketball:

They have risen to the top position over the past ten years. The Villanova 2016 National Championship was the all-time great March Madness ending. It happened after Ryan Archidiacano handed over to Kris Jenkins for the buzzer-beating. The Wildcats won the title again two years later, and it was their third time. 

Pittsburgh Panthers Men's Basketball:

Like the Football team, they compete in the ACC (Atlantic Coast Conference). 26 NCAA tournament appearances were made by Pittsburgh and the Panthers Sweet Sixteen. 

Penn State Nittany Lions Men's Basketball:

PA state plays in the Big Ten and is known for the men's basketball program with a single appearance in March Madness since 2001. In 2018, they won the NIT championship and the second title in a decade.

Temple Owls Men's Basketball:

They are a longtime member of the Atlantic ten Conference but presently play in the AAC. The Temple Owls have "20 regular-season conference titles" on their names, and many are under the supervision of legendary coach, John Cheney.

St. Joseph's Hawks Men's Basketball:

They are one of the Big Five of Philadelphia and have competed in the Atlantic ten conferences. In 1961, they made it to the Final Four in 1960 with coach Jack Ramsay, Hall of Fame. Again, in 2014, they made their comeback when Delonte West and Jameer Nelson led

"the team to an undefeated regular season lost in the Elite Eight by two."
NCAA Division I Basketball Only
    Villanova Wildcats

    Lafayette Leopards

    Bucknell Bison

    Lehigh Mountain Hawks

    Robert Morris Colonials

    Penn Quakers

    Saint Francis Red Flash

    Drexel Dragons
NCAA Division I Football & Basketball
Penn State Nittany Lions

Temple Owls

Pittsburgh Panthers
Pennsylvania Horse Betting
Six tracks are present in PA, three for harness racing and others for thoroughbred races. Most of the sites allow wagers for off-track betting, among which some offer sports betting as well. Horse race betting has been happening for quite a long time now. However, these wagers are not included in the newly regulated sportsbook. By placing bets through TVG, TwinSpires, or BetAmerica, you can step into the pari-mutuel pools. Several races are conducted in PA every year, and they are the Penn Mile Stakes, Governor's Cup, and Greenwood Cup.
Pennsylvania Sports Betting Revenue
As the market expands, the PA sports betting revenue will increase in the coming times. The state will occupy one of the first five positions for sports betting in the future. With that, there will be a time when it will compete against NJ sports betting, which is the largest in the country. Also, it should be noted that in 2021, Pennsylvania broke the record with almost $4 billion of gambling revenue based on legal sources, including best sports betting sites that are operating in this state. 
Conclusion
League partnership is one of the ways licensed sportsbooks can gain advantage over offshore sportsbooks via branding and data sharing. In 2018, Caesars Entertainment became the first gaming franchise to sign a deal with NBA and NHL teams (Philadelphia 76ers and New Jersey Devils). This has to be a sign of things to come. We have covered all aspects of sports betting in Pennsylvania so far and you are ready for a fascinating wagering experience. The market for PA sports betting has still not reached its maximum potential and will only get bigger. The staggering tax rate of 36 percent on sportsbooks remains a fleeting limitation but more providers are expected to come up soon irrespective.
References
   

Pennsylvania Vendor List

   

American Gaming Association
FAQ
Is Sports Betting Legal in PA?
Yes. Sports wagering was legalized in PA in 2017, and following the reversal of The Professional and Amateur Sports Protection Act (PAPSA), regulated betting is permitted on licensed betting website and apps.
Do you have to be located in PA to bet?
Yes. You have to be within PA state lines to place a bet on PA online sportsbook. A Geo-location software integrated into the sportsbook's site ensures that the location restriction is adhered to.
Why can't your iPhone support some PA sports betting apps?
Following a change to the rules guiding apps available on the Apple store, only apps designed specifically for apple software will be available on iOS. A few providers have developed theirs, but for most, this is an uphill task.
Are offshore sportsbooks legal in PA?
No, they are not. Offshore sportsbooks are not regulated nor licensed by the PGCB, and as such, wagering on such websites is illegal.
How to apply for a Pennsylvania sports betting license?
To be eligible for a PA sports wagering license, the provider has to be a category 1-3 casino and pay a one-time fee of $10 million. 
Can you bet on college sports in PA?
Yes. Online bettors in Pennsylvania can wager on all professional and college sports, including Pennsylvania college teams based in PA. But wagering on high school teams is not permitted in Pennsylvania.
Do you have to pay taxes on sports betting in PA?
Yes. Once the user earns $600, in winnings at a sportsbook, tax forms are sent to you. You can write off your wagering losses, but only the amount that is not offset by subsequent winnings.
Who can bet on sports in Pennsylvania?
Players who have attained 21 years of age can wager on sports in PA.
Can I wager on DraftKings Sportsbook in PA?
Yes, you can bet on DraftKings. For that, you have to attain the age requirements.
Is horse betting allowed in Pennsylvania?
Yes, the state has many OTB offices and six race tracks allowing betting on horse races online.
Who oversees Pennsylvania betting sites?
The Pennsylvania Gaming Control Board (PGCB) looks after all aspects regarding sports betting.
Can I wager on sports on my phone in Pennsylvania?
As long as you are in PA, sports betting on your phone is possible.
Are offshore sportsbooks legal?
Offshore serving in the state violates many state and federal laws. Punters might not get in trouble for placing wagers on an offshore site, but these are done illegally. The sportsbook with a PGCB logo is legal.
Is it possible to wager on Fanduel Sportsbook in PA?
Yes, the sportsbook is operating legally in the country, and you can place bets through it.
Can I wager with my PayPal account in PA?
It is a payment method available in many sportsbooks, and players in PA can use it.
How do I get started with betting websites PA offers?
If you want to start your journey, decide on the brand where you want to place bets. Following that, download the app to begin betting after creating an account.
Is Daily Fantasy Sports betting allowed in Pennsylvania?
Yes, it is permitted in PA through sites like FanDuel and DraftKings.
Is eSports betting allowed in PA?
No, PA prohibits wagering on eSports tournaments.