Florida Online Sports Betting Sites: Are They Legal?
Published: Aug 30, 2022
Updated: Oct 31, 2022
Over the years, many states in the US have adopted online betting, but Florida is one of the few states that has not legalized the same. While there has been a few movements in respect to legalizing online gambling, there is no progress. So what exactly is the scenario of legal sports betting in Florida? We are sharing this and much more information with you in this article.
State's Sports Betting History
On the 29th of December 2020, Florida State Sen. Jeff filed a bill to sanction sports betting. But without the efforts from the Seminole Tribe, it was impossible to get approval. On the 16th of April 2021, a considerable push was made in the Legislature to bring sports betting to reality. But hopes seemed to fade until the 23rd of April 2021, when Gov. Ron DeSantis signed the new gaming compact. Sports betting was approved on the 19th of May 2021, but it is a part of the proposed gaming expansion. Even after that, FanDuel and DraftKings donated $10 million to a ballot initiative. On the 6th of August, the Federal Depart of Interior allowed sports betting compact to publish in the Federal Register. After this step, two Florida-based gaming operators sued the Department of Interiors restraining sports betting. 
Is Online Sports Betting Legal in Florida?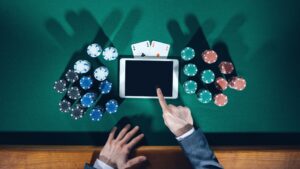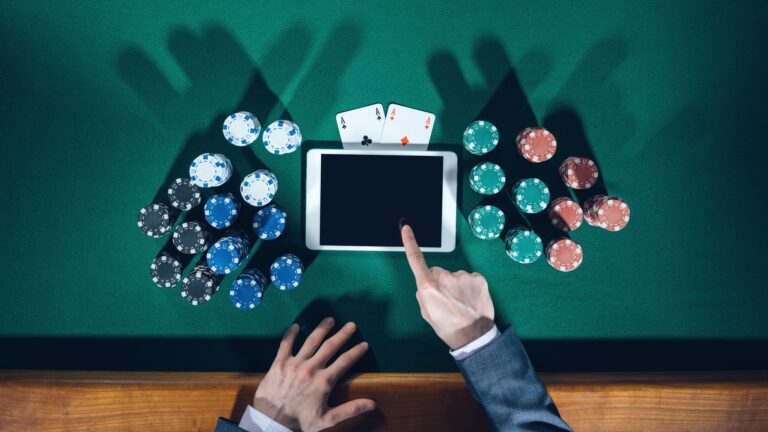 The existing laws in Florida only allow casinos, as well as horse race gambling, within the state. You will come across tons of casinos, horse tracks, and parimutuel tracks throughout the state to participate in. While many states in the United States have legalized online gambling, the Sunshine State is yet to give online sports gambling a thumbs up. On the whole, there are 26 gambling venues in Florida, and a majority of them are racetracks with slot machines incorporated in the lobbies in order to boost the revenues. Along with eight Native American casinos, there are two casino boats that pick up players and take wagers once the boat gets offshore. While some casinos offer table games and slot machines, many others extend video gaming and various slots. Additionally, you will also find live poker rooms and horse racing options There is a huge market for casinos in Florida, but everything related to the same is completely regulated.
Understanding the Reason why Online Sports Betting in Florida is Not Legal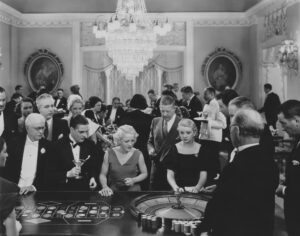 Florida is a state where casinos are quite commonly seen. A substantial revenue is generated from these casinos. In the year 2011, a bill was passed to legalize online poker, but it was later withdrawn. One year later, the bill was reintroduced, and it was not passed as the tribal casinos were against it. The existing association between the Florida state and Seminole Tribe is the biggest roadblock towards the legalization of online sports betting. Presently this tribe has a monopoly over the majority of casino card games like Roulette, Slots, Blackjack, etc. Thousands of people visit casinos every day to earn gambling rewards in Florida. And it is evident that the legalization of online gambling would negatively impact the Seminole gaming industry. In 2013, the state outlawed internet cafes that offered online betting activities to eliminate the use of online gambling. While the state peoples' are waiting for the approval, they can take part in daily sports. DraftKings and FanDuel are two options that accept Florida Players.
Tribal Casinos in Florida
There are two federally accredited tribes in Florida that run casinos — Seminole and Miccosukee. Tribe of Florida and Miccosukee Tribe of Indians of Florida. These tribes operate in the following regions of the state:
Miccosukee Tribe of Indians of Florida. P.O. Box 440021, Miami FL 33144. Phone Number: (305) 223-8380 Fax Number: (305) 223-1011
Miccosukee Resort & Gaming. 500 S.W. 177th Avenue Miami, FL 33194 (305) 222-4600
Seminole Tribe of Florida. 6300 Stirling Road, Hollywood, FL 33024. Phone Number: (954) 966-6300 Fax Number: (954) 967-3463
Seminole Casino Brighton. Route 6, Box 611 Okeechobee, Florida 34974 (866) 2-CASINO (800) 683-7800
Seminole Casino Coconut Creek. 5550 NW 40th Street Coconut Creek, Florida 33073 (954) 977-6700 (866) 2-CASINO
Seminole Casino Immokalee. 506 South 1st Street Immokalee, Florida 33934 (800) 218-0007 (941) 658-1313
Seminole Classic Casino. 4150 N. State Road 7 Hollywood, Florida 33021 (800) 323-5452 (954) 961-3220
Seminole Hard Rock Hotel & Casino Hollywood. 1 Seminole Way Hollywood, Florida 33314 (954) 327-7625
Seminole Hard Rock Hotel & Casino Tampa. 5223 N. Orient Road Tampa, Florida 33610 (800) 282-7016 (813) 627-7625
Factors to Consider While Selecting an Online Betting Platform
While Florida online sports betting is not legal, the citizens of this state hope to experience online gambling soon. They can access offshore platforms to enjoy a wide range of betting activities, but it is still illegal and highly risky. Someday, you will be legally able to access online gambling sites, you have to ensure that you pick the best platform. When it comes to filtering out online betting platforms, below are some prominent aspects that you should consider:
Banking Methods: Safe and efficient banking options should be the most important factor while selecting an online betting platform. Select a website that offers a wide range of payment options, including debit cards, credit cards, mobile wallets, e-wallets, direct transfer, internet banking, etc. Deposit and withdrawal is an important aspect of any online betting site. Certain gambling websites lock your deposited amount. This means that you can't withdraw the money back and have to spend it on gambling. Some platforms allow you to withdraw your deposit as well. The withdrawal process can also take some time, a minimum of three business days.
Security: Many people avoid online betting platforms due to the security risks associated with this landscape. Online betting sphere has witnessed significant improvements, especially with respect to security. Reputed online betting platforms offer a high level of security as regulated bodies govern these platforms. Additionally, make sure that the websites you choose are SSL-encrypted and holds relevant license. This will ensure that the personal data you share with the platform will not be compromised.
Promotions and Bonuses: One of the popular features of online betting websites is promotional offers and bonuses for new users. Many casinos offer a certain amount as a welcome bonus to their new registered users. Now, these bonuses are provided to users differently depending on online casino games. While some provide these bonuses after the player has signed up, others offer a welcome bonus after the players have made their initial deposit. Existing players receive cashback and free bets depending on their performance.
Reputation and Legalization: Verifying the reliability of an online gambling platform is imperative. One of the best ways to do the same is to check the regulatory bodies controlling the website. Additionally, you can also check online reviews to consider the kind of experience the platform is providing its existing players. Check the number of active users of the platform, payment systems, pay-out, etc.; these facets will represent the platform's market reputation.
Loyalty Programs: Once you have become a loyal member of a real money sports betting platform, a majority of sites offer its customers' loyalty programs. The loyalty programs provided by the platform adds to the quality of the customer experience. Look-out for the kind of loyalty programs a betting platform is offering.
Customer Support: Even if you have selected the most reputable online betting platform, there are times when you might experience a roadblock. A betting platform needs to have a reliable customer support system to answer all the questions and solve all the customers' queries.
Choice of Games: Nobody wants to juggle between multiple real money sports betting sites; therefore, you should choose a site that offers a wide range of game choices. This will allow you to avail a comprehensive betting experience in one place.
Apps: Mobile betting has enabled betting enthusiasts to enjoy their favorite betting activity on the go. Reputed online betting platforms offer mobile sports betting apps to expand their reach and offer enhanced customer service.
Software: Make sure that the online betting platform is developed on the latest and reliable software. This way, you can ensure that you have a consistent and seamless betting experience.
How To Register At Florida Sportsbooks?
Signing up on the Florida sports betting apps will happen after the legalization takes place. Many bookies are operating illegally, and make sure that you do not register on those sites. For that, you have to click on the Register button and fill in all the details the operator has asked for. Ensure that there are no mistakes or typo errors; otherwise, your account won't get registered.
Sportsbooks That Are Coming To Florida
If the bill gets passed in the state, gamers can expect one name to dominate the state and that is Hard Rock Sportsbook. It is a prominent name that has been operating in the US market. The Hard Rock casino is operated by the Seminole Tribe and is by far the most recognized brand. So, once this Florida online sportsbook gets launched, bettors can start functioning.
Land-Based Sportsbooks In Casinos
In the tribal compact, the details about the retail sportsbooks were mentioned. They own six casinos, and when the online sports betting Florida legalization takes place, these casinos are likely to come up with on-site sportsbooks.
    Hard Rock Hotel & Casino, Hollywood

    Seminole Casino, Coconut Creek

    Hard Rock Hotel & Casino, Tampa

    Seminole Casino Hotel, Immokalee

    Seminole Classic Casino, Hollywood

    Seminole Casino Brighton, Okeechobee
Types Of Bets Available In Florida
The different types of wagers you can use after legalization happens are: 
Moneyline:

By signing up on the

best sportsbooks in Florida, you can place a wager on Moneyline. It is the easiest wager where players have to decide which team will win the event. Whoever does it correctly will take the top offers

home.

Teasers:

This wager is a combination of bets where the payout is given on the basis of how many of them you can win. The more you win, the higher rewards can be claimed.

Parlays:

It is similar to teaser

sports bets in Florida, but winning is possible if you can get all of them right. Otherwise, you fail to claim the rewards.
Florida Teams To Bet On
After the legalization of online sports betting takes place in Florida, you can bet on these teams. 
NBA:

Two teams like Orlando Magic and Miami Heat play in Florida and attain a tremendous interest in players. Once the

Florida sportsbooks

get launched, they can start wagering on the NBA.

NHL:

Tampa Bay Lightning and Florida Panthers are the two NHL teams that compete in the state. The Florida Panthers are the strongest team and the Tampa Bay Lightning are the Stanley Cup Champions.

MLB:

Two major teams like Tampa Bay Rays and Miami Marlins are operating in the state. They struggle to draw citizens' attention but the Grapefruit League functions as a Spring Training home, showing baseball's popularity.
Sports Events In Florida To Bet On
Check out the events so you are ready for betting, and once it gets sanctioned, start placing bets. 
NCAA:

There are three college football powerhouses in the Florida State Seminoles, Florida Gators, and Miami Hurricanes. If the state permits betting on college teams, gamblers will be quite happy with all these options around. 

NFL:

You can find

three football teams in Florida. They are T

he Miami Dolphins, Tampa Bay Buccaneers, and Jacksonville Jaguars

. The National Football League

generates a lot of interest in the US market every year.
College Sports
At this point, it would be difficult to say about wagering in college sports. Once Florida online gambling gets legalized, we can clearly state something about this topic.
Horse Betting In The State
Online horse betting is permitted in this state, and many operators like BetAmerica, TwinSpires, and TVG operate. Players can sign up on the sites to place bets on events.
DFS In This State
DFS is unregulated in the state, but FanDuel and DraftKings are still operating. Besides the sports betting deal, the legislators are targeting to run out DFs in the same session. Previous efforts have been wasted after the opposition did not allow the Daily Fantasy Sports legalization.  
Latest Sports Betting News In Florida
Apart from horse race betting legally, no other sportsbooks are licensed in this state. Many illegal offshore websites are operating, and they do not hold licenses. These offshore sites can never be counted to pay out winnings. Thus, the only way to bet on sports in Florida is through sports betting websites. Players have to wait for some more time to start wagering on sports events.
State Sports Betting Numbers
It is said that the state could be one of the largest sports betting industries in the US. It is expected to generate around $8 billion to $12 billion a year. The annual target is likely to reach $10 billion as per the PlayFL news report.
Future of Online Betting in Florida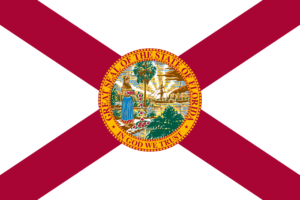 In the  coming years, we can expect to see Florida online sports betting apps as well. And when that happens, the current businesses who are dominating the brick and mortar sphere will be the one trying to monopolize the digital domain as well. Entry of international gambling companies will depend on the flexibility of the law. With casino tribes monopolizing the market, there is no certainty when Florida will legally get mobile sports betting apps. As of now, many people in the state are leveraging offshore betting platforms. While using the offshore betting site will not result in any legal actions against you, there are certain risk factors that you should not overlook. Considering that the sportsbook of these platforms is not of Florida and not subjected to the state's regulations, there are always risks of reliability and security.
2022 can be a good year for this state as citizens could see some Florida betting sites launched. The Sunshine State would allow players to take wagers by early 2022. With that, mobile wagering will be sanctioned, but the exact date of launch is difficult to say.
Want to play online casino games and bet on sports with your mobile legally and safely, but not sure if it's allowed in your state? We got what you need:
FAQ
Is Sports Betting Legal in Florida?
Sports betting is not legalized in Florida. But some bills have been introduced to get a favorable decision regarding the legalization.
Can I bet online on sports in FL?
You can use an offshore sportsbook available online to bet on various sports in Florida. Presently, this is the only way to bet on sports online in the country.
When will mobile betting be launched in FL?
While there is no certainty when the Sunshine State will legalize mobile betting, we can expect that to happen soon.
Should I be 21 years old to have the right to bet?
Yes, 21 is the legal age to take part in casino gambling. While some online poker rooms have an age limit of 18 years, the majority of casinos accept players only when they are 21 years old or above.
What companies will possibly offer mobile sports betting in FL?
The current dominating players will be the ones to offer mobile sports betting in Florida. You can expect to see mobile apps by Seminole, Miccosukee, etc.
Can I use the FanDuel sportsbook in Florida?
FanDuel will be legal in Florida, in the same way as other sportsbooks acquired their rights — by extending partnership with tribal casinos.
Is it Legal to Use offshore sites for online betting in Florida?
No, players are not legally allowed to use offshore sites for online betting in Florida.
How can I start placing bets in Florida?
By signing up on the Florida online sports betting sites, you can consider placing bets when they get launched.
Who can bet on sports in Florida?
Players who have attained 21 years of age can wager on sports events.
Who oversees sports betting in Florida?
The Seminole Tribe overseas sports betting in Florida.
Can I bet on sports with my smartphone in Florida?
After legalization, we can say if wagering on sports bets through smartphones is possible in this state.
How do I get started with sports betting in Florida?
To get started with sports betting in this state, you must complete the registration process first.
Are Daily Fantasy Sports betting allowed in Florida?
No, they are allowed in this state, but some sites are still operating.
Is eSports betting allowed in Florida?
No, eSports betting is not allowed in the state.
How much revenue does sports betting generate in Florida?
As per expectation, it is said that the state can generate revenues around $8 billion to $1 billion a year.
Are FanDuel and DraftKings legal in Florida?
They will acquire their rights in Florida, just as they did in other states.
How do I download a sportsbook app?
Depending on the device you are using, download the app from Google or Apple Play Store.
Do I have to be a Florida state resident to play?
No, you do not have to be Florida's state resident to play.
Do I have to be inside the Florida state to play?
Yes, you have to be inside the state borders to play.
Can I bet on sports legally in all states?
Yes, after legalization, you can bet on all sports legally.
Written by: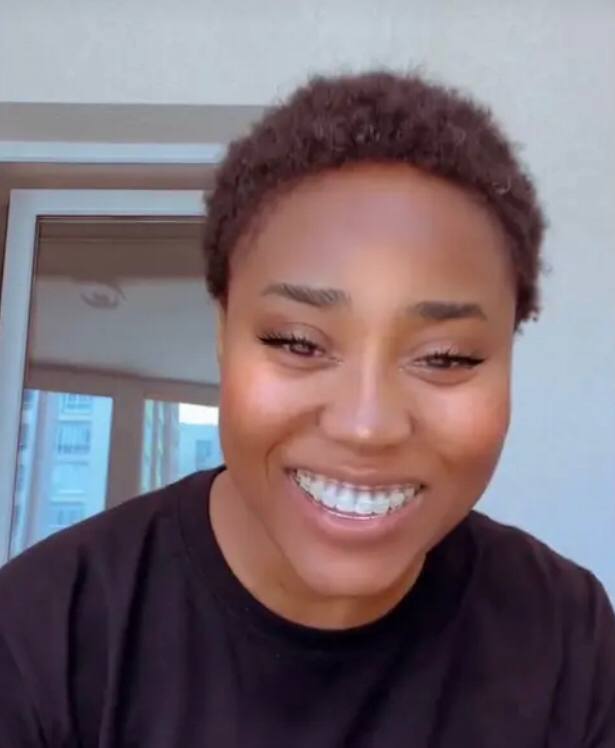 Author, Contributor at Gamblerzz.com. Jeannie is one of our top writers and gambling experts. Jeannie is an active poker player, and she knows a lot about all kinds of gambling games and sports betting.