Online Sports Betting In New Hampshire
In 2019, New Hampshire became the second New England state to legalize sports betting. Since then, thousands of people have registered, ready for the onslaught of NH sports betting online sites. But, with the increasing number of betting apps available today, it can sometimes be challenging to identify reliable and trustworthy ones. Nevertheless, if you're interested in online gambling, this review will teach you all you need to know online sports betting in New Hampshire and how to start wagering. Let's get to it.
Published: Aug 28, 2022
Updated: Oct 31, 2022
Best New Hampshire Betting Sites
Where and How to Bet on Sports in NH Online?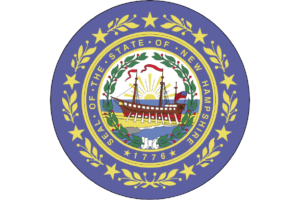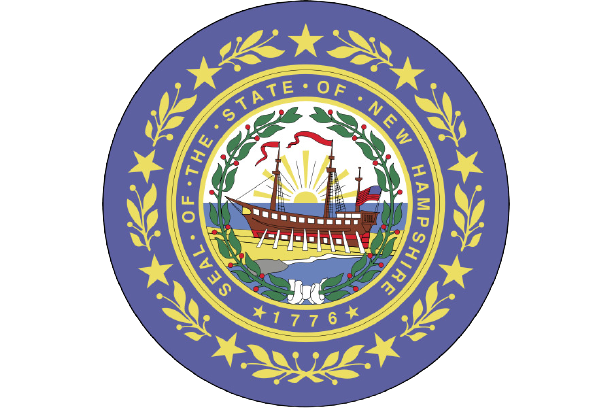 Sports betting is one of the most prevalent types of gambling. It offers certain benefits above all other alternatives, and this is why it's much preferred. Other examples of gambling that you can play for real money online include casino games, non-casino games, fixed odds betting, etc. The process of betting is easy and straightforward. The first step involves identifying a reliable sports betting site. The increasing number of scam sites makes it essential that you carefully make an informed choice. For New Hampshire sports wagering sites that you can trust, check out our reviews. After identifying your chosen betting site, the next step is to create an account. You can do this through the website or its app (for websites that offer that option) and make a deposit. Betting sites usually offer players a broad range of payment options. Select your preferred payment method and fill in all relevant details to initiate the transaction. After completing all the necessary registration processes, all that is left is for you to select the sports to bet on and start betting. The most popular games to bet on at most sports betting apps include Soccer, golf, basketball, hockey, baseball, boxing, and MMA. Wagering is fun and can yield high returns if you understand your way around it. But many beginners often make mistakes that cost them. Using the wrong betting site is one of the biggest mistakes you can make. This choice can ruin your gambling adventures, offering you low returns and increased losses. Another mistake common to beginners is placing too many bets. Betting requires patience to identify the precise kind of opportunity to bet on. Too many wagers lead to too many losses.
What Aspects Should Be Considered While Choosing an Online Betting Site?
While many people consider placing the correct bet the most critical factor to attain success in betting, even more, important is selecting a good sports betting site. Are you thinking of trying out online betting? Here are some critical factors you should consider.
Bank Payment Methods

Major sports bookmakers offer various bank payment methods for your deposits and withdrawals. These usually include money transfers, credit/debit cards, bank wire, e-wallets, cheques, etc. Your preferred mode of payment should be acceptable on your ideal sports betting site. Players from certain countries have certain payment restrictions, so you should confirm your condition before settling for your choice. Another reason to pay keen attention to the bank payment method offered is the withdrawal time. Most sites provide instant deposits but withdrawal time usually defers, depending on the mode of payment and the chosen site.
Security

Security is one of the most critical factors that a player must consider when choosing a sports bookmaker. An online betting company ought to guarantee the security of every customer's information on their platforms. They should offer secure payments and protection of users' personal information. Some betting sites secure their platforms using a secure socket layer (SSL) certificate to encrypt all transactions securely. You ought to ensure that whichever betting site you choose will be able to secure your information from getting into the hands of third parties.
Promotions and Bonuses

Top bookmakers usually compete amongst themselves to attract customers with the best of rewards, bonuses, promotions, and free bets. Almost every website offers new customers juicy welcome bonuses, while they reward regular customers with loyalty bonuses and other kinds of benefits. Sign-up with a sports betting site that will offer the most rewarding of offers. But you should also pay attention to the bonus requirements because some are outrageous.
Reputation and Legalization

Legalization should be the first concern of any intending player. Find out if any of the top regulatory bodies fully license the site. Licensing lends credibility that paints a site as trustworthy—especially with the increasing number of scam sites. The website's reputation can also give you hints to its reliability. Research about the site and find out more about its reputation online. You'll find a lot of useful information by reading user reviews. You can also find more information from third-party sources where other lovers of gambling gather.
Loyalty Programs

Most websites make loyalty programs available to reward you based on the regularity of your gambling activity. People who wager more on these sites tend to receive improved offers than others. And they may be in form of money-back offers, free bets, cash rewards, etc. You'll find all information regarding the offers of sports betting sites from review sites, and by carefully reading their terms and conditions.
Customer Support

Another factor to consider is the strength of their customer support. Top betting sites connect with their customers across various channels to enable them to lodge complaints, make inquiries, and give suggestions. Some sites will offer you live chat support, e-mail, or a phone number to call. Before you sign up, you should ensure they have good and responsive customer support, as this is key to having any issues resolved timely and efficiently. A responsive betting site cares about its customers and desires to offer a smooth experience.
Choice of Sports

Soccer is the most popular sports players wager on, and most sportsbooks usually place a lot of focus on it. Yet, there are many other sports that game players are interested in and would love to stake on. For example, if you're a lover of college basketball, imagine finding out after signing up and making a deposit, that your betting site doesn't wager on college sports. This is why you need to find out what games are offered by a sports betting site before creating your account.
Apps

The rapid rate of technological advancement has led to the rise of mobile sports betting, which in-turn brings so many advantages to players. With sports betting apps, you can place bets from anywhere—without a need to access a desktop or laptop. If you choose a website that offers a sports betting app, either an IOS or Android app, you'll find it easier to place bets and monitor your winnings. You will be able to log into your account with your smartphone or tablet even from the local bar. This App feature is critical, as it makes for a smoother gambling experience.
Best NH Online Sports Betting Apps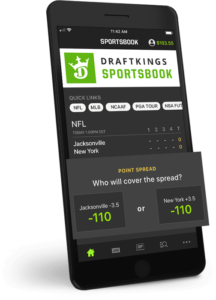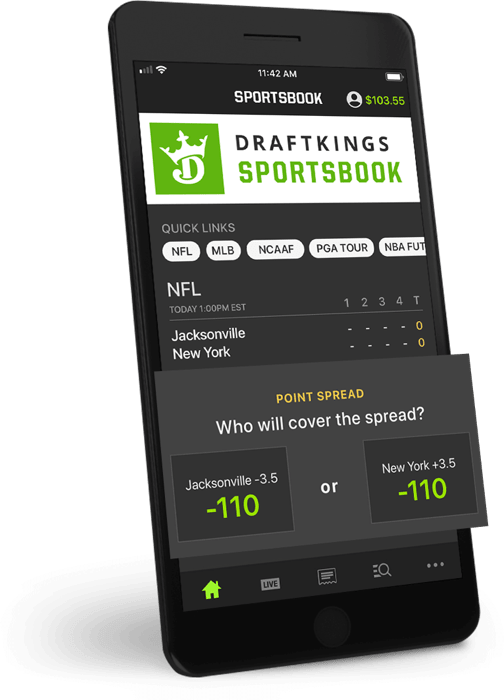 With NH online sports betting legalized, the DraftKings Sportsbook app stands out as the best way to remain closer and wager on your favorite sports. The app was launched in December 2019 as a response to the Lottering Commission granting the license to DraftKings to operate as the sole mobile and retail sports betting operator in the state of NH. DraftKings was selected after offering 51% of their NH sports betting revenue.
Now, players in New Hampshire can enjoy placing bets from their mobile devices on almost any sports around the world except high school sports, which is against NH sports betting rules. For new customers, DraftKings offers a $1000 risk-free bet and deposit bonus with a minimum deposit of $5.
Regular users can also get a $500 deposit match but with a 25x wagering requirement. All payment methods offered by the app are easy and secure. And DraftKings accepts several payment methods. You can download the app on Google Play or App Store for Android and iOS devices, and place your first bet immediately.
NH Horse Racing Betting
Horse race betting is popular in the United States and legal in NH for several years. By signing up on a licensed site, you can place bets and win exciting prizes at the horse races. When you wager at horse races, you enter into the wagering pool, and winning tickets share a prize pool, and it is known as pari-mutuel betting.
Online Horse Racing Betting In New Hampshire
Not many sites are present in the state through which you can place wagers, so you must always opt for licensed and regulated ones. They are:
Xpressbet
It is a US-facing legal and pari-mutuel betting site and is operated by the Stronach Group. It is the leading horse breeder and official partner of the Pegasus and Preakness Stakes. On registration, newbies get a $500 bonus with a $10 instant credit. The promo code is SportOfKings. Besides that, every Friday, you get Lone Star Park 1 Million Point Pick 5 Split. By betting on the player-friendly Lone Star Park Pick 5, you get 12% takeout.
AmWager
It is another site that started operating in 2009 and accepts bets from 500 tracks across the world. You get a welcome bonus of a 10% back up to $500 on the first deposit on signup.
Off-Track Betting Locations
In 2018, after the closure of Hinsdale OTB, one off-track betting facility was operating, and it is Seabrook Park. It is the only remaining OTB and gives off-track wagering on standardbreds, thoroughbreds, and greyhounds.
What Horse Betting Sites Will Be Launched in NH Soon?
After the enactment of DraftKings NH in 2019, a bill for legal NH Online Sportsbook was signed, which opens up New Hampshire to attract other top names in legal online sports betting. Some of the sites to be launched in NH soon include:
TVG
TVG is one of the most famous names in horse racing betting. They offer horse racing betting from over 150 tracks around the world but are licensed and regulated here in the United States. TVG offers new players a welcome bonus of a $200 risk-free bet and many other kinds of promotional offers for regular players including money-back specials, bonus bucks, and deposit bonuses.
Bet America
TwinSpires is an American betting site that allows people to wager on legal online poker, horse racing, sports, and casino games. They began in 2008 as a horse racing betting site but have now extended their reach to include other online wagering options.
Game players can rest sure of a fantastic betting experience across multiple devices. To give an experience unlike many other betting sites, TwinSpires offers a bonus of up to $500 for new sign-ups when they use the code "PLAY500" for their first deposit. The betting site also has responsive customer support you can reach through phone, live chat, and e-mail. Launching TwinSpires will ultimately be beneficial to the NH online gambling body.
TwinSpires
TwinSpires is a betting site for horse racing in the US. Players can access their platform and place bets through any device—desktop, laptop, or mobile. With TwinSpires, new users who wager $500 within 30 days of signing up will receive a $100 sign-up bonus in their accounts. What makes their offer outstanding is that they have no burdensome requirements players must fulfill, unlike most betting sites. They also offer quick, flexible, and secure payment options to give customers a fantastic experience.
Top Popular Sports to Bet on in NH
New Hampshire, today is one of the states of the US that offer live and legal sports betting. There are many sports that are popular among players in the state. And if you're looking to get involved in legal NH sports betting online, here are some you can place wagers on:
NH Daily Fantasy Sports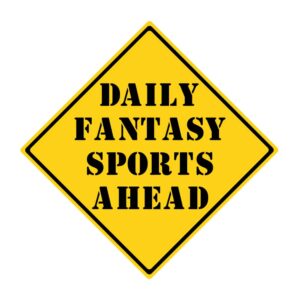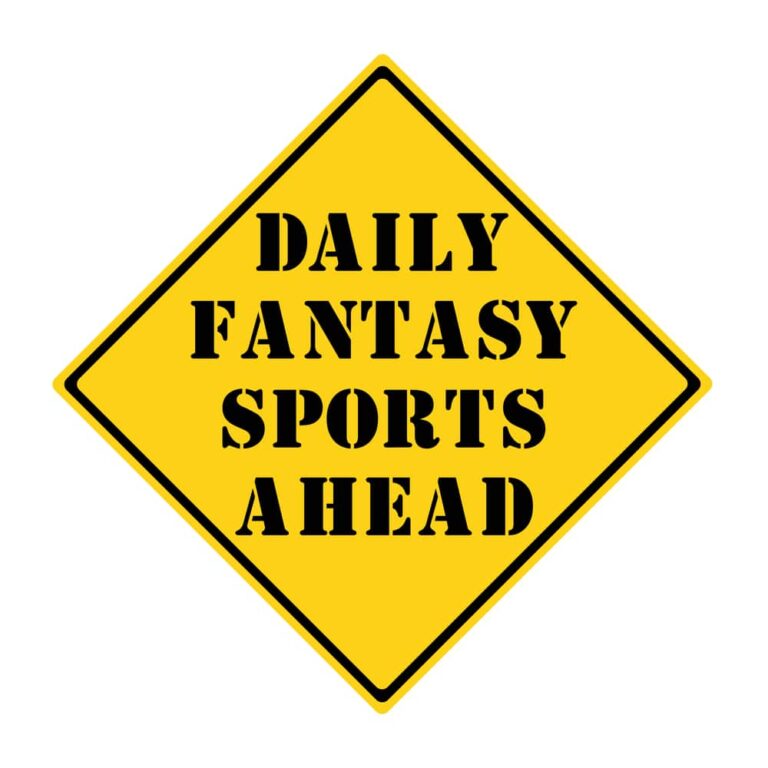 Daily Fantasy has operated in the state for about eight years without any clarity on the legality parameters. But in the summer of 2017, it finally made a move to clarify daily fantasy sports. The DFS legalization came with several demands which the operators needed to fulfill. The online sports betting NH sites also have to keep the player and the operational funds separately. 
The other demands will strengthen the protection of gamblers. If they fail to attain the demands, the license to operate in the state will get terminated. The citizens in the state can enjoy placing bets at the licensed daily fantasy sites.
New Hampshire Lottery
In 2017, the NH online lottery was authorized, and in the same year, the first online game was launched. If players want, they can download the app of NHLottery.com and start playing instant games. Tickets can also be bought online, and players have to be at least 18 years and be in the state to start playing. Presently, a small section of games is available, but soon you will get to explore all the new games.
It has a solid interface with games like Mega Millions and Powerball featuring jackpots as high as $250,000. Over 22 instant win scratch games are present with Pick 3, Lucky for Life, Pick, 4, Gimme 5, etc.
New Hampshire Casinos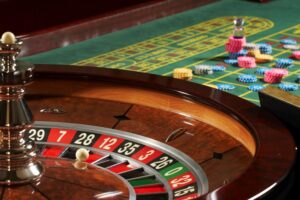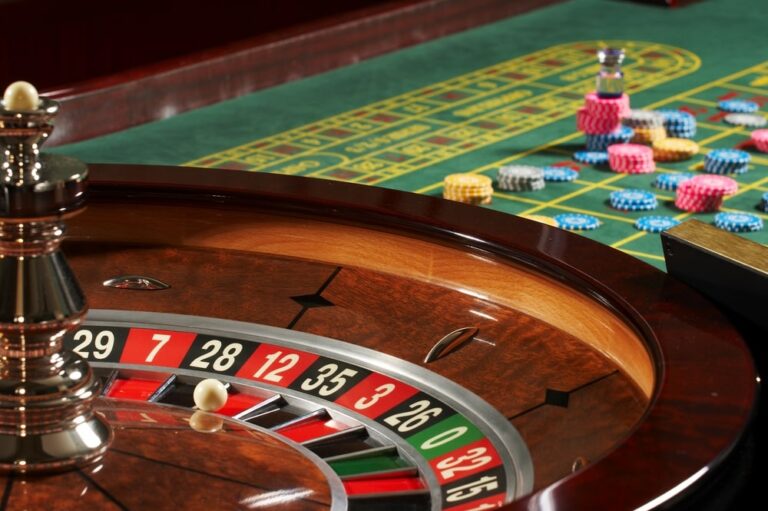 NH is not considered as the most gambling-friendly state, and online casinos and poker are not regulated. Mobile casinos are also unregulated, and the state laws do not permit online casino games and commercial casinos. Players who are interested in playing can do so at sweepstakes sites and social casinos. You can play the game for free virtual coins on these sites, and no real money is involved. To start playing with real money, you have to wait for some more time.
However, some sites are operating illegally in the country, and participating there can land you in trouble. The issue of internet gambling has not been addressed yet, but soon you may play at the top gambling sites.
Online Gambling In New Hampshire
The Granite State is now giving priority to sports betting and not online gambling sites. In the coming time, the online gambling legislature can be introduced. Recently, Rhode Island and Massachusetts have added full-service casinos, so you can soon expect this in the state. Local authorities have tried several times to permit land-based but failed to do so. However, it permits some charitable entities where casino games can be explored.
As per Section 647, it is illegal to engage in gambling till the state endorses it. Breaking the law will lead to facing jail time for gamblers and when the income exceeds $5000 over 30 days.
If land-based casinos get approved in the state, they will offer online casino games, provided it is permitted. But for that, you have to wait and see what happens in the future. As of now, you can play free at sweepstakes and social casinos.
NH State Gambling Law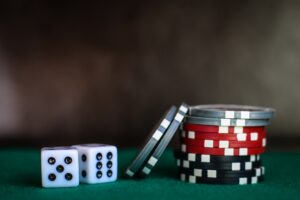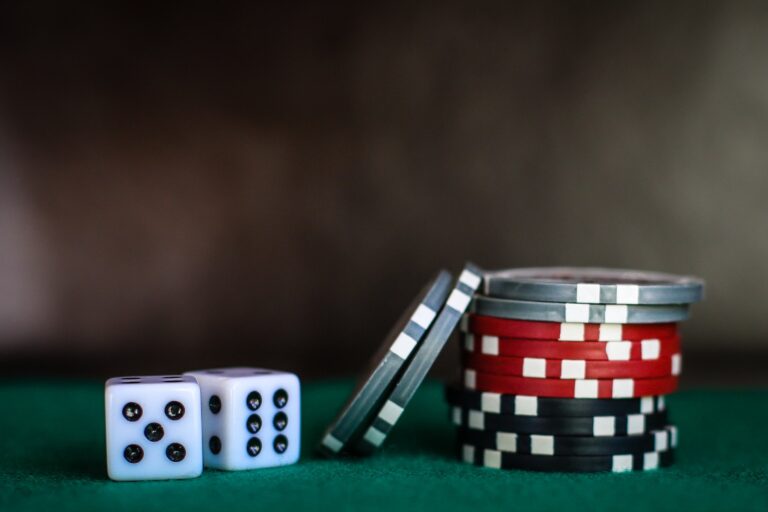 The state allows horse racing, dog racing, and on-track pari-mutuel wagering. Even though it is illegal in the state, it allows gambling machines and cruise ships to enter for a maximum period of 48 hours at once. But still, they are in the grey zone and have not taken any action on internet gaming. Under state law, it is illegal to get engaged in any form of gambling. Even though some room for interpretation is there, nothing is specified as of now. On the federal level, it has never banned iGaming. Also, some offshore casinos have found a legal way, and it also includes unregulated cryptocurrency. The federal government has also left the decision on the state to handle online gaming.
Sixteen Cities Approve Sports Betting
Under the NH law, the sixteen cities that approve New Hampshire sportsbooks are Claremont, Berlin, Franklin, Hampton, Hudson, Newmarket, Laconia, Hinsdale, Pelham, Seabrook, Rollinsford, Salem, Manchester, Derry, Somersworth, and Derby.
New Hampshire Sports Betting Revenue

For the small states, the sports betting revenue is strong. In 2019, the total handle was $360,726, and in 2020, it was $292,594,088. In February 2021, the NH lottery reported $50,995,349 in bets, and it is the third straight month the state has handled more than $100 million in sports wagers. In March 2021, the revenue exceeded $50 million for the fourth straight month, and in April, it was $46,700,713. 
In NH online betting, it has surpassed $500 million in sports wagers. In May 2021, it reported $42,367,381 in sports betting, and the number will increase in the coming times.
New Hampshire's Sports Wagering: What Games Can I Bet On?
As online betting has not been legalized in the state, it will be difficult to say about the games. Once legalization takes place, you can visit the top gambling site to explore the games.  
Understanding Odds

The amount of money you will get in every race is determined by odds and expressed in negatives or positives. Suppose you saw 5:1, it means you will get $5 for each $1 you bet. If it is 1:5, you get $1 in return after you bet for $5. The odds-on is available when a strong favorite is there in a race. Odds for show and place selections are comparatively smaller. You must follow the statistics to determine who has more chances to win.
What Bet Types Are There?
Different bet types are available, which you can explore by signing up at the New Hampshire online sports betting. Every bet has a different meaning, and you must learn each terminology, so placing wagers won't be difficult
Moneyline:

It is the simplest wager as you have to choose which team will win, and if you are correct, you can claim the winning amount.

Point Spread:

It is a bet made on the difference between the losing and winning sides of the sports event.

Over-Under/Totals:

The total expected score by both teams is specified by the site, and you have to decide whether the actual score will be less or more.

Parlays:

It combines several straight bets on a single ticket and pools straight-up bets with totals and spreads.

Round Robins:

They are multi-team wagers from three to ten teams, and the risk is the same as that of parlays.

Futures:

It is a bet whose result will be declared in the future but placed a long time ago.

In-Game Betting:

It is a bet that you place during a commercial break or a timeout.
What Is Cashing Out A Bet Early?
It is a feature allowing bettors to settle the wager and accept the payout earlier before the potential win. Many New Hampshire sports betting sites offer this option irrespective of you losing or winning. After the game starts and you feel the team is not playing per expectations, you can opt for cash out. It is a way you can get a portion of your money instead of losing it all.
What Companies Will Be Offering NH Sports Betting?

Not all companies offer NH sports gambling, and for mobile sports betting, the new law limits licenses to five, and only ten sports betting locations will be there. Presently, DraftKings is operating in the state, and 13 operators have already submitted the bids, and all of them are waiting for a deal. The system is clear, and bidders have to wait to qualify for the scores. The initial bidders are Churchill Downs or TwinSpires, William Hill, Roar, FanDuel, Boston Billiards, and many others.
Are There New Sports Betting Taxes?
After introducing the tax rate of 51%, the revenue started flowing back to the state. DraftKings agreed to pay a 41% tax in exchange for some exclusive rights. The deal specifies that if the states provide licenses to at least one or two online sports betting sites, the rate will drop by 21%. If it opens the fourth and fifth operator, it will be lowered to 16%. By the end of February 2021, the state had collected around $13 million in tax revenue.
Personal Information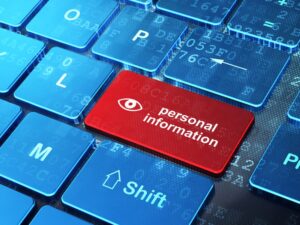 The sign-up process with any betting site usually requires you to supply some of your private information. A typical registration process will request your real name, telephone number, home address, and even your financial information (credit or debit card and other payment information) to process payment. This request is usually a cause for concern for many players. But, sports betting regulations clearly express that such information is required to verify the identity of game players. For example, the request for Social Security Number on online sports betting sites is a way to identify a player, while also tracking fraudulent players. Nevertheless, user privacy is one of the essential reasons you should carefully choose a reputable online betting website. A website particular about protecting user information takes necessary precautionary measures to secure user information.
NH sports betting regulations enforce poker sites to abide by secrecy to protect players.
Registration Steps
Step 1

Step 2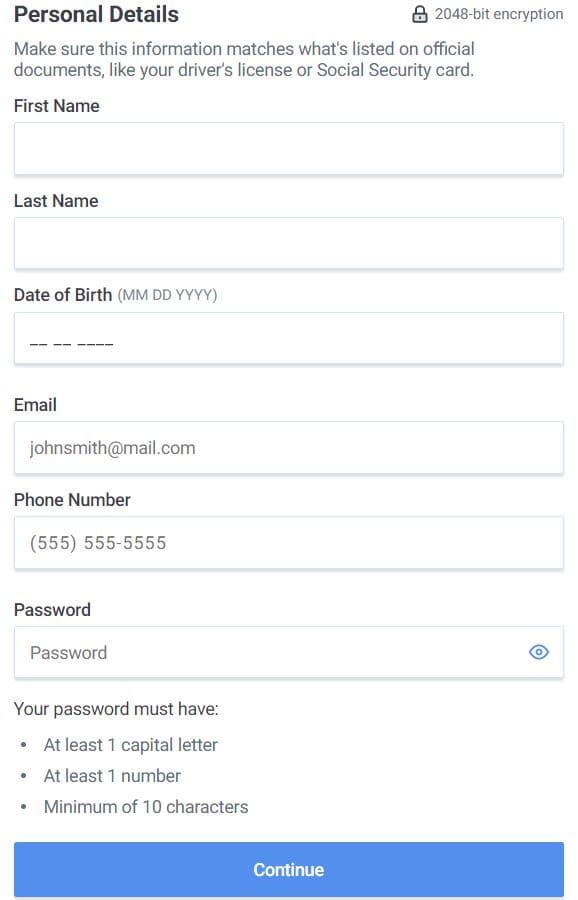 Step 3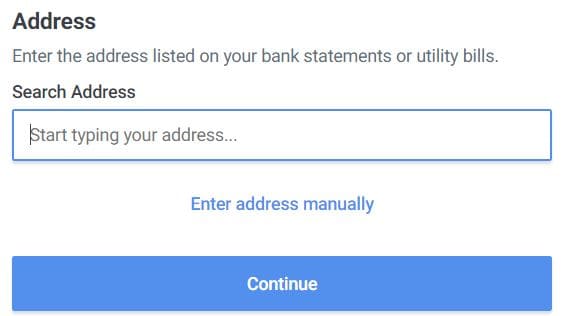 Step 4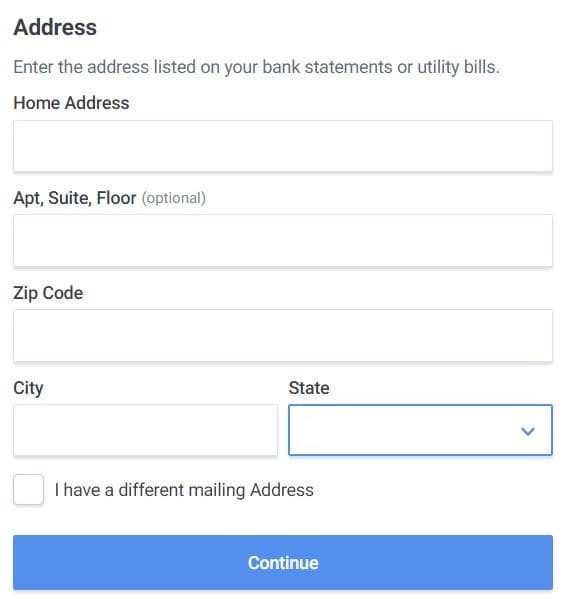 Step 5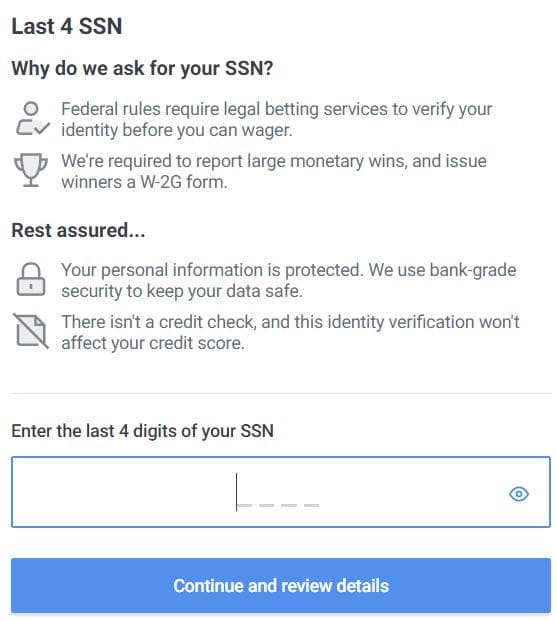 License: New Hampshire Online Sports Betting
There's a need for any sportsbook to obtain an operator license to be able to function legally. This license is an authorization from top licensing organizations to carry out wagering activities within that space. In 2019, Gov. Chris Sununu of New Hampshire legalized and regulated sports betting in NH by signing H 480 into law. Under this new law, the sports betting industry will be regulated by a Division of Sports Wagering, which will be formed within the NH Lottery Commission. Other notable highlights of the new law are the following:
18 is the legal betting age.
Remote registration is approved.
In-play betting is only available online
In-state collegiate betting is not authorized.
What Types of Sports Bets Does NH Offer?
There are various types of sports bets permitted on online sportsbooks in New Hampshire. With this level of wagering flexibility, residents can enjoy higher risk and higher reward benefits. To wager on sports in NH, some of the sports bets types you can try out are parlay bets, spread bets, futures bets, round robin bets, totals, money lines, and in-game betting.
Latest News on NH Online Betting
The Impact of Coronavirus on The Development of The Sports Betting Industry In NH
When the DraftKings app was launched in December 2019, Governor Chris Sununu staked $82 on the New England Patriots to win the Super Bowl, marking the beginning of online gambling in New Hampshire. This was a positive event and a huge turnaround for the sports betting industry in the state and across the U.S. The new year began with a flier and monthly returns began to exceed the previous years.
Then, COVID-19 happened. Every momentum that was gradually being built was slowed down and plans had to be paused. Across the entire state, sports betting has almost tumbled to a halt because of the few games available to wager on. Though, post-Covid-19 will offer resurrection to the low numbers. Currently, the pandemic has stunted the development of the sports betting industry in New Hampshire.
US Presidential Election and The Development of Legal online sports betting in New Hampshire
In 2018, gamblers across the United States were excited because of the Supreme Court's ruling allowing sports betting to be legalized in all states. Since then, many states have complied and legalized sports betting, and New Hampshire is one of them. As the race for the US presidential election heats up, the sports betting industry have their hopes set on a constitutional amendment enforcing all states to legalize sports betting. With more states in on legal sports betting, states like New Hampshire will enjoy a much-increased sporting bet revenue. This will be due to the increase in sportsbooks within the state. More sportsbooks imply an increase in revenue, which will benefit the development of the legal sports betting market.
The Impact of the Biden-Harris Administration on NH Gambling
The Supreme Court ruling that struck down an effort made by the Trump administration to curtail legal sports betting in the US was welcome news for all gamblers in NH. The Trump administration was not supportive of legalized gambling at all, despite the erstwhile President himself being the owner of a casino. The new Biden-Harris administration has been publicly in support of online gambling, which means that there will be no more federal crackdowns on lawful gambling operators. All legal gambling and sports betting in the state of New Hampshire will continue to thrive.
This information is key to the greatest New Hampshire gambling experience ever. With our reviews you will get everything you need to bet on sports online safely and play casino games without any troubles in the following states:
Sources:
https://www.nh.gov/index.htm
https://www.governor.nh.gov/
https://www.nhlottery.com/
https://www.racing.nh.gov/
Written by: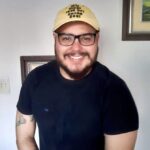 Andy is a skilled recreational gambler for more than 11 years. His primary focus is on the regulated US online casino and poker markets. Editor-In-Chief at Gamblerzz.com.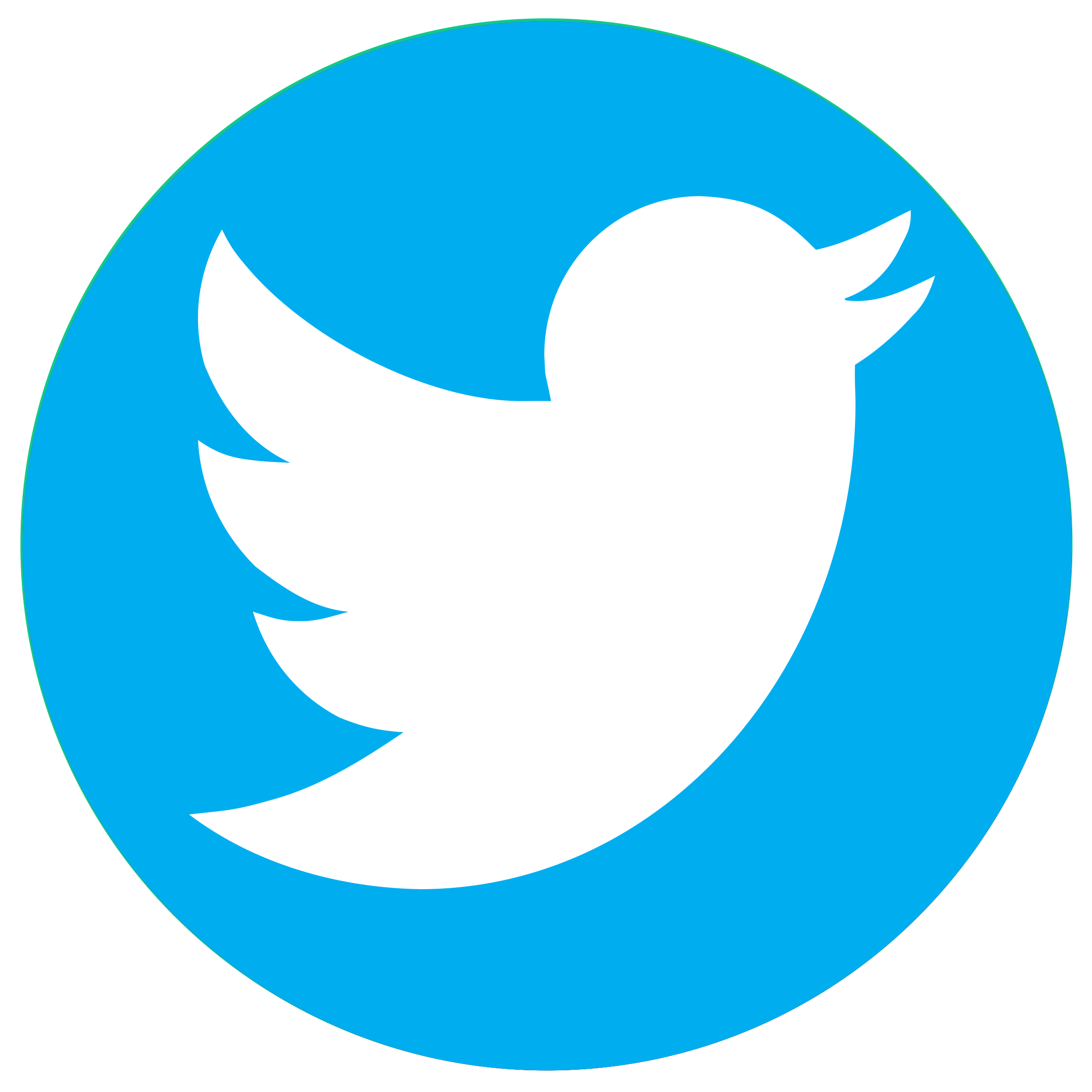 FAQ
Is sports betting legal in New Hampshire?
Yes, sports betting became legal in July 2019 when Chris Sununu, the governor, signed the bill into law.
Who can bet on sports in New Hampshire?
18 is the legal age for placing bets in NH. Anyone who is 18 or older can place legal bets on sports. 
Can I play online casino games in NH?
At the moment, laws of New Hampshire do not allow online casino games or commercial casinos.
Is horse racing legal in NH?
New Hampshire allows horse racing. But NH doesn't have a live racing industry because of the closure of several tracks across the years, leaving racing facilities weaker and struggling to stay afloat.
Is DraftKings available on Android?
Yes, the DraftKings NH app is available on Android to offer you the best gaming experience, even on your smartphone.
What companies will enter the online sports betting market in NH soon?
In NH, sports companies like TVG and TwinSpires will soon join DraftKings Sportsbook in the online sports betting market.  
Can I wager real money on sports in New Hampshire?
Yes, you can wager on real money sports through licensed sites.
Can you specify the legal betting age in New Hampshire?
The legal age to be maintained is 18 years by all.
Are there mobile sports betting applications in New Hampshire?
Yes, the NH sports betting apps are available in NH.
Name the best place to wager on sports in New Hampshire?
The best place to wager is DraftKings, and you must register to start playing.
Is it possible to wager real money on sports in New Hampshire?
Yes, you can wager on real money sports through licensed sites.
How do I deposit at a New Hampshire sports betting site?
By proceeding to the banking section and choosing one of the payment options, you can make deposits.
How do I withdraw my winnings?
Using credit cards, e-wallets, or other banking choices, you can withdraw your winnings.
Are new sports betting customer promotions available on the sites?
Yes, newbies get promotions on signing up at the top casino or gambling sites, which they can use to place bets.
Is Bovada legal in New Hampshire?
No, it is an unregulated sportsbook in NH, so it is better not to play here.
Should I use a local bookie in New Hampshire to bet on sports?
You can place wagers by signing up on the online sports betting in New Hampshire.