Overview of Oregon Online Sports Betting
Published: Mar 3, 2023
Updated: Mar 6, 2023
Oregon online sports betting is currently a developing industry in the state. Despite many issues, legal sports wagering is available statewide online at top Oregon betting sites.
Best Oregon Betting Sites & Apps
History of Oregon Sports Betting: How Did It Start?
Since August 2019, online sports gambling is available in the state of Beaver. The state has a long history of local sports betting. Oregon's Sports Action began in 1989 and is a lottery game that allows players to bet on the outcomes of different NFL games. As any gambling activities were prohibited in most states by the 1992 PASPA act, legal wagering in Oregon continued through Sports Action until 2007.
As of today, Oregon online sportsbooks are legal again. After 2018, when the ban on wagering was lifted in the United States, Oregon was one of the states that immediately renewed wagering on sports. Granted, there is only one website and mobile app available for wagering in Oregon. Besides, there are several other restrictions for bettors in the Beaver state. Read this article to find out all the details about Oregon online sports betting.


A Detailed Guide to Oregon Online Betting
Online wagering in Beaver state is available to all state residents over 21 years old. Additionally, you can bet on sports if you are only visiting the state, as long as you are of legal age. As you know, sports betting was legalized in this state back in August 2019, following which the first sportsbook was launched in September 2019. It was at a tribal gaming facility, Chinook Winds. After that, in 2019, the official app of the Oregon Lottery, Scoreboard was introduced. It is the single-brand operating online through which players can place wagers.  
 The European firm, SBTech, is offering Scoreboard app after The Oregon Lottery contacted them. It is available on the official website of the Oregon Lottery, and from there you can download it to gamble. Besides that, if you want to play in person, visit a tribal casino like Chinook Winds to place wagers. Legal betting is available on the Oregon Lottery website and its official app, Scoreboard. To start wagering online, you will need to set up an account with a simple email registration process:

Step 1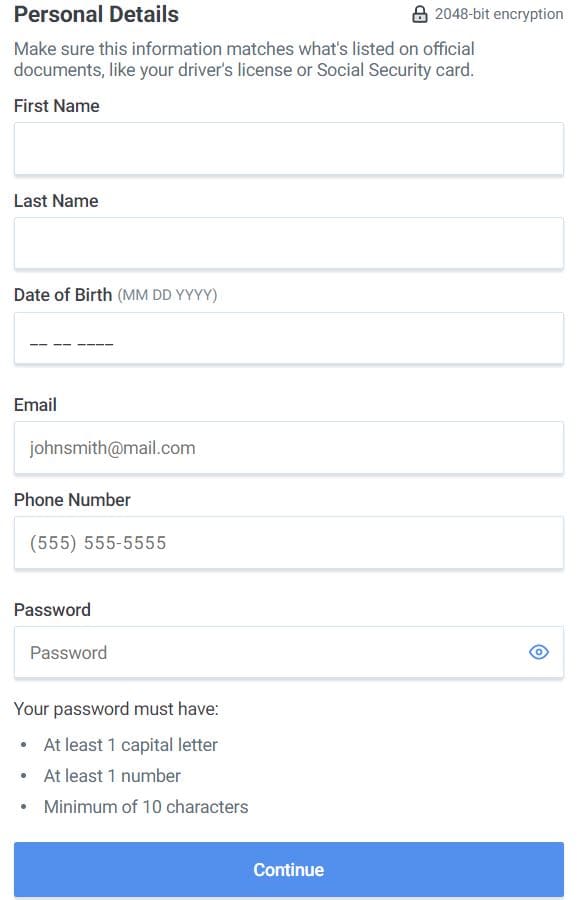 Step 2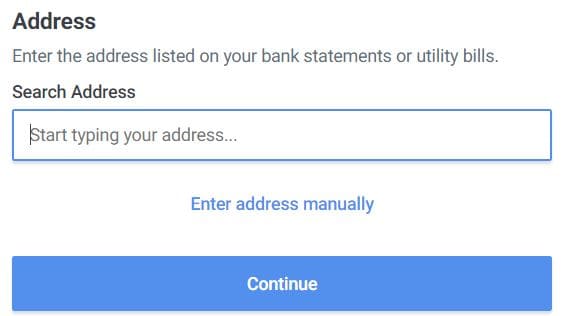 Step 3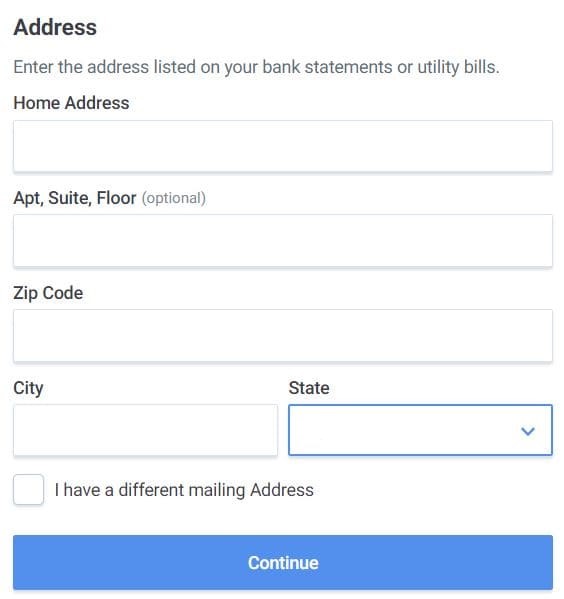 Step 4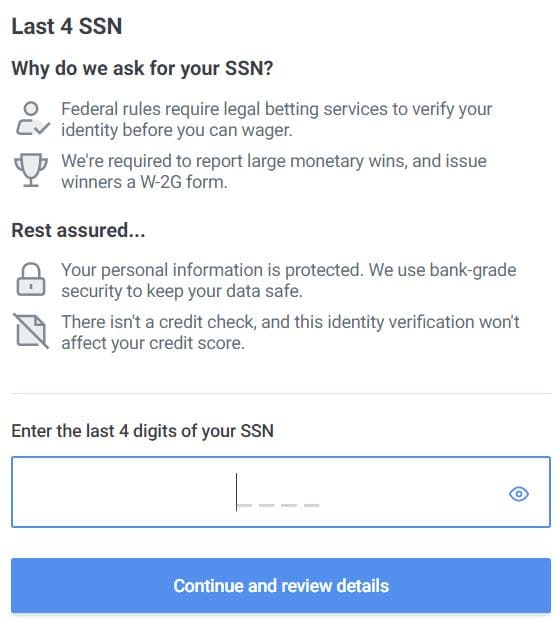 Online sportsbooks will ask you for basic information like your full name, date of birth, and address. To verify your identity, you may need to provide scans of your passport, driving license, or any other legal documents that confirm your ID. After you've registered, you need to make a first deposit to start wagering.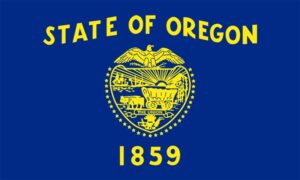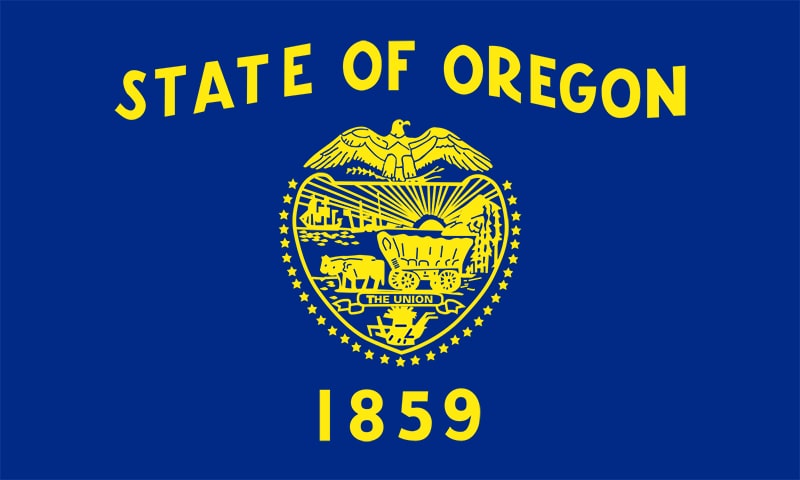 You can deposit your account through online banking or credit cards including Visa and Mastercard. These are the most convenient banking options. To transfer funds, you can only use online banking or a Play+ account. You can start wagering on sporting events as soon as you deposit funds on your Scoreboard account. You can wager both on your computer and your phone. Start looking at the currently available bets and choose ones that you would like to try and participate in. If you're new to Oregon online gambling, make sure to avoid making mistakes.
Do not place many wagers immediately. Instead, analyze the value of bets and focus on one category at a time. You can start small and build your betting experience toward more challenging wagers.
Things to Consider Choosing O

regon Online Sportsbooks
As of now, Oregonians only have one online sportsbook to place wagers, the Oregon Lottery. The website offers an official app to play the lottery and the Scoreboard app specifically for sports wagering. However, more betting platforms are expected to launch services in Oregon in the future.
Such apps as Betway and Unibet will most likely be available to bettors in the Beaver state in 2021.
Banking Methods
Methods to deposit and withdraw funds are important to bettors. Bank transfers and credit card payments are the most convenient options. However, currently, options of funds transfers are limited to Play+.
Security
Oregon Lottery website and app are totally safe to use. As the only licensed and regulated online sportsbook in the state, Oregon Lottery is the safest online gambling platform for Oregonians to-date. Its sports betting app, Scoreboard, is low-risk as well.
Promotions and Bonuses
The Scoreboard app offers a welcome free bet bonus and a risk-free bet bonus. No other promotions and bonuses are available at the moment. However, there is a special feature, Bet Back, that allows you to settle a bet early and cash out before the final result. In terms of promotions, Scoreboard regularly offers football and basketball specials.
Oregon Betting Sites

Reputation and Legalization
Only casinos on tribal lands can get a license for retail sports betting services in the state. Oregon Lottery supervises and regulates all gambling activities and is the only licensed online sports betting site available in the state. Oregon Lottery and Scoreboard are now the only legal and reputable options.
Loyalty Programs
As Oregon online sports betting develops, bettors can expect more US gambling websites and apps to enter the scene. Loyalty programs may be an important aspect then as you choose a provider. Many online sportsbooks offer points, prizes, free bets, or cash back bonuses for existing users. As Oregon Lottery gets more competition in the form of new betting platforms in the state, you can expect plenty of special offers to choose from.
Customer Support
Oregon Lottery and Scoreboard offer 24/7 customer support to all Oregonian bettors. Quality customer support is going to be an important factor to consider when sports wagering becomes more prominent in the state. Currently, you can reach the Oregonian sportsbook at [email protected] or through the contact forms on the Oregon Lottery website and in Scoreboard app.
Choice of Sports Games on B

etting Sites
Today, most sports are available for Oregonians to wager on. However, as the laws are updated, bettors in the Beaver state may expect more wagering options to appear, including international and local college sporting events.
Oregon Betting Apps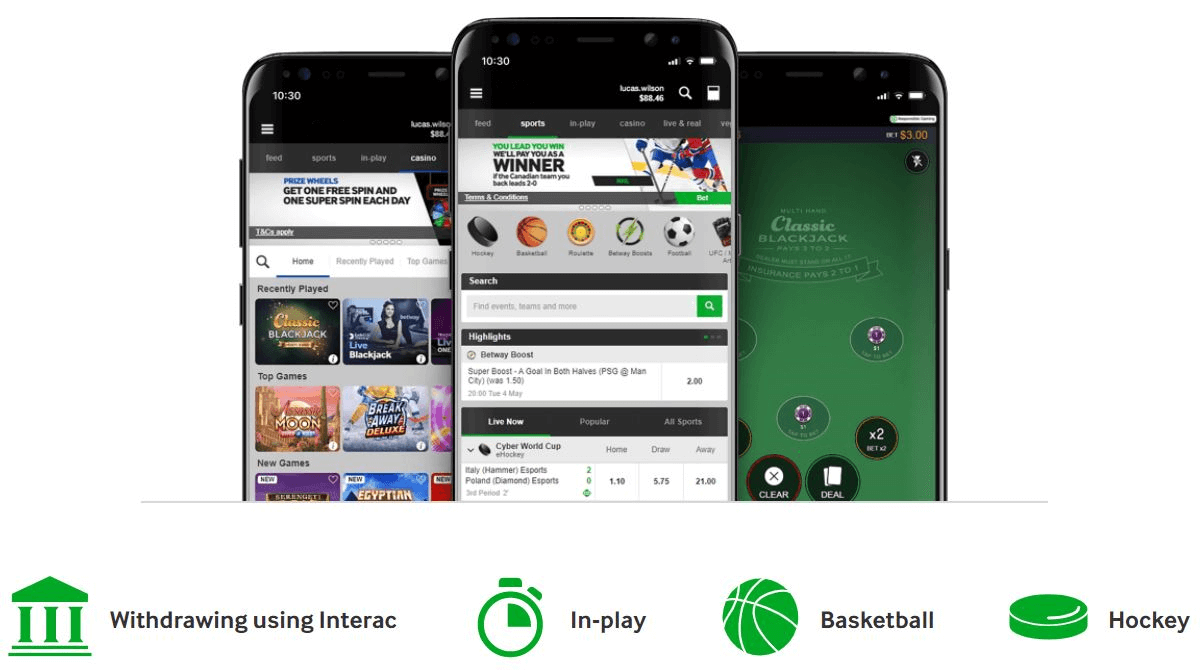 Currently, there is only one website and one app available to place wagers in Oregon. More apps are expected to launch their operations in the state in the nearest future. Oregonians can use their computers, as well as Android and iOS devices to bet online. For mobile sports betting, you need a compatible device. Android users can download the Scoreboard app from the Oregon Lottery website.
Software
SBTech is currently the only software provider that offers sports betting software in Oregon. Oregon Lottery has an exclusive contract with the company, giving it a complete monopoly in the state. SBTech is definitely one of the leading software providers for online games and wagering, even though a partnership with the company has not been profitable for Oregon so far.
Best Oregon Online Sports Betting Sites
Betway Sportsbook
Betway is currently expected to launch legal sports gambling services in the United States. The app is a global provider of legal gambling. Based on the services offered to UK bettors, players in the US can get a welcome bonus up to $1000 and a first-deposit match of up to $30 in free bets.
Oregon Lottery
Oregon Lottery is the only licensed and regulated provider of online sports gambling in the Beaver state. Its sports betting app, Scoreboard, is the only mobile app today that offers legal mobile sports betting to Oregonians. Having no competition in the state, Scoreboard does not offer any bonuses at this time. However, this might change as the betting market expands in the Beaver state in the future.
Unibet Sportsbook
Unibet is another Oregon sports betting site that is currently available in the UK and several countries of Europe. It is expected to expand its operations to the US market soon. US bettors can expect a welcome bonus of up to $40 risk-free bet, as well as a $10 bonus in Unibet's online casino.
Sportsbooks Coming Up In Oregon
After the Oregon Lottery accepts the switch, DraftKing Sportsbook will choose the Oregon online sportsbook app. Unanimously, the Oregon Lottery Commission has approved the switch of the DraftKings app from Scoreboard. At the end of February 2021, Director Barry Pack mentioned this potential switch. After this incident, DraftKings agreed to drop the Daily Fantasy Sports site in this state.
Land-Based Sportsbooks In Casinos
Tribes are the ones allowed to offer sports betting in this state. Presently, Chinook Winds is providing sports betting opportunities where players can bet in person. The other tribal casinos which can offer sports betting in the future are:
| | | |
| --- | --- | --- |
| Name Of The Casino | Tribe | City |
| Indian Head Casino | Confederated Tribes of Warm Springs | Warm Springs |
| The Mill Casino & Hotel | Coquille Indian Tribe | North Bend |
| Kla-Mo-Ya Casino | Kalmath Tribes | Chiloquin |
| Seven Feathers Hotel & Casino Resort | Cow Creek Band of Umpqua Tribe of Indians | Canyonville |
| Spirit Mountain Casino | Confederated Tribes of the Grand Ronde Community of Oregon | Grand Ronde |
| Wildhorse Resort & Casino | Confederated Tribes of the Umatilla Indian Reservation | Pendleton |
| Three Rivers Casino – Coos Bay | Confederated Tribes of Coos, Lower Umpqua and Siuslaw Indians (Class II) | Coos Bay |
Live Betting Options In Oregon
Players wishing to place bets on live events can do so through the Oregon sportsbook app. However, as per reports, quite soon, we will have some other Oregon betting sites. In live betting, you can place bets in real-time and get the results quickly after the match is over.
Types Of Bets To Place On Sports Events
Now that you know that betting is possible through an Oregon sports betting app, check out the different types of wagers.
Moneyline:

In almost all apps and physical locations, this wager is present. It is a bet where you have to predict the winner of the match. Predicting the winner is not easy as you must have information on all teams.

Prop Bets:

This type of wager is a little different and filled with fun. The result of the bet does not affect the outcome of the game. Some examples of prop bets are '

which player will make the first goa'l, 'the score in the first half', etc.

Totals:

It is another type of bet where the operator will specify a number, and it is the combined score of both teams. The bet says you have to decide if the exact score at the end of the match will be above or below. A higher score means you have to choose Over or else the other option is Under.

Futures Bet:

You can place a bet now, but the results will be declared after a long time. For example: Who will take the Super Bowl trophy home? These wagers are available on the site just after the present season has completed and will be active for a long time. But the payout will be more for gamblers who place the bets early. 
Betting For Real Money: Sports to Wager on in Oregon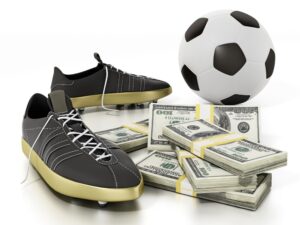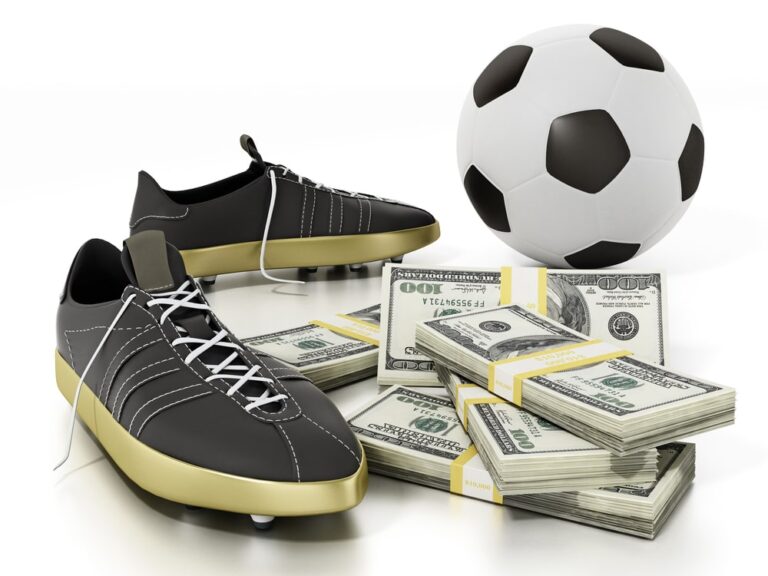 In Oregon, you can place wagers on most sports available in other states as well. You can place bets through the physical Oregon sportsbook or online application, here are the sports events to look for.
National Football League:

The NFL will start on the 9th of September 2021, and the Pro Bowl will happen on the 6th of February 2022. The Super Bowl will occur on the 13th of February 2022 at SoFi Stadium, Inglewood, California, and Pro Bowl at Allegiant Stadium, Paradise, Nevada. During this entire event, bettors can place wagers through the

mobile app.
National Basketball Association:

The 2021-2022 NBA season is the 82-game regular season starting from mid-October. It will be the 76th season, and on the 20th of February 2022, the NBA All-Star Game will take place at Rocket Mortgage FieldHouse. Thirty teams participate in it, which indicates players will get several opportunities to place

bets on sports in Oregon.
National Hockey League:

The NHL comprises 32 teams and 82 games, and the event will start on the 12th of October 2021. It will continue till June 2022, and there is an addition in the team, the Seattle Kraken. On the 4th of December 2018, the National Hockey League granted expansion to Seattle.
Horse racing is also fully legal in Oregon. To bet on horse racing, you need to choose one of the horse racing betting sites available in the state. Wagering on horse racing is not available in Oregon Lottery and Scoreboard. In Oregon, you cannot bet on collegiate sports. Whether local or international, college sporting events are off-limits to bettors in the state. Apart from that, wagering on virtual games and online poker sites have not been legalized in the state as of today.
DFS In This State
No Daily Fantasy Sports laws are there with respect to legalization in this state. But it does not mean that placing bets on the state comes to an end. Many of the states in the US have legalized DFS games since the crackdown. 
In 2017, a bill was passed to legalize DFS, but it failed to make efforts. The attorney general's office in this state has never given an opinion regarding the legalization. However, DraftKings has stopped operating as a DFS site in Oregon. FanDuel is still operating and it accepts players who plan to place their bets.
Protecting Your Information with Oregon Lottery
Apart from basic personal details such as full name, address, date of birth, and email, Oregonians must provide a legal document that proves their identity. This is required by law for age verification processes. The company has to make sure you have reached the legal age to participate in online sports gambling.
Additionally, both Oregon Lottery and Scoreboard will use geo-location software to determine whether you are in the state.
It is up to Oregon Lottery to decide whether you need to provide any additional legal documents to start playing. However, as the only legal sportsbook run by the government, Oregon Lottery is definitely safe when it comes to the privacy of your information. Provided that you only share your information to Oregon Lottery, on the website or in-person, the company will not share it with any third party.
Who Controls and Regulates Oregon Online Sports Betting Sites?
Currently, only Oregon Lottery has the license to provide online sportsbook services in Oregon. The organization also controls and regulates all legal sports betting activities in the state. You can wager online legally through the Oregon Lottery website or its app equivalent Scoreboard. Alternatively, Oregonians can wager on sports at the Chinook Winds casino. In the coming months, a number of tribal casinos can potentially get a sportsbook license and partner with online betting operators.
Current Issues of Oregon Bettors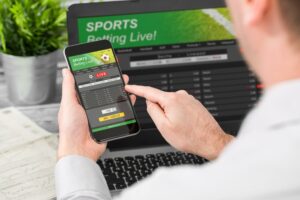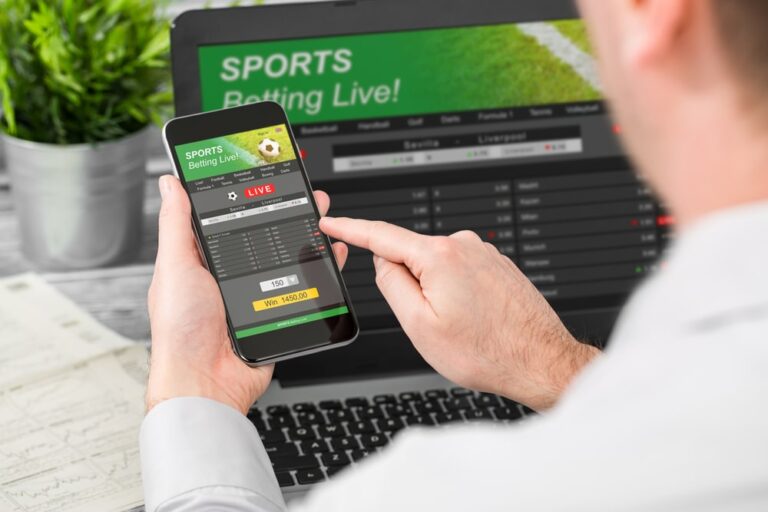 After PASPA was ruled unconstitutional, no additional laws were needed for the Beaver state to resume sports betting activities. If you are of legal age and based in Oregon, you will not face any difficulties registering a betting account. Moreover, there are no restrictions on access to offshore casinos in Oregon, provided that the casino is licensed and regulated by law. As of now, there is an absolute online and mobile monopoly of Oregon Lottery over online sports betting in the state.
Additionally, only one tribal casino holds a sportsbook license. Finally, with SBTech as the only betting operator, the state cannot establish a competitive betting market. There are limited options for legalized real money betting sites in Oregon. In-land and offshore gambling are both available to Oregonians. However, you cannot play online poker games and use online casinos according to Oregon sports betting regulations.
Oregon Sports Betting Numbers
As per the reports, the total revenue collection in June was $2.842M, and for May, it is $2.350M. However, when the best sportsbooks in Oregon get launched, the revenue collection will increase automatically.
Latest Updates on Oregon Online Sports Betting Market
Since the launch of legal sports gambling, the betting market has not produced much revenue. Because of Oregon Lottery's crippling contract with SBTech, the betting industry in the state has been losing money instead. 2020 coronavirus pandemic brought most sporting events worldwide and locally to a standstill. This situation has only made Oregon's losses from sports gambling worse. In May 2020, Oregon sports betting revenue dropped by 90%.
At the same time, the state is trying to adapt to circumstances. Virtual sports including virtual horse racing and soccer may become available for sports betting in the nearest future. Moreover, recent statistics from Scoreboard show that rare sports such as MMA and table tennis are now becoming more popular with Oregonian bettors.
Our reviews provide all the essential information to make your online sports betting and casino gaming experiences secure and enjoyable in the following states:
FAQ
Is sports betting legal in Oregon?
Yes. Sports betting is 100% legal for residents and visitors of the state.
Do I have to be a resident of Oregon to bet?
No. You only need to be physically located in the state. The betting apps use geo-location software to find out your location. Using a VPN service from another state will not work.
Can I bet on college sports in Oregon?
No. Wagering on college sporting is prohibited in the state of Oregon.
Who can bet on sports in Oregon?
Residents and visitors of the state who reached the legal age of 21 can participate in Oregon online sports betting. 
Should I register in-person to bet on sports in Oregon?
No, in-person registration is not necessary. You can register through the sports betting app which will give you directions on how to verify your identity. 
What is bet back Oregon?
Bet Back is a feature in the Scoreboard app which allows players to get an early cash-out on a bet. This feature is only available for certain types of bets. It gives a bettor the chance to settle the bet before the game ends. 
What companies will enter the online sports betting market in Oregon soon?
Several land-based tribal casinos are expected to join the sports betting market in Oregon. Moreover, apps such as Unibet, Betway, and several others can become available in the state in the nearest future. 
How can I start placing bets in Oregon?
To place wagers on events, punters can go-ahead to a physical establishment or download the Scoreboard application. After installing the application, they can place wagers on their favourite events.
Who oversees sports betting in Oregon?
The Oregon Lottery oversees all rules and regulations concerning sports betting.
Can I bet on sports with my smartphone in Oregon?
Yes, you can place wagers through your smartphones in this state. The Scoreboard is offering the app via wishing you can place bets.
Are offshore sportsbooks legal to use in Oregon?
Any jurisdictions do not regulate offshore sportsbooks, so they are not legal. So, it is better not to play on these sites.
How do I get started with sports betting in Oregon?
If you are playing online, proceed to the official site of the Oregon Lottery to download the app. After that, you can fill in all details to complete the application process and then place bets. If you wish to gamble through physical establishments, go to Chinook Winds. There you can place bets on the events you like.
Is Daily Fantasy Sports betting allowed in Oregon?
No laws are regulating the DFS in this state, but many sites are still operating.
Is eSports betting allowed in Oregon?
Yes, gambling on eSports is allowed in Oregon. Punters can place bets through an application by visiting a physical casino.
How much revenue does sports betting generate in Oregon?
As per the reports, it is expected that the revenue collection will exceed $100 million soon.
Are FanDuel and DraftKings legal in Oregon?
DraftKings has recently stopped operating as a DFS site in this state while FanDuel continues its operation. However, DFS has not been legalized in this state, so we cannot say about its legality.
How do I download a sportsbook app?
By proceeding to the official website of the Oregon Lottery, you can download the Scoreboard app.
Do I have to be inside the Oregon state to play?
You have to be inside the state borders; otherwise, there is no possibility of gambling.
Is there any age specification to bet on sports in Oregon?
Yes, there is an age specification to place bets on sports in this state. It is 21 years, and players should attain this age to start wagering.
Written by: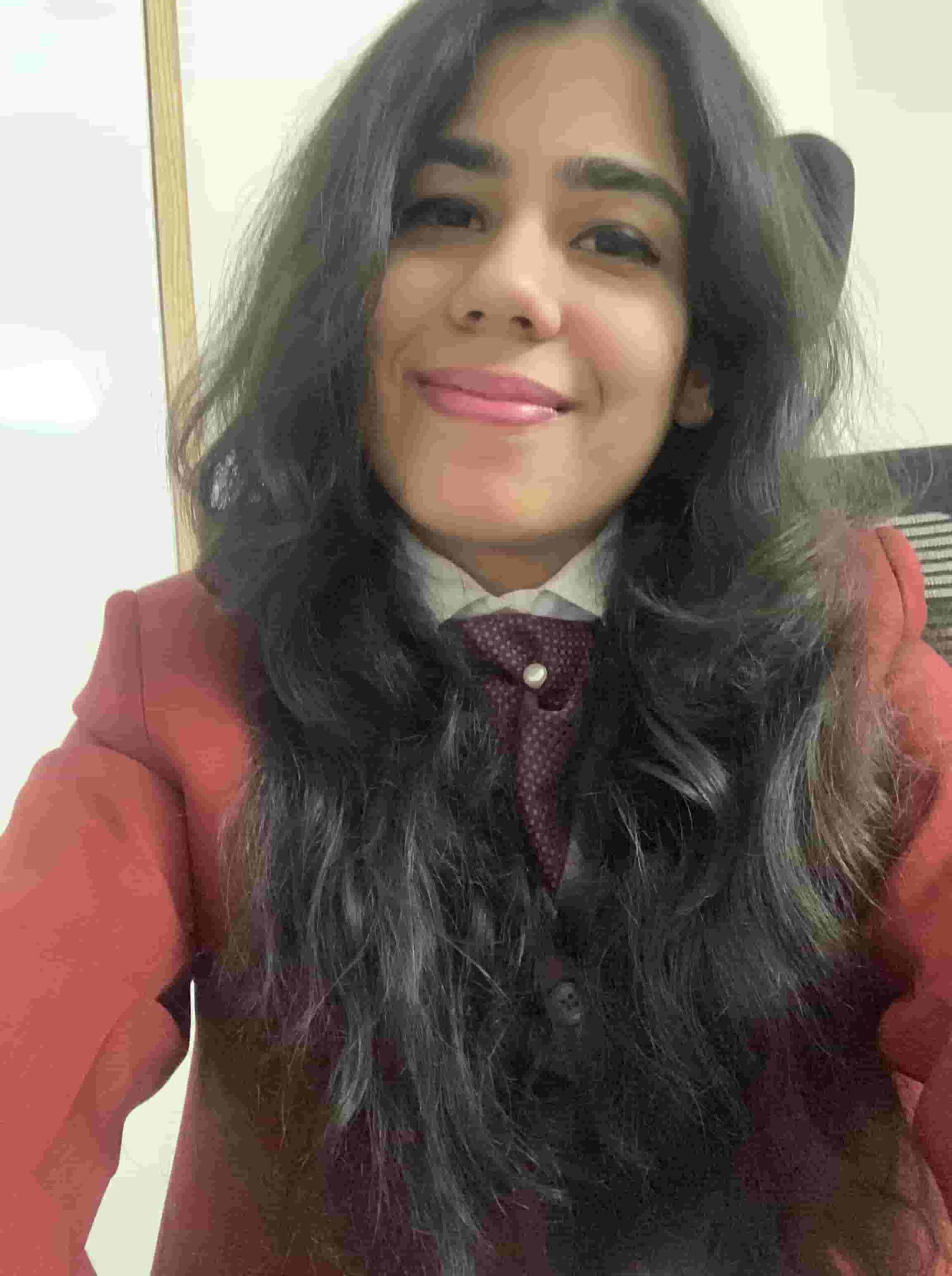 Divya is a content research and analytics enthusiast who loves curating premium content in a diverse niche. Particularly adept in creating gambling and betting reviews to offer our users the best gambling guides in the US.