DraftKings DFS Online Review
Published: Jun 1, 2022
Updated: Oct 31, 2022
Copy Promo Code
SAVE
Copied
Screenshots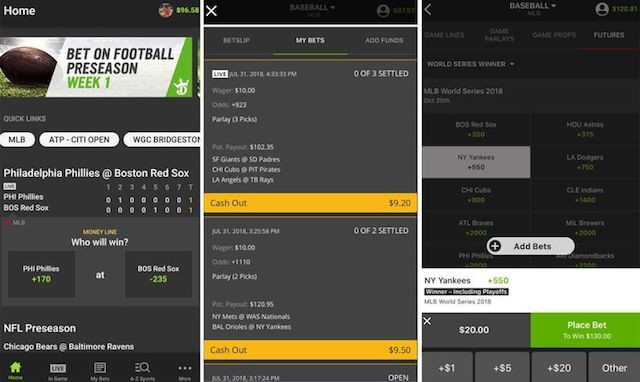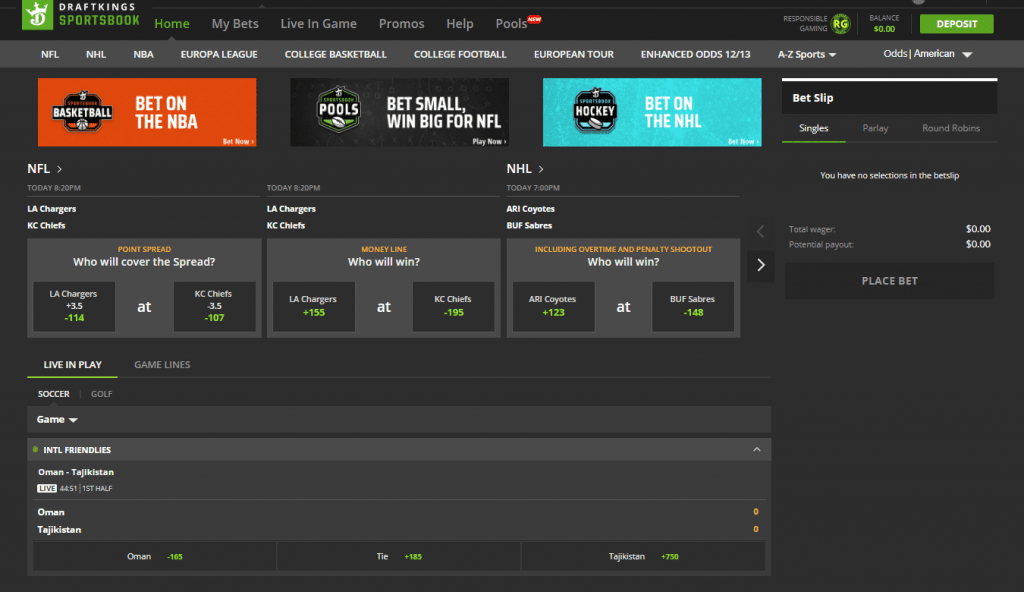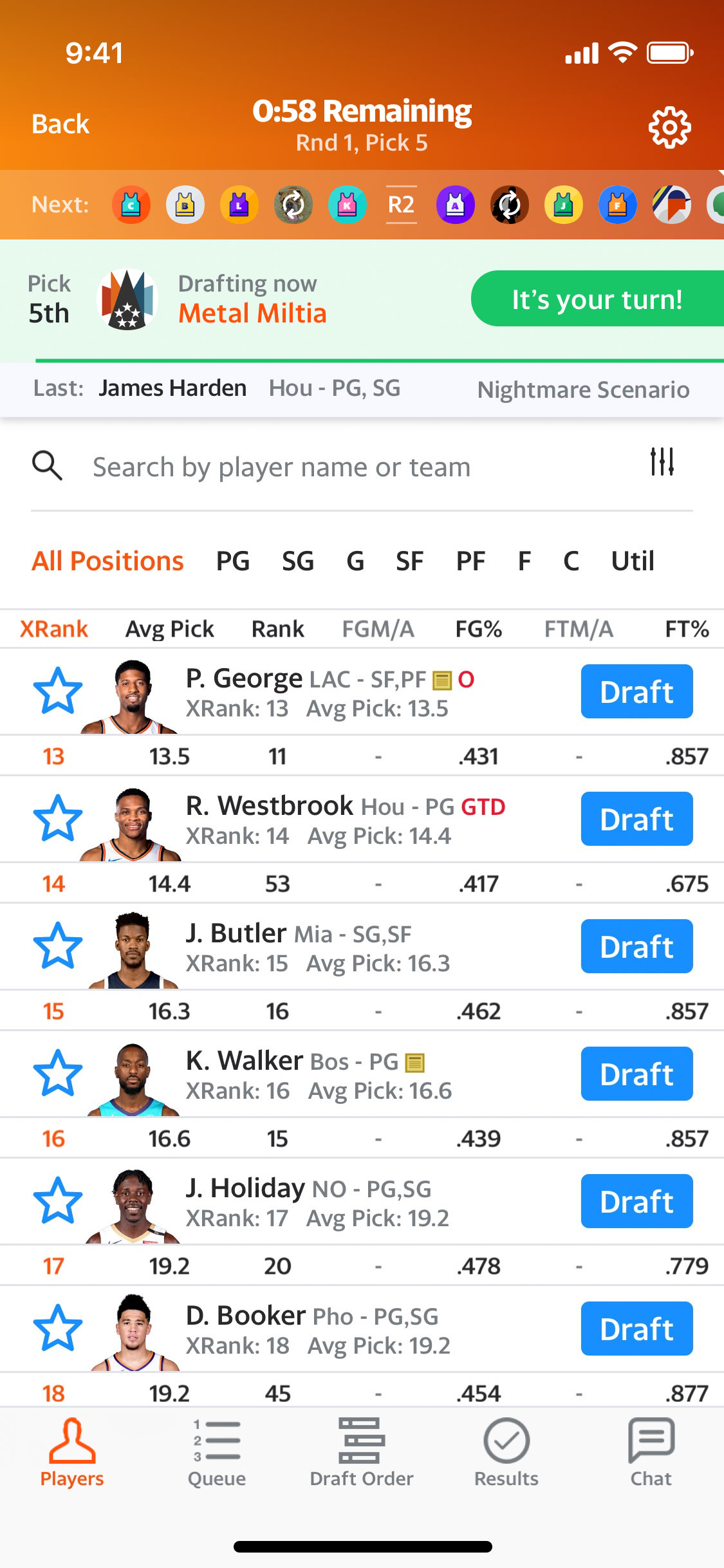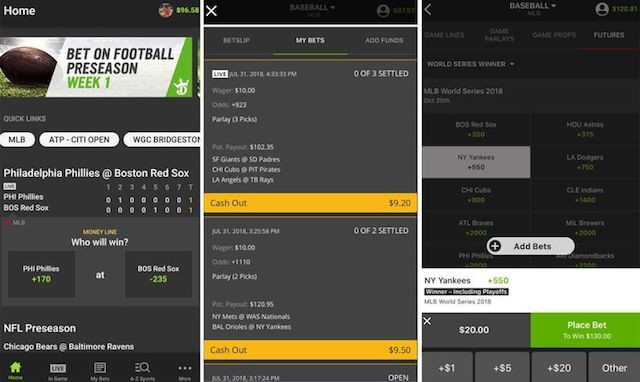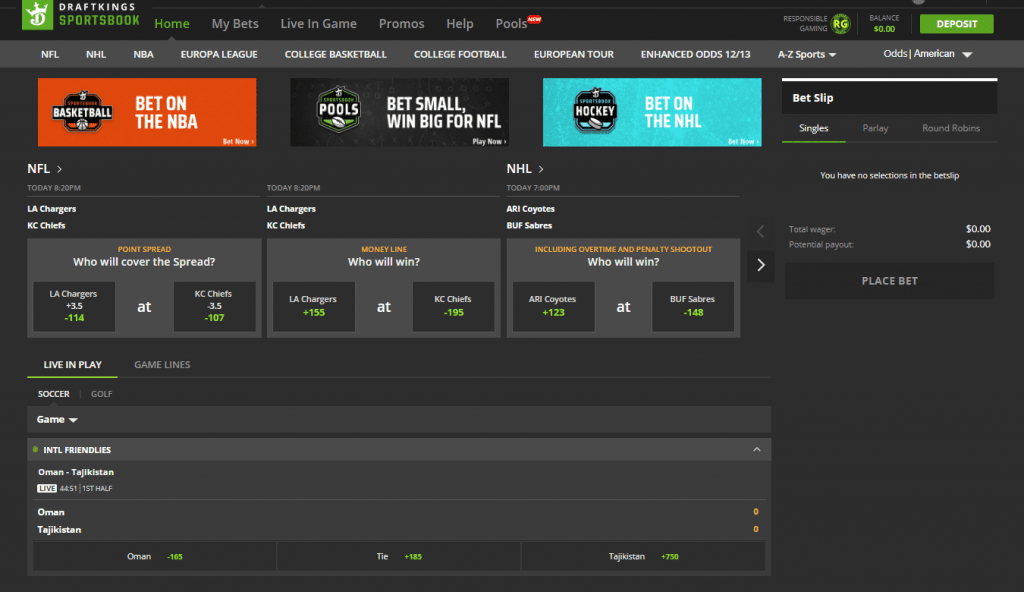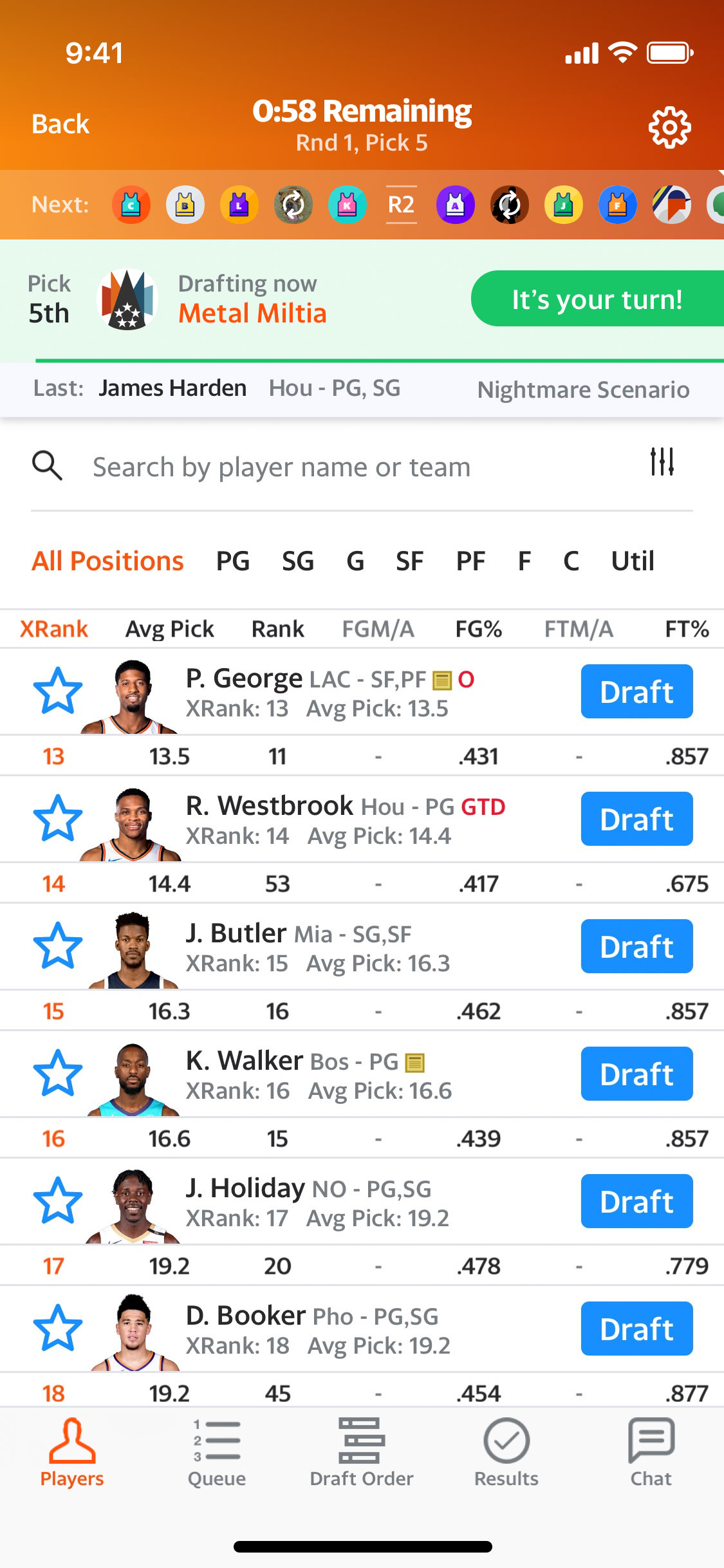 Today, you can enjoy more than just watching your favorite sport. With the growth of daily fantasy sports, you can actually be a part of the game. Additionally, if mobile gambling is something that excites you, there is an abundance of sportsbooks in the market that will allow you to bet on your favorite sport. Daily fantasy sports betting is common in the United States, so you would find plenty of platforms that are exclusively meant for this. DraftKings DFS is an online sportsbook that provides you with a wide range of betting opportunities on your favorite sports. There are some casino-style games that you can enjoy, but it is primarily meant for sports betting. This DraftKings DFS online review focuses on highlighting the features of this amazing daily fantasy sports and sports betting site. Without further ado, let's dig in.
DraftKings DFS Review: Essentials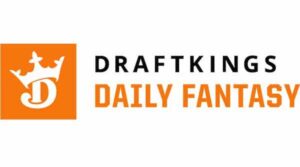 One of the leading fantasy sports and sports betting sites in the US, DraftKings is a popular name that all the bettors and sports enthusiasts prefer. Started as a daily fantasy sports provider, the platform gradually moved onto online legal sports betting as well. It was founded back in 2012 as a daily fantasy sports site, but after a few years, it set foot into online sports betting. In the past few years, DraftKings DFS has gained massive popularity between the players and emerged as the top-rated daily fantasy sports provider. The platform is quite generous with its range of bonuses and promotions that make it quite popular. The fantasy sports offered at the site include NHL, MLB, NFL, MMA, Soccer, and more. You can simply draft the team on the site and increase your chances of winning. DraftKings DFS betting is backed by amazing app support and highly rewarding promotions. As we move forward in the DraftKings online review, you will get to know how this platform achieved a reputable position in the DFS market.
Tips To Choose a Daily Fantasy Sports Software Provider
There are many DFS service providers, so choosing among all might be difficult. To make your decision further easier, here are a few tips that you must keep handy:
Ascertain The Certification of the Site: The best thing to learn the credibility and veracity of the site is to assess their certifications and licenses. There are separate laws for DFS sites, and they must comply with it.
Experience and Expertise: The more a site is experienced in the industry, the more it will be able to serve it, players, with. So, check since when the platform is being operated.
Scalability: It is true that a fantasy sports site deals with a lot of data regarding the players, score, activities, etc. Having a scalable website that can facilitate safe data integration is a go-to option.
User-Centric Approach: Whatever they intend to offer must benefit you as a player. Whether it is the bonus or the promotions, everything must come in the alignment of your needs.
How To Play on A DraftKings Daily Fantasy Sports Site?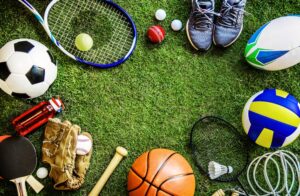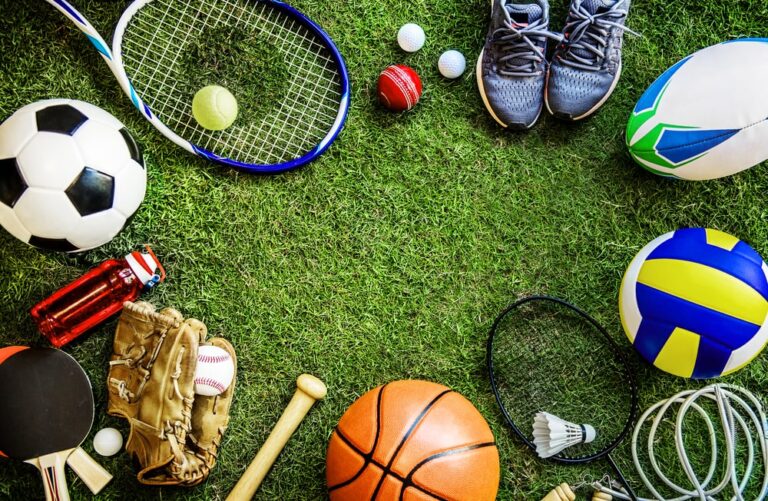 If you keenly follow the DFS ritual, you must already know it's working. But, it is important to understand that DraftKings is quite different from its regular counterparts. Though there are many similarities, a significant difference is its length. When you sign up with a fantasy sports league, you are allowed to draft the team of your choice that stays with you throughout the season. During the season, you can place your bet and pick up different players, but everything will work with alliance to the initial draft.
DraftKings being a unique DFS site, works differently. The leagues at this DFS site will last for a day or a maximum a week. Irrespective of how efficient and a cruddy team you happen to build, everything will be reset every day or every week. Another significant difference that sets DraftKings from the other is the way players are drafted on the platform. In regular DFS sites, a player who is once selected cannot be taken by others. With DraftKings you can take up any player of your choice.
Here's how it works
You will be given a salary cap by the site to draft the team. Each player playing is assigned a dollar value every week or day, depending on the frequency of the games. You need to fill in your roster position with respect to the players you have taken. It is important to note that you cannot use more than the salary cap.
Let's take an example
DraftKings Football gives you $50,000 to draft the team. You will be offered positions – RB, RB, QB, WR, WR, TE, FLEX, and DST. It totally depends on whom you choose to fill in these positions. You must remember the more efficient a player, the more possibility of projecting points. You need to make a perfect line-up with respect to the salary cap and draft an efficient team. It is possible that players have the same line-up, but it is often rare.
DraftKings DFS Bonuses and Promotions
When you are playing at DraftKings DFS, you can expect plenty of bonuses and promotions:
Welcome Bonus: One of the exciting rewards at DraftKings DFS is its welcome bonus for all the new sign ups. There is no DraftKings DFS promo code required to claim this bonus. Once you enter the site and sign up as a new user, you will receive a $20 Free Play on your first deposit. You can make an as low deposit as $5 to claim the reward as far as you are a new user.
Match Bonus: There is another exciting offer for the new and existing players, which can be claimed by making the deposit. You can receive up to 20% deposit bonus of up to $500.
Loyalty Programs and Additional Rewards That Awaits You
DraftKings knows how to reward the players for their loyalty. Players can bag DK Crowns or Frequent player Rewards as a form of a loyalty program. You need to play maximum contests on the site to mount up your crowns. You will get one crown for every $1. Once you have accumulated enough crowns, you can redeem them on DraftKings for buying contest tickets and other prizes. There's another way of increasing your crown that is much more beneficial. Missions and Achievements are the quick ways to earn crowns on this DFS. These are the clickable promos that appear on the top of the page. You just need to find a suitable mission for yourself and complete it using the guidelines. Additionally, when DraftKings knows that you are interested in Missions, you will get email subscriptions to them.
The Varied Range of DraftKings DFS Sports Available
One of the best things about this DFS is that you get whatever you want here, related to the sports. Whether it is a world's championship or regional sports events, you can find it all here. Take a look at the list of top sports that are available for daily fantasy sports betting-:
National Football League: One of the prominent sports events on this DFS that gets maximum betting is football. NFL is an American football league that comprises 32 teams. You can draft an amazing team and mount up your rewards.
National Basketball Association (NBA): It is an American men's basketball league with millions of fans across the globe. DrafstKings has provided you a platform to make your dream team and play along.
Major League Baseball (MLB): If baseball is something where your interests lie, this DFS platform will cover Major League Baseball. It is an American professional baseball league that has 15 teams in it.
National Hockey League (NHL): A professional ice hockey league in North America, NHL comprises 31 teams (24 from the US and 7 from Canada). Betting on NHL is highly rewarding and one of the popular sports on the DraftKings.
Golf: From regional to nationwide Golf leagues, this DFS site will cover everything for you. According to the player statistics, you draft the team and place your bets.
NASCAR: National Association for Stock Car Auto Racing is an auto racing league based in the US. There are many racing events held under NASCAR that you can probably put your stakes on.
Mixed Martial Arts (MMA): There are plenty of Mixed Martial Arts Championships held across the country that avail maximum acclamation from the players. This DFS site will make it easier for you to create teams.
Canadian Football League (CFL): Just like the American football league, Canadian Football League is also quite famous among the DFS players.
League of Legends (eSports, LoL): Apart from the land-based sports, you can also bet on eSports as well. Creating fantasy teams of the games online has been a recent craze in the country.
Soccer (EPL, La, Miga, MX, Champions League): After football, soccer leagues are the most popular sports in the country. EPL, and Champions League are the most famous events in the DFS market.
DraftKings DFS Contests That Will Mount Up Your Rewards
Contests are what keeps the site alive and kicking. Here is the list of top contests that the site proudly boasts about.
Guaranteed Prize Pool: It is a great field tournament-based game that has a higher cash prize.
Leagues: These are the new additions to the site wherein players are allowed to create their customized contests and play along with their friends.
50/50 Double Up: In this contest, players have to finish in the top half of the scoreboard in order to get a double entry fee as a prize.
Head-To-Head: It is quite similar to the 50/50; the winner gets a double entry fee.
Qualifiers/Satellites: If you are running low on budget, you can think about this contest. The winners who stand in high positions will get tickets to other contests.
Multipliers: Same as 50/50 but on an extravagant note. The winner will get 3X to 10X entry fee.
FreeRoll: Just like the name suggests, these are the free games where the winners will get DK dollars.
Beginner: For those who are new to DraftKings can be benefited explicitly from it. These contests are good to gain some experience.
Step Tournaments: Step tournaments are the reward ladder that players have to step onto as they keep on winning. They start at $2 and rise up to $200.
Customer Support And DraftKings DFS App

You can get access to the site through a mobile app. DraftKings DFS Android app and iOS app is available on the Play Store and App Store accordingly, or you can directly download it from the website. You can either use the browser version or get hands-on the app for a better experience. The easy-to-navigate and intuitive app is much more convenient to use. When it comes to customer support, the platform has not left any stones unturned. You can connect with the support team through email or Live Chat. Either way, you can get your queries resolved in no time.
How To Make a Deposit And Withdrawal on The DraftKings DFS Site?
There are many paid contests that you will be interested in, and you would need to cash out your winning. For this, DraftKings DFS has presented many safe payment methods that includes:
States Available for DaftKings DFS Betting
Named among the top DFS betting sites in the US, DraftKings has been dominating the DFS market since its inception. Though it is a popular DFS service provider in the US, there are some states that have not currently legalized the platform. This online sportsbook for DFS bets is currently available in:
Alabama
Alaska
Arkansas
California
Colorado
Connecticut
Delaware
Florida
Georgia
Illinois
Indiana
Iowa
Kansas
Kentucky
Maine
Maryland
Massachusetts
Michigan
Minnesota
Mississippi
Missouri
Nebraska
New Hampshire
New Jersey
New Mexico
New York
North Carolina
North Dakota
Ohio
Oklahoma
Oregon
Pennsylvania
Rhode Island
South Carolina
South Dakota
Tennessee
Texas
Utah
Vermont
Virginia
West Virginia
Wisconsin
What The Future Has In Store for DraftKings DFS?

There's no doubt in asserting that this daily fantasy sports provider has come a long way since starting as a sportsbook. DraftKings DFS betting allows the betters to wager on their favorite sports and compile points. It is a social game provider that ranks on the list of top DFS betting sites. Earlier this year, the US Supreme Court was in talks to open the virtual doors to the states of Pennsylvania, West Virginia, Indiana, and Illinois. The global pandemic has played the spoiler in the game and put a halt on the progression. Once things are better in the country, we can expect the licensed and regulated version of this daily sports betting site in other popular states as well. It has already established itself as a dominating name in the DFS market, and it is soon going to emerge as a potential sportsbook as well. The platform aims to serve as a leading daily fantasy sports and sportsbook platform nationwide one day.
Conclusion
There has been a growth in the number of daily fantasy sports betting sites, which has resulted in a massive contribution to the country's revenue. DraftKings is one such daily fantasy sports and sportsbook service provider that has been catering to the needs of its players. Currently, not all states have legalized this site, but gradually you can expect to expand its reach. The major highlight of this betting site is the availability of different sports and contests that keeps the players gripped. From free games to frequent player points, DraftKings knows the right way to increase their popularity among the players. There are plenty of things that will make you choose this DFS site over others. Undoubtedly, they have created unwavering credibility and reputation in the DFS market with their services.
Let's take a look at the list of pros and cons of the site that will help you make a better decision.
Pros
Diverse contests that will increase your gaming experience and winning probabilities

Variety of sports games to wager on so that you don't miss out on anything while here

Exciting reward programs and prizes to enhance your competitiveness at the site.

Lower waiting times for withdrawals so that you get your rewards as early as possible.

Wide range of depositing and withdrawal options

Highly intuitive and easy-to-navigate website and app. The robust gaming experience is all that you need today.
Cons
Being new to the market as a sportsbook would require the platform to work harder.

Unavailability in the majority of the states in the US.
Don't forget to read our detailed reviews on the best Daily Fantasy Sports for a great betting experience:
FAQ
Is DraftKings legal in the US?
Yes, DraftKings is completely legal in the US, but it is currently available in plenty of states. So you need to check the legality in your state before playing. 
Is there an app for DraftKings DFS Site?
Yes, there is a DraftKings DFS app that is boosted with smoother navigation and intuitiveness. Visit the DraftKings DFS directly or go to the respective app store to download the app. 
Can I play for free on DraftKings?
Yes, there are some free games on the site for which you can avail cash prizes. Just look into the contest section of the site to know more. 
How can I withdraw my winnings from DraftKings?
There are different withdrawal options available for the players. For instance, you can withdraw via check or PayPal. PayPal payments take around 3-5 days, and checks might take 7-14 days to reflect in your account. 
Written by: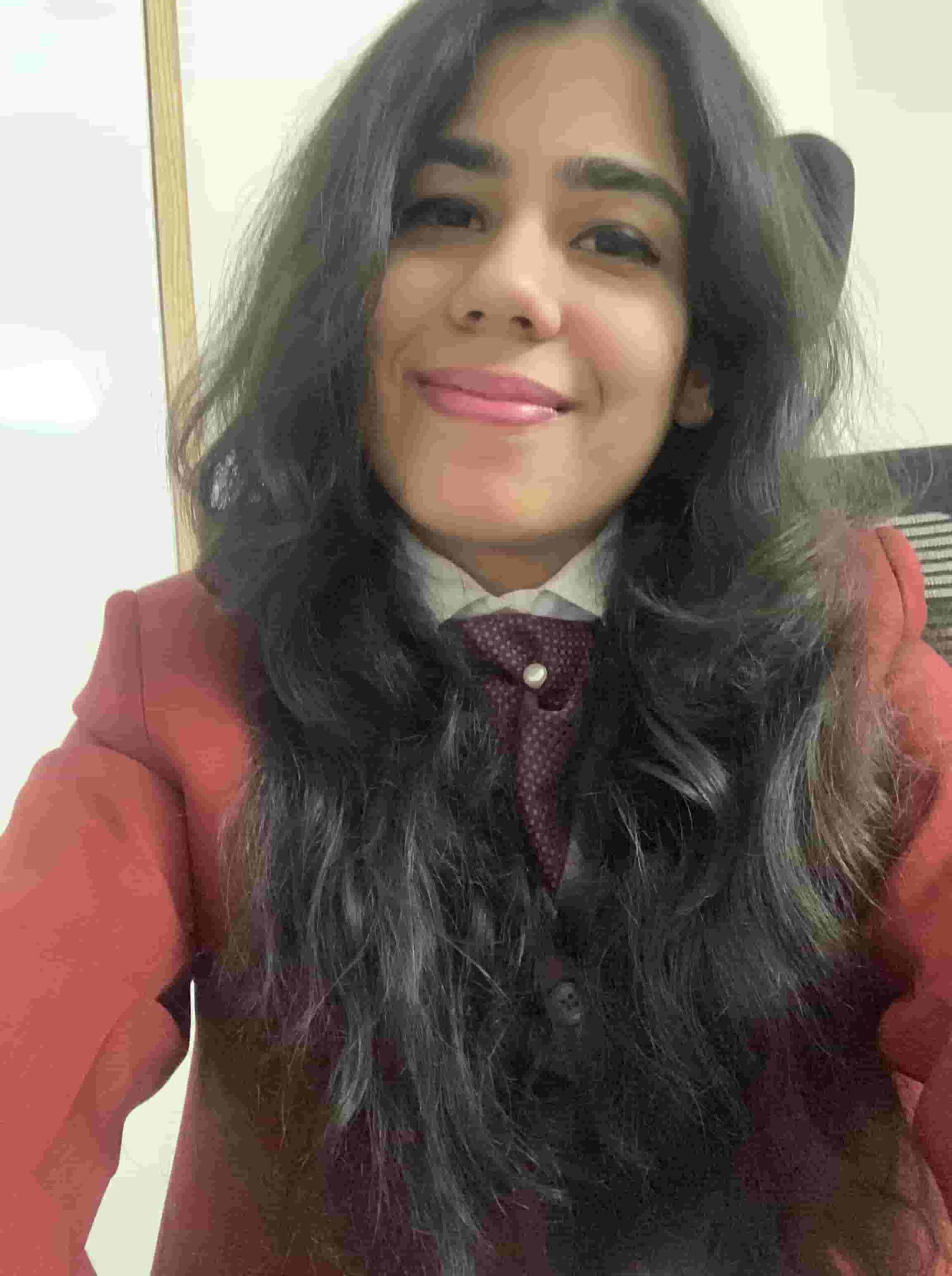 Divya is a content research and analytics enthusiast who loves curating premium content in a diverse niche. Particularly adept in creating gambling and betting reviews to offer our users the best gambling guides in the US.