DraftKings Online Sportsbook Review
Published: Aug 27, 2022
Updated: Oct 31, 2022
Copy Promo Code
WIN
Copied
Pros
+

Has over a dozen professional sporting codes
Cons
⨯

Payouts in the same banking method as deposits
Screenshots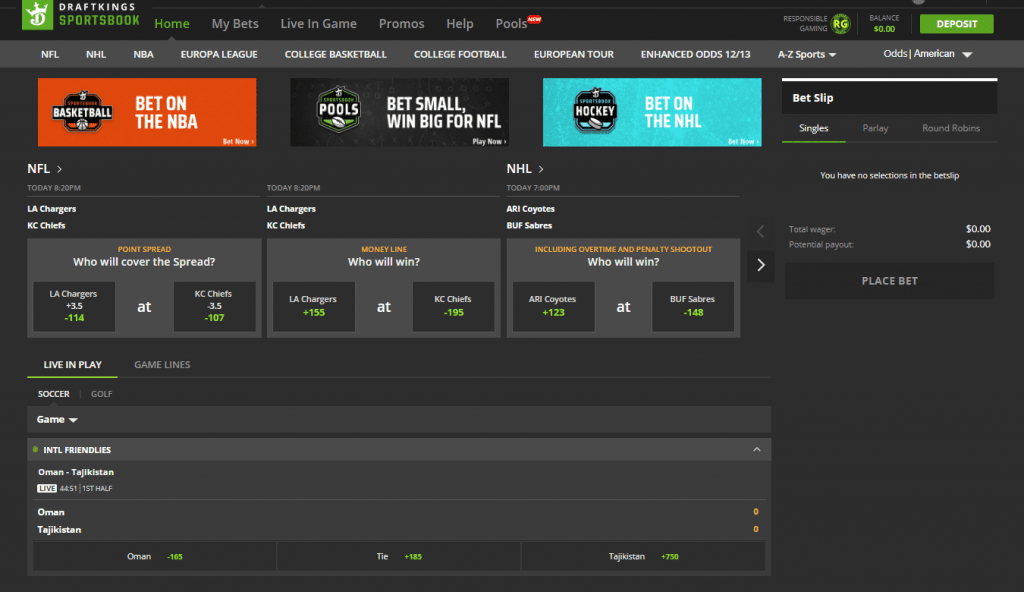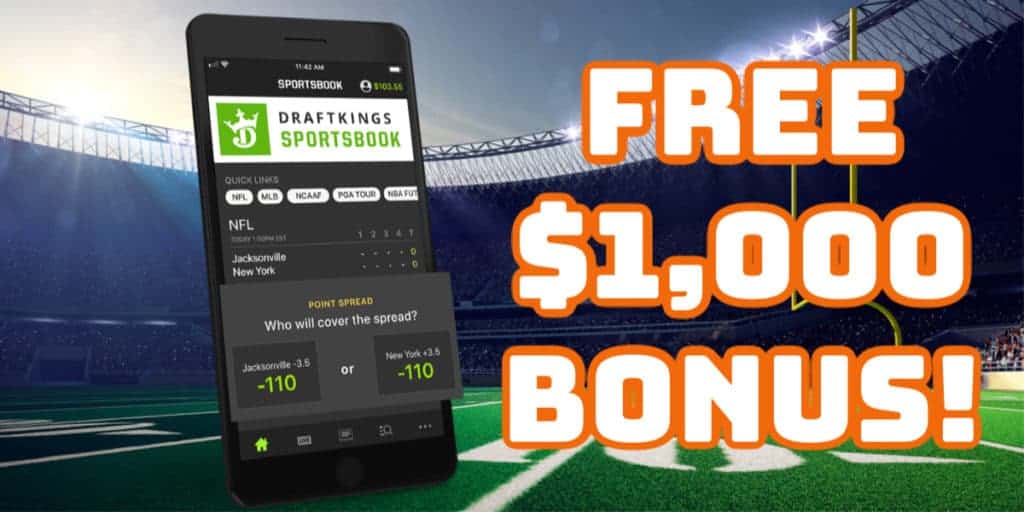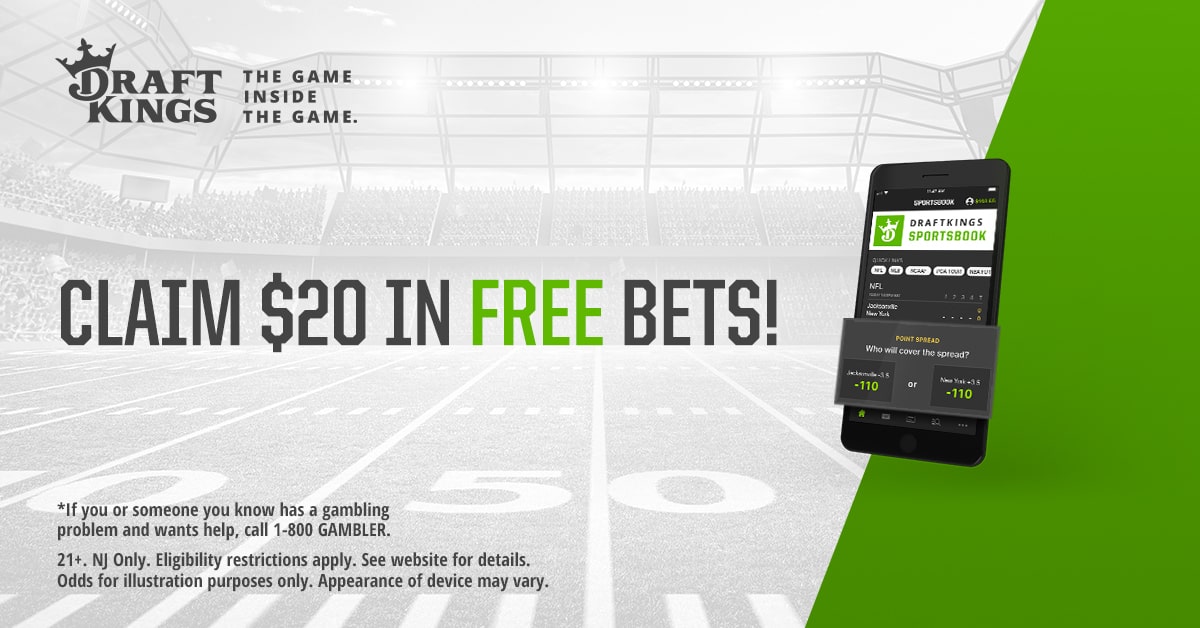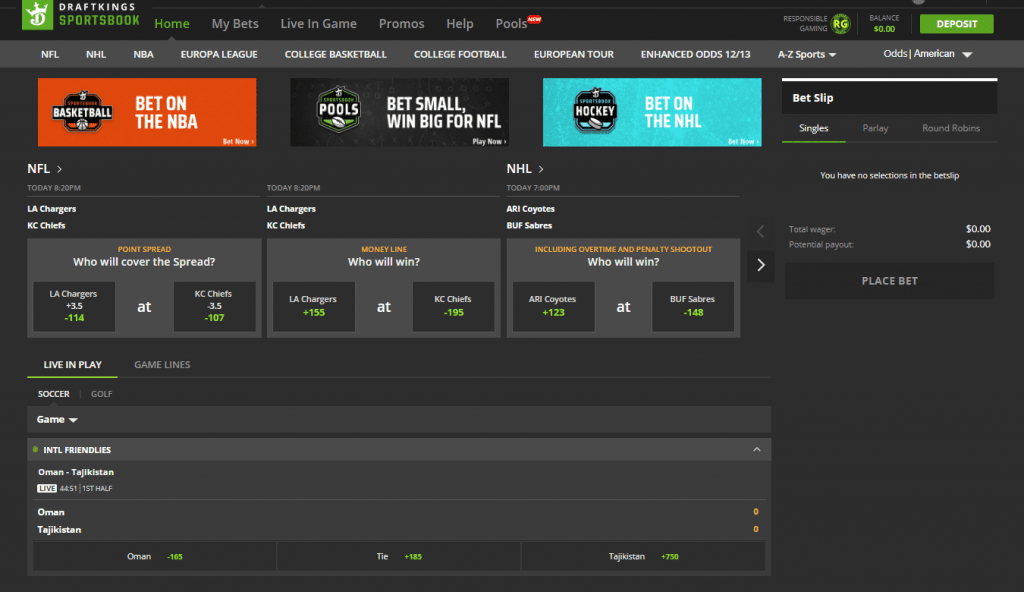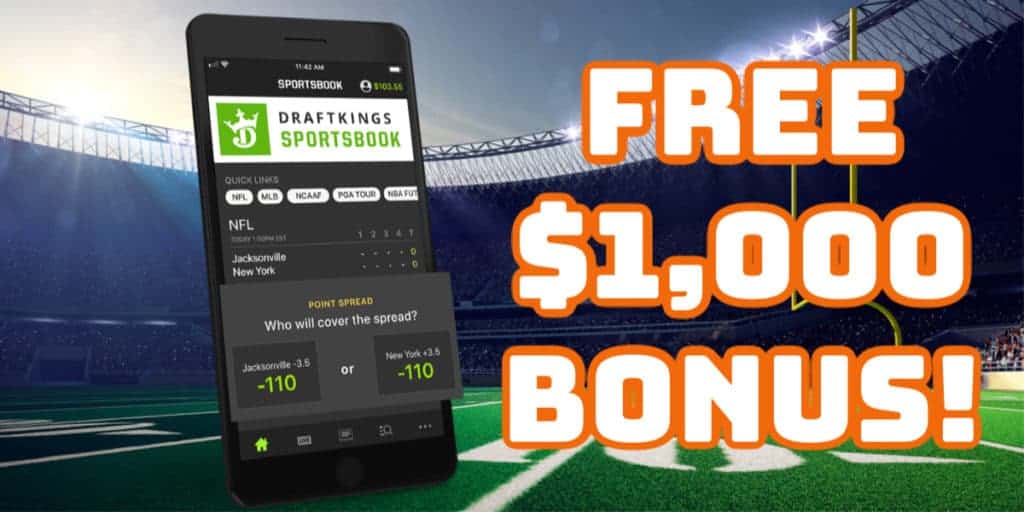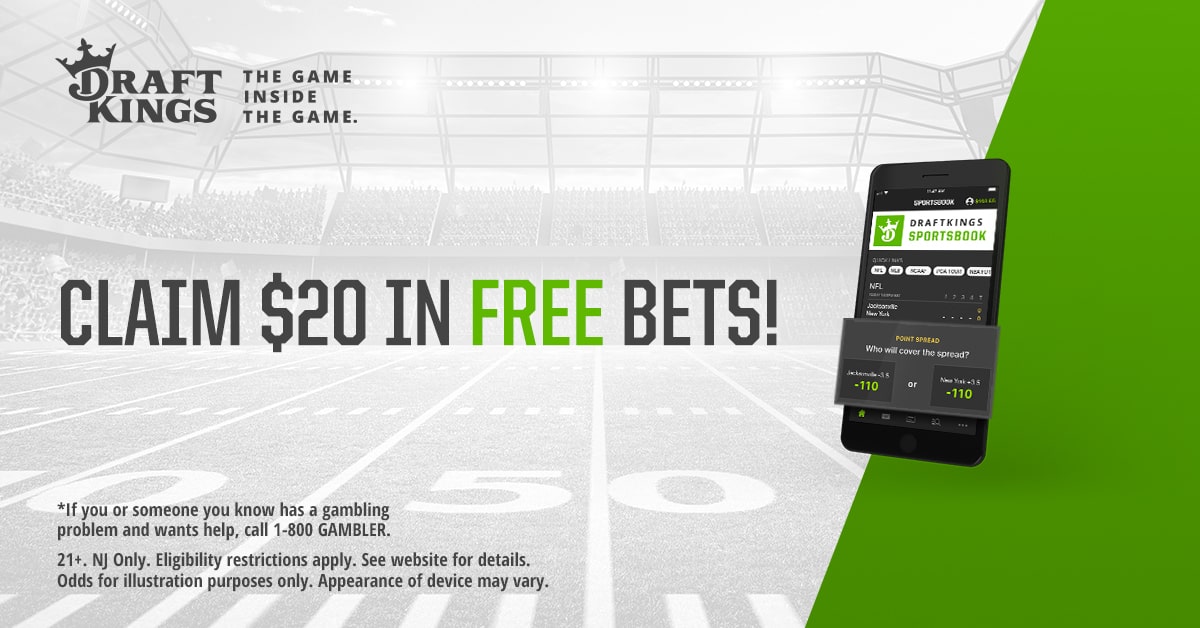 DraftKings Sportsbook was one of the first sports betting sites to be launched after the federal ban on sports was lifted. It started in 2018 and has since grown to be one of the biggest mobile sports betting apps in the country. It was first launched in New Jersey but now operates in five other states.
Before Draftkings began sports betting, the company operated as one of the world's biggest daily fantasy sports website. It provided services to more than nine million users across the US. It currently offers sports gambling and fantasy sports on different sections of the same platform.
As the sports gambling market continues to boom across the United States, DraftKings is crafting a name for itself in the Industry. It has already gained acceptance and is well trusted by users. In this Draftkings Sportsbook review, we will discuss all the information users need to know about this sportsbook. It will also include the states it operates in, bonus offers, betting options, and the mobile app.
In which States is DraftKings Online Sportsbook Legal?
In just a few years of operation, DraftKings Sportsbook has made a name for itself. Here are brief details about the Sportsbook's position in the different states it currently operates.
New Jersey
DraftKings was the first to launch officially in the New Jersey sports gambling market. It opened in August 2018 and is currently one of the industry leaders in the state. It offers its sports betting via the retail sportsbook at Resorts AC and the mobile app. Users in NJ cannot bet on college events or games that occur in the State. They are also prohibited from betting on any event or game that includes a team from the state, even if the game is played elsewhere.
West Virginia
DraftKings partners with Hollywood Casino in West Virginia to offer its mobile betting services in the state. The sportsbook launched in August 2019, accepting users in the state who are 21 or older. Unlike NJ, users of DraftKings Sportsbook app or site may place bets on College games and events. But they can also bet on Esports if all the competitors are 18 years or older.
Pennsylvania
DraftKings launched its sports betting services in Pennsylvania after striking a partnership with Penn National Gaming, the same company that runs the Meadows Casino. It began on November 7, 2019, and has since continued to attract more users. At the moment, DraftKings offers mobile betting in any location in the state and land-based sports gambling at the Meadows Casino. Wagering on events like Academy Awards or NFL Draft is not allowed in Pennsylvania but bets can be placed on college sports.
Indiana
DraftKings Indiana is also a result of the sportsbook operator's deal with Penn National Gaming, who runs Ameristar East Chicago. The state gaming commission licensed the operator in August 2019 but it officially began to operate in October 2019. It offers mobile betting to users across the state. Users of the sportsbook in Indiana are allowed to place bets on college and professional sports. They only cannot place in-play bets on individual athletes involved in college sports.
Colorado
DraftKings entered into the Colorado sports betting market by partnering with Mardi Gras Casino in Black Hawk. It currently offers sports betting at the land-based casino venue and mobile betting across Colorado. It possesses all the Sports betting Licenses from the Colorado Gaming Control Commission. The Colorado sports betting law also does not permit placing bets on college sports and events.
Illinois
DraftKings has been able to secure a position in Illinois through its deal with the Casino Queen Property in East St. Louis. It has also been given a temporary operational permit by the state's gaming board in July 2020. It is expected to launch its sports betting operations in the state very soon. The company currently runs sportsbooks at land-based casinos in states like Mississippi, Michigan, and New York. It has plans to open up online sports betting as soon as it can in these states.
DraftKings Bonus Offers and Promotions

Like many other sportsbooks and online casinos, DraftKings offers bonuses to attract users. This includes a generous welcome bonus of about $1025. This welcome bonus comes in three different forms which are a no deposit sign-up bonus, a deposit bonus, and a risk-free bet. Apart from the welcome bonus, it also offers seasonal bonuses from time to time. Regular users of the DraftKings app or site would also know when these bonuses are offered.
$25 Sign up bonus
DraftKings offers new users $25 for free bets, only for registering an account on the Sportsbook. These free bets are given as $5 increments. They can be used to place any wager the user wants. Users do not require a DraftKings promo code for this as it is given automatically after sign up.
20% Up to $500 Deposit Bonus
This bonus is given after a user successfully signs up and makes a deposit on the Sportsbook. The minimum deposit users must make to qualify for this bonus is $5. Once the deposit is made, the Sportsbook matches it 20% to give up to an additional $500.
For instance, a user may sign up and deposit $100 at DraftKings Sportsbook. That user will get 20 percent of $100 as extra money. That is, $20 additional to use on the site. Likewise, if a user deposits $300, that user will get $60 extra. Any user who wants to get the total $500 bonus has to deposit $2,500. But even if a user deposits more than $2,500, the extra money given will not exceed $500.

There is no bonus code required to claim this offer. Ten percent of the bonus money goes instantly to the user's sportsbook account after the deposit. DraftKings will release the remaining 90 percent of the bonus as $1 for each $25 bet made on the sportsbook. This bonus can also be used for Daily Fantasy sports wager and online casinos. The bonus money is given the same way it is done with sports betting. This first deposit bonus must be wagered 25 times.
$500 Risk-Free Bet
All new users who register an account are also offered a $500 worth risk-free first bet. After the deposit is made, the Sportsbook matches the first bet with bonus money of equal worth. For instance, if the first bet made is $50, the Sportsbook matches it with a risk-free bet of $50. The bettor will get back $50 if the bet made is lost.
DraftKings welcome bonuses can only be used on its site or mobile app. Users have to visit DraftKings directly to learn about other bonus offers that may be given from time to time.
DraftKings Sportsbook Loyalty Programs & Rewards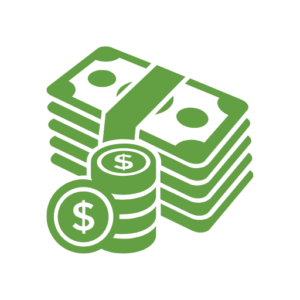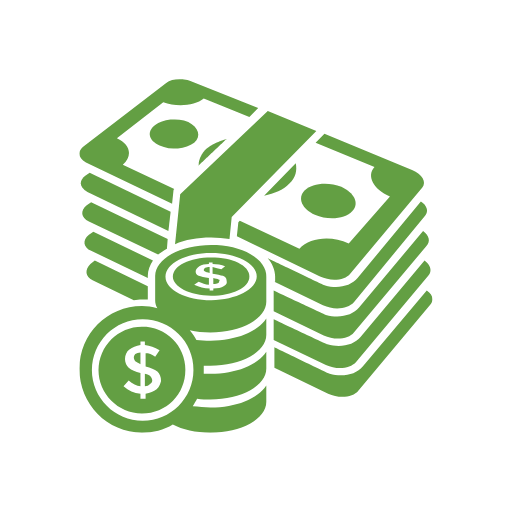 Draftkings sportsbook is yet to have a particular loyalty program like the DFS platform to reward its players. But it offers different special promos and rewards at different times. Some of the special programs include the NFL Pick'Em Contest and the incredible MLB Special Boost.
Draftkings NFL Pick 'Em Contest
The NFL Pick 'Em Contest which would take place within the first sixteen weeks of the NFL season will give out a total prize of about 2 million dollars. Interested participants can register with an entry fee of $1,500. The winner of the contest will be rewarded with $1 million. Contestants will have to choose 5 games against the spread over the first 14 weeks of the season. The winner will be the person who predicts most games correctly. The pool is only available to players in New Jersey.
DraftKings MLB Boost
Draftkings is welcoming back baseball in a big way with a no brainer bet boost. This promo offers around 100+ odds on any of the 2019 MLB All-Star on an opening day. With about 40 baseball bats in play, this promo is sure to give players massive wins. The offer is available to bettors in New Jersey, Pennsylvania, Indiana, Colorado, and West Virginia.
Odds Boost on Draftkings
The sportsbook also offers odds boosting on specific games. This refers to an increase in payout for bets like totals, money line, or point spread. This gives users the opportunity to make bigger wins.
Live In-play Betting on DraftKings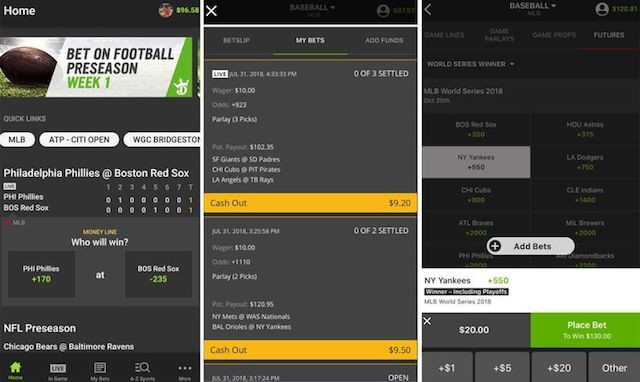 Draftkings sportsbook also offers live betting which is one of the most popular forms of betting available. It is usually done after the game has begun and the odds are updated constantly during the game. For instance, you can watch the first half of the match between Broncos and Giants to see game pattern before placing a bet on the current odds. A quick form of live betting called 'Flash bet' was launched in June 2019 by Draftkings.
It was made available for tennis initially but there are plans to extend it to other sports. The idea behind the flash bet option is to allow bettors to make short-term bets during the game. For instance, a player can make in-game bets between points during the match. To enjoy in-play betting on Draftkings, it is better to use the mobile app, even though it is also available on the website.
Draftkings Sportsbook Odds
Draftkings covers more than 60 sports over the year. This includes all the popular US sports and international games. The availability of sports options varies with the season and the particular state regulations. For instance, Esports is allowed in West Virginia but may not be allowed in other states. Here is a list of the most common sports you can wager on Draftkings:
Basketball (NBA)
Baseball (MLB)
Football (NFL)
Golf (PGA)
Hockey (NHL)
NASCAR
College Football
College Basketball
League of Legends
Tennis
Arena Football League
EuroLeague Basketball
Best DraftKings Betting Options

There are so many wagering options included in DraftKings sports betting menu. It is quite similar to what you'll find on other sports betting sites and mobile apps. We have described below the different types of bet you may find at DraftKings Sportsbook.
Moneyline bets
Moneyline bets are simple. The bettor only has to predict the winner of the game. The winning margin does not affect the bet. Draftkings sportsbook set the odds based on the possibility of a certain event. It offers money line bets on most of the sports available.
Point Spread
The point spread bet is very common among sportsbooks and is also available on DraftKings. The sportsbook will provide a particular number of goals or points by which a team will win another. Bettors will place bets on whether the team selected will win or will surpass that number of points predicted by the sportsbook. They can also place bets on whether the team chosen to lose will go below the losing margin.
Halftime lines
Halftime betting consists of bets on what will happen in a game in the second half. It allows the player to watch the first half and then place a bet on what he thinks will happen in the second half.
Future bets
Future bets are placed on events that are yet to happen. For instance, bets placed on a football team to win the Champions League at the beginning of the league is a future bet.
Parlays 
A parlay is a single bet on two or more games or events. Each game has to come out as predicted for the bet to be won.
Teasers
A teaser or pleaser bet is a type of parlay bet placed on totals or point spreads.
Proposition Bets
A proposition bet is a wager on minor events taking place within a bigger game or event. For instance, a bet on whether a player will score in the match or not.
Daily Fantasy Sports on DraftKings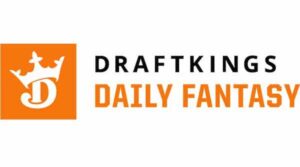 DraftKings initially opened in 2012 as a company focused on Daily Fantasy Sports. The Daily Fantasy Industry was in its infancy at that time. DraftKings became one of the companies that exploded the daily fantasy sports market. It eventually overtook its competitor, FanDuel to become the biggest operator in the market. FanDuel remains one of the biggest operators in the market.
DraftKings currently offers its daily fantasy services to over 40 states in the US. Only a few states are yet to permit the operations. These states are listed below:
Hawaii
Idaho
Montana
Nevada
Arizona
Louisiana
Washington State
With a wide range of Daily fantasy sports options available on DraftKings, there are also many contests. The contest comes in different forms and sizes. Interested participants can join some of the contests for free but may also have to pay an entry fee. It may be as high as $25,900 for some contests. The competition could involve as little as 2 players or as much as ten thousand players. Some of the contest types offered currently include Heads to heads, 50/50s and double-ups, Satellites and qualifiers, showdowns, Tiers.
Why Daily Fantasy Sports on Draftkings is a Great Offer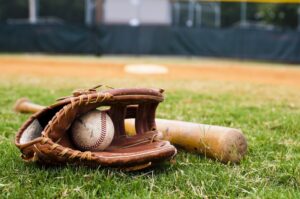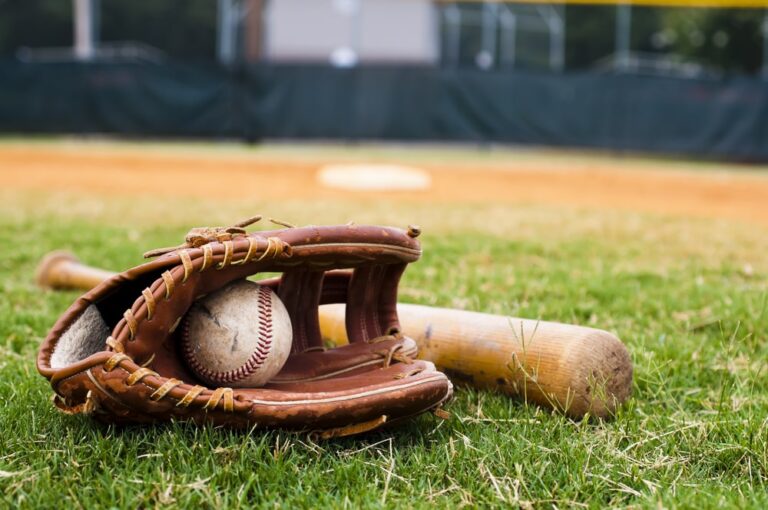 The DFS allows players not only to get entertained but to also participate with friends and family. Draftkings features "Leagues" option which allows players to create private leagues. They can invite friends, colleagues at works, and family members to join the league. The invited people will also have to create an account on DraftKings if they don't have one already.
Also, players can organize private head-to-head contests against invited users. This feature allows users to socialize and have fun together. One of the reasons Draftkings became the top DFS operators is the huge prizes offered at the pool tournaments. For instance, users get the chance to win up to one million dollars by participating in fantasy football on NFL Sundays. It also offers many more competitions which offer millions of dollars.
Another great feature of DraftKings DFS is the loyalty program. DFS players on the site can earn 'DK Crowns' whenever they play any real money game. There are a certain number of crowns that can be earned in different contests. Usually, one crown is earned for each $1 used by a player. Players can also earn more coins with Draftkings 'achievement' and 'missions'. More information is available about these offers when players visit Draftkings directly.
How DraftKings Works to Play DFS
Players in states allowed to play DFS on Draftkings can play either by visiting the website or downloading the app. Draftkings offers different apps for DFS, live betting, and also sports betting. So, players need to ensure they download the correct app for DFS. The DFS app works perfectly like the web platform. It delivers the same experience enjoyed while using PCs to mobile devices. Players can easily remove and add players, perform players' research, and edit lineups easily on the DFS app.  The app is compatible with iOS and Android devices.
DraftKings Sportsbook Mobile App
Draftkings designed the sports betting site to be compatible with almost all devices, including PCs, tablets, iPhones, and Androids. But to make it suitable for mobile users, the operator developed a user-friendly app available for all smartphones.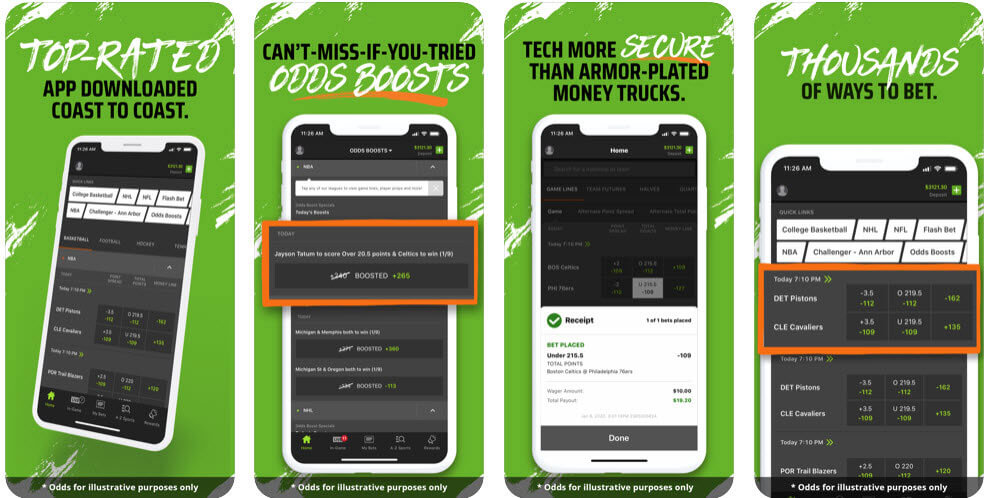 DraftKings mobile app is responsive and perfect for all screen sizes. It makes it easy for newbies and expert bettors likewise to place bets easily with only a few clicks. There is a brief listing of popular bet options and important promos right on the home screen of the app. Players can also use the navigation at the bottom of the screen to go to specific pages like the full list of promos and a complete list of sports gambling options. The mobile app further features places where users can view scores to monitor in-game live betting, status of already made bets, and also edit their accounts. In short, everything needed to place bets, set up an account, and withdraw winnings are available on the app.
How to Download the DraftKings Mobile App on Android
Draftkings Android app is available, so can download it in the Google Play store, or directly from the website. Once it is downloaded and installed, it works perfectly like other Android apps. It is safe to use and causes no harm to the device. But it makes use of geolocation techniques to confirm the location of players. Punters will have to put on their locations services to use the app in permitted locations.
How to Download The DraftKings Mobile App on iPhone And iPad
The app is also available in the App Store for users of iOS devices. You have to download it from the App Store or use a link on the website. It works perfectly on iPads and iPhones as it does on Android. Users must also allow the app to detect their locations, otherwise, they won't be able to use it.
Draftkings Online Betting Banking Methods
The sportsbook provides different methods for carrying out financial transactions on the platform. Most of the methods are simple to use and secure.  It makes use of different security measures to ensure that customers' financial transactions are successful and that private information is safe. We have made a detailed list of deposits and withdrawal methods available in this Draftsking sportsbook review.
Deposit methods
Paypal
Paysafe card
Bitcoin
The minimum deposit allowed on Draftkings is $5 while the bet minimum is $1.
Withdrawal methods
Draftkings makes half of the first refund available to the users through the deposit method used. After that, it uses these additional methods to pay out.
Check
Paypal
Casino Cage (Visiting the land-based casino partner to withdraw)
Users should consult the support team before traveling to the land-based casino for withdrawals as casino cage payment may not be available in all states. Payments through Paypal are usually completed in two working days while payments with checks may take between 7 and 10 working days. The minimum withdrawal allowed is $20.
How Popular is Draftkings?
Draftkings operates one of the most popular sports betting apps and DFS platforms in the US. Their services are available in almost every state that accepts DFS and sports betting. The company constantly extends its services to other states as soon as the opportunity opens. Its biggest rival in the US in terms of services and popularity is FanDuel. Other major competitors are Fanball, PlayUP, Draft Inc., and many more. The company has over 900 employees and is worth over $320 million in revenue. It offers its services beyond the US to about 10 other countries. These countries include Ireland, Austria, Canada, UK, Germany, and Malta.
The Latest news on DraftKings

Innovations Implemented by Draftkings
Draftkings recently held a Sports Gaming Innovation Challenge which was open to graduate students and attendees at the 2020 MIT Sloan Sports Analytics Conference.
Coronavirus Impact on Draftkings' Revenue
After the coronavirus pandemic forced all sports activities to be closed down, the company made many other options available. This includes offerings of Daily fantasy sports and esports like League of Legends, Rocket League, CS:GO. The company shares grew in April 2020, attracting more investors even in the lockdown.
Draftkings Review: Conclusion
Draftkings is a great sports betting site for punters in the US. The mobile app and site are easy to use. Both platforms offer great navigation that allows you to access different sections easily. There are numerous betting options available including live in-play betting.  It is also easy to cash out winnings and make deposits with the methods offered. Overall, users gain a pleasant gambling experience on the Draftkings platform. You should try out DraftKings sportsbooks if you live in any of the states allowed.
Choosing the right sportsbook is a complicated process that requires you to check different platforms before you start playing. Fortunately, we prepared all information in our reviews, so it is highly recommended to read these articles to learn more about other websites in the US and pick up the best one:
FAQ
Is is Draftkings sportsbook legit?
Yes, it is legal in the US. You only have to be certain the state you are in allows it.
What States allow DraftKings Sportsbook?
States that allow Draftkings sportsbook include New Jersey, West Virginia, Indiana, Colorado, Illinois, and Pennsylvania.
How does DraftKings Sportsbook payout?
You can request payment on Draftkings using Paypal or Check. You can also visit the land-based casino partners to make withdrawals.
Can I cash out my bonus credits?
No, you can only use the bonus credits on the app or site.
Can I place bets on DraftKings while the game is in progress?
Yes, Draftkings allows live betting.
Is DraftKings Sportsbook safe?
Draftkings sportsbook is safe to use. You only have to ensure you are playing on the right app and in permitted states.
Written by: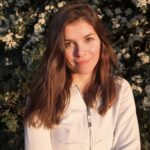 Aria works hard to make sure that residents from different states have access to honest reviews and credible information about the best legal gambling sites. She has a rich experience as a writer, SEO specialist and expert in sports betting. Sports Editor at Gamblerzz.com.