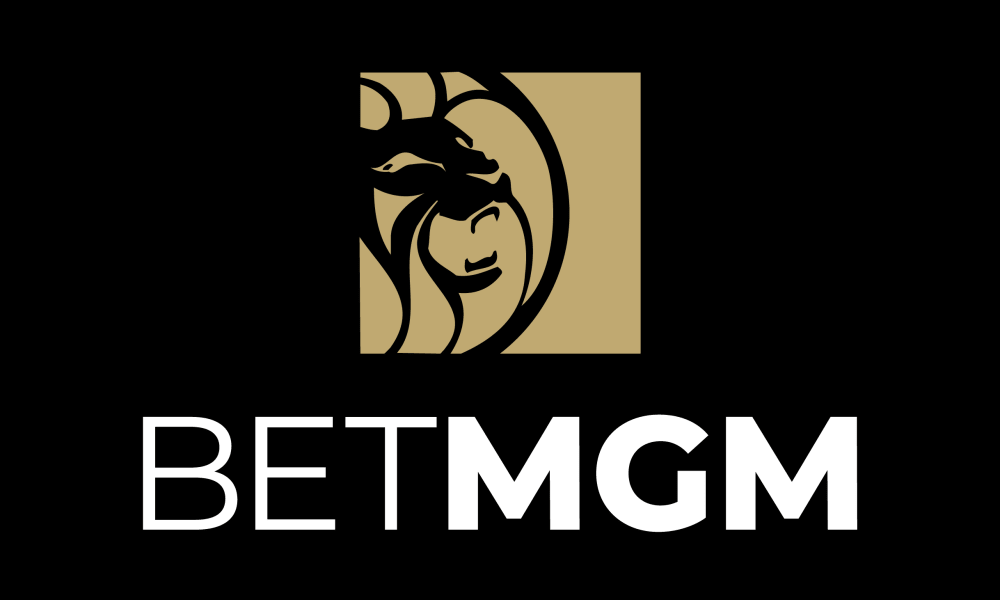 BetMGM Sportsbook Review
Published: Aug 27, 2022
Updated: Oct 31, 2022
Copy Promo Code
PLAYBONUS
Copied
Pros
+

There are many types of bets and MGM bonuses to choose from.
+

Boosting parlays makes it easier to make more money from one bet.
+

App gives access to a betting bookmaker.
Cons
⨯

Website version of the app has very long lists hidden inside collapsible menus. It is easy to forget some things.
Screenshots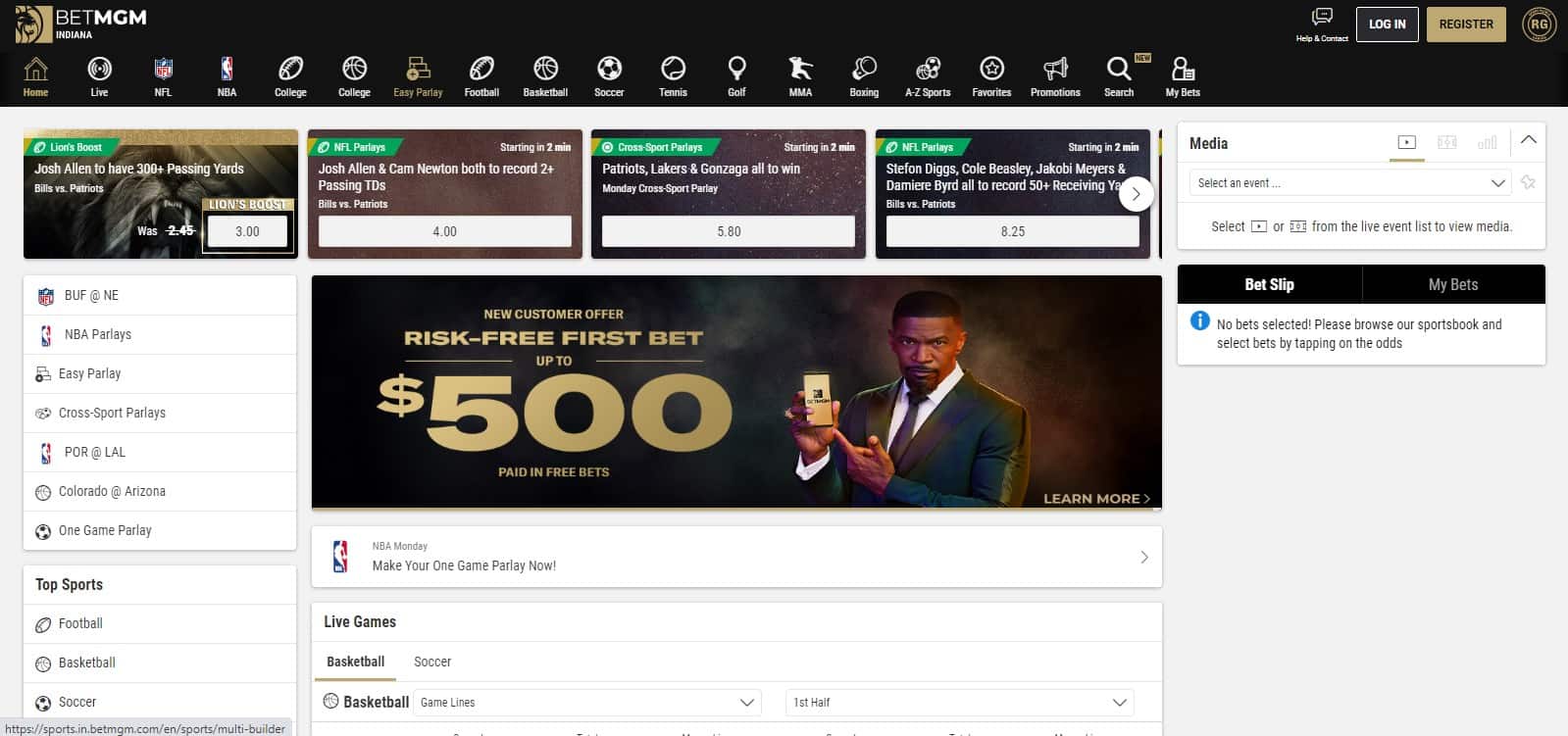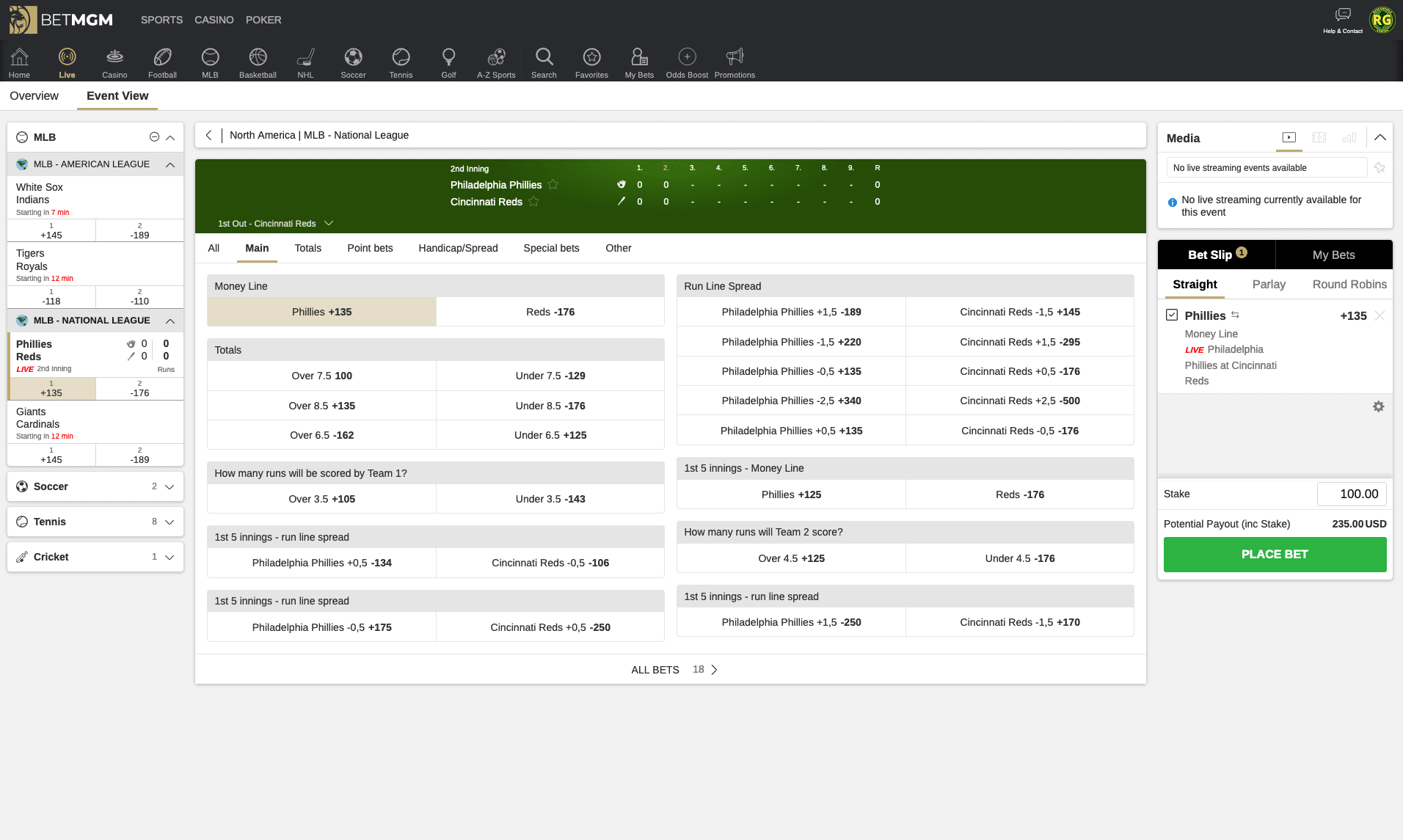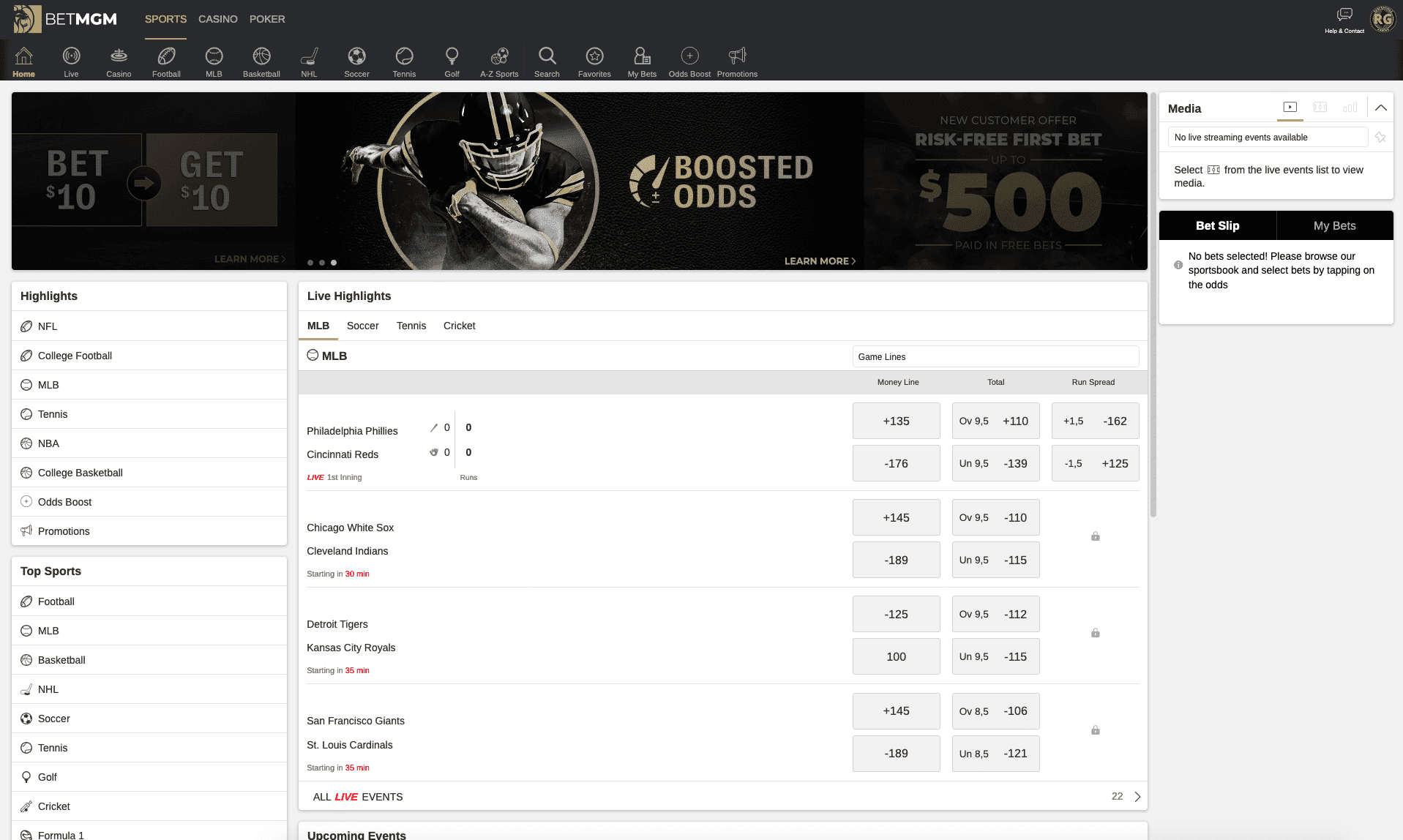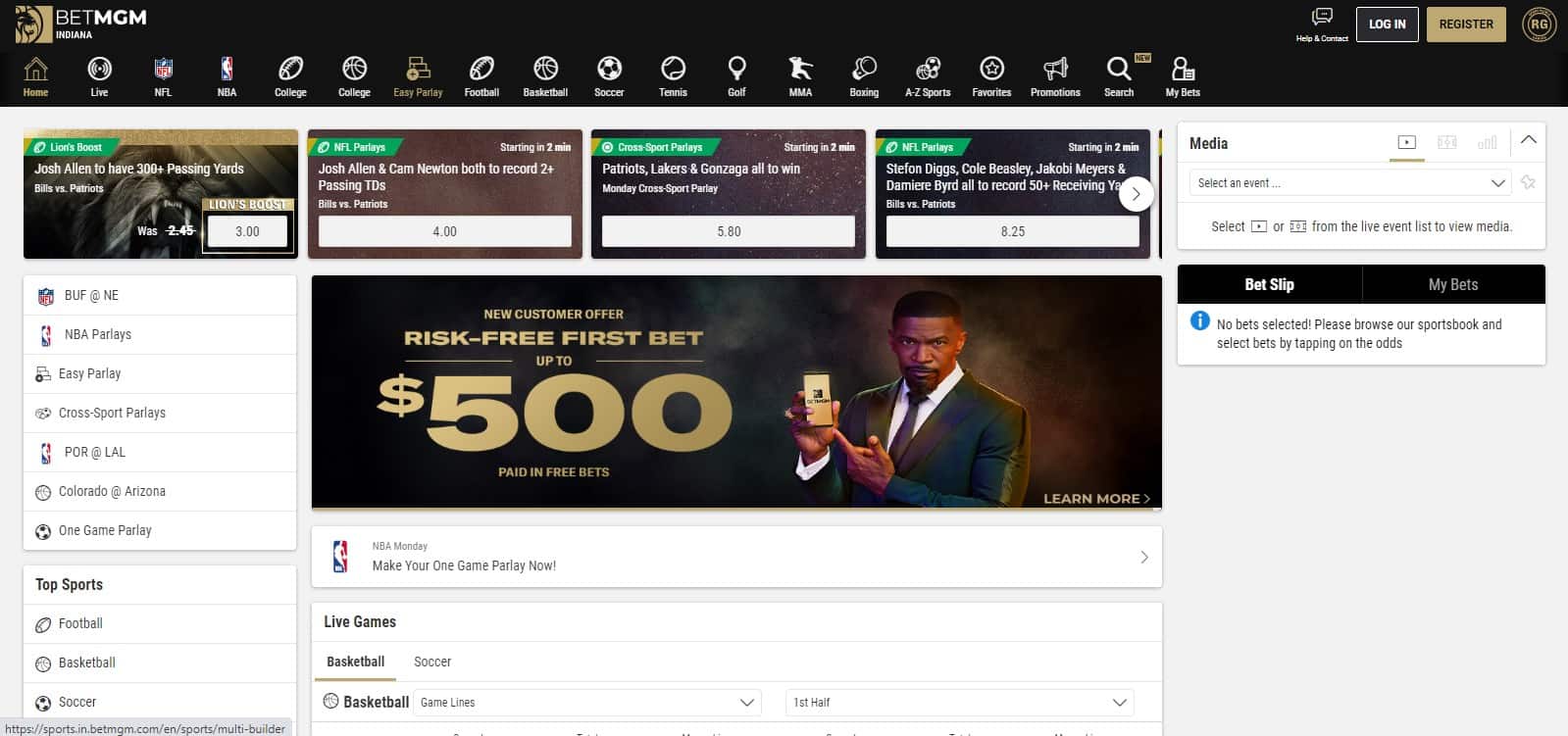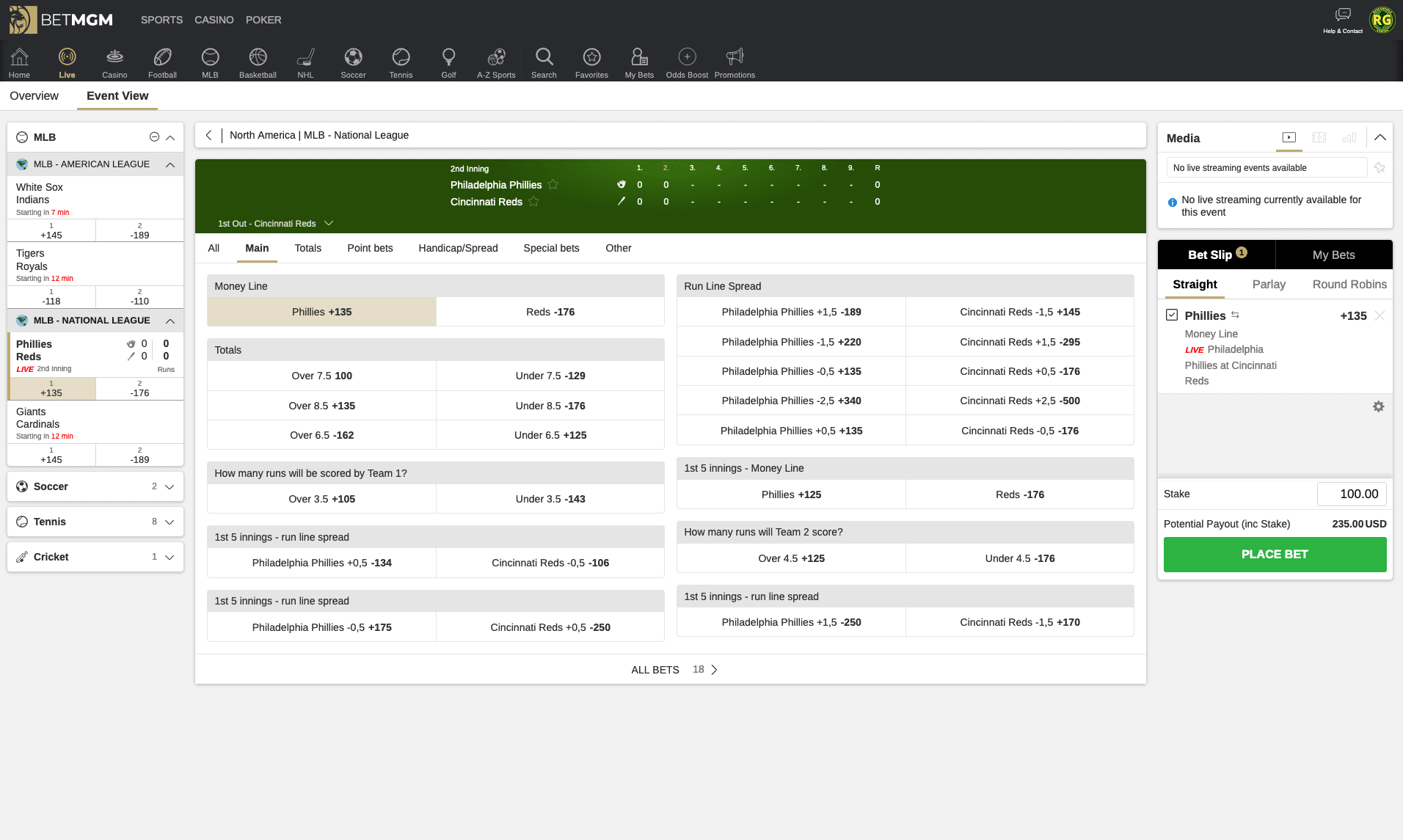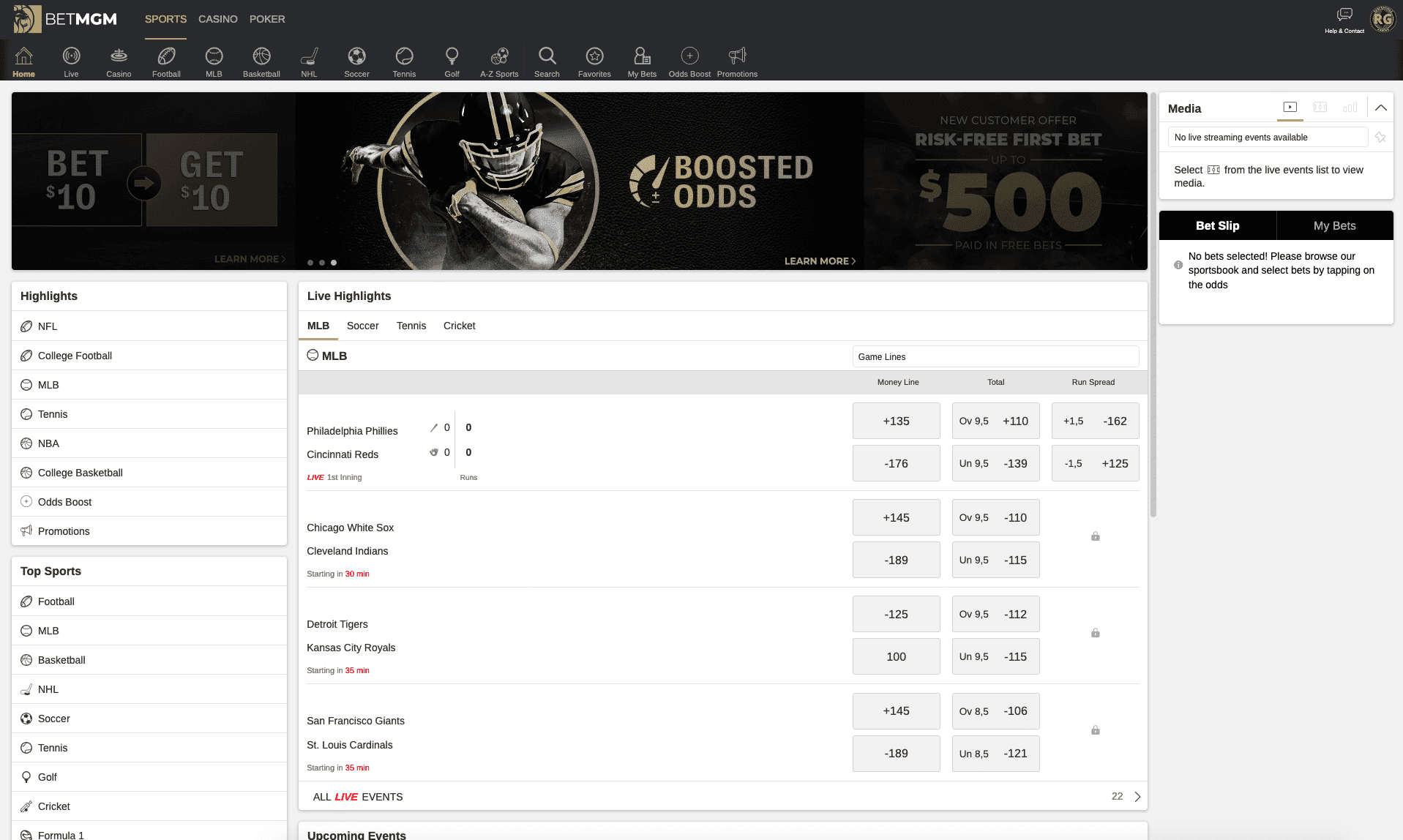 Spreading across the US, the MGM Sportsbook is one sports betting operator that has made quite an impact in the sports wagering industry. Its parent company is the well-known MGM Resorts International, which has been providing gambling services in the United States for over 30 years.
The simplicity and ease of use of both the website and mobile app of this bookmaker is what makes it very popular among its users. The love and trust that the parent companies have earned from their loyal customers have spilled over into the online sportsbook.
Legal States for MGM Online Betting
Currently, the mobile app is available in the following states:
New Jersey: In August 2018, MGM Resorts International, in a move to branch out into NJ sports betting market, partnered with UK betting agency, GVC Holdings to create the app which is known today as BetMGM Sportsbook. It was first launched in New Jersey under the name, PlayMGM but after the partners created the joint venture, Roar Digital in January 2019, the name was changed to BetMGM in September 2019. The online sportsbook also has a partnership with Borgata Casino in New Jersey.
Indiana: The state already had four online and numerous retail sportsbooks by the time BetMGM became licensed to operate there and launched in January 2020. Since their launch, they've been gradually building brand loyalty from Indiana residents and cross-border players from neighboring states.
West Virginia: The state had a turbulent start in when it's first sports betting app, BetLucky crashed in March 2019, after a management level altercation. The state's regulators didn't allow any betting apps until late August 2019 when FanDuel Sportsbook launched. DraftKings followed suit and in January 2020, BetMGM entered a better stabilized West Virginia wagering market.
Colorado: Launching in May 2020, BetMGM was one of the first US sportsbooks to be licensed to operate in the state by partnering with Midnight Rose Hotel & Casino. Like all the states the app is functional in, you must be over 21 years of age and physically be in the state before you can bet.
The bookmaker is set to launch in more states across the US once sport wagering becomes legalized in them. Although, there are some jurisdictions that have already made sports gambling legal and regulated, the state of New York, for example, is dragging its feet in legalizing mobile and online gambling. These are some of the circumstances limiting the expansion of MGM Sportsbook sport betting app in the country.
BetMGM Promo Code & Bonuses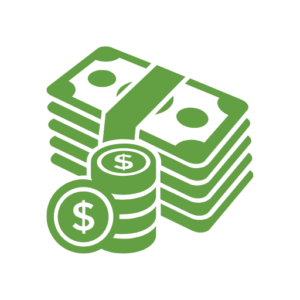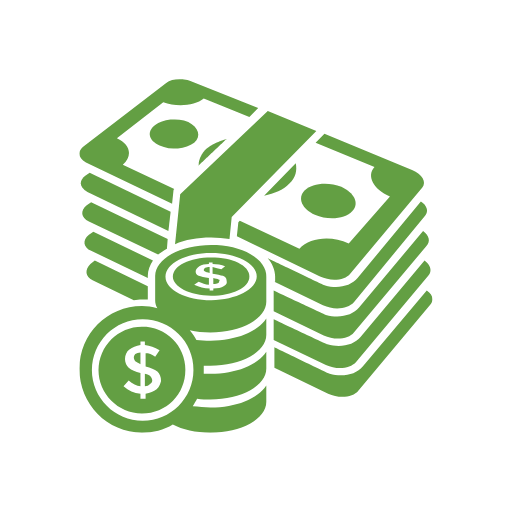 The welcome bonus offers in each of New Jersey, West Virginia, Indiana and Colorado are currently the same. If you create a new account in any of these states, you get a 100% deposit bonus of up to $500. One MGM promo code you can use for this welcome offer is PLAYBONUS for the month of July. The other promo codes MGM Sportsbook has to offer this month include WABPLAY, WARWICK, etc. This offer applies to your first deposit only.
BetMGM Loyalty Programs 
This book maker offers its customers rewards for sports bet through a variety of special offers asides the regular new player welcome bonus. These include the Money Monday Club, Spittin' Chiclets Bump, Parlay Insurance and more. Although, there may be some variations in the promotions and bonuses offered in each state, they should be somewhat similar. In this MGM Sportsbook online review, we'll be going through these offers.
Money Monday Club: BetMGM rewards its customers just for regularly using the sportsbook. If you wager a minimum of $50 the previous week, you'll receive a $10 free bet the following Monday.
Overtime Insurance promo: If you lose your NFL wager in overtime, you can receive up to $25 in free bets when you make use of this promotion. Though the NFL season has only one game left, you can still make good use of this offer. In addition, this MGM Sportsbook football contest deal also allows spreads and moneylines.
Power Parlay Leaderboard: This promo is always available in January and it allows you to earn points that make you eligible to win weekly and overall prizes up to $3000.


BetMGM online betting bonus

Copy Promo Code

PLAYBONUS

Copied

Parlay Insurance: In a near-win situation, BetMGM will offer you up to $25 in free wagers. You have to place a five-leg parlay if you want to be eligible for this insurance. Your account will be credited with up to $25 in free bets, if four out of your five selections are winners.
Live Basketball Free Bets: With the Live Basketball Free Bets promo, the free bets you will receive is dependent on the amount of money you wager on live NBA or NCAA basketball games. If you live bet $25 on a basketball game, you will earn a $5 free bet. When you wager at least $500 on a live game, you can get as much as $100 in free bets.
Follow the Puck: This promo is for hockey bettors. If you place wagers before any game in the NHL, you automatically get live free bets for that match. Similar to the basketball promo, the amount you wager will determine how much free bets you earn. A $25 wager will land you a $5 free live bet, and you can be rewarded with up to $100 for placing at least $500 on the line.
Spittin' Chiclets Bump promo: Also designed for NHL fans, when you wager exactly $10 prior to a hockey game, you get rewarded with $10 in free live bets.
Soccer Free Bet: Soccer fans are not left out of the action as you can earn a $10 free bet anytime you place a $10 wager before a Liverpool versus Manchester United match. This deal is specific to this type of match alone.
Currently you can only benefit from the loyalty program of the bookmaker by playing the online casino or poker games on the site or app.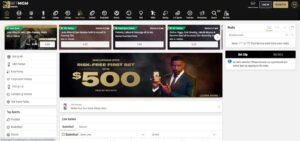 Live In-play Betting on MGM Bet
Unexpected scores, foul-outs, red cards, extraordinary performances by individual and ever-changing odds increase your adrenaline and makes live wagering very exciting. You can get immersed in the action as it happens when you wager in real-time at BetMGM. As a game is in progress, many unexpected events are bound to happen and this shifts the odds constantly. You can take advantage of these changes to make some more money. The MGM sports book odds are constantly updated to enable users make the best of gaming situations. BetMGM offers multiple wagering options for live games. You can wager on overs, unders, wins, totals, parlays, combos, accumulators, props, moneylines and more.
Types of Games to Bet On

BetMGM features a variety of options when it comes to the kind of markets you can place action on. Here's a list of the professional and collegiate sporting activities you can wager on:
Baseball
Basketball
Football
Hockey
Soccer
Golf
Tennis
Table Tennis
Mixed martial arts (MMA)
Darts
Boxing
Aussie Rules
Rugby League
Rugby Union
Cricket
Formula 1
The only caveat with these offerings is that in a state like New Jersey, for instance, you are not allowed to place wagers on any team partaking in a sporting event within the state, or any New Jersey based team regardless of where the event is going on.
BetMGM Types of Bets
In this MGM Sportsbook review we'll take a look at some of the ways you can place wagers at BetMGM.
Point spread: Point spread wagering is also known as an equalizer. In this wagering type, bettors can risk their money on both teams in a game. The stronger team is called the favorite and they must win by the points set by the sportsbook for a gambler to win. The weaker team is considered the underdog, and they must have a straight win or lose the game by an amount smaller than the set point for a bettor to win.
Futures: A futures wager is a bet on the final outcome of an event or a season that will finish in the future. This is different from a regular wager on the result of a single game, but it is quite as popular. In fact, when many new bettors are testing the waters of the gambling world, this is one of the first wagers they are introduced to. A lot of bettors like these wagers because it's a single bet with a lengthy life span, unlike single-game bets which the results come out within a day or a week. Futures wagers enable you to place action on multiple games without the need to spend time researching and analyzing each of the separate games.

Parlay: This betting type involves the combination of two or more games in a single wager. It is a high risk/high reward type of gambling in that for you to cash in, you must correctly predict the outcome of all the games in your pick otherwise, the entire parlay is lost.
Moneyline: In moneylines, you choose a team to have a straight win without any point spread. The risk of this type of wager is the amount you need to bet to select the favorite as against the amount you can potentially win if you select the underdog.
Props: In props, you wager on a particular aspect or game play in a match. For example, how many free throws or penalties.
Round robin: Round robins are multiple team wagers usually between three and ten teams. These teams will then be used to make as many as possible two team parlay combos. In round robin bets, the amount of money you wager is the same as that which is bet on each two team parlay.
Straight: This is the most basic bet known in sports. In this type of wager, a betting line is set (commonly referred to as a point spread), and you can wager on the favorite or the underdog in game. You give up the points when you choose the favorites, and you get the points if you go for the underdogs. For you to cash in, the favorite has to win the match by more than the point spread or the underdog must have an outright win or lose by less than the set point spread. If there is a tie or push, no money is lost or won.
Teaser: This is similar to a parlay in that you're combining more than one pick together in a single wager, but you have the option to adjust the point spreads in your favor in exchange for a reduced overall payout.
Totals: In this wagering type, there is a set number for the combined final score of the two teams. You can decide to bet on the final score going "over" or remaining "under" the set number.
Bet MGM Mobile App Review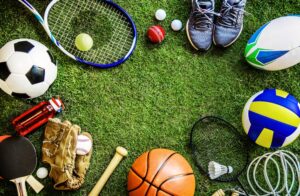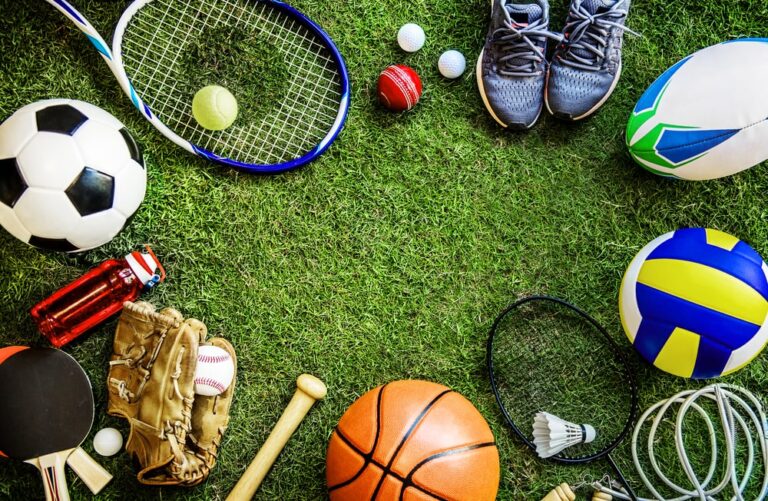 The BetMGM Sportsbook app is available for both iOS and Android users. The app works well on smartphones and tablets. For those who want to wager via their PCs, they can easily get access to the browser version of BetMGM. However, wagering through a browser on a smartphone is not currently supported by the company. The simple and easily navigable layout of the mobile app is flawless and bettors will definitely be having a pleasurable user experience as they make use of the BetMGM Sportsbook app.
At the very top of the home screen, you will find your sign-up or account info. There is a rolling banner at the top of the home screen where users can see ongoing promotions. You will also find a list of the sports wagering options above the rolling banner. At the top of the home screen as well, you will find options to switch between playing poker, the casino and your sportsbook. The most popular upcoming and live wagering events can be found in the middle of your screen. At the bottom of the screen is where you will find the tool bar which features "home", "a-z menu", "betslip", "my bets" and "promotions" buttons.
How to Download The MGM Sportsbook App
On Android devices: You can download the app from the Play Market, or visit MGM directly on your web browser. Once on the site, simply click on the MGM Android app button and you should be on your way to gambling on your device.
On iOS device: Visit the App Store, or select the Apple button on the official BetMGM website. The download will start instantly and you can begin placing action.
BetMGM Deposit And Withdrawal Options
There are many banking options available for you to fund and withdraw from your account. Although there might be some variations in the banking methods from state to state, there will still be some form of consistency in the major options.
Let's take a look at some of the major ways to deposit funds into your account:
Credit Card: This is unarguably the easiest way to fund your account but you should keep in mind that some credit card companies will charge you a fee for deposits. Other companies even prohibit any form of online gaming transaction. Be sure to do your due diligence to determine whether your credit card provider is online gaming-friendly.
Automated Clearing House (ACH) or e-check: You can make use of the ACH or e-check option by providing your bank account number and routing number.
Online bank transfer: You can deposit funds into your BetMGM account by using online transfer. Simply provide your bank account number and routing number just like the ACH or e-check method. The banks that offer this service include Citi Bank, New York Community Bank, Bank of America, Capital One 360, BB&T, Wells Fargo, US Bank, SunTrust, Regions, Santander Bank, Chase and TD Bank.
PayNearMe: To use this service, simply get a barcode from the app or website that will enable you to deposit money into your account by scanning that barcode at any eligible 7-11, Family Dollar or CVS store.
Neteller: With this e-wallet service, you can fund your sportsbook account via a bank account.
Borgata Sportsbook Cage: You'll first need to create an account at the Borgata Sportsbook cage in person, after which you can fund your account at the cage.
Other options for deposits include PayPal, Skrill, BetMGM online Play+ and VIP Preferred.


To withdraw your winnings, you have a variety of options as well:
Automated Clearing House or e-check: Using the same bank account number and routing number you used in funding your account, you can request for an ACH or e-check. Once the transaction is cleared, you should have access to your earnings within 3-5 business days.
Borgata Cage: You can withdraw your funds directly at the land-based sportsbook. To get your cash at the casino, all you need to do is go along with a valid photo ID to the Borgata cage.
Neteller: Your winnings are transferred directly into your bank account via the e-wallet service.
Check: You can request for a check in the mail from BetMGM and they'll send it to you in a week.
Other withdrawal options you can opt for include PayPal and Skrill.
The currency accepted currently by the sportsbook is the US Dollar. In the nearest future, cryptocurrencies such as bitcoin might become available.
BetMGM Sportsbook Competitors And Reputation 
MGM Sportsbook is one of the leading sports betting providers in the US and international markets not just because of the brand equity it is enjoying from its parent company, MGM Resorts International, but its site and app are quite attractive and intuitive. As is common in a lucrative market, there are other legal sports betting sites in the US and outside the country that can give BetMGM a run for their money. Here is a list of some rival wagering companies:
BetAmerica
FoxBet
BetRivers
Caesars
FanDuel
DraftKings
Parx
PointsBet
SugarHouse
William Hill
888sport
BetMGM Online Betting: Current News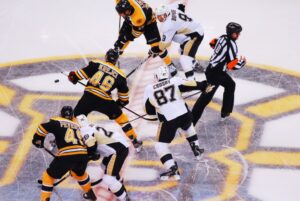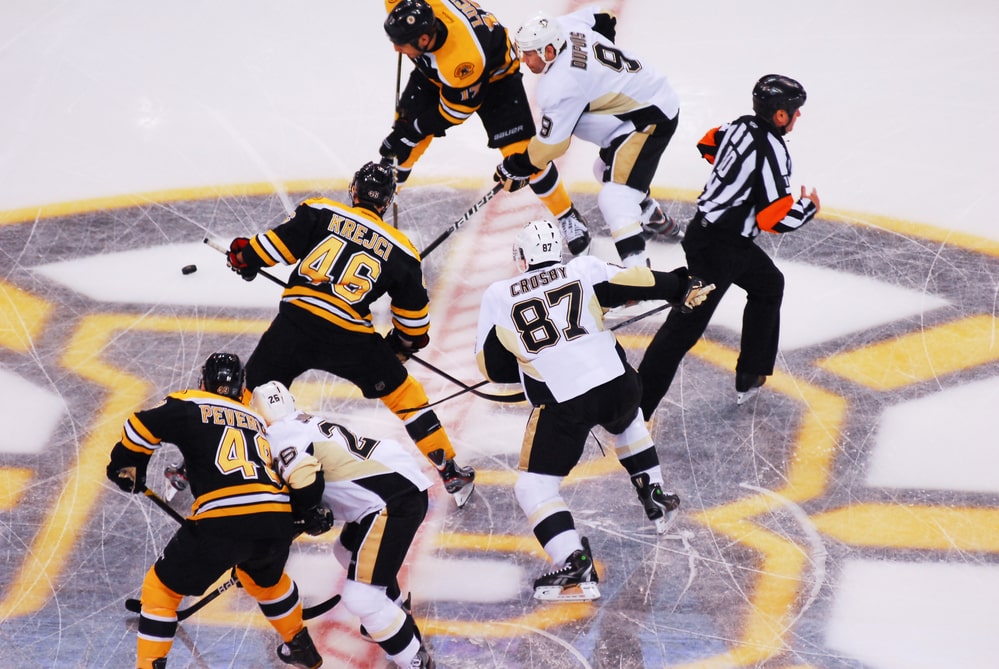 Currently, the MGM Sportsbook is seeking entrance to more states across the US as efforts are being made to legalize sports betting all over the country. In an effort to solidify its position as one of the leaders in the sports wagering market in the US, MGM Resorts International teamed up with Yahoo! Sports to integrate the BetMGM Sportsbook app into the Yahoo! Sports mobile application. This blockbuster deal makes Yahoo! Sports the official Digital Media Sports Partner of MGM Resorts International.
However, the coronavirus epidemic slowed down the progress of the company just as it did the global economy since many tournaments and leagues were suspended. MGM announced that they were giving refunds to their customers who placed bets on canceled games as they continued to accept wagers for games that weren't affected. BetMGM is continuing to monitor the current situation of things and are keeping the safety of its customers at the forefront of their activities.
Conclusion
The BetMGM sportsbook app is available in New Jersey, Indiana, West Virginia and Colorado. Although there are no loyalty programs for sports bettors, they still offer some amazing deals that you can take advantage of. Give the BetMGM sportsbook a try today to make some really cool earnings.
Also, we recommend you to read more about:
MGM Sportsbook FAQ
Is MGM online sportsbook legal in the US?
Yes. BetMGM online sportsbook is legal in several states that have legalized and regulated online wagering.
What states allow MGM Sportsbook?
At the moment, BetMGM sportsbook is fully legal in New Jersey, Indiana, West Virginia and Colorado. As more states completely legalize online and mobile sports betting, BetMGM will become available in them. 
Who can play at MGM? 
To play at MGM, you must be 21 years of age or older. You must also be physically located at any of the approved states before you can wager.
What betting markets does MGM offer? 
The major professional and college sports are offered by MGM. These markets include the NFL, NBA, NHL, MLB, MLS, MMA and more.
Who owns MGM sportsbook? 
MGM sportsbook is owned by Roar Digital. This company is a joint venture of MGM Resorts International and GVC Holdings.
Written by: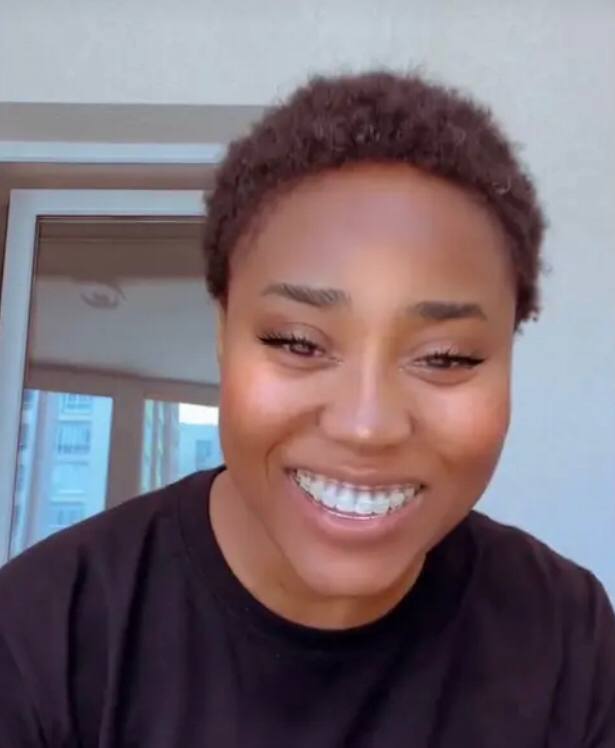 Author, Contributor at Gamblerzz.com. Jeannie is one of our top writers and gambling experts. Jeannie is an active poker player, and she knows a lot about all kinds of gambling games and sports betting.