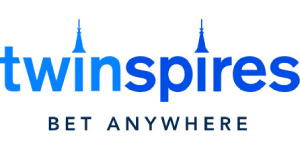 TwinSpires Sportsbook Review
Published: Aug 27, 2022
Updated: Oct 31, 2022
Copy Promo Code
PLAY500
Copied
Pros
+

Free no commitment test of the site and it offers
+

Casino games and sports wagering options
Cons
⨯

Not recommended for Internet Explorer browser
⨯

Few banking options
Screenshots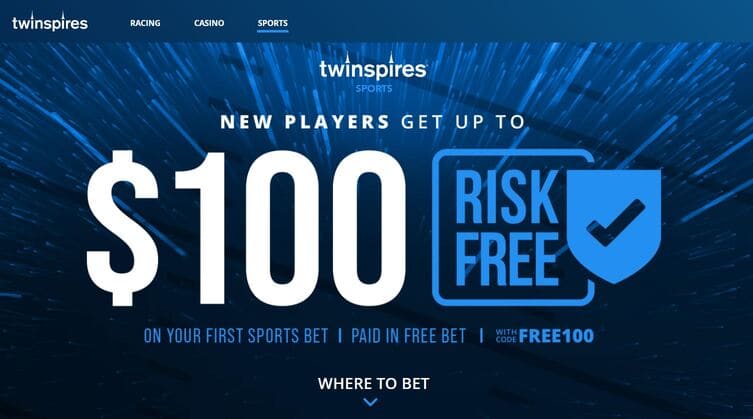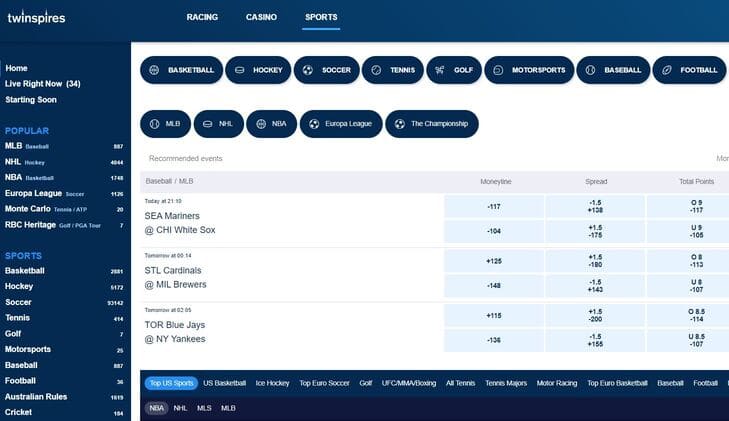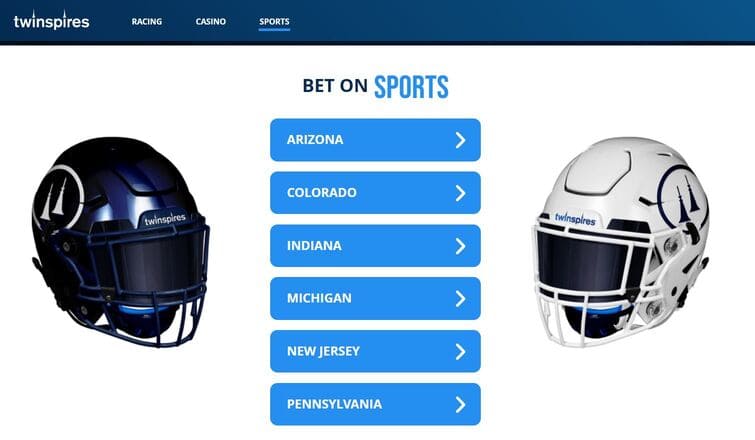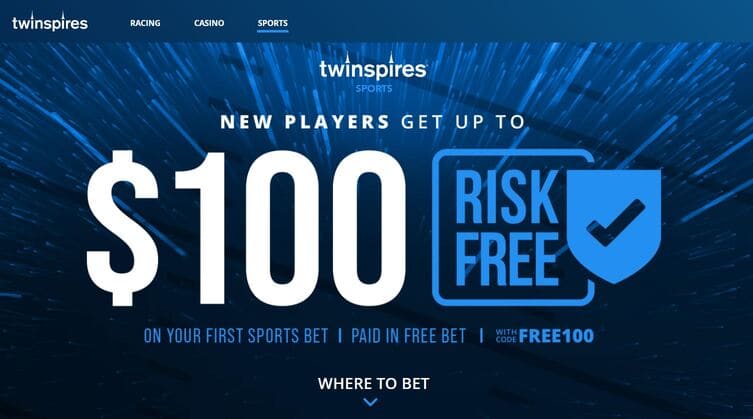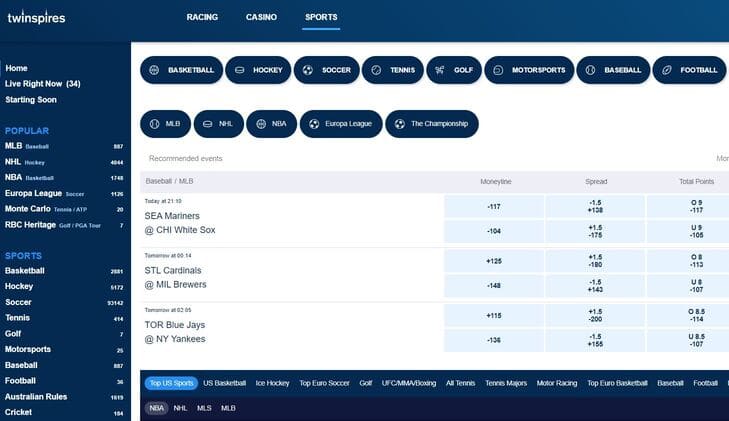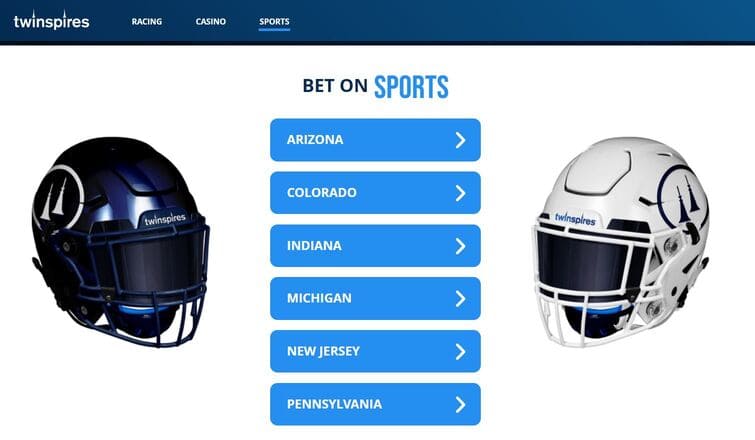 The United States is slowly opening its doors to sports betting. While some states have completely legalized sports betting, others are very close to getting approval for the same.
The online betting market, irrespective of the restrictions, is massive in the US. And, there are many big players providing opportunities to the people of the country to bet on their favorite sports in a seamless manner.
And one of the platforms is TwinSpires. In this TwinSpires Sportsbook review, we are sharing everything you need to know about this platform.
TwinSpires — An Overview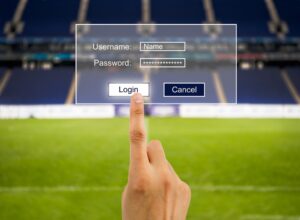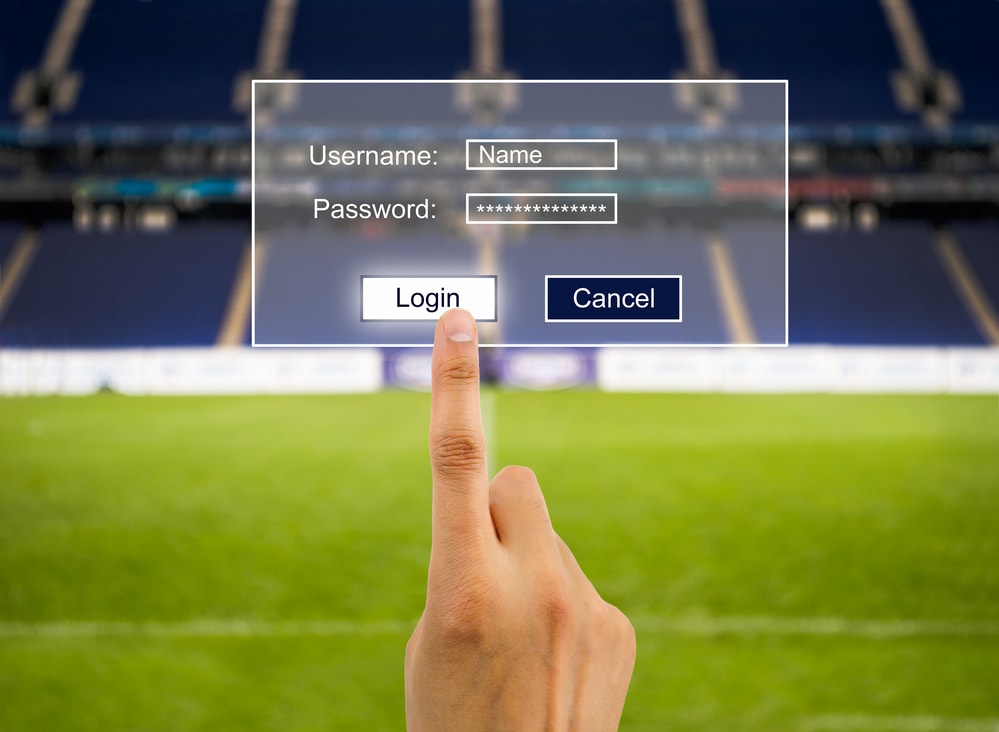 TwinSpires was launched under the name BetAmerica in the year 2008, but recently got rebranded. At first, it was a horse betting platform and is owned by Churchill Downs Incorporation. With over a decade of operation, the website has established a strong footing in the American betting industry.
The platform expanded its presence in February 2019 in New Jersey by launching a sportsbook-affiliated Golden Nugget Casino. The website is powered by SbTech. Ever since its launch in New Jersey, it has become one of the most popular online sports betting platforms in the state. In the year 2019, the platform became legal in three states including:
New Jersey – Golden Nugget Casino
Colorado – Presque Isle Downs
Indiana – Rising Star Casino
With more states gradually legalizing sports betting in the country, TwinSpires aims to expand its presence further.
TwinSpires Sportsbook Bonus 
Sign up bonuses are among the biggest ploys that attract customers to online sports betting. These bonuses are a huge part of online gambling sites. TwinSpires is no different and offers two bonuses that new customers are eligible for.
100% Initial Matching Bonus 
In this offer, the platform matches 100% the first deposit made by the players up to $500. For instance, if you add $50, TwinSpires would provide you with an additional $50 into your account. So before you even place your wager, you get to double the fund, which is an attractive offering.
Live Betting Free Bet 
As the name suggests, it is available when you access the Live Betting option for the first time. When you choose this feature, you get free $20 credited to your account.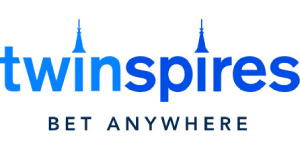 TwinSpires online betting bonus
Copy Promo Code
PLAY500
Copied
TwinSpires Promotions 
Along with the first deposit bonus, there are many promotional offers provided by TwinSpires that include:
$20 Free on Mobile Bet : The platform has been coming with new ways to promote TwinSpires Sportsbook app. When players access the mobile app, they get free bets worth $20. All they have to do is place a wager of a minimum of $20, and the platform will give an additional $20.
Get $20 on a $5 Bet: To access this promotion, head to the Promotion section on the official website. Thereafter, place a minimum wager worth of $5 to acquire an extra $20 for withdrawal.
As of now, TwinSpires does not provide any loyalty programs or VIP programs. But, we can expect the platform to come up with some interesting offers in the distant future.
TwinSpires Sportsbook Odds — Winning Probabilities
Odds play an important role in the returns players get after placing their bets. TwinSpires offers its players big chances of winning substantial money.
For instance, the odds of a football match stood at Los Angeles Ram +800 – New Orleans Saints -900.
So if players bet $100 on the first team, they can win 900 whereas if they wager the same amount, players can take $1000 home.
Either way, they are winning a good amount. The odds offered by the website are favorable for all players, and with the right predictions, players can win a big amount of money.
Live Betting 
TwinSpires sportsbook sports betting offers exceptional features for live betting. It provides comprehensive coverage of a lot of sporting events, including Soccer, Tennis, American Football, and Rugby.
By accessing the feature of Live Betting, players can acquire constant updates on sporting events that are currently happening. The live betting section also provides real-time statistics.
For instance, the statistics section displays the time that has elapsed, goals that have been scored, abstract details of other aspects of the games, etc.
The live streaming section is quite intuitive and allows players to place the bets while watching the game. But presently, the platform only offers live streaming of horse races. But, we do hope that TwinSpires decides to add live streaming for other sports events as well.
Sports Betting Offered By TwinSpires
TwinSpires offers a full range of sports that include major mainstay American sports. Sports covered by TwinSpires include:
Football
Tennis
Basketball
Soccer
Hockey
Golf
MMA
Motor Racing
Boxing
Baseball
Aussie Rules
Cricket
Rugby Union
Cycling
Types of Wagers Offered By TwinSpires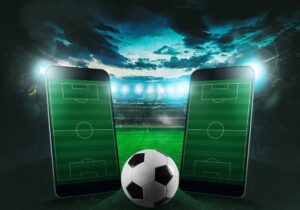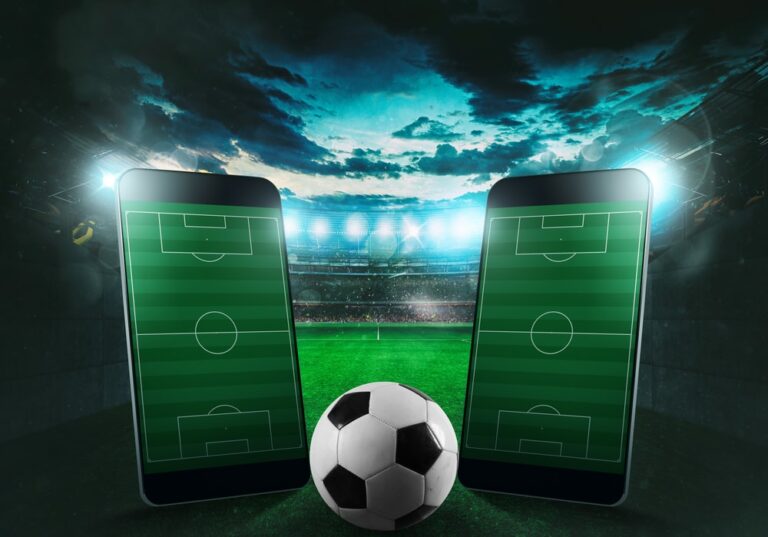 Along with offering an extensive range of sports betting options, the platform also extends an impressive range of sports wagering. The types of wager include –
Moneyline — This type of sports betting lays out the amount a player must bet to win a particular sum. This form of wagering does not include handicap or point spread. To win this bet, the team that the player has wagered on should win the event.
Point Spread Betting — A lot of sports bets include the point spread wagering. It is also known as handicap betting or betting the spread. In this, the team must win or lose by a certain number of goals or points. This type of betting provides an equal field for both teams to win.
Halftime Line — Halftime bets are a form of wagering that is placed after the completion of the first half. The odds provided for this bet are based on the action that might occur in the next half of the game.
Future Betting — Future betting is a type of wager that is placed on an event or series that will conclude in the future. This outcome of the future bets comes in a distant future instead of the day the bet is placed.
Parlay Betting — This is one of the popular types of sports wagering. It combines different straight bet wagers into one ticket. Players get to pool the bets with spreads as well as totals. A parlay is also known as combo bets, accumulators, or multi wagers.
Teaser Betting — A teaser wager is similar to parlay bet in which bets are made by choosing multiple events. The main factor that differentiates the two wagers is that in teaser, players can alter point spread as well as over/under totals between 4 and 10 points.
TwinSpires Mobile App 
TwinSpires sportsbook mobile app is available in both iOS and Android versions. Bettors in New Jersey, Colorado, and Indiana can download the app from the App Store and Play Market and place real money wagers.
The mobile app is easy to download and capable of operating efficiently in any mobile device. Streamlined navigation menus are integrated especially for mobile users, making it easy to navigate your way around the different sports and betting options.
All the features and functionalities of the desktop version are available on the mobile app. The live offering is positioned on the homepage, where you should be able to look through the sports.
There is a 'bet search' feature, which is a valuable tool that allows you to head directly to a particular bet, thereby saving your time spent on looking for bets. Right next to the Live Chat option, there is a drop-down menu that allows the players to see the betting odds as per their preferences.
You can seamlessly adjust the bet size, view the existing wagers, manage teasers, etc. TwinSpires mobile app supports in-play betting and offers comprehensive betting information to provide an enhanced experience.
You get three views on the in-play sports betting. The first one offer live scoring updates, the second window displays a digital representation of what is happening in the game, and the third one shows a comprehensive list of updated stats. With detailed information, the apps allow players to make well-informed decisions.
Registering on TwinSpires Platform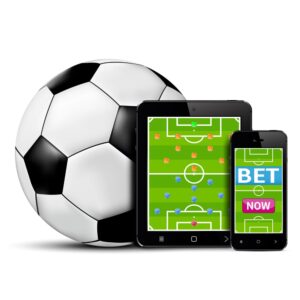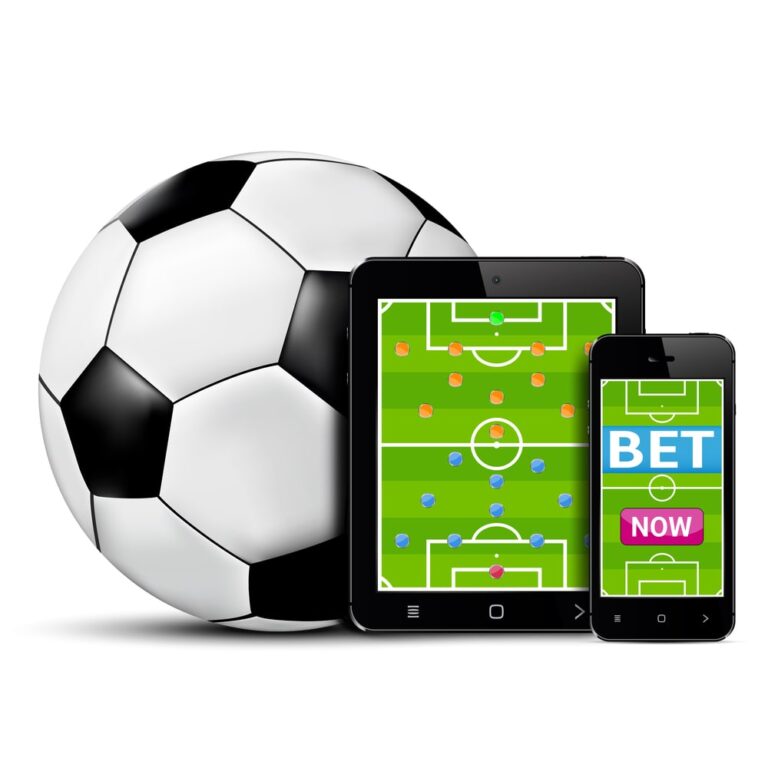 Creating an account on TwinSpires is quite simple and fast.
To download the TwinSpires Android app, visit TwinSpires directly and get the download link. iOS users can access the app from Apple's App Store.
Once downloaded, fill the registration form and provide the information asked such as name, address, social security number, etc.
 Once your details have been verified, you can choose a login ID and password, and access your TwinSpires account anywhere, anytime.
TwinSpires Deposits and Withdrawals
Deposit Options 
Bettors typically consider sportsbooks that offer secure and versatile banking options. And, TwinSpires does not disappoint players in this regard. The platform allows players to make deposits from any part of the world, ensuring a reliable international presence. Following are the deposit options at this platform.
Bank Transfer
Cash
Prepaid cards
Skrill
Debit or credit cards
ACH
PayNearMe
PayPal
Moreover, online banking is the default method where you can add money without bearing additional fees. While other methods offer ease of use, players have to pay certain fees.
Withdrawal Options 
In comparison to the deposit methods, there are not many withdrawal options available at TwinSpires. Presently, the platform offers four types of withdrawal methods that include –
Neteller
Cashier cage at Golden Nugget
Check by mail
eCash or electronic bank transfer
eCash is the most efficient means of acquiring your winning.
Competitors and Market Position of TwinSpires
TwinSpires is an extensive gambling domain that offers a wide range of betting activities to its users. But the betting world is highly competitive, and TwinSpires is not safe from it. Following are the top competitors of this online sports betting platform –
RaceBets
Twinspires
XpressBets
888 Sport
Suaposta
TwinSpires, with a long history in the betting industry, holds a strong market position. It is among the best sports betting platforms in the states of New Jersey, Indiana, and Colorado.
What's New?
TwinSpires never fails to impress its players with exciting bonus offers. Right now, players of Indiana can get a new sign-up bonus. The TwinSpires promo code FREE25 allows people to get $25 free to see what the platform has to offer. Players do not have to make a deposit; all they have to do is sign-up.
TwinSpires and Coronavirus 
With sports being cancelled worldwide due to coronavirus, the online sports betting industry has been in turmoil. But Sports is slowing back to America, so we can expect the return of sports betting as well.
Baseball has started, the NHL and NBA will also follow the suite. Online sports betting platforms are gearing up to get back on track. TwinSpires has already begun to come up with innovative ideas to attract the players. With sports restarting, the platform aims to get back on track after months of lockdown.
Adherence to Safety Standards 
TwinSpires is a licensed operator; therefore, the platform focuses on complying with the best betting practices. It focuses on offering customers the option to set time limits, deposit limits, and loss limits to their sessions. Moreover, they also get self-exclusion periods.
Customer Support 
TwinSpires has a dedicated customer support system, which is one of the best in America. Generally, players would not need help figuring things out, as the platform is highly user-friendly.
But, the platform has provided a comprehensive FAQ section. In this, users can find answers to the commonly asked questions by other players on the site.
And, if they do not find the right solution, players can contact the support team that is available 24/7. Players in Indiana, Colorado, and New Jersey can contact the team at 1866-607-7929. The platform has also provided a live chat option. Also, players can contact the team through email at [email protected].
Conclusion 
While it has been in the betting industry for a long time, TwinSpires is a new betting platform in New Jersey, Colorado, and Indiana. There are some pitfalls that the platform needs to address, but benefits surpassed the few cons.
TwinSpires extends interesting offers and valuable features that offer a seamless sports betting experience. Whether someone is an experienced bettor or new to this industry, the TwinSpires platform can be used seamlessly by anyone.
Also, the reputation of the platform ensures the players of security and reliability. In the coming years, we can expect the platform to offer more enhanced services and further expand its presence across the United States of America.
Also, we recommend you to read more about:
FAQ
TwinSpires online sportsbook legal in the US?
As of now, TwinSpires is legal in New Jersey, Colorado, and Indiana. Since online sports betting is not legal entirely in the US, the operation of this platform is restricted. With states slowly favoring sports betting, TwinSpires aims to expand its market across the country. 
What states allow TwinSpires Sportsbook?
Considering that many states in America do not allow sports betting, the presence of the TwinSpires sportsbook is limited. In the year 2019, the betting platform established its presence in New Jersey, Colorado, and Indiana.
Should I be 21 to play on TwinSpires Sportsbook?
The legal betting age in America is 21 and above. Therefore, if a player wants to access the TwinSpires platform, he or she must verify the age. 
How fast will I receive my winnings on TwinSpires?
TwinSpires is famous for its fast payout process. The time it takes for a player to receive his or her winnings depends on the methods they have chosen. eCash is the fastest way of gaining your winnings. 
How can I contact the Support Department on TwinSpires Sportsbook?
Along with live chat, New Jersey, Indiana, and Colorado players can contact the customer support team at 1866-607-7929. Email address for New Jersey players is [email protected], whereas Indiana and Colorado players can email at [email protected]. 
What is the maximum bet amount on TwinSpires Sportsbook? 
There is no set maximum bet limit in TwinSpires Sportsbook. Instead, it depends on the bet types, sports or events. 
Written by: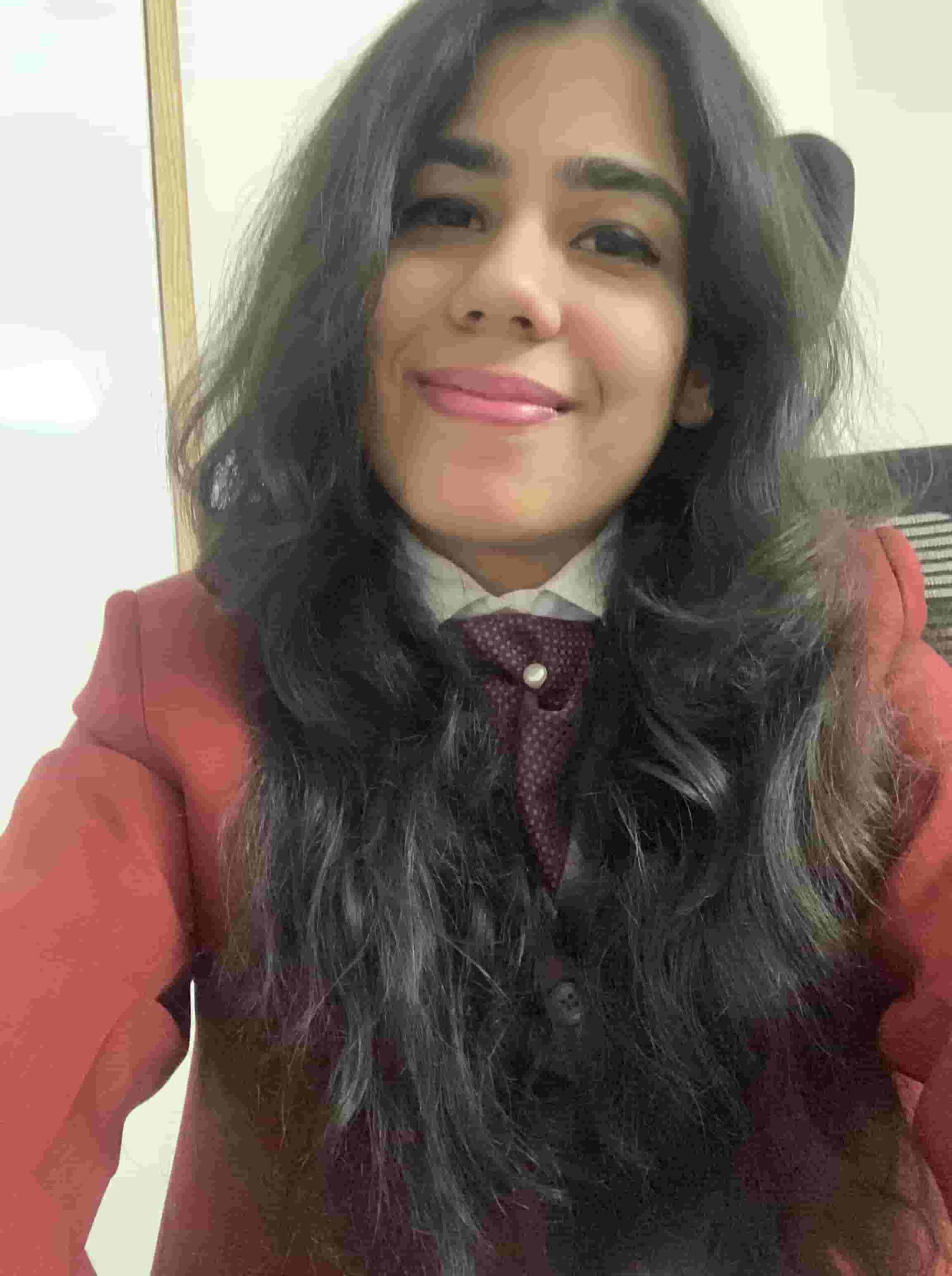 Divya is a content research and analytics enthusiast who loves curating premium content in a diverse niche. Particularly adept in creating gambling and betting reviews to offer our users the best gambling guides in the US.
You Can Also Place Your Bets On: