Licensed Colorado Sports Betting Apps
Published: Aug 3, 2022
Updated: Aug 9, 2022
Since May 2018, when the US Supreme Court overturned the federal ban on sports wagering, some states began to make way for sports betting. It began officially in Colorado on May 1, 2020. This was six months after the legalization bill (known as Proposition DD) was approved. Since then, we have seen the introduction of many Colorado online sports betting sites. Like many other states, Colorado took the time to make the decision and made the legalization a gradual process. The approval of the bill authorized a 10 percent tax on the revenue earned by sports gambling operators.

The income generated from this will be used to fund the water project in the state. This article was written to guide anyone who is interested in sports betting and online casino games in Colorado. They will find a detailed explanation on how beginners can choose a good gambling site and sports betting app. Also, available gambling options and policies regarding the use of players' private information by sportsbooks apps are included in this article. Let's start it by understanding the state's sports betting history.
List of all the sportsbooks live in Colorado
CO Sports Betting History

Legalizing sports betting in Colorado was never easy as the state voters took a progressive attitude towards social issues. It includes same-sex marriages, marijuana, but nothing could be said concerning Colorado online gambling. In 2019, the legislature pushed the envelope, and the final approval did not occur until the session's last day. Ultimately, it was passed in November 2019 with over 20000 votes. Now the regulators could start crafting rules and regulations regarding sports betting.
Finally, legal sports betting was launched on the 1st of May 2020, even though major sports leagues were suspended due to the pandemic. All thanks to the industry-friendly laws, which have helped in taking the market ahead. The pro teams have signed deals with the operators to attract new players.
How To Bet Online On Sports In Colorado

It is really easy to bet online on sports in Colorado. Players have to start by choosing a legal sports betting site and following the registration process. It is similar to the same process as in many other states. A convenient banking option also has to be selected for deposits and withdrawals. The available banking options vary with sportsbooks. Beginners often choose sportsbooks wrongly by making decisions based on enticing adverts.
How to Choose Colorado Online Sportsbook
It is usually easy for expert gamblers to choose a good sportsbook. But for beginners, it could be a difficult task, and they could make the wrong choice. There are different factors checked by experts before picking a site. Here are those factors for every beginner to consider:
Banking methods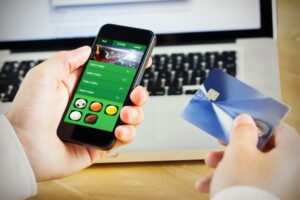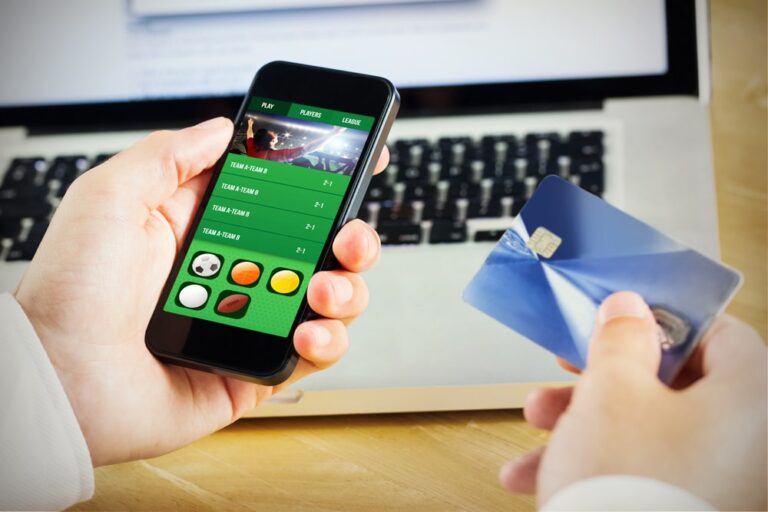 Many real money betting sites provide different banking methods for bettors. This is to make it easy to deposit and withdraw money from their website. With the long list of many payment options available, players can choose which one works for them. It is always necessary to check the banking and payment methods available. If a player does not find a way, he or she can opt for another site with more options. Popular payment methods include Paypal, Check, Skrill, Credit/Debit Cards, Online banking, and ACH/eCheck.
Security

Another important thing is to know if the sportsbook app is secure. Players can quickly get into trouble when they use an insecure website. They risk losing their payment details and private information to fraudsters. A legal sports betting site must use the HTTPS secure protocol to ensure the safety of players. This protocol ensures that data shared between users of the site receives full encryption.
It also provides the safety of payment details. Players also have to check privacy policies of the site. This may seem to be a tedious task, but it is necessary. The privacy policy reveals how a site uses or stores the visitor's and members' information. Any player who finds the privacy policy of a gambling site unsuitable always can opt-out immediately. Some players take time to search and read reviews about a casino or sportsbooks before using it. Reading independent reviews and other users' comments on betting apps can save newbies a lot of trouble.
Promotions and Bonuses
Promotions and bonuses offered at a sportsbook are also other important factors to consider. Nearly all gambling sites will offer a form of welcome bonus for new members. Expert bettors take time to review bonuses offered by the sites before they register.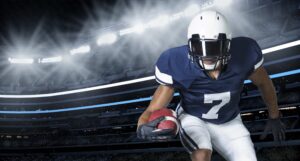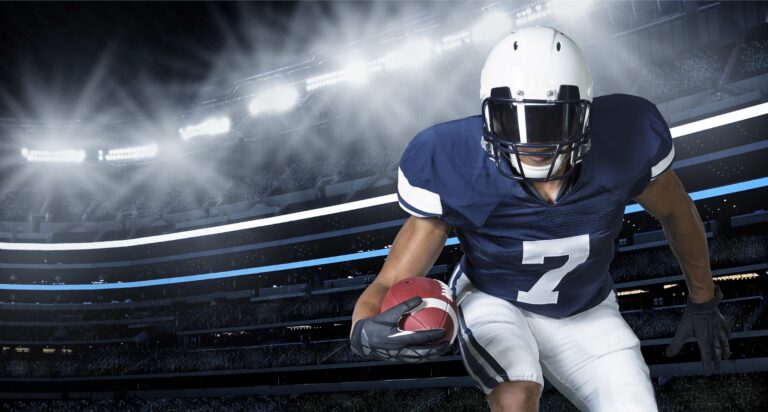 Members can get up to hundreds of dollars in free bets, cashback, welcome bonuses, and VIP programs. Free bets and welcome deposit bonuses are the most common kinds of bonuses offered to new players. Free bets are given by sportsbooks to new punters to make "risk-free" bets. For example, a player could get an offer for a free live bet up to $100. As the bettors make their first bets on the site, they might lose some money. The sportsbook reimburses up to $100 lost from his or her bets. Thus, if a bettor loses $80, the sportsbooks give back $80.
If any user loses more than $100, only $100 can be reimbursed. Also, this offer does not apply when a punter wins. Bettors who win collect their prize and move on. The deposit bonuses are mostly given by US gambling sites offering online casino games. These bonuses can be used on many casino games and sports bets, as much as the site allows.
Gamblers can also play for real money and win with bonuses. Deposit bonuses usually come as match bonuses — a percentage to match the deposit amount. For example, if a bettor is offered 100% up to $400. He or she will receive a bonus amount equal to the amount deposited, but cannot exceed $400. If the player deposits $300, he or she will receive $300 as the bonus. If $500 was deposited, the bonus would not exceed the $400 limit. While the bonuses for new members usually serve as an attraction to gambling sites, other bonuses are meant to reward loyal players. Cashbacks, referral bonuses, reload bonuses, and VIP programs can be enjoyed by regular site users. Though bonuses and promotions seem exciting, they always come with terms and conditions. Gambling sites will still place limits like maximum wins, wagering requirements, a restricted number of games, etc. It is essential to check the terms of bonuses before claiming them.
Reputation and Legalization

A sportsbooks needs to maintain a good reputation. New users can easily find complaints and bad reviews online if a gambling site is not trustworthy. The new users check thoroughly to ensure the casino has had no issues in the past. For this reason, most gamblers prefer to use gambling sites that have been available for some time. New gambling sites will rarely have reviews online, and one may not know how reputable they are. Another way to check the reputation of gambling sites is to know the license under which it operates.
A gambling license is usually a prerequisite for sportsbooks and online casinos to operate in different jurisdictions. It is usually given by a gaming authority that covers that jurisdiction or region. These gaming authorities keep sportsbook sites in check and regulate their activities.
Licensed and regulated gambling sites are answerable to the gaming authorities they operate under. Disputes can be settled between punters and the operators of the website if any arises. Also, the license a site holds determines its legality in different regions. Colorado online sports betting sites have to be licensed by the Division of Gaming and the Colorado Limited Gaming Control Commission. Some other top gaming regulators in the world include Malta Gaming Authority, Gibraltar Gambling Commission, and the UK Gambling Commission.
Customer Support

A good gambling site must have a professional support team. There are different ways gambling sites offer customer support. This includes email, live chat, contact forms, FAQ, telephone, and social media supports. Most punters love to find the live chat available, especially when it is 24/7. They can easily contact the operators and get answers to their questions immediately. Having a FAQ page is also important as it will eliminate the need for punters to contact the support team since they have already found answers.
Choice of Games
Gambling sites offer different bet options, including sports, e-sports, and online casino games. Punters who enjoy playing games will always consider the number of games available at a site before signing up. Some popular casino games featured on many gambling sites include legal online poker, blackjack, roulette, slots, craps, bingos, and more.
Apps
People who enjoy mobile sports wagering are always ready to download apps to their devices. They can always make use of the sports betting app to place bets easily without having to visit the site. Most of the sportbook apps are designed to work on iOS and Android devices.
Software
Gambling sites operate on software provided by different developers such as Evolution Gaming, NetEnt AB, NYX Gaming Group Limited. They are well-known gaming software providers that develop top-quality games and gambling products. Players can always check the software on a gambling site to know how good the platform will be.
How To Register At Colorado Sportsbooks?

Now that you have learnt about the sites, this section will help you know about the registration process. Betting at the Colorado sportsbook is possible provided you have completed the registration process on the online sports betting apps. Without that, no one can wager on sports events as you cannot transact money. First of all, you must click on the signup button, after which a page will open up. Here you have to fill in all the details. While entering the particulars, you have to be careful as missing a single step will not verify your account. Hence, it would be best if you did the process slowly and then go ahead with betting.
Registration Steps
Step 1 

Step 2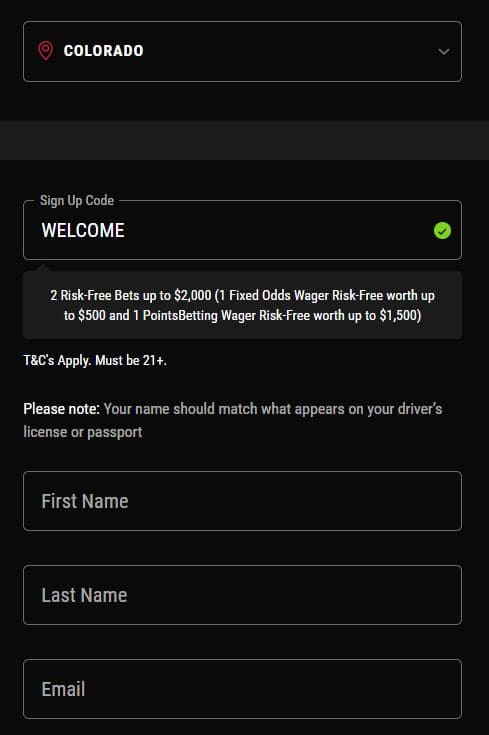 Step 3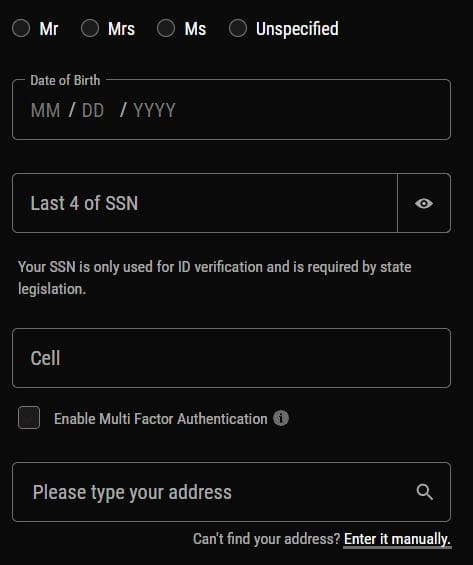 Step 4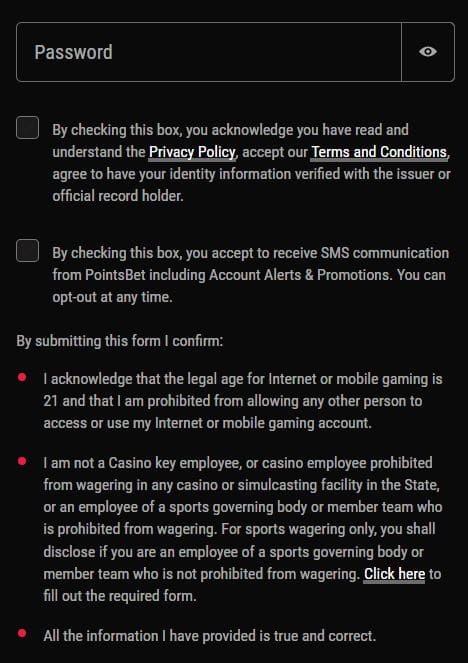 Best Colorado Betting Apps
DraftKings Sportsbook
This Colorado sports betting app started in August 2018 with mobile gambling in New Jersey. Today, it operates in about seven states, including Colorado. It offers an attractive deposit bonus up to $500 + $500 Risk-free bet to new users. The casino is legal in the United States. DraftKings accepts most of the popular payment methods. It holds all the important Colorado sports gambling licenses.
FOX Bet
Fox Bet Sportsbook is currently available to punters in Colorado and two other states. It was formed as a result of the partnership between the FOX media group and The Stars Group. Both companies had come together to expand legal gambling on sports across the US. Players can get up to $1000 as a welcome bonus on Fox Bet. It comes in two forms $500 match bonus and $500 risk-free bet. The sportsbook is safe and legal in Colorado. It offers 24/7 support for users and a detailed FAQ section.
PointsBet
PointsBet began in the US in 2019. The mobile app is one of the most user-friendly apps for players. It provides a form of spread betting that makes it unique. Bettors are given two welcome bonuses, which are risk-free bets up to $1,000 after the first two bets. There are other promotions, such as random booster odds and early payouts. The mobile sports betting app allows payment in four different methods. It is safe as it is licensed and regulated by the necessary authority. It offers support via phone, live chat, and email.
FanDuel Sportsbook
Founded in 2009, FanDuel has become one of the best sportsbooks in the US. It started as a fantasy sports site but now offers sports gambling. The sports betting app was launched in 2018 after being authorized by the New Jersey Division of Gaming. It currently offers mobile sports betting in 4 other states apart from Colorado. New players are welcomed with a risk-free bet up to $500. There are different payment options on FanDuel, and the transactions are safe. It also offers casino games but in New Jersey and Pennsylvania only.
BetRivers
BetRivers' sportsbook was launched in 2018 but offered mobile betting in 2019. It currently accepts players from Colorado and three other states for mobile gambling. New members are offered a bonus of 100% up to $250 as the welcome bonus. There is also a VIP program for loyal users of the app. It also offers many casino games to players in states that allow online gambling. There are five different payment methods bettors can use to make deposits. Placing bets at BetRivers is safe as it is licensed and regulated.
Sky Ute Sportsbook
Sky Ute is a result of the partnership between the Sky Ute Casino Resort in Ignacio and USBookmaking. It offers different gambling options, including NHL, CFB, Golf, NASCAR, and many others. It offers any welcome bonus to players at the moment. Also, deposits and withdrawals can only be made with a Play+ account at the moment. But the sportsbook is licensed and can be used by people in Colorado.
Barstool Sportsbook
This site was officially launched on the 9th of August 2021. Barstool sportsbook do not own any property in the state but operate legally in the state. Penn National Gaming owned a significant share of the sportsbook. They can start preparing for the NFL season as now the citizens can place wagers.
CO Land-Based Sportsbooks In Casinos
Players not interested in online betting and wish to place wagers through land-based sportsbooks can visit the below casinos. 
● Barstool Sportsbook at Ameristar Black Hawk
111 Richman St., Black Hawk
720-946-4000
Monday to Friday: 10 a.m. to 10 p.m.
Saturday to Sunday, 8 a.m. to 10 p.m.
● BetRivers Sportsbook at McGill's Hotel and Casino
232 Bennett Ave.
Cripple Creek
719-689-2446
Open 24 hours
● Betfred Sportsbook at Saratoga Casino
101 Main St.
Black Hawk
303-582-6100
Monday to Friday: 10 a.m. to 11 p.m.
Saturday to Sunday: 9 a.m. to 11 p.m.
● Colorado Grande Casino
300 E. Bennett Ave.
Cripple Creek
719-689-3517
Open 24 hours
● Elite Sportsbook at Red Dolly Casino
530 Gregory St., Black Hawk
303-582-1100
Open daily from 8 a.m. to 2 a.m.
● DraftKings Sportsbook at Mardi Gras Casino Black Hawk
300 Main St., Black Hawk
303-582-5600
Open daily from 10 a.m. to 10 p.m.
● Johnny Nolon's Casino
301 E. Bennett Ave.
Cripple Creek
719-689-2080
Open 24 hours
● Maverick Sports at Grand Z Casino
321 Gregory St.
Central City
303-582-0800
Open 24 hours
● Sportsbook at Monarch Casino Black Hawk
488 Main St., Black Hawk
303-582-1000
Open 24 hours
● Sasquatch Casino
125 Gregory St., Black Hawk
720-880-1616
Open daily from 8 a.m. to 2 a.m.
● Caesars Sportsbook at Isle Casino Blackhawk
401 Main St., Black Hawk
800-843-4753
Open 24 hours
● TwinSpires Sportsbook at Bronco Billy's
233 E. Bennett Ave., Cripple Creek
719-689-2142
Open 24 hours
Partners Of Local Sportsbooks
Colorado requires the legal sportsbooks to enter into a partnership with the land-based casinos to operate. The casinos that have gained licenses are permitted to issue one online and one retail sport betting license. Here is a complete list of parent casino companies and online sportsbook operators.
| | |
| --- | --- |
| Online Sportsbook | Casino Partner (Parent Company) |
| Circa Sports | Century Casinos |
| Smarkets  | Full House Resorts |
| theScoreBet | Jacobs Entertainment |
| PointsBet  | Double Eagle |
| FOX Bet | Eldorado Resorts |
| DraftKings Sportsbook | Twin River |
| Penn Sports Interactive (Barstool Sportsbook) | Penn National Gaming (Barstool Sportsbook) |
| FanDuel Sportsbook     | Twin River |
Sportsbooks Yet To Launch In Colorado
SI Sportsbook: The Sports Illustrated Sportsbook is ready to start operating in the sports betting market in Colorado. Earlier this summer, the parent company of Sports Illustrated, 888, and Authentic Brands Group announced an exclusive partnership to offer iGaming and online sports betting to players.
They will partner with "the Colorado Grande Casino in Cripple Creek." With that, the sports betting app in the state will be 25.
Features Of Sports Betting Sites In Colorado
Here are a few features of online sports betting sites that will give you an idea of why you should gamble online. After understanding the features, you can decide whether to play at land-based casinos or at online sites. 
User-Friendly Interface:

It would be easy for players to place bets on different sports events through these sites. They can easily find information on the site by browsing through the banking section, FAQ, etc.

Live Betting / Live Streaming:

The online sportsbooks have a strong live betting section through which you can place in-play bets. These bets can be placed while you watch the live events.

List Of Betting Odds:

On the sportsbook, the lines are easy to find as they are well organized. All boosts are transparent, and top leagues are appropriately mentioned. Thus, players can pick on events and start betting.
Private Information for Colorado Sports Betting Apps
Sportbook apps usually demand some personal information from users. Punters may have to fill in their names, addresses, telephone numbers, and other private information. These data are relatively safe when entered at trustworthy and reputable sportsbooks. Fraudsters still have some methods of extracting private information and stealing identity. So, players have to take steps to protect their information even if they trust the sportsbook. Here are some simple things punters should know to keep their data safe.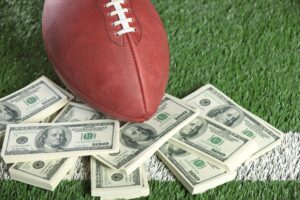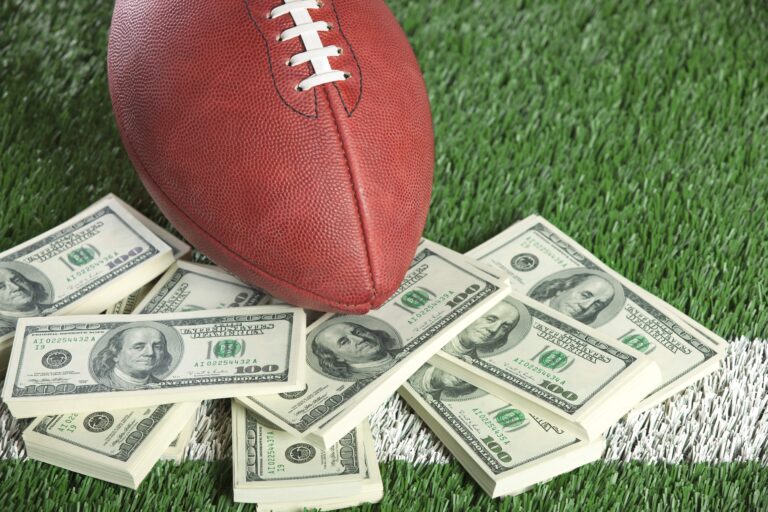 Only a reputable casino or Colorado betting sites should be used.
Sportsbooks private details should not be shared with anyone
Sportsbook account details should not be written anywhere.
Sportsbook Support Staff will never request for users' login details.
Different passwords should be used for different online accounts
Bettors should always sign out after each gambling session.
How To Get A License For A Sports Betting Site In Colorado?

Sportbooks and casino operators are licensed by the Division of Gaming and the Colorado Limited Gaming Control Commission. There are different license categories: Vendor Major, Vendor Minor, Associated Business, the internet sports betting operator, the Sports betting operator license, and the Master license.
Different fees are charged for each of the licenses. The master license is the most important one. It permits the holder to operate a retail sports wagering site. All sportsbooks that want to operate in Colorado must partner with a land-based casino. Interested operators may complete the betting business application form which can be downloaded from the Colorado official website. Here is a summary of the main points of the Colorado online sports betting rules.
Punters should be up to 21 years and must be physically in Colorado to bet.
Sportsbook revenue is taxed ten percent.
Gambling on High school sports is prohibited
Gambling on e-sports is not legal. However, bets can be placed on video games that are approved by any sport's governing authority.
Proposition bets cannot be placed on college sports.
There's room for mobile gambling.
Types of Sports Bet in Colorado
Beginners may not find it easy to choose a type of sports bet. Here is a brief explanation of wagering options.
Single-game bets: This is a kind of bet done on one match or one sports event. It could be on the points spread or the game-winner, but it is just for a single match.
Teaser bets: This allows bettors to combine bets on two different games. Bettors are allowed to change the point spreads for each match, but it reduces the odds on bet.
Parlays: These are a series of bets which are connected. The prize is only paid when all legs in the parlay win. If a player makes a parlay bet on six matches, he or she must currently predict the winner in the six matches. If anyone the teams lose, he or she loses the bet.
Over-under: Here you predict the total score of both teams playing the match.
Moneyline: Moneyline bet requires you only to predict the winner of the game. Here, there is no point in spreads, and odds are given on the basis of the team that is being favored. It is the standard wager that you will get on NHL and MLB betting. For example, when the Nuggets at -150 favorites go against the Suns, they take a $150 bet to win $100 on a Denver win.
In-game bets: These kinds of bets are made after the match has begun. They depend on real-time data, usually available only to regulated sports betting operators.
Proposition bets: Proposition bets are predictions of different possible happenings in a match. It could be specific to a player or the match itself. Punters can predict whether a particular player will score or not, or whether the match will extend into extra times. There are many other options available.
Straight bets: In straight bets, punters wager on single games that could carry a money line, point spread, or a total.
Point Spread:

It is a bet where the team is favored to win by a specific number of goals or points. Bettors can pick the underdog or favorite with their respective odds. The odds are spread to ensure that both teams have the same risk. It is a type of bet that players can find in basketball and football games.

Futures:

It is a bet on a player or a team whose results are to be declared later. The earlier you place futures, the more rewards can be won. For example, bet on the team that has a chance to win the Super Bowl, a golfer to win the Masters before the season has started.

Round-Robin:

It is like the parlay wager; there is no need to win all selections. Suppose you have picked four MLB teams to win, create four separate three-team parlays. But the difference is they are less risky and offer lesser rewards compared to traditional parlays.
Top Colorado Betting Sites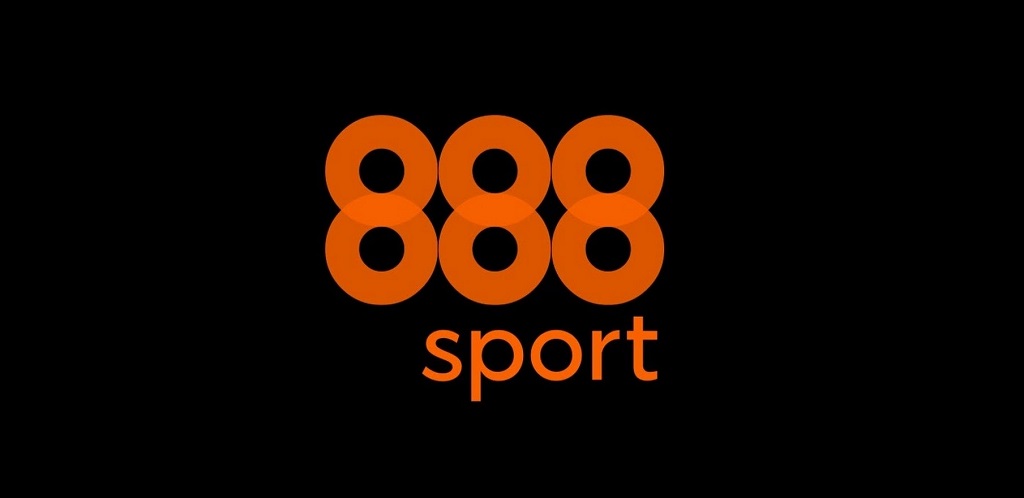 Bonus
Payments

Bonus
Payments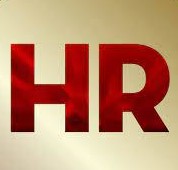 Hollywood Races Online Review & Bonus Code
Bonus
Payments

DraftKings DFS Online Review: All You Need To Know
Bonus
Payments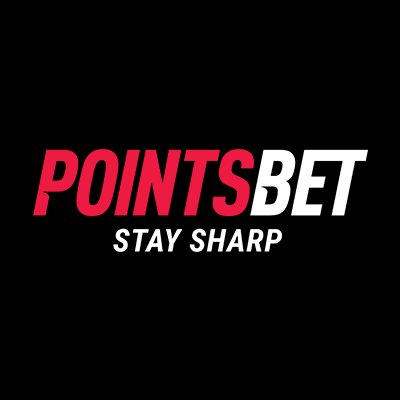 Bonus
Payments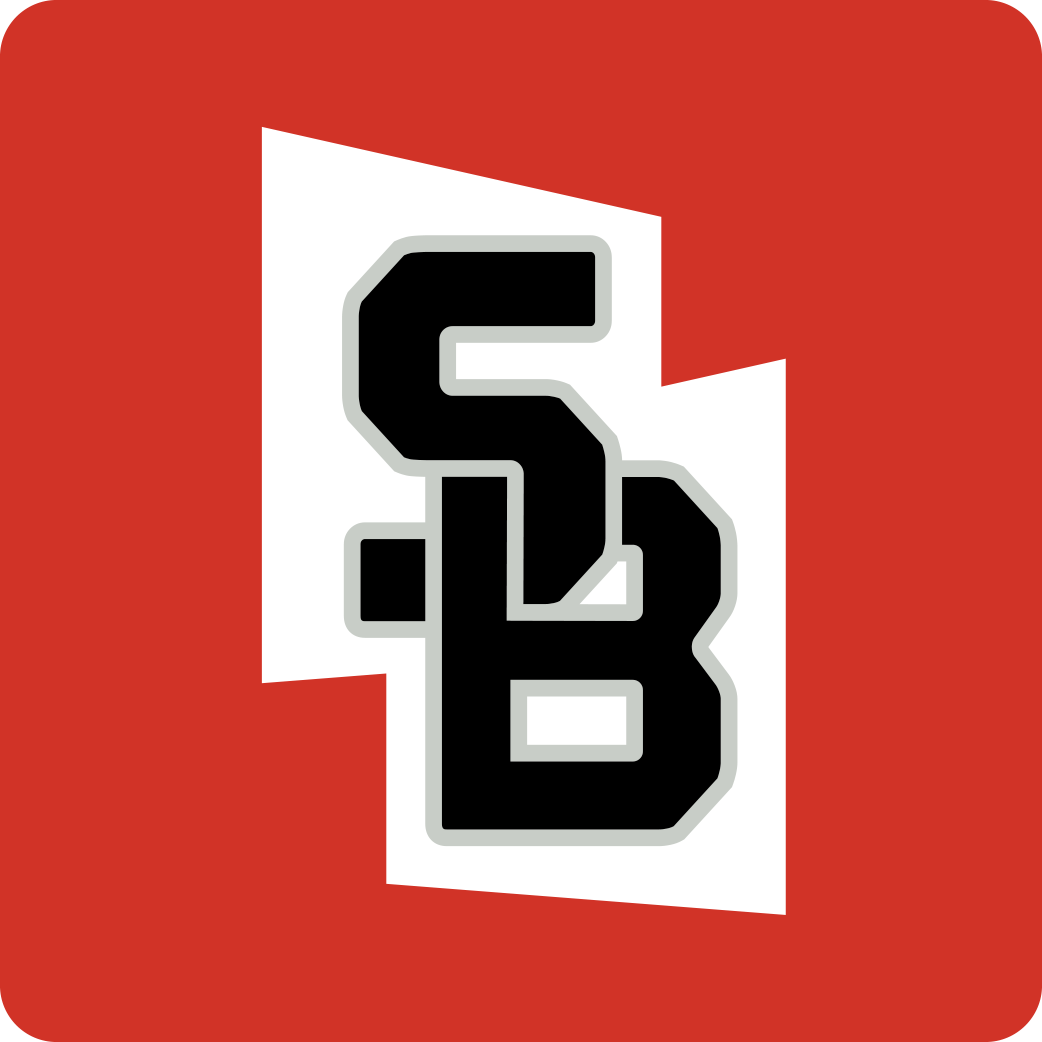 Scoreboard Sportsbook Online Review
Bonus
Payments
Most Popular Sports to Bet on in Colorado


The law guiding sports in the state of Colorado allows bettors to place wagers on almost all sporting events. Colorado online sports betting sites are already offering bets on NFL, MLB, NBA, NHL, and NBS. The law allows the Colorado Gaming Authority to approve new sports gambling options as the market grows.
NFL Betting
Betting on NFL is likely to become the King of sports in Colorado soon. Professional football has always been the United States' favorite sport to place bets on. The Denver Broncos has many dedicated fans and will be one of the most popular wagers in Colorado sports betting.The NFL is scheduled to start from the 9th of September and will continue to the 9th of January 2022. Check out the best sports betting apps to start winning during this season.
MLB Betting
Baseball betting is also a steady option for sportsbooks. Usually, the MLB season starts in March from Spring Training to October. Denver's professional baseball team is the Colorado Rockies. Since 2007, when the team qualified to play in the World Series, it has not made it there again. The team has faced some struggles to attain success in recent past years. Colorado Rockies hosts its home games in Denver at Coors Field.
NBA Betting
Betting on basketball has continually grown over the years in the United States. Colorado has one of the strongest and steadiest teams of the last ten years in the NBA. The team, Denver Nuggets have consistently displayed brilliant performances. Well, the next season will begin from the 19th of October 2021 and will continue till April 2022. Eighty-two games will give you many opportunities to wager on events. Here you will get many chances to place wagers and win money if your predictions are correct.
NHL Betting
Colorado might just be the most prominent state for wager on the NHL. The hockey business is huge in Colorado, both on college and professional levels. The Colorado Avalanche is a promising team with a lot of young stars. The NHL will begin on the 12th of October 2021 to June 2022. During this time, the Colorado betting sites will have enough opportunities to bet on events.
MLS betting
Colorado Sportsbooks also offer betting markets for the Major League Soccer. The state is represented by Colorado Rapids, a team that has existed for over 25 years. On the 16th of April, the Major League Soccer regular season started and will continue till the 7th of November. From the 19th of November to the 11th of December, the playoffs will continue. By then, you can sign in on a sportsbook to start betting.
Live Betting Options In Colorado
Many legal sports bets in Colorado take place before the event has already started. But the best sportsbooks in Colorado offer live odds on different sports. It includes Moneyline, spreads, props bets, etc. These wagers are placed when the match is going on live. The type of wagers to place on events also depends on the sports betting sites where you are playing.
College Sports
This state allows players to place wagers on college sports through Colorado online sportsbooks. Punters can complete the registration process on the top betting site, grab the welcome bonus to start wagering.
Horse Betting In Colorado

Horse betting is legal in this state, and players can look for the best racebook to go ahead with betting. BetAmerica is one of such sites that has been operating for a long time. They have exclusive offers as a VIP program, wager rewards, etc. Besides that, there are four VIP levels like gold, silver, bronze, and platinum. There is a dedicated VIP player service team and many other things. Several other sites are there like NYRAbets, greyhoundchannel.com, Bspot.com, Twinspires, Xpressbet to start betting.
DFS In Colorado
Colorado is one of the states that have legalized DFS, and players could wager on events through licensed sites. This was done by Governor John Hickenlooper, after which sites like DraftKings and FanDuel have started their operation. It definitely has been a plus point for sports fans. Besides that, Yahoo! Is a DFS site that is operating in the state. It was the first state to legalize Daily Fantasy Sports in 2016.
The Benefits Of Betting Online In Colorado
After collecting all details, now check out the most important benefits of betting online. They are:
Bet From Anywhere:

Wagering is possible from anywhere and at any time. Punters need to have a smartphone following which they can gamble. With that, there is no need to go to the land-based sportsbooks to place bets.

Invest More Time In Gambling:

Mobile apps allow them to place wagers without keeping track of the time. In short, you can invest more time in

wagering

and increase your funds.
Colorado Sports Betting Revenue

In the first year of sports betting, the state accumulated $6.6 million in tax revenue, a considerable number. The sports betting market has developed with time, and many Colorado sportsbooks have come up in the market. It collected over $1 million in monthly tax revenue in January itself, which happened for the first time. There has been a resurgence in wagering through laptops and mobiles, which shows that citizens are happy with the legalization. The state has 33 casinos, and all have licenses for sports betting. Of this, two-third are licensed mobile operators, whereas 16 own licenses for in-person sports wagering.
Latest News: Bally's Steps into Colorado Mobile Sports Betting
With the launch of Bally Bet in Colorado, it has stepped into the mobile sports betting market. Bally Bet by Bet.Works has gone a beta launch, and now it will be accompanied by limited marketing. It concentrates on testing, refinement, and deployment of the app. The CEO of the brand has revealed that the culmination resulted from the hard work of Bet.Works and Bally's team. In November 2020, it acquired Bet.Works for $125m and has three casinos in Colorado. They are Golden Cluth, Golden Gates and Mardi Gras. Bally's has a plan to launch its platform at three more places, Iowa, New Jersey, and Indiana.
Sports Betting News On Ceasars Sportsbook
After a successful rebranding with William Hill, Caesars Sportsbook is here. The sports betting site is rolling out a risk-free wager of $5000 for newbies that can be used for the Jake Paul fight. It is the largest risk-free bet offered by any online sportsbook and five times more than other competitors.
What's Next? Future Development Of Sports Betting In Colorado
If all goes well, it is said that the Colorado citizens could explore one more site by mid-September. The Mountain Ute tribe is ready to launch UteBet, and it will be the second tribal digital site. It will be the 26th sports betting site, and the site is the sixth in the state to go live.
Conclusion
Players may develop unrealistic expectations through these adverts. They end up becoming frustrated after having their expectations unmet. Also, many beginners choose illegal sites or sites with bet options not suitable for their bankroll. They ignore the fine prints on websites and go ahead to make bets.
It ultimately leads to an unpleasant gambling experience. Thus, it is necessary to take time and consider many factors before starting your sports wagering in Colorado.
Information is a key to the greatest gambling experience ever. With our reviews you will get everything you need to bet on sports online safely and play casino games without any troubles in the following states:
Written by: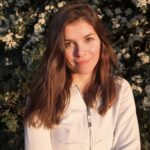 Aria works hard to make sure that residents from different states have access to honest reviews and credible information about the best legal gambling sites. She has a rich experience as a writer, SEO specialist and expert in sports betting. Sports Editor at Gamblerzz.com.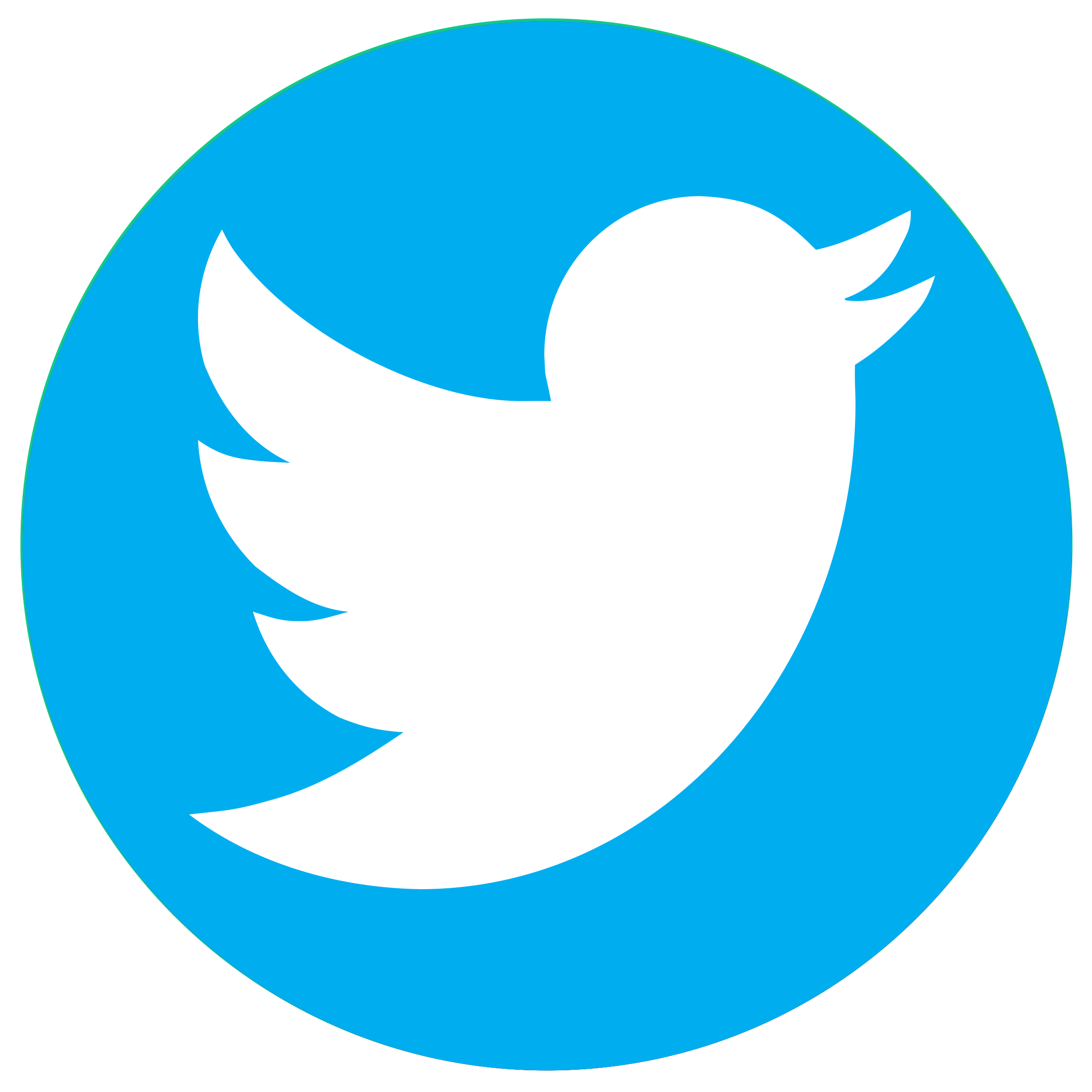 FAQ
Is sports betting legal in Colorado?
Yes, sports gambling in Colorado began in May 2020 and is completely legal.
Do I have to be live in Colorado to bet?
You have to be physically located within borders of the state, but you do not need to live in Colorado to make bets on gambling sites licensed by the State.
Can I bet on high school sports in Colorado?
The law does not allow placing bets on high school sports.
Should I be 21 years old to have the right to bet?
Yes, you have to be 21 to participate in legal online sports betting.
What sports can't I bet on in Colorado?
You cannot bet on high school sports, on college games and e-sports.
What are Colorado sports betting tax rates?
Sportsbook operators are taxed 10 percent of their revenue.
How can I start placing bets in Colorado?
After signing up on the top sportsbooks, a suitable way to start placing bets on sports in Colorado. Make sure that the sports betting site owns the licenses and there are no scams recorded yet. After finding all the details, you must complete the registration process to start betting.
Who can bet on sports in Colorado?
Punters who have become 21 years old can register on mobile betting sites to play. Some of them think that gamble without attaining the age requirements cannot do so. They have to provide proof of identity details, after which they can gamble.
Who oversees sports betting in Colorado?
The Colorado Division of Gaming and the Colorado Limited Gaming Control Commission oversee sports betting in the state. They ensure that players have a great time but also must get their winnings on time. They are in charge of implementing regulations to look after the day-to-day activities in the state.
Can I bet on sports with my smartphone in Colorado?
Yes, bettors interested gamble from their smartphones in the state can do so. The sports betting law allows the bettors to bet from anywhere provided they have attained the age requirements.
Are offshore sportsbooks legal to use?
Definitely, not. Offshore sportsbooks are not legal, and you should never register on the site. They might not give your winnings on time, and in this way, you will lose funds.
How do I get started with sports betting in Colorado?
The first thing you have to do is check out the new and legal gambling site operating in the state. Through this review, you will come to know about the website following which goes ahead and register. Once you are done, pick the payment option and transact the money to start betting.
Are Daily Fantasy Sports allowed in Colorado?
Yes, Daily Fantasy Sports are allowed in Colorado, and different websites are operating through which you can place wagers. Some are FanDuel, DraftKings, and Yahoo!
Is eSports betting allowed in Colorado?
Yes, eSports betting is legal in the state. Your task is to look for a site through which you can place bets. Once you find that, it's your time to earn more money and enjoy watching live sports.
How much revenue does sports betting generate in Colorado?
After the first year of legalization, the state collected around 6.6 million in tax revenue. The experts are assuming that the funds are expected to increase over time.
Are FanDuel and DraftKings legal in Colorado?
Yes, both DraftKings and FanDuel are operating legally in the state. There is nothing to worry about when you are gambling on sports betting sites.
How do I download a sportsbook app?
For downloading the Colorado sports betting apps, you have to first look for the best one. After finding the top brand, check out which device you are having. Is it IOS or Android device? Based on what you have, proceed to the Google or Apple Play Store to download the app.