Best Texas Online Sports Betting Apps And Sites Review
Published: Aug 30, 2022
Updated: Oct 31, 2022
In 2019, after the lift of the federal ban, a bill was submitted to legalize Texas online sports betting. Unfortunately, the bill failed to move out within the state. Throughout 2020, no bill was passed, but in 2021, the state could see some movement. Presently, three sports betting bills are in play. In February, a bill was filed to propose the legalization of sports betting. If this gets sanctioned, the pro teams would be the operators of the Texas sportsbooks.
Online sports betting is illegal under state law. While the United States continues to reform its sports betting policy, Texas remains one of the tight-lipped few that have refused to budge. Following the repeal of the Professional and Amateur Sports Protection (PAPSA) in 2018, the race was on. The Lone Star is the second-largest American state and has been predicted to be a big market for sports betting. Texas, at the moment, has not made significant progress towards the legalization of online sports betting. Lawmakers have brought bills forward as per its legalization. Two bills were brought forward in 2019, but nothing has been enacted thus far. Today, it is illegal for anyone to operate a sportsbook in Texas as the state does not license sports wagering within state lines. Texas does not have any clear-cut legislation that prevents residents from placing bets through offshore betting sites. These sites are licensed and regulated by laws outside Texas and operate legally in the United States, but it doesn't change the fact that they are illegal on the territory of Texas.
While betting in Texas is illegal, the legislation against sports betting in the state is not the strictest. Under Texan state law, Gambling refers to a bet, placed on a game or contest, political nomination or appointment, or at any game played with cards or dice, with the intention of winning or losing, solely based on luck. It is a criminal offense. The information provided here gives perspective on the online sports betting climate in Texas, and informs you about the options and prospects available.
Best Online Sports Betting Sites
Texan Sports Betting Laws

Exceptions are made by law for placing bets on horse racing and greyhound dog races. Texans may buy lottery tickets, and there are also exceptions for Gambling in private places. Bingo games are also permitted, so far, no person receives any remuneration other than personal winnings. There is no law against Daily Fantasy sports either, and DraftKings and FanDuel have legal rights to operate in the state.
There is still no bill to regulate Daily Fantasy Sports, and FanDuel recently pulled out of the state as such. Neither they nor DraftKings currently operates from within the state. Three Native American tribes in the state are federally recognized and permitted to run independently of state laws. As a result, they can own and run casinos and physical sportsbooks on their lands.
Three tribal casinos operate within the Native American territory. The Kickapoo Lucky Eagle Casino near Eagle Pass is owned and run by the Kickapoo traditional tribe of Texas. Naskila Gambling is another situated in Eastern Texas, near Livingstone. The third is the WinStar World Casino, located just across the Texan border, and casino gambling is legal here. For a long, the state has attempted to shut down two of these tribal casinos, but operations resumed after the National Indian Gaming Commission stated that their activities were perfectly legal. There is growing concern that a change in the political landscape is required as Governor Greg Abbot remains vehemently against online sports betting being legalized. Most objections are based on moral and religious ground irrespective of the massive boost sports betting is predicted to have on the state's finances.
Online Sportsbooks in Texas
Until the dust settles on sports betting in Texas, offshore online sportsbooks are set to thrive. It is important for Texans to note that although these sites exist, wagering in Texas remains illegal.  Whilst we wait, some important considerations to note as per choosing a sportsbook include:
Security: It is crucial to find out if the sportsbook is legal and regulated. Regulations primarily ensure that your money is safe.
Ease of Deposit: The absence of a solid door to walk through for your money has done little to make life difficult for Texan bettors. Debit cards, credit cards, e-wallets, cryptocurrency are commonly used to make deposits,

as well as for withdrawals.

Promotions: Many sportsbooks provide special offers and additional benefits for new players. These include non-deposit bonuses and bonuses on certain deposit amounts, risk-free bets and many others. Compare promotional conditions within several providers and choose the most useful for your case.
Mobile App: A mobile app is never a luxury in today's world. Online wagering platforms with mobile apps are more portable and more comfortable to access, enhancing their appeal.
How good the odds are: The best bookies are best known for their favourable odds.

Usually, different sportsbooks have slightly different odds on the same events, so it's always a good idea to compare the wager lines and see where your bet can bring you more.
Options now also exist for live betting. In other words, nowadays you can bet online on events that have already started with odds constantly changing. It will be interesting to see these implemented in TX after sports betting is legalized.
Sportsbooks That Are Expected To Start Operation In Texas
DraftKings Sportsbook:

This brand is working as a Daily Fantasy Sports site. But after the state allows you to place

bets on sports in Texas legally,

this sportsbook will be launched. It has endless props and other forms of bets which you can access by visiting the site.

BetMGM Sportsbook:

You might have already heard about this brand name in the past as they are operating in many cities. The brand has established a good image in the market and has both desktop and mobile versions. Players can sign up and play from any version.
Most Popular Texas Sports Teams to Bet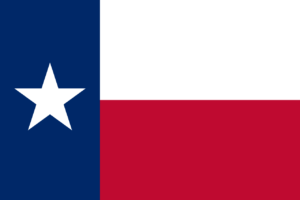 Texas is a large hub for sports with several professional teams in the major cities, distributed across the major sports, particularly American football, Soccer, Basketball and Hockey. If wagering were to be legalized, there are many local faithful waiting to put their money where their mouths are. Austin and San Antonio boast Austin FC and San Antonio Spurs as their major sport teams. But Dallas and Houston locals would be spoilt for choice. American sportsbooks like DraftKings and FanDuel already have a history of operating their Daily Fantasy Sports within the state. This bodes well for the launching of sportsbooks under these brands within TX once sports betting becomes legalized. BetRivers and SugarHouse would not want to be left behind, either.
However, such legalization still looks like a far reach at the moment. The state's autonomy following the Professional and Amateur Sports Protection (PAPSA) repeal has meant a few states have started enlisting the services of some American sportsbooks. But they can only watch as offshore online betting sites feed off the mega populace in Texas. Franchises like Bovada (Canada), BetOnline (Panama) and MyBookie (Netherlands) are among a few offshore sites where many Americans can't wager on for years (they are not legal). If sports betting becomes fully legalized in Texas, the market and tax revenue (for the Government) is there for the taking.
Texas Teams To Place Wagers
The Dallas Cowboys:

The Dallas Cowboys were established on the 28th of January 1960, and in the same year, they played their first season. The team plays their home games in AT&T Stadium and is headquartered in Ford Center at The Star. They are a professional American Football Team and compete in the NFL. They are a National Football Conference league member and have made it to the Super Bowl eight times.

The Houston Texas:

This professional football team was founded in 1999 and played the first season in 2002. They are headquartered in NRG Stadium Hoston, Texas. Houston Texas is an American Football Conference South division member and competes in the NFL. In 2011, they won their first division championship and, after that, went on to win five more. The wins are in 2015, 2012, 2018, 2016, and 2019.

The San Antonio Spurs:

It was founded in 1967, and it is an American professional basketball team. The team is the Western Conference Southwest Division member and competes in the NBA. The San Antonio Spurs play their home games at the AT&T Center.

Texas Tech Red Raiders:

Texas Tech Red Raiders with alongwith Lady Raiders represent Texas Tech University. They field 17 teams in 11 sports and have combinedly won 70 conference championships. The

Raider Red and The Masked Rider

serve as the mascots, competing at the NCAA Division I level.
College Sports
This state has quite a few options when it comes to college sports betting. But nothing could be said about college sports betting now. Many states have not allowed players to wager on college sports. But it is difficult to say what will happen in this state? We can say this after online sports betting Texas legalization.
Horse Betting In The State
Horse betting is legal in this state to place wagers on events taking place in the US and other countries.
DFS In This State
It depends on whom you are asking, as no specific information is available on the legality of Daily Fantasy Sports. According to some experts and the Attorney General of Texas, DFS is illegal in this state. But lawyers would not be able to differentiate between them. By far, no momentum has been made, and no action has been taken on operators operating the sites. Several brands operating as DFS sites are FanDuel, DraftKings, Yahoo, etc.
Sports Events To Wager On In Texas
National Football League:

The Dallas Cowboys have a huge fan base across the country and a majority of those fans are from this state. If sports betting gets

legalized

in the coming times, AT&T Stadium, their home, can become one of the largest sportsbooks worldwide. In 2002, the Houston Texans made their debut and filled the gap created due to the Oilers. 

National Basketball Association:

With the three professional NBA squads, basketball betting is another sport where players can place enough

legal sports bets in Texas.

Every team has varying popularity levels across the state. The San Antonio Spurs have five championships in their name, and the most recent one was in 2015. In 2011, the Dallas Mavericks won their only title.

NCAA:

There are plenty of options available when it comes to betting on college sports. Some schools appearing in NCAA postseason games are Baylor Bears, Texas Longhorns, TCU Horned Frogs, Texas Tech Red Raiders, and Texas A&M Aggies.
Future of Online Sports Betting in Texas
In the past six months, Rep. Eddie Lucio – a Democrat filed H 1275, a bill that will make physical and online sports betting on Pro and College sports legal in Texas. Two-thirds of both tiers of the Texas legislature must approve the bill so Texans can vote and support it in the November elections. The Bill will allow for a total of five permits, with two skins each. A 6.25 percent tax will be levied on providers, and it legislates both mobile and online wagering. It remains to be seen how things will unfold. The Republican-controlled legislature has continued to intensely oppose any proposition for sports betting and the fact that it sponsored by a Democrat, doesn't help the cause. Governor Greg Abbott, also a Republican, has in the past opposed legalizing gambling in Texas. It is safe to say that legal gambling won't come to Texas anytime soon, not unless the tides turn during the Presidential and Gubernatorial elections later this year.
The Coronavirus pandemic suggests that most states where sports wagering is legal will switch more to online forms and that this will become the order of the day. If TX sports betting regulations were to pass into law, regulations regarding online activities of sportsbooks would feature heavily in them.
State Sports Betting Numbers
As per gambling industry research firm Eilers & Krejcik Gaming, it is forecasted that this state would be the second-largest across the country. In 2019, the company predicted that the state would generate $1.2 billion annually with a 10% tax in an industry average. It means this will give additional funding of $120 million.
Latest Sports Betting News In Texas
It is said that sports betting in this state will include the online component as well. Presently, no legal casinos operate in Texas, so there is no built-in gaming network for sportsbooks. This state does have a lottery, but considering the interest and power of the state's professional team, it looks unlikely that they would be cut out. If at least one of the proposals gets passed in 2021, players can expect Texas online gambling in 2022.
Conclusion
We have covered all aspects of sports betting in Texas so far. There are still several grey areas concerning gambling laws in the state, but Texan bettors are hopeful that legal sports wagering will soon come to the state. The upcoming elections might provide some respite and it will be interesting to see how much influence this will have on eventual results.
Information is a key to the greatest gambling experience ever. With our reviews you will get everything you need to bet on sports online safely and play casino games without any troubles in the following states:
FAQ
Is Sports Betting Legal in TX?
No. It is illegal for any individual or group to run a sportsbook within the state. 
Can I bet legally on Horse Racing in TX?
Yes. Exceptions are made in the state laws against Gambling for wagering on Horse racing and Greyhound Dog races in Texas.
Is DraftKings sportsbook legal in Texas
The DraftKings franchise has the right to operate its Daily Fantasy Sports in the state. But it is illegal for DraftKings to run a physical sportsbook or conduct an online wagering platform within state lines.
Should I be 21 years to have the right to bet?
Yes. The minimum age requirement to wager on any sportsbook is 21 years of age.
What is the biggest casino in Texas?
The Kickapoo Lucky Eagle Casino near Eagle Pass is owned and run by the Kickapoo traditional tribe of Texas. It is the biggest tribal casino in Texas.
Is it Legal to use offshore sites for online betting in Texas?
How can I start placing bets in Texas?
Now you cannot place bets in Texas as there are no online or land-based sportsbooks available. You have to wait for some time for the legalization to take place. Some offline sportsbooks might be operating but never sign in there as they are illegal.
Who can bet on sports in Texas?
Anyone has the right to place wagers on sports provided they have attained the age prerequisites.
Who oversees sports betting in Texas?
The legislature has decided to likely call for the creation of the regulatory board to look after Texas sports betting. It will take place through regulations that could be handed to the Texas Lottery.
Can I bet on sports with my smartphone in Texas?
At present, you cannot bet on sports through smartphones as it has not been legalized.
How to start with sports betting in Texas?
Once sports betting gets legalized, and Texas online sportsbooks are launched, you can start wagering.
Are Daily Fantasy Sports betting allowed in Texas?
Yes, DFS betting is allowed in the state.
Is eSports betting allowed in Texas?
No, eSports betting is not permitted in this state.
How much revenue does sports betting generate in Texas?
In 2019, a gaming firm predicted that Texas would generate $1.2 billion annually with a 10% tax in an industry average.
Are FanDuel and DraftKings legal in Texas?
Yes, they are legally operating in this state.
How do I download a sportsbook app?
You can download the app when it is available from Google or Apple Play Store.
Do I have to be a Texas state resident to play?
No, you do not have to be a state resident to play.
Do I have to be inside the Texas state to play?
Players have to be within the state to start wagering.
Can you specify the age requirements to bet on sports in Texas?
The age requirement to bet on sports is 21 years.