A Detailed Guide on Online Sports Betting in Montana
Published: Jul 30, 2022
Updated: Aug 9, 2022
Originally, legal sports betting in Montana (MT), was quite limited infinitely in the scope of operation before the professional and amateur protection act (PASPA), was repealed in 2018. Although Montana was not listed within PASPA, so sports wagering was only held in bars and taverns using a form of a lottery system, unlike today's regular sportsbooks. Things took a new turn on May 3, 2019, when House Bill 725 was signed into law by Governor Steve Bullock, and both retail and mobile sports betting became legally available for gamblers in the state. Keep reading to learn more about everything you need to know about legal online wagering in the treasure state, such as what to consider while choosing a wagering site, betting laws and regulations, where and how to wager in MT and more.
Best Sports Betting Sites & Apps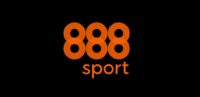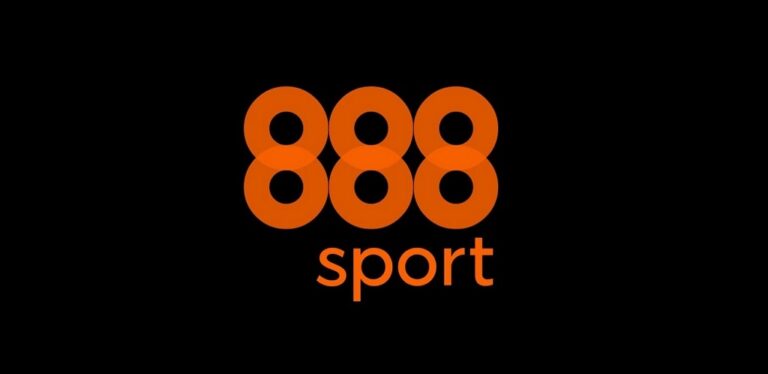 888 Sport


Empire City Bets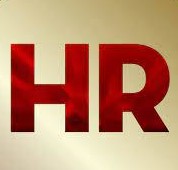 Hollywood Races Online Review & Bonus Code
Obtaining a License in Montana
The Montana lottery, under the Montana Department of Justice, is the only legalized regulator of the entire sports betting industry currently. The Montana lottery created the state's owned sports betting app called SPORTS BET MONTANA with the help of sportsbook provider, INTRALOT to make online sports betting available for residents. There are no other competitor sportsbook operator licenses available as Sports Bet Montana (SBM) is the only approved app for online wagering within the state. The only licenses are available for lottery agents who will offer wagers on behalf of the Montana lottery commission at a license fee of $50. MT sports betting regulations includes laws such as:
Betting providers should indicate in advance, important aspects of the chances available.
Winnings should not exceed a $2500 value.
Winners must receive a 100% payout of their winnings except in some stated cases.
The gambling law in Montana's state allows only in-person wagering (with or without a mobile app) at licensed outlets such as casinos, hotels, bars, and restaurants. Under Montana laws, sportsbooks are subject to a tax rate of 8.5% on revenue.
The Use Of Personal Information
You will need to disclose your identity and other personal information like details on a government-issued ID card, your social security number, and location (every time you want to wager). To personally ensure safety, you can try making use of a username that is ambiguous, avoid revealing personal details in your profile and choose a strong password known only by you. Ensure the sites you want to use are licensed, regulated, and secure.
Gambling in Montana: Essential Aspects Before Using Online Betting Sites
Before the creation of sports betting Montana app, bettors in the state could only wager with offshore real money betting sites. That out-of-state option is still very well available, and there are important considerations you should make to ensure you have a worthwhile online wagering experience.
Banking methods: A good indicator that a bookmaker is reputable and reliable is having a wide variety of banking options. Most sportsbooks use bank transfer, debit/credit card transactions, e-wallets, and lately, cryptocurrency. Make sure the sportsbook you want to choose has your preferred paying method. Other points to consider before choosing any MT online gambling provider are whether they charge any fees for deposits and withdrawals, how long it takes to withdraw your earnings and the minimum amount you can deposit or withdraw.
Security: You have to be sure that your money and private information are secure. It is in your best interest to only wager with mobile sports betting companies licensed and regulated. Anyone can claim that their site is secure; it is up to you to do your due diligence to determine if the bookmaker is truly what it claims to be.
Promotions and bonuses: Top sportsbooks offer welcome bonuses and other perks to their customers. These bonuses come in the form of free cash for betting or free bets. The terms and conditions these promos come with should not be too complicated. Other promotions they could offer include special holiday or customer birthday promos and many more.
Reputation and legalization: Before choosing a site to play for real money, ensure that you check for reviews online. If the majority of the reviews are positive, it means they are likely reputable and vice versa. New gambling agencies that do not yet have any reputation should not be totally ignored; they could prove to be just as efficient as the old sportsbooks. Just ensure you thoroughly look into these new guys before wagering with them. It is only the Montana lottery that is legalized to provide wagering services within the state in addition to the available offshore bookmakers that legally accept residents of Montana.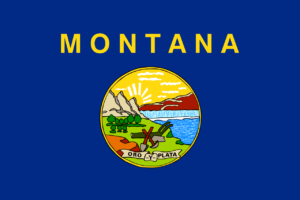 Loyalty programs: Sportsbooks offer perks such as enhanced odds, reduced juice, and cashback rewards to their loyal clients who wager regularly. Ensure you check their loyalty programs before choosing anyone.
Customer support: It is expected that MT sportsbook customer support services should be topnotch. Check for customer reviews and find out if the wagering company provides multiple communication channels in case you have any issues that need to be resolved at any time.
Choice of games: Before you place bets at sportsbooks, ensure that they are offering the kind of sports you are interested in. Since MT residents can wager with sportsbooks outside the United States, you can find virtually any professional sports you are passionate about. You are free to bet on NFL, NBA, soccer, auto racing, horse racing, e-sports, golf, college sports, Montana fantasy sports, and more.
Apps: The only legalized Montana sports gambling app within the state is the SBM app, and it can only be used around licensed locations to gamble. Other legalized mobile options are provided by global online sportsbooks that allow MT residents, and they are available anywhere in the state. Look out for ratings and reviews of the apps before choosing one.
Software: Miomni software is an intuitive and user-friendly software for creating online sports betting apps, and it is popular among many major providers. Do make sure to test the interface of your chosen app to see if it is user-friendly before proceeding to use such app.
Types of Montana Sports Bets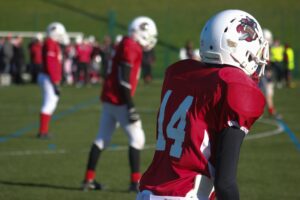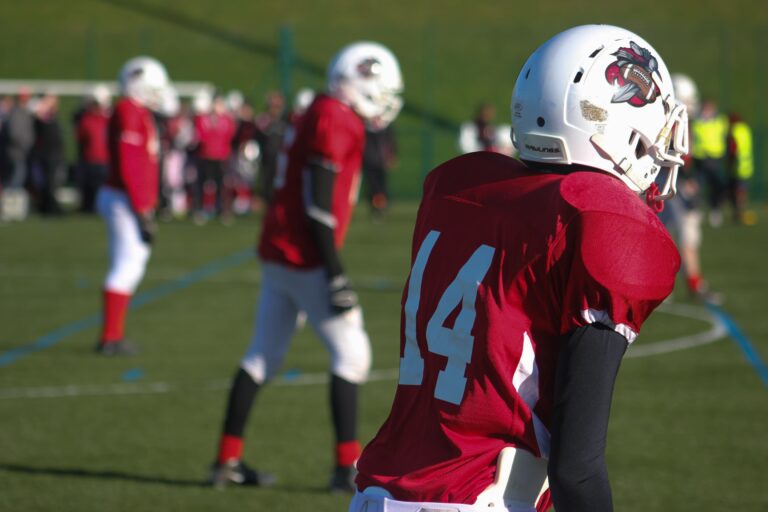 MT residents are allowed to wager on any sport of their choice as long as the offshore wagering sites offer it. The Montana Sports Bet app also allows residents to wager on many professional and college sports like American football, hockey, basketball, soccer, eSports, auto racing, golf, and more.
Horse race betting in MT is legal, although the local horse racing industry only provides races during fairs across the state. However, the good news is that residents of MT can wager on other horse races as much as they want via the offshore sites. As far as Daily Fantasy Sports in MT are concerned, they are legal in concept, but the laws of MT currently prohibit internet-based DFS services. The major DFS providers are internet-based, so DFS is currently unavailable for MT residents.
Where and How to Bet Online on Sports in Montana
Here are a few of the major Montana online sports betting sites that are legal for MT residents;
Sports Bet Montana app: This Montana sports gambling app is owned by the state, and it is the only legalized wagering app in the state. They currently do not offer any bonuses, but the app is quite easy to use. Kiosks are also easily accessible as you can only gamble while you are at the licensed locations. The app also offers live gambling options. Since they operate a monopoly in the state, the vigs are quite high, and the money line prices are not so attractive.
TVG: They provide a sign-up bonus of $200 on the first deposit, a referral bonus, and other bonuses. The TVG racing app has a lot of options for deposits and withdrawals. You can deposit via Visa/MasterCard, a TVG prepaid card, check, money order, or cash deposit at TVG RACING racetracks. Your withdrawal process is largely determined by the deposit you choose — they could send money back to your credit/debit card, they can mail you a check/e-check or send the money to your prepaid card. The customer service of this sportsbook is available 24/7 via phone call and email — they even accept physical letters in the mail, if that's your thing! They provide horse racing wagers majorly in the United States.

Twinspires: This app focuses completely on horse racing as well. They offer interesting welcome bonuses, promotions, and special offers. To deposit funds, you can use EZmoney, PayPal, EZbank bill pay, MoneyGram, PayNearMe, Green Dot Moneypak, debit/ATM cards, credit card online, in-person payments at licensed locations, money order or wire transfer. The withdrawal options available are EZmoney, PayPal, check, in-person at the US bank kiosks at select outlets. Their apps are available for iOS users only. Android users will have to use their mobile sites.
Bet America: In MT, this agency offers only horse racing wagers. They offer welcome bonuses of up to $500 and other perks. For banking options, you can deposit only a minimum of $25 via visa, MasterCard, PayPal, Skrill, NETELLER, PayNearMe, and Play. Bettors are expected to use the same deposit method to withdraw their earnings. Their customer service provides 24-hour email service, but their phone support is only available from 9 am-2 am Eastern Time.
Xpressbet: Xpressbet offers a sign-in bonus of up to $125, and they also offer only horse racing wagers. On the Xpressbet mobile app, you can deposit through Xpressfunds, credit/debit cards, NETELLER, and PayNearMe. Other deposit methods are personal check, wire transfer, and direct deposits. To withdraw, customers can use PayPal, Xpressfund, and check. There are only two ways their customer service can be contacted — phone (available only from 10:30 am-11 pm eastern time) and email. Their app is available for iOS only, and android users will have to make use of their mobile website.
The Future of Online Betting In Montana
More companies are expected to enter the Montana online sports betting market in the nearest future, and they include bet365, theScore, and some DSF apps. In March 2020, the first mobile betting app in the state was launched after the Montana Lottery partnered with INTRALOT to create the SBM app. Online casino games providers who will be licensed by the lottery will have to undergo retailer training before the Sports Bet Montana hardware will be rolled out. The withdrawal and deposit options will be the same for MT residents who use offshore sportsbooks, but they will have to do their banking at the designated locations in-person for SBM users. Mobile gambling in MT is relatively new (asides the offshore wagering option, of course), but the future looks bright for the industry.
FAQ
Is sports betting legal in Montana? 
Yes. Sports wagering in MT is legalized via the Montana Lottery's app and other offshore wagering sites.
Do I have to be a resident of MT to bet? 
Yes. You have to be a resident of MT before you can wager in the state.
Should I register in-person to have the right to bet in Montana? 
You will have to register in-person at designated locations to be able to wager with the state-owned app, although you do not need to register in-person if you are using offshore wagering websites.
Should I be 21 years old to have the right to bet?
As long as you're 18 years old, you are permitted by law to wager. However, some offshore sportsbooks require you to be 21 years of age or older.
What companies will offer mobile sports betting in MT soon?
Companies expected to offer mobile sports wagering in the nearest future include bet365, theScore, and some DSF apps.