All You Need To Know About Online Gambling in Georgia
Georgia is widely considered as one of the states with the strict gambling laws in the country. Alaska, Hawaii, and Utah are the only states that possibly have laws more stringent than Georgia. Such is the stringency level the law enforces that even Horse-racking and Groundhog racing are prohibited within the state.
Although the Professional and Amateur Sports Protection Act (PAPSA), set up in 1992, had for years placed an embargo on legal sports betting across most states in the United States. In states like New Jersey, lots of attention was given to the legalization of sports betting. The State eventually won its US Supreme Court case in 2018 and reversed The Professional and Amateur Sports Protection Act. This repeal gave every state the power to set up its independent sports wagering laws.
Despite the progress in most states, Georgia has remained unflinching, and sports betting is illegal here today. The only form of gambling permitted is the state-owned lottery and limited charity gambling, which must be licensed by the Director of the Georgia Bureau of Investigation. Its laws against gambling are absolute and binding on all forms of sportsbooks, casinos, or poker rooms. Up until 2015, two boat cruise casinos were the only providers Georgians could look up to – Emerald Princess Casino and Tradewinds Casino. The State forced out the latter after revoking it's certificate leaving Emerald as the only possible option in the entire state.
Best Casinos To Play in USA
Sports Betting in Georgia: Essential Information
If Georgia legalizes gambling within state lines, you can expect several sportsbooks to set up shop swiftly. Depending on your preferences about deposit methods or wager redemption or app user interface, you can make the choice that best suits you. If you are not sure what suits you best, considering the following will help make your mind up.
Security: It is crucial to find out if the sportsbook is legal and regulated. Regulated sportsbooks will have strict rules they have to adhere to, ensuring that your money is safe. There are several betting sites online, but most are offshore providers, hence, difficult to trust.
Ease of Deposit: To use an online casino, you need an easy means of making deposits. With regulated gambling sites in Georgia, you can avoid the difficulties encountered at most illegal platforms and quickly make deposits and withdrawals, securely, from your account.
Casino games available: Slots, Table Games, Video Poker, and Live dealer games are the most common at online casinos today. Some have all, and some have one or two. Comparing these platforms to find the option with the best range of games for our taste makes your casino gambling experience more exciting.
Promotions and Bonuses: Some casinos offer bonuses upon signing up, some provide a "no-loss" assurance to new users on their first wager and a free spin. Occasional promotions, too, can sometimes be the nudge to give an online casino a try. These are useful considerations in deciding which sportsbook to use.
Do they have a Mobile App: Your smartphone is a big part of your daily routine today. If the casino provides a mobile platform on Android and iOS, it makes the user experience easier and more exciting.
It is essential to find the option that you can trust, with an easy means of making deposits, which provides the most markets and best odds. A mobile app will also be a fantastic advantage.
Casino Games
While any hope of casino gambling in Georgia happening in the foreseeable future shouldn't carry any weight, it is useful to know the popular games at online casinos in other US states. If ever casino gambling were to come to Georgia, these are the games you can expect and more.
Slot Games: They remain the gold standard for games at most casinos worldwide. Most casinos have more slot machines than other games, and there are so many different types. Examples include Divine Fortune, Cleopatra, Siberian storm, Double Play SuperBet
Foxin' Wins, Foxin' Wins Again, Foxin' Wins Football Fever, and Foxin' Twins. And many slot games are added by the day.
Table games: Blackjack is by far the most popular table games with many variants – Multihand Blackjack, Atlantic City Blackjack Multihand, Atlantic City Blackjack single hand micro-limits, and Infinity Blackjack are a few. Roulette (French Roulette and 3 Wheel Roulette are a few), Baccarat, Three Card Poker, Mississippi Stud, Ultimate Texas Hold 'Em are other popular table games available at most casinos.
Video poker: This is an excellent choice for gamblers who love strategy-based games but cannot compete at live poker tables. Most casinos offer a reliable list of options to users. Some of them are Game King Video Poker, Triple Play Draw Poker Multihand, Double Regal Poker, and Double Double Regal Poker.
Live Dealer Games:Some people love the option of playing real money casino games at home but also enjoy certain aspects of physical gambling that you don't get with the virtual types. This is why there are live dealer games, and modern-day casinos offer live dealer games where players can place real money wagers on Blackjack, Roulette, Baccarat, 3 Card Poker, and Ultimate Texas Hold 'Em games.
Conclusion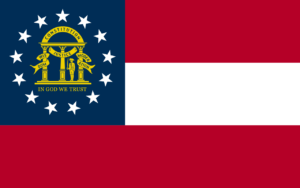 The future of online gambling in Georgia for the foreseeable future is bleak. The concept remains so foreign to the state that even recent legislative bills brought forward were careful not to suggest the word "casino" or "gambling" in the brief. The coronavirus pandemic has not done much to alter this landscape, and betting enthusiasts might be better served frequenting states where online gambling is permitted.
Information is a key to the greatest gambling experience ever. With our reviews you will get everything you need to bet on sports online safely and play casino games without any troubles in the following states:
FAQs
Are online casinos legal in Georgia?

No, they are not.
Will I have to live in this state to bet if it allows gambling soon?

Each state has its independent gambling laws, and the state you live in will determine whether you can place wagers or not.
Why is sports betting not legal in Georgia?

There is no bill regulating sports betting in Georgia, hence it is illegal.
Should I be 21 years old to have the right to play social casinos?

Social casinos are not permitted within state lines, irrespective of the age.
Is it legal to use European sites for online gambling in Georgia?

No, it is not.
Written by: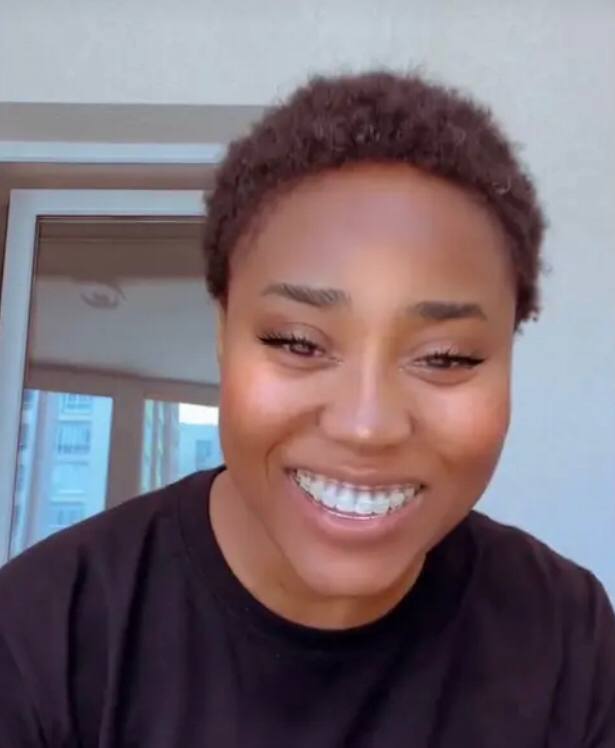 Author, Contributor at Gamblerzz.com. Jeannie is one of our top writers and gambling experts. Jeannie is an active poker player, and she knows a lot about all kinds of gambling games and sports betting.