Idaho Online Gambling Review: Legalization and Availability of Online Gambling
Published: Oct 29, 2022
Updated: Oct 31, 2022
Idaho Online Gambling and Betting currently leaves a lot to be desired, and the history of gambling in the Gem State being an inconsistent one. The state being gambling-friendly in the 1800s, but then gradually outlawing it through the 20th century beginning with the criminalization of casinos by Boise. Gambling in Idaho is properly defined by its statutes as illegal, with exceptions to pari-mutuel horse race betting, state lotteries, bingo games, and tribal casinos. This article is here to serve as a guide to help you with legal online gambling in Idaho now and in the future, and what to look out for.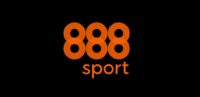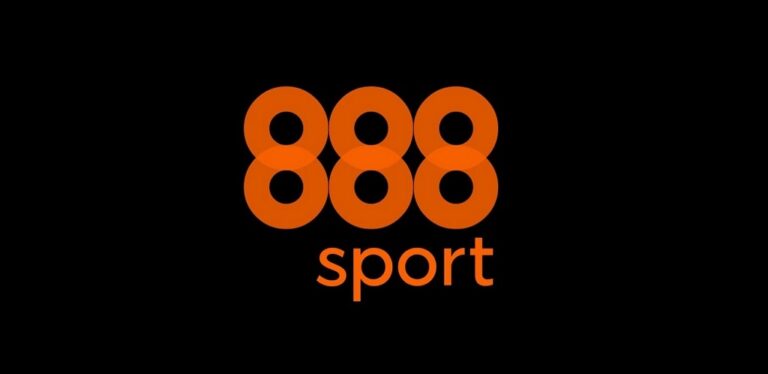 888 Sport


Empire City Bets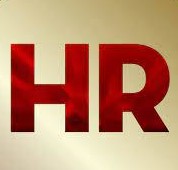 Hollywood Races Online Review & Bonus Code
Online Gambling Laws in Idaho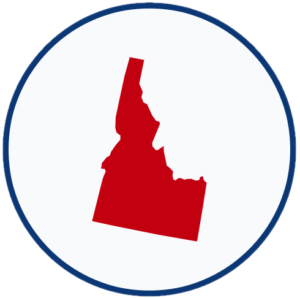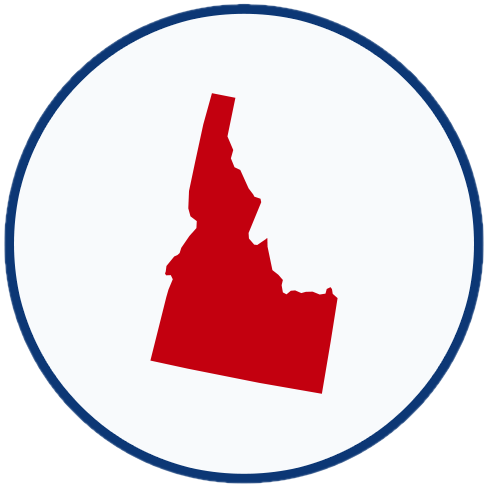 Idaho gambling statutes define gambling thus: "Gambling" means risking any money, credit, deposit, or other things of value for gain contingent in whole or in part upon lot, chance, the operation of a gambling device, or the happening or outcome of an event, including a sporting event, the operation of casino gambling including, but not limited to, blackjack, craps, roulette, poker, baccarat or keno". Some gambling activities like poker and sports betting are categorically stated as a misdemeanor and can attract a fine of as high as $1000, or 6 months prison time, or even both. Anyone who finds himself at any Idaho online gambling sites should have an understanding of the problem of legal gambling. While state laws have been said by experts to not be clear on online casinos, it is still widely believed that it is illegal. There have been no issues of gambling at online casino games being cited as a misdemeanor as of yet.
Factors That Make a Good Online Casino
When you are looking for real money casino sites to gamble, there are several things to keep at the back of your mind. The most important, whether it is a licensed and regulated site, with a license being recognized in your jurisdiction. Going hand in hand with this is the reputation that the operators have for themselves, which can be deduced from their security protocols, banking methods for deposits and withdrawals, customer support, software provider, availability of the casino app and/or mobile casino version, and the promotions and welcome bonuses that the site offers.
The Current State of Gambling and Idaho Poker Laws
Social casinos are made available for gamblers in Idaho, with some online casino sites like Chumba and LuckyLand offering the full casino experience to punters. While like every typical social casino, they do not require money to play and typically do not reward players for wins, they do, however, provide sweepstakes with jackpots that have real money prizes.
State lotteries and tribal casinos are one of the few legal gambling-related activities in the state of Idaho as well. The state lottery has been in place since 1989, and there are seven land-based tribal casinos in Idaho currently that offer bingo and video machines.
If the dream of every Idahoan punter is met and online casinos are legalized, then there are several games that are going to be welcomed fully, such as poker and every other casino game. Right now, if you play poker in Idaho, you can be considered a felon so none of the local land-based venues offer any poker games.
COVID-19 Influence on Legalization of Online Gambling in Idaho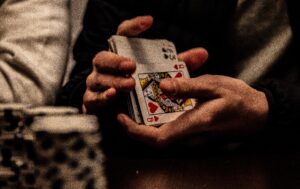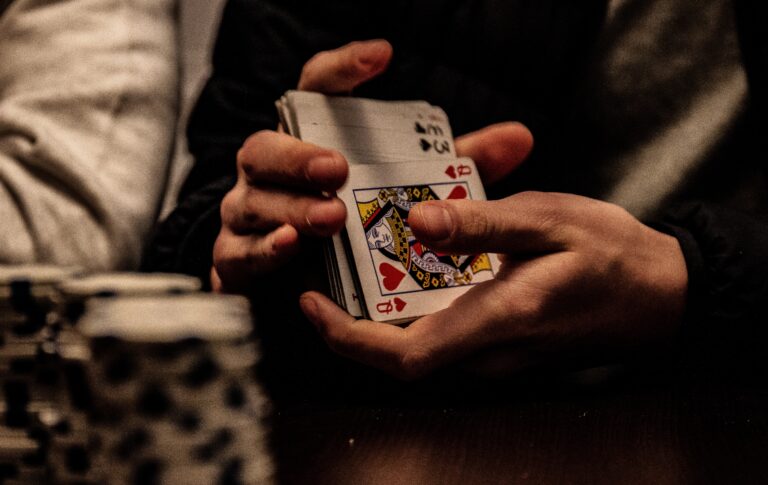 The development of the current COVID-19 worldwide pandemic has greatly affected several economies in the State of Idaho, the United States, and the world in general. Most of the activities that move the economy related to contact between people have suffered a big hit, with online activities, on the other hand, soaring greatly. It has been argued that legalization of online gambling could be a way out for the Idahoan economy as it doesn't encourage the spread of the pandemic but would be a boost to the economy. The conservative people of Idaho would have to accept this as a necessary evil for it to work out. While tribal casinos have complained that keeping the land-based casinos closed any longer would also have dire effects on the people of Idaho. But this claim has been met with push back that the casinos being open would also affect the spread of the pandemic negatively, with the constant interaction of people, and the dealers serving as a hub as well for the virus.
Voting For Legal Idaho Gambling
Probably one of the most surprising things about the Trump presidency is that there is pushback on gambling activities in a government being run by someone who was a casino operator himself. The Department of Justice (DOJ) under Trump is looking to review its earlier stand of 2011 on the Wire Act of 1961. The earlier stand being that Idaho sports betting and online gambling were not covered by the Act and thus is not illegal. This paved the way for states like Delaware, New Jersey, and Pennsylvania to come up with interstate laws for gambling online. Thus, going back on that 2011 ruling would see gamblers have to go back to dark old days where online casinos are illegal – a very ironic state for the land of the free.
The candidate who is the opposition for this year's 2020 presidential elections, in the person of Joe Biden may prove to be a source of hope. He has recently asserted that he does not see the need for a review of the 2011 ruling and would seek to keep online gambling legal in the country. And if the Idahoans that love to gamble are to have any hope of gaming at online casinos for real money, then things have to be in order at the federal level as well. This can be done by voting in the candidate with the interest of online gamblers at heart come November 3rd.
Impact of Biden Administration on Gambling Laws in Idaho
The Trump Department of Justice cracked down on online gambling by trying to cite the Wire Act of 1961. However, in a landmark Supreme Court victory – the Trump DoJ was spurred by the sitting judges. Now that the Biden Administration has come into power, most Idaho gamblers can begin to expect bipartisan support from all the proponents of online and offline gambling. All that remains is for the state legislators of Idaho to come up with a bill that legalizes online gambling within the confines of the Gem State.
Want to play online casino games and bet on sports with your mobile legally and safely, but not sure if it's allowed in your state? We got what you need:
FAQs
Are online casinos legal in Idaho?
Online casinos are not legal, but the anti-gambling do not explicitly state this to be the case.
Can I play at land-based casinos in Idaho?
Yes, there are several land-based tribal casinos in Idaho with the allowed games installed.
Is sports betting legal Idaho?
Absolutely not. Sports betting is a misdemeanor according to state laws.
What is the legal gambling age in Idaho?
The legal gambling age in the Gem State is 18+
Is it legal to use offshore sites for online gambling in Idaho?
This is an illegal activity cited as a misdemeanor in the Idaho gambling statutes.
Written by: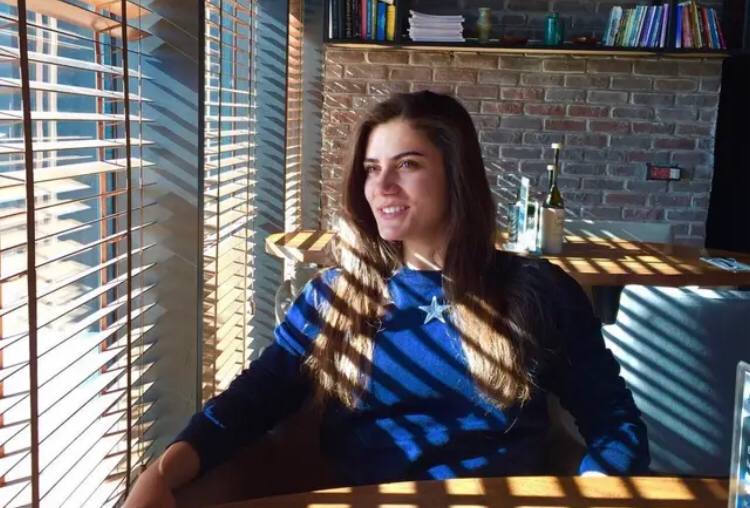 Author, Contributor, Law Expert at Gamblerzz.com. Karen is our writer and contributor who tells you the latest news and trends in gambling industry that take place in the United States.