Everything You Need to Know About Oklahoma Online Gambling
Published: Oct 13, 2022
Updated: Oct 31, 2022
Oklahoma is home to a small population, but the majority of it comprises Native Americans, making its population the second largest Native American population in the United States. As for the gaming in the state, tribal casinos on the borders are quite famous and are established by the tribal population. One can find 126 casinos in Oklahoma.
The presence of a multitude of casinos in Oklahoma has encouraged several big casino houses to bring gaming online. But as of now, no developments have taken place in these regards due to the government's resilience.
Despite the presence of many casinos in its territory, the state doesn't tolerate gambling. The government has imposed strict penalties on individuals who are caught gambling online.
What is popular here is Class II and Class III gaming?
Oklahoma Online Gambling Laws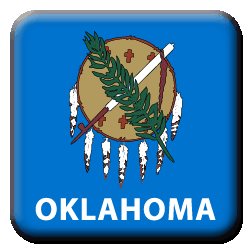 For those who do not know, Class II gaming consists of bingo, pull-tabs, and punchboards. Besides, slot machines that generate bingo numbers also belong to this category. Class III gaming consists of blackjack, craps, baccarat, three-card poker, slot machines, and roulette.
Indian Gaming Regulatory Act (IGRA) 1988 only legalized Class II gaming when tribes negotiated compacts with them. The availability of Class III games is why individuals find variety in Oklahoma gaming and visit the state. This is the reason why the state generates billions of dollars of revenue from gaming.
As for Oklahoma online gambling, the statute of the state doesn't specify that it is legal, but it contains a section stating sentences against operating such services illegally. So, there is no way that legal gambling sites from other states can operate here. Then again, Sooner State has its exclusive iGaming service.
Overall, only online gaming is legal in Oklahoma if it is unlicensed. Then again, there is hope that soon, online gambling will be licensed in the state, and individuals will be able to place their wagers without having to leave their homes.
State's Sports Betting History
On the 1st of January 2020, most of Oklahoma's tribes and Governor Stitt were in disagreement about the gaming compacts. Stitt wanted to renegotiate, knowing that it would expire on the 1st of January. A federal lawsuit was filed, which was eventually joined by nine tribes. But after a certain point, the Otoe-Missouria and the Comanche Nation dropped out after renegotiating as a settlement. As per a report by the Oklahoma Indian Gaming Association, it is said that Stitt offered sports betting, but the tribes turned down the offer. Then-Attorney General Mike Hunter published a statement which states Stitt does not have the permission to authorize gaming activities restricted by the state law.
How To Register At Oklahoma Sportsbooks?
The registration process will depend on when Oklahoma's online sports betting gets legalized. Generally, there are two ways. Either player can sign up online or visit the land-based casinos to complete the registration process in person. To learn about the process in detail, we have to wait for the legalization to happen.
Land-based Sportsbooks In Casinos
Presently, no physical sportsbooks are legal in this state. After Comanche Nation and Otoe-Missouria tribes sort out their differences with the Attorney General, players can expect betting through one of the eight casinos owned by the two groups. They are:
    7 Clans Chilocco Casino

    Comanche Spur Casino

    7 Clans Paradise Casino

    7 Clans Perry Casino

    Comanche Nation Casino

    Comanche Star Casino

    7 Clans Red Rock Casino

    Comanche Red River Hotel Casino
Casinos in Oklahoma
Oklahoma has over 33 tribes of Natives operating approximately 143 casinos across the 50 counties in the state. These are either Class II or Class III casinos, which earn billions in revenue for the state.
Some of the largest casinos in Oklahoma include:
WinStar World and Casino Resort
Choctaw Casino resort
Riverwind Casino
River Spirit Casino
Hard Rock Hotel and casino
Cherokee Casino
Grand Casino Hotel Resort
Newcastle Casino
Downstream casino resort
Buffalo Run Casino and Resort
These are all popular landed casinos in Oklahoma, where no form of Class I gambling is tolerated by the state's government. The OK gambling regulations clearly state that no bet, which depends on the occurrence of an event of chance, is a gamble if the winner gains something of value, and the loser has to give up on it.
Social Gambling
The constitutional statement also guarantees 30 days' imprisonment for individuals who are found gambling in private. This is why, even the poker games in the social circles, betting on pools, and even betting with buddies at work are not permitted.
Even the for-profit gambling functions in the state are a felony, and the guilty can be charged with a penalty of 500-2000 dollars depending upon the scale.
Commercial Gaming
The presence of commercial gambling casinos is also outlawed in Oklahoma. It involves all lotteries for profits and more. However, the tribal population and the casinos operated by them are left out of the scrutiny because they earn huge revenues for the government. The state economy gets 1.3 billion dollars richer every year thanks to the tribal-owned casinos.
Charity Wagering in Oklahoma
Gaming for charity, according to the Oklahoma Charity Gaming Act, is legal only when it is pre-approved by the state. The organizers can seek permission from the government to organize such events. Also, only Class II and Class II games can be played in charity. No casino games are permitted.
These charities can donate to their preferred churches, schools, student groups, and other nonprofit and governmental organizations.
Horse/Dog racing and Online Bets in Oklahoma
The Oklahoma Horse racing Act was passed in 1983, legalizing horse racing in the state. A referendum to allow racetracks to hold casino gaming action was passed in 2004, according to which only video poker can be played. Online bets in Oklahoma are still considered to be illegal.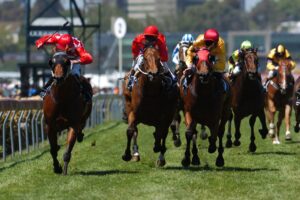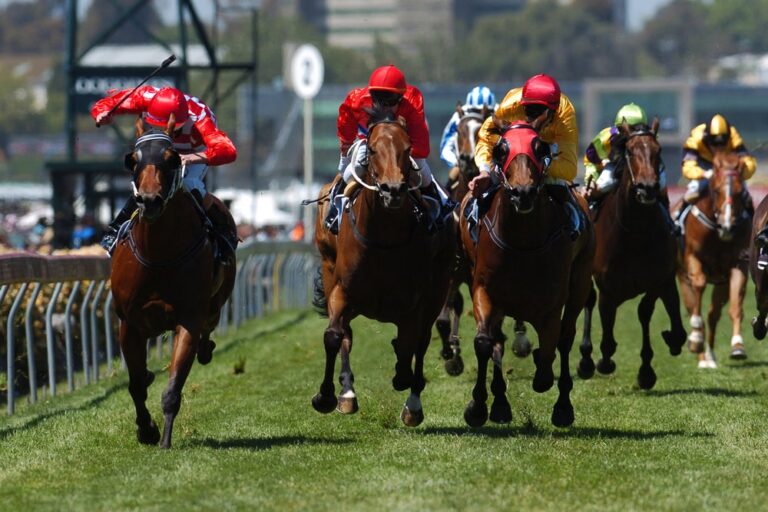 For now, only three race tracks operating in the state:
Sallisaw's Blue Ribbon Downs
Oklahoma City's Remington Park
Claremore's Will Rogers Downs
Fantasy Sports in Oklahoma
Two bills to regulate and legalize daily fantasy sports in Oklahoma have been introduced in the state senate in the past, but the government never gave them any traction. The major concern of the legislative authorities is that tribal leaders have put together string resistance against these bills.
The resistance and demonstrations from the tribal population make it clear that they won't allow any sort of online legal gaming unless they lead the front.
Aspects to Consider While Choosing a Casino Site
Offshore gaming sites are still quite popular in Oklahoma, allowing residents to place their bets on legal online poker and try out their luck. The only catch is that all offshore gaming sites on OK aren't safe, and one needs to check the following aspects before depositing their hard-earned money.
Banking Methods
One must pay attention to the website's banking methods for deposits and withdrawals to ensure that they are safe and reliable. If some banking method they have little idea about, it is a good clue to back out.
Security
The website should use SSL encryption to ensure the security of its users' data. Also, only the most important questions like the last four digits of social security number, name, etc. should be asked during registration. Geo-location software, the age verification process should also be in place.
Promotions And Bonuses
Any platform would fare better with multiple but realistic rewards, bonuses, and on-going promotions for the users such as a welcome bonus, match bonus, and Freeplay bonus.
Licensed and Regulated
One must ensure that even if it is on an offshore website, not legalized yet in their state, it should hold a license elsewhere. The platforms which have been accepted by other states have better chances of being accepted by OK. Also, the casino that operates the websites should have a non-tarnished reputation, assuring users that they will win.
Loyalty Programs
Loyalty programs such as reward points to use in the other services offered by casinos are great perks that all regular users on the website can enjoy.
Customer Support
One always has the option to contact Live Chat, e-mail customer support, call them, or try any method to check whether the website uses 24*7 customer support or not. This will ensure that they have someone to reach out to if they feel that they are getting scammed.
Choice Of Games
For long-term entertainment from the site, one must ensure that it offers an array of games to try one's luck upon.
Apps
The online gambling OK casino app to win real money for playing one's favorite games on-the-go has become an extremely popular form of mobile gaming nowadays. So, opting for a platform that offers casino apps for iOS and Android is always a perk.
Software
Even though reputable, several websites are not able to make the mark due to an incompetent interface. It is either too complicated for people to understand or doesn't offer much in terms of functionality. The users must check the interface before deciding upon joining the website to see if it is user-friendly and understandable for the non-tech savvy population.
Casinos Eyeing the OK Online Gambling Market and What Future Holds for Them
Continuous resistance from tribal casino owners has put Oklahoma in a difficult state, and they do seem to be contemplating over starting online casino games. Moreover, in the wake of the Covid-19 pandemic, it is more practical than opening up offline casinos and risking more infections.
Even though casino brands might find it difficult to enter the market with a small population and a strong feeling of belongingness to land-based casinos, better features, offers, and interface might lure them into online gaming.
Some casinos which are already well-established and are eyeing the market include:
Hard Rock
Golden Nugget
DraftKings
BetRivers
BetAmerica
Unibet
Since the names mentioned above are already big in the US, they won't have much trouble making Oklahoma a part of their interface and offering services. Plus, these websites operate sportsbooks, Daily Fantasy Sports, and casino gambling for the residents of Oklahoma to have a variety of games to bet upon in the future. Even they will be able to step out of Class II and Class III gaming and earn some real money.
Staying Safe While Betting Online
It is necessary for the players in OK, who will be trying online wagering for the first time soon, that hackers are always eyeing their private information. Hence, one must be very cautious when sharing any piece of information with the website. Only information such as the last four digits of social security number, age, date of birth, name, etc. should be shared. The banking-related information should only be entered when an encrypted format is followed.
Casino Games That Might Become Legal in Oklahoma
Since Class II and Class II games are already being operated in the state, it is quite obvious that they will still be available on the Oklahoma online gambling sites. The new additions to OK legal gambling could be Live gaming with real dealers, real money casino sites, legal online poker, online horse gambling in Oklahoma, mobile casino, and online lottery. Apart from these, even online sportsbooks might become popular, allowing the residents of OK to bet upon the winning outcomes of all major sports leagues such as:
NCAA:

Wagering on Big XII basketball and college football games would be significant as Cowboy and Sooners fans. In this instance, players will get many wagers to place through

Oklahoma sports betting apps

after legalization.

NBA:

In the National Basketball Association, a major professional league represents the state. The Oklahoma City Thunder brings a lot of action compared to other professional leagues. 
Oklahoma Teams To Bet On
After legalization, the teams to place wagers are: 
The Oklahoma Sooners:

The team represents the University of Oklahoma and comprises 19 women's and men's teams. The Oklahoma Sooners compete in the national "

Collegiate Athletic Association Division I in the Big 12 Conference.

" Joe Castiglione is the current athletic director. 

The Oklahoma State Cowboys:

They represent "

Oklahoma State University-Stillwater in college football.

" The players compete at "

the NCAA Division I Football Bowl Subdivision level"

and are a Big 12 Conference member. They play their home games at Boone Pickens Stadium in Stillwater, Oklahoma. The Oklahoma State Cowboys played their first season in 1901.

The Oklahoma City Thunder:

This is an American professional basketball team from Oklahoma City. The team is a member of the Western Conference Northwest Division and competes in the National Basketball Association. They play their home games at Paycom Center. Their league affiliate is the Oklahoma City Blue, which they own. They are the only team from this state in the major professional North American sports league.
College Sports
If you want to find out whether you can place wagers on college sports or not, wait for the legalization to happen. The bill on Oklahoma online gambling will state whether betting on college sports is allowed or not.
Current Events and Their Effects on Gaming in OK
In the wake of the pandemic, where coronavirus has taken the lives of millions globally, online gaming would have been an incredible and safe decision by the state government and the tribes that regulate the market. But they are yet to come to terms with gaming going online and perhaps fear the loss due to the intervention of big casino houses.
As for landed casinos, at the beginning of June 2020, Oklahoma permitted 43 casinos to open in the state only if they take all possible precautions. Many more of them are scheduled to open soon, ensuring continuous revenue.
As for the upcoming 2020 elections and their impact on the decisions regarding online casinos, the leaders are likely to stick to the popular opinion for the time being. However, looking at the popularity of online gaming and the state income from them, they might consider talking with tribal groups to bring casinos online.
In 2021, the Biden administration has been supportive of legalizing online gambling, which is why the states of Michigan and Illinois have begun to adopt legislation. This is a complete turnaround from the strict crackdown that was implemented by the Trump DoJ on gambling providers in the US. If lawmakers in Oklahoma respond to this incentive and adopt supportive legislation, then online gambling could definitely become a reality in the state. However, they would definitely need to team up with the native casinos operating within state borders. Since OK has such a high Native American population, their wishes need to be respected before adopting any major laws.
Latest Sports Betting News In Oklahoma
Presently, no Oklahoma online sportsbooks are available and offshore sites that are there are not legal. It means that players placing wagers through this bet have no consumer protection via US laws. With that, you cannot take any action if the sites do not give the winnings. However, the situation might change depending on the state, tribes, and federal governments. Every tribe is cleared for retail sportsbooks. It means four of them are allowed for operation.
However, this number can increase if the other tribal gaming entities agree to renegotiate the compacts. This state has 38 federally recognized tribes, out of which 35 have decided to sign the gaming compacts.
This information is a key to the greatest Oklahoma Gambling experience ever. With our reviews you will get everything you need to bet on sports online safely and play casino games without any troubles in the following states:
FAQ
Are online casinos legal in Oklahoma?
No, the state of Oklahoma does not tolerate online casinos, but they might get legalized soon.
Can I bet legally on horse racing in OK?
Yes, horse racing wagers in OK were legalized by the state in 1983.
Is Bovada legal in OK?
No. Bovada is an online casino, which is not legalized in OK yet.
Should I be 21 years old to have the right to play online casinos?
The age at which one can bet online depends upon states, and some of them allow 18-year-olds to wager. Others require you to be 21 years of age before you can bet on casino games. In Oklahoma, the legal age is 18 for all gaming activities.
What companies will possibly offer mobile gambling in OK?
RiverBets, DraftKings, BetAmerica, UniBet, Gulden Nuggets, and Hard Rock are some leading online casinos in the US who might try to enter the online gambling in OK as soon they can obtain operator licenses. They will allow residents to play for real money.
Is it legal to use offshore sites for online gambling in OK?
No. Using offshore sites for gambling in OK is not illegal, but is left at individual risk. The state will not intervene in any breach of an individual's privacy of data.
Is sports betting legal in OK?
No, sports betting in OK is not legal yet but is likely to gain momentum in the future.
How can I start placing bets in Oklahoma?
At this point, it won't be possible to say how to place wagers on sports events. For this, punters have to wait for some more time for the legalization to happen.
Who can bet on sports in Oklahoma?
Anyone can bet on sports provided they have attained the age requirements.
Who oversees sports betting in Oklahoma?
The Indian Gaming Regulatory Act oversees sports betting in this state.
Can I bet on sports with my smartphone in Oklahoma?
Betting through smartphones is possible or not can be said before legalization.
How do I get started with sports betting in Oklahoma?
At this point, you cannot start with online sports betting in Oklahoma.
Are Daily Fantasy Sports betting allowed in Oklahoma?
Yes, DFS betting is allowed in Oklahoma.
Is eSports betting allowed in Oklahoma?
No, eSports betting is not permitted in this state.
Are FanDuel and DraftKings legal in Oklahoma?
Yes, they are operating legally in this state.
How do I download a sportsbook app?
Downloading the Oklahoma sportsbooks apps can be done by proceeding to the Apple or Google Play Store.
Do I have to be an Oklahoma state resident to play?
No, you do not have to be a state resident to place wagers.
Do I have to be inside Oklahoma state to play?
Yes, you have to be inside the state while placing wagers.
What are the age requirements to wager on sports in Oklahoma?
The age requirement to place bets in this state is 18 years.
Written by: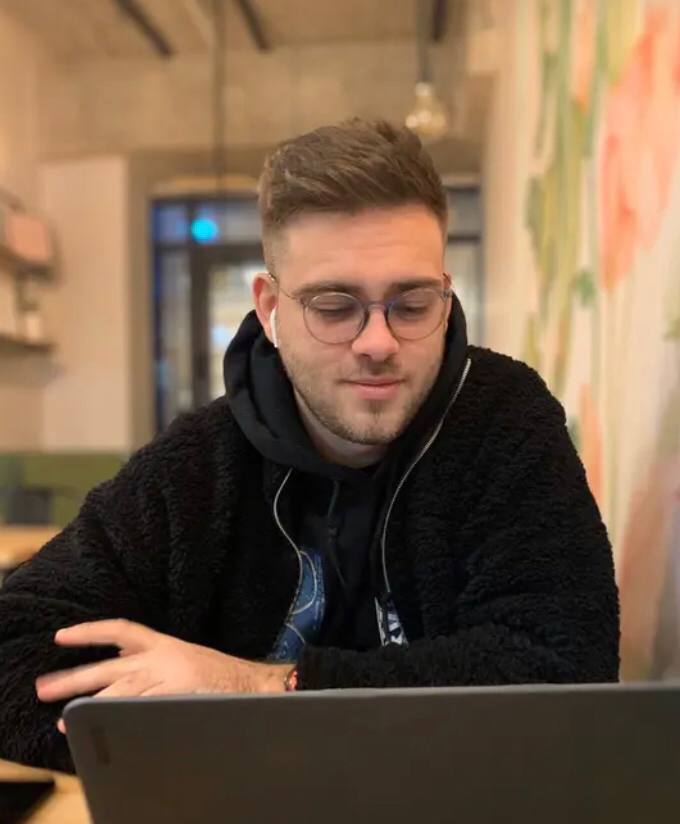 Stewart is an advantage gambler, author of reviews, and contributor at Gamblerzz.com. Reviews and guides written by Stewart are the perfect answer to all your questions.