The US States with Legal Online Gambling in 2023
Gamblerzz is a team of experts searching for the top legal online casinos. Our mission is to provide users with the most entertaining and enjoyable gambling experiences. We also gather information regarding which states allow online gambling, so our users can stay informed. All this knowledge is available at Gamblerzz!
Featured In





Legalization of online gambling in the United States is probably the most prominent step that has happened to the casino industry in America as a whole in a long while. Since the Supreme Court lifted the federal ban on US online gambling in 2018, the US online gambling laws became the matter of each state.
Six of them already made gambling at Internet casinos completely legal, and, in one form or another, online sports betting was legalized in more than two dozen states.
US online gambling sites as an industry became incredibly successful in these four years: more than $7 billion annual earnings and hundreds of services to bet, play and place wagers in thousands of games.
While brick and mortar casinos lose revenue due to lockdowns, digital casinos and sportsbooks grow exponentially and make their services available and suitable to more and more US citizens.
Gamblerzz aims to uncover the most lucrative deals from online casinos, explain every tip, trick, and bonus offers present on the market, and deduce the best online gambling sites and what players should use in their particular states.
Legal US Online Gambling Sites
States That Legalized Online Gambling in the USA 
Since each state has different laws, we'll quickly recap where gamblers may play legally, how many options they have, and what they can expect from online gambling in their state.
New Jersey

Since the state legalized online gambling in 2020, New Jersey has become the most lucrative market for betting in the United States.
 Although we'll wait to see if it holds up to its throne after its neighbor, New York, passed the recent gambling legalization bill in January of 2022. 
Still, as of now, NJ offers more online gambling options for players to consider than any other state out there – more than two dozen online casinos, for example. 
Pennsylvania

Keystone State legalized gambling in the summer of 2019. 
The business isn't as good as in its neighbor, New Jersey, due to the outstanding $10 million license fee and, probably, the largest tax rate for online casinos and sportsbooks in the US. 
It is the biggest state to legalize Internet gambling sites, yet there are less than a dozen services available in the state because the industry is so strictly regulated. 
Still, according to the revenue numbers, Pennsylvania gambling sites grow steadily.
Colorado

Colorado sports betting went online in May 2020 after the voters in the state decided that it is a perfectly acceptable source of taxes and revenue and voted to legalize it. 
The state only allows players aged 21 or older to participate in online sports betting. 
Compared to other states, the late introduction hasn't affected the market since there are more than two dozen apps for placing wagers on whatever sport a gambler is a fan of, and more are on the way.
Indiana
Hoosiers may play at about 11 Internet sportsbooks as of now, since IN online sports betting went legal three years ago, in 2019.
However, that's all that is to Internet gambling in Indiana, since the bill to legalize online casinos was nuked in the state's Senate, even despite actual casinos in the state steadily losing customers and revenue due to recent events.
Michigan

Michigan is one of only four states to legalize all major branches of online gambling. 
First, online sports betting apps went live in the spring of 2020, and now players may find 14 sportsbooks to place their wagers at; and more than half a year later, on January 22, online casinos and online poker were added to sportsbooks for state's residents and visitors to play and enjoy. 
All land-based casinos quickly opened their digital counterparts, and now everyone in the Great Salt Lake state may play at one of 13 casinos on the web. 
The legal age for local gambling establishments is, as often, 21.
New York

Digital sportsbooks finally became legal in the Big Apple and the surrounding area quite recently. 
Still, there are already six services present and active in the New York market, and three more already got their license and are expected to launch soon. 
Keep in mind that New York regulates online betting quite harshly, and fantasy sports and wagering on college football are highly limited.
Louisiana

Louisiana approved gambling in its 55 parishes in 2021 and 6 betting apps launching in late January 2022.
The process of introducing online gambling to the state is still on. Yet, more than 3% of the legal state population launched one of the six apps we mentioned in the first 36 hours of introducing online gambling in the Pelican State. 
The law allows 41 online sportsbooks to register here, so all major players are expected to make an introduction in Louisiana sooner or later. 
West Virginia 

Seven out of fifteen possible online sportsbooks have launched in West Virginia since the state legalized  gambling online in the form of sportsbooks in April 2018. 
Five brick-and-mortar casinos and their partners introduced Internet betting to the state. However, West Virginia is much warmer to sports betting on college events and allows betting even on the games with teams involving local athletes and colleges.
Tennessee

Tennessee is the only state where you can gamble online, but not offline. 
This unique situation became possible in November 2020, when the state made online betting legal without a single land-based casino on its turf. 
Still, online sportsbooks in Tennessee feel fairly well, with more than $250 million revenue made in 2021 and most of the major players in the mobile and online sportsbook market having a presence in the state.
Illinois

Online casinos still aren't legal in Illinois. However, online sportsbooks are!
Since March 2020, seven sportsbooks have operated within the state lines, with four more planning to launch soon. Participation in online betting in Illinois initially required all gamblers to register and verify their identity in person at one of the casinos, but this requirement is at its end. 
Since March 5, 2022, the state won't require in-person registration any longer, and anyone within the state and aged 21 or older may register at the sportsbook of their choice on a site or an app.
Connecticut

While Connecticut has legalized both Internet gambling sites and sportsbooks in the late spring of 2021, the market isn't represented fairly well compared to the other states.
There are only three sportsbooks (opened late September 2021) and two online casinos (launched October 2021), where players older than 21 and located within the state can make wagers at. 
Maryland

Maryland is the strangest entry on this list because despite it passing the bill to legalize online betting via sportsbooks with the potential to give 60 licenses in spring (and then, updated, in the summer) of 2021, there still isn't a single online sportsbook in the state.
We expect all the major (and minor, given the number of licenses the state is willing to give) players to launch in Maryland sooner or later, but no date has been set in stone yet.
Virginia

Virginia has legalized online betting in January of 2021.
The first four services launched in April 2021, the rest got their license and opened their apps and sites eventually, and since then, you can expect to find eleven sportsbook betting services in the Old Dominion. 
Some of them have a physical presence in the state in a casino; others don't. Still, in Virginia, players don't have to register in person and may participate in online gambling activities once they reach 21.
Arizona 

The bill to legalize online gambling (betting, if we're being precise) passed in Arizona in January 2021, but the first sportsbooks started in September of the same year. 
There are 10 services for sports betting operating in the state, and ten more can potentially open shortly. The good news is that players can register both in-person and online.
Iowa

Before January 2020, the only place someone could bet on various sports events in Iowa was in retail sportsbooks. 
After, online services became legal, and the market quickly exploded with various new services, including sports betting from Iowa's own casinos.
In 2021, they became even more comfortable, as Iowa lifted the requirement to register for using a sportsbook in-person and allowed online sign-ups. 
Delaware

Delaware has legalized online gambling earlier than virtually every other state (except for Nevada) – in 2013, then online poker joined, while betting had to wait until the Supreme Court decision to lift a ban on it in 2018.
 Still, you can't find any of the major players here – Delaware only allows online gambling in local casinos, and you can't find any mobile sports betting or gambling apps here.
What States are Going to Legalize Online Gambling?
Massachusetts
Nothing is set in stone as of now, but the Massachusetts Senate has more than a dozen bills for legalizing Internet gambling waiting for approval.
It is almost certain that Massachusetts will legalize online gambling, sportsbooks, in particular; the only question is when. As of now, it is expected that the state will legalize both land-based and online sportsbooks in 2022.
Maine
Maine almost legalized online sportsbooks in 2020, but the bill was axed at the last moment by a Governor, who refused to sign the bill.
The new one is in the works, though, and as of now, it is waiting for its signature to become Maine's entry to the online gambling scene.
California
Despite having multiple million-dollar sports franchises, California still hasn't legalized online betting and gambling.
And it most likely won't do it in the near future, as only retail betting and gambling in the tribal territories are on the daily schedule as of now.
They might pass through a referendum in 2022, yet whether it will open the gateway to Internet gambling legalization or not remains to be seen.
Ohio
Of all states on this list, Ohio got the closest to making online betting legal because they already did!
The bill passed through the state's Senate in December of 2021. The only thing that remains is for online sportsbooks to launch, which they must do on any date until the end of December 2022.
Which date will be chosen is still unknown, but we'll be among the first sites to make an article about the details describing online wagering in Ohio shortly.
Types of Online Gambling in the United States
Online Casinos
Full-fledged online casinos featuring real money gambling are available only in six states: New Jersey, Pennsylvania, Michigan, Delaware, Connecticut, and West Virginia.
Here players can expect major franchises branching out from the brick-and-mortar casinos and the standard set of games every self-respecting casino has: from blackjack and baccarat to roulette and, of course, online slots.
Online Sportsbooks
Online betting is a phenomenon that has become common for most Americans, as retail sports bookmakers are getting left in the past.
Placing a wager on the Internet became so common that for most big-time sportsbook operators, digital betting became the source of about 80% of their revenue!
Sports betting is legal in almost 30 states, and several more are in the process of legalizing it right now.
DFS
DFS are a type of fantasy sports that's tense like a full league but played every day in sync with real-world games.
Players may gather their dream team and bet on its success in the fantasy league provided by one of the famous services often involved in real-world sports betting, gathering the data and updating the stats on the go.
DFS is legal in most of the states in the US, but there are a lot of concerns that it will become a much more regulated industry due to many states trying to battle DFS leagues in the courtroom.
Online Poker
Online poker is possibly the most regulated gambling type in the US, being available in only five states: New Jersey, Nevada, Pennsylvania, Michigan, and Delaware.
These states require the online poker license to be issued to land-based casinos that later open their respective services online. Most states have only a single online poker provider, and only New Jersey, with its multiple services, is the exception.
Lottery
Anyone may expect to find a lottery in one form or another in most states in America (in 45 out of 50, as of fact), yet online lottery is legal and introduced in only 10 states at the moment with the addition of Washington, DC.
Each state has its own unique lottery systems and providers, mostly without big gambling corporations involved.
Horse Racing Betting Sites
It is one of the most widely accepted and oldest forms of gambling adapted to online too.
While the horse racing is still living and breathing instead of digital, like many would have suspected, in times of social distancing, the most appreciated feature of online horse racing would be not going to the racetrack to watch horses run – with the dedicated apps and websites it is fully possible on the app or the site.
Live Casinos
While Internet casinos offer players a chance to feel the thrill of gaming by playing the same games digitally, live casinos take that a bit more literally – they are, as is, casino games with the real dealer streamed over the Internet via video.
So, the land-based casino stays where it is – it is the players who are wagering from remote locations yet getting the same vibes and experiences they would've got when immersed in a real venue.
Social Casinos
Social casinos or sweepstakes are a relatively new take on online gambling, which gains popularity fast and is completely legal in all of the United States.
Legally speaking, social casinos offer players the chance to play casino games like slots, blackjack, and roulette for free. However, if one buys an in-game currency to play more, another form of currency is added to their balance as a gift. It could be used for playing the same games but could be withdrawn from an account and exchanged for real money.
Online Gambling and Banking: The Best Services to Use
Since casinos, horse races, and sports betting went live on the Internet, they required a way to top-up the player's balance, as well as withdraw winnings from the account. Here are the most popular services that gamblers might encounter when playing online: 
Internet wallets. Like PayPal and Skrill, various digital payment services were quickly adopted by most casinos and gambling ventures on the web to deposit and withdraw funds quickly. 
Credit Cards. MasterCard, Visa, and American Express are all accepted as a way to top-up the balance and take the winnings out.
PayNearMe. This service, adopted by most Internet gambling operators, is a way to pay by cash. The player has to print the barcode an app generates for them and take it to the convenience store, where they can deposit funds directly to an account with the help of a cashier.
Checks. This is the slowest (and steadiest) way to deposit or withdraw money from an account via email or regular mail.
US Gambling Laws and Regulations
Online gambling in the USA is a matter of state legislation, not a federal issue as it once was. As of now, land-based gambling and playing on the Internet are legal in one form or another in almost all United States, with the sole exception being Utah, which does not legalize nor endorses gambling in any form.
The most recent issue was the "The Professional and Amateur Sports Protection Act," which was why online sports betting got introduced to the United States long after it became accepted in other parts of the world. It went into action in 1992 and only in 2018, after the lawsuit from the state of New Jersey, was declared unconstitutional and shut down by the Supreme Court.
A similar issue happened a while ago when in 1961, The Federal Wire act prohibited gambling businesses from using "wired communication" to provide bettors with wagering opportunities in the United States but was reversed too. So, right now, federal laws almost don't interact with Internet gambling establishments, leaving states to individually define gambling and its legality within their borders. It is the reason why more and more states have legalized Internet gambling in one form or another over the years.
Legal Online Gambling: Pros and Cons 
| | |
| --- | --- |
| Pros | Cons |
| Online gambling and betting are convenient can be played from anywhere at any time | It doesn't have the same vibe and exclusivity as visiting the real casino |
| Digital casinos often present players with various bonuses, special offers, and loyalty programs, making gambling even more fun  | It is much easier for a player to lose track of their funds when playing for digital currency rather than real cash |
| It can be easily regulated by law and does not leave place for any shady activities | Sharing an experience with friends is much easier at the brick-and-mortar casino, not the Internet one |
| Online sports bets can be placed live during the game, making each segment of it much more engaging  | Ease of access might make gambling a problem, rather than enjoyment |
| Most corporations on the market have a good reputation and are trustworthy enough to grant them access to the financial information | |
US online gambling is a fantastic subject to cover due to how much there is to it. Different services and providers, games, bets, and opportunities to place a wager at providing us with a brilliant opportunity to cover multiple individual examples for each state. 
While the regulations and different systems make it different to comprehend sometimes, the multibillion industry of online gambling in the United States grows every day and provides us with more and more subjects to review and share an opinion with our readers. 
Welcome to Gamblerzz!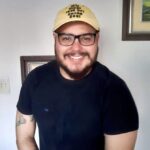 Andy is a skilled recreational gambler for more than 11 years. His primary focus is on the regulated US online casino and poker markets. Editor-In-Chief at Gamblerzz.com.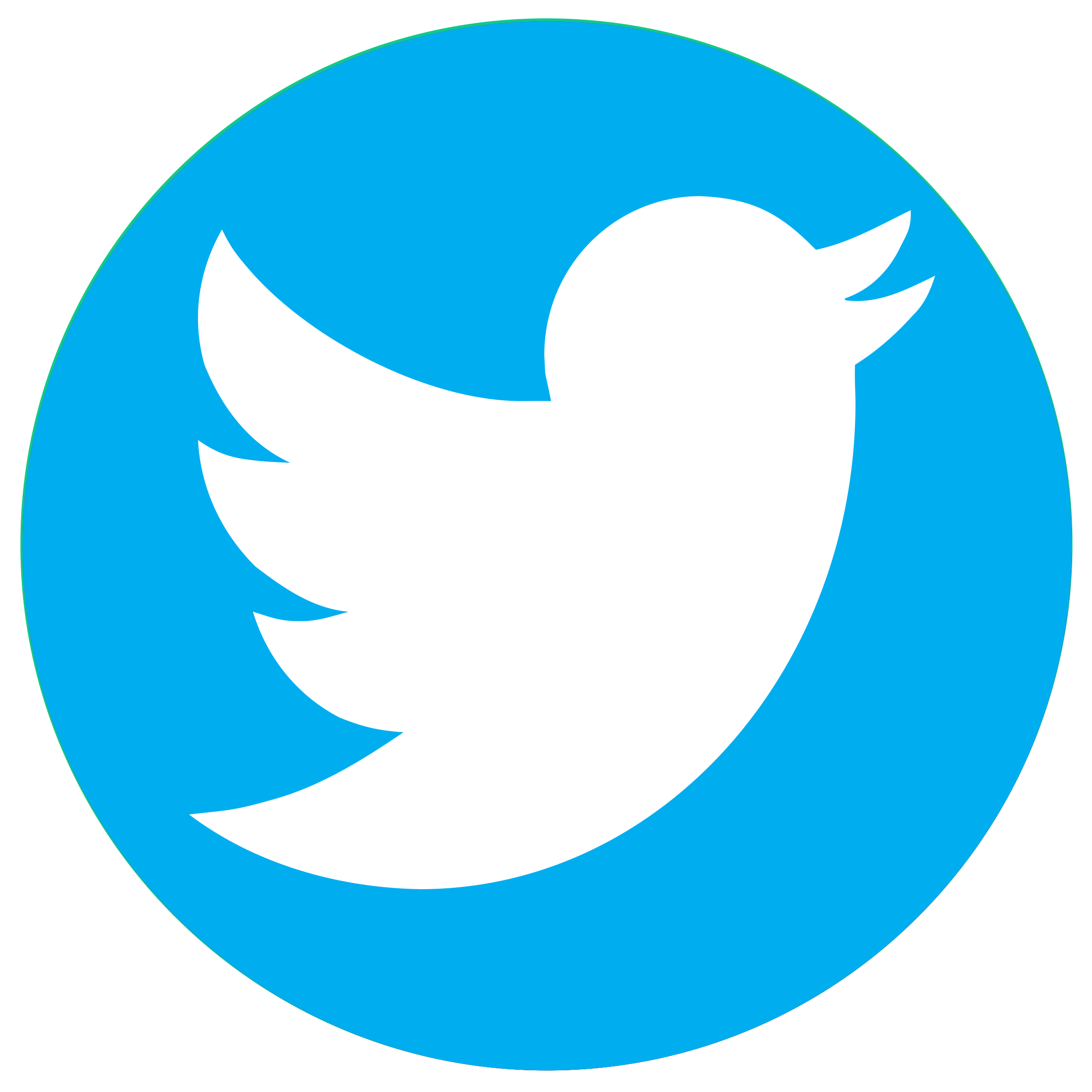 Frequently Asked Questions
Is Online Gambling Legal in the USA?
On the whole, yes, online gambling is legal in the United States. But only in a few selected states.
Where can I legally play online casinos?
You can play online casinos legally in New Jersey, Colorado, Michigan, Pennsylvania, West Virginia, and Indiana.
Are sports betting sites legal in the US?
Yes, sports betting is legal in the United States. You can bet on sporting events ranging from NBA, NHL, NFL, MLB, and Horse Racing, among others.
How to check if online gambling is legal in my state?
Just visit our gambling platform gamblerzz.com for more details. In some cases, you will be required to provide your current location when playing. So, the casino platform will not accept your sign-up request if you live in a state where gambling is illegal.
What banking options are available for US gamblers?
Gamblers are provided with a plethora of banking options. Most betting platforms accept debit cards and credit cards. Direct bank transfer is also allowed, if you have e-wallets like PayPal that too is acceptable in some casinos.
What is the legal age for gamble for real money in the US?
You must be at least 21 years of age in order to register and play at any of the online gambling platforms in the US.
Is sports betting legal in all states where online casinos are legit?
In the majority of the states, yes, sports betting is legal, where online casinos are legit. But again, it will depend on the policies and regulations formed by the state itself.
What gambling sites have the best bonuses?
There are many to start with. Casinos like Betway, Golden Nugget, Sugar House, BetMGM, etc. to name a few, offer some of the best bonuses and promotional offers.
Can I bet on horse racing online?
Yes, in legalized states, you can bet on both horse racing and greyhound racing online.
Can I Play at European Gambling Sites in the US?
No, you cannot because Europe doesn't have any form of gambling legislation in place, and the specific regulations and laws are dependent on the country of location.
Is online gambling a safe option in the US?
Yes, online gambling is a safe activity. Each state that accepted and legalized it put a lot of regulations in place to ensure online casinos and other gambling services are as safe as possible. Play games with the state's seal of approval, and you'll be fine.
What games are the most popular at US online gambling sites?
Just like in regular casinos, the most popular game is the fastest one. For gambling sites in the United States, that would be slots.
Should I pay any fees for online gambling in the United States?
No, most services do not require any fees for gambling. However, all winnings are subject to a state and federal tax.
How long will it take to withdraw my winnings from online casinos?
It depends on the method you choose. Online wallets are the fastest ones, working almost instantly, then there are banking transactions and credit cards that take up to 48 hours to withdraw your winnings, then it's requesting checks by mail that may arrive in a week or two.
What are the best sites that provide all types of online gambling?
The best sites for online gambling are services that work in multiple states and have a history that proves their safety and legality. These, if we're speaking about sites that provide players with different sources of gambling entertainment, include Caesar's Sportsbook and Casino, PointsBet, MGM, and DraftKings.