Everything to Know About Maine Online Gambling Industry
Published: Oct 29, 2022
Updated: Oct 31, 2022
Maine is a calm state when talking about gambling. However, they don't support sports betting. Punters can enjoy betting on one racetrack and other exciting games. In the meantime, the state of Maine seems satisfied with its current position in the industry. Many bettors expect to see the light of sports betting soon enough. Till then, punters need to stick to Horse Racing and Daily Fantasy Sports instead of real money casino sites. The two legal casinos in Maine are both horse racetracks. Hence, bettors can perform legal gambling in these locations. The good thing is that they look like casinos.
Best Sportsbooks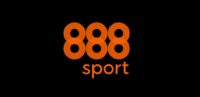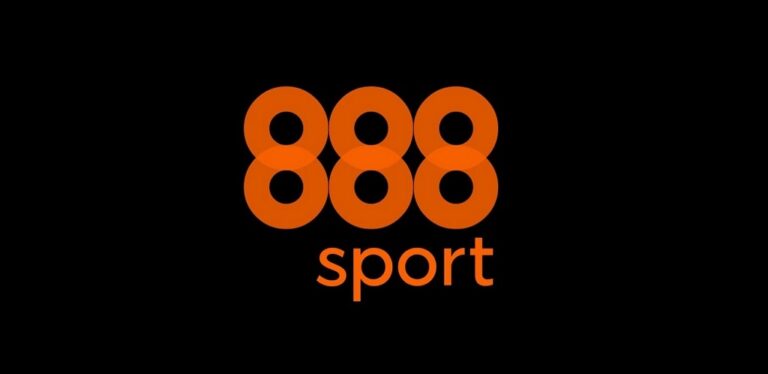 888 Sport


Empire City Bets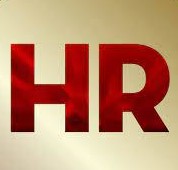 Hollywood Races Online Review & Bonus Code
Maine Legalization Problems
The Supreme Court's choice on May 14, 2018, was a way forward in online betting in the United States.  All states can legalize sports betting due to this update. However, online casino gambling remains illegal in Maine. Many players run to the social casinos for a taste of the fun. When it comes to gambling, the state takes very cautious and calculated steps. For these reasons, they only approved relatively small commercial casinos in the region. We were unable to pinpoint a law that aims explicitly to penalize individuals. Although, many regulations point towards penalizing operators that break the law instead.
Factors to Consider When Choosing a Gambling Site
There are vital things to analyze when talking about an online platform. Without these factors, you can be sure that your website isn't complete. So, if you're trying to get a Maine online gambling platform, make sure to look out for these things:
Banking methods: There are several options for deposits and withdrawals on gambling sites. Look for the available payment options and confirm if they are comfortable for you. Websites that provide a wide range of banking methods are the best to use. Common examples of the deposit and withdrawal options include MasterCard, PayPal, eCheck, and more.
Security: Can the platform you're picking handle your private information appropriately? If you discover that they cannot, don't hesitate to drop them from your list. The safety and security of your data should be your top priority. Fortunately, some platforms use the 128-bit Encryption to encrypt files.
Promotions and Bonuses: You can see this as an added feature that every platform should possess. Bettors don't just look for reputable sites; they also check for their available bonuses. Some websites provide ones that are better than many others. Ensure that you choose what makes you comfortable. Examples of the offers available include welcome bonuses, no deposit bonuses, and more.
Reputation and Legalization: Bettors underestimate the importance of a site's reputation. It doesn't just stop at an attractive interface. It would be best if you were sure that they have something to bring to the table. Does the platform have a license? That is another critical question to consider when talking about this section. Platforms that aren't fully legalized are not safe for online betting. In other words, all websites should be licensed and regulated for online gambling.
Loyalty programs: Since you may be planning to stick to one site, you might as well check their loyalty programs. Different Maine online gambling sites will have various things that qualify punters for these programs. However, in most cases, once you sign up, you can enjoy the program. Please note that this is only suitable for bettors that play for real money games regularly for a long time.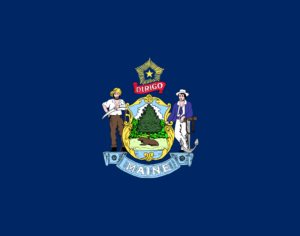 Customer support: Some sites allow players to reach out to them for help. Most platforms claim to have this feature. However, their response times differ. A few of them don't respond to complaints at all. When you face challenges, you should call, send a mail, or a text, and get a response.
Choice of games: Websites must have a wide range of games. However, you get to choose whatever game you want. Please note that this is one of the most crucial facts to consider. Most casinos offer common kinds of games like poker, blackjack, roulette, and more.
Apps: A casino app on your mobile phone makes online betting more accessible and more comfortable. With a mobile casino, you can engage in wagering anywhere and at any time. Applications that you place bets on should be mobile-optimized and easy to use.
Software: One of the most vital aspects of an online betting platform is its software. Reputable platforms provide standard software for punters. However, they must be easy to navigate. Regarding this section, most sites use geo-location software to ensure bettors are in the appropriate region.
Maine Land-Based Casinos & Lottery
One interesting fact about Maine is its land-based casinos. These tribal casino locations are a little close to being as unique as the typical casinos we know. Here are the two land-based casinos in Maine:
Hollywood Casino Bangor
Oxford Casino
There is a wide range of lottery options available for people in Maine. They sold their first lottery ticket in 1964. Since that moment, they were actively selling lottery tickets.
Social Casinos in Maine
Social casinos are very engaging for the old and new bettors. Bettors have the chance to play the game anywhere and anytime. People love them because they are convenient to use. Thankfully, Maine doesn't go against the use of these kinds of platforms. These casinos are also free to play. Here are top social casinos in Maine
Chumba: The main advantage of this site is redeemable cash prices. Players from the United States are accepted, including Maine. When you register as a punter, you can get 2,000,000 Gold Coins and Bonus 2 Sweeps Coins Free.
LuckyLand: They also accept players in the United States. Also, the platform provides Daily Free Sweeps Coins upon registration. You can easily download on iOS and Android devices.
Possible Maine Casino Games
Looking into the future of Maine casino, it's safe to say that it will be home to many punters. Bettors will be able to enjoy Marine online casino games and more. Here are a few that might be available:
Roulette
Slot games
Baccarat
Caribbean stud
Blackjack
Legal Online Poker
Alongside these games, there will be lots of bonuses and promotions available as well. Please note that there will be so many more games available on most sites.
What's New Regarding Online Gambling in Maine?
Even though sports betting is not yet legal, there are high hopes of seeing its light in the future. The governor of Maine, Janet Mills, chose to veto sports betting legalization early this year. That bill would have permitted online gambling. It may have also given a chance for offering several benefits related to sports betting. However, our hopes remain high.
FAQs
Are online casinos legal in Maine?
Online casinos are not allowed in the state of Maine. However, punters can use social casinos and enjoy a series of rewards.
Can I bet legally on horse racing in Maine?
Punters can enjoy horse racing in the state. It is home to two different horse racetracks for people who want to enjoy the game or place bets.
When will sports betting be legal in Maine?
There's a high probability for sports betting to be legal in Maine. However, that may not happen soon. Punters need to find other alternatives to sports betting.
How old should I be to have the right to play casino games?
The appropriate age for participation in gambling is 21. It would be best if you were 21 or above to enjoy casino games.
Is it legal to use offshore sites for online gambling in Maine?
Offshore sites, for many, appear to be a way out. However, it is inappropriate, and it's also against the laws.