An Overview of The Gambling Industry in Vermont
Published: Oct 29, 2022
Updated: Oct 31, 2022
The history of gambling in the state of Vermont began with horse racing and involved pari-mutuel betting, which attained legal support in 1959. Most of the Vermont gambling was restricted to lottery and games played for charity supported by an act passed in 1976. The proceeds of the games have been donated to the State Education fund since 1998. Today, the charity games in Vermont are quite diverse and active, including Casino nights and regular Poker tournaments. Most of the Vermont residents travel to Connecticut to play at land-based casinos. When it comes to Vermont online gambling space, it does not have the legal support, nor there are strict laws against it. In this article, we would give you an extensive overview of the gambling scene in Vermont that can clarify your doubts about the issue.
The Problem of Legalization of Online Gambling in Vermont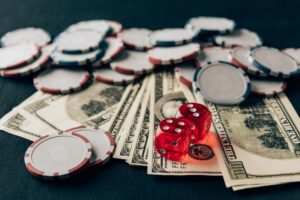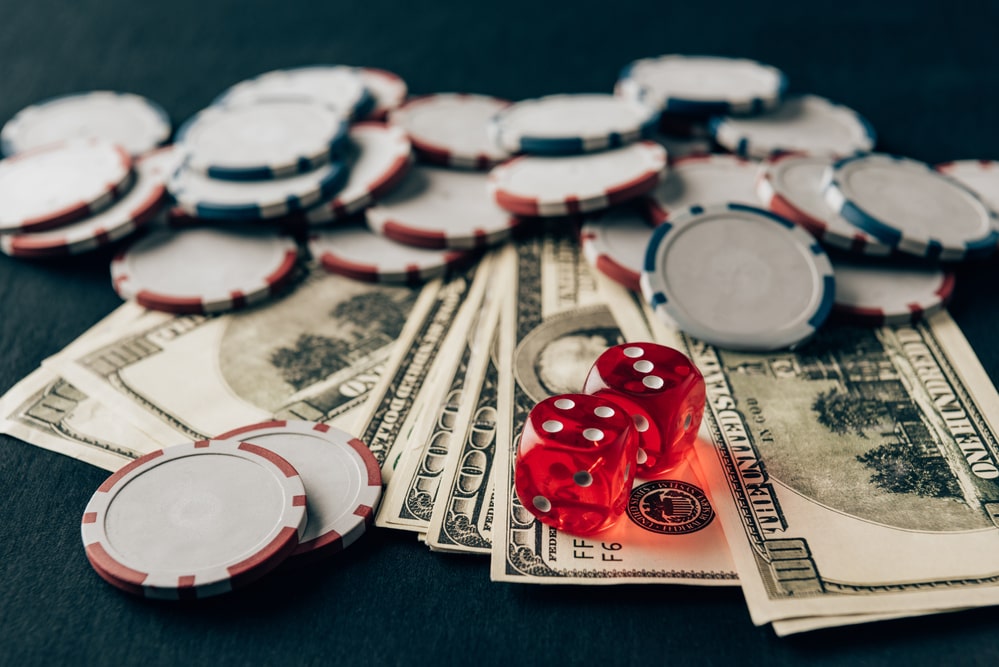 The state of Vermont has the reputation of having strict laws against professional gambling. Gambling can take place only when the proceedings are going for charity, and non-profit organizations act as the host for the charitable games. The proceedings of such games are used to support educational, charitable, and religious causes. The necessary permission to organize such games can be obtained by non-profit organizations that have a proven record of philanthropic activities for one year before they start organizing such games.
Upon receiving permission to operate such games, an organization may conduct card games, bingo, raffles, etc. but slot machines are strictly prohibited. As we have already discussed, online gambling is neither legal nor illegal in the state, and the residents do engage in unregulated online gambling. The problem here is that Vermont online gambling is not even a matter of concern for the state, and most of the residents of the country use offshore gambling sites to enjoy their games. The same goes for online betting, which does not have a positive or negative legal status. Once legalization for sports betting takes place, here are some of the teams that players can place their bets on.
State's Sports Betting History
The state does not manage, regulate or license sports betting services. In the Green Mountain State, wagering on sports events is still considered illegal. Due to this reason, residents have to travel to nearby states to wager on events. Besides that, offshore sportsbooks also do not offer guaranteed winnings. 
Aspects to Analyze Before Gambling at Vermont Casinos
If you are a Vermont resident and looking for some gambling thrill in the online space, you must consider certain factors before choosing an online site. Though there are many well-reputed offshore sites, people do fall into the trap of unregulated casinos in the process. We will share with you certain parameters that can help you to login into the best online casino.  The first thing you should keep in mind while choosing an online casino is the methods they provide to make deposits and withdrawals. Have a look at all the methods a casino offers and decide which way will be comfortable for you. The second parameter is the site's security mechanism that will protect your personal information and money transactions. Make sure that you don't fall prey to unregulated sites. If the casino provides loyalty programs, bonuses, and promotional offers, it should be considered a prospect. A reputable casino will always offer the best customer support to the players to not face any issues while enjoying their games. On the technological front, you should always try and test the mobile apps and the site's software to see if they are compatible enough for you. It is necessary to get comfortable with the site software and the mobile app to enjoy the games without hassle.
Lottery and Daily Fantasy Sport in Vermont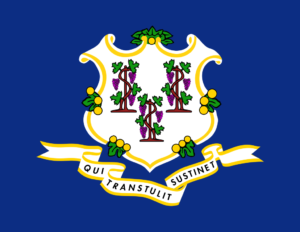 The state of Vermont has two major lotteries, one is a Tri-state lottery shared with New Hampshire and Maine and the other being its own. These lotteries are established separately but regulated by the Vermont statute. The thrill of creating your own fantasy sports team and betting on their performance is a unique experience. Daily fantasy sports have succeeded in fulfilling the betting desires of many. Vermont has shown a liberal stance to daily fantasy sports by exempting it from the state gambling laws.
The Option of Social Casinos
We are quite aware of social casinos that are quite popular among gamers who wish to try their luck without involving the risk of losing money. Several online social casinos let players enjoy their favorite online games with their friends without causing a burden on their pocket. The medium of exchange in social casinos is virtual coins that are free of cost and gold coins that come with in-app purchases. Due to the lack of regulated Vermont online gambling space, social casinos can act as a safer option for players.
We will share with you two of the finest social casinos that have given the players unique gaming experience.
Chumba
Chumba has built a special place for itself in the online social casino space. When you sign up for Chumba, you get a bonus of 2000000 gold coins, and the sweeping coins will get restocked for free once you end up using them. It provides a wide range of games from your favourite spinning wheel game of roulette to video poker and blackjack.
Luckyland
Another giant in the social casino domain is Luckyland with an extensive range of more than 30 slot games, 9000 gold coins and 50 sweep coins to begin with. You won't find yourself bored once you walk into Luckyland which is built to provide you with the magnificent gaming experience you deserve.
Vermont Teams To Bet On
Vermont Bucks: It is an indoor football team based in St. Albans and started as the Can-Am Indoor Football League member. In 2017, the members announced that the team is merging with the American Arena League.
Green Mountain Roller Derby: It is a women's flat-track roller derby league founded in 2007. They are based in Burlington, Vermont, and are members of WFTDA.
College Sports
Saint Michael's Purple Knights: This athletic team represents Saint Michael's College in NCAA Division II intercollegiate sports. They are based in Colchester and compete as the Northeast-10 Conference members.
Vermont Catamounts Soccer: It is a men's soccer team representing "the University of Vermont in the NCAA Division I men's college soccer competitions." Vermont Catamounts Soccer competes in the America East Conference.
Horse Betting In Vermont
Horse betting has been legalized in the state a while back, but no tracks are licensed to provide racing. Online betting is legal in horse races, and one can use sites like TwinSpires and TVG.
Sports Events In Vermont That You Should Bet On
National Football League: The coming season is expected to start from the 9th of September 2021. The tournament will continue till the 13th of February 2022, and during this time, you will get many opportunities to bet on sports in Vermont.
World Cup Soccer: The World Cup Soccer is the 18th edition and is expected to take place in December. Japan will host it, and by then, you can wager through the best sportsbooks in Vermont if legalization takes place.
The Registration Process At Vermont Sportsbooks
While betting on Vermont online sportsbooks, only after they are legalized, the first thing players have to do is complete the registration process. Without that, it is impossible to play for real money and earn more funds. It takes a few minutes to complete the process. For that, proceed to the legal site, and then they must click on the register button. A page will open up when they have to provide all details. After that, the operator will verify your account, following which they can gamble.
Types Of Bets Available In Vermont
Money Line Bet: By far, it is the most common type of wager you will encounter in all events. You must sign up on the online sports betting Vermont site and bet on the team with higher chances of winning and claiming rewards.
Under/Over Bet: It is termed as total bets, and you have to determine whether the final score will be higher or lower than the predicted one.  
The Current Gambling Scenario
We have already discussed that the state of Vermont is not very tolerant of gambling. The state allows regulated gambling only for charity purposes. The status of online gambling is not even a serious consideration for Vermont, while unregulated access to online casinos by the resident is relatively high. However, the legalization of Daily fantasy sports has given some hope that sports betting will have a future in the state. If further progress in legislation will be seen, then games that are being played for charity purposes will see an excellent fan base in the state.
The state has set up a committee to study the option of taxing and regulating sports betting. It is hoped that the bill will see a fluent breakthrough once the coronavirus pandemic issue is over. As the 2020 U.S presidential election is knocking on the door, the chances of positive reforms in the gambling sector can be expected if Mr. Donald Trump is elected for a second term. With his experience as a hotelier, he understands the importance of casinos for taxation purposes.
We hope that we have provided you with a unique insight into the small yet complicated gambling world in the state of Vermont. The concept of charity based gambling is a noble one, yet reforms should be made to make gambling a widespread regulated leisure activity throughout the state. Residents are anyway going to the nearby states for gambling or taking refuge in online casinos, so the legalization of gambling should be given thought.
Future Development Of Sports Betting In Vermont
Depending on the outcome that will take place in front of the legislature, we will get to know if sports betting will be legal in the state. S 59 will look at a few things like:
Potential online and retail sports betting models fitting in Vermont.

Laws and studies concerning taxation, legalization, and

regulations Impact of Vermont online sports betting on demographic groups.
Sportsbooks Coming To This State Soon
Several bills failed in 2021 to legalize sports betting, but sponsors are back in 2022. S 77 is another bill led by Sen. Dick Sears, Sen. Christopher Pearson, Sen. Sirotkin, and Sen. Richard Westman to authorize sports betting via the lottery. It also emphasizes on allowing six mobile sportsbook operators.
Latest Sports Betting News In Vermont
Presently, sports betting is not legal in the state. S 59 was submitted by Michael Sirotkin that would create the" Sports Betting Study Committee." The Senate has approved it and now it is in the House. Over the summers, the legislature was suspended due to the pandemic. It means there is still enough time with the House to decide what to do.
Information is a key to the greatest gambling experience ever. With our reviews you will get everything you need to bet on sports online safely and play casino games without any troubles in the following states:
Frequently Asked Questions
Are online casinos legal in Vermont?
Online casinos are illegal in Vermont.
Can I bet legally on horse racing in Vermont?
Yes, betting on horse races is legal in Vermont.
Is sports betting legal Vermont?
No, sports betting is not legal in Vermont.
Should I be 21 years old to have the right to play social casinos?
No, the minimum age is not 21 years, it's 18 years. So, if you are 18 years old, you can play at social casinos.
Is it legal to use a VPN to play on European casino sites in Vermont?
No, it is not legal to use a VPN for gambling purposes in Vermont.
How can I start placing bets in Vermont?
To start, you must sign up on Vermont sports betting apps and grab the welcome bonus to play. But you can only do that when sports betting is legalized.
Who can bet on sports in Vermont?
Players completing the registration process and attaining the age requirements can play at Vermont betting sites.
Who oversees sports betting in Vermont?
Still, there is no regulatory body that will look after sports betting regulations.
Can I bet on sports with my smartphone in Vermont?
Yes, you can bet through the Vermont sportsbooks that are compatible with mobile devices.
Are offshore sportsbooks legal to use in Vermont?
No, offshore sites are not legal.
How do I get started with sports betting in Vermont?
To start with betting, you must register at the top online sportsbook, once it gets legalized.
Is Daily Fantasy Sports betting allowed in Vermont?
Yes, DFS is allowed in the state.
Is eSports betting allowed in Vermont?
No, eSports betting is not allowed.
Are FanDuel and DraftKings legal in Vermont?
These brands are operating as DFS in the state and are legal.
How do I download a sportsbook app?
Downloading can be done by proceeding to the Google and Apple play store.
Do I have to be a Vermont state resident to play?
We can answer this question after sports betting gets legalized.
Do I have to be inside the Vermont state to play?
Yes, you have to be inside the state while considering gambling in the state.
What are the age requirements to bet on sports in Vermont?
The age requirement is expected to be 21 years, as it is standard for most states. However, you can play in social casinos if you are 18 years old.
Can I bet on sports legally in all states?
Yes, you can wager on sports legally in all states, once sports betting gets legalized.
Written by: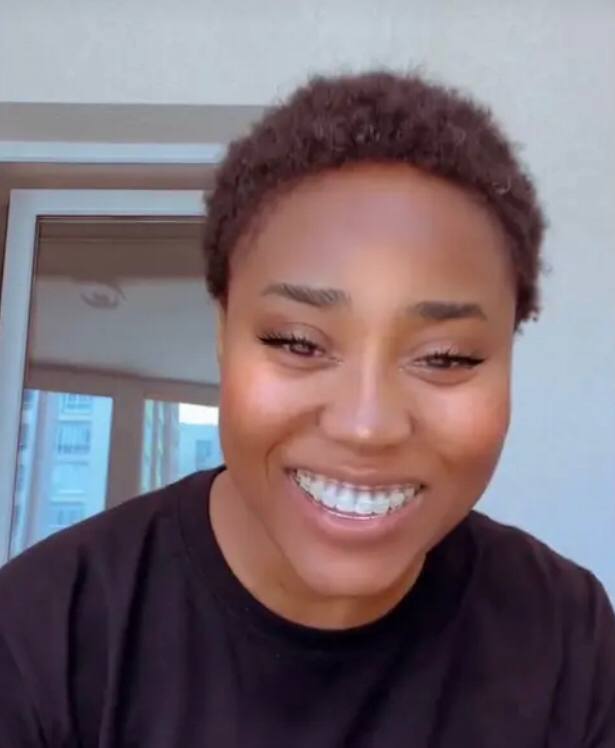 Author, Contributor at Gamblerzz.com. Jeannie is one of our top writers and gambling experts. Jeannie is an active poker player, and she knows a lot about all kinds of gambling games and sports betting.