Legal Or Offshore Sites: Which Is Better For US Gambling In 2023?
Andy Brown
Published: Feb 11, 2023
Updated: Mar 22, 2023
Are offshore sportsbooks legal? Online gambling has made the process even more convenient and beneficial. But the only problem here is legality. Not every state has made online gambling legal. Therefore, you can easily land in trouble if you don't do proper research on the offshore gambling topic.
Up until 2010, no type of online gambling was legal in the United States. In late 2010, New Jersey passed a 29-5 majority bill for legalizing particular sorts of online betting. The trend of online wagering has paced up in the country since then. Currently, there are over twelve states in the USA that hold legal online gambling in some form. Simultaneously, several other states are planning to join this list.
Before you start to gamble online, it is crucial to understand whether you are doing it legally or not. For this, you will need to get familiar with two terms: legal betting sites and offshore betting sites. This guide will help you understand these terms, along with their comparison. So you will be able to gamble safely in the US.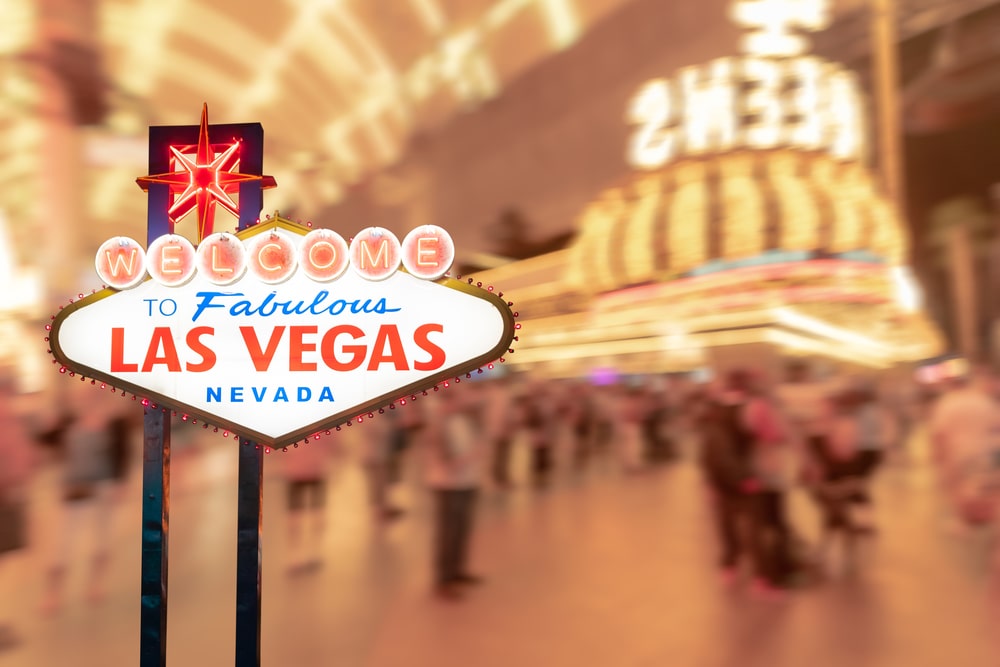 Offshore Betting: What Is It And Why Is It Not Legal?
Offshore gambling means placing bets on online sites that are operated outside the US borders. These websites/sportsbooks aren't approved or regulated by any of the US authorities. That implies if something happens to your information or money on these platforms, you can't do anything about it legally. These sites exist in the US because of two reasons:
Market Size: There is a huge market for these websites or sportsbooks in the US compared to other places where they operate. So they generate massive revenues just by one country's players.
Less Legal Options: Online gambling hasn't yet been entirely legalized in the US. Due to this lack of options, more people move towards offshore sites, and they benefit from it.
The demand for these platforms was high when the US didn't have legalized any sort of online gambling. However, they somehow manage to survive even after regulated betting sites have come to existence.
You must know that according to the US's current online wagering laws, offshore sites aren't illegal. The rules only prohibit the use of specific payment methods on these websites so that no player can make real money bets on them. Even for the regions that have stated online gambling as illegal, they don't have any laws against the player. The legal action would be taken against the operator of the site.
Coming to the why part of the question, there is no meaningful theory about why the country hasn't yet legalized offshore betting. The only two reasons that seem feasible are:
Las Vegas Revenue Drop: The gambling capital of the US, Las Vegas, was majorly run based on its casinos. But ever since online betting platforms came into existence, their demand fell significantly. That is why the country put a stop on these sites to keep up with the land-based gambling.
No Cross-Border Losses: Another theory states that the US didn't want its dollars to cross the borders. As offshore sites operate outside and don't make the players win, the country would lose huge amounts of money.
The Difference Between Legal And Offshore Gambling Sites
The major contrast between these two types of sites is the regulation by the US authorities. Legal betting websites come with a guarantee of fair games and proper payment processing. In case they fail to provide so, the county's law will take them down. On the other hand, offshore platforms may or may not offer you these two benefits. There isn't any assurance that you will be given fair chances of winning. Even if you win, the site may get you stuck with the withdrawals. Plus, you can't take any legal actions against their wrongdoings because US law doesn't take their responsibility.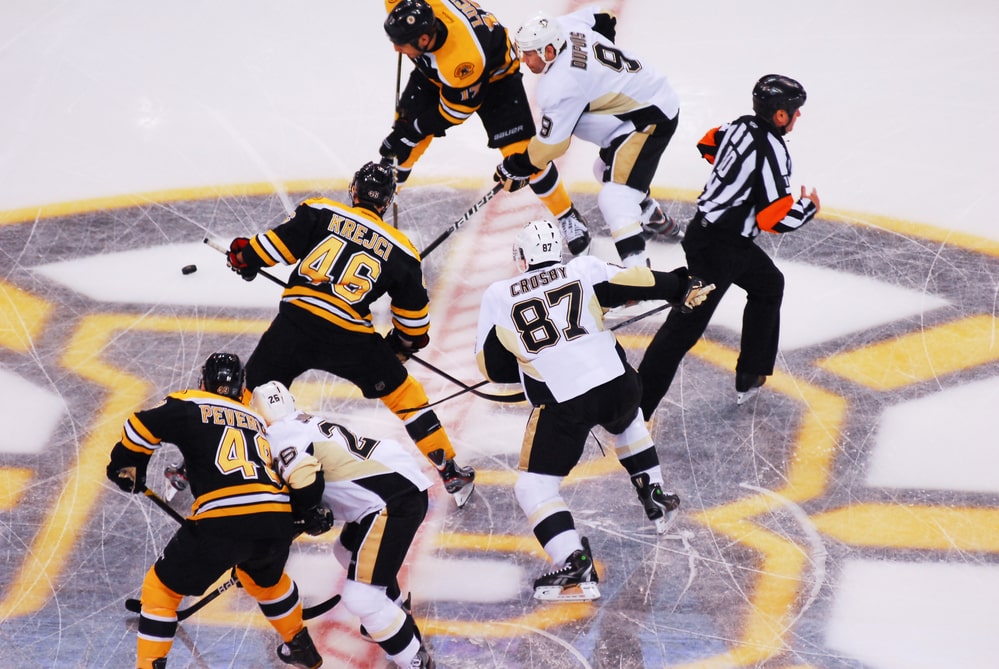 The Most Recommended Sportsbooks For USA Online Betting
Currently, you can easily find various online gambling platforms operating legally in the US. However, you have to ensure that your specific region/state has permission to run these sites. The top legal US online gambling sites are:
DraftKings Sportbook
The platform has both online casinos and sportsbooks. It offers a wide range of games and sports to bet on. Along with that, you also get several bonuses like,
100% match welcome bonus of up to $600 on the sportsbook
20% match welcome bonus of up to $500 + $35 no deposit bonus on the casino
Various other promotions can be found on DraftKings website. You just have to sign up, claim the reward by making a deposit, and start to enjoy betting.
MGM
BetMGM casino is a well-known name in the domain of online gambling. The site is regulated to operate in states like New Jersey, Nevada, West Virginia, Indiana, and Colorado. It also offers a 100% match bonus of up to $500 on making your first deposit. What makes it distinct from competitors is its extensive security measures. So your confidential information is kept safe with the website.
William Hill
William Hill welcomes its new players with two $15 free bets. However, you need to make your first bet of at least $10 to avail of this benefit. You can find several other promotions on the platform on an everyday basis. Plus, there is a huge variety of deposit and withdrawal methods that make the gambling process seamless. Another exciting factor here is that you can place bets of as small as $2.
FanDuel
Available only in New Jersey, Pennsylvania, West Virginia, and Indiana, FanDuel is a great place to start your online gambling journey. You get up to $20 of a 100% match bonus here. Though the amount is small, the website gives you enough opportunities to make more of it. You can easily bet on various games here. It has a user-friendly interface on the site and mobile application. So you can enjoy wagering anytime and anywhere.
SugarHouse
SugarHouse is designed so that both experienced and naive players won't have any issue in operating it. You can also get up to $250 under its 100% deposit match up. The site is only legal in the states of New Jersey, Indiana, and Pennsylvania. Thus, you won't be able to bet on it if you live anywhere else.
Golden Nugget
Golden Nugget sportsbook offers a no-lose first bet to its new players for up to $100. In case you visit the casino, you get multiple bonuses like a $10 no deposit bonus, 200 free slot spins, and a 100% match bonus for up to %1500. Both the platforms are regulated and provide various games and bet types. There is even friendly customer support if you can't find your way through the site.
Apart from these, you can also find several other regulated online gambling sites in the US.
Examples Of Online Offshore Sportsbooks And Casinos
Online gambling may not be legalized in your state yet. In such a scenario, you can look up for these top offshore betting sites:
Bovada Casino
When it comes to offshore gambling sites in the US, Bovada is the name that you will hear a lot. It provides you with a 50% match first deposit bonus for up to $250. However, you can find a VIP Points program on this platform that makes it even more beneficial.
MyBookie Sportbook
MyBookie is a new sportsbook as compared to others. What makes it better is that you can get up to $1000 under the site's 100% match deposit bonus. It is technically advanced. So it provides the best features, and the list of games is also quite more impressive than the alternatives.
BetOnline
The platform offers a similar amount of welcome bonus as MyBookie, except for the fact that it falls under the 50% match. So the amount you need to deposit to claim the reward gets doubled. Still, it is a great offshore site to try out if you don't have any legalized gambling websites in your location.
SportsBetting Online
SportsBetting and BetOnline are both operated by the same management, cashier, and support. Therefore, the welcome package is also the same for both of these. You can expect the payouts to be faster here than others. Plus, it accepts multiple cryptocurrencies as a deposit option. This makes the offshore gambling experience smoother for you.
BetNow Sportbook
The only vital requirement from an offshore betting website is that it turns out to be trustworthy. This is where BetNow outstands almost all other alternatives. You get a 100% first deposit match on up to $250 here. All other aspects of the site, like features, deposit options, and withdrawal processing, are decent.
Unlike regulated sportsbooks or online casinos, you can't trust just any offshore gambling website. So you must remain careful with these options.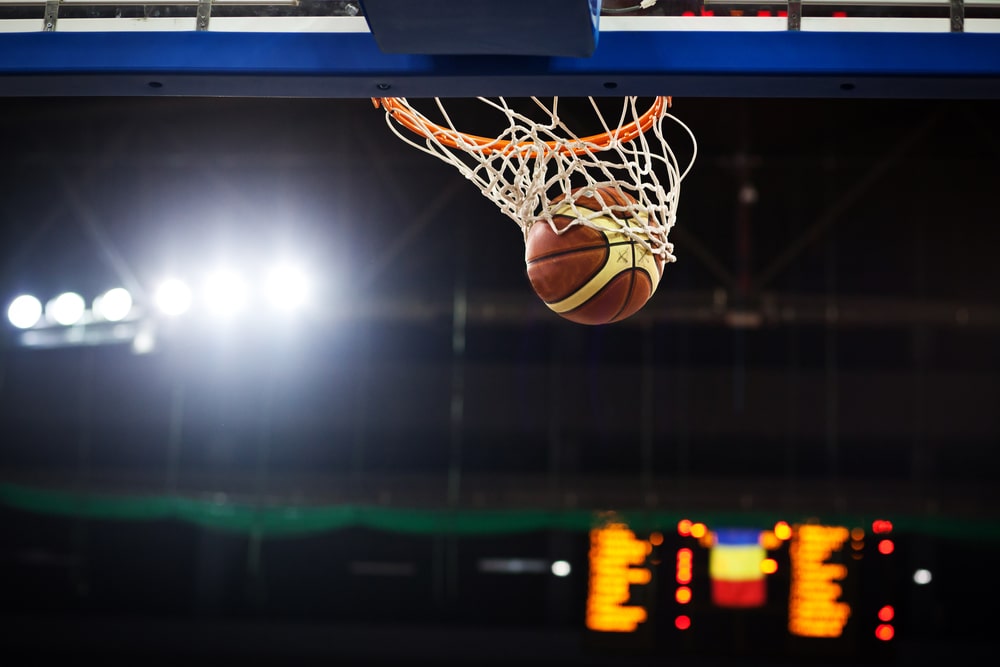 What Are The Advantages Of Regulated, Legal Online Sportsbooks?
There are several benefits of legal online sports betting in the United States. Some of them are:
Better Bonuses: Regulated sportsbooks' market is huge and competitive. Every website wants to attract the bettors towards their platform. Therefore, you can easily find sites offering vast amounts of bonuses and promotions.
Security: The licensing of these websites assure you that your money won't go anywhere. Even if the platform engages in some wrongdoings, you can take proper legal actions against them. All this isn't possible with the offshore websites.
Gambling Restrictions: Almost all offshore platforms operate just to make money. So they don't care who the bettor is and whether they are a problem gambler or not. However, regulated sites give importance to these factors. They implement features like time-out, deposit limit, age verification, etc. to ensure that the bettor is of legal age and doesn't create a problem for themselves.
Quality and Features: Legal websites are backed by popular local casinos and trusted global software providers. That is why they hold several impressive features on their platforms, and they have top-notch quality. Along with this, some of the platforms offer Android and iOS sportsbooks and casino apps. This can help you in playing on the go.
Deposit Methods: In order to stop people from using offshore websites, US law has restricted their deposit options. But there is no such problem with the regulated platforms. You get a wide variety of methods that can be used to deposit the money for betting.
What Are The Drawbacks Of Betting On Offshore Sportsbooks For US Players?
The benefits of legal sportsbooks can simply turn into the drawbacks of offshore platforms. Some additional issues are:
Types Of Bets: You get limited options of betting on these platforms. That means your chances of making big money also gets reduced.
Lack Of Software: The software of these sites are usually not developed by any reliable providers. Hence, their trustworthiness can't be guaranteed.
Lower Betting Limits: These betting platforms don't offer the players a good chance to win. You can't find any bigger bets here.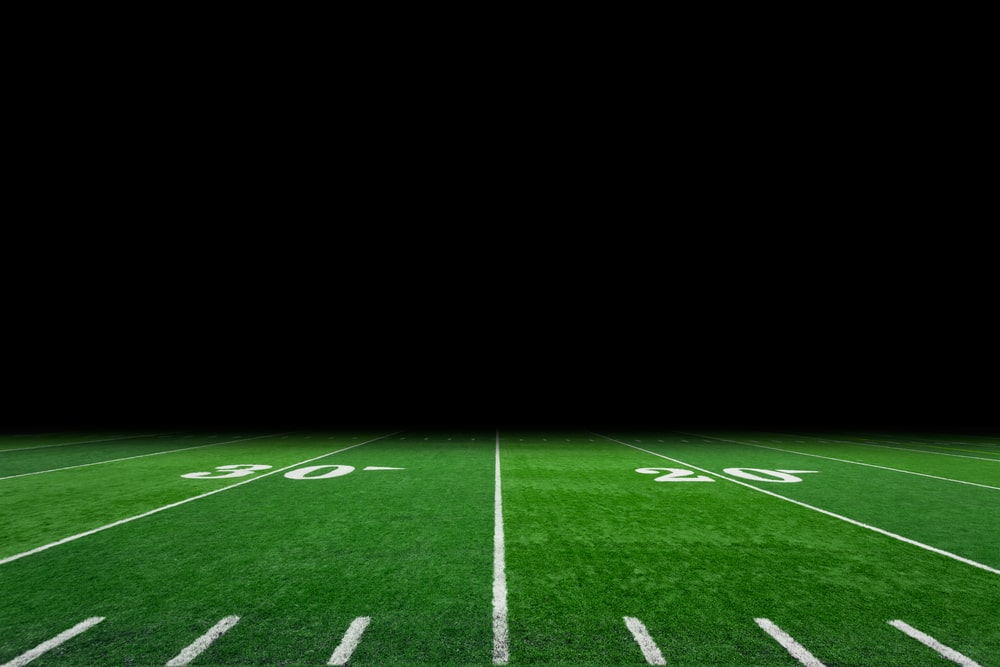 What Are The Payment Issues On Offshore Gambling Sites?
One of the significant problems with the offshore sportsbooks and casinos is their payment issues. Here is what you can expect on these platforms:
Due to the US authorities' ban, you can't use most of the standard payment methods on these websites.
Even if they accept some forms of deposit, there is always trouble going on with their operations. So you may miss out on great bet options as they may not process your payments properly.
They often provide deposit methods like bitcoins or cryptocurrencies that require a lot of hassle to process.
These sites can't be trusted with the withdrawals. They may or may not return your bet earnings.
Some of the trusted offshore sites give you back your money easily. But they keep a higher withdrawal amount than the regulated websites, which accounts for their higher processing fees.
Who Regulates Offshore Gambling Sites?
Some places that license offshore unregulated websites are:
Costa Rica: There is no official authority in Costa Rica that offers licenses to the offshore sites. However, sites that have a business license of this area claim to be regulated from here.
Kahnawake: Morris Mohawk runs this Canadian tribal reserve that holds several servers for powering North American online sportsbooks and casinos.
Curacao: Most of the gambling scams that came into notice were licensed from this region. It has been regulating offshore sites for many years.
Panama: If you are betting on a sportsbook licensed from here, you can't file an official complaint if anything goes wrong. Also, there is no authority present here to regulate the sites.
Antigua and Barbuda: This country complained against the US at the World Trade Organization for its ban on trading on sportsbooks licensed here.
How Can You Recognize The Offshore Gambling Website?
In order to find an offshore website, you need to look out for the following signs:
Lack Of License: Usually, offshore sites may have some unauthorized licenses. But if you can't find even that, it is a sign of danger.
Payment Problems: In case you face any of the above-mentioned payment troubles, you should stay away from the website.
Extra Charming Benefits: Offshore sites generally offer some unbelievably good bonuses. If you feel anything fishy about the promotion, you shouldn't fall for it.
Limited Deposit Options: Though some regulated websites also have only a few banking methods, they always include the standard ones. So if you can't spot them, you should go for some other site.
Minimum Withdrawal Limits: Most of the licensed websites have smaller withdrawal limits. You should avoid websites that have unnecessarily high withdrawal limits as they are unregulated.
Top US Legal Betting Sites
Biggest Offshore Site Scandals Of The US
Over the years, offshore gambling sites have encountered various scandals. Some significant ones are:
Black Friday
In 2011, the US authorities found that several offshore sites weren't able to manage their players' funds. As a result of it, the players didn't receive their earnings back. So the officials decided to ban these domains from the US. This was known as the Black Friday of the industry.
World Sports Exchange
Known as WSEX, the offshore site went down after the 2006 online gambling boom. The withdrawals of the platform became slow initially but ultimately came to a halt. Several players lost a huge amount of money on this site.
Full Tilt
During the 2011 federal ban on sports betting in the United States, Full Tilt's name was in headlines. It cheated its players for about $444 million. Two of its top players, Chris Ferguson and Howard Lederer's name also came up during the case, but none got charged for anything.
There were some other big scandals like the Lock Poker, Absolute Poker, and Ultimate Bet ones.
Where To Legally Bet On Sports Online In The USA?
Even now, all the US states aren't allowed to wager online. Here are the legalized states and types of gambling they have allowed: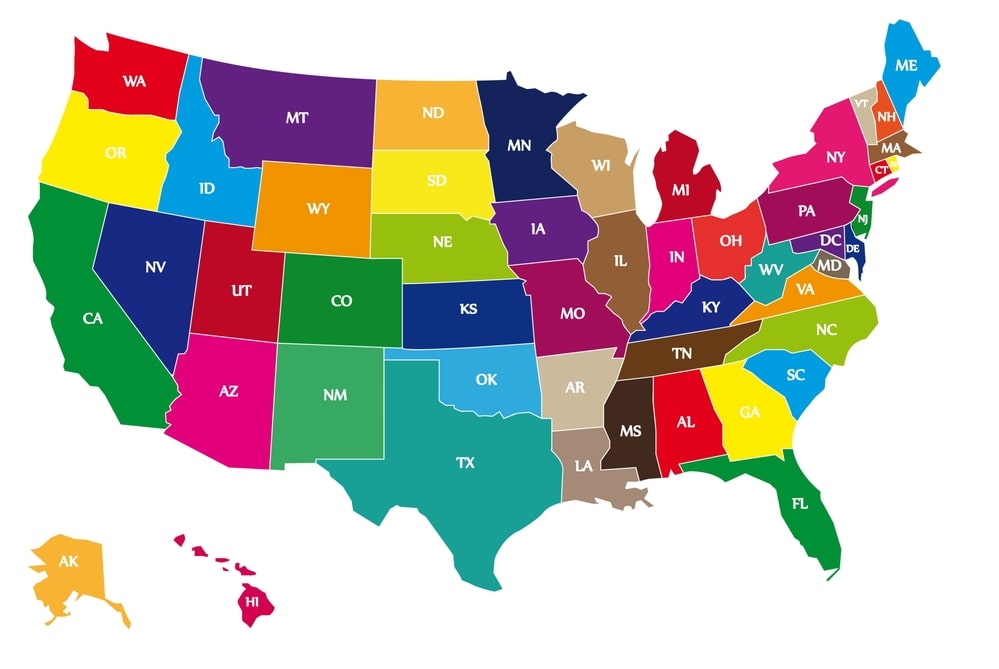 Conclusion
It is almost clear by now that you should only put your hard-earned money on regulated betting sites. Otherwise, you may fall into trouble by losing your entire bankroll. Even if you fall into the regions that haven't yet legalized online gambling, you should wait for the laws to change. Or you should pick only the trusted offshore websites. Plus, keep a check on the problems. In case the platform shows any sign of wrongdoings, withdraw your amount and stop using it. 
Frequently Asked Questions
Is it legal to bet on sports online in the US?
Different states of the US have different laws for online sports betting. You need to check your region's rules before wagering.
Can I legally play online casinos in the USA?
Yes and no, because not all US states allow online casinos. It depends on the place you reside in.
What is the main sign of an offshore casino site?
Payment problems and no license are usually the most considerable sign of offshore online casinos.
Is BetOnline a legal site?
BetOnline isn't yet licensed in any of the US states.
Will I be punished for playing on offshore casino sites?
No, players are never pushed for playing on Offshore websites. It is only the operator who falls into trouble. But you will experience other problems related to safety of your money and data.
Can offshore sites have legal payment methods?
Yes, offshore sites always offer legal payment options. But their reliability can't be guaranteed.
Written by: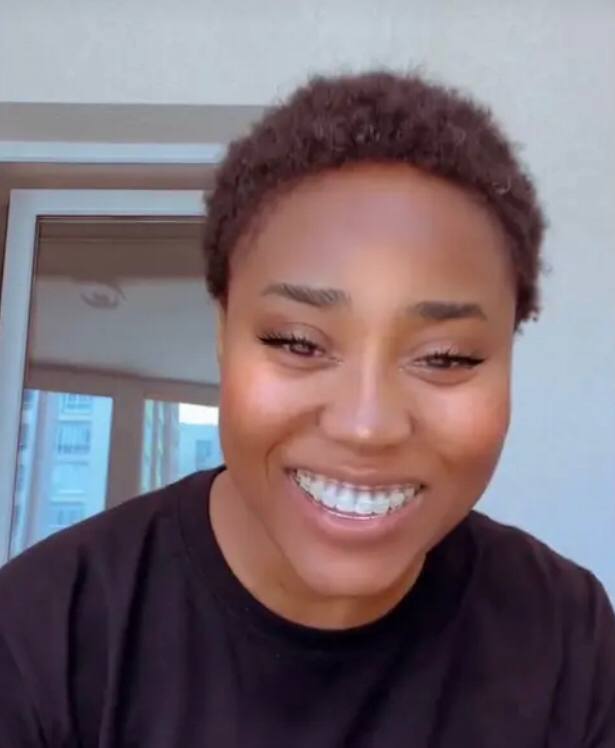 Author, Contributor at Gamblerzz.com. Jeannie is one of our top writers and gambling experts. Jeannie is an active poker player, and she knows a lot about all kinds of gambling games and sports betting.