TTB Partners Limited to be Playtech's Succeeding Suitor After Aristocrat
Andy Brown
Published: Feb 17, 2022
Updated: Mar 22, 2023
Playtech, one of the biggest online gambling companies in North America, eventually revealed that it is supposedly joining hands with TTB Partners Limited. The phenomenal news was revealed just a day after Playtech voted down an acquisition bid of $3.7 billion from Aristocrat Leisure.
TTB, an investment group from Hong Kong, is working on behalf of another investment group with a keen interest of acquiring Playtech. No major revelations have been done as of now, as both the group and the potential rate of purchase are kept a secret. However, according to some predictions, there are chances that it could be Gopher Investments, a Shanghai-based investment group.
Playtech stated, "There is absolutely no surety that whether it will result as an offer for Playtech or some significant terms where the offer might be made. Nevertheless, if an offer is made at all, there is a high probability of a cash offer."
Among the US online casino circles, Playtech is the principal live dealer competitor to both Evolution and Ezugi.
TTB Will be the Suitor, Not the Bidder
On the 2nd day of February 2022, the shareholders of Playtech gathered together in London at noon. At around 1:37 p.m., the company turned down Aristocrat's offer and published the vote results.
When Playtech was enquired about the reasons for turning Aristocrat down, the company said that it had received better offers from third-party investment groups.
The same day, Playtech announced that some representatives of TTB approached them. The company also mentioned that TTB was working for another investment group whose name was not revealed yet.
That's how and where things with Playtech started to get complicated.
Playtech Tries Hard to Portray that the Company is Abiding by the Rules
According to the statement of Aristocrat, it was made clear that the company would not proceed further with Playtech. They specifically mentioned an unresponsive bloc of shareholders. These unresponsive blocs had already acquired stakes in Playtech soon after October 2021. During this time, Playtech was already in discussion with Aristocrat.
Just a month later, in November 2021, Gopher Investments withdrew from the $250 million bid of Playtech's financial trading business, Finalto. To focus completely on the online gambling products, the Isle of Man-based online gambling software supplier is looking for ways to sell Finalto.
Back in 2021, Gopher owned approximately 5% of Playtech's stock. Playtech added that TTB Partners Limited contacted them, and TTB mentioned that they were working on behalf of an investment group that was yet to be formed and advised by it. The investment group also requested the company to release TTB from the restrictions under Rule 2.8 of the Code. The board of Playtech has also confirmed that they have given consent to TTB.
Until Aristocrat's offer period terminated, Playtech had to wait so that they could waive off the six-month restriction period for Gopher to bid for Playtech.
As of current status, the stocks of Playtech are higher up than 8% today.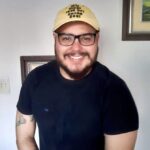 Andy is a skilled recreational gambler for more than 11 years. His primary focus is on the regulated US online casino and poker markets. Editor-In-Chief at Gamblerzz.com.