Sports Betting in Indiana Breaks Monthly Revenue Record
Andy Brown
Published: Dec 21, 2021
Updated: Dec 21, 2021
November became the third-record month for Indiana! Gamblers bet $463 million, which is more than exciting. The last month's results outnumbered those for October, when Indianans wagered $461 million in total.
According to November's Indiana Gaming Commission report, Hoosiers prefer online sports betting even more. DraftKings, which is named to be the most popular site, reported that people invested in sports betting over $166 million in November.
Sportsbooks are on their record revenue way too: $47.6 million were wagered there which is bigger than its previous record of $33.8 million.
College Basketball Trending in Indiana
Purdue Boilermakers demonstrated outstanding performance this season, which was one of the reasons for the rising popularity of sportsbooks within the state. Casual gamers from Indiana cannot resist betting on Purdue and expect to win some real money in addition to having fun from watching a game.
Basketball, both college and professional, is a game of exceptional importance for Hoosiers. The best months for sports betting in Indiana are traditionally associated with major basketball leagues and NFL. In November 2021, basketball wagering ($132 million) almost outnumbered football one ($136 million). With other college basketball teams in Indiana like Notre Dame Fighting Irish or Butler Bulldogs receiving more attention in addition to Purdue, December can be even bigger in the amount of bets. However, with the NFL striking back in December and January, for basketball wagering, it would be hard to overcome football in bets during the winter months. 
Indiana Sports Betting Rising
November 2021 sports betting revenue is solid in numbers of $463 million, but it is even more amazing regarding the rise within a year. Thus, in November 2020, Hoosiers wagered $251 million. The last month of fall also brought  $4.5 million worth of taxes.
 In 2021, which is not over yet, players from Indiana wagered more than $3.3 billion on sports betting (the Indiana Gaming Commission will release December information in January). This makes Indiana one of the largest markets in the US, and the rise is a general trend.
However, new competitors might slow down this rapid increase. Illinois and Michigan are already taking their part, with Ohio legalizing sports no later than January 1, 2023. This will certainly set some limits on the room for growth, as the residents of the neighboring state will be far less present on Indiana's market.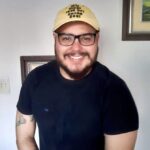 Andy is a skilled recreational gambler for more than 11 years. His primary focus is on the regulated US online casino and poker markets. Editor-In-Chief at Gamblerzz.com.