Guide to West Virginia Online Sports Betting Market
All the information you may need about West Virginia sports betting, you can find in this article. We, at Gamblerzz, are working to get you credible information about West Virginia online sportsbooks so you could choose what suits you. Enjoy legal bookies on the protected platforms, handpicked by the best professionals. Take a step back, relax, and use any WV sports betting app from our curated lists. Our experts dived into the topic of West Virginia online sports betting, so you wouldn't have to.
Published: Aug 28, 2022
Updated: Oct 31, 2022
Top-rated West Virginia Sports Betting Sites
Since the ban on sports gambling was removed in 2018, West Virginia has embraced sports gambling. It opened the market for legal betting in August 2018, becoming the fifth state to permit it. The first West Virginia online sports betting took place in December 2018 but was inactive for six months in 2019. It then continued in August 2019, and we now have many West Virginia online sports betting sites. This guide contains all the necessary information needed by beginners and expert punters in the state of West Virginia. It reveals the kinds of gambling options and mobile sports betting apps available in West Virginia.
How to Bet on Sports in West Virginia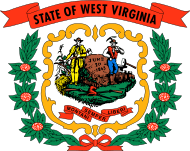 Gambling on sports in West Virginia follows the same process it does in other states. It starts with choosing the WV sports betting app or site and signing up. Signing up is followed by making a deposit, after which bettors can choose what event to bet on. Most beginners pick a sportsbook without considering the necessary factors. They end up leaving the site without having a fulfilling gambling experience. It is necessary to choose a sportsbook carefully as it will ensure one has a rewarding experience.
How To Register For WV Sportsbooks?
The registration process on West Virginia sports betting online is easy and does not consume much time. However, you will need money to fund your account and provide the details as asked. Enter the four digits of your Social Security Number for verifying your age and identity. All players signing up must be 21 years, and geolocation technology is used to verify your location. After the account has been set up, pick one of the banking options to transfer your amount and start gambling.
West Virginia Sports Betting Laws
Even though the residents could use offshore online casinos, and the state wanted to introduce an online lottery, there was no legal form. However, it has changed after the authorities have passed the new bill. Since early 2017, talks have been going on about sports betting legalization. In March 2018, WV passed a new sports betting law in anticipation of the decision by the Supreme Court. The Senate and House passed the West Virginia Sports Lottery Wagering Act despite Governor Jim Justice not signing the bill. It took six weeks to transform the bill into a law permitting five gambling brands to offer sports betting. 
Restrictions On Legal WV Online Sports Betting
When it comes to restrictions regarding sportsbooks in West Virginia, nothing as such is imposed. Players have a chance to place wagers on all teams, events, leagues, and several WV online gambling sites. However, players have to consider two things: they have to be above 21 years and physically located in West Virginia.
Advantages Of Regulated WV Online Sports Betting
Every WV online sports betting site is monitored by the "West Virginia Lottery" and has its logo. It indicates the brand is trustworthy and has a rigorous licensing process. They are safe for placing wagers and operate in the country. Going ahead with an offshore site located outside the country won't be a suitable choice as you don't know whether they are secure or not. When you come across any problem, it won't be easy to get a solution.
WV Sports Betting History
In 1986, the state lottery was established, and in January, the first ticket was sold. In 1987, the video lottery terminals started functioning at Mountaineer Park. In 2007, the legalization of poker and table games took place, and in 2008, the referendum permitting casino authorization at "The Greenbrier was approved." In 2018, sports betting was legalized, and in December, Bet.Lucky was launched. But it was vacated after three months, and FanDuel and DraftKings took over the place in August 2019.
In March 2018, the legalization of West Virginia online sports betting began after the West Virginia Legislature passed the bill. After the overturning of the Professional and Amateur Sports Protection Act by the US Supreme Court, it came into effect. In 2019, House Bill 2178 was introduced by Rep. Shawn Fluharty to legalize online betting. Eventually, it became a law offering casino gambling and online sports betting. With that, on the 10th of August 2018, the "West Virginia Lottery Commission" permitted FanDuel and Penn National to grant interim sports betting. On the 30th of August 2018, the first legal sportsbook Hollywood Casino started accepting wagers. Following this, many brands came into existence, like The Casino Club, Mountaineer Casino, etc.
Most Popular Sports for

WV Online Sports Betting
The most popular sport to bet on in the US and even in the world is football. It is the same in West Virginia. Football is the most common sports-people in the state place wagers on. Since West Virginia has no major sports team, bettors in the state place bets on other teams. Most of them go with Pittsburgh Steelers, a team that has a large fan base in WV. It is not so clear which teams West Virginians support in other sports. Their loyalty is evenly split between different teams from nearby cities.
Ultimate Fighting Championship: The UFC is an "

American Mixed Martial Arts

" promotion company located in Las Vegas, Nevada. 28 years back, in 1993, it was founded, operated and owned by Zuffa LLC. It conducts events across the world where players can wager.

Super Bowl: It is an annual championship of the NFL and has served as the final game since 1966. The Super Bowl has replaced "the National Football League Championship Game." The winning teams get "the Vince Lombardi Trophy."
World Series: Like other championships, the World Series is the annual event of Major League Baseball in the United States. Since 1903, it has been played between the champion teams of the National League and the American League.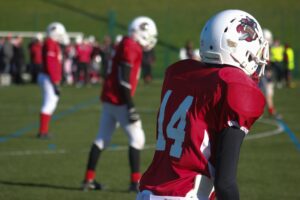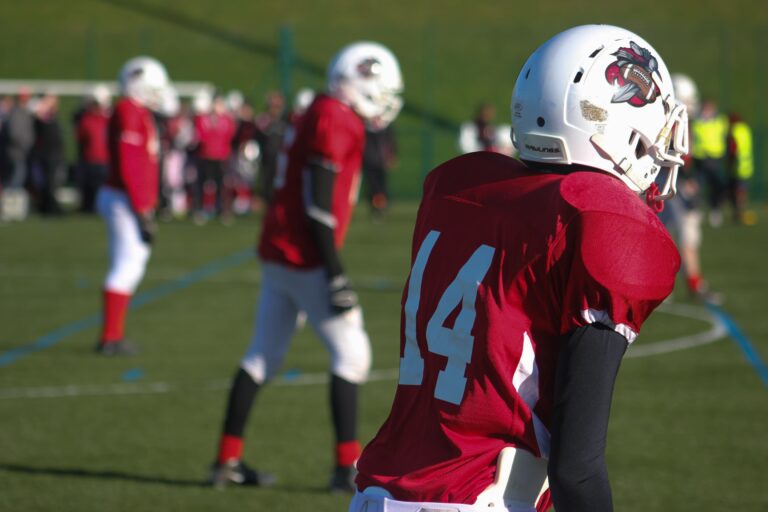 Horse Race Gambling in West Virginia
Gambling on horse racing is very common in West Virginia. The state has five land-based casinos and four of them host live horse racing events. Placing bets on horse races is simple. Bettors have to predict which horse or horses will finish the race in the top three. The top three positions are win, place, and show. Bettors can bet on these three positions in any form they wish.
State sports betting includes different options when it comes to wagering the greyhounds and ponies. From simulcast races to thoroughbred racing happening worldwide, you can place a bet on anyone. TVG.com and TrackInfo.com are two brands offering complete wagering services. Place wagers through your smartphones or laptops and grab the chance of winning rewards.
Factors to Consider

WV Sports Betting Apps
There are many legal sports betting sites in West Virginia and there are also fraudulent ones. But even the legal sports betting sites do not offer the same quality and options. To get the best gambling experience on gambling sites, there are certain factors that must be considered. We have explained some of the important factors below.
Banking Methods at WV Sports Betting Online Sites
The banking methods offered by a sports gambling site are an important factor that must not be overlooked. Without effective banking methods, punters cannot make deposits and withdrawals easily. Hence, many sports gambling sites in WV provide many banking methods to give players different options to choose from. Also, players have to consider how long it takes for the site to process withdrawal requests. Some casinos and gambling sites process withdrawal requests within a few minutes while some others process in hours and days. Once the payment methods and processing time are convenient, the bettor can choose that gambling site. Some payment methods which are popular on sports gambling sites include Skrill, Neteller, Paypal, Check, Visa, Mastercard, and Online banking.
Security
Large amounts of money are being transferred to and from gambling sites daily. These transfers also include players' personal and financial details. Hence, gambling sites must put in place every possible measure to ensure payments are done safely. They must also make sure that players' data do not get into the wrong hands.
WV Online Sports Betting Sites:Promotions and Bonuses
To attract and keep players active, gambling sites feature many promotions and bonuses. These promotions may come in the form of welcome bonuses, cashback bonuses, free bets, weekend bonuses, reload bonuses, and many more. The welcome bonuses and free bets are the most popular at sports betting sites. Some casinos may give it as no deposit bonus or deposit bonus.
Players love the deposit bonuses more, as it allows them to bet on the site without using their own money. Deposit bonuses are given after the player makes a deposit and the size usually depends on the amount of deposit made. The bonus money can be used to play online casino games and also win money. Free bets are more popular on sports betting sites. It is given to encourage new users to continue using the site after their first bet. It applies only to bettors who lose their first bet. After that first loss, the site refunds the loss to the punter, meaning the players have nothing to lose from their first bets.
Reputation and Legalization
Another important factor to check before online wagering is the reputation of that gambling site. One way bettors discover how reputable a site is by how long it has been operating. Online casinos and sports betting sites that are not reputable cannot stand the test of time.
Also, there are many sites that provide trustworthy and accurate reviews of gambling sites. Bettors depend on these reviews to decide whether or not to sign up at a site. If the review or comments about any sports betting app or site is poor, bettors avoid that site. Players must also be certain that the site can operate legally in the region where they are. Gambling sites have to secure operator licenses from different authorities in different regions. Without these licenses, it will be illegal to operate in that region. For example, West Virginia sports betting online sites are regulated by the WV Lottery Commission.
Loyalty Programs
Gambling sites and casinos make available loyalty programs to reward their regular players. These programs are usually structured in similar ways and the rewards are similar. Loyalty offers are structured in different stages. Users of the site will move from one stage to another, depending on their activities on the site or how much they wager. Users enjoy more benefits and special offers as they move up the levels.
Customer Support
A gambling site should have a professional support team and many support options. Players may have questions to ask about the site offers or how to use the site. When a professional support team is available, they can get these answers easily and quickly. It is also possible for players to have challenges with payments or other functions of the site. The support team is responsible for helping players overcome such challenges. The FAQ section and live chat options are popular on most sites. When these two options are effective at a site, players can get answers quickly and easily.
WV Online Sports Betting Apps
Several West Virginia sports betting apps are present through which bettors can wager on their sports events. Check out the top apps here.
William Hill Sportsbook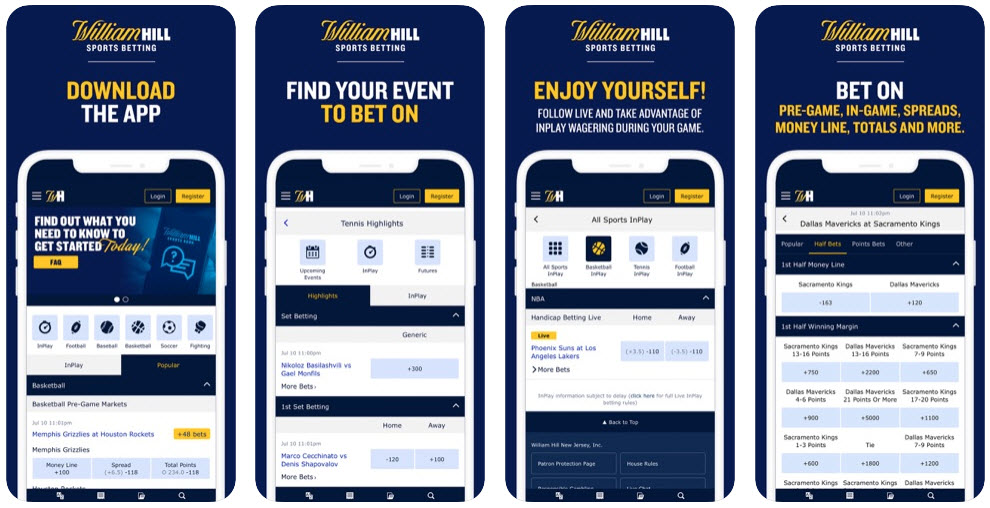 has been launched recently, and it is the fourth brand that has started operating. In September 2020, the app started functioning in the Mountain State as well. The brand's retail sportsbook property is at "the Mountaineer Casino Racetrack & Resort." The sportsbook is now operating in five states, and gamers can also play on their laptops and mobile devices.
Betly Sports Betting App
IGT and Delaware North have brought great news in the sports betting market along with the Wheeling Island Hotel Casino Racetrack and the Mardi Gras Casino. After its disastrous flameout over a year with BetLucky, Betly was launched in September 2020. Now, it is operating as an online sportsbook in WV.
Major Sports Betting Events To Bet On
Major sporting events for wagering in the Mountain State are listed here.
College Football Playoffs: The CFP (College Football Playoff) is an "annual postseason knockout invitation tournament." It determines the national championship of the highest level of college football competition in the US, known as "the National Collegiate Athletic Association (NCAA) Division I and Football Bowl Subdivision (FBS)."
March Madness: March Madness refers to "the NCAA Division I Men's Basketball Tournament." It is the "yearly college basketball tournament" conducted by the NCAA, which starts from mid-March to April. The event gives many chances to players to wager and win money.
NBA Finals: The event is the annual championship series of the NBA. The Western and Eastern conference champions play the best of seven-game. Whichever team wins will get the award "the Larry O'Brien Championship Trophy".
Live Betting On WV Sports Betting Apps
Live betting is the most predominant type of bet and is known as in-play betting. It shows how sports betting has evolved. In this category, players will get dozens of wagers via a single event. Live betting is wagering on events that are already in progress. To be precise, it is a type of proposition wager.
Downloading An App And Creating An Account
Downloading: Based on the devices they are using, players must proceed to the Apple or Google Play Store to download the app. It will take a few minutes to complete the process of installation.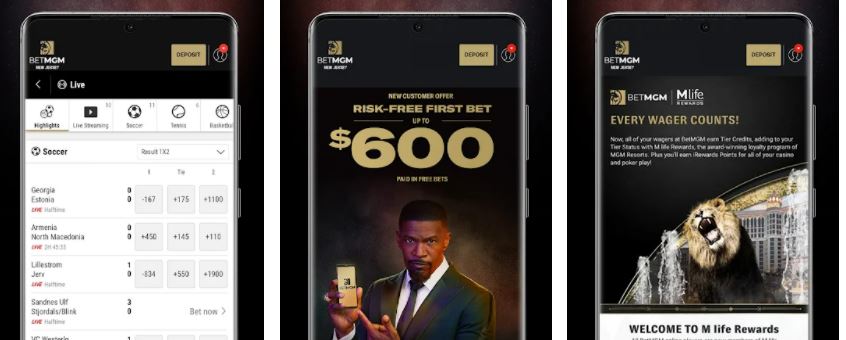 Registering: After that, they have to start with the registration process on the West Virginia sportsbooks. Enter all details like name, address, phone, number, other things as asked, and after that you can start betting.
Step 1

Step 2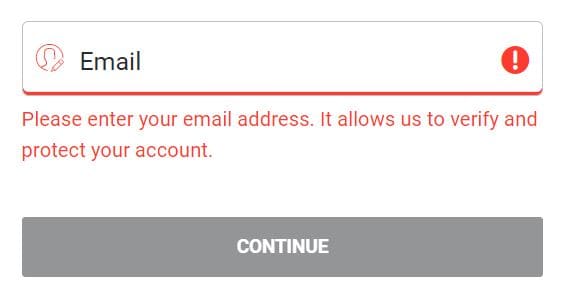 Step 3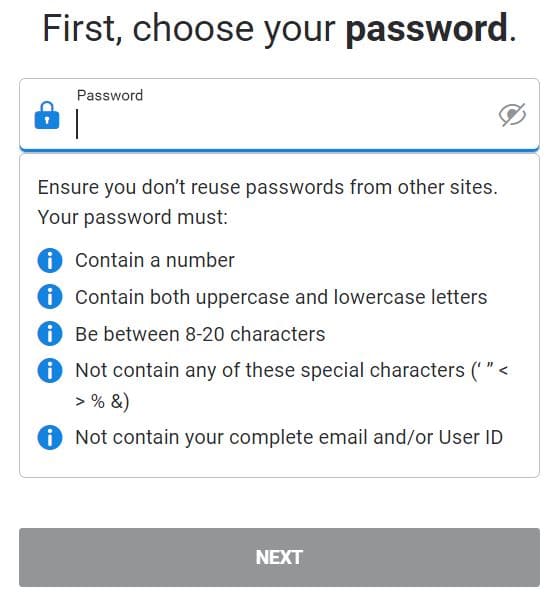 Step 4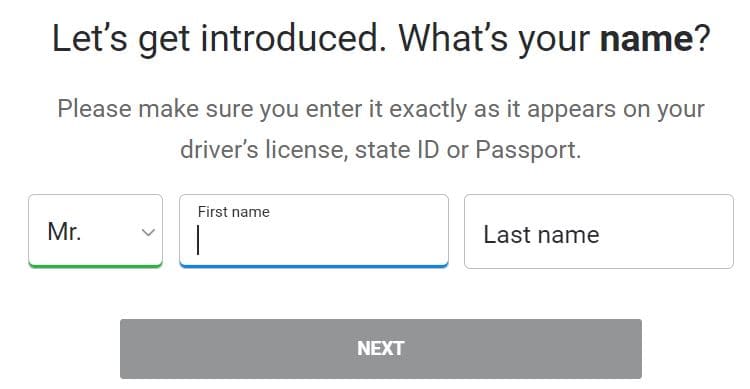 Step 5
Step 6
Step 7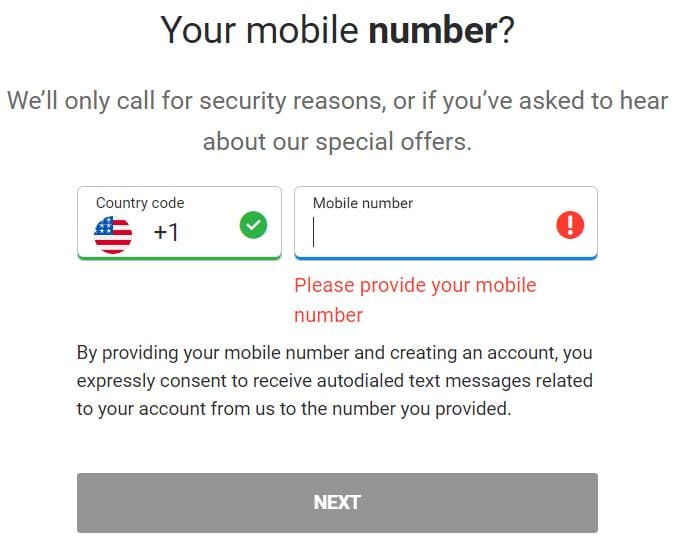 Step 8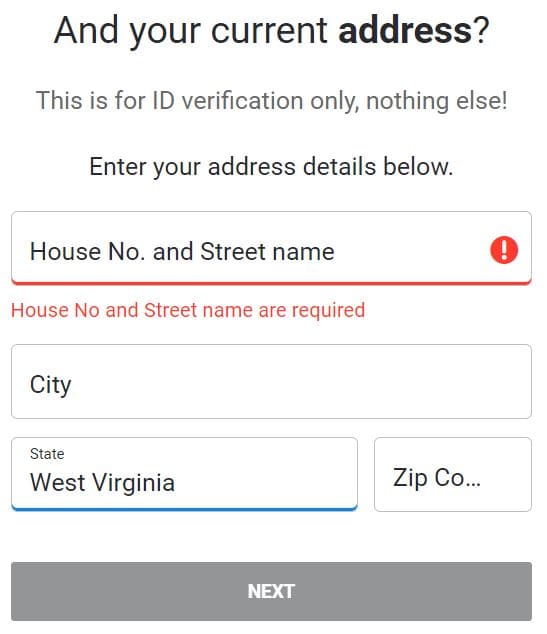 Step 9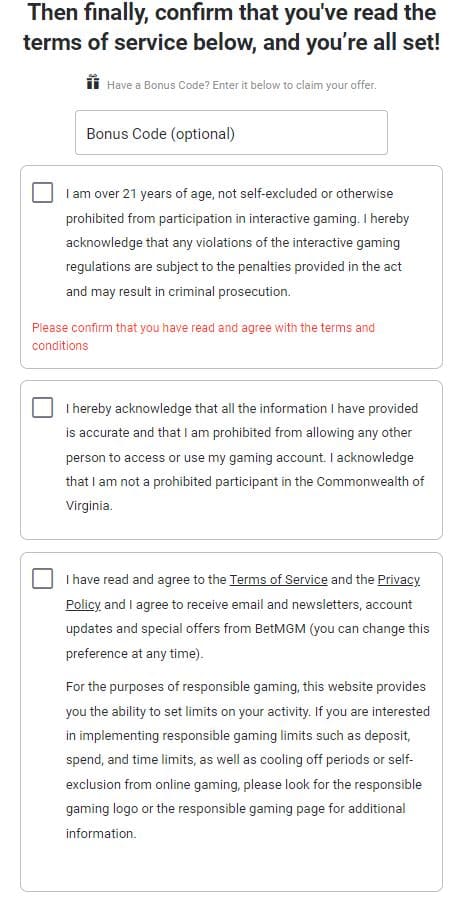 West Virginia Sportsbook Rewards And Bonuses
Irrespective of which website you pick to bet on sports in West Virginia, rewards and bonuses come in various ways. Here are the types.
Types Of Awards: At times, the site promises to give out cash but might not do so. Despite that, they can offer site credits following the advertised bonus amount. So, remember that it works as actual cash while you are playing on the sportsbook. However, the difference is you cannot cash out. Some other bonuses might give you actual cash, especially to newbies, to promote their brand. But there are always going to be a few bucks and not more than that.
Important Terms And Conditions: Are you thinking about how to convert site credits into cash? The answer to this question depends on the terms and conditions of every promotion. Experts always recommend you to go through the terms and conditions of any bonus before putting yourself in an unfavourable situation. Most importantly, look for the type of reward you will get, and secondly, check the playthrough requirements. Check if the sportsbook advertises free bets, bonus dollars, straight cash, etc. Make sure you avail the offers whose wagering requirements can be fulfilled.
No deposit: A no deposit bonus is the most exciting thing that newbies come across while wagering. While triggering the no deposit bonus, you would either need a promotion code or a link. This kind of bonus is a few bucks, but you can use it to place wagers.
Deposit/ Reload/ Match Bonuses: Deposits or match bonuses are promotions to get specific amounts depending on the transaction. Reloads work like deposit bonuses, but they are given to players who have not played for a long time. It is awarded to attract them back to the betting site and encourage them to place a legal sports bet in West Virginia.
Insurance/ Cashback: A cashback is a promotion where the sportsbook will refund some money based on the losses you have incurred. It comes with a limit, and a percentage of your losses can be recouped. Remember that cashback bonuses are always on losses and not how much you have won previously. Insurance bonuses work similarly to cashback, so do not forget to grab them whenever you get such offers.
Event Repetition/ Drip: certain sports sites are repetitive, and a gambler tries the same move repeatedly to make their journey to victory. This is what is revealed by the statistics. Considering that, the sports betting sites offer rewards for repetitions. Every time a team or a player does well, you earn some cash. Drip bonuses are offered where dollops of dollars are sent. These can be used to gamble on small events.
Rewards/ Loyalty Program: Credits or points gained after placing every dollar you wager at the leading sportsbook can be redeemed for cash. It is possible when you have reached a certain level. Players can win more awards if they play more on the leading sites.
Odds Boosts: For a specific event or proposition bet, the sports betting site boosts the odds by eliminating or lowering the house advantage. Suppose the Chicago Cubs are +160 odds to beat the Pittsburgh Pirates; the sportsbooks may offer +200 or higher odds. Odds boosts are prevalent as they are one of the ways the sportbooks inspire players to bet on low-priority games. Remember, the odds change every day as the games are played out.
WV Retail Sportsbooks
Presently, five retail sportsbooks are functioning, and each one is housed at one of the WV casinos. Here is a table that will describe the details.
| | | | |
| --- | --- | --- | --- |
| Sportsbook | Partner | Opened | Mobile App |
| Mountaineer Sportsbook | William Hill | 21st November 2019 | William Hill App |
| Hollywood Casino | DraftKings (Online only) | 28th August 2019 | DraftKings App |
| FanDueal at The Greenbrier | FanDuel | 13th September 2013 | FanDuel App |
| Hollywood Casino | William Hill | 30th August 2019 | Not available |
| Mardi Gras | IGT | 31st January 2020 | Not available |
| Wheeling Island | IGT | 31st January 2020 | Not available |
| The Greenbrier | BetMGM (Online only) | 29th January 2020 | BetMGM App |
Hollywood Casino at Charles Town Races (DraftKings Sportsbook)
It is the first WV sportsbook to start operating and is based on the biggest casino gaming floor of the state. It is the closest WV sportsbook to Washington DC, giving live thoroughbred racing. The amenities present are individual viewing stations, lounge seating, 80-inch televisions, and 24 odds-display monitors. Gaming and Leisure Properties is the owner and the sportsbook is operated by Penn National Gaming. The brand has a partnership with DraftKings, which started running on the 28th of August 2019.
The Greenbrier Casino Club (BetMGM Sportsbook + FanDuel Sportsbook)
It is a private resort that has a legal WV sportsbook and a casino. The resort maintains a dress code for gentlemen after 7 p.m. The Greenbrier Casino Club is the first one in the Mountain State with two online casino partners, BetMGM and FanDuel Sportsbooks. FanDuel operates both land-based and online sportsbooks in the state for the brand. BetMGM is the third brand to start functioning after the leading operators, DraftKings and FanDuel.
Mountaineer Casino Racetrack & Resort (William Hill Sportsbook)
It is about 50 miles from Youngstown, Ohio, and Pittsburgh, and based at the northern edge of WV. It is the first race track in the US that adds slot machines and includes live horse racing. In September 2020, the William Hill online sportsbook was launched online, and after a few months, it merged with Caesars Entertainment.
Mardi Gras Casino & Resort (Betly Sportsbook)
In late 2018, the Mardi Gras Casino opened online. But the operations were suspended after three months because of a contractual dispute concerning Delaware North. In January 2020, it reopened, and in 2020 the online operation started with Betly.
Wheeling Island Hotel Casino Racetrack (Betly Sportsbook)
Like the Mardi Gras Casino, the Wheeling Island Hotel Casino Racetrack started operating online and land-based sportsbooks in 2018. Due to a problem in the contract, the operation was dismissed three months later. Again on the 31st of January 2020, the brand was launched in Wheeling, with IGT being the operator.
Software
The software providers of online casino games are also as important as the game itself. The software provider determines the quality and features of a game. Expert bettors already have their preferred software providers and this affects their choice of a casino or gambling site.
Best West Virginia Online Sports Betting Apps
FanDuel Sportsbook WV

Bonus
Return to Sports Promo
Multi-Sport Parlay Insurance
Home Run Challenge
FanDuel offers high-quality sportbook apps which is available for use on Androids and iOS devices. It offers different mobile sports betting options and even live betting to its users. The sportsbook opened in West Virginia in September 2018 but came online in August 2019. It includes many payment options like ACH, e-check, and Paypal. Withdrawals are processed and approved within a day while it may take 3 to 5 days for the money to get to punters' bank accounts. The welcome bonus on FanDuel is a risk-free bet of up to 500 dollars. It also includes a friendly and efficient support system. At the moment, it does not offer any VIP or loyalty program for sportsbooks users.
DraftKings Sportsbook WV
DraftKings sportsbook secured a license to operate in West Virginia in September 2018 but launched the West Virginia site in August 2018. The mobile app is available for download on Android and iOS devices. It offers many gambling options including live betting on the app. It makes use of Visa, Mastercard, Paypal, and Online Banking for processing of payments. The welcome bonus for new users is 20% up to $500 and a risk-free bet up to $500. At the moment, there are no rewards or loyalty programs at Draftkings. It has an excellent support system including a live chat option and help section.
BetMGM Sportsbook WV
BetMGM Sportsbook launched its sports wagering app for West Virginia in January 2020. It offers gambling on all major sports including live betting. It also gives a welcome bonus of 100% up to $500 to new users. Many payment methods including Paypal, Skrill, eCheck, Bank Transfer, Play+, Visa, and Mastercard are all available for use on BetMGM. The site has a comprehensive FAQ section and also includes live chat, email, and telephone to support users. There are no loyalty programs featured at BetMGM at the moment.
How Online Sports Gambling Sites Makes Use of Your Data
Users begin to input private information on gambling sites from the sign-up process. Details like names, phone numbers, email addresses are always required by gambling sites. Some sites may even require players to upload a form of identity proof to the site. While it is safe to do this at legal sports betting sites, it also involves some risks. Fraudsters are always ready to take advantage of little mistakes made by players or operators. This is the reason operators ensure they put in place every necessary security measure. After ensuring that the site is secure, players also have to take some measures to ensure safety. Here are a few tips for beginners to secure their data on gambling sites.
Always use legalized apps or sites to place a legal sports bet in West Virginia.
Never give login details to any support staff and disregard emails asking for such details.
Private information and payment details should not be shared with a third party.
Make use of different passwords on different sites
Always log out from the app or site after playing games or wagering on an event.
How to Secure a Sports Betting Site License in West Virginia
Sports gambling became legal in the state after passing the West Virginia Sports Lottery Wagering Act. The law permitted only five casinos in the state to offer sports gambling at their venues and also through mobile apps and sites. Any sportsbooks operator willing to operate in the state must partner with one of the licensed land-based casinos. Sports gambling operations are regulated by the West Virginia Lottery Commission. Here is a summary of West Virginia sports wagering regulations:
The license fee is $100,000.
Only three different websites and sports betting apps are allowed for each license. All sites and apps must clearly state the name of the casino holding the license.
The revenue for each sports gambling operator is taxed at 10%
What Types of Legal Betting Does West Virginia Offer?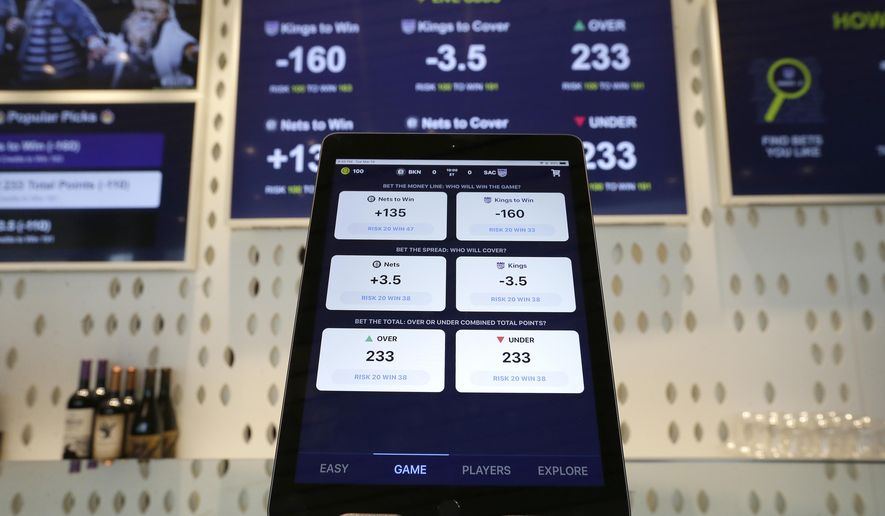 WV Sports Betting Apps with Points Spread
This kind of gambling is common in all sports. It is a prediction that a particular team will win or not lose by an established margin.
Totals
A total bet is a wager on how many points will be gotten by both teams in a match. It is also called over/under bet.
Futures
This is placing bets on an event that hasn't happened. For example, a punter may bet on which team will win the World Series or which team will have the highest points by the end of the season.
Propositions
This kind of bet involves predicting the different things that could possibly happen in a game. The prediction may be about the team or a player, or about the game itself. For example, a punter may predict that a player may score in the game. Bets can also be placed on the match will end with extra times.
Parlays
Parlays are combination bets done on more than one game or event. If a punter bets on four different games in a parlay, he predicts the winner of each game. If any of the predictions fail, then the whole bet is lost.
Teasers/Pleasers
A teaser or pleaser bet is similar to the Parlay bet. It is a combination of bets on two different games. Punters can tweak the point spread in this game in return for a lower payout.
Round Robins
Round robins are another version of Parlay bets in WV betting sites. When the parlay is a combination of straight bets, it is called a round-robin. Thus, a round-robin can include 3 or 4 different parlays in the same wager. The difference is that the round-robin bet is not lost if one of the parlay bets fails.
Payment Options To Use For WV Betting
While wagering through WV online sportsbooks, you have to make payments. The different ways via which you can make payments are:
Casino Prepaid Cards/ Cards: Some WV sportsbooks have prepaid cards that can be funded using a credit card. Here the transactions are instant, and you do not have to wait to start wagering.
E-Wallets/ PayPal: These are online accounts securing credit card and bank information to make deposits quickly and easily. The most famous e-wallet is PayPal, and almost all sportsbooks have this option.
ACH/ Bank Transfer: It is similar to an electronic check where a direct connection is established between the checking account and the online sportsbook. It takes a long time but is a widely accepted payment method.
WV Responsible Gambling
Gambling issues can pop up anytime. However, WV has different resources to solve the problem of gamblers. The best resource is the "Problem Gamblers Help Network of West Virginia." The scheme is funded by the WV lottery and comes with a helpline assisting issues faced by bettors 24*7. To get in touch, dial 1-800-GAMBLER and speak with the experts. They are members of "the West Virginia Gaming & Racing Association (WVGRA)," hold "Support Group Meetings" weekly, have Gam-Anon, Gamblers Anonymous, self-exclusion list, numerous quizzes to attend, and many more.
Betting Handle & Revenue
| | | | |
| --- | --- | --- | --- |
| Month | Mobile Handle | Total Handle | Revenue |
| May | $18.382M | $25.485M | $2.688M |
| April | $19.830M | $26.4398M | $1.952M |
| Change | Down 7.3% | Down 3.8% | Up to 37.7% |
The Latest News
The impact of coronavirus on the sports betting industry in West Virginia
The coronavirus impact was felt on the West Virginia sports gambling Industry from March 2020. It caused a 45.4% drop in gambling activities and revenue in the week ending March 14 compared to the previous week. That week was when many American sports were paused and March Madness was suspended.
Impact of the Biden Administration on West Virginia Gambling
The new Biden administration is going to result in more freedom for the gambling industry in the state of West Virginia. Under the Trump administration, the DoJ tried to force a lot of restrictive measures on the industry as a whole. However, the Biden-Harris administration has always looked favorably upon regulated online gambling. As a result, one can expect the situation in WV to improve when it comes to sportsbooks and online casinos. There is a very high probability that more operators will make their entry into the WV market.
This information is key to the greatest West Virginia gambling experience ever. With our reviews you will get everything you need to bet on sports online safely and play casino games without any troubles in the following states:
Written by: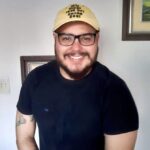 Andy is a skilled recreational gambler for more than 11 years. His primary focus is on the regulated US online casino and poker markets. Editor-In-Chief at Gamblerzz.com.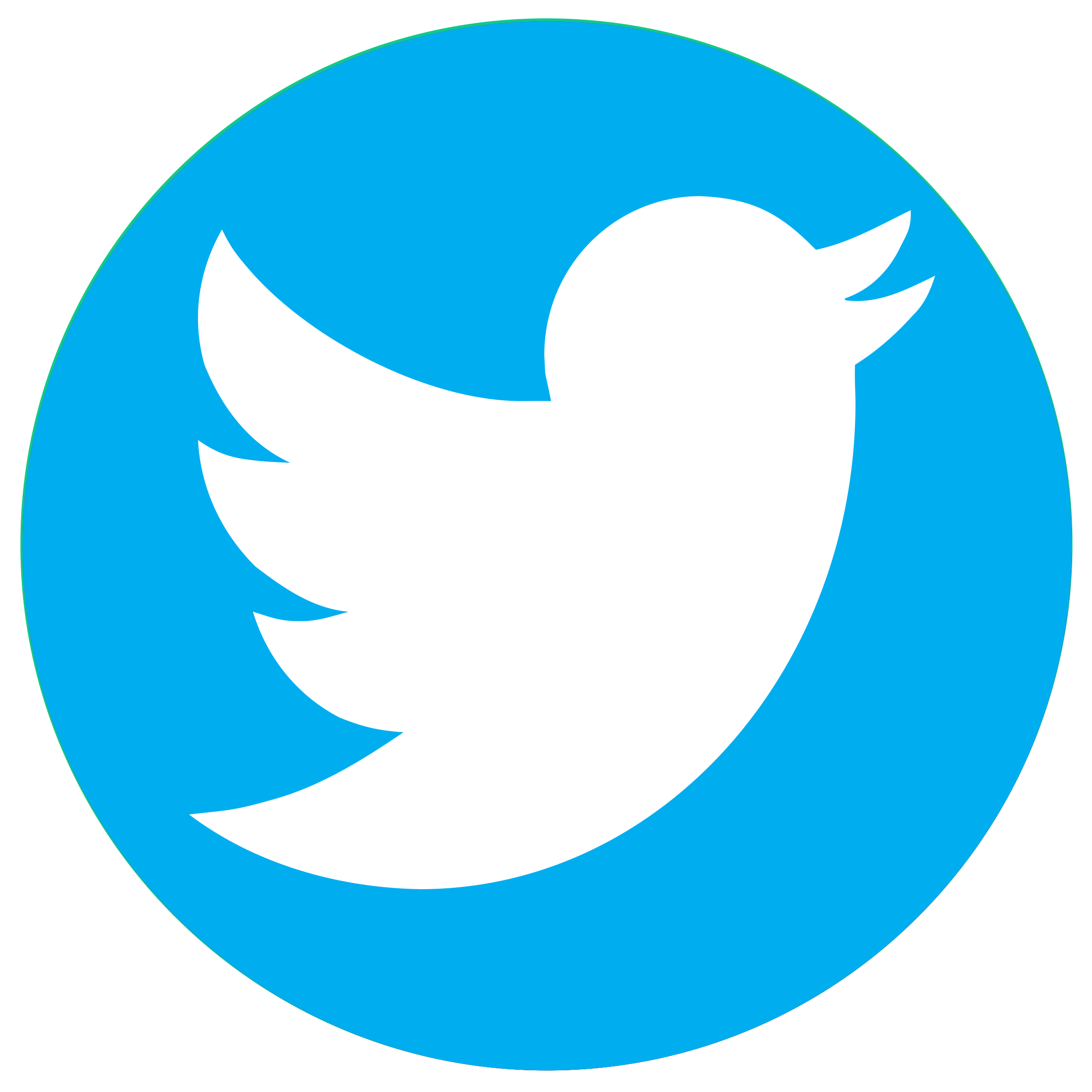 FAQ
Is sports betting legal in West Virginia?
Yes, sports gambling is now legal.
Do I have to be live in WV to bet?
Yes, you have to be live in the state to use any West Virginia sports betting app or site. The apps will not work if you are outside the state.
Can I bet on college sports in WV?
Yes, the regulations do not prohibit gambling on college sports.
Who can bet on sports in WV?
Anyone who is older than 21 years can bet on sports.
Can I use my Paypal account to bet online in WV?
Yes, some sportsbooks allow the use of Paypal.
What are betting tax rates?
The tax rate is 10% of the revenue.
What companies will enter the online sports betting market in WV soon?
Companies planning to join the sports market in WV include Barstool, William Hill, and Betly Sportsbook.
Are FanDuel and DraftKings legal in state?
Yes, both brands are legal in WV, so gamblers can sign up to wager on their favorite sports events.
How do I download a West Virginia sportsbook app?
For downloading the app, proceed to Apple or Google Play Store to get the app.
Do I have to be a West Virginia resident to play?
No, you do not have to be a resident of WV to play. Players from Pennsylvania, Ohio, Maryland can come to WV to create an account and play.
Do I have to be inside WV to play?
Yes, it would be best if you were inside state to play. The sportsbooks maintain geolocation verification software to check the physical location at all times.
Am I allowed to bet on the West Virginia Mountaineers?
Yes, you are allowed to bet on the West Virginia Mountaineers.