Maryland Online Sports Betting Apps And Sites Full Review
Published: Aug 30, 2022
Updated: Oct 31, 2022
Maryland has been taking strong steps to legalize sports betting. Presently, lawmakers are reviewing the bill and discussing the ways they can safely regulate sports betting in the state. But it is going to be a long process. Until then, residents can wait and prepare themselves. In this article, we are sharing all the information you need to know about Maryland Online Sports Betting.
The History of Maryland Online Sports Betting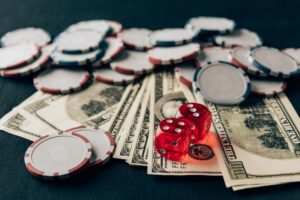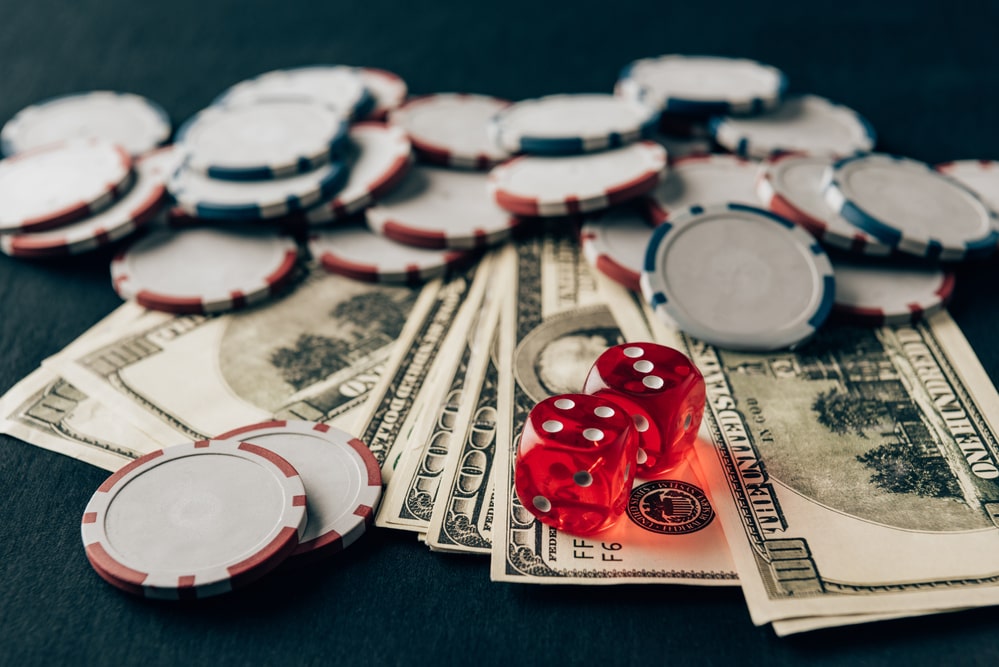 Offline, as well as online sports betting in Maryland, was outlawed after the Super Court passed PASPA in 1992. The act banned sports betting across all the states of the US except Nevada. In the 1940s, Nevada, along with four counties of Southern Maryland, was the only US location where slot machines were legally paid in hard cash. Slot machine casinos generated a lot of popularity until they were banned in 1968. Presently, Maryland has six casinos that are spawned across the state. There are different types of slot machines, table games, and live poker tables on the offer. The state has also legalized wagering on horse racing. Gambling has been an important part of the state's culture. And, legalizing sports betting in the state will allow Maryland to earn billions of dollars.
Top Land-Based Casinos in Maryland 
Horse Casino Perryville, Perryville: 1201 Chesapeake Overlook Parkway Open 24 hours
Horseshoe Casino Baltimore, Baltimore: 11525 Russell Street Open 24 hours
Live! Casino & Hotel, Hanover: 7002 Arundel Mills Circle Open 24 hours
Mgm National Harbor, Oxon Hill: 101 MGM National Avenue Open 24 hours
Ocean Downs, Berlin: 10218 Racetrack Road Monday-Thursday: 8 a.m.- 4 a.m. Friday: 8 a.m.-midnight Saturday-Sunday: Open 24 hour
Rocky Gap Casino Resort, Flintstone: 16701 Lakeview Road NE Open 24 hours
The Status of Maryland Live Casino Sports Betting
Online betting websites are not legalized in Maryland. While people can place bets on offshore sites, they are not entirely legal and remain unregulated. With the kind of risk these platforms hold, it is better for the Maryland residents to wait for legal options, which can happen soon. Considering that the state has shown interest in facilitating in-person wagering as well as online sports betting, we can expect to see a long list of legal sports betting sites and sportsbooks. MGM is one of the dominant casinos in Maryland and is also likely to be one of the first players to take its gambling operations online for the state gamblers.
MGM already has online betting platforms operating in other states. Hollywood Casino Perryville is a part of Gaming and Leisure Properties, which holds various online operations. So it will be easy for these companies to grab the opportunity. Lawmakers understand the revenue potentials if they legalize gambling in Maryland. It is evident that people are accessing offshore websites to bet on different sports. While it is illegal, a substantial amount of money is going to these sites. Making changes in the existing law would allow all the states to generate revenue in a secure and regulated manner.
Types of Sports Will be Offered in Maryland Once Sports Betting Becomes Legal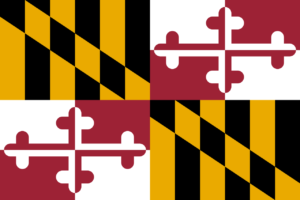 Once the online sports become legal in the state, it will attract wagering on a lot of local sports including:
Football 
Currently, there are two NFL teams playing home games. Ravens were founded in 1995, and have participated in 11 playoffs and won two Super Bowls. Washington Redskin is originally associated with Washington DC, but FedEx Field in Landover, Maryland is the home of this team.
Baseball 
The Baltimore Orioles were among the eight-charter baseball teams of the American League in the MLB. In addition, the Baltimore's have won three World Series titles during 1966 and 1983. People of Maryland would be eager to bet on MLB baseball. While a majority of the baseball teams in Maryland comes under Baltimore, there are many minor league teams across the state. These teams include Frederic Keys, Bowie Baysox, and Aberdeen IronBirds.
Basketball 
Presently, there are no NBA teams in Maryland. But, earlier Baltimore Bullets used to represent the state until it shifted its ground to DC and became Washington Wizards. The team played in Maryland till 1997. But people place their bets on semi-professional as well as minor league teams such as Baltimore Hawks and Baltimore Shuckers.
Hockey
While there are no NHL teams in the state, residents can bet on Maryland Black Bears. Washington Capitals is another team that played in the Stanley Cup in 2018. Though there is no MLS representative, Maryland has many soccer teams. Lacrosse is also quite popular in the state, with the Chesapeake Bayhawks representing it in the Major League Lacrosse.
How to Choose The Best Online Sports Betting Sites in Maryland?
Seeing the positive response from the lawmakers so far, we can expect Maryland online sports betting legalization to happen soon. And, when that happens, there will be an influx of a lot of online betting platforms. Filtering out the best Maryland Online Sports Betting sites is imperative to ensure that you have a safe and efficient gambling experience. Below are some prominent factors that you should consider:
Banking Methods
A reliable online casino will provide its players with versatile payment options. So go for websites that offer a wide range of payment methods, including debits and credit cards, mobile wallets, e-wallets, internet banking, and mobile wallets. When it comes to deposits and withdrawals, the betting site should be able to provide adequate flexibility to the users. For instance, some websites block your deposit money, so you would not be able to withdraw it later. But, some of them offer the flexibility to withdraw your deposited money as well.
Security
One of the main reasons people steer clear of US online gambling sites is because of security concerns. Instead of falling for the sales-pitch, understand what the platform is offering. Choose a website that has SSL-encryption to ensure that the information you share is secure. Consider the regulatory bodies governing the website along with the license.
Promotion and Bonuses
Online sports betting often extend engaging promotion and bonuses. This is their way of keeping things fresh for their users. For instance, newly registered users generally get a welcome bonus from the websites. The way these bonuses are distributed to them depends on the casinos. Some platforms offer welcome bonuses right after your first registered login; others require you to make your initial deposit before providing the bonus. And, the existing players get their rewards in the form of free bets, cashback, etc.

Reputation and Legalization
This goes without saying but only associate with a site that is legal in your region. While there are no strict rules associated with offshore sites, they are unregulated, making them highly risky. Choosing a reputable online betting company will ensure that you get good services and a seamless gambling experience. Check out the online reviews of the website to see whether the platform stands true to its claims.
Loyalty Programs
A credible online sports betting website takes its customer relationship seriously. And loyalty programs are among the important ways these websites reinforce their trustworthiness. By offering benefits of loyalty programs, online casinos aim to enrich the overall experience of the customers.
Customer Support
There might be something about the real money betting sites that you do not understand and want clarification before you can proceed. A good online betting website understands the same and provides reliable customer support. So this is an important factor that will help you get an overall comfortable experience.
Choices of Games
Wouldn't it be better if all your favorite online casino games can be found in one place? A good online betting website aims to provide its customers with a comprehensive betting experience. It will offer a wide range of casino games for you to enjoy, without having to look for other websites.
Apps
Online mobile sport betting apps have become a benchmark to evaluate a betting platform. Apps have increased the convenience of players by allowing them to play anytime, anywhere. If you are looking for the same level of comfort, then this is an important feature to consider.
Software
The kind of software an online casino games has embedded significantly determines the kind of experience it will be providing its users. Consider a website that is backed by advanced software to provide the best gambling experience. Software like NetENT, Novomatic, Evolution Gaming, Playtech Casino, etc. are currently leading the market.
Is There Any Way Maryland Residents Can Participate in Online Sports Betting?
While the residents wait for the legalization of sports betting in the state, they can play daily fantasy sports. In the year 2012, the state lawmakers have legalized all major DFS games, including DraftKings, FanDuel, Yahoo, etc.
Will Coronavirus Push the Legalization of Online Sports Betting in Maryland?
Offline casinos in Maryland have always been a great source of revenue. Every year the states collect millions of dollars from its casinos. But this year the gambling industry in Maryland has taken a serious toll due to the global pandemic. Legalizing online sports betting in the state could be one of the ways the lawmakers can compensate for the lost revenue. The states in America that have legalized online sports betting collects millions every year. This notion can push lawmakers to make a favorable decision faster.
FAQ
Is sports betting legal in Maryland?
No, sports betting is not legal in Maryland. But with the kind of favor the concept is receiving across the state, we can expect the legalization very soon. 
Can I bet legally on horse racing in MD?
Yes, people in Maryland can wager on horse races.
Is Draftkings legal in MD?
Yes, Draftkings accept players from Maryland. In 2012, the state legalized daily fantasy sports games. 
Should I be 21 years old to have the right to bet?
Yes, you have to be 21 to take part in betting activities. But there are some poker activities that accept players above 18 as well.
What companies will possibly offer mobile sports betting apps in MD?
The current offline betting organizations like MGM National Harbor, Rocky Gap Casino Resort, Horseshoe Casinos, etc. will be the ones to introduce mobile sports betting in MD.
Is it legal to use offshore sites for online betting in MD? 
No, offshore websites participating in online betting is illegal in MD. While you can access these websites, they are unregulated, making them risky. 
Written by: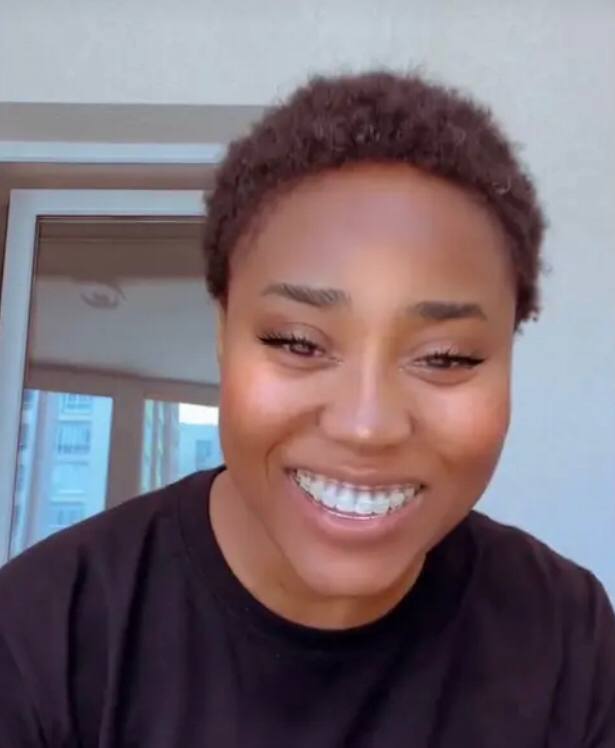 Author, Contributor at Gamblerzz.com. Jeannie is one of our top writers and gambling experts. Jeannie is an active poker player, and she knows a lot about all kinds of gambling games and sports betting.