Ohio Gambling Industry: Everything You Need to Know
Published: Oct 29, 2022
Updated: Oct 31, 2022
Gambling in Ohio was legalized only in 2009, and before that, residents had to visit the two neighboring states of Pennsylvania or Indiana to gamble. With the legalization in 2009, Ohio authorized and licensed four brick and mortar casinos in the major cities of Toledo, Cleveland, Columbus, and Cincinnati. These casinos started operating only after three years, and each of them was working between may of 2012 to March of 2013. When it comes to the Ohio Online gambling scene, there are no fixed rules that either support or criminalize online gambling. Such grey areas in the legal language always make the issue of legalizing gambling a more complicated one. It means that you won't be punished for engaging in online gambling, but the online casino sites are not regulated, and you will be at great risk if you choose to play online. If you are an Ohio resident and want to learn more about the current state of gambling in your state, this article will help you.
Is Online Gambling Legal in Ohio?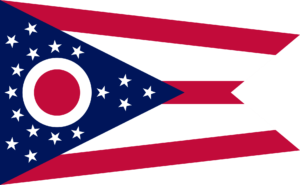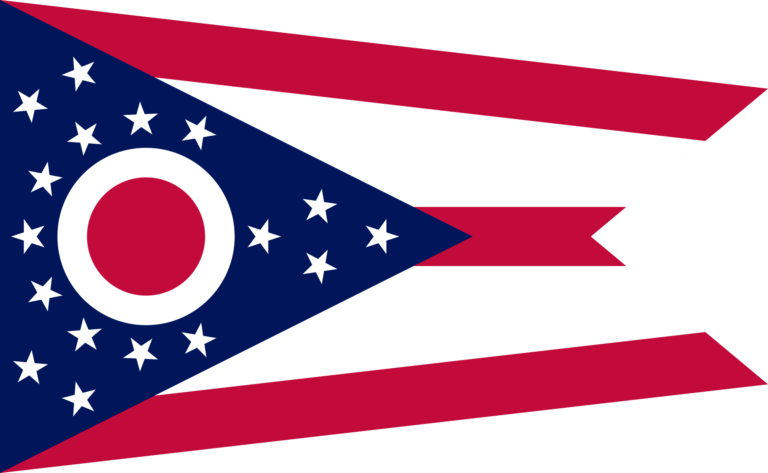 As we have discussed, the state of Ohio does not have well-defined rules for online gambling's legal status. The people who are against the legalization of  Ohio online gambling put forward the issue of problem gambling and addiction. With instant access to gambling sites through mobiles and apps, it will be extremely convenient for problematic gamblers to stay online and keep betting through their free time, leading to a more complex form of gambling disorders in many residents. These issues have kept proper legislation on the legalization of online casinos on hold, making it difficult for them to put up a solid case. The residents of the states where online gambling is illegal engage in unregulated online games. Most of the states where online gambling is not legal found their residents engaging in unregulated online gambling types.
Those who are against legalization do not understand that laws do not prohibit people from taking part in online gambling, and they put themselves at more risk as they use unregulated sites. With legalization and proper regulation of sites, players will be safer. Keeping all this in mind, it will be more beneficial if the online casinos are legalized and regulated by appropriate authorities as they will provide tax revenues to the state. Apart from major land-based casinos, the state of Ohio allows charitable gambling at a large scale to raise funds. Pull-tab games, raffles, and casino nights are organized at regular intervals, and all the proceeds are directed towards charity.
Aspects to be Considered While Choosing a Gambling Site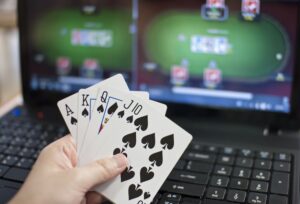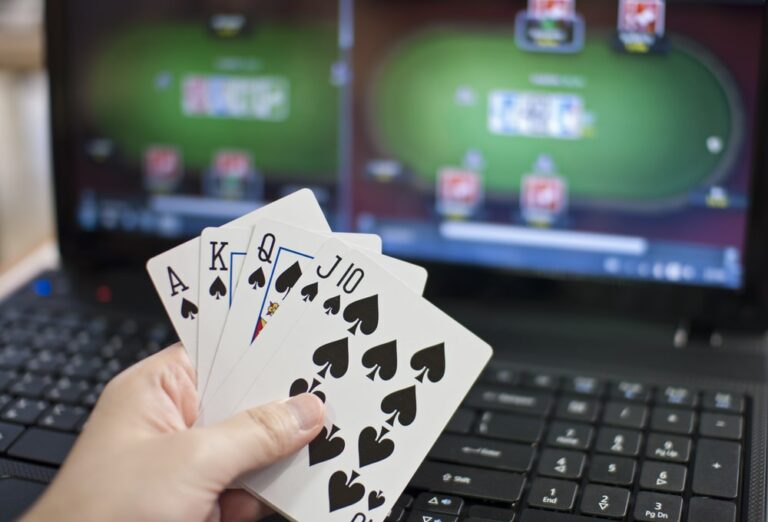 If you wish to go for online gambling and have been looking for that perfect site for the exceptional gaming experience. Then it would be best if you kept certain parameters in mind before selecting the site. Each of these parameters is important and should be looked upon before you get registered at a site. The first thing that you need to consider is what kind of payment and deposit options you are comfortable with, and if the casino site has those payment options on their menu. Online security is another grave concern. You must only deal with casinos with the most updated security systems for their sites to protect your personal information and keep the payment and deposit safe. Not all online sites are registered legally, so you must investigate the legal standing of a casino and check out for any issues related to the site's reputation. If you will register at a casino and give them revenue, then you must get something in return, right? That is where promotions, bonuses, and loyalty programs come in. So, make sure that your casino is liberal in providing such add ons to their customers. Fluent customer support is essential for a great online casino experience, so check them out first. Always remember that you are going to play online games, and the technology behind the games is very important. The mobile app and website platform provided by the online casino must be user friendly.
How To Register At Ohio Sportsbooks?
The registration process on online sports betting in Ohio can be determined only after the House passes the bill. If it needs to be in-person registration, you have to visit a land-based casino. If they allow online registration, you can pick up a legal site and complete the process. You have to provide details like name, address, email ID, phone number, age proof, etc. After that, you can start betting through Ohio betting sites.
Land-based Casinos in Ohio
Four major land-based casinos in Ohio started operating between 2012 and 2013. They are located in Toledo, Cleveland, Columbus, and Cincinnati. These casinos have a very good reputation and are favorite among resident gamblers. The casinos in Ohio do not enjoy the grandeur at par with their Las Vegas counterparts. They dont attract a very large number of customers from other states and cater mostly to resident gamblers. However, they are quite popular among residents who want to enjoy a big city trip and enjoy their games. The lack of regulated Ohio online gambling has also contributed to their growth as residents prefer a regulated land-based casino over an unregulated site.
Land-Based Sportsbooks In Casinos
If sports betting gets legalized in the state, every casino will offer players to bet on sports in Ohio. The casinos are:
●      Jack Cleveland Casino
100 Public Square
Cleveland, OH 44113
●      Jack Thistledown Racino
21501 Emery Rd.
Cleveland, Ohio 44128
●      Hollywood Casino Columbus
Georgesville Road and W. Broad Street
Columbus, OH 43228
Ohio Teams To Bet On
NHL:

Columbus has the highest population in Ohio State and the major professional team playing in the NHL is the Columbus Blue Jackets. It was founded in 2000 and won its first playoff series in 2019.

NCAA:

In NCAA Football, The Ohio State team is a professional sports team that the citizens of the state root for. The Buckeyes have won eight national championships since 1890.
College Sports
In mid-June, the Ohio online sports betting bill that would legalize retail and online sports betting via bars, casinos, and restaurants was passed by the Senate. Now, it is in the House which has not yet taken a decision. After it gets sanctioned, we can elaborate more about wagering on college sports.
Horse Betting In The State
Yes, horse betting is legal in OH, and many websites are operating legally. Enthusiastic players can register and play through TwinSpires, TVG, and BetAmerica.
Sports Events To Bet On
MLB:

About 200 years of combined MLB history is there in the state, and it is considered the birthplace of baseball. The first all-professional team was founded in 1869, by the name of

Cincinnati Red Stockings.

NFL:

For the first ten years of their existence, the Cleveland Browns have played the championships. They were founded in 1967 but have never won a Super Bowl. Players can place

legal sports bets in Ohio after sports betting gets legalized.
DFS In This State
In 2018, the state-sanctioned Daily Fantasy Sports and the industry-friendly law set a maximum licensing fee of $10,000 and also levied no tax on operators. After that, many sites are operating like Yahoo!, DraftKings, Fantasy Draft, and FanDuel.
Partners For Local Sportsbooks
| | | |
| --- | --- | --- |
| Online Sportsbook | Ownership | Physical Casino |
| FanDuel | Boyd Gaming | Belterra Park Gaming & Entertainment Center |
| DraftKings | Penn National Gaming | Hollywood Casino Toledo |
| Bet365 | Hard Rock International | Hard Rock Casino Cincinnati |
State's Sports Betting History
The state had a difficult process to legalize Ohio online gambling. Eight hearings were held in 2019 in the House Finance Committee but there was no formal vote. Further proceedings were expected by 2020 but got delayed due to the pandemic. However, with Senate Bill 176, introduced on the 6th of May 2021, there were speculations that the legalization would occur. But some concerns are still there about this bill, so players still have to wait.
Sportsbooks That Are Coming To Ohio Soon
DraftKings Sportsbook:

This could be one of the

Ohio sportsbooks

waiting for their launch in the state. They have a wide variety of sports and bets to place on events.

FanDuel Sportsbook:

This

Ohio online sportsbook

is due only because the legalization has not taken place. Once it gets launched, the site will be the best one to wager on different events.
Lottery
The state of Ohio has its regulated lottery that started back in 1973 when the United States witnessed a new wave in the sector. The state lottery's growth has been exceptional since then, with almost 1000 shops selling lottery tickets.
Social Casinos in Ohio

The state of Ohio allows social gambling with a few restrictions on offline social gambling. However, there are no such restrictions on online social gambling as they are mostly based on sweep coins and do not involve any real money transactions. Online social gambling has become a very popular activity among those who love to gamble but don't want to lose any money. As Ohio online gambling is unregulated, the social casinos can keep even the real gamblers busy with magnificent gaming experience. Two very famous online social casinos have gained popularity in recent years. Let us have a look at both of them.
Chumba
Chumba is a unique gaming platform that provides a wide range of games to its users. The game involves sweepstakes, and you get a generous amount of coins when you sign up. If you end up using all the coins, they will be restocked after some time. You can also buy coins as in-app purchases if you run out of them. Chumba offers more than 70 online games to keep you entertained that include both slots and table games.
Luckyland
Another excellent example of a social gaming platform is Luckyland. Luckyland will give you an incredible social gambling experience in both mobile and the web version. There are almost 30 slot games available with lucky land to keep you engaged in a money-free gambling experience. You can also connect with your friends online and have a great social time.
The Current Scenario
As we know that online gambling does not have any legal standing in Ohio, the land-based casinos will continue to dominate the scene. The debate on legalizing online sports betting is going on in Ohio, and we hope that soon as the coronavirus pandemic is dealt with, we can see positive results. The results of the 2020 US presidential elections will also greatly impact the legalization of both offline and online gambling in the United States, with President Donald Trump looking like a more favorable ally to the industry. We all know that President Trump has been a businessman of high caliber, and with his close association with the hotel industry, he will be the perfect candidate to take things forward.
Latest Sports Betting News In Ohio
The blue-collar state is going slowly in terms of legalization compared to others. Many citizens are predicting that they might not be able to wager on sports events until 2022. In mid-June, a betting proposal was passed out of the Senate and is in the House. The House says it won't address the measures till 2021. So, maybe we can hear some good news in 2022 about this.  
Frequently Asked Questions
Are online casinos legal in Ohio?
No, currently, online casinos are not legal in Ohio, but a debate regarding the legalization of online sports betting is going on.
Is sports betting legal Ohio?
No, Sports betting is not legal in Ohio yet.
Can I play DFS in Ohio?
Yes, you can play DFS in the state of Ohio, as it enjoys a neutral legal status. It means that it's not legal, but you won't be prosecuted for participating in it.
Should I be 21 years old to have the right to play casino games?
Yes, it would help if you were at least 21 years old to have the right to play casino games.
Can I play offshore online casinos in Ohio?
It is not advisable to engage in offshore online casinos as the state does not regulate them.
How can I start placing bets in Ohio?
After the legalization takes place, we can tell how the bets can be placed. It can be online or in-person wagers.
Who can bet on sports in Ohio?
Players attaining all the prerequisites set by the authorities can bet on sports.
Who oversees sports betting in Ohio?
The Ohio Casino Control Commission will oversee the sports betting process.
Can I bet on sports with my smartphone in Ohio?
Depending on the sports betting law that will get sanctioned, this question can be answered. In all probability, let's hope that bettors will get an opportunity to bet through their smartphones.
Are offshore sportsbooks legal to use in Ohio?
No, betting through offshore sportsbooks is not legal.
How do I get started with sports betting in Ohio?
After legalization, You can register and start with sports betting through online or retail sportsbooks.
Is Daily Fantasy Sports betting allowed in Ohio?
Yes, it is allowed in OH.
Is eSports betting allowed in Ohio?
No, it is not allowed in OH.
Are FanDuel and DraftKings legal in Ohio?
Yes, the brands are operating as DFS sites in the state.
Do I have to be an Ohio state resident to play?
No, you do not have to be a state resident to play.
Do I have to be inside the Ohio state to play?
Yes, you must be inside the borders of Ohio to play.
What are the age requirements to bet on sports in Ohio?
In all other US states, the age requirement to bet is 21 years, so players must meet this prerequisite.
Written by: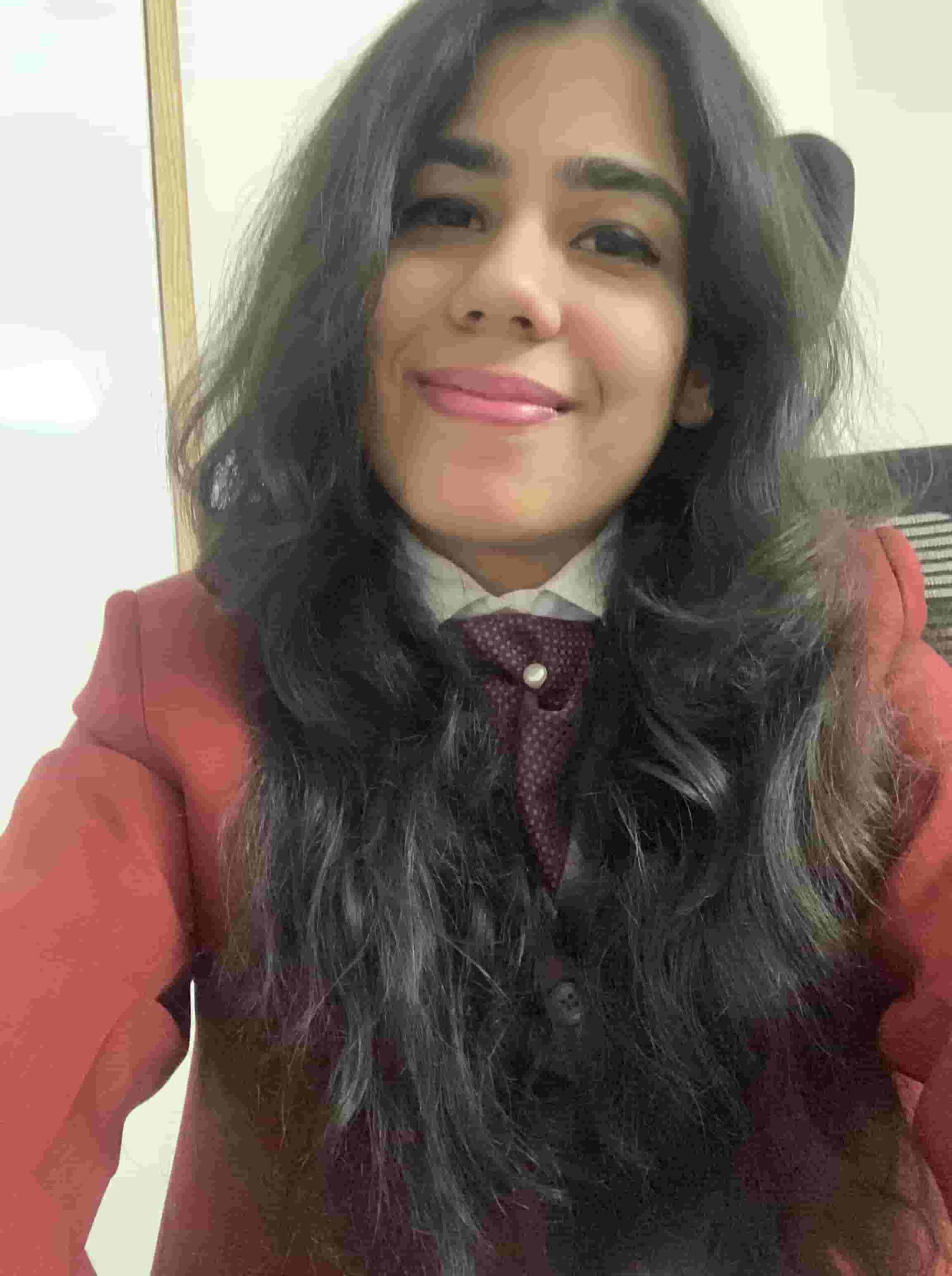 Divya is a content research and analytics enthusiast who loves curating premium content in a diverse niche. Particularly adept in creating gambling and betting reviews to offer our users the best gambling guides in the US.