Best Washington DC Sports Betting Sites
Published: Mar 8, 2023
Updated: Mar 22, 2023
Sports betting is increasingly prominent in Washington. In December 2018, the Council of the Columbian district legalized sports gambling. This action allows the D.C. Lottery to manage legal sports betting. However, legalized sports gambling in the state requires a sixty-day review (two-months) by Congress.
In September 2019, legal sports wagering in D.C. should have been launched, but it was later postponed until a year after. There are no casinos in the District, but online sports gambling is close to being in physical existence. Due to the legislation that has been previously passed, this provides the D.C. Lottery exclusive rights to online sports gambling in the District.
After a partnership with the Washington Nationals, BetMGM brought retail sportsbooks and Washington DC online gambling within two blocks. After that, the BetMGM app was launched on the 9th of June. On the 26th of May 2021, the William Hill sportsbook was launched officially at Capital One Arena. On the 2nd of August, 2021, Caesars Sportsbook launched in the state after acquiring William Hill.
By reading this article's entirety, you will know more about Washington DC online sports betting apps.
Best Washington Dc Online Sports Betting Sites
Washington DC Sports Betting Market
One of the least friendly gambling laws is in Washington DC. However, certain places will allow for gambling or betting activities. By March, the D.C. lottery app or sports betting app should have been up and running. GambetDC is one of the top sports betting platforms in Washington, DC. However, it's new, but it typically ensures live betting and wagering on sporting events are as comfortable as those watching.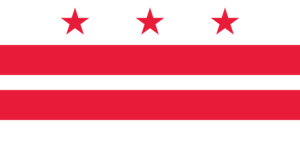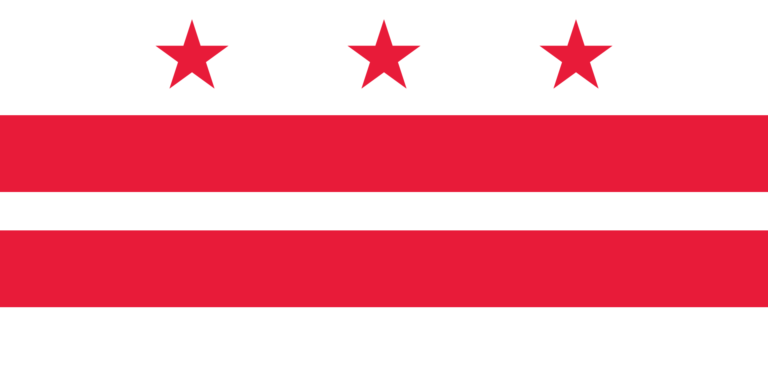 As sports betting app, GambetDC allows betting with companions, friends, or families. With this app, you may choose to bet on your home team or any other team. GambetDC is powered by the common D.C. Lottery, founded in 1982. The DC Lottery is managed by the Government of the District of Columbia. Intralot actively supplies integrated game content, sports betting management, and interactive gambling services. As a company that runs the lottery in DC, Intralot will also administer online betting services within D.C. Also, Intralot has announced that by 2021, they will use digital mobile sports betting solutions. However, Washington, DC, had a severe legalization problem. As a single vendor, Intralot will stand as the official sports gambling provider in D.C. Early in 2018, the Council passed a bill titled "Bill 23-25" for the legalization of Washington DC online sports betting. There are two primary types of licenses for Washington DC online sports betting.
There is the Class A license and the Class B license. For the Class A licenses, the sporting arenas include Capital One Arena, Audi Field, National Park, and St. Elizabeth's East Entertainment and Sports Arena. These facilities will possess a two-block buffer zone coupled with $250,000 worth of licenses for five years. For the Class B licenses, they include bars, hotels, and restaurants. Also, each of the locations will pay $50,000 for the licensing fee for five years. Please note that horse betting is allowed in D.C., as a contest betting. In the District, there hasn't been enough action for the Daily Fantasy Sports. However, it is typical for D.C. to take little or no action in the areas of online casino games.
Factors to Consider When Choosing a Washington DC Online Betting Site
There are certain factors you need to look into before choosing an online betting site. Everyday factors like promotions and bonuses, loyalty programs, apps, software, and game choice are essential. You also need to know the reputation of Washington DC online sports betting sites or any real money betting sites. The analysis below shows the different factors you should always consider when choosing real money betting sites or Washington DC online sports betting sites.
Banking methods: There are so many options to choose from. Deposits and withdrawals are very much available for the sake of having a wide variety of banking methods. Methods like Neteller, debit cards, and credit cards are also included in the plan. Also, bitcoin is getting a lot more recognized in the banking methods. Other companies like American Express allow the use of credit cards. More examples are MasterCard, PayPal, and Visa Cards. Considering the banking method will make you find the very best gambling site to choose from.
Security: Most premium online sites make use of secure servers. So, you may notice they use SSL, which implies Secure Socket Layer encryption to protect your private information and also your money. There's an easy way to know if the gambling site makes use of SSL. By going to the site address bar and checking the URL, you can be sure. If the site is secure, you may see "https://." Please note that online gambling sites without this encryption can get hacked, thereby exposing personal information and increasing the tendency for theft.
Promotions and Bonuses: It's essential to consider the bonuses or promotions that the online gambling site offers. Some online casinos may offer bonuses as high as $2000, and some may offer just $200. Also, online casinos may offer a 30x roller, and some may extend as high as 45x. Promotion and bonuses are substantial factors to always consider to get the very best out of gambling online. Bonus deals "Get a Bonus of 200% up to $10,000" is attractive. Also, ensure that you will be able to cash-out your bonus. Some online gambling sites give bonuses and create a form of restriction on immediate cash-out.
Reputation and legalization: The reputation of any online gambling site is vital to get the very best. To avoid any unnecessary problems, search the web for the reputation of the online gambling site you choose. Researching by checking reviews and history can turn out to be very helpful. However, please note that you may find some complaints on the web for almost all gambling sites. The problem is when the percentage of adverse reviews or complaints overwhelms the good reviews. Primarily, you have to be watchful of blocked accounts and other factors that may cause financial loss.
Loyalty programs: With loyalty programs, most premium online gambling platforms reward their regular customers. The more a customer places a bet with the sportsbook, the higher the chances of getting paid. Be sure about their loyalty plans and how it operates. For instance, most gambling sites have different calculating points to ensure their customers qualify for the loyalty program. Some online betting sites use points, tiers, prizes, cashback, enhanced odds, and free bets.
Customer support: When there are issues that may need clarification, customer support becomes essential. Without customer support, there may be a tendency to facing an obstacle that may affect your activities on the gambling site. In online gambling, customer support is a very critical pillar. There's needs to be a high level of certainty that the website can provide a quick and viable solution to any problem you face.
Choice of games: This factor depends on what you want or what drives your interests. You should ensure that the online gambling site provides what drives your interest before placing bets at sportsbooks. Sometimes, you may have to look into the gambling game with the best odds in D.C. before settling for anyone. Popular online casino games include Baccarat, Slot Machines, European Roulette, and Spanish 21.
Apps: For mobile sports betting, it's vital to have a good sports betting app. Asides checking for the legalization or reputation in DC, it's essential to check out the app. Depending on your device, different sites also allow you to check for app ratings and reviews. With the legalization of sports gambling in D.C., several available sports betting apps are suitable for use. The DC. Lottery has an app ready for use in the District.
Software: Intralot Orion intends on allowing players everywhere to enjoy the comfort of efficiently wagering anywhere within and outside D.C. and at any time. However, before choosing an online betting site, check out whether the software is good enough. Confirm if it's user-friendly before selecting the software on the online gambling site.
Companies Expected To Enter Washington DC Market Of Online Betting Apps
The top companies expected to enter the Washington DC market of online betting apps are DraftKings, FanDuels, and Handle 19. Despite specific challenges, Handle 19 has decided to go ahead with building and expanding the customer base and have a sportsbook for the whole city. D.C. Lottery delayed the launch for almost a year due to current situation. The root challenge was from the lawsuit over a non-bid contract. So, D.C. Lottery gave Intralot to manage the mobile betting, and a judge stumped the progress. Mobile gambling will be thriving soon enough in Washington, DC. Laws have been passed for the legalization. Ultimately, there will be increasing levels of sports gambling and casino games.
It is said that FanDuel is soon going to launch in Washington DC through a partnership with Audi Stadium. With that, this state will have one more Washington DC sportsbook with William Hill, BetMGM, and GambetDC.
The Use Of Personal Information
Gambling sites collect all forms of personal data. Online gambling sites use personal information like names, credit card details for billing, feedback rankings, I.P. addresses, and emails. Typically, the name and email are meant for identity verification. However, there must always be consent when trying to get that information. Please note that casinos don't necessarily need your SSN. However, sometimes they may require your SSN for identification due to the Patriot Act and Bank Secrecy Act. Typically, they may restrict it to just the last four digits to match the complete number. The possible risk may be the loss of personal information to a hacker. You may try using a secure password, restrictive privacy settings, and minimal personal information.
Washington DC Sports Betting
Sports betting in D.C. has not become very prominent at this time. However, it is expected that there may be the typical predictions like the number of goals, number of yards a player runs or wagering a specific player. Due to the pandemic, sports betting is getting worse in Washington DC.
How To Register At Washington DC Sportsbooks?
Registration at the best sportsbooks in Washington DC is simple. For that, first, you have to decide which app to use. In the case of the GambetDC app, the site will show a map of where you need to download it. Make sure to be within two-block radius of the partnering professional's sports venue in other apps. With that, you can download the app and proceed to the registration process. 
To start that, you have to click on the signup and register button. A page opens up where you have to enter many particulars. It includes name, address, email I.D., SSN, phone number, age proof, etc. After entering all the facts, you can place wagers on different sports events.
Washington Dc Teams To Bet On
Washington Football Team (NFL):

This team was established on the 9th of July 1932, and in the same year, they played their first season. It is a professional American football team previously known as Washington Redskins. They are the NFC East division member and compete in the NFL. In 1937, Washington Football Team moved to Washington D.C. and won the 1942 and 1937 NFL championship games, Super Bowl XXII, XVII, and XXVI.

Washington Nationals (MLB):

The team was founded in 1969, and since 2005, they are based in Washington D.C. This American Professional baseball team competes in the MLB and eight major league franchises based here. They are the National Football East Division member. When the MLB season goes on, you can place

legal sports bets in Washington DC through betting sites.
D.C. United (MLS):

D.C. United was founded on the 15th of June 1994 and is an American professional soccer club. They are based in Washington D.C. and a successful club in the early years. The team has competed in the CONCACAF Champions' Cup and the CONCACAF Champions League.

Washington Capitals (NHL):

The professional ice hockey team was founded in 1974. They compete as the Metropolitan Division member in the Eastern Conference. They compete in the NHL, and Monumental Sports and Entertainment own the team.
College Sports
Fortunately, the Washington DC online sports betting allows betting on college sports. But you cannot place wagers on D1 college sports taking place inside the district. It is a common restriction that you will come across in most states where sports betting is legal. For example, wagering on the Georgetown Hoyas is illegal but not on the Maryland Terrapins.
Horse Betting In Washington D.C.
Horse betting is entirely restricted in the state. That's why players won't find any off-track betting facilities, in-district tracks, or online horse racebooks.
Sports Events In The Washington DC To Bet On
NASCAR:

NASCAR or National Association for Stock Car Auto Racing LLC is headquartered in Daytona Beach, Florida. Every year, over 1500 races are sanctioned and take place in various places. The company is privately owned by Bill France Sr. and is an "American auto racing sanctioning and operating" firm.

MMA:

Mixed Martial Arts includes cage fighting, ultimate fighting, and no holds barred (NHB). It is a "

full-contact combat sport

" on grappling, striking, and ground fighting using techniques.

UEFA European Championship:

It was founded 63 years ago, in 1958, and is "contested by UEFA member's senior national teams." Since 1960, the UEFA European Championship has taken place every four years. But in 2020, it got postponed until 2021. Spain and Germany have won the maximum number of titles, and it is three.
Types Of Bets Available In Washington DC
Moneyline:

If you start gambling for the first time through

Washington DC sports betting apps,

this is the easiest bet to choose. Here you have to decide on the team that will win the event. It is a high-risk bet compared to others but pays out a considerable amount on winning.

Parlays:

This is another type of wager where you bet on more than one team or player. But the difficult part is you have to win all of them to get it correct. Suppose you have placed bets on five teams and won four and lost the last one. In that way, you lose the entire amount.

Teasers:

It is similar to parlays, but the difference is winning on all of them is not compulsory. The reward is given based on how many bets you have won. Compared to parlays, teasers are less risky.
Latest News
However, the pandemic did not stop the betting platform from the will to go live, but D.C. Lottery ultimately decided to revise its launch strategy putting sports on hold. The 2020 presidential election also had significant effects on the launching of the app in the District. However, there are still effective plans to ensure its success.
FAQ
Is sports betting legal in Washington DC?
Yes, sports betting is legal in Washington, DC. A bill was successfully passed to legalize sports betting in Washington in 2018.
Can I bet on sports online in Washington DC? 
Yes, you can make use of mobile wagering platforms for legal sports gambling online.
Should I be 21 years old to have the right to bet?
The legal gambling age is around 18 to 21. However, parents are typically responsible for those that gamble below this age range.
What companies will offer mobile sports betting in Washington DC?
Companies like DraftKings, FanDuels, Intralot Orion, and Handle 19 will offer mobile sports betting in Washington DC.
Is it legal to use offshore sites for online betting in Washington DC? 
No, using an offshore site for online betting in Washington, DC is not acceptable.
How can I start placing bets?
A few options are available to place bets in this state, like the GambetDC app or Caesars Sportsbook by William Hill and BetMGM.
Who can bet on sports?
Gamblers who attain the age requirements of 21 years old can wager through online sports betting in Washington DC.
Who oversees sports betting in Washington DC?
The Office of Lottery and Gaming overseas sports betting in Washington DC.
Can I bet on sports with my smartphone ?
Yes, through the Washington DC online sportsbooks apps, players can place wagers.
How to start with sports betting?
By registering on the site, you can begin sports betting here.
Are Daily Fantasy Sports betting allowed in Washington DC?
Yes, Daily Fantasy Sports betting is permitted in this state.
Is eSports betting allowed?
Yes, eSports betting is also allowed, and players can download the app to do so.
How much revenue does sports betting generate in Washington DC?
In March 2021, the state-run wagering site, GambetDC, earned 715.24 thousand U.S. dollars.
Are FanDuel and DraftKings legal in Washington DC?
Yes, DraftKings and FanDuel are two brands operating as DFS sites.
How do I download a sportsbook app?
To download the app, check out whether you are away from federal enclaves. A map is available on the GambetDC website, through which you can find out where you need to download the app.
Do I have to be inside the Washington DC state to play?
Yes, you have to be inside the state to bet on sports in Washington DC.
Can you provide the age requirements to bet on sports in Washington DC?
The age requirement to maintain before signing up at the Washington DC betting sites is 21years.
Written by: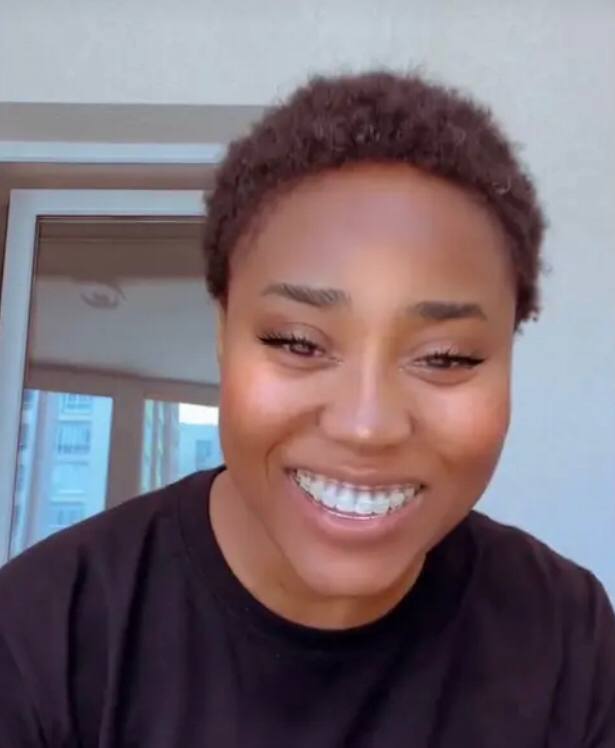 Author, Contributor at Gamblerzz.com. Jeannie is one of our top writers and gambling experts. Jeannie is an active poker player, and she knows a lot about all kinds of gambling games and sports betting.