Best eCheck Online Casinos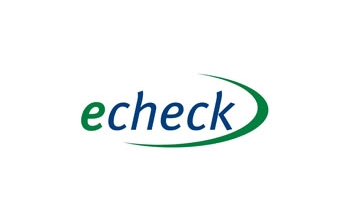 eCheck electronic payment is one of the most significant payment advancements made in the 20th Century. We have come a long way from the "trade by barter" days, but the introduction of online transactions totally changed the game. This development means that sending and receiving money online has never been easier.
ACH and eCheck are two terms used interchangeably in the online payment space. In some circles, people refer to ACH as EFT, and these sometimes can be confusing. EFT stands for Electronic Fund Transfer and marked the beginning of electronic payments when the Western Union launched it in 1871. It is a broad term that covers many types of online payments, such as Wire transfers, ACH payments, etc. ACH stands for "Automated Clearing House." It is the electronic transfer network that most American financial firms use, and it provides the framework that most payment processing companies require to operate. eCheck is merely short for electronic check and functions like an automated variant of paper checks.
Best eCheck Online Casinos
The easiest way to understand how ACH, EFT, and eCheck function in tandem is that an eCheck is a form of electronic funds transfer (EFT) that utilizes the Automated Clearing House (ACH) network to make payments. Via the ACH, the payee's bank withdraws the funds electronically from the payer's account and deposits them electronically into the payee's account – much like a paper check, albeit electronically. There are several eCheck providers in the United States that run on the ACH network today.

In this article, you will find useful information on the ACH/eCheck casinpayment method and its advantages for real money gambling.
How Ach/eCheck Works In Real Money Casino
The United States National Automated Clearing House Association (NACHA) developed the ACH network in the 1970s. Today, it is the basis of the country's movement of money and data. A significant reason for its development was speeding up the process of making payments across the country by clearing checks quickly and more efficiently. The ACH operator initiates each and delivers it to a receiver.
ACH e-check payments rank atop the list of the most dependable and popular payment portals at licensed online gambling sites in the United States. Unlike paper checks, the verification of account and routing numbers are provided online rather than via paper checks. It is one of the few options that allow moving money directly to and from a banking account. This scenario removes any third party between you and your bank account and makes transfers easier.
ACH transfers can take place in two ways:
ACH –  The account owner in this situation "pushes" the funds to the recipient's account once he or she fills the check. This credit type is what virtually all eCheck online casinos use.
Debit – For this type, the payer gives the payee permission to deduct the amount on the eCheck from their account. These are usually recurring fees that automatically allow the payee to debit what the payer owes them each month.
There are four steps to processing an electronic check:
Authorization: This is the first step. It authenticates the transaction and involves the payer authorizing the transfer via a payment processing platform, an online form, contract, or a phone conversation.
Processing: After the transfer has been validated, the payment processor can begin the process of transferring funds from the payer to the payee. The process is very straightforward, with an online payment solution.
Finalize: This is the phase that begins the ACH transaction process. The payment process validates the account and routing numbers between banks to ensure they are correct.
Confirmation and Deposit: This is the final step. It culminates with the payee receiving his or her money (after a few days – usually three to five business days following the initiation of the transaction, have passed). Afterward, the online software sends a payment receipt to the customer.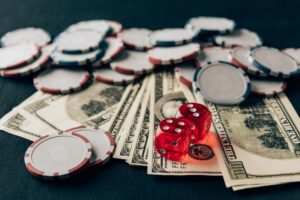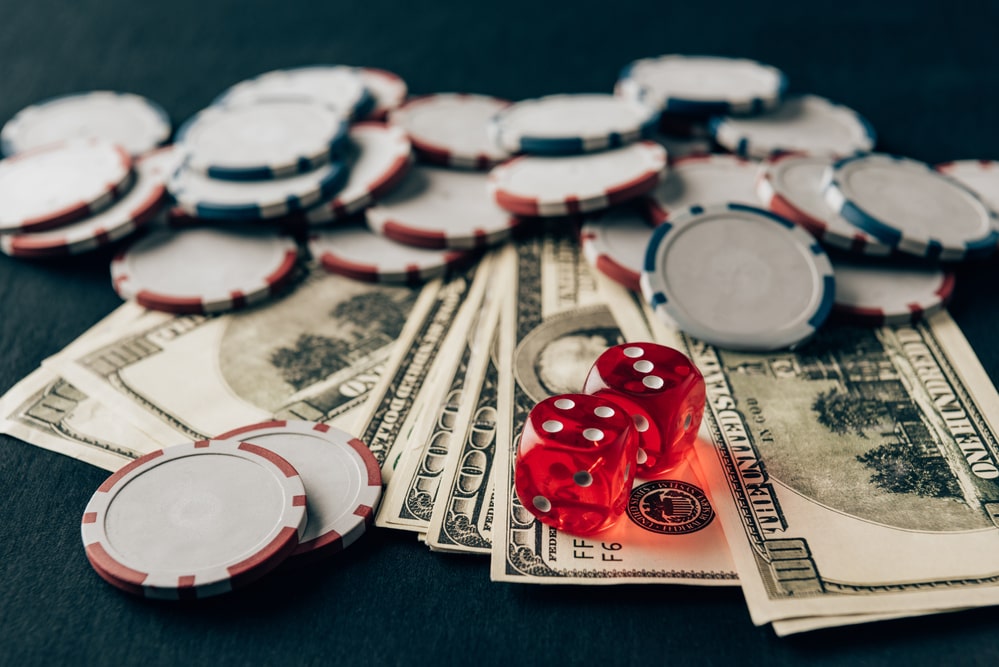 How the Visa credit card network, just like its other counterparts, facilitates billions of online transactions between merchants, processors, and banks is intriguing. Once you initiate a purchase, the payee's terminal passes your information through the Visa processor, and then through the card network to your linked bank for approval. Following approval, your bank authorizes the transaction back through the card network to your processor before it finally ends up back at your terminal or software.
Online Casinos That Accept eCheck
Our team offers the most reliable ranking for online casinos that accept eCheck payments. Please, note that banking operations with  ACH/eCheck are possible only within the states in which online gambling is legal.
| | | |
| --- | --- | --- |
| CASINO | WELCOME (MATCH) BONUS | BONUS CODE |
| HARD ROCK CASINO | 100% up to $1,000 | No promo code |
| BETMGM | 100% to $1,000 deposit bonus  (min – $10) | PLAYNJFREE |
| 888CASINO     NJ | First Two deposits by 50% for a total maximum of up to $2,000 | No promo code |
| TROPICANA CASINO | $100 risk-free cashback | PLAY25 |
| CAESARS CASINO | 100% to $300 deposit bonus | PLAYFREE25 |
| BORGATA CASINO | 100% first-deposit bonus of up to $600 | PLAYNJ |
| HARRAH'S CASINO | 100% up to $300 deposit bonus | No promo code |
| UNIBET CASINO | 100% up to $500 deposit bonus | UBCASINO10 |
| HOLLYWOOD CASINO | 100% Up To $500 Deposit Bonus | No promo code |
The ACH/eCheck network offers instant (or nearly instant) fund transfers that are easy and usually free.
eCheck Casinos Deposits
Many gamblers prefer using ACH/eChecks to make casino deposits for their convenience and simplicity. Instant ACH/eChecks is an excellent option for users who have checking accounts that they can access online. The VIP Preferred payment type of eCheck is the most commonly used type by most licensed US casinos. Most of them connect directly to a user's checking account to make transfers from their accounts to the casino account. All players need to supply is their bank, routing number, account number, and bank account city.
Making eCheck deposits on licensed online casinos is pretty straightforward. Within the online casino's cashier section, simply navigate to the ACH or VIP Preferred ACH/eCheck option from the deposit menu provided. Input in the amount you want to deposit and click submit. If this is the first time you are depositing via eCheck on the online casino, the platform will require you to provide your checking account number and routing number. (This is usually seen at the bottom left-hand side of the paper check, with the account number being the numbers following, to the right of the routing number. If you cannot access one of your paper checks, you can access the numbers via your online banking portal or speak to your bank's customer service operatives.) Click "Deposit" to complete the transaction.
The online casino will subsequently inform you if the deposit is successful. And the funds will appear in your casino balance immediately, or almost immediately.
eCheck Casino Withdrawals
Instant eCheck casino withdrawals are nearly as easy as making casinos deposit with routing and account number, but not as fast. Within the online casino's cashier section, simply navigate to the eCheck option from the withdrawal menu provided. Put in the amount you want to withdraw and select eCheck as your preferred instant eChecks withdrawal means. The ACH platform is only available for use with US based banks. Therefore, the platform will require you to enter your banking details if it is your first time making withdrawals. Subsequently, only a single click may be required to facilitate withdrawals. Ensure you have a valid account under your name, and that any withdrawal requirements the online casino accepting eCheck for real money has, is met.
Once the withdrawal request is successful, you will receive the funds directly into your bank account. The time the withdrawal processing takes depends on how long the casino and the bank take to process your request, but usually, the total is around three to five days.
eCheck Currency Conversion
The Automated Clearing House network (ACH) or eCheck system of making online transactions is somewhat limited to the United States. However, ACH may still be used to transfer funds to individuals or businesses outside the United States. They are usually listed as Remittance transfers and are facilitated by Remittance transfer providers. Federal law mandates that these providers must generally provide users with certain information before they make remittance transfers. This must include information about the current exchange rate, fees, etc.
eCheck Online Casino Bonuses
ACH/eCheck is a simple and useful payment option for many gamers, but it is not common practice to give a player additional service regarding this payment method choice. However, it is always a good idea to check the available promo offers on the online casino's website.

eCheck Real Money Casinos Mobile App
ACH/eCheck does not require clients to install any additional software to their devices, so there is no special mobile app for this payment option. However, if an online casino that supports ACH/eCheck payment option has a mobile app, you can stick to this transaction method for deposits or withdrawals.
eCheck Advantages And Disadvantages
eCheck is no longer the trendy option it used to be for online transactions like it was in the early 2000s. But it remains one of the most secure means of making transactions, particularly on online casinos. If you are concerned about security when making a deposit or a withdrawal from your online casino, ACH is a great solution that will put your mind at ease. The platform also attracts no or a very low transaction fee, and you do not require extra cards to make transactions. eCheck is also very portable, functioning effectively on both PC and mobile.
The major disadvantage is that eCheck is not available on all online casinos. The withdrawal time of 3 to 5 days is also not a big encouragement for users. In addition, users might still feel insecure because of their banking details disclosure despite the fact eCheck is a secure and trustworthy casino deposit with a routing and account number system.
Conclusion
ACH/e-Check transfers are free at most US online casinos, and most banks do not demand charges when customers make transfers via the ACH portal. For casino gamers who want an option that is quick, secure, and dependable, ACH/eCheck should be high on the list. It is no longer as common as it used to be a few years back as faster bank transfer methods with much shorter processing times have since developed. But ACH remains a casino banking method that casino bettors love to use.
Still not sure which payment method is the most suitable for you? Do not worry, we have prepared reviews for other options for your convenience, so you can choose the best deposit and withdrawal method without any fees!
FAQs
Can I use ACH/eCheck as a payment for a casino?
A: Yes, you can. Many top casinos have Paypal options for withdrawals and deposits. Check your online casino's website to see the options available to them.
How fast are ACH/eCheck deposits and withdrawals?
Deposit times are usually instant, and your deposit appears in your casino balance immediately. Withdrawals often take a longer time to process, three to five working days.
Is ACH/eCheck safe?
Yes. The platform is very safe and secure for both your personal details and your money. The system operates primarily for Americans, and within the United States and the verification, the structure ensures that it is challenging to lose your money to fraud on this platform.
How fast can I withdraw my winnings with ACH/eCheck?
Withdrawal processing time is relatively long,  lasting about three to five working days.
How to check if the casino offers an ACH/eCheck payment method?
Each online casino has a cashier section where you can check the deposit and withdrawal options. So head to the online casino's website to find out.