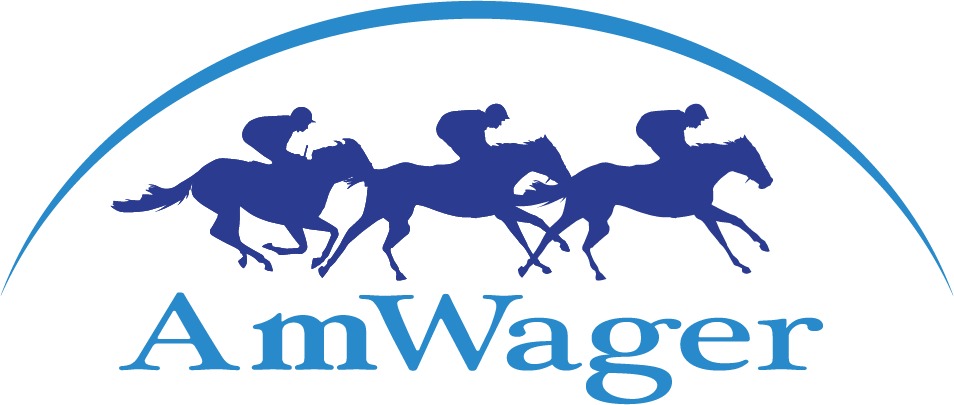 AmWager Racebook Review
Published: Sep 28, 2022
Updated: Oct 31, 2022
bonus
100% Match Bonus Up to $250
Copy Promo Code
250MATCH
Copied
Screenshots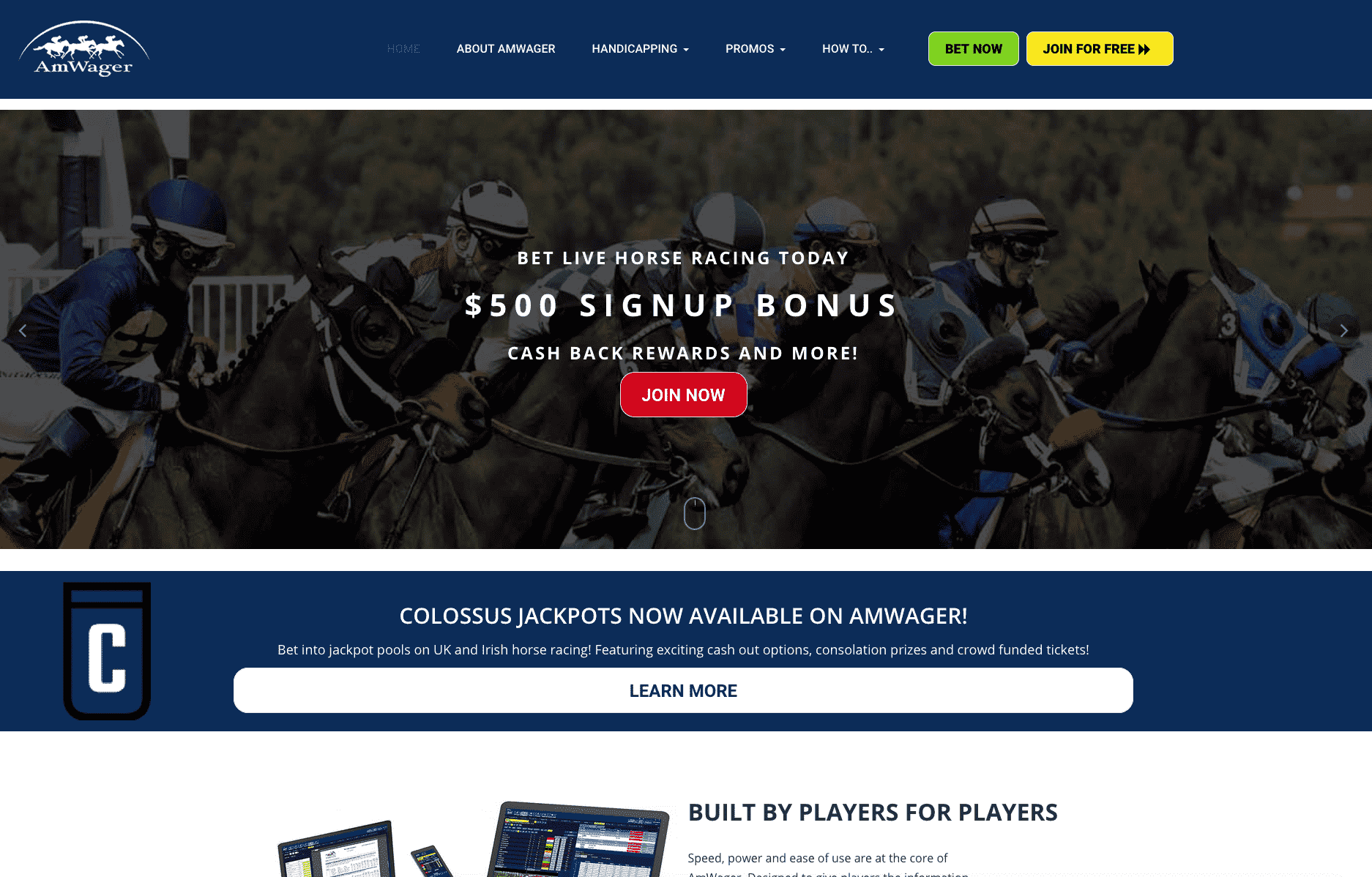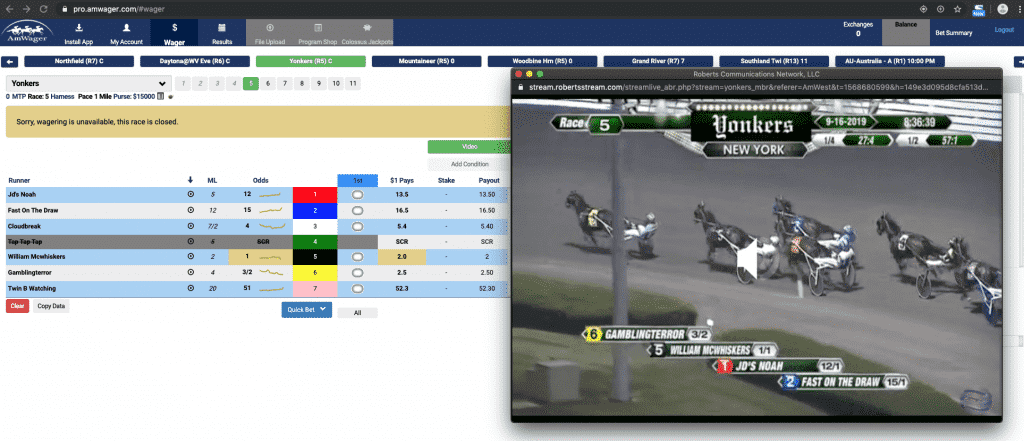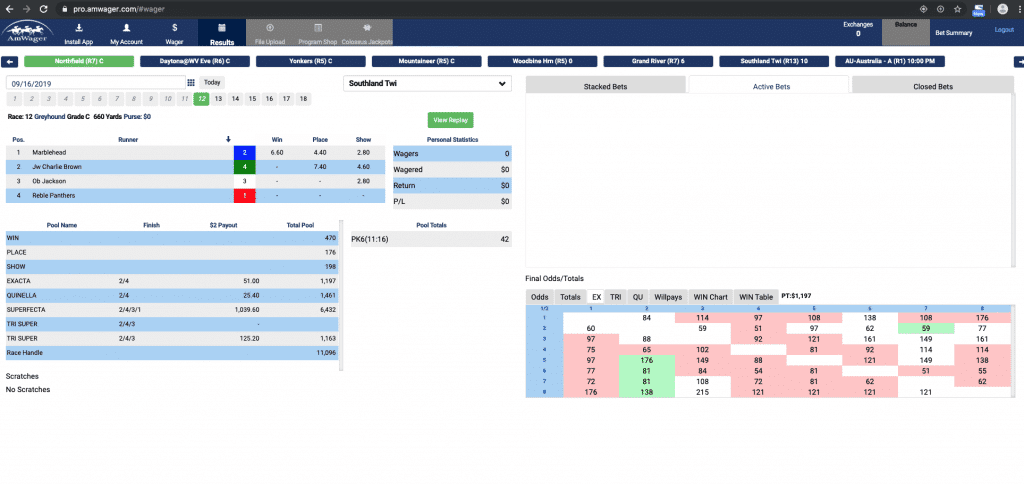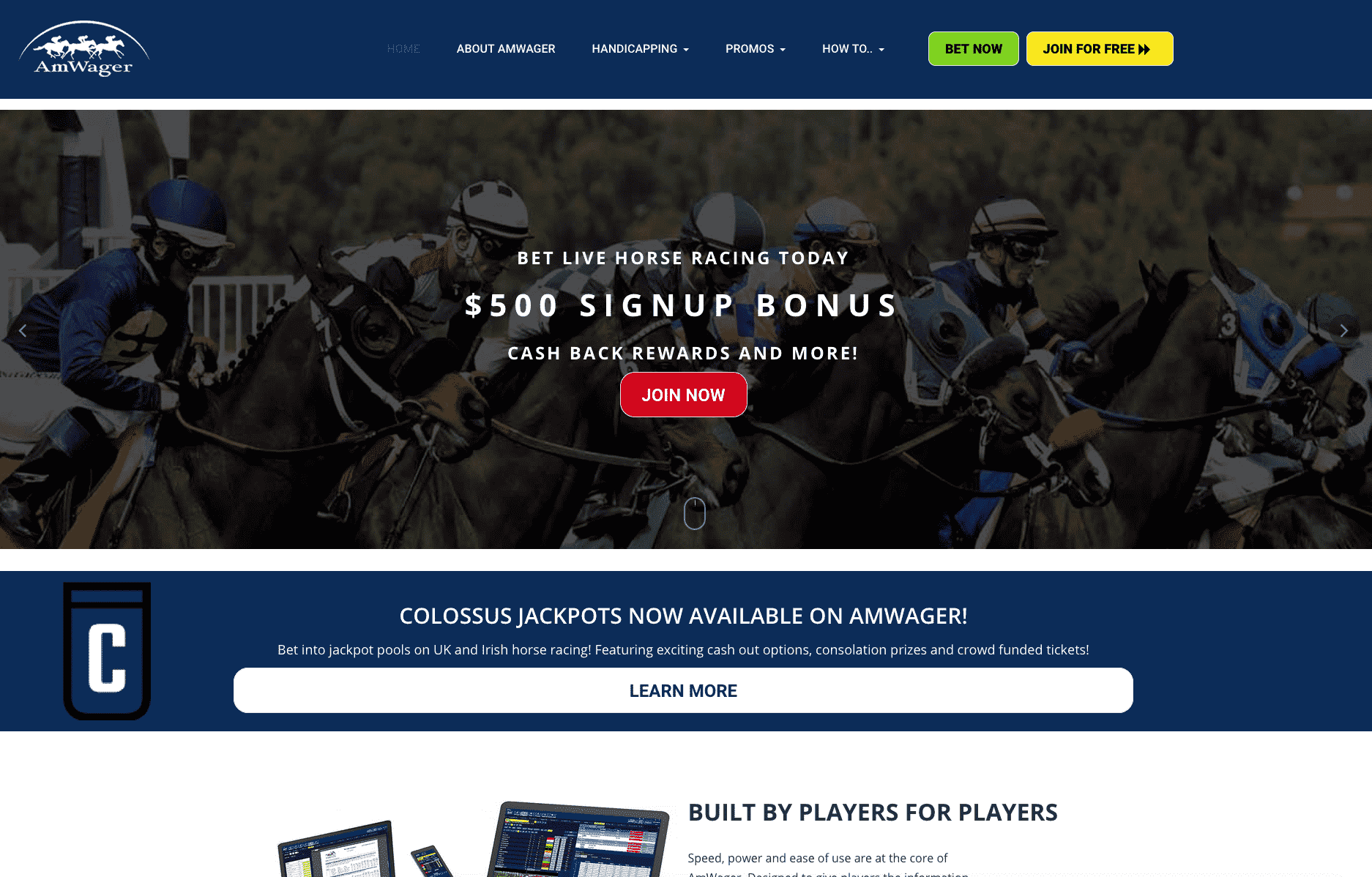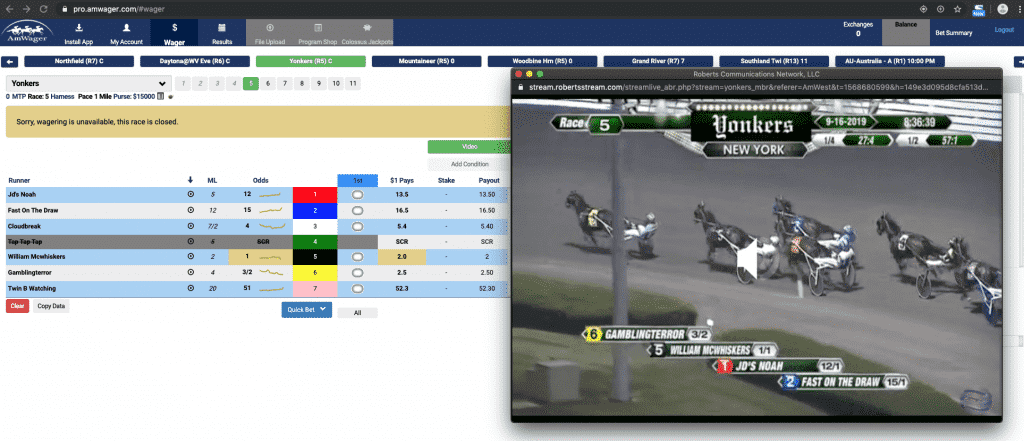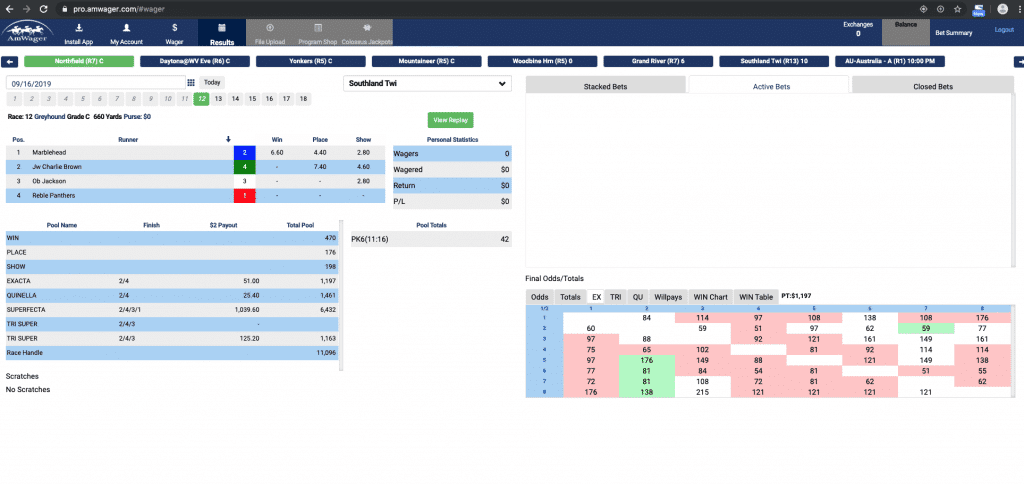 Horse racing is one of the oldest sports in the United States, considered a game for kings, and people have been placing wagers on the competition for many, many years. Amwager racebook is one of the best operators for online horse betting. If you are not sure, you'll be at the end of this article. AmWest Entertainment, an American group, created the Amwager racebook in 2009. The goal was to develop an industry leader, deepen the foundations of horse racing, and offer an exciting and engaging wagering experience for bettors interested in Horse and GroundHog racing. And they are on the right track.
The sports betting climate in the US had always been a dicey topic. When the Professional and Amateur Sports Protection Act (PAPSA) was set up in 1992, it placed an embargo on the expansion of legal sports betting in America. But wagering on horse races was exempted. Annual events like the Kentucky Derby have continued to thrive, and people have kept placing wagers at the track. But after the Professional and Amateur Sports Protection Act repeal in 2018, online sports betting (subject to state legislation) is legal. The reversal has opened the doors for bettors to wager on horse races online, and the Amwager racebook has taken full advantage.
The racebook is one of the most respected in the online horse betting world, with a broad customer base. The racebook is licensed by eight different racing authorities in Oregon, South Dakota, Kentucky, New York, Wyoming, Indiana, Idaho, and Montana, confirming their reliability.
How to Pick a Suitable Online Racebook
Several horserace betting platforms have unique features that make them enticing in their own right. Depending on your preferences about deposit methods or wager redemption or app user interface, you can choose a preferred provider. It is essential to find an option that you can trust, with a secure means of making deposits, which provides the most markets and best odds. Also, bonuses and special offers for users entice bettors to a particular platform. And a mobile app is always a fantastic advantage. Amwager racebook offers all these, and much more.
AmWager Online Betting Bonuses And Promotions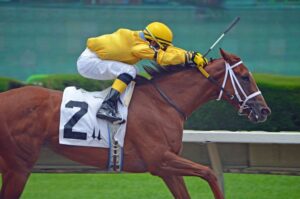 Players at the Amwager racebook are eligible for several bonuses and promo codes from the moment they sign up. There is a dedicated Promotions page on the site that provides all the information concerning bonuses and informs newbies about the necessary guidelines, to claim their first bonuses on the platform. The sign-up bonus does not require any code to claim, but instead, it is available to all new users. The racebook offers a deposit bonus of 10% on all Win and Exotic bets, wagered within the first 30 days, up to a maximum of $500. There are no race restrictions or blackout days. And the bonus becomes available after the 30th day after the user wagers the bonus. Subsequently, the player can withdraw the bonus.
Amwager is very particular about its old customers and offers a few exciting promotions to keep them coming back. Some of their most common promotions include:
Refer a Friend Program: If you have any friend(s) passionate about horse racing or greyhound racing. This offer is a very enticing one. You only need to copy your referral link and share it with your friend(s). That's it! You immediately receive $25 when your friend signs up and $25 when your friend places $100 in wagers. There is no expiration date for referrals, no cap on earnings, and no limit on the number of referrals. The more people you refer, the more you earn. Pretty cool, right?
Win Bonus: This promotion is available at select race tracks and offers players the opportunity to earn an extra percentage of their winnings – up to $50 on some wins. The plus funds are credited to your wallet daily.
The provider lists current promotions on the site's Promotions page. It is a good idea to check it from time to time, so you don't miss many amazing offers.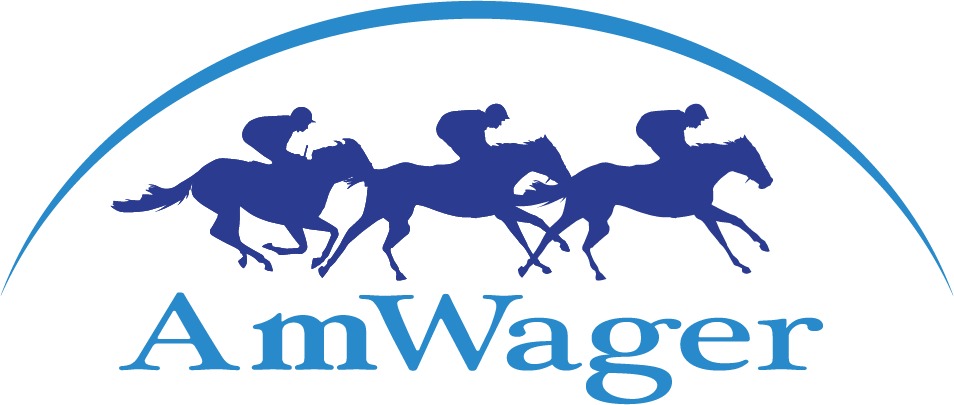 AmWager online betting bonus
bonus
100% Match Bonus Up to $250
Copy Promo Code
250MATCH
Copied
Amwager racebook also has an exciting CashBack Rewards Program, a loyalty program of some sort, and users can increase their cashback by increasing through Reward Levels. For this promotion, the racebook offers users a percentage of most wagers placed. Users can claim their rewards daily, which makes it easier for users. Importantly, the cashback percentage depends on the activity level of the user.
Bronze Reward Level: There is no minimum betting requirement for this level. All players are eligible for this reward level and earn a cashback percentage of 2% on eligible wagers placed.
Silver Reward Level: When a user makes deposits of at least $500 monthly, they qualify for this level. Users at this level receive a 3% cashback on all eligible wagers placed.
Gold Reward Level: At monthly deposits of at least $2000, a user attains the Gold reward level. Bettors at this level are eligible for a 4% cashback on all eligible wagers placed.
Platinum Reward Level: When a user makes deposits of at least $5000 monthly, they qualify for this level. Users at this level receive a 5% cashback on all eligible wagers placed.
Titanium Reward Level: This is the highest reward level an Anwager player can attain at the racebook. It is for the platform's top and elite players. At a monthly deposit of $80000, a user qualifies for this level. At this level, users are specially attended to by the provider's customer service, for cashbacks on all eligible wagers placed.
Cashbacks are in cash, not in form bonuses or a scheme that is difficult to understand. And users don't have to wager the money before redeeming. Even if your wager loses, your reward is assured.
Races on AmWager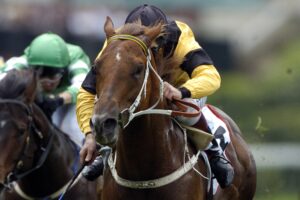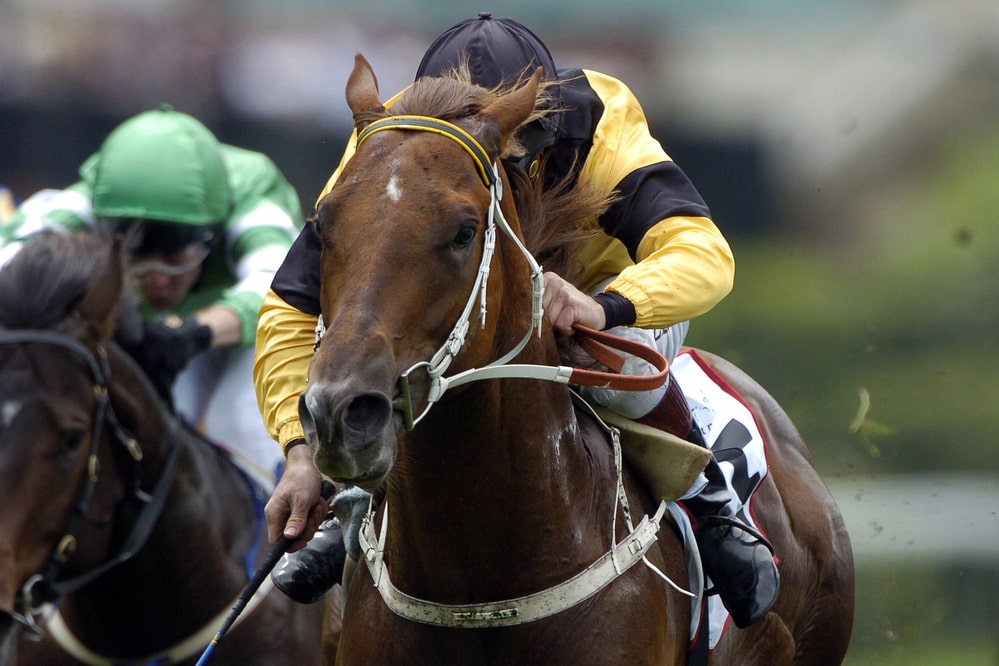 There are several different styles of horse racing, with many more sub-types under each style. Each of the forms is unique and interesting in its own right, and a favorite of one will have a hard time convincing the other that his or her style is the best. Broadly speaking, there are two types of horse races, Flat and Jump races. Each of these incorporates the different styles and classes of races. Handicap Racing is a prevalent subtype of Flat races.
Within these types, bettors can place wagers on the following races at Amwager Racebook:
Thoroughbred Racing
This is arguably the most popular type of horse racing, and by quite a distance. The race is specific to Thoroughbred horses – a unique breed of horses that have remained a marvel to racing lovers because of their power, poise, and speed.
They usually compete in flat races and, at two years, typically begin to compete in races. They typically attain their peak abilities between 3 and 4 years, when bettors take more interest in them. While racing, jockeys sit on them, control them.
The US Kentucky derby is one of the biggest thoroughbred races in the world alongside the Epsom Derby of Great Britain. The Kentucky Derby records some of the most significant numbers of wagers annually, proving it's popularity.
Standardbred Racing
Standardbred horses are an American horse breed famous for their ability in harness racing. In Harness racing, horses pull drivers, not jockeys, behind them in a specialized cart called a Sulky. The goal of the race is for horses to trot at a particular speed without breaking their stride.
The sport is not as popular, neither does it have the prestige of thoroughbred racing but remains an exciting sight. And horses are classified for these races similar to how they are, for thoroughbred races.

Prix d'Amérique, which is held yearly in Paris, is the top harness race in the world.
Quarter Horse Racing: It is a less popular type of horse racing with an emphasis on speed. As the name implies, horses have to run over a quarter mile or less and challenge the faster breeds to compete in short tracks. The American quarter horse is quicker and more rapid than many of the fastest Thoroughbreds.
Greyhound Racing: This is a unique and significantly different type of racing available at Amwager. Greyhounds – a special breed of dogs, racing around a track. Track racing – where a lure moves ahead of the greyhounds until they cross the line, is the more common type, and bettors can wager on the outcome of the race.
Virtual Horse Race Betting: This is relatively new to the horse racing wagering space. For these types, old horse races are replayed with changes made to the elements like starting positions of the horses. Technological advancements allow providers to recreate their virtual racetrack while retaining the natural atmosphere seen at live races. Virtual horse race betting is available on-demand all day and, thus, is increasingly popular with users.
Online Horse Betting Types

At Amwager racebook, bettors can wager on all the races mentioned above. There are several bet types that you can wager on, and they have subtypes. Straight Bets and Exotic Bets are the broad types of Horse Race wagers. Exotic Bets can be of Horizontal and Vertical types. Straight bet types at Amwager racebook include but are not limited to:
Bet To Win: Players wager on the horse expected to win the race. The wager wins if the selected horse wins the race.
Bet To Place: It is also a straight bet. "To place" in horse race terminology is to come in the top two positions. The wager wins if the selected horse a bettor wagers on comes in first or second place.
Bet To Show: "To show" in horse race terminology is to come in the top three positions. The wager wins if the selected horse a bettor wagers on comes first, second, or third.
Exotic bets are either race to race parlays (between 2 to 6 races) called Horizontal Exotic Bets or require you to predict the order of finish for a single race (for 2 to 4 positions) called Vertical Exotic Bets. Examples of exotic bets include:
Exacta Bet: For this wager to win, you must choose in order who will finish as first and second in a single race. This a subtype of vertical exotic bets.
Trifecta Bet: For this wager to win, the bettor must predict in order, the horses to come in first, second, and third places. This a subtype of vertical exotic bets.
Superfecta Bet: A superfecta bet wins when the bettor correctly predicts the first four positions for a single race in the correct order. This a subtype of vertical exotic bets
Double Bet: A double bet is a subtype of horizontal exotic bets. The bettor has to predict the winners of two different races correctly for the wager to win. Your winnings from the first race are your wager on the second.
Pick 3 Bet: A pick 3 bet, much like the double bet, is a horizontal exotic bet. The wager wins if the bettor predicts correctly the winners of 3 different races. Your winnings from each race are your wager on the next.
AmWager Online Betting Racebook Software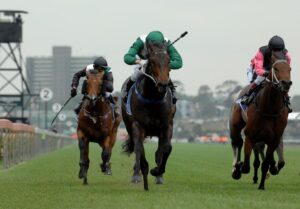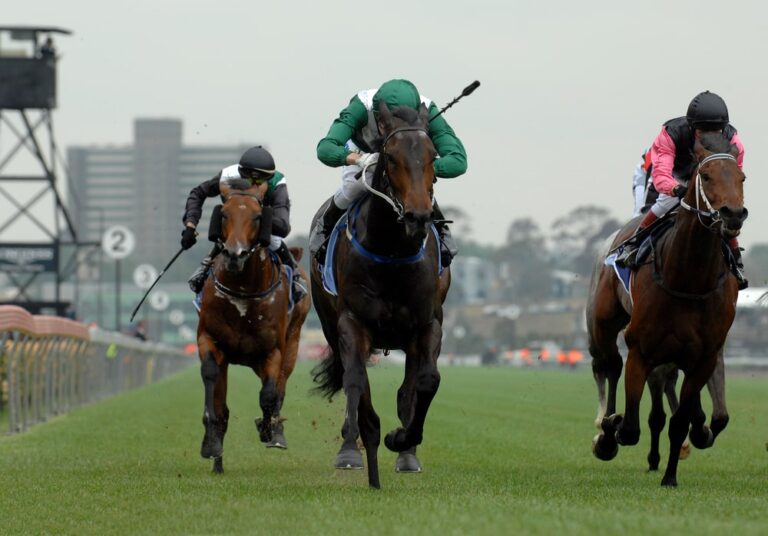 Amwager offers an interface with a lot of features that sometimes make it challenging to navigate. Thus, for new users, it might take a while to find your way around quickly. Amwager offers two necessary interfaces for players, Amwager Pro and Amwager Plus. And it is a pretty uphill task to find any competitor with so many features in just one site. Both interfaces have official apps that are quick and easy to use. They are available on PC and both Android and iOS.
Desktop Version: The desktop version is available for both interfaces as Progressive Web Apps (PWA). There is an automatic prompt to download it once the site is accessed. They both run smoothly on PC and are easily navigable.
Mobile Version: Amwager does not offer a native mobile app via Android or iOS stores but provides a mobile Progressive Web App (PWA) version of the Amwager Pro interface or Amwager plus interface. But the web apps offer the same functionality as native apps and are very useful.
Banking Methods on AmWager Horse Betting Site
Amwager racebook offers a few options for players to choose from in making deposits or withdrawals. The racebook offers an impressive list of deposit and withdrawal options, including Bitcoin, unlike many others. Processing times are usually precisely as advertised. Some of these methods include, but are not limited to:
Online Bank Transfer – One of the most straightforward ways, and it rarely gets declined. Processing time is about instant, and it is used for making deposits and withdrawals.
PayNearMe – It is a modern payment platform that allows users to pay how they want. It is cash-based. A payslip is given to the user with which he can pay in at any PayNearMe shop nearby. The deposit is usually confirmed shortly after. Bettors use this platform to make deposits.
VIP Preferred e-Check (ACH) – It is an electronic platform used for making transactions. It is a fast and easy way of accessing your cash at over 500 gambling establishments once you present your e-Check ID. It is the best alternative to credit and debit cards and aids instant transfer from your bank to your Amwager account. Bettors use this platform to make deposits.
Bitcoin: It is a high-speed processing method that was introduced in 2018. Transfers are via Bitpay, and it is useful for making quick deposits.
Neteller – An e-money transfer service used to transfer money to and from merchants. On this platform, bettors transact using a Net+ card or direct transfer to bank accounts. Processing time is near-instant, and bettors use this platform to make deposits.
Green Dot – It works a lot like PayNearMe. Amwagers accepts Green Dot MoneyPak, and bettors can pay at the nearest Green Dot outlet with cash and make deposits into their Amwager account. Bettors use this platform to make deposits.
PayGarden – This platform allows you to use gift cards from major retailers to fund your account. But, the conversion fee makes it a discouraging option. Bettors use this platform to make deposits.
How to Wager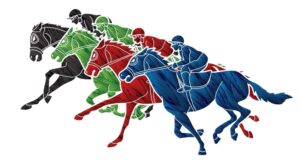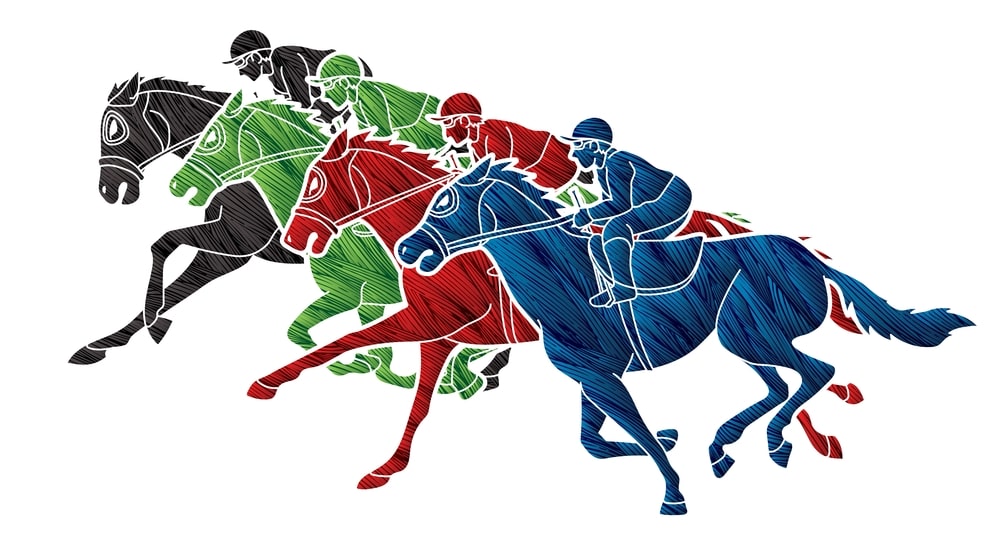 Opening an account at the Amwager racebook is really easy. You only need to:
Provide a valid e-mail address
Create a password
Verify your account from the mail sent to your email address
Enter any promo code you want to use.
Make a deposit into your account and start wagering.
The minimum age requirement for placing wagers at the racebook is 21 years. The user will have to verify his or her age and identity with a valid document like Driver's license or a passport. Bettors are free to play within Alabama, Arkansas, Connecticut, Delaware, Iowa, Kansas, Louisiana, Michigan, New Hampshire, North Dakota, Rhode Island, South Dakota, Tennessee, Vermont, and Wisconsin. Bettors within Florida, Idaho, Indiana, Kentucky, Montana, New York, Oregon, Wyoming are also eligible to bet at Amwager but certain rewards are deducted. Amwager offers customer support on their apps, and have representatives available via phone throughout the United States during service hours. Outside these hours, representatives can be reached via email.
Conclusion
Amwager racebook is a huge and exciting option for horse race betting and is arguably the best around. Customer service options aren't the greatest, and the lack of native apps for android and iOS might be a slight discouragement. But this provider offers an absolutely exciting wagering experience with a variety of options and markets from which bettors can choose. Their promo offers and cashback rewards are enticing, and overall, race lovers can count on an exciting experience at this racebook. Wager at Amwager today!
Choosing the right racebook is a complicated process that requires you to check different platforms before you start playing. Fortunately, we prepared all information in our reviews, so it is highly recommended to read these articles to learn more about other websites in the US and pick up the best one:
FAQs
Is Amwager online racebook legal in the US?
Yes. Wagering on the Amwager online racebook became legal in the United States following the reversal of The Professional and Amateur Sports Protection Act (PAPSA) in 2018, provided they are licensed to operate within a particular state.
What states allow Amwager Racebook?
Amwager racebook is entirely legal in Alabama, Arkansas, Connecticut, Delaware, Iowa, Kansas, Louisiana, Michigan, New Hampshire, North Dakota, Rhode Island, South Dakota, Tennessee, Vermont, and Wisconsin. There are a few other states that permit the racebook with additional restrictions
Can i bet on any racetrack with Amwager?
Amwager racebook offers markets on several races across the world. As long as the state you reside in has licensed the racebook's services, you can place wagers at Amwager.
Can I place bets on Amwager while the race is in progress?
No. Bets on horse races have to be placed before the race commences.
Is Amwager racebook safe?
Yes. Amwager racebook is registered in the United States and licensed by eight different racing authorities in Oregon, South Dakota, Kentucky, New York, Wyoming, Indiana, Idaho, and Montana. Hence, the platform can be trusted and is safe.
Written by: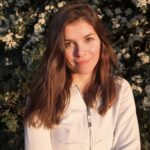 Aria works hard to make sure that residents from different states have access to honest reviews and credible information about the best legal gambling sites. She has a rich experience as a writer, SEO specialist and expert in sports betting. Sports Editor at Gamblerzz.com.