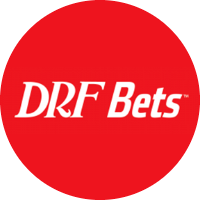 DRF Bets Racebook Review
Published: Oct 8, 2022
Updated: Oct 31, 2022
Copy Promo Code
DOUBLE
Copied
Screenshots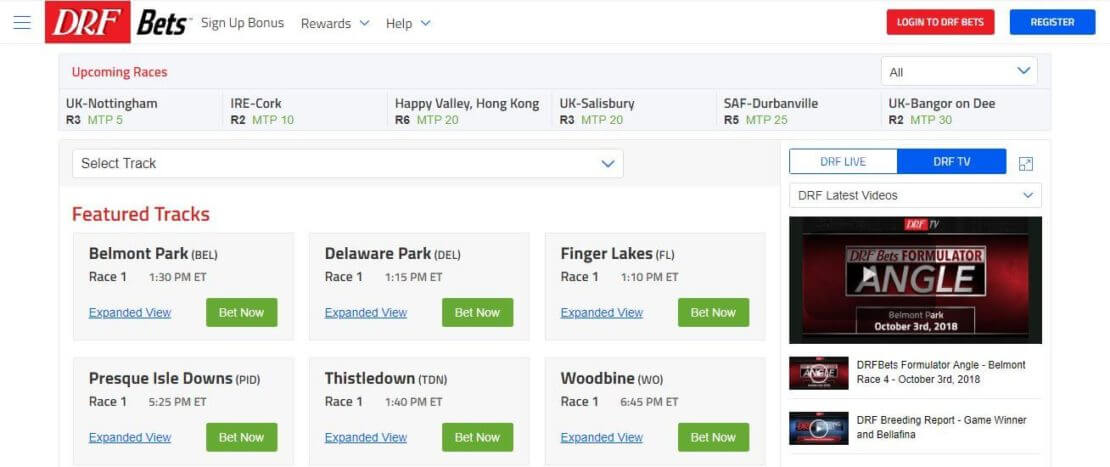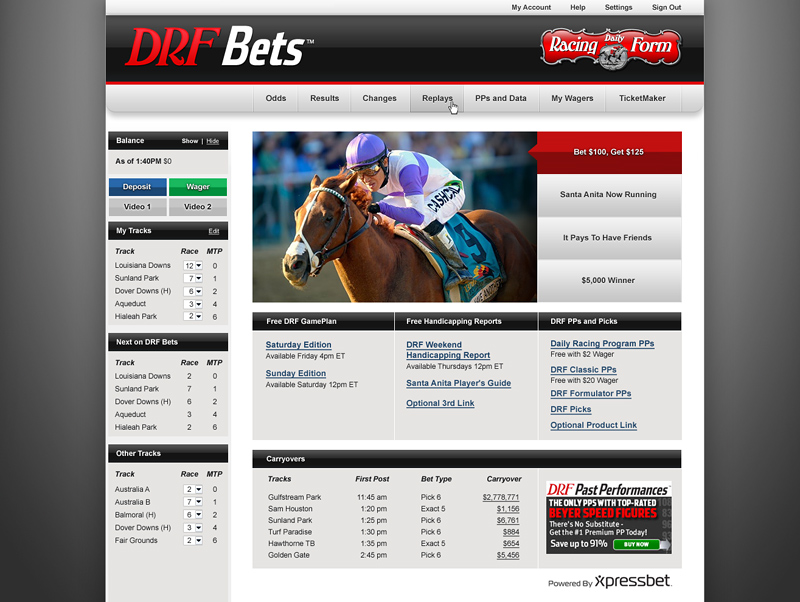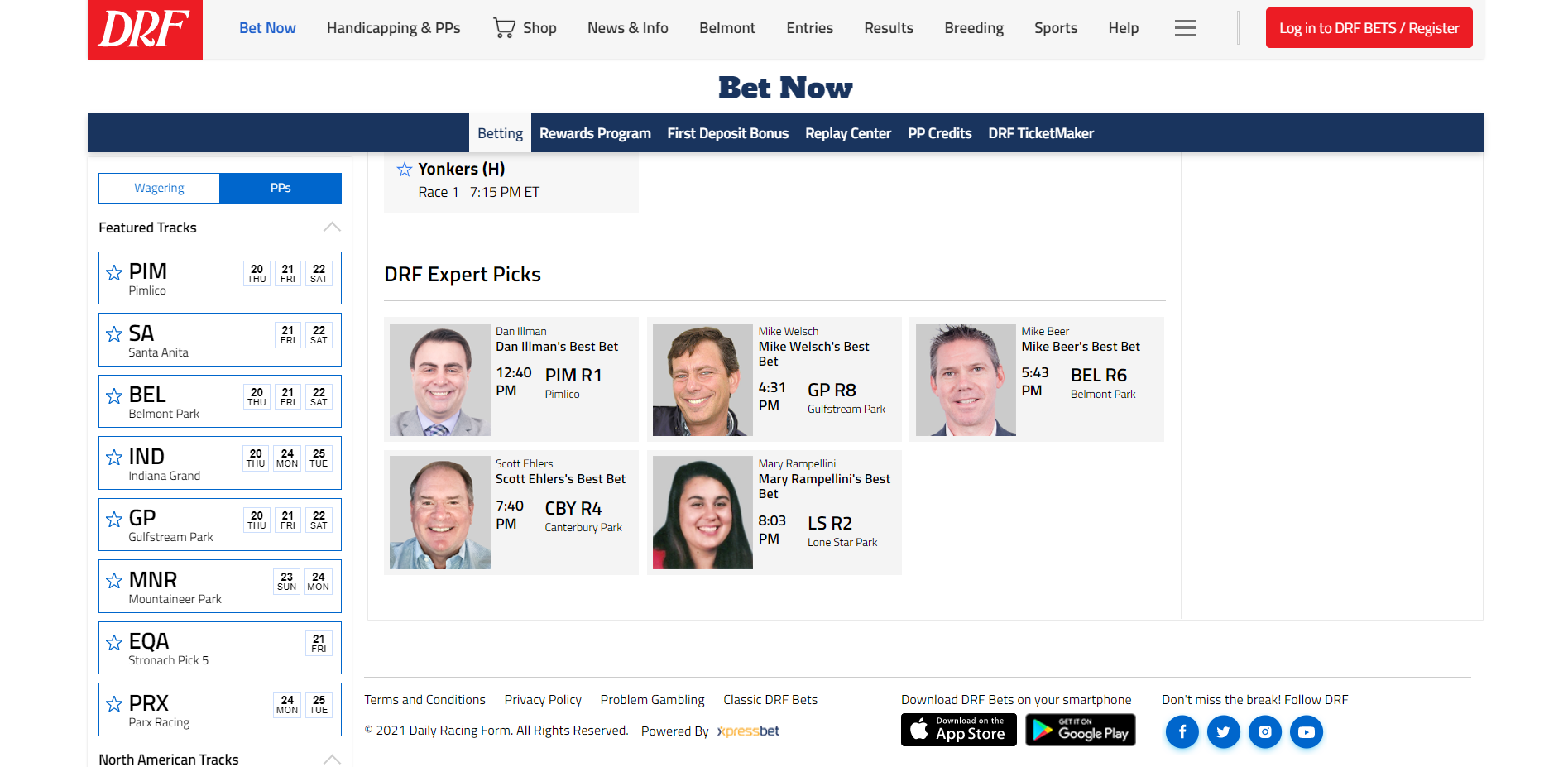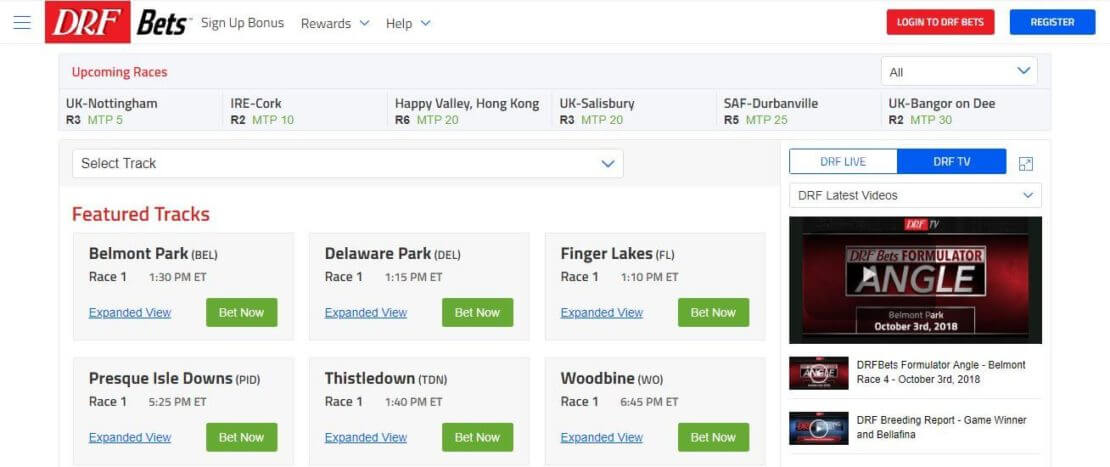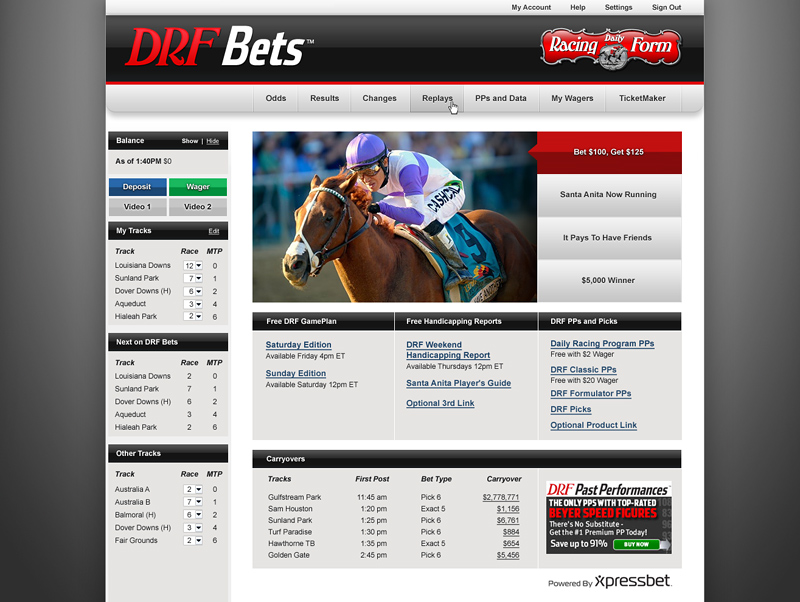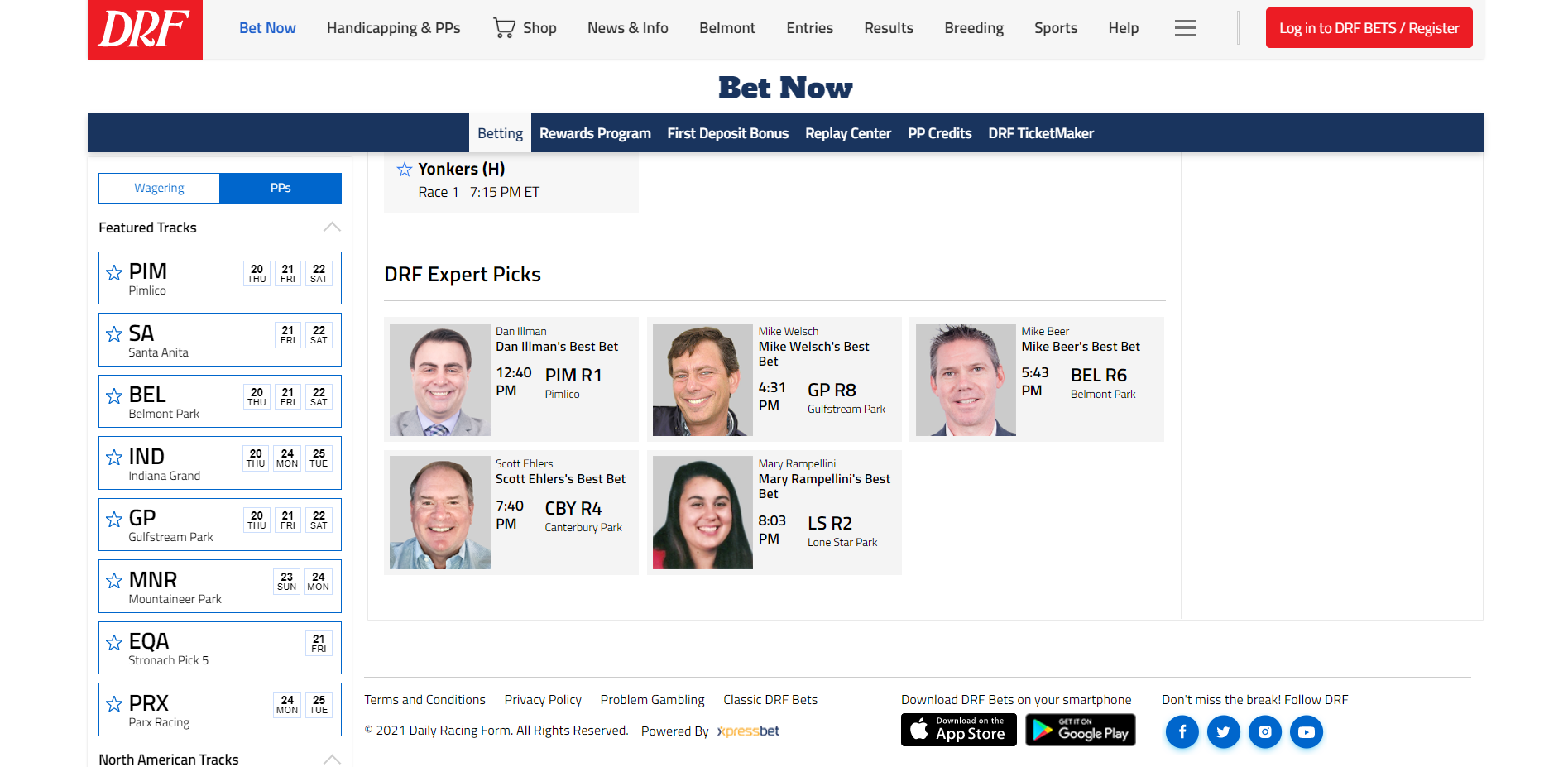 DRF Bets racebook is the betting arm of the well-known handicapping and horse racing news provider Daily Racing Form. Since 1894, Daily Racing Form has provided news, content, and insights to bettors in the US. The trust the brand has built for over 120 years has been passed on to the DRF Bets race betting platform, and its customer base seems to be satisfied with the services they receive. Wagering competitor, Xpressbet powers the DRF Bets bookie, and it is licensed in Oregon by the Oregon Racing Commission.
Benefits of DRF Bets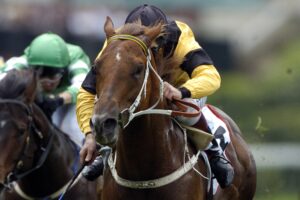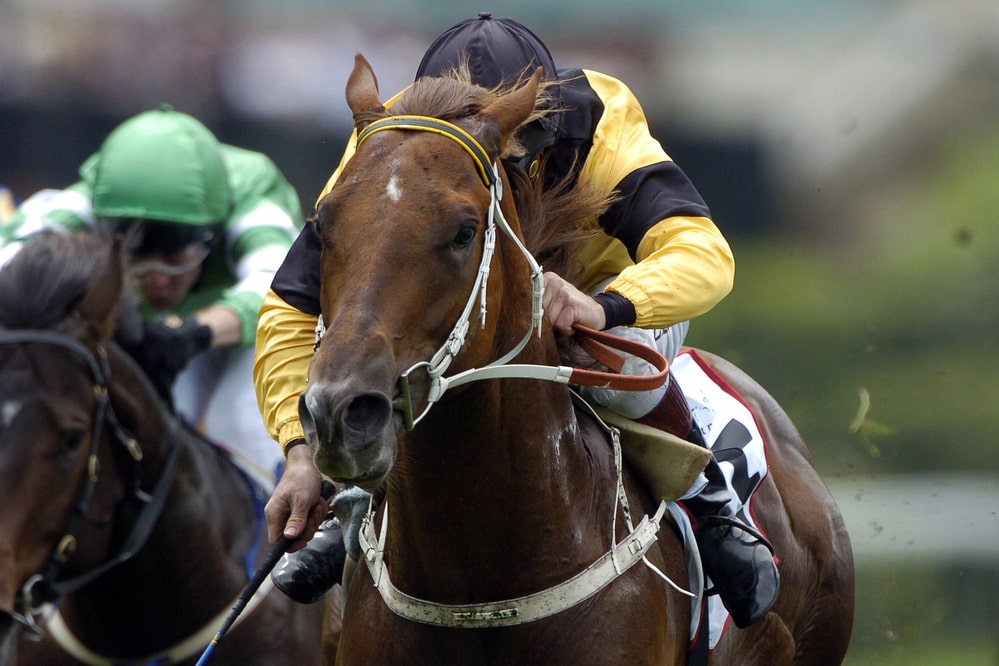 We'll be looking at the primary things you need to know about wagering with DRF Bets on this page. In this DRF Bets review, you will discover the types of markets available on the platform, the banking options, bonuses, and promo codes DRF Bets users can take advantage of. You will also get to find out everything you need to know about DRF Bets state restrictions, loyalty programs, and more information to help you decide whether or not to place action with the bookie. One important thing you should be aware of is that DRF Bets functions like a skin of the Xpressbet platform. What this means is that you can't be a registered user of both companies at the same time. You will have to choose one over the other. Xpressbets might have a more inviting welcome bonus, but DRF Bets provides free premium handicapping info that can help you win more bets – these types of handicapping data would cost you some money to get elsewhere. That said, keep reading this DRF Bets online review to find out more about betting with the bookie.
DRF Coupon Codes And Bonuses

You can get a 100% and up to $500 new player welcome bonus when you deposit from $50 up. Simply use the promo code DOUBLE, and if you deposit $50, you will receive a DRF Bets bonus of $50, which will allow you wager with $100. To enjoy this bonus, ensure you fund your account with a minimum of $50 under 14 days after signing up and wager with the betting credits in less than 14 days after receiving the said credit.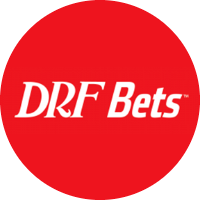 DRF Bets online betting bonus
Copy Promo Code
DOUBLE
Copied
Loyalty Programs & Special Offers by DRF Bets
Free past performance (PP) program
The racebook has a well detailed PP program that will refund any past performance cost if you wager on a race. Wagering with $2 will give you access to basic PPs while betting with $25 up will grant you access to premium PPs that are valued at $3.50 per card.
Here is a breakdown of the PPs that you will receive.
Equibase Basic Past Performance: Gamble with $2 and get this info, which is valued at $1.95 per card for free.
Daily Racing Program: The data here is valued at $1.50. Get it for free when you gamble with $2.
TimeformUS Past Performance: The data here would cost you $3 normally. If you bet from $5 up, you will get access to it for free.
DRF Classic Past Performance: If you were to purchase this information, you would pay $3.50. You can get it free of charge when you gamble with at least $25.
To get this offer, you are required to first purchase any of these PPs from your betting account, and then gamble on the race. You will be refunded in less than 24 hours of that particular horse race.

Cashback rewards
DRF offers its customers up to 5% cashback and in-store credit on gambling activities. Here's a breakdown of how it works in a month
Gamble any amount and get free PPs.
Gamble $1000 upwards and get $20 in-store credit plus a 1.5% cashback reward.
Gamble $2000 upwards and get $40 in-store credit plus a 1.5% cashback reward.
Gamble $3000 upwards and get $60 in-store credit plus a 1.5% cashback reward.
Gamble $4000 upwards and get $80 in-store credit plus a 1.5% cashback reward.
Gamble $5000 upwards and get $100 in-store credit plus a 1.5% cashback reward.
Gamble $8000 upwards and get $100 in-store credit plus a 5% cashback reward.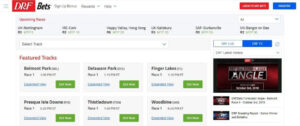 Refer a friend reward
If you refer a friend who registers, funds their account, and bets with $50 or more within 30 days after registration, DRF will give both you and your referral a $50 bonus. You could also win an anniversary bonus if your friend surpasses a certain betting threshold in one year.
DRF Online Betting Offers
With DRF Bets, you get to wager on every leading thoroughbred, harness, and quarter horse races in the US. You also get access to Thoroughbred racing markets in the UK, Canada, Australia, France, Dubai, and other top horse racing countries.
Best DRF Bets Wagers
Win: A win refers to a horse that finishes first in a race. Win wagers involve you betting on the horse that you think will come out tops in a race. It is under the category of straight wagers.
Place: This is a straight wager where you place money on the horse that you think will come second. If your horse comes first or second, you still win. But anything from the third position and below means you lose the wager. The amount of money you can earn on place wagers is lower than win wagers.
Show: This comes with the lowest amount of earnings in the straight wager category. When you gamble on a show, you are essentially trying to predict the horse that won't come anything less than third place.
The following bets are called exotic wagers due to the fact that they are more complex than straight bets. They also offer more possible winnings.
Exacta: Exactas have you predicting the top two horses in a race in the exact finishing order – except your wager is boxed. When you box wagers, you are essentially trying to cover all possibilities in the finishing order of a race. You get to pay more money to box your selections – think of it as an extra bet.
Trifecta: Here, you choose the top three horses that finish a race in the right order. You can as well box your predictions.
Quinella: This is a type of box betting where you pick the first two finishers, but the finishing order won't affect your winnings. Unlike boxing an exacta, which involves two separate wagers, a quinella is a single wager.
Superfecta: Superfectas involve you selecting the first four finishers of a racing contest in the right order. Again, you can box this wager, but you'll be paying a lot more to cover all winning possibilities.
Daily Double: Daily doubles involve two separate consecutive races, and you are betting on the singular winners of each race.
Pick 3/4/5/6/7/8: With a pick 3, you choose the horses that will win three consecutive races. Pick wagers can be anything from three to eight successive races, which increases in difficulty and rewards.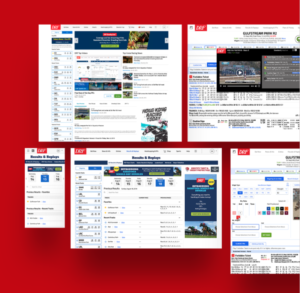 Mobile App by DRF Bets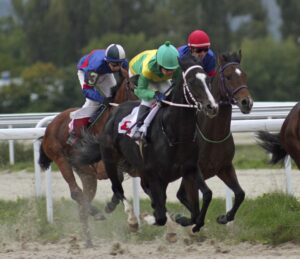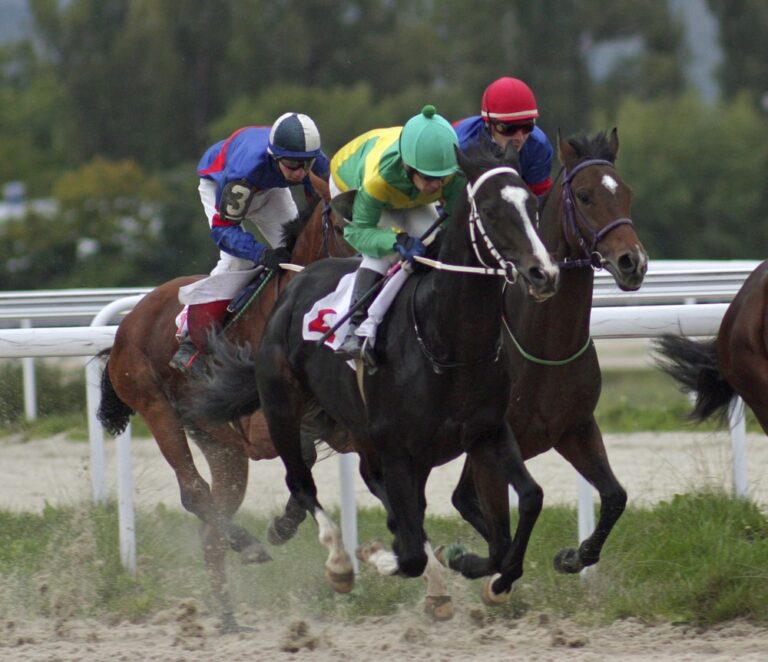 Depending on state laws, you can download a DRF Bets app on your Android or iOS device. As with the PC website, you have access to everything you need to wager on your mobile device. You will find that the software and interface of this mobile racebook operator are exactly the same as Xpressbet. You can access DRF Bets racebook odds, live streams, and more on the mobile app.
On Android devices:

 For a long time, Google US was not particularly supportive of gambling apps, so users were supposed to visit DRF Bets directly to download the android app. But recently, DRF Bets presented its official mobile Android betting app, and now it's available on Google Play Store.
On iOS devices: You can simply visit the App Store to download the iOS version of the DRF app, or you can choose to visit the DRF website, where you'll also see the option to download the iOS app. You will be redirected to the apple app store either way.
Banking Methods
DRR Bets provides its users with many avenues to make deposits and withdraw their winnings. Also, all betting funds are properly held at Wells Fargo Bank, NA, which is an FDIC insured bank to ensure that your deposits are secure. You can rest assured that your money won't be used for any other purposes except for your gambling experience – the license issued to DRF by the Oregon Racing Commission strictly forbids using your funds for any other purpose. Also, you have your password or PIN, which you can use to secure your account. In terms of your privacy, all personal info that you enter is encrypted and stored in secure servers.
To make deposits into your account and start wagering instantly, you can make use of the following options:
Automated Clearing House (ACH) Transfers: You can transfer funds from your savings or checking bank accounts online or via phone. You are also not charged any fees for ACH transfer deposits. This happens to be the most preferred method as it is the most economical.
Credit/Debit Card: You can deposit money into your betting account online or by phone using a credit card. You can register up to five different cards. Non-authorized credit cards have a weekly deposit limit of $500. You will also need to pay a $5 deposit maintenance fee as well as any extra charges from your credit card company.
PayPal: Asides PayPal transaction fees, you cannot also make use of this method for your first deposit. After your first deposit, PayPal can then be used subsequently.
PayNearMe: You can simply create a PayNearMe pay slip with your mobile phone or printer and use the slip to make a cash deposit at any 7-Eleven or Family Dollar store near you.
Wire Transfer: You can wire money directly to your DRF Bet race betting account from your bank account. All wire transfers of $250 and above are free of charge.
Other funding options include Green Dot MoneyPak, and Checks/Money orders.
You can choose to withdraw your funds online, by phone call, or at partner tracks. To make withdrawals, here are the options available to you:
Automated Clearing House (ACH) Transfers: Simply enter the amount you wish to withdraw on the website, and it will be transferred to your bank account.
Check Withdrawal: You can request a check to be sent to you online, via phone call or in-person at any Xpressbet Center location. Bet DRF typically issues and sends out withdrawal checks in one business day. Check withdrawals at Xpressbet centers are limited to $2500 daily.
PayPal: You can also use PayPal to withdraw your winnings, but note that there is a $1 withdrawal fee applied to your DRF account.
Cash: You can withdraw cash at any Xpressbet Center locations, or any Xpressbet OTB center. You are limited to a $2500 cash withdrawal per day.
All transactions are made in US Dollars.
Customer Service
The customer support team of DRF Bets can be reached for any issues or concerns via email at [email protected], or you can place a phone call to them at 1-877-408-1999. They can also be contacted via social media.
DRF Bet States Availability 

You can wager legally with DRF in most states across the US, but some of these have certain restrictions like phone-only gambling in Arizona, limitations on certain tracks, among others. Here are all the states that you can currently place horse racing wagers via DRF Bets: Alabama, Arizona, Arkansas, California, Colorado, Connecticut, Delaware, Florida, Idaho, Illinois, Indiana, Iowa, Kansas, Kentucky, Louisiana, Maryland, Massachusetts, Michigan, Minnesota, Montana, Nebraska, New Hampshire, New Mexico, New York, North Dakota, Ohio, Oklahoma, Oregon, Pennsylvania, Rhode Island, South Dakota, Tennessee, Vermont, Virginia, Washington DC, West Virginia, Wisconsin, and Wyoming. More states will be added as legislation allows. You can check here to find the latest information on DRF Bets state restrictions.
DRF Bets Reputation And Competition

The major US racebook rivals DRF have included Xpressbet, Amwager, Nyra Bets, TVG, and Twinspires. These are some of the best online betting sites when it comes to horse race gambling in the United States. In the international scene, bet365, Betfair, Paddy Power, and BetVictor are among the significant competitors DRF has for the global gambling market share. DRF Bets might not be as popular as the other names, but their long-standing brand value as a handicapping data provider can give these top shots a run for their money.
Latest News

The coronavirus pandemic saw the cancellation and postponement of a lot of horse racing tournaments, such as the Kentucky Derby, which was supposed to have been held on the first Saturday in May. For 75 years, the derby has been organized on the first Saturday in May, but it was postponed to September 5, 2020. Kentucky Oaks has also been shifted to September 4, 2020. These cancellations and postponements have had a significant impact on the race betting revenue of DRF and the entire horse racing industry. DRF is making the best use of what's left in horse race betting by constantly providing gambling offers, news, past performance reports, and other handicapping information on any ongoing horse races.
Conclusion
DRF Bets offers decent wagering markets and options from the top racing tracks in the US and other leading horse racing countries. The welcome bonus offers, promos, and loyalty rewards programs are quite valuable. You also can't beat the fact that you will have firsthand access to handicapping data for free when you place action with DRF Bets. The bookie is undoubtedly benefitting from the brand value of Daily Racing Form, and they seem to have not disappointed their users. You should give this racebook a shot at making some really informed wagers that can give you excellent payouts.
Choosing the right racebook is a complicated process that requires you to check different platforms before you start playing. Fortunately, we prepared all information in our reviews, so it is highly recommended to read these articles to learn more about other websites in the US and pick up the best one:
FAQ
Is DRF Bets online racebook legal in the US?
Yes. The racebook is legal in many states in the US. Some jurisdictions have not legalized the bookie, while some jurisdictions that permit it have certain restrictions.
How can I choose horse races to bet on?
You can select horse races to wager on by simply visiting the DRF wagering site or your mobile app. You will see horse races to bet on your screen. You can also get handicapping info on the site to help you gamble smarter.
Is there an Android app on DRF Bets?
Yes. There is an Android app provided by the bookie. Simply visit the website and click on the android icon at the bottom of the homepage to download the app to your Android device.
What methods of withdrawing are available on DRF Bets?
The withdrawal methods currently available are bank transfers, PayPal, Check withdrawals, and cash withdrawals in person at Xpressbet centers.
How to check odds on DRF Bets?
On the website, simple click on the hamburger menu, locate "Entries", and select it. You'll be taken to a page where you can see the odds on each horse per race as well as live odds.
Written by: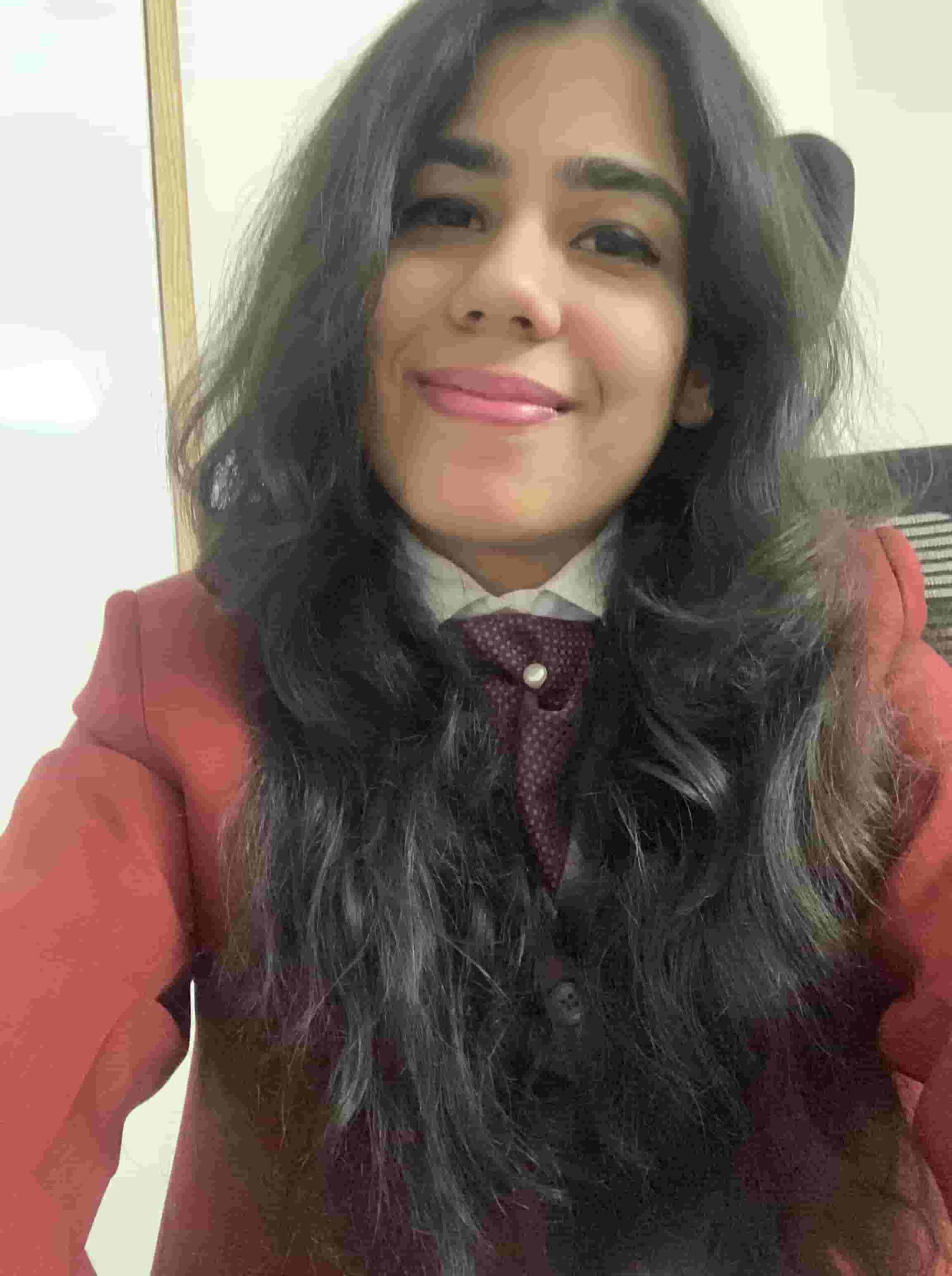 Divya is a content research and analytics enthusiast who loves curating premium content in a diverse niche. Particularly adept in creating gambling and betting reviews to offer our users the best gambling guides in the US.