 4NJBets Racebook Review
Published: Sep 28, 2022
Updated: Oct 31, 2022
Copy Promo Code
RISKFREE12
Copied
Screenshots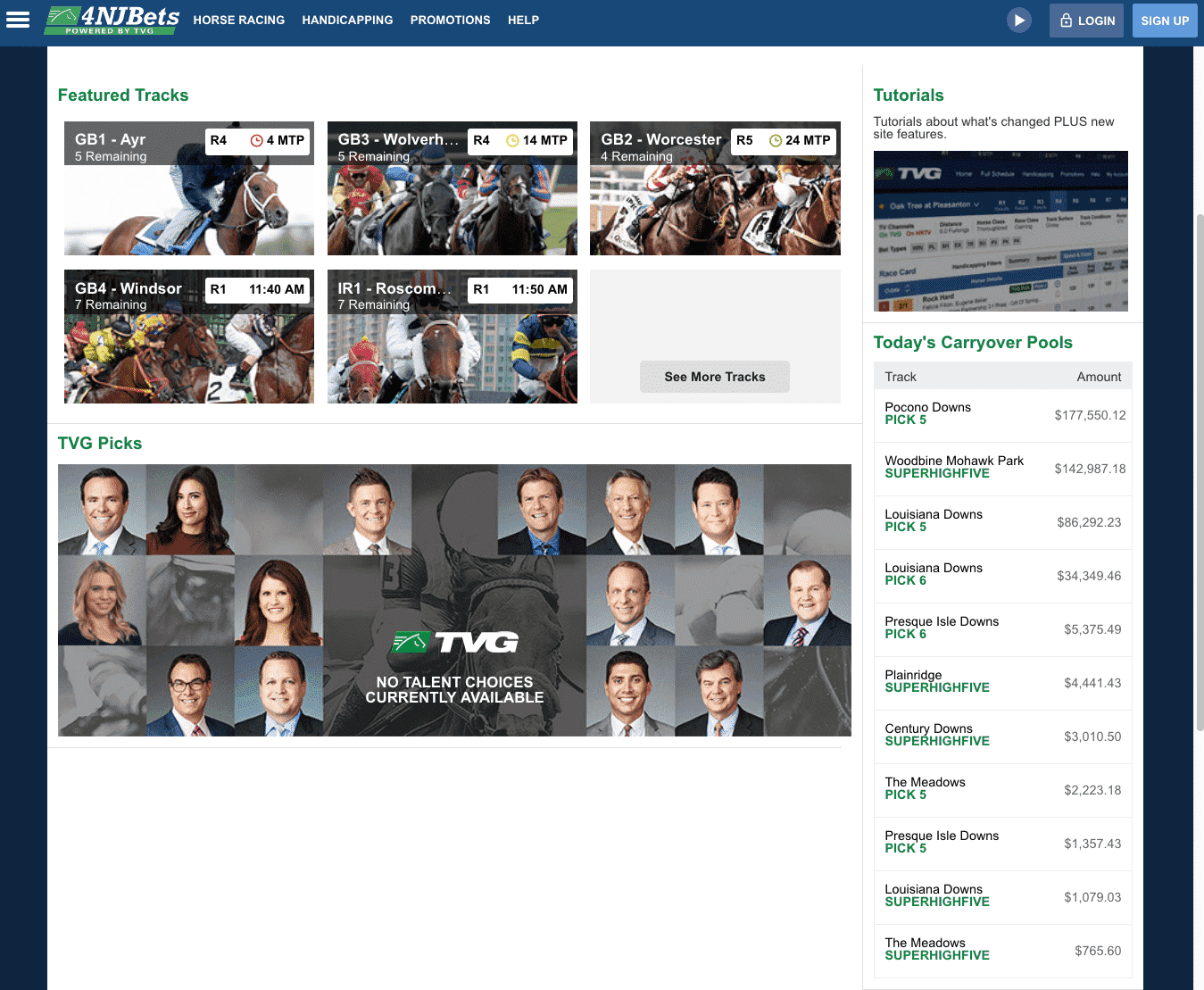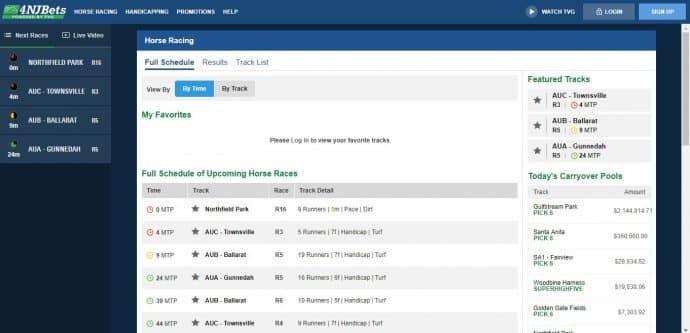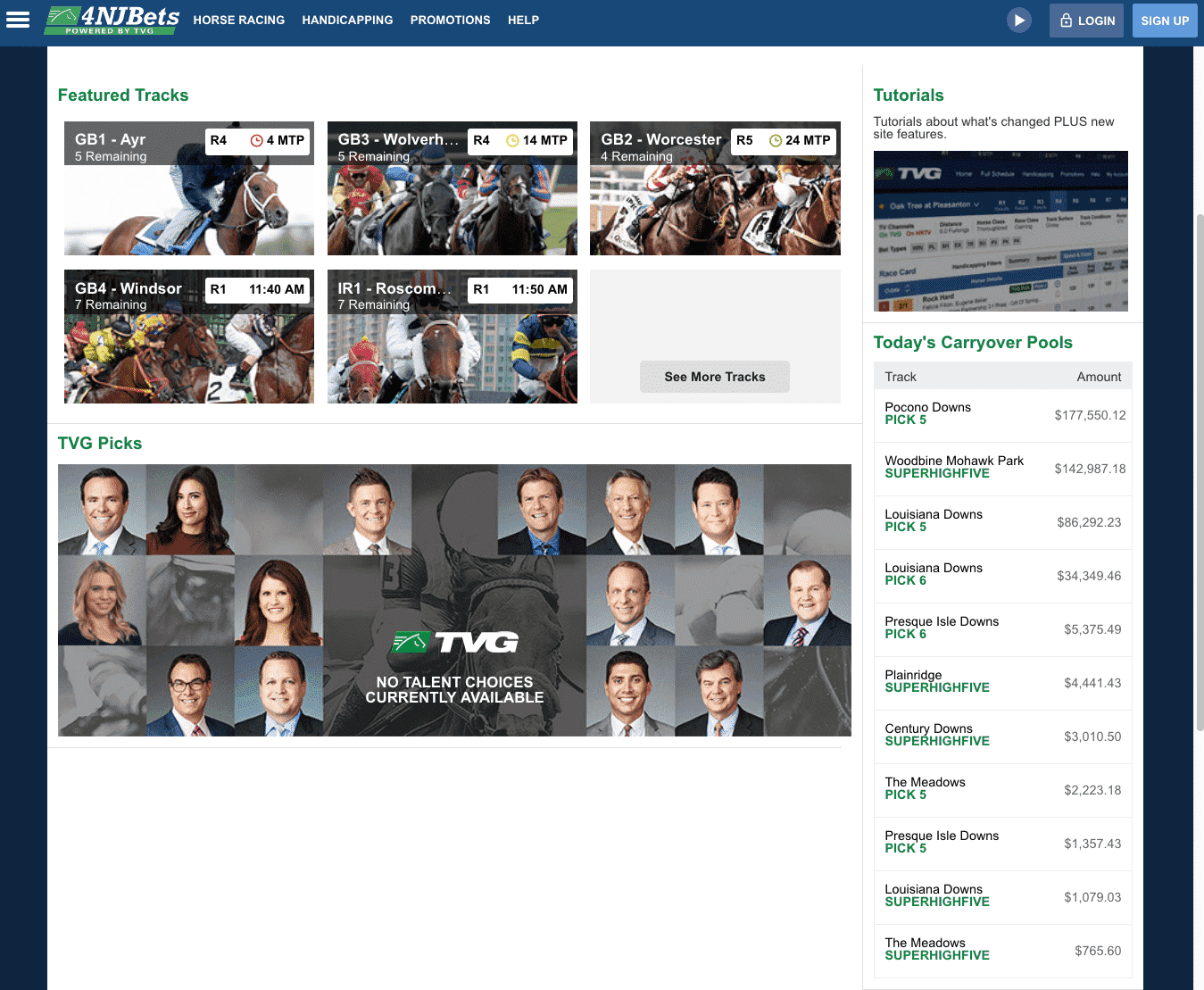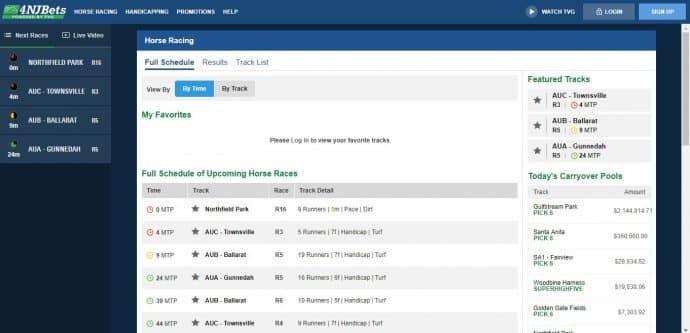 4NJBets is a legal online horse racing betting site. It is operated by TVG and specifically for residents in New Jersey. It is licensed and regulated by the New Jersey Racing Commission. 4NJBets was an outdated racebook before the operators of TVG took over the platform in 2013. Since then, it has continued to serve as a trustworthy racebook to all its users.
In this 4NJBets review, we have explained all you need to know about the racebook. You will learn how to make your bets and how to claim 4NJbets bonus offers.
Picking a Right Horse Racing Betting Site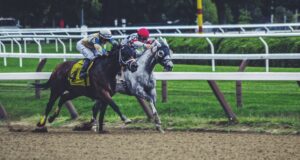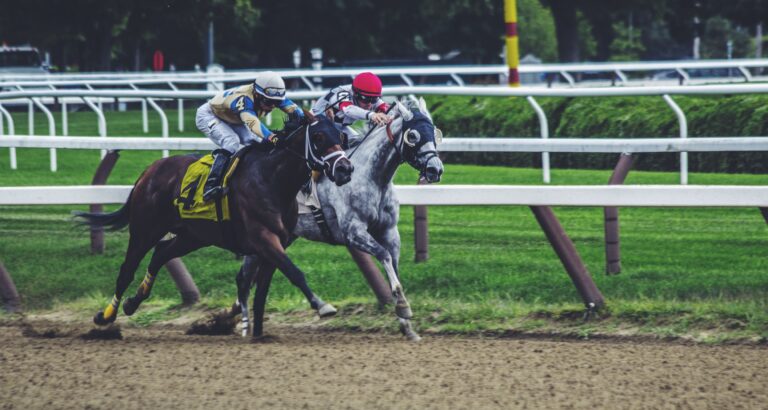 It is important to take your time in choosing a good racebook to place your bets. You have to consider many factors that will help you enjoy a smooth horse racing betting experience. One of these factors is the security and licensing of the site. If the racebook is licensed by the necessary authority and also secure, you can then proceed to check other factors. These other factors include the bonuses and loyalty programs offered, the banking methods, customer support, and mobile compatibility. We have covered these and more in this 4NJBets online review.
4NJbets Sign up Bonus
The new player welcome bonus on 4NJBets is a $200 risk-free first bet. To claim this, you will have to sign up on the site using the 4NJBets promo code "RISKFREE12".

After signing up, you must make your first real money bet within fifteen days. The only eligible wagers win, win/place, win/show, or win/place/show. If you lose the eligible bet placed, 4NJBets will refund the wager up to a maximum of $200. But if you win, you do not get any bonus money. This 4NJBet bonus is given to you 5 days after making the lost wager. It cannot be withdrawn; you will have to place a wager with it within 30 days. Any unused bonus after days of receipt will be removed from your account.
Best Bonuses and Promotions at 4NJBets
You may not find a standard VIP program like other legit US betting apps but you can still enjoy some of the numerous 4NJBets rewards. From time to time, the racebook constantly releases many promotions that run for a short period. But there are still some standard promos you can enjoy monthly. 4NJBets online betting bonus
Copy Promo Code
RISKFREE12
Copied
Super5 Promo
You have the opportunity to win from a $5,000 prize pool when you participate in the Super 5 Promo. All you have to do is make one selection in 5 different contest races. If you hit all 5 selections, you will get your share from the $5,000 prize pool.
What if you don't hit 5 correct selections? You can still get to share from a $1,000 prize pool if you hit 4 out of 5. The 4NJBets promo code for this offer is SUPER 5. You can find the eligible races for this offer when you visit 4NJBets directly.
Cash Back for 2nd or 3rd 
This is another monthly offer on 4NJBets racebook. To participate, you will have to opt-in once for all eligible races. If your first single horse wager finishes 2nd or 3rd, you will get a cashback up to $10 per race. There is no special bonus code for this offer.
Types of Horse Races on 4Njbets sports betting website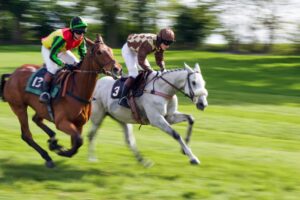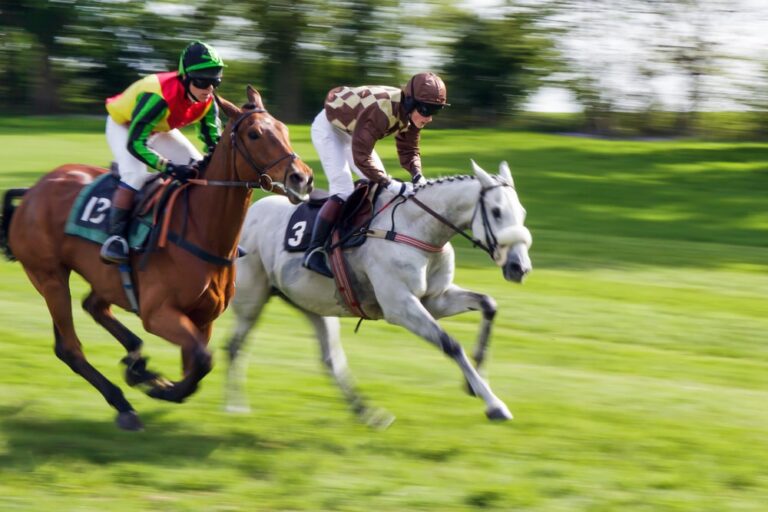 Like many other legal race betting sites, 4NJBets allows you to bet on different types of horse races. It features over 150 horse racing tracks both in the US and different parts of the world, always offering up to date odds for each race. The thoroughbred horse race is more popular at 4NJBets. It offers wagering on many popular tracks known for thoroughbred races. These include the Saratoga, Golden Gate, Belmont, Del Mar, Gulfstream, Churchill Downs, Woodbine, Monmouth, and many others.
More interesting is that 4NJBets also features popular racing events like the Breeders Cup, Preakness Stakes, Belmont Stakes, Pegasus World Cup, and the Kentucky Derby. Then, you can also place bets on races that happen at British Horse race tracks like Taunton, Plumpton, and Stratford-Upon-Avon. You can find the complete list of the races offered on the "Full Race Schedule" page. The link to the page is available as an item under "Horse Racing" in the menu bar.
Betting on Horse Racing Online on 4NJBets
There are different ways you can go about your 4NJBets race betting. It follows the usual pari-mutuel wagering method which is done on other US Racebooks. In a pari-mutuel system, all the wagers of a particular type are placed in a pool, and the payouts are calculated and made from the pool to bet winners. 4NJBets applies this system to offer different ways of betting. You will find them explained briefly below.
Win: This is the simplest type of horse racing bet. You only have to bet on which of the horses you think will win the race.
Place: A place bet is also a simple form of wager. It involves selecting the two horses that will finish in the first or second place. The odds of place bet are slightly lesser but it offers more chances of winning than the win bet.

Show: This is quite similar to the place bet. You have to choose a horse and wager on it to finish in either first, second, or third place. The odds are also lesser to place bets but you can easily make more wins.
Exacta: Unlike the three forms of bet explained above, you have to wager on two horses in exacta bets. Your wager is placed on two horses you expect to finish first and second. The horses must finish in the exact order in which you choose them. If they don't finish in the exact order, you do not win the bet.
Trifecta: Trifecta is like exacta bet but you have to choose three horses to finish in first, second, and third place. They must finish in your chosen order for you to win the bet.
Superfecta: Superfecta is another multiple bet like trifecta and exacta. You have to select horses to finish in the first, second, third, and fourth positions. They also have to be selected in the right way. There is an option to increase your chances of winning the superfecta bet. This is by "boxing" your bet. When you box your bet, you still win the bet if the chosen horses do not finish in the correct order. But they must all fall within the first four.
You can also box the trifecta and exacta bets. But whenever you box a bet, you have to wager twice the amount you will wager when it is a straight bet.
Daily Double: The daily double bet is a wager placed on the winning horses in two consecutive races. If one of the horses does not finish first in the race, you lose the bet.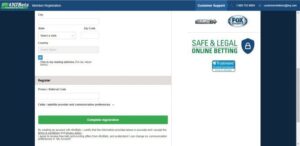 4BJBets Racebook Mobile App

TVG is known to be a good mobile racebook operator and it also offers a great mobile platform on 4NJBets. The website is fully optimized for mobile and all you need is an internet connection on your smartphone. You can visit 4NJBets directly on your mobile browser and gain access to all the features available on the website. Every section available on the PC view is also available on mobile. As expected from a top US Racebook like TVG, the compatible website did not stop it from offering a mobile app. The racebook also offers its services through a downloadable app.
How to use 4NJBets Android App
Unfortunately, there is no app available for android devices at the moment. However, Android users can still make use of the racebook site with their mobile browsers. They can enjoy all the forms of betting offered and also participate in live betting. We will update this page as soon as TVG releases an android app for the racebook.
How to use 4NJBets iOS App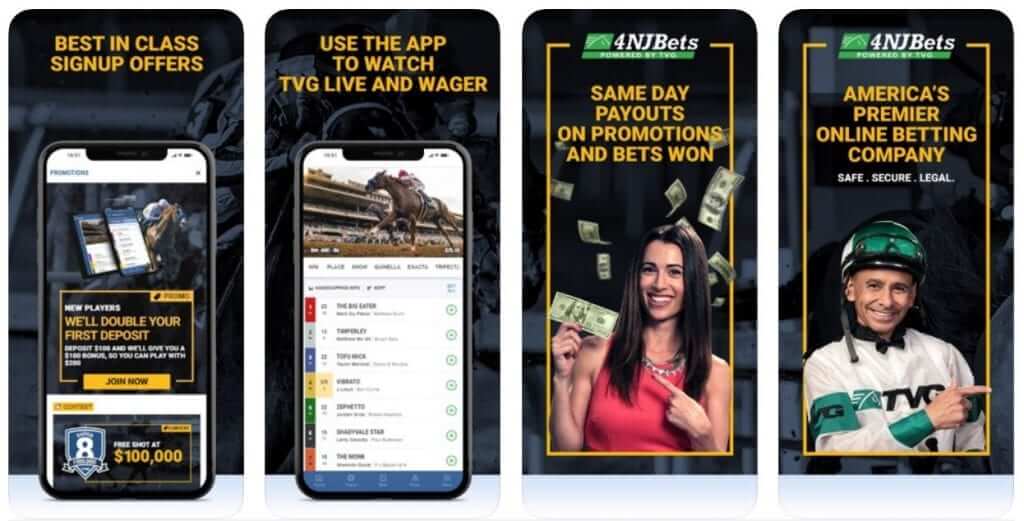 4NJBets app is one of the best horse racing betting apps. It is compatible only with iOS 10 or higher, thus users with lower versions have to upgrade their operating systems before they can use the app. To install the app, you can simply visit the Apple App Store and search for "4NJBets app". Then you download and use it like other apps on your device. You can also get the app by using the link on the welcome bonus page.
The app is mobile-friendly and even newbies can use the app without any hassles. You can use it to place wagers on all races available on the 4NJbets site. It also allows you to check 4NJBets racebook odds, results, race schedules, and many more.  Every section on the app is responsive and all clickable items will respond instantly to your touch. The great thing apart from being able to place wagers or live betting is that you can also stream horse racing events live. This streaming feature is a major advantage of 4NJBets over other betting apps. It comes in clear quality as the full desktop size and gives you an optimal experience.
Banking Methods on 4NJBets
As a legal US racebook, 4NJBets makes use of many safe banking methods. You have the opportunity to choose the most convenient method for you out of the many options provided. There are about 10 ways through which you can make a deposit or withdrawal on 4NJBets. These include:
Wire Transfer
Green Dot MoneyPak
Vanilla Mastercard Gift Card
TVG Prepaid card
Deposit at the race track
Some of the methods above attract extra charges. For instance, if you make use of Visa, Mastercard, Paypal, TVG cards, Vanilla Gift Cards, you will have to pay an extra processing fee of $5 when you make a deposit. Also, if you deposit through wire transfer, you will pay an extra $15 fee. Deposits made through other methods are free. You can also withdraw money through the same methods. There might also be extra charges for withdrawal. It typically takes between two to seven days to complete withdrawal transactions.
4NJBets Customer Service

If you face any problems while using the 4NJBets app or site, you can simply contact the customer support team. You can reach them either via email or phone call. There is also a comprehensive FAQ page that provides answers to almost every question you may have. The only major support option lacking on 4NJBets is a 24/7 live chat. But the other options are very effective and the support team is professional and friendly.
Available States
TVG only offers 4NJBets race betting services to residents in New Jersey. But it also provides the TVG platform for residents in some other states. Find below a list of states where you can use TVG Race betting:
Arizona
Arkansas
California
Colorado
Connecticut
Delaware
Florida
Idaho
Illinois
Indiana
Iowa
Kentucky
Louisiana
Maryland
Massachusetts
Minnesota
Montana
New Hampshire
New Mexico
North Dakota
New York
Ohio
Oregon
Rhode Island
South Dakota
Tennessee
Vermont
Virginia
Washington
West Virginia
Wyoming
How Popular is 4NJBets?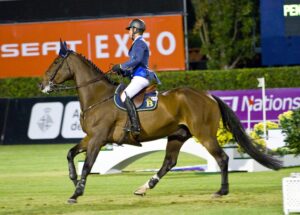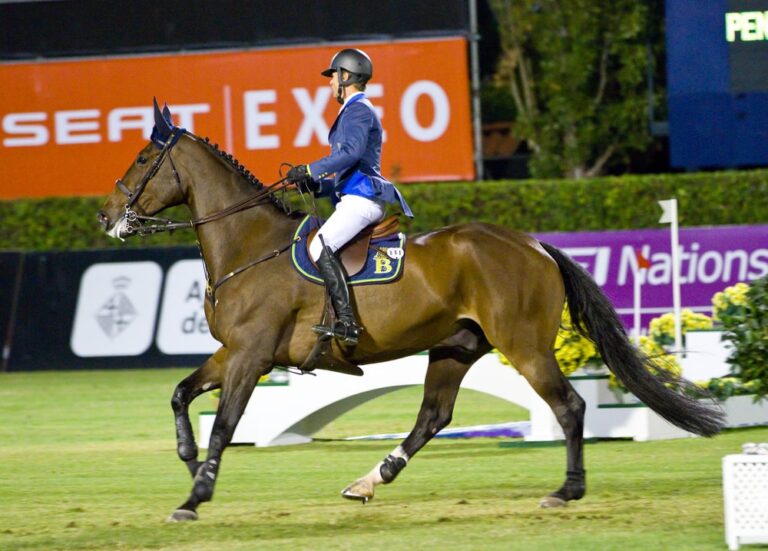 The 4NJBets race betting platform was initially established in 2007. It operated until 2013 when the operators of TVG took over the platform. Since then, it has been transformed into an excellent platform for horse races betting online. TVG is in turn owned by Betfair, a global platform that runs all sorts of gambling services. Betfair also offers its online casino gaming and sports betting services to players in New Jersey through other platforms. Now that the 4NJBets race betting software is also powered by Betfair, it has become one of the biggest racebooks available to New Jersey residents.
Its major competitors in New Jersey are BetAmerica and William Hill NJ betting apps. 4NJBets is only available in New Jersey and this makes it not popular in other states. Punters who love using the 4NJBets app can switch to the TVG app when in other states.
Latest News on 4NJBets
How COVID-19 affected it
Due to the COVID-19 pandemic, 4NJBets/TVG staff moved to work from home. Phone support was suspended but the online support center remained open. Betting options were also reduced as the pandemic had a heavy impact on all racing events. The events were suspended in March and many events were postponed. It resulted in a decrease in race betting revenue on 4NJBets. But since May, many horse racing tracks have begun to open up and continued to operate. Horse racing betting is gradually recovering from the impact of the pandemic and there are now more betting options in the month of August. 4BJBets resumed with the exacta promos in July for Saratoga Race Course and Del Mar Race Course.
Conclusion
If you've been looking for the best online betting sites for horse racing, you don't have to search anymore. 4NJBets racebook provides an excellent gambling platform for all lovers of Horse racing. It features races on over 150 tracks and many popular racing events around the world. It also offers great banking methods for you to make deposits and withdrawals easily. Overall, the platform is legal and is completely safe to use. We will add more details to this 4NJBets review as soon as there are any changes or updates. You should try out 4NJbets today if you reside in New Jersey.
Choosing the right racebook is a complicated process that requires you to check different platforms before you start playing. Fortunately, we prepared all information in our reviews, so it is highly recommended to read these articles to learn more about other websites in the US and pick up the best one:
4NJBets Racebook FAQ
Is 4NJBets legit in the US?
Yes, they are licensed by the New Jersey Racing Commission. It operates as 4NJBets in New Jersey and TVG in many other states.
Can I bet on other sports on 4NJBets?
No, they currently offers wagering on Horse racing.
Is there an app for 4NJBets?
Yes, the app is available for iOS devices. You can download it from the App Store. 
How old should I be to bet on horse races?
The legal sports betting age in New Jersey is 21 but it permits people from 18 above to wager on Horse races.
Where can I check the results of the race?
You can check race results on the 4NJBets website. Simply go to the "Horse Racing" option in the main menu and select "Results"
Written by: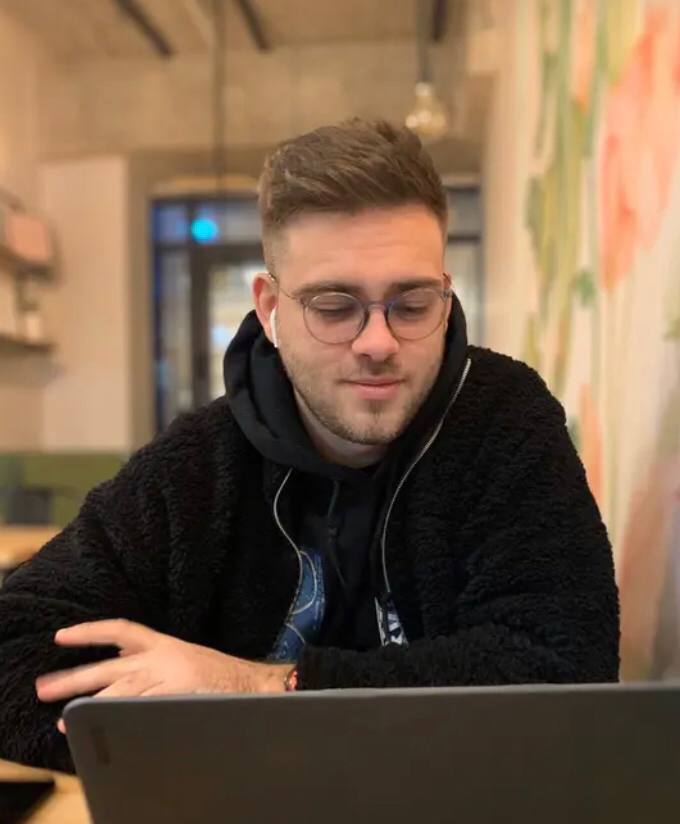 Stewart is an advantage gambler, author of reviews, and contributor at Gamblerzz.com. Reviews and guides written by Stewart are the perfect answer to all your questions.
You Can Try Other Racebooks