Top Rated Online Casinos to Play in Live Monopoly
Published: Oct 13, 2022
Updated: Oct 31, 2022
Monopoly is one of the most famous board games of all time. The real game was first released in 1935 and has since spread around the world with different variations. Evolution Gaming, in partnership with Hasbro, decided to bring this popular game to the casino world and launched Monopoly Live in 2019. Today, you can play live monopoly in the US on legal monopoly casinos.
Live Monopoly works similarly to other casino games but incorporates some elements from the popular board game. Just like Live Dream Catcher, it features a spinning wheel with different segments for the pointer to land on. But Live Monopoly is quite different as it features a 3D bonus round which allows players to land huge multipliers.
Since it was launched in 2019, Live Monopoly has become the favorite for many US gamblers and others around the world. The game was awarded EGR's Game of the Year 2019 and Intelligence Game of the Year 2020.
Ready to learn more about this exciting game? You will find every important detail about the game in this Live Monopoly guide. We have explained how to play the game and also given some tips to win. You will also find all the exciting features of the game and discover how to choose a good casino to play at.
States You Can Play Live Monopoly in The US
Live Monopoly is a casino game and thus can only be played in states online casinos are allowed. There are only five states that allow online casinos currently, but a few others are still working on legalizing it. Here are the five states:
Delaware
Nevada
New Jersey
Pennsylvania
How to Find The Best Live Monopoly Casinos in The US
Many real money casino sites allow you to play Monopoly Live. But you must choose carefully if you want to have great gaming experience. Here are some aspects you should consider while comparing monopoly casinos:
Safety: Safety is one of the most important aspects you should check. A casino should provide a safe environment for players to store data and also process payments. Many casinos make use of banking methods like Mastercard, Visa, Paypal, iDebit, Skrill, Paynearme, to keep the financial gambling transactions safe. The HTTPs security protocol must also be enabled on sites where you play games for real money.
Licensing: Sites that offer real money gambling must operate with a license. The license is what permits them to offer services in particular areas. All US players must ensure that a casino is licensed in the state where they reside before they register there. Examples of US-licensed casinos that offer Monopoly Live are Pokerstars and Party Casino.
Players' feedback: What the players have to say about a site goes a long way in revealing its reputation. If the site is not trustworthy, you will find complaints from different players online. Likewise, you will find good comments if the site is great. Take your time to find out what other players say about a site before choosing to play there.
Jackpots: Jackpot games are exciting games that usually return huge prizes. Casinos offer progressive and non-progressive jackpots. Whichever one you love to play, check the casino's game collection to see if it offers such. Some sites could even offer local jackpots or Network jackpots.
Loyalty Program: A loyalty or VIP program is a system of reward for regular players on a gambling site. As you increase your gaming and wagering activities on the site, the operators also begin to offer you more benefits. The benefits offered to differ from casino to casino. So, you can compare them to see which one offers the best loyalty program.
Software: Online casinos feature software from many providers to offer games to players. You need to consider the software providers at the casino and ensure they're respected developers. Popular software providers on US casinos include Microgaming, NetEnt, Betsoft, IGT, and Evolution Gaming.
Difference Between Live Monopoly and Online Monopoly
There are several online platforms for playing the monopoly game, but Live Monopoly is different. Other monopoly games come in virtual forms following the same rules as the board game. The gameplay is usually controlled by a system of online monopoly algorithms. Many of them do not involve wagering, and you do not get to win real money. Monopoly Live is not just a casino game but one which is streamed from a real casino environment. The gameplay is controlled by the Monopoly dealer. You also get to wager and cash out real money. Apart from Live Monopoly, some slot games feature the Monopoly theme. You can also play these games for real money.
Live Monopoly's Game Interface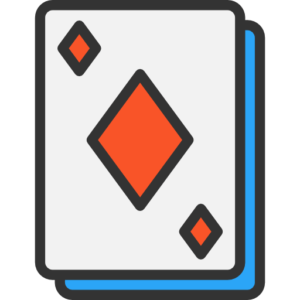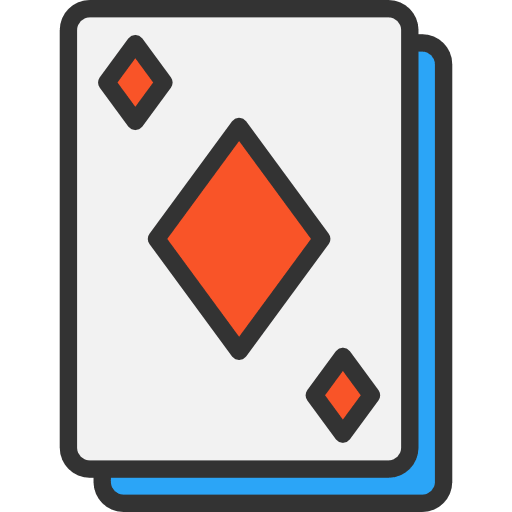 Once you open the game, you'll see the video feed with a betting spot beneath. On the left, you'll find the chat feature which allows you to communicate with other players and the dealer. The live dealer also interacts with you and other players even as he controls the game in real-time. The video is streamed in HD quality from a beautiful and colorful studio. It offers multi-camera angles that allow you to get a complete view of all the actions taking place.
How to Play Monopoly Live in The US
The rules of live monopoly are easy to understand. Whether you play in the US or anywhere else, the rules remain the same. The Monopoly Live Wheel is divided into 54 segments, and you simply have to bet on which one the wheel will land on. There are four main segments on the Monopoly Live Wheel; these are 1, 2, 5, and 10. Then you also have the "2 Rolls" and the "4 Rolls" segments. You must place your wager on any of the segments you think the wheel will land on. If the wheel lands on any of the chosen segments, you win that round. If it doesn't, you can choose to continue the game. Apart from the major betting options – 1, 2, 5, 10, 2 Rolls, and 4 Rolls, there is also another segment titled "Chance". We have explained the extra segment in another section of this monopoly guide.
How to Place Monopoly Bets Online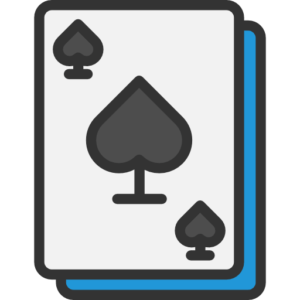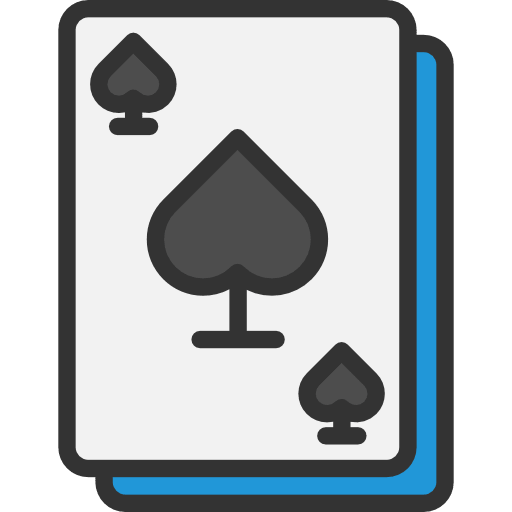 There is a period allowed for betting before the game begins. There are some lights displayed to regulate the betting time. When the green light is displayed, it means you can bet, but once the red light is displayed, the betting period has closed. To place your bets, you start by choosing the coin value. There are three buttons which you can use to place bets quickly: BET ON ALL, DOUBLE, REPEAT. You can also place bets by selecting the segment to wager on from the betting spot.
Live Monopoly Odds, Payouts & RTP
Out of the 54 segments on the Monopoly Live Wheel, 48 segments are marked with 1, 2, 5, or 10, each of them having a different color. The 2 ROLLS are available on three segments, 4 ROLLS on one segment, and "Chance" on two segments. The probability of landing any of the segments depends on the number of times the number occurs. Number '1' segment occurs 22 times and offers the highest odds of winning. The least possible segment to land is the '4 ROLLS' as it is available on only one segment. Whenever you land any of the number segments(1, 2, 5, or 10), your bet will be multiplied by face value. That is if you land on segment '1', your bet is multiplied by 1 and if you land on '10', your bet is multiplied by 10. The other three segments lead to the bonus rounds. The maximum RTP for Monopoly Live is 96.23%, which means the house edge is 3.77%
Monopoly Live Paytable
| | | | |
| --- | --- | --- | --- |
| Number on Wheel | Number of Segments covered | House Edge | Payout |
| 1 | 22 | 7.12% | 1:1 |
| 2 | 15 | 3.77% | 2:1 |
| 5 | 7 | 8.70% | 5:1 |
| 10 | 4 | 3.98% | 10:1 |
| Chance | 2 | – | Random |
| 2 Rolls | 3 | 6.10% | Bonus game |
| 4 Rolls | 1 | 6.33% | Bonus game |
Live Chance Bonus Monopoly Game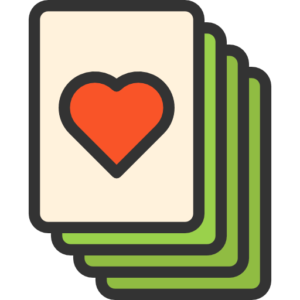 The CHANCE segment on which you cannot bet on activates this bonus feature. The segment also does not offer any regular payout. When the wheel stops at "Chance", a card is shown which offers two possible options: a cash prize or a random multiplier. When the chance card awards you a cash prize, you will get back the bet amount with the prize shown on the card. If the card shows a multiplier, your bets will remain while the dealer respins the wheel. The multiplier shown on the card will be applied to the payout for the next spin. If you land another multiplier on the respin, the first multiplier is multiplied.
The 3D Bonus Live Monopoly Game
This bonus feature is activated when you land either on the 2 ROLLS or 4 ROLLS segments. Once activated, you are transported to a 3D classic monopoly board game. If it lands on 2 ROLLS, the dice is rolled twice. If it lands on 4ROLLS, the dice is rolled four times. Most of the segments on the 3D monopoly board feature multipliers. When you land any of the multipliers, your initial bet is multiplied for each. There are other segments like CHANCE, COMMUNITY CHEST, and JAIL. The CHANCE and COMMUNITY CHEST sections reveal a card that may give you multipliers, cash prizes, or a SUPER TAX which will reduce your winnings. This bonus round happens whether or not you place a bet on the 2 ROLLS or 4 ROLLS segments. You have to watch the bonus game take place even though you won't get any prize. You only get to win from this round when you place a bet on 2 ROLLS or 4ROLLS.
Live Dealer Monopoly Online Casino Strategy
Live Monopoly is a game of chance, and there is no way to predict or determine where the wheel will land. But having a good knowledge of Live Monopoly rules and strategy may help you increase the chances of making wins. Here are some strategies you can apply to increase your chances.
Big Risk Big Win Strategy: This strategy is for you if you love taking big risks. All you have to do is place bets on segment '10' and hope it hits. Segment 10 has the second-lowest house edge and a 7.4% probability of occurring.
Play Safe: You can also decide to play safe by betting only on segment 2. It has the highest RTP and also has a 27.8% probability of coming in. Apart from segment 1, it has the lowest volatility of all segments. The payout may be little, but it is safe if you want to enjoy the game for long.
Bet on 2 ROLLS and 4ROLLS: These bonus rounds offer you the possibility of making huge wins, so it's worth the risk. The probability of hitting any of the two segments is 7.4% in total, but it could pay your thousands of dollars in returns.
Manage your bankroll: This is probably the best strategy you can apply. Set a budget and ensure you spread your bets. If you can manage your bankroll properly, you will be able to play more rounds which increases your chances of making wins. Overall, never bet any amount you cannot afford to lose.
Mobile Live Monopoly App
Playing Live Monopoly on your mobile is quite easy. All you need is a good web browser and a stable internet connection. Whether you own an iPhone, Android, or Tablet, the game will work perfectly on your device. The only difference in the PC and mobile gameplay is the size of the screen. The characters may appear smaller due to your mobile phone screen size.
Live Monopoly Bonuses
Monopoly bonuses are extra cash given to you by casinos to play the game without wagering your own money. These bonuses come in different forms, but they can all be used in playing monopoly for real money.
Welcome Bonus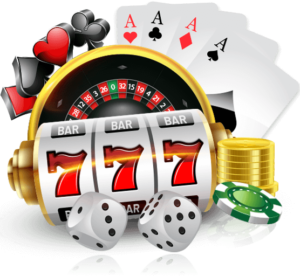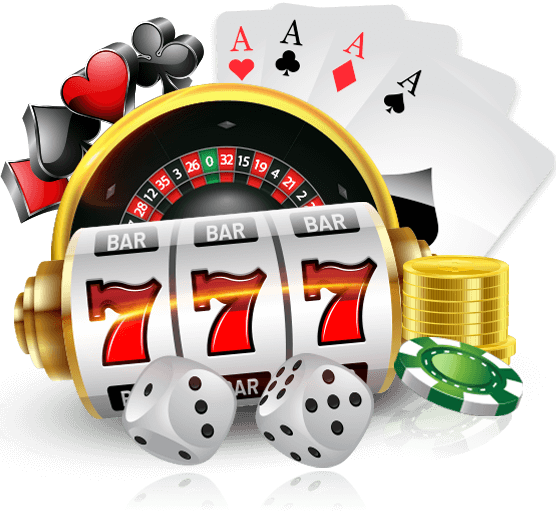 These are bonuses given to new users to encourage them to continue playing at the site. With welcome bonuses, you have extra cash to play games and also win real money. Always compare the welcome bonuses offered at casinos, as well as their terms and conditions.
There are two forms of welcome bonuses that you can use to play Live Monopoly; deposit bonuses and no deposit bonuses. Examples of sites that offer you such are PokerStars and PartyCasino.
PartyCasino offers both forms of welcome deposit. You are given $25 free to play games for just signing up at the casino, and you can also claim up to $500 deposit bonus. PokerStars only offers a deposit bonus, and you can get up to $1500.
Reload
Reload bonuses are extra cash or credits given to existing players at a casino when they make new deposits. They are usually a little percentage of the deposited amount. Reload bonuses can also be used to play Live Monopoly. Not all gambling sites offer these bonuses; you have to check your casino's promotions to know if it does.
Cashback
Cashback bonuses are given as a refund when a player loses money wagered on games. These bonuses allow players to play more games and possibly win even after they exhausted their bankroll. You may be able to play Monopoly Live with cashback bonuses if your casino allows you to.
Other Offers
These include promotions given at other times to players. It can include birthday bonuses, offers on special holidays, VIP rewards, prizes from competitions, and many more. You can also get extra cash to play Monopoly live from these offers.
Pros and Cons of Live Dealer Monopoly
Pros
Multi-camera angles
Immersive gameplay
Exciting bonus features
Wide range of betting options
Cons
Conclusion
We have revealed so much in this Live Monopoly guide to help you play and enjoy the game. The bonus features take the excitement to another level, and you just want to keep the wheel spinning. What not try out Monopoly Live immediately and stand a chance of making huge wins.
Do you wonder what casinos are available in the US? We have prepared all needed information in our online casino reviews to be sure that you will make the right choice.
FAQ
Is live dealer Monopoly legal in the US?
Yes, you can play Live dealer Monopoly on any legal site that offers it.
What is the best bet on Live Monopoly?
The best bet you can make is on Segment 2. It offers the highest monopoly live RTP and fairly good odds.
Is Live Monopoly a casino game?
Yes, Live Monopoly is a casino game. There are other online Monopoly games that aren't gambling games.
What are Live Monopoly odds?
The odds are the possibility of winning each bet. You can determine this by the number of segments available for the bet you placed.
Can I play Live Monopoly for free?
No, you have to wager real money to play Monopoly Live. But you can also take advantage of the casino bonuses to play without your own money.