Published: Oct 22, 2022
Updated: Oct 26, 2022
The World Series of Poker App offers its players WSOP free chips, which you can cash in to make bets and win additional rewards. If you would like to win real money, then you will find that these chips are useful. The app grants free chips every four hours. You can collect them by clicking the "Collect Free Chips" button.
What is WSOP?
The World Series of Poker or WSOP is an annual poker tournament held in Las Vegas, and arranged by Caesars Gaming. If you want to play these gambling games, then you log onto the WSOP app. This is a free poker app that you can download from the app store of your phone. There's no deposit needed.

What Are WSOP Free Chips?
A free chip is basically the online equivalent of a free casino chip, and you can look at it as free cash that will let you play on the WSOP mobile applications. With these chips, you can make a number of large bets without risking any of your own cash. It's a very useful feature!
WSOP Free Chips Bonus Codes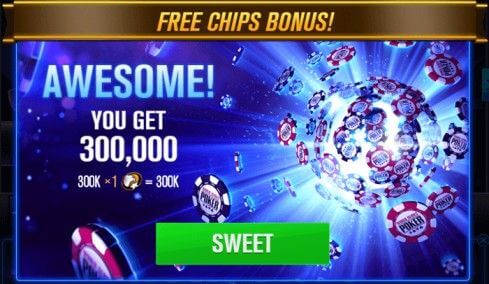 Here are some World Series of Poker codes that will give you an instant play bonus. These codes change frequently so keep yourself properly updated.
GLYNMOD18: You can use this promo code on the WSOP app or website to get 20,000 free chips. These chips can be used while making money bets and they are also going to be multiplied by a status bonus.
WSOPMODJOY: This is a promo code which you can cash into to claim a variable number of free chips at any point of time. The number of chips is equal to 20,000 multiplied by your current status bonus point.
TURKEY50: By using this code, you can grab a sizable bonus of 50,000 free chips on the WSOP poker games. This is a very nice code you can use to get the free chips of WSOP for no costs.
HOLIDAYPYP100K: This is a very rare code that entitles the holders to get 100,000 free chips during the signup. WSOP is one of the only US online gambling sites to offer players such a large variety of high-value chips.
10FREE: This promo code is a welcome bonus promo code that will let you make a no deposit bet worth $10 on any of the WSOP games. There is no wagering requirement as it is just a valuable risk-free bet.
VIPOKER: WSOP also has another deposit matching welcome bonus code that will let you get a 100% cash bonus for all deposits that are worth $1000 and less. Additionally, you will also get two bonus blast tickets worth $5 each.
World Series of Poker Free Games
Texas Hold 'Em: You can use the World Series of Poker free chips to play Texas Holdem games on the app. This variety of poker is very popular and is most fun with a live dealer.
Omaha Poker: Omaha Poker is a variety of poker that is very similar to Texas Hold 'em. Here, players receive 4 cards each instead of 2. There is a pot-limit in these games and you can use free chips here.
7-Card Stud: This is a variety of poker where each player is dealt three cards. This game is played with fixed limits and is a very exciting and high-paying variant of the game. A lowball variety of this is Razz.
Lowball Draw: In poker, usually the highest hand wins. However, gamblers have also come up with an innovative variant called lowball draw. By getting big free chips for new players, you will be able to have fun with this game.
Badugi: Badugi is a variant of poker that is very similar to the triple draw game. However, in this game each player receives a total of 4 cards during the initial drawing. It is slightly more complicated than Texas Holdem.
Draw Games: Last but not the least, you will also be able to use WSOP 500,000 free chips during the free casino games, which are also known as draw games. Here players can draw cards from the deck too.
WSOP Facebook Page
World Series of Poker free chips reviewed will also tell you to keep an eye out on the WSOP Facebook page, where the new promo codes are posted.
Free Chips Every Four Hours
| | |
| --- | --- |
| Club | Free Chips |
| Grand Masters | Up to 1m |
| Masters | Up to 500k |
| Aces | Up to 200k |
| Kings | Up to 96k |
| Queens | Up to 68k |
| Jacks | Up to 54k |
World Series of Poker Bonuses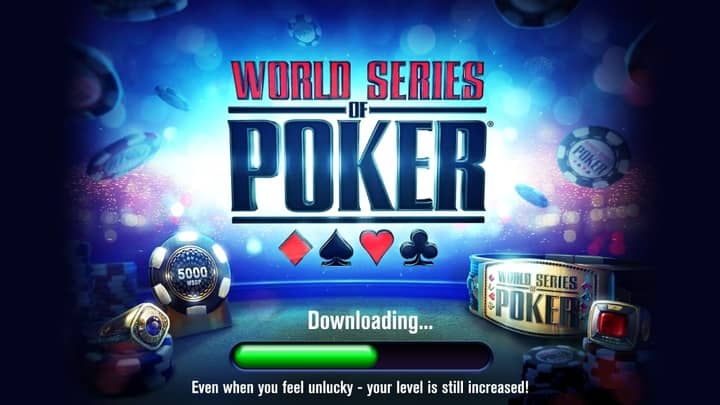 The main bonuses you can enjoy in this game include 10FREE, HOLIDAYPYP100K, TURKEY50, etc. These will let you win WSOP unlimited chips for all of your poker games.
Conclusion
In conclusion, it is important to remember that free chips are very important if you want to play on the WSOP app. By using the right promo codes, you can also get free casino chips for games like slots, roulette, baccarat and blackjack. They're perfect for new and experienced gamblers alike. You can win a good bit of cash.
Do you wonder what other casinos are available in the US? We have prepared all the needed information in our online casino reviews to be sure that you will make the right choice. 
Frequently Asked Questions
Can I play free slots online in the US?
As long as the casino is licensed and regulated, you can play free online slots in the United States.
Can the WSOP app be used to play for real money?
Yes, the WSOP app can be used to play for real money. You can make an initial deposit by using PayPal or PayNearMe.
What does WSOP stand for?
The WSOP acronym stands for World Series of Poker.
How do you get promo codes for WSOP?
Some of the promo codes for WSOP can be found in this guide. You can also find a lot of their codes posted on the WSOP Facebook page. The codes on the page are updated regularly.