Oscars Betting Odds: Reviewing the Best Sportsbooks in the US
The Oscars, also known as the Academy Awards, are reckoned as the biggest recognition award in the film industry. On February 9, 2020, Sunday the glitz and glamour oozed from every angle. But Oscars are more than an annual award function; it brings immense gambling opportunities. In this detailed article, we will be discussing everything you need to know about Oscars betting.
The Oscars, also known as the Academy Awards, are reckoned as the biggest recognition award in the film industry. On February 9, 2020, Sunday the glitz and glamour oozed from every angle. But Oscars are more than an annual award function; it brings immense gambling opportunities. In this detailed article, we will be discussing everything you need to know about Oscars betting.
Best Sites to Bet on Oscars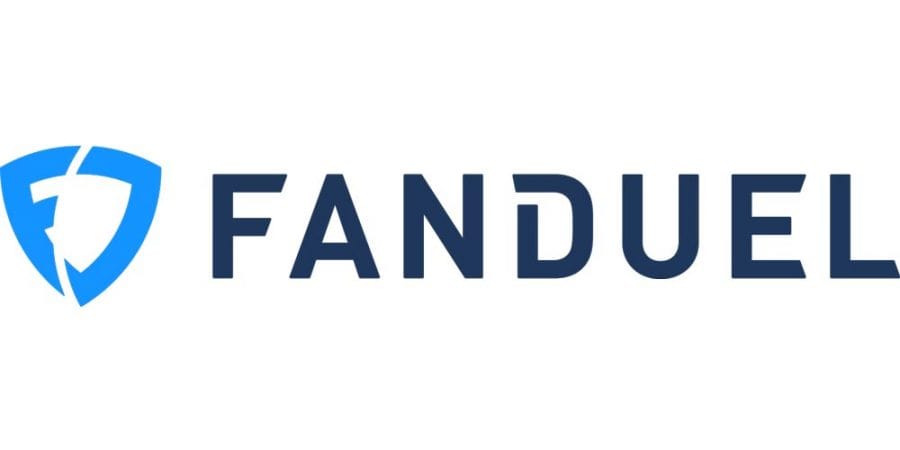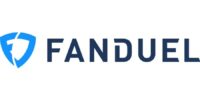 FanDuel Sportsbook Review & Bonus Code 2021
Return to Sports Promo
Multi-Sport Parlay Insurance
Home Run Challenge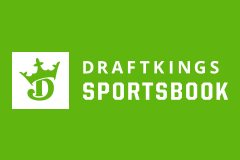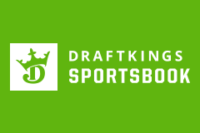 DraftKings Sportsbook Online Review
$25 Sign up bonus
20% Up to $500 Deposit Bonus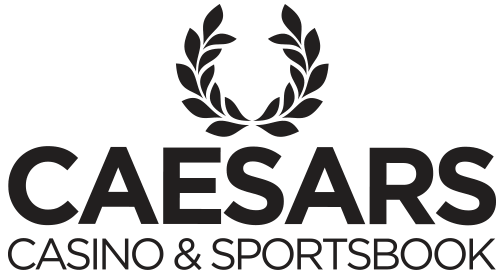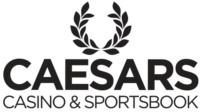 Caesars Sportsbook Review
a $10 free bet
a $300 free bet on the initial deposit of $300
Oscars: Walk Down the Memory Lane
The first Academy Awards was held on May 16, 1929. The event was attended by some 270 guests that included popular film stars and influential directors and producers.
The Oscars ceremony was held at a hotel located on Hollywood Boulevard, and the prize ceremony lasted for about 15 minutes. Thereafter the attendees enjoyed the rest of the ceremony with dinner and small talks.
The first-ever recipient of the Oscars was the German actor Emil Jannings. He won the best actor award for this role in the movies, The Way of All Flesh (1927) and The Last Command (1928). Also, the movie "Wings" directed by William A. Wellmen, took home the best picture award.
Nobody imagined that this small ceremony would become the bedrock of the world's most important film recognition. Today, it has emerged as the global media event that is hosted every year by the end of February or the beginning of March. People from across the world tune in to see the live telecast of this award show.
Rules of Oscars Awards 
According to the rules of the Academy Awards, a movie must be released in the previous calendar year in Los Angeles County in California and play for seven days. The film must also be shown a minimum of three times on each day of the qualifying run with at least one of the shows starting between 6 pm and 10 pm.
The category of the Best Foreign Language Film award does not need to be released in the USA. Instead, it requires the film to be submitted as that particular country's official selection.
Also, the best Documentary Feature nominations need week-long releases in Los Angeles and New York City or a qualifying award in a competitive film festival.
Oscars Betting Odds for the Academy Awards 2021
Due to the global pandemic, the 2021 Oscars dates are shifted to April 25, 2021. And, the eligibility window for the winners has been set to February 28, which is eight weeks from the normal date. Similar to Oscars betting odds 2020, the sheet has been released for this year as well. Odds are released for best actor, best actress, best supporting actor, best supporting actress, best director, etc. Below we are mentioning the odds for next year's academy awards:
Odds for the Best Picture
| | |
| --- | --- |
| Movie | Odds  |
| Barbie | +2,000 |
| BIOS | +2,000 |
| Those Who Wish Me Dead | +2,000 |
| The Last Duel | +2,000 |
| Minari | +2,000 |
| Next Goal Wins | +2,000 |
| Greyhound | +1,800 |
| Macbeth | +1,800 |
| Berstein | +1,600 |
| Apollo 10 And a Half | +1,600 |
| The Green Knight | +1,600 |
| West Side Story | +1,600 |
| Stillwater | +1,400 |
| The Trial of the Chicago 7 | +1,200 |
| Deep Water | +1,200 |
| Da 5 Bloods | +1,000 |
| The Midnight Sky | +1,000 |
| The French Dispatch | +1,000 |
| Nightmare Alley | +1,000 |
| News of the World | +1,000 |
| In The Heights | +1,000 |
| Mank | +900 |
| Tenet | +800 |
| Dune | +600 |
Odds for the Best Actor
| | |
| --- | --- |
| Actor  | Odds  |
| Willem Dafoe | +5,000 |
| Oscars Isaac | +3,300 |
| Josh Brolin | +3,300 |
| Bradley Cooper | +3,300 |
| Bill Murray | +3,300 |
| Denzel Washington | +2,800 |
| Sacha Baron Cohen | +2,500 |
| Javier Bardem | +2,500 |
| Idris Elba | +2,000 |
| Ben Affleck | +2,000 |
| Dave Bautista | +2,000 |
| Chadwick Boseman | +1,400 |
| Adam Driver | +1,400 |
| George Clooney | +1,400 |
| Matt Damon | +1,400 |
| Timothee Chalamet | +800 |
| Robert Pattison | +800 |
| Eddie Redmayne | +800 |
| Gary Oldman | +745 |
| Tom Hanks | +351 |
Odds for the Best Actress
| | |
| --- | --- |
| Actress | Odds  |
| Nicole Kidman | +3,300 |
| Abigail Breslin | +3,300 |
| Scarlett Johansson | +3,300 |
| Saoirse Ronan | +3,300 |
| Rooney Mara | +3,300 |
| Renee Zellwegger | +2,500 |
| Rachel Zegler | +2,500 |
| Octavia Spencer | +2,500 |
| Frances McDormand | +2,200 |
| Cate Blanchett | +2,200 |
| Annette Bening | +2,000 |
| Jodie Comer | +2,000 |
| Kate Winslet | +1,800 |
| Jennifer Hudson | +1,600 |
| Lady Gaga | +1,500 |
| Jessica Chastain | +1,000 |
| Glenn Close | +800 |
| Amy Adams | +654 |
| Meryl Streep | +581 |
| Viola Davis | +548 |
Odds for Directors
| | |
| --- | --- |
| Director  | Odds |
| Aaron Sorkin – The Trial of the Chicago 7 | +900 |
| Sofia Coppola – On the Rocks | +700 |
| Ridley Scott – The Last Duel | +700 |
| Steven Spielberg – West Side Story | +150 |
| David Fincher – Mank | -200 |
Where Do You Place Your Bets on Oscars?
Following are some of the best sports betting sites that offer exclusive betting on Oscars Awards:
Bet365
Bet365 claims to be the most favorite online sports betting sites, and there are many features that will make you believe the same as well. Along with sports gambling and horse wagering, the website also offers tons of options for Oscars betting as well. This global brand is serving in 12 languages, and in the US, the platform is available in New Jersey.
The website offers a 100% match bonus up to $100. To avail of this bonus, you have to register and make a minimum deposit of $10, and whatever deposit you make, Bet365 will match the amount up to $100.
Along with the welcome bonus, the website also has many interesting promotions that continue you to change. Players have multiple wagering options that include money line, spread, totals, parlay, live betting, teasers, and cashout.
Although there is no mobile app yet, the company is working on launching one. And as for desktop experience, you will have no complaints there. It also provides a live streaming area, which is simple to access. All you have to do is click on the event you want to bet on, and it will be displayed on the screen.
Fox Bet
It is a venture by the Stars Group and Fox Bet Sports. Presently, the online platform is available in Pennsylvania, New Jersey, and Colorado. Earlier, the platform was known as BetStars NJ, which has now been rebranded to Fox Bet.
The website provides a two-part welcome bonus for registered users. To begin with, there is a no-deposit bonus of $20 that you get merely by signing up and authenticating the account.
The platform also offers a 100% match bonus of up to $1500 on the first deposit. And this bonus is provided to the players in three segments. When you make the first deposit, you are eligible to claim a 100% bonus match up to $500. On your second deposit, you can acquire a bonus of up to $500.
Finally, on your third deposit, you can gain a bonus of up to $500. Both the bonuses are offered as credits, meaning they cannot be withdrawn. The company also provides tons of promotional offers for both new and existing players. And, you have to make a minimum deposit of $25 to be eligible for this welcome bonus.
You can withdraw the bonuses as well as winning posts acquiring five redemption points for every $1 bonus money. The website offers all standard types of deposit and withdrawal options that include PayPal, Instant eCheck, online, PayNearMe, Skrill, etc.
FanDuel
FanDuel is among the most popular only gambling platforms in the USA. New Jersey and Pennsylvania are the biggest markets for this platform. The website is also popular in Indiana. FanDuel comes with tons of betting options, bonuses, promotions, and events.
It offers free bets worth $500 to the new users. This is a one-time safety bet, so after making the first deposit, if you place the wager and lose, the company will pay you back.
You also get a bonus when you refer a friend to try FanDuel. You can send the referral email to your contacts who are not already a member of this platform.
If any of your friends use your referral code to place money on the game, you and your friend both will receive a bonus of $10. Your friend has to place a minimum wager of $20.
There is also a loyalty program in which the more points a player earns, the higher will be the reward. The benefits of this program are divided into four levels that include Bronze, Silver, Gold, and Platinum.
DraftKings
Similar to FanDuel, DraftKings is another popular wagering website in the USA. It was launched in the year 2012 in Boston. The platform offers a signup bonus of up to $1000, which includes deposit match and risk-free bet. Presently, its operation is spawned across New Jersey, Pennsylvania, Indiana, West Virginia, Illinois, and Colorado.
The bonus is offered in different ways. For the first deposit, the platform will make your first wager risk-free up to $500. And you are also eligible to get a 100% match bonus up to $500, but there is a fine print. It requires you to adhere to a 25x wagering requirement. This means that you will have to wager $12,500 to receive the bonus benefit.
Also, to become eligible for this bonus, you will have to place your money within 30 days. The company constantly comes up with exciting promo offers. There is an NFL Picks contest, which offers prizes worth $2 million. This contest is only available in New Jersey, with an entry fee of $1500.
Betting Options in the Oscars Event
Oscars betting option is limited to Moneyline. This is the simplest form of gambling where you simply have to decide who will win or lose in a particular category. Since there is no score in Oscars events, Oscars prop bets, Oscars parlay or any other option become irrelevant.
Tips to Make Lucrative Oscars Betting
Following are some effective Oscars betting tips to use when placing money:
Look at the Winners of other Award Ceremonies
Considering the winners of other awards that lead up to Oscars can help you make a better prediction for who will be winning the gold statuette. Keep a close track of award functions such as BAFTAS, SAG Awards, Golden Globes, and Critic's Choice Awards. 
According to statistics, approximately 80% of winners of the best actor and actresses at the SAG awards also win an Oscars. And there has been only one time that the winners of Best Actor and three best actresses at the Oscars did not win at one of the aforementioned awards.
Look Out for Controversies
Between the time the nominees are announced and the award shows are hosted, there is a lot of scope for something thrilling to happen. In the last couple of years, award ceremonies have been brimmed with controversies regarding the  #metoo movement and the lack of recognition of people of color.
For instance, in 2011, La La Land bagged many awards for being the Best Picture. But later down the road, it received plenty of backlashes as people considered it to be "too white." Eventually, against all the odds, the movie lost the 89th Oscars Awards to the much-acclaimed Moonlight. This movie heavily featured people of color.
What's Trending?
Along with the skills of an actor or actress, awards are also about the social profile celebrities maintain. Artists who are associated with scandals have fewer chances of winning the annual Academy Awards. 
Social trends regarding the existing issues are important to follow. This is because if an artist has a good image, this could work in his or her favor as the final decisions of the judges may be influenced by what they see in the press.
Stay Updated With Latest Gossips
While it may be primarily speculations, at times, inside information leaks to the media about the potential losers and winners. Even the smallest information might help you get a strong and reliable indication of who may win in a particular category. But read the news with a pinch of salt as not everything that the media claim is true.
Widespread Spotlight
The Academy Awards envisions to celebrate different types of movies. This is why we seldom see one film sweeping the entire board.
So you should focus on figuring out in which category some movies have more chances to win. For example, a popular sci-fi film may have better chances to win the category of Best Cinematography.
Biography
Actors who have portrayed the roles of real people tend to hold better winning chances at the Oscars. According to the stats, 12 out of the last 17 Best Actor winners portrayed a real person. But the same does not apply to the Best Actress category as only two female artists who have portrayed a real person on screen won in the entire decade.
Don't Overlook the Smaller Markets
While the spotlight essentially remains on the popular categories of awards, it's the smaller ones that are often mispriced by the bookmakers. Spread your focus on these markets as well so that you can benefit from the underestimation from different sports betting sites and increase the Oscars betting odds of gaining maximum winnings.
Oscars's Timeline
Originally, the Oscars were supposed to take place this year on February 28 2020, but it has been postponed to April 25 2021. So any films releasing prior to February 28 will have a chance to make it to the nomination. The nominations will be announced officially in a ceremony held on March 15, 2021. Also, the Oscars will be hosted at Dolby Theatre in Hollywood. Below is the updated Timeline for the 93rd Academy Awards:
| | |
| --- | --- |
| Events  | Dates  |
| Beginning Preliminary Voting | February 1st, 2021 (Monday) |
| End of Preliminary Voting | February 5th, 2021 (Friday) |
| Oscars Shortlists Announcement | February 9th, 2021 (Tuesday) |
| Beginning of Nominations Voting | March 5, 2021(Wednesday) |
| Oscars Nominations Announcement | March 15, 2021 (Monday) |
| Oscars Nominees Luncheon | April 15, 2021 (Thursday) |
| Final Voting Begins | April 15, 2021 (Thursday) |
| Museum Gala | April 17, 2021 (Saturday) |
| Final Voting Ends | April 20, 2021 (Tuesday) |
| Oscars | April 25, 2021 (Sunday) |
| Museum Public Opening | April 30, 2021 (Friday) |
Where to Watch Oscars Live?
You can watch Oscars Live on ABC.Com as well as the ABC app. You can tune into the ceremony through live stream or via your TV provider. The Rep Carpet will start at 6:30 E┃3:30 P., And the main ceremony will start at 8:00 E┃5:00 P.
Final Thoughts
Oscars is the biggest film award in the United States of America. Every year thousands of bettors from across the United States of America bet on this event and get rewarded massively.
When online betting on the Academy Awards, ensure that you choose the right and legal betting websites to have a secure and seamless experience. Compare the odds provided by different online sportsbooks prior to making the final decision. Also, imbibing a good strategy to bet will also prove to be beneficial for you.
FAQs
Is it legal to bet on Oscars online in the US?

Not all parts of the United States of America allow Oscars betting. There are only certain betting platforms that hold the right over this activity, such as Fox Bet, Bet365, DraftKings, FanDuel, etc.
Who is hosting the Oscars?

Amy Poehler and Tina Fey will be hosting the Oscars. This is the fourth time hosting this prestigious event. Last year the Oscars were hosted without any host for the first time since 1989. This happened after the infamous Twitter scandal by Kevin Hart. Before that Jimmy Kimmel and Ellen DeGeneres have also hosted the ceremony.
Where do the Oscars take place?

The 93rd Academy Awards will be held at Dolby Theater, located at Hollywood and Highland Center, Hollywood. The award has been hosted here since the year 2020. And the event will be live telecasted on the ABC network.
Who Won the 2020 Oscars?

Many talented artists bagged 2020 Academy Awards. Some of them include Joaquin Phoenix, Renee Zellweger, Bong Joon-Ho, Laura Dem, and many more.
When do the Oscars take place?

Typically, the Oscars are held in February every year. But due to the pandemic, the Oscars 2021 has been shifted to April.
How much does it cost to win an Oscars?

Oscars, on an average, cost $81.7million to win. The least expensive win was the Best Leading Actresses for a movie costing around $26 million.
How to predict Oscars winners?

There is no set rule to predict Oscars winnings. You have to consider the overall journey of the nominees and past and existing trends to make a viable prediction.