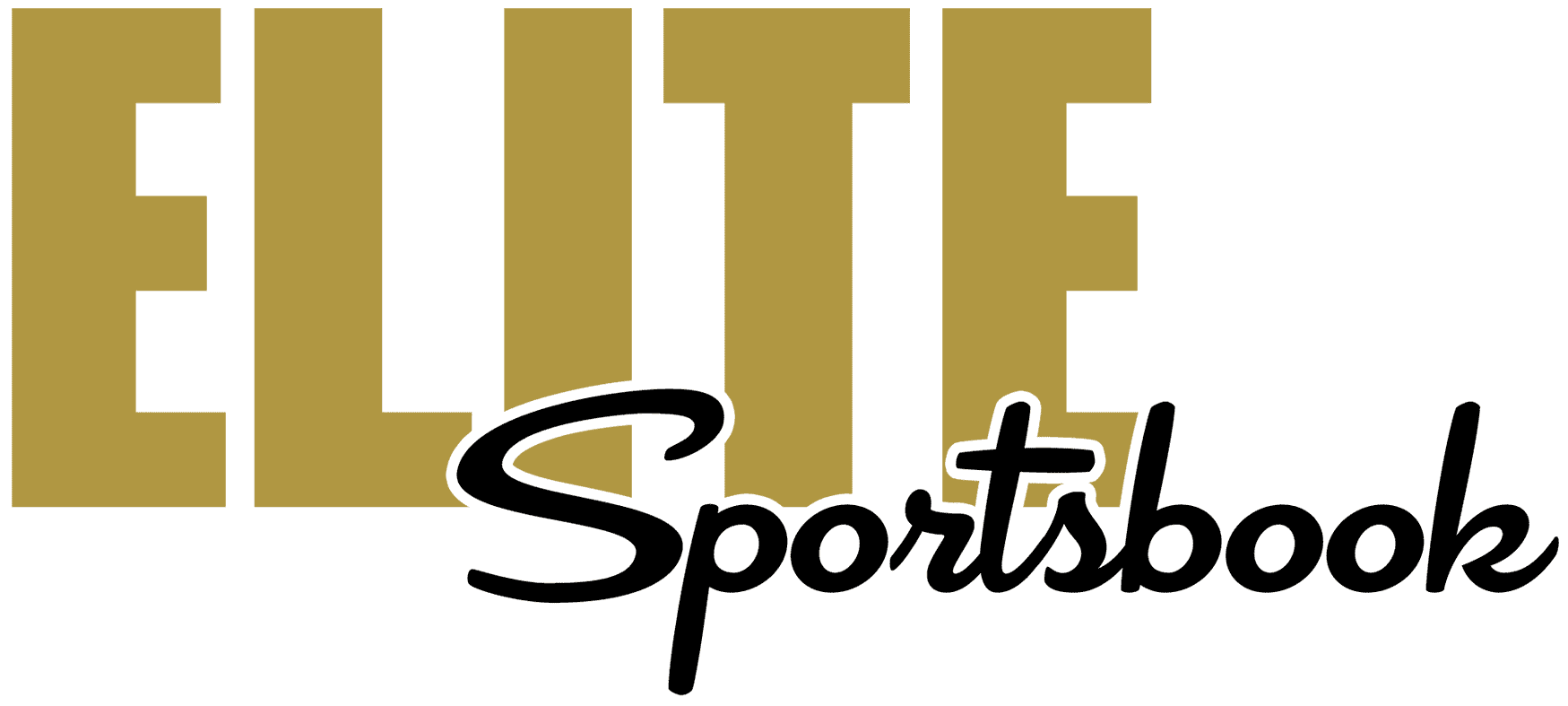 Elite Sportsbook Review
Published: Oct 3, 2022
Updated: Oct 31, 2022
Screenshots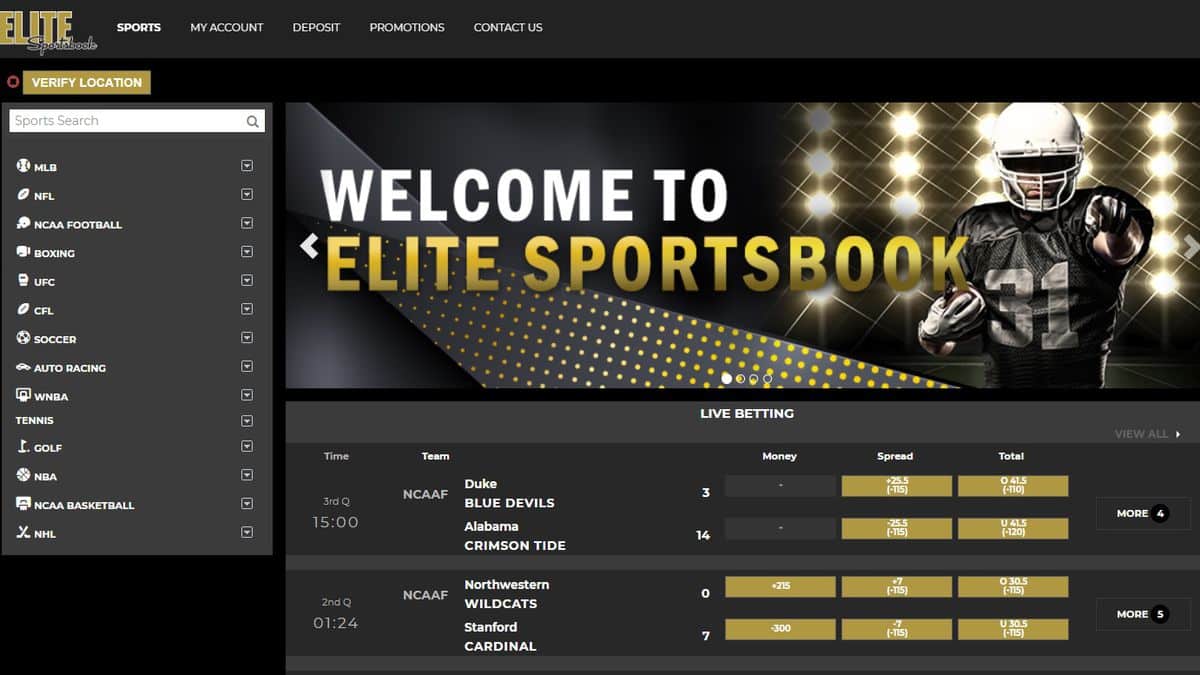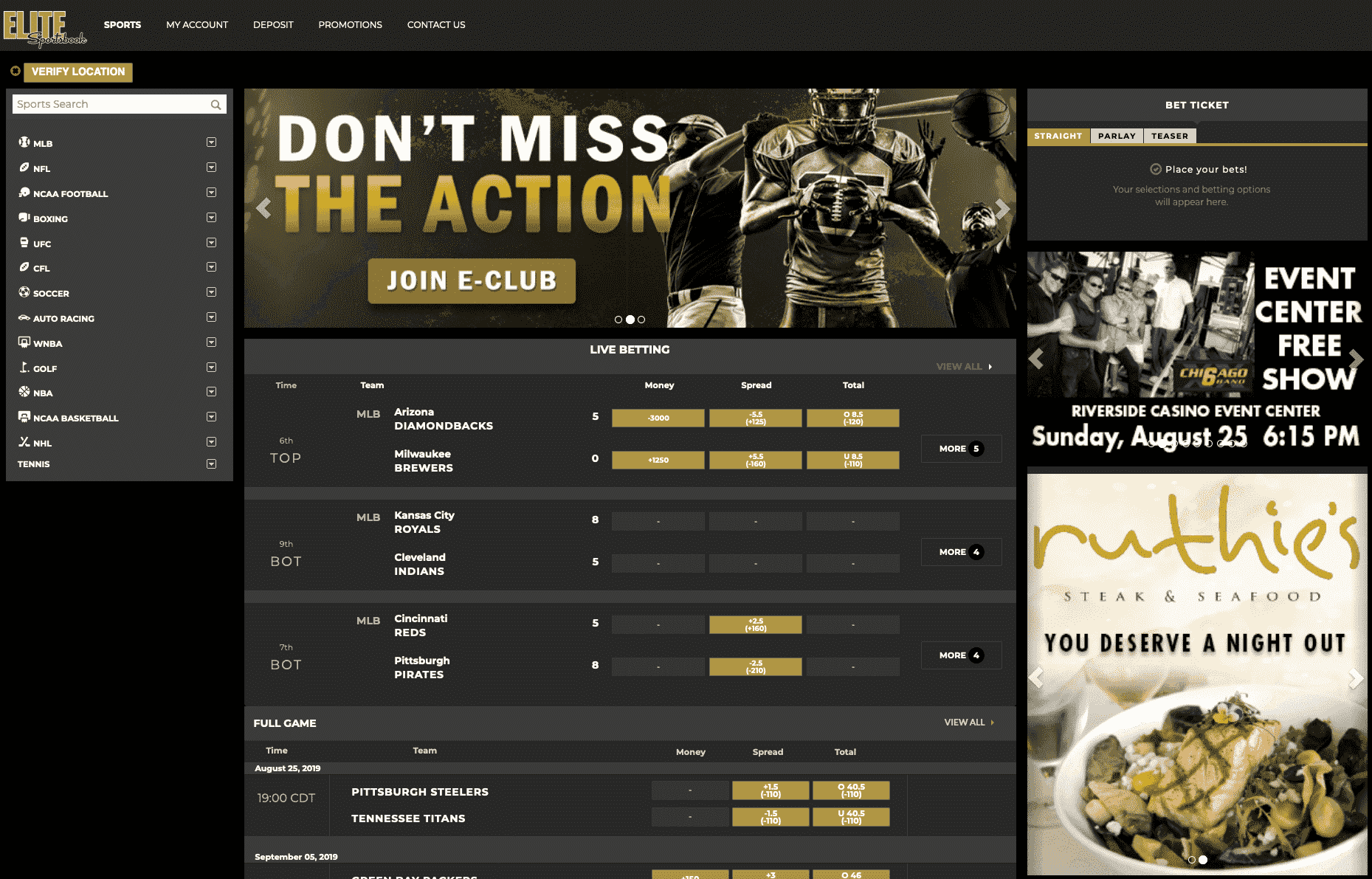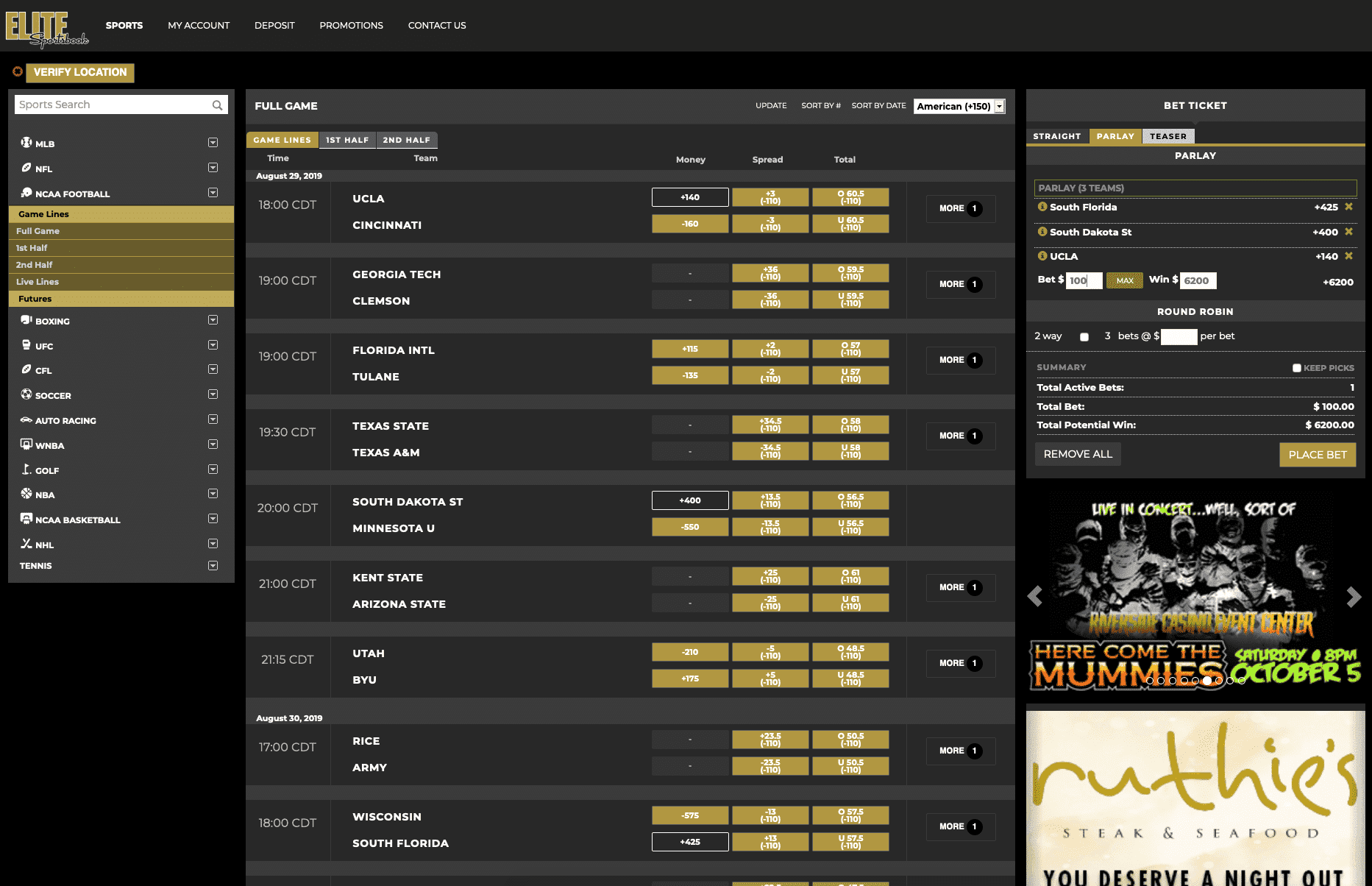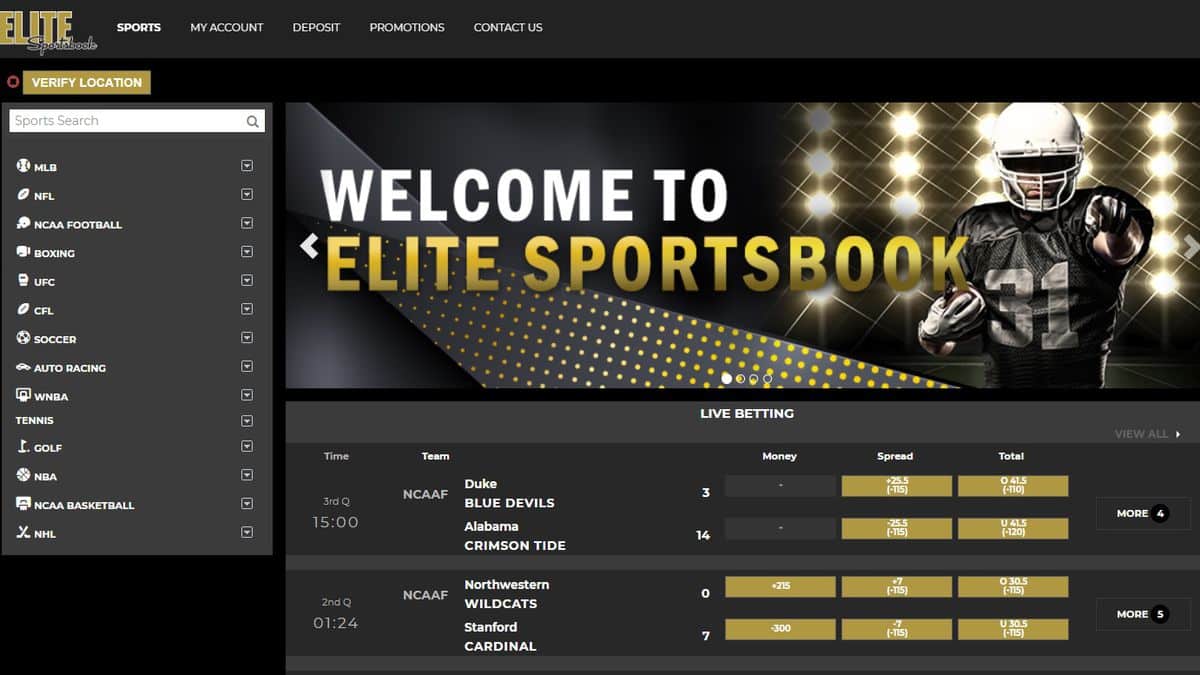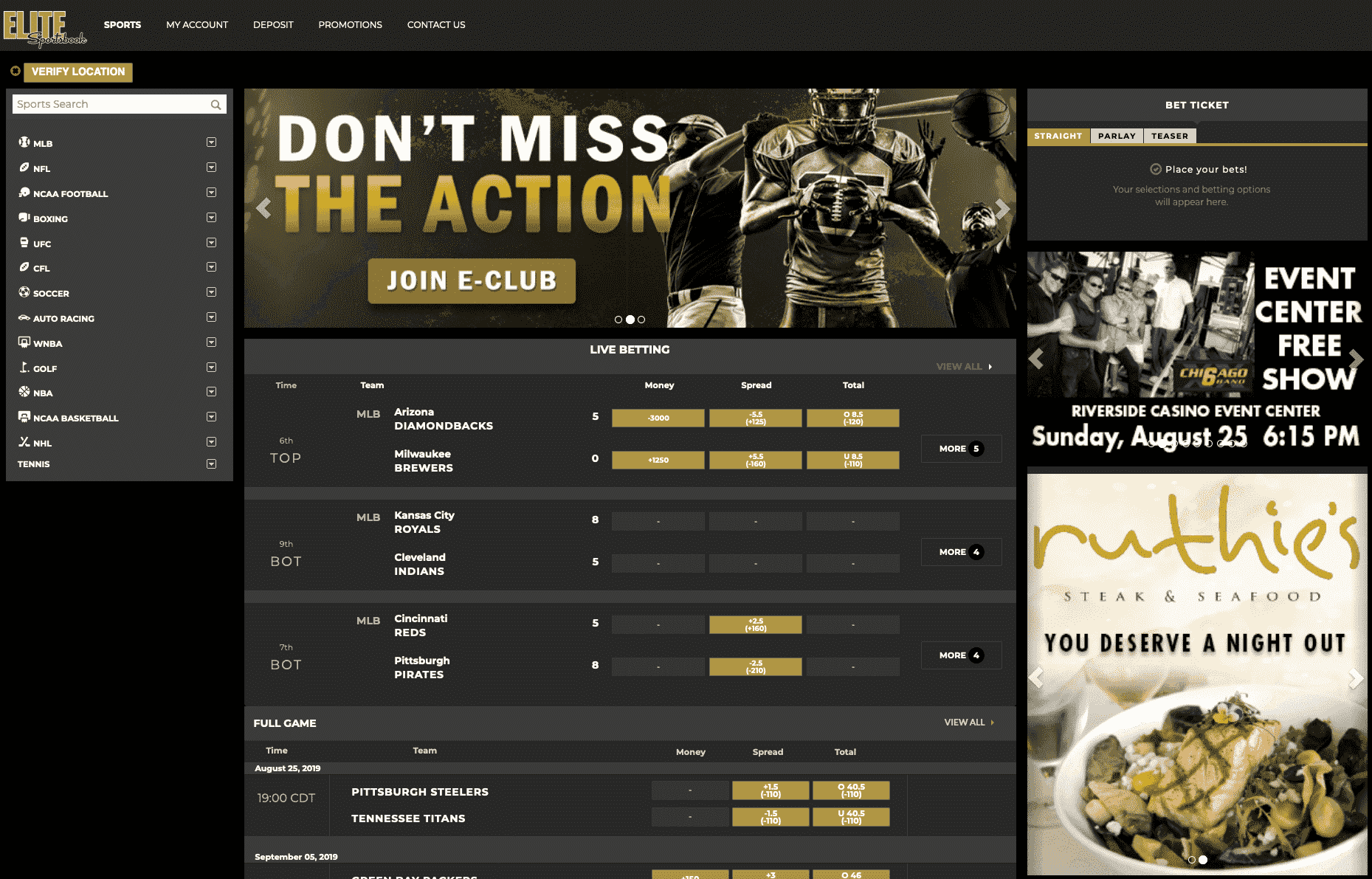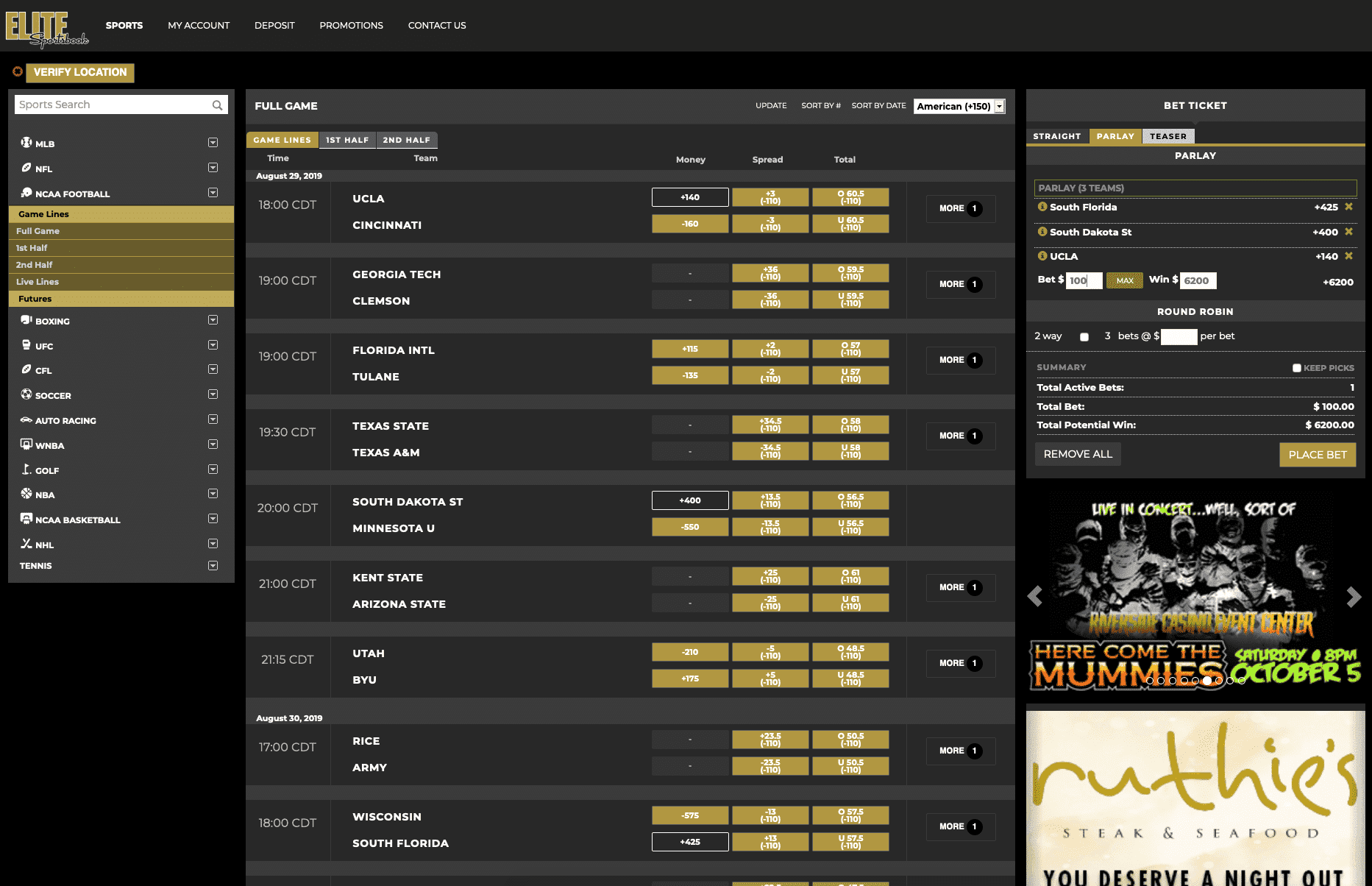 Sports betting in the United States is on a high rise. There are lots of sportsbooks that offer incredible bonuses and other promotions to players. Elite sportsbook is a reputable platform that provides sports betting services to bettors through mobile devices and desktops. This platform was established in 2019, and it has been giving special offers to new and experienced players on the site.
Initially, Elite Sportsbook began operation in Iowa. However, they moved on to open another site in Colorado. One of the notable features of Elite Sportsbook is its top-class customer support. Currently, the platform is offering very eye-catching welcome bonuses and other promotions. In this Elite Sportsbook online review, you will learn some crucial things about their promotions, loyalty programs, and special offers.
The Available States for Elite Sportsbook Betting

In sports betting, one of the most important things to look out for is a site's license.  It's not safe to place wagers on a website that is not legalized. Besides, some sites don't allow visitors outside a specific location to visit. Meanwhile, it'd be crucial to note that different states have their rules as it concerns Elite sportsbook sports betting. Hence, players that are not in any of the legal states will be unable to register. Here are the two states that accommodate the sportsbook in the United States of America:
Iowa: In Colorado, the sportsbook started operation in August 2019 after preparing for more than a year. Besides, Iowa changed the state legislature on sports gambling in spring 2019. Ever since that significant turnaround, different types of sportsbooks started operation in the state.
Colorado: Officially, Colorado started sports betting on May 1, 2020. Elite Sportsbook was one of the twenty-five states to apply for the state legalization. After permission from the Colorado Division of Gaming, the company started operation in that same year.
Please note that all players must be 21 years and older to benefit from online wagering in any legal state. Also, note that the location will also be verified before registration.
Elite Sportsbook Promotions and Bonuses
Traditionally, every site for sports gambling offers one form of bonus or the other. For this platform, players can enjoy welcome bonuses and other essential promotions. There are prepared bonuses for players in Colorado and Iowa.

Users in Colorado can enjoy a 25% match up to $200 on first wagers. However, this bonus gets into the user's account in the form of free bets. In other words, you can get as high as $1,000 in Elite sportsbook bonus funds. The maximum payout odds on the bonus cash are +300.
It's crucial that you also note that the bonus expires after seven days. In the meantime, there are no specific promo codes Elite Sportsbook provides. Players within Iowa confinements can also get a 100% risk-free bet up to $500 on the first deposit.
Users need to sign up for an account and place their initial wagers within the space of 24 hours. Players that win the bet will have their remaining balance unchanged. On the other hand, if the user loses the bet, the platform will match the loss in cash to spend on the site. In the meantime, there is no Elite bonus code to claim rewards at Iowa as well.
Top EliteSportsbook Loyalty Programs and Special Offers
Aside from the typical bonuses and promotions that most online sportsbooks provide, there is something called the special offers and loyalty program. Loyalty programs are rewards that are given to players that have been loyal to the sportsbook. Players will earn loyalty points that may end up leading to a massive reward.
The special offers are similar to the bonuses. However, they are promotions that sportsbooks provide on a more frequent basis. In other words, they could be daily or weekly offers. Here are some of the special offers present in Elite sportsbook for new and experienced players:
Progressive Parlay: This type of offer is exclusive to Elite Sportsbook. In other words, there are hardly any other sites that provide this bonus. Users can set up the typical parlay of four or more legs on football or basketball point spreads. Besides, players still get fully paid even when they miss out on one leg.
Four or More $50 Free Bet: When players place a minimum of four bets of $50 and above, they get a whopping $50 free bet deal.
Cash bonuses: As a player, you can get bonus funds personalized to the amount that you bet on the site with time.
Early Cash Out: This is a special offer that allows users to cash out of bets early when the deal is enabled. So, players that tend towards having a massive win can secure the win.
Odds And Live Betting at Elite Sportsbook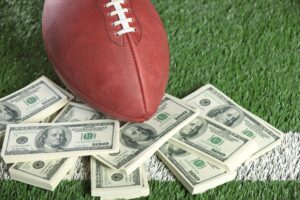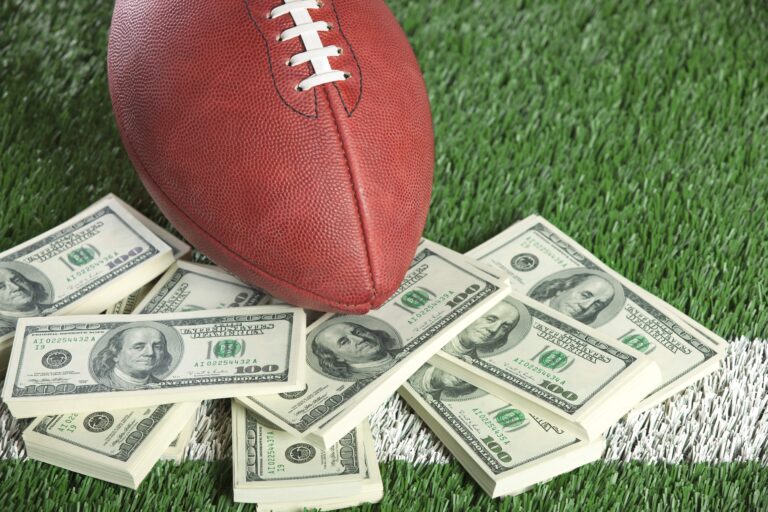 Elite sportsbook odds are favorable for players. Thanks to online betting, you can submit your wager faster while the odds are reviewed at every point of the game. Live betting is a top feature that has made its way into the hearts of many players. This platform operates live betting for a specific number of sporting leagues. However, the list keeps changing regularly. When you visit the official website, ensure that you click on the site's schedule to see the available live betting options for players. The "View All" button towards the top right of the live betting box allows players to view the full list of upcoming games and different events. The operator's live betting panel is not complicated. There is no form of sporting update on the platform. Hence, it would be best if you made a conscious effort to look into live betting.
Available Sports at Elite Sportsbook

When a sportsbook has a wide variety of sports options, it creates a better experience for players. However, most bettors usually stick to the sports they understand, which is highly advisable. There is a full list of sports available for players on the site. Towards the home page's left-hand side, Elite Sportsbook provides a search bar that allows players to do their searches and discover the available leagues present for both IA and CO websites. Here are the available sports that you can explore:
Golf
Auto racing
NCAA
MLB
Soccer
Tennis
NBA
NHL
MMA
International Basketball
Elite Sportsbook Bet Types

On the website, players will find a good number of options for wagering on sports. The available bet types are similar to many other sportsbooks; hence, it wouldn't be challenging to utilize. Players can explore any of the available options that the site provides. You can visit the page on House Rules on the official site to know more about the various available bet types. For effective and fast placement of bets, it's advisable to follow the guidelines on the site. Here are the available bet types:
Moneylines
Player props
Team props
Game props
Moneylines
Totals
Please note that the moneyline bet is one of the most straightforward types. For the moneyline bet, players are wagering to choose a particular team to win a game. Another name for the total bets is over/under wager. They are single bets on whether the combined goal or a run total of a game will be over or under a fixed variable. Aside from moneylines and totals, others are suitable for players.
Mobile Elite App

Due to the comfort that mobile devices provide, many platforms use mobile applications to make sports wagering easier. Besides, not every player has the luxury to sit behind desktops. For these reasons, Elite Sportsbook has made a conscious effort to make its services accessible on mobile devices. In the meantime, there is no specific Elite sportsbook app. However, there is a mobile-optimized website that works when you visit Elite Sportsbook directly.
All pages on the website load fast enough. Moreover, the website is always up to date with new features and necessary upgrades. The use of the mobile website makes it almost ignorable that there is no app currently available.  The mobile app works for iOS and Android devices and you can download it from the App Store or Play Store, accordingly. The website makes use of geolocation software to determine the position of players.
Residents of Colorado can create new accounts comfortably using the mobile app. However, the residents of Iowa need to visit Riverside Casino, Grand Falls Casino, or Rhythm City Casino to register an account. As an account holder, you can always login directly on the site to start wagering. On the positive side, players don't need to worry about making constant updates when making use of the website. Players can also enjoy various bonuses, promotions, and special offers using mobile devices.
Elite Sportsbook Minimum Deposit & Cashout

One of the essential features of every website for sports wagering is the available payment and payout options. It's impressive when a site has a wide variety of options for players to explore. One of the essential things that bettors should analyze is the processing times for withdrawal. Unfortunately, you don't get to explore that many options using Elite Sportsbook. In the meantime, the only available methods are:
Please note that you can fund your account in Iowa by using Rhythm City Casino Resort, Riverside Casino, Golf Resort, and Grand Falls Casino. For residents in Colorado, they can make deposits by visiting Red Dolly Casino in Denver. Players need to add money to their Play+ accounts using debit cards, credit cards, or PayPal. Select the Deposit option and choose Play+. Enter the amount you wish to deposit, verify bank account details, and click continue. You may need to wait for a while before it becomes successful. For withdrawals, Elite Sportsbook makes use of the Play+ card. This card can be utilized in places that accept Discover cards. Users can visit casinos to make withdrawals as well. Visiting a casino makes the processing time for withdrawals faster (within minutes), while using Play+ takes around three days.
Latest News on Elite Sportsbook

Recently, Denver Broncos' Micheal Ojemudia won Elite sportsbook Athlete of the week. The rookie cornerback enjoyed a superb win on Sunday, thanks to his magnificent performance. Also, Elite Sportsbook seems to be paying adequate attention to their overall functionalities. The establishment appears to be working on creating a mobile app for players to enjoy sports wagering. Additionally, they seem to be striving towards getting licensed in more states in the United States of America outside Iowa and Colorado.
Conclusion
Elite Sportsbook seems to be putting enough work to perfect all aspects of their platform. One of the notable things about the website is the fantastic welcome offers for new players. Other special offers on the platform are impressive as well. The sportsbook has an excellent interface with an incredible customer service team. Players who have questions to ask can take a look at the FAQ section of the site first. If there are no solutions to your problems, you may go ahead to contact their customer support lines via email, phone, or live chat. Compared to the other available options, live chat is the fastest and most efficient. Overall, it's highly recommended to wager on sports using the Elite Sportsbook.
Don't forget to read our detailed reviews on the best sportsbooks for a great betting experience:
FAQs
Is Elite online sportsbook legal in the US?
Yes, Elite Sportsbook is legal in the United States of America. However, it depends on the state of the player. Only users from Iowa and Colorado can wager on sports using the platform.
What states allow Elite Sportsbook?
Elite sportsbook is allowed in Iowa and Colorado. However, the establishment is working on expanding to more states in the United States of America.
What betting markets does Elite Sportsbook offer?
There are lots of betting markets available on Elite Sportsbook. Examples of the provided bet types are moneylines, totals, team props, game props, player props, and point spreads.
Who owns Elite Sportsbook?
Elite Casino Resorts own Elite Sportsbook. They also own other resort destinations in Iowa, like Grand Falls Casino & Golf Resort, Riverside Casino and Golf Resort, and Rhythm City Casino Resort.
What credit cards can I use to deposit at Elite Sportsbook?
The only payment methods acceptable in Elite Sportsbook are Play+ and directly at the casino cage. However, players can add their money to their Play+ accounts using credit or debit cards.
Written by: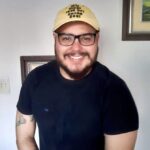 Andy is a skilled recreational gambler for more than 11 years. His primary focus is on the regulated US online casino and poker markets. Editor-In-Chief at Gamblerzz.com.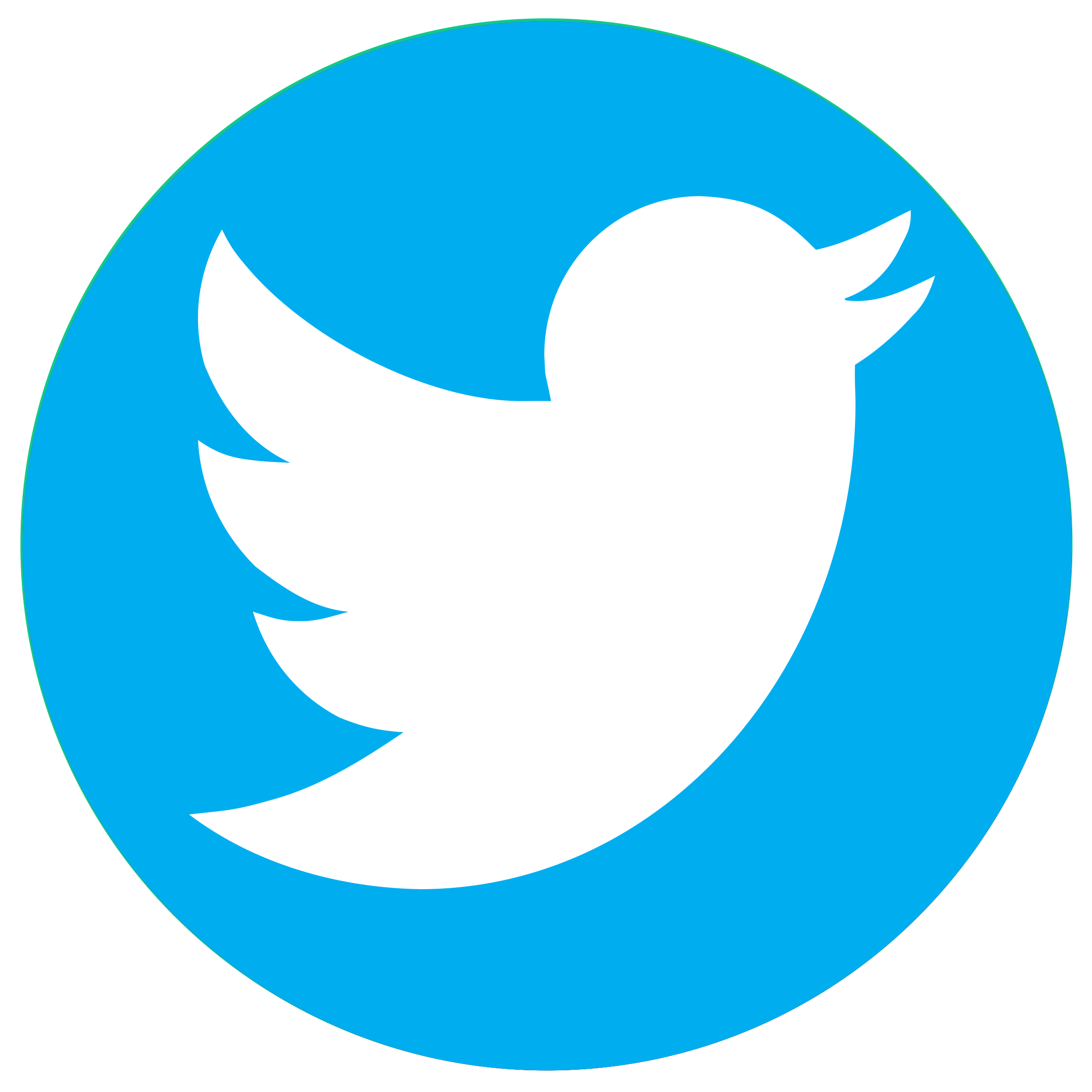 Top Sportsbooks to Gamble!