Guide to The Best Live Deal Or No Deal US Casinos
Published: Oct 2, 2022
Updated: Oct 31, 2022
Live Deal or No Deal is another amazing game developed by Evolution Gaming in partnership with Endemol Shine. The game is a casino version of a very popular TV game called Deal or No Deal. This casino version comes with great excitement due to the added prize multipliers. The game is streamed from a beautiful studio in Malta. In this Live Deal or No Deal guide, you will discover the game features, how to play, and find casinos where you can play it legally from the US. You'll also find Deal or No Deal rules and strategy to win, how to play on mobile, and bonuses you can use to play.
Live Deal Or No Deal Casinos
How To Choose A Casino To Play The Live Deal Or No Deal Game Online

If you want to enjoy casino games, the most important thing is picking a good gambling site to play. The first thing you should check before gambling on any real money casino is if the site is licensed to operate in your location. If it is licensed, that eliminates the risk of being scammed. The second thing you should check is the security of the casino. The site must make use of HTTPS security protocol to keep your data and gambling transactions safe. Most licensed casinos employ these security methods. After that, you check the kinds of games the casino offers. In this case, you have to check for Deal or No Deal games. You'll most likely find the game in the Live Casino section of the site. Other things you need to check include the bonuses offered at the casino, customer support, and the payment methods. The best casinos in the US offer fast payouts with convenient banking methods like Paypal, Visa, Mastercard, Skrill, InstaDebit, Paynearme, and iDebit.
Features of Live Deal Or No Deal Games Online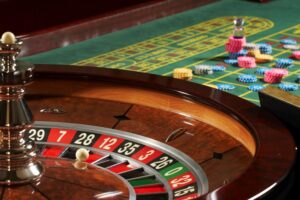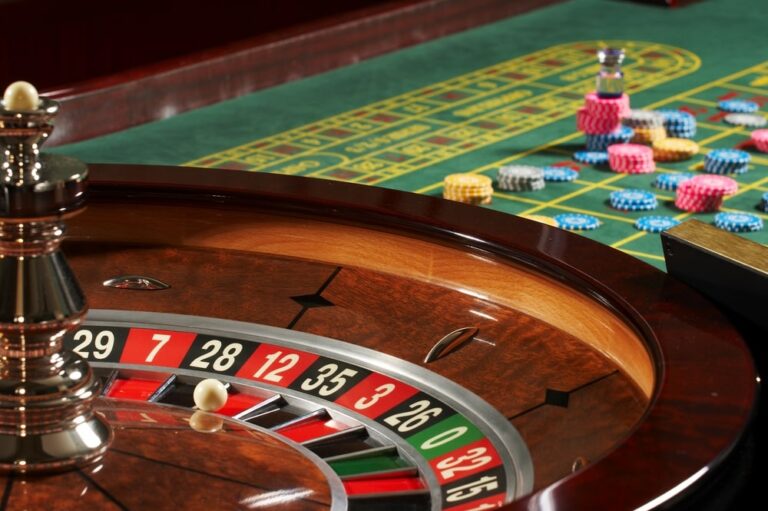 Live Deal or No Deal consists of two RNG sections and a live presenter section. It is streamed in high-quality HD from the studio. Multiple cameras cover the action from different angles, and this makes the gaming experience more immersive. It allows for an unlimited number of players to participate at once and compete for the prize. The game is available 24/7 and you can always play at any time you want to. It is hosted by a live presenter or dealer who coordinates the game. There is another host who is called the Banker. The Banker's job is to assist the main host. The presenter interacts with the players during the game and also communicates with the banker. There is also a live chat feature through which the players chat and share strategies. Even though the game contains 3 different stages, Evolution Gaming has been able to make it as easy as possible. All segments work together perfectly, and there are no glitches experienced as you move from one segment to the next.
How To Play Deal Or No Deal Live In Us
The rules of Live Deal or No Deal may seem complicated at first, but when you begin to play, you'll find it easy. It is divided into three levels. The first two levels are played in the two RNG segments of the game, while the third one is in the live section. We have explained how to play all three levels below.
Qualification Stage
The first level is the stage where many players compete to qualify. It is based on a 3-reel bank vault wheel, which you have to spin as in a slot machine. However, you must place a bet before you start to spin the reels. The bet is placed by selecting one out of 16 briefcases, which you think is the high-value box. All 16 boxes have different payouts, and the one you choose will determine how much you can win. The boxes pay between 0.10x to 500x your bet. For you to qualify, you must match the golden segments and align them. If this is successful, you move to another round. But if the golden segments are not aligned, you can continue spinning within the time limit(two minutes). Each spin you make will cost the bet amount you chose initially. There are three bet options you can select in this round. These are the normal, easy, and very easy bets. Here is a brief explanation of all three bets:
The normal bet: This provides no benefit, each spin you make costs the normal amount.
Easy bet: This helps you to lock in one of the golden segments you need to align. You will only need to align two other golden segments. This bet costs 3x of the regular bet amount.
Very easy bet: Here, two of the golden segments are locked, and you only need to get one more. It will cost 9x of the regular bet amount.
Top-up Level
In this level, you'll find another wheel that allows you to top up any of the briefcases for your game. You can top up between 5x to 50x your bet amount. For instance, if your bet was $1, it can increase between $5 to $50. You are allowed to spin the top-up wheel multiple times within the allotted time. Once the timer runs out, topping up stops. Each spin you made will raise the overall amount you've wagered on the game round. You can also choose not to top up as this level is optional.
The Game Show
This level begins the live section of the game. You'll see the Deal or No Deal dealer and the banker with the 16 briefcases. One of the briefcases is allotted to the player and placed on the table while the other 15 will be in the background. All of these briefcases are numbered and have different prize values. The higher the number, the larger the prize value. The banker begins to open the briefcases in sets, starting first with three of them. You will see the number for each briefcase on the screen. After the first three briefcases are opened, the dealer will make you an offer to buy them out. If you choose 'Deal,' you accept the offer but choosing 'No Deal' means the offer is rejected. If you reject the offer, another four briefcases will be opened, and you will get another offer to buy them out.
The box opening moves to the third round if you choose not to take the offer again. Four more briefcases are opened, and you get the buy out offer. After that, three more cases are opened in the next round. You get the final chance to buy them out. If you take the deal for any of the briefcase opening rounds, the prize cash will be paid out, and a new game will begin. If you don't take the offers, you will be left with only two briefcases at the end; one of them which was allotted to you. The dealer offers you another chance to take their briefcase or settle for yours. If you choose 'Deal,' the offer is accepted, and you get the prize in the other briefcase. Choosing 'No Deal' means you choose to go with your briefcase. Remember that prizes contained by the briefcases range from 0.10 to 500 times your bet. Deal or No Deal has an RTP of 95.42%.
Strategies To Win in Live Deal Or No Deal Game Online

There are really no winning tips to apply when playing Deal or No Deal for real money. This is because the game is based on luck. The RTP will remain the same regardless of what you do to boost your chances. The best strategy you can apply is making your bets wisely. Do not play with any amount of money you cannot afford to lose. In addition, you need to make wise decisions during the rounds where the Dealer makes offers. If you get an offer which gives you a profit, take it immediately.
Live Deal Or No Deal Game Online's Developer
Evolution Gaming is unarguably the best live casino developer in the world. The company, which was founded in 2006, has developed over 40 high-quality live casino games. Its collection of live games is far richer when compared to other top developers like Microgaming, BetSoft, IGT, and NetEnt. The company and many of its products have won several gaming awards. Recently in 2020, it won the Live Casino Supplier of the Year at the EGR B2B Awards for the 11th time. Some of its other products include Live Dream Catcher, Live Dragon Tiger, and Monopoly Live.
How To Play Live Deal Or No Deal Game Online On Mobile

Playing Live Deal or No Deal on your mobile is so easy. The game was built using FLASH/HTML5 technology, and this makes it compatible with all devices. You don't have to download any app on your device. Simply visit the casino site with your mobile browser and select the game. You can make use of your Android, iPhone, Tablet, or iPad. When you play the game on mobile, it maintains the same great quality as the PC version. The only difference is that the game interface is smaller, depending on your screen size. Every other function works perfectly as they should.
Bonuses To Play Deal Or No Deal Online For Real Money
Most real money gambling sites offer bonuses to attract new players and encourage regular customers. You can take advantage of these bonuses to play Deal or No Deal online in the US. Here are some types of bonuses available:
Welcome Deposit bonuses: Almost all casinos reward you with bonuses when you make your first deposit. Many of them will allow you to use the bonus for games like Live Deal or No Deal.
No deposit bonuses: These are bonuses usually given when you register, even without making any deposit. While most casinos may not allow you to play live games with them, there are a few that would. This allows you to play for free and win real money.
Reload bonuses: These are usually given to regular US players on casinos. You receive them when you make a new deposit on the site. It is different from the welcome deposit bonus, which is given for your first payment. It is also usually smaller. You can use reload bonuses for live games.
Cashback offers: Most live deal or no deal casinos that offer this type of bonus only make it available to high rollers or VIP members. Cashback bonuses can be used in wagering on live games.
Pros And Cons Of The Live Deal Or No Deal Game Online
Pros
High-quality HD streaming
Multiple camera angles
Compatible with mobile devices
Offers a live chat feature
Cons
The RTP is below the industry's average
The gameplay takes about 4 minutes
It might be a bit difficult for new players to learn
Conclusion
Live Deal or No Deal is another great product from Evolution Gaming. It is a highly entertaining game that delivers the thrills and excitement expected from it. The only disadvantage may be that it offers a low RTP. Apart from that, it is a game every casino player needs to try out. You should visit a casino that accepts US gamblers right away and check out the game.
Do you wonder what casinos are available in the US? We have prepared all needed information in our online casino reviews to be sure that you will make the right choice.
FAQ
Is live dealer Deal or No Deal legal in the US?
Yes, it is legal to play the game at licensed and regulated online casinos.
What is the best strategy on Live Deal or No Deal?
The best strategy is to manage your bankroll and bet wisely. There is really no method to boost Deal or No Deal betting odds.
Can I Play Live Deal or No Deal for free?
No, you cannot play a live game for free. However, you may be able to use casino bonuses to play them.
Can I win real money playing Deal or No Deal?
Yes, the game is played for real money.