Live Dream Catcher: How to play on US Real Money Casinos
Published: Oct 13, 2022
Updated: Oct 31, 2022
Live Dream Catcher is a game based on the classic money wheel games played at land-based casinos. It is an extremely exciting live casino game with huge winning potential. It helps to bring the action and excitement of playing the game in the land-based venues right to your home. It was developed by Evolution Gaming, one of the leading live casino games providers in the world. The provider launched it in 2017 as its first money wheel online game. Since its launch, it has grown to become the favorite of many US players and others around the world. The beautiful studio from which it is streamed helps to deliver a unique live gaming experience. There are many live dream catcher casinos today where you can partake in the fun and excitement right from your home in the US. In this Live Dream Catcher guide, you will find all important details about the game. We have explained the rules and all the exciting features of the game. We have also represented how you can choose the best casinos to play the game and how to take advantage of bonuses.
States to Play Live Dream Catcher in the US
A few states have legalized and begun to regulate online casino games and poker in the US. You can play Live Dream Catcher in these states where online casino games are legal. Find them in the list below:
Delaware
New Jersey
Pennsylvania
West Virginia
There are some other states which are still working on the legalization of online casino games. Very soon, you may be able to play online casinos including Live Dream Catcher from one or all of these states. They are:
California
Connecticut
Illinois
Indiana
Massachusetts
New York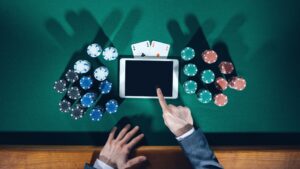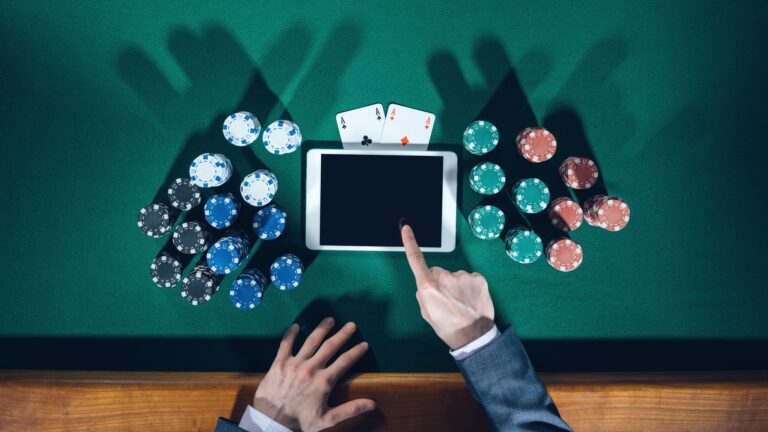 How to Find The Best Live Dream Catcher Online Casinos
Playing Dream Catcher for real money in the US is not difficult. It starts with looking for a good online casino to play at. Because without playing at a trustworthy casino, applying Dream Catcher rules and strategy will be a waste. Thus, we have come up with some factors you should check while trying to find a good casino for Live Dream Catcher.
Safety: Real money casino sites must always ensure they provide a safe platform for real money gambling. They do so by making use of methods like the SSL encryption to keep players' data and payment safe. They also provide secure and convenient banking methods to ensure safe and fast payouts.
Licensing: Another important factor you should check is license. Licensing gives casinos the right to operate in specific jurisdictions. Thus, if a casino is not licensed in your state, it is illegal to use its services there. Not all licensed casinos offer Dream Catcher. Pokerstars and 888Casino are among 2021s top real money online Dream Catcher casinos.
Players' Feedback: One good way to find out if a casino is good is by reading other players' feedback. There are many sites where players review their experience at casinos. Such sites will be helpful for you to find a casino to play live dream catcher.
Jackpots: Before you choose a site to play Dream Catcher, you should also find what other games they offer at the casino. Jackpot games on casinos are very exciting and rewarding, thus it will be an added advantage if your casino also offers such. Go through the game collections carefully before you sign up and make a deposit.
Loyalty Program: These are programs offered by online casinos to reward loyal players for gambling on their platform. Choosing a site with a good loyalty program can help you enjoy your gambling experience more. You may be able to access extra services and bonuses from time to time. This can also provide you more bonus money to play Live Dream Catcher. Before you choose a real money casino, find out how it will reward you for playing regularly and what extra benefits you can get.
Software: The software featured by a casino determines the type and quality of games available. The best casinos feature software from top gaming providers in the world. This makes them able to offer high-quality games to the players. These top software providers operate with licenses from respected gaming authorities and also have their games audited by a third party body. Currently, only Evolution Gaming has developed Dream Catcher for live casinos.
How to Play Live Dream Catcher in The US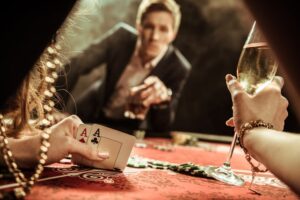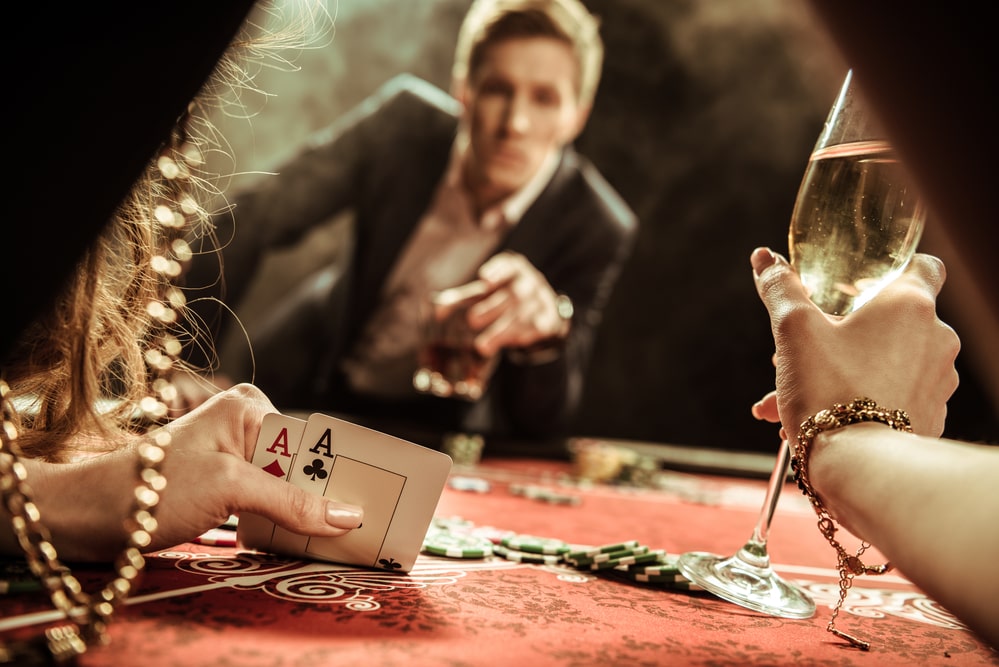 The rules of live dream catcher are the same whether you're playing in the US or anywhere else. The game features a large-sized money wheel which is vertically mounted. This wheel is divided into 54 segments in total. Out of the 54 segments, 52 of them contain numbers which are 1, 2, 5, 10, 20, and 40. The remaining two segments contain the multipliers x2 and x7. All you need to do is wager on which of the segments you believe the wheel will land on.
To place your wager, you start by choosing the chip value to bet with. There is a betting spot in front of the wheel where you will find all the numbers you can place your bets. You place your wager by choosing the number segment on the betting spot. You are allowed to bet on all six number segments; 1, 2, 5, 10, 20, and 40. There is a "BET ON ALL" button which you can click to place a wager that covers all the numbers.
After you place your bet, the wheel is spun by the live dealer and you watch until it stops. A leather pointer which is located above the wheel determines the winning segment once the wheel stops. That is, if the leather pointer indicates the segment on which you placed your bet, you win the game. Then you can continue to play the game or cash out. After payouts are made, betting for a new game round commences. You can decide to repeat the previous wager, double the wager, or place a new one.
Game Odds, Payouts, And RTP

Each of the betting spots; 1, 2, 5, 10, 20, and 40 cover different numbers of segments on the wheel. The number 1 is the most frequent, covering 23 of the wheel segments. It has the highest odds of winning but it gives the lowest pay. Number 40 is the least frequent and has the lowest odds of winning but offers the highest payout. Thus, the higher the number of segments covered, the higher the odds but the lower the payout. The game payouts are easy to calculate. A win on each betting segment (1-2-5-10-20 or 40) returns a multiplier of the number. That is, a win on segment number 1 will return 1 to 1 as the payout. Also, a win on segment 5 will return 5 to 1, a win on segment 20 will return 20 to 1, and so on.
The game has an RTP which ranges within 90.57% and 96.58%. The highest RTP it offers is 96.58% and this makes it a bit above the industry's average for slot games. Find below a table that contains the payout of each wheel segment and the house advantage.
| | | | |
| --- | --- | --- | --- |
| Number on wheel | Number of segments covered | House Edge | Payout |
| 1 | 23 | 4.66% | 1:1 |
| 2 | 15 | 4.49% | 2:1 |
| 5 | 7 | 8.76% | 5:1 |
| 10 | 4 | 3.42% | 10:1 |
| 20 | 2 | 7.26% | 20:1 |
| 40 | 1 | 9.19% | 40:1 |
| X2 | 1 | – | Prize of the next winning spin multiplied by 2 |
| X7 | 1 | – | Prize of the next winning spin multiplied by 7 |
Live Dream Catcher Bonus Multipliers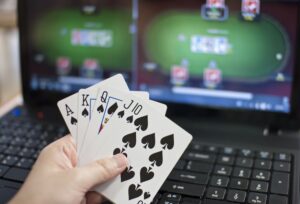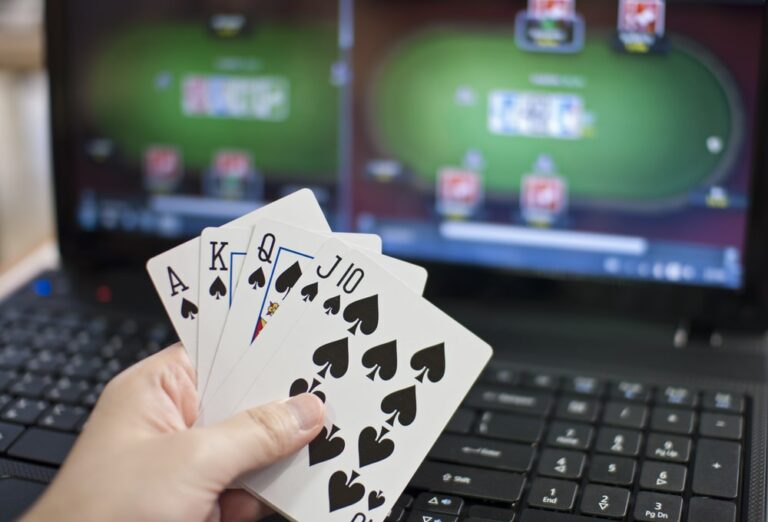 The multipliers on the giant spinning wheel are the major features that make the game exciting. You will find no other dream catcher bonus game or extra feature apart from this. The two multiplier segments are x2 and x7, and they offer the possibility of making bigger wins. When the leather pointer indicates any of both segments, all the wagers remain in place and the dealer spins the wheel again. If the next spin lands on the segment on which you wagered in the previous spin, your payout is multiplied.
For instance, let's say you initially placed a wager on segment 2 and the spin lands on x2. The dealer will respin the wheel and if it lands on segment 2, your payout is multiplied by 2. Likewise, if it lands on x7, the regular payout is multiplied by 7. It is also possible to land the multiplier segments for two or more spins in a row. If this happens, the multipliers stack. That is, the multiplied payout from the previous spin will be subject to another multiplier. For instance, imagine you place a $10 wager on segment 40. Your payout for a winning spin is supposed to be 40:1 which is $400 (40 x $10). But if the first spin lands on x7 first and then lands on x2 before finally landing on segment 40, your payout will be subjected to both multipliers. It means you will be paid $400 x7 x 2 = $5,600 in total.
Live Dream Catcher Effective Strategies
Like many other casino games, Dream Catcher is a game of chance. You really cannot do anything to guarantee your win. You can only apply some betting strategies that may increase your chances of winning. Here are some strategies to apply.
The 20-10-2 Strategy: This strategy requires you to place bets on segments 20, 10, and 2. By doing this, you cover 21 out of the 54 segments of the wheel. To apply this strategy, you place a total of the bet amount placed on segments 10 and 20 on segment 2.
The Simple 4 Strategy: This involves placing wagers on segments 5, 10, 20, and 40. By doing this, you will cover 14 sectors on the wheel. It gives you the chance of hitting a win for every 4 spins made.
Big Risk Big Win Strategy: This strategy is more suitable for high rollers who have enough to risk for big wins. The strategy is simple — all you have to do is place bets on the 20 and 40 segments. You have only 5.5% of winning but when it hits, you make big wins. Also, you may be lucky enough to get a multiplier.
Playing Online Dream Catcher on Your Mobile Live
Like many other high-quality live casinos from Evolution Gaming, Live Dream Catcher is fully optimized for mobile play. It works seamlessly on the IOS, and Android platforms. You can place bets and access all the settings easily. All you need is your mobile web browser and a good internet connection. You may also be able to play it on an app if your casino allows it.
Dream Catcher Bonuses
Below are a few bonuses you can use to play Live Dream Catcher at online casinos.
Welcome Bonuses: Welcome bonuses are given to new players at an online casino. They can come in different forms but you can only use the cash bonuses to play Live Dream Catcher. These welcome cash offers can come as no deposit bonuses or deposit bonuses. A no deposit bonus is a welcome offer given to you when you sign up at a casino. You don't need to make a deposit first before you get the bonus, all you have to do is complete your registration. The no deposit bonuses can be used to play different games and some may allow you to play live casinos like Dream Catcher with it. You can always confirm from the casino's terms and conditions to find out if you can play Dream Catcher with the no deposit bonus. Another form of welcome bonus you can use for playing Dream Catcher online in the US is the deposit bonuses. These bonuses are usually given to you after you make your first deposit on the casino. They come in the form of bonus cash which can be used to play different casino games including Dream Catcher.
Reload Bonuses: This is quite similar to the welcome deposit bonus given at casinos. They usually come at a lower percentage (always less than 100%) and they are given to existing players who have made deposits before. It is a form of reward to existing customers for continuing to play at the site. The reload bonus is another form of extra cash you can use to play Dream Catcher and win real money. It also has its terms and conditions, so you should check before claiming it.
Cashback: Cashbacks are types of bonuses given to players to compensate them for lost bets. The amount you will receive varies from casino to casino but the principles are always the same. The percentage which will determine the amount you will get back from the lost wager is fixed by the casino. Some cashback offers may come as real money, but they are usually given as bonus money. The bonus money is refunded back to the casino account and may be used to play games on the casino. If it comes back as real money, you may get the opportunity to withdraw from your casino account.
Other offers: Online casinos also offer other forms of promos apart from the regular ones. These bonuses come at different times, as decided by the casino. It could be cash bonuses during special holidays like Christmas, Easter, Halloween, etc. It could also be bonuses given to VIP players on their birthdays or special occasions. You can also make use of these bonuses to enjoy Dream Catcher live without using your own money to place wagers.
Pros And Cons
Pros
Simple game rules
Multiple Camera angles
Plenty of betting options to suit players' budget
Beautiful live studio and amazing sound effect
Bonus multiplier features.
Cons
Only multiplier bonus feature
Cannot be played for free
Conclusion
If you love to play exciting casino games, why not try Live Dream Catcher? The colorful studio and the multiple camera angles add to the beauty of the game. It will definitely give you a wonderful live gaming experience.
Do you wonder what casinos are available in the US? We have prepared all needed information in our online casino reviews to be sure that you will make the right choice.
FAQ
Is live dealer Dream Catcher legal in the US?
Yes, you can play Live Dream Catcher on some legal casinos in the US.
Is there any strategy that can help to win on Dream Catcher all the time?
No, Live Dream Catcher is a game of chance. No strategy can guarantee wins at all times.
What number has the highest chance of winning in Dream Catcher?
The number segment 1 has the highest chance of winning.
Can you use the Martingale on Dream Catcher?
Yes, you can use the Martingale strategy especially if you have a large bankroll.
Can I play Live Dream Catcher for free?
No, there is no Live Dream Catcher free play. But you may be able to play the virtual game for free on some casinos.