Over/Under Online Betting Strategy & US Odds Review for Beginners
Published: Jul 15, 2022
Updated: Oct 31, 2022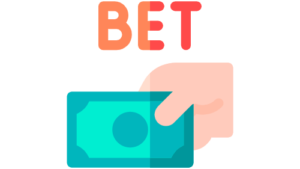 The over/under bet, also known as the totals bet, is one of the most exciting and profitable wagers that you can make while sports betting. Be it the NBA or NFL or March Madness, this is a type that will let you make the most of your in-play sports betting experience. Read on to find out more.
This article is going to be helpful for all kinds of sports betting fans. In fact, it is aimed at those who are new to sports wagering. If you're unfamiliar with the different kinds of bets that you can make on sports apps, this in-depth guide will help you to understand how the sportsbooks' betting and earning systems work.
How to Bet Over/Under or Totals
The 'totals bet' is one of the simplest wagers that you can make in the world of sports betting. In a specific match, the bookmaker will analyse past trends and come up with a yardstick figure for the total number of expected points in the game. This can vary from sport to sport.
For example, in basketball sports betting websites, the bookmaker will announce the total number of points scored by both teams. If you want to make a totals bet, you will have to wager if the actual number of points in the game is over or under this value. As you can see, this is one of the simplest types.
A Guide to Winning Over/Under System
Let's say there is a match between the Chicago Bulls and Miami Heat. According to the top sports betting sites, the over/under is set at 80.5 points. This is set by the retail sportsbook and cannot be influenced by individual gamblers. You have to place your wager according to this figure.
If you make an over bet, you're going to win money if the total points scored is 81 and above. In the same vein, if you make an under bet – you'll win if the total points scored is 80 and below. This over/under bet example was about basketball, but the same principle applies for games like football and hockey.
Over/Under Line Movement
Real money sites "move the line" of the bet if the activity is very high on a certain game. If lots of people make bets on the match mentioned in the last example, the live betting platform is going to change the set amount. They might increase it from 80.5 to 82.5. In this kind of situation, the best course of action is to make your wager as early as you can. This will protect you when the betting line is moved.
Understanding How Over/Under Odds Work
When it comes to American odds, most games usually have the figure of -110. However, this can change in case the game is a high-scoring or skewed one. An odds figure of -110 means that you have to wager $110 for a $100 payout. Remember to check the sportsbook odds before placing your wager.
How to Calculate the Over/Under Bet Payout
Consider a game between the Chicago Bulls and the Miami Heat, where the legal sports betting platform has given you these odds for the over/under event.
| | |
| --- | --- |
| Sportsbook Set Points Total | Odds |
| Over 80.5 | -110 |
| Under 80.5 | -110 |
If you place $50 on over or under, you will win a profit of $45.45 if you win. In short, the total payout that you will receive from this over/under bet is going to be $95.45.
How to Handicap on Over/Under Sites
The Asian handicap is rarely seen in an over/under matchup. However, handicapping may be applied in sports like soccer when the matchup is between a strong team and a weak one. In that case, the sportsbook is going to move the line and change the odds after considering the playing teams.
The Odds of Winning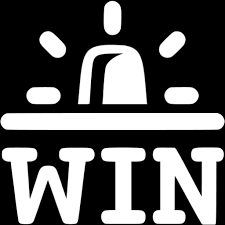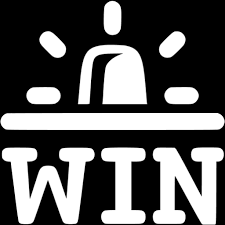 Most sportsbooks set the total as a decimal number, so that there is confusion about winning. As sports points can't be fractions, every matchup is going to result in clear winners and losers. The odds of winning such a bet is going to depend on many factors – the sport, the teams, etc.
Over/Under Calculator of Cost
The cost of this kind of bet depends on the odds listed by the sportsbook. In principle, you can wager as much money as you like once you've taken a look at the odds. By convention, the odds of such a wager are posted at -110. Risk $110 for a chance of a $100 profit.
Summing Up the Facts
The NFL season is fast approaching, which is why you need to look up the best over/under betting sites in your area. This is one of the simplest and most profitable bets that you can make as a beginner. All you need is a passable knowledge of the teams that are playing in the match.
Want to know more about other types of bets to use in the US? Find everything you need in our guides:
FAQs
Is it legal to bet on sports online?
Depending on what state you live in, it is legal to wager on sports online. If you're not sure, you should check out your local legislation before you place wagers.
Where can I bet on sports?
There are various legal online sports betting sites that you can use. You can also place sports wagers at your local in-person sportsbook.
Where can I check sports betting odds for Over/Under?
If you want the best over/under bets this week, you should take a look at your favorite sportsbook website or app. They have all the odds listed.
What if the set total is a whole number?
If the set total is a whole number, there's a safety cushion for the bettors. If the in-game total is equal to the set total, your money will be returned unchanged.
What if the game goes to overtime?
Even if the game goes into overtime, the odds or payouts are not going to change. Only the total number of points matters in this kind of bet.