Best Review of Top Online Sports Betting Sites in US
If you've been looking where to bet on sports, you came to the right place. Here at Gamblerzz, we find the best betting sites for you. Our goal is to connect the players with legal sports betting platforms to try their luck and hone the skill. How to choose an online betting site? Just check what exclusive offers you can get, how much minimal bet is and if you can bet online legally there. Find our list of handpicked platforms below to get all this information about the top US online sports betting sites.
Published: Oct 5, 2022
Updated: Oct 31, 2022
Best Sportsbooks to Try for Great Experience!
Legal Status of Online Betting in The United States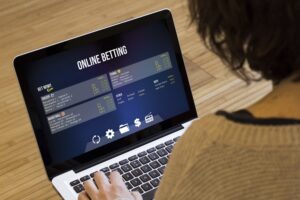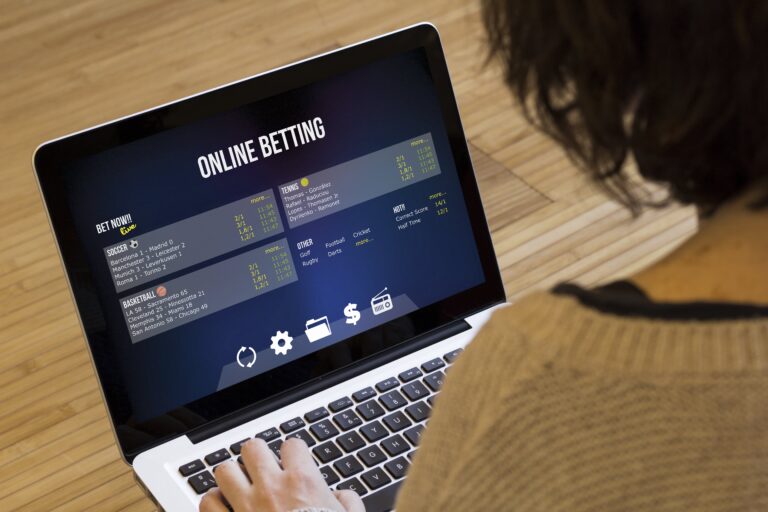 In May 2018, a New Jersey Supreme Court victory opened the doors for legal sports betting in the United States. With the House Judiciary Committee hearing on the issue, sports betting legislation has gained momentum. Several states have gone ahead to take a stand. They include Nevada, Delaware, West Virginia, Mississippi, Pennsylvania, New Mexico, Arkansas, New York, Rhode Island, Iowa, Indiana, Oregon, Illinois, New Hampshire, Montana, Michigan, Washington, D. C., and Colorado.
Several other states are on the path of legalization, with the processes already in motion. These states include Oklahoma, Maine, Kentucky, Minnesota, Louisiana, Connecticut, Massachusetts, North Carolina, Virginia, Missouri, Wyoming, Tennessee, Nebraska, and Maryland. Others include California, Kansas, Ohio, Arizona, North Dakota, South Dakota, Hawaii, Georgia, Alabama, Texas, Vermont, Florida, South Carolina, Washington, and Alaska. Idaho and Wisconsin both have no legal activity towards sports betting. With an anti-gambling law in the state's constitution, Utah is unlikely to bend to the waves. It would require a huge policy change for that to happen.
Like many other activities in the United States, sports betting is undoubtedly carefully licensed and regulated. The minimum US sports betting age varies by state, with many setting it between 18 and 21 years.
How to Choose a Betting Site in The US
With the proliferation of gambling platforms today, finding the right one can be a chore. Choosing the best site in the US starts with finding the correct information. Essential factors to consider are security, reputation, options, banking alternatives, and customer service.
Security: Gambling is all about money – huge sums, at times. So, there has to be a guarantee your money is safe. It's imperative, therefore, to go for a secure bookmaker, devoid of vulnerabilities.
Reputation: How long has the betting company been in the industry? What do people say about it? The fact that a company has earned so many people's trust over the years is a good reason to bank on it.
Betting Options: The right sportsbook should serve a variety of sports appetites. What would a bettor do if their favorite league is not in season? Having other options to choose from can be an exciting experience. Also, traditional bets aren't all there is to sport betting. Moneyline, Totals, and Point Spreads are other wager types that make good fun and gain.
Banking Alternatives: A high-quality sportsbook will offer a wide range of deposit and withdrawal methods, such as cards, prepaid cards, e-wallets, and bank transfer. In this age of instant transactions, these banking options should be seamless.
Customer Service: When it comes to sports betting, the clock doesn't stop. That means one can run into issues anytime and need customer service support. A right sportsbook will have online customer service available 24/7.
Now you have all the required information to pick the best betting site that is legal and fraudless. Yet, people like different things, so now you need to pick a legal sports betting site that will suit your taste. Here are some tips for this:  
User-Friendly Interface: the website design must help you to bet as easily as possible. A user-friendly site will allow you to see your options, deposit, and withdraw money in a few taps of your finger.
Ranging sports betting options: best-betting sites cover every sport that can be imagined. If you are a fan or not that popular sport, you can find betting options on it online and gain money simultaneously loving your team or kind of sport. 
Additional features like live streaming, bet builders, or early cashouts can improve your betting experience.
Odds and Lines: the key to being a successful sport better is to find the best value. Legal sport betting sites can grant you margins low and odds high, so it is much easier to bet wisely.
Live Betting Platform: this feature is available only for online bettors. You can bet during the play, which makes the betting process more fun and profitable.
Betting Budget Limitation: best betting sites allow betting at all stakes. 
Best US Betting Sites
Here's a list of the best online US betting sites:
Draftkings Sportsbook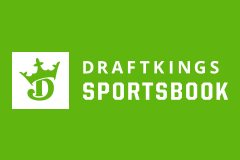 DraftKings is one of the top online sportsbooks in the USA. This online betting site has its license from Resorts Atlantic City and is operational in New Jersey, New Hampshire, Iowa, West Virginia, Pennsylvania, Colorado, Illinois, and Indiana. DraftKings has a robust mobile app, which ranks as one of its biggest strengths. First-time users get a bonus of up to $1,025, which, when broken down, comprises a $500 deposit bonus, $500 for free bets, and another $25 for free bets. The site allows smooth deposits and withdrawals, with options like Credit Card, Debit Card, PayPal, Play+ Prepaid, and Pay Near Me.
PointsBet Sportsbook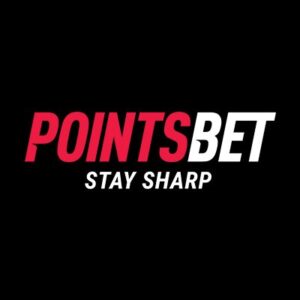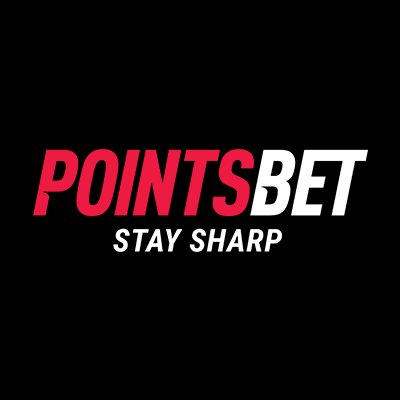 If you've been betting for long, then you've probably come across PointsBet. This sportsbook allows users to wager on the US's most prominent sports, including the NBA, NFL, MLB, and WHL. The betting platform is operational in New Jersey, Indiana, and Iowa. New users get an instant $250 in free bets after the first deposit. Apart from that, PointsBet offers attractive promotions all year round, including the famous 'Crowd Boosters,' where every 100-200 bet plays get a single point. The PointsBet app is one of the most easy-to-use you can find. It has a display of the top markets and available daily promotions.
MGM Sportsbook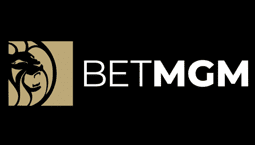 Now BetMGM, MGM serves an exciting sportsbook experience to Colorado, Indiana, Nevada, New Jersey, and West Virginia. It has a mobile app available for both Android and iOS-enabled phones. New customers get a risk free $500 as a bonus for the first deposit. Other promotions include a free $200 in-player wager for every $50 in-play bet; Bet the First Dance, where users pick the first player to score; Money Monday Clubs, available weekly, and more.
SugarHouse Sportsbook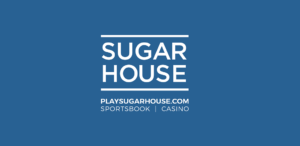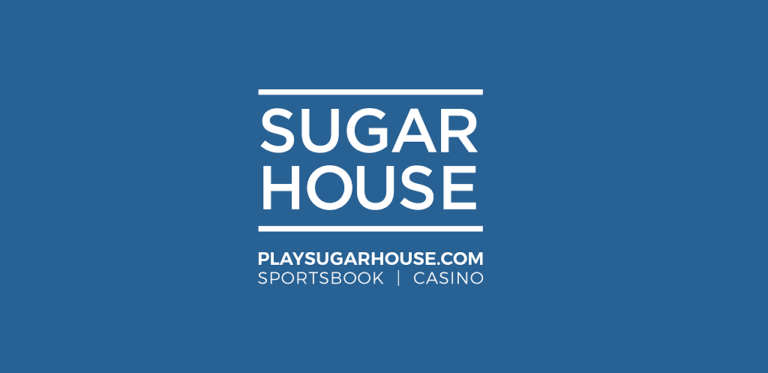 SugarHouse Sportsbook is a recent addition to the New Jersey gambling scene. It has since gone on to become one of the top US betting sites. Since its introduction, the online casino has maintained an average of 20% growth rate. The platform offers a mouthwatering 100% bonus for the first deposit of $250. The sportsbook is user-friendly, recognizing the user's details and location quickly. Users can either access the platform via the web or the mobile app.
William Hill Sportsbook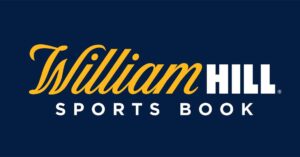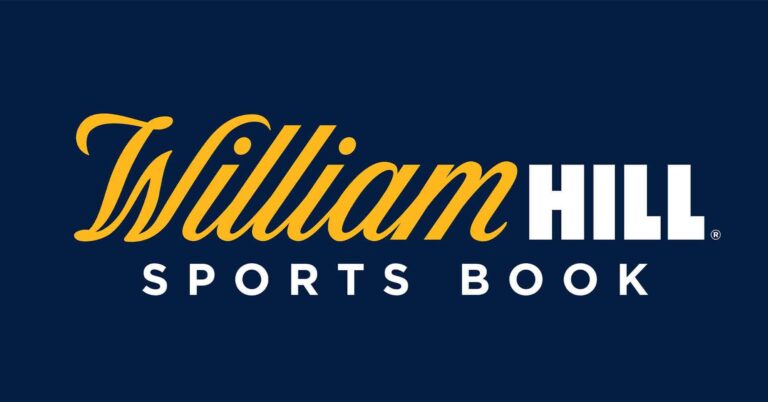 William Hill is a veteran retail Sportsbook, with over 85 years in the game. Founded in the UK, the betting platform stepped into the US in 2012 and hasn't looked back ever since. It has operator's licenses in the Bahamas, Spain, Italy, and Sweden. The site offers a welcome bonus of up to $500. There are also different promotions, such as horse racing bonuses and enhanced odds. A unique offer is the #YourOdds promo that allows users to obtain odds for a wager directly from William Hill. They also offer live betting options that enable users to place bets on events while they're in play.
FanDuel Sportsbook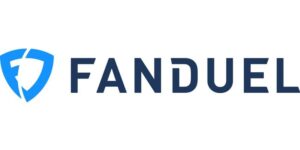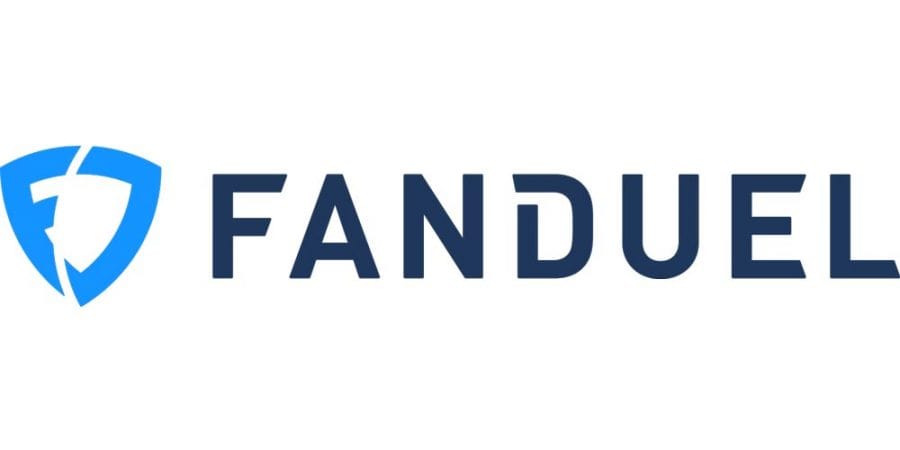 FanDuel is one of the first sportsbooks to hit the scene in New Jersey, Colorado, Indiana, and Pennsylvania. With a bonus of up to $1000, FanDuel has one of the most attractive sign-up offers in sports betting. FanDuel Sportsbook offers point spread and Moneyline for top sports in North America; you can wager on NFL, NHL, NBA, MLS, MLB, MMA, Golf, and Tennis. This bookmaker also has a well laid-out website. On the right side is the list of sports, Live Games, Betting Guide, and other useful links. The left side has your slip, which shows the bets you've placed. FanDuel's mobile app is equally usable and efficient.
Caesars Sportsbook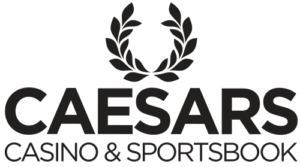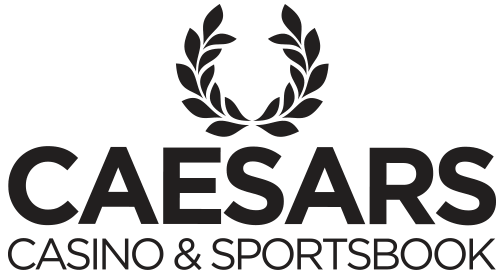 Caesars Online Sportsbook offers betting in nearly all sports around the globe. While the site is exclusively for US bettors, it hosts offerings for many international sports leagues. Users can place a wide range of wagering types, including moneylines, point spreads, totals, futures, and parlays. At Caesars, new customers get a free $300 bonus with an initial deposit of $300 or more. Caesars sportsbook also features the Caesars Rewards Program, where users get rewarded for accumulating Tier Credits.
888Sport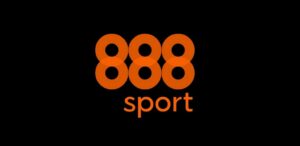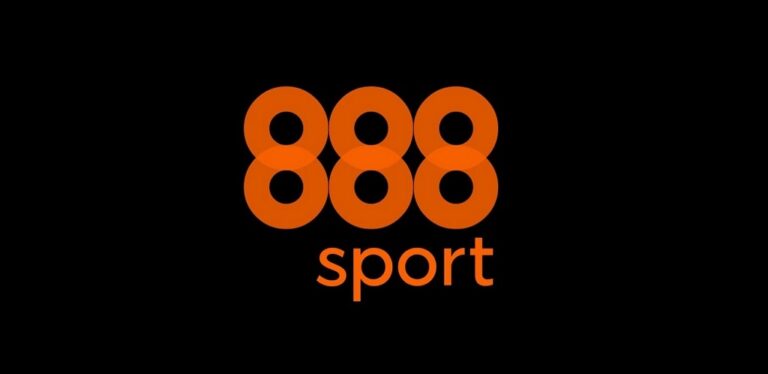 888Sport is a dynamic sportsbook licensed in New Jersey. The site offers odds on dozens of sports, including NFL, NBA, MLS, NHL, NCAAF, PGA, Champions League, and Ryder Cup. Registering with 888Sport gets you a no-deposit bonus of $10. There's also a risk-free bet of up to $500 applicable to your first wager on the platform. The website is accessible via mobile phones and tablets. Players may also choose to download the mobile app for iOS and Android, which offers the same markets as the desktop site.
BetStars Sportsbook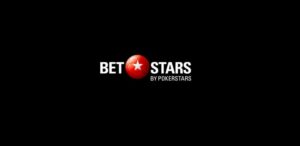 BetStars Sportsbook has several offerings; basketball, football, horse racing, tennis, baseball, cricket, and more. It's an extension of the world's largest online poker site, PokerStars. BetStars came into the scene in 2001 and has built a reputation over the last two decades. BetStars stands out with its 'Request A Bet' option that allows you to ask for an odd on a bet. The site gifts a $20 bonus for an initial deposit of the same amount or more.
Hard Rock Sportsbook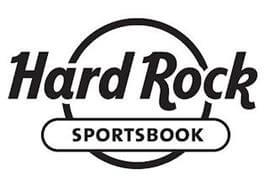 Hard Rock Sportsbook became available in 2019 to bettors in New Jersey. Although it's a new sportsbook, its parent online casino (also known as Hard Rock) has built a reliable name. The sportsbook provides a 100% matched bonus of up to $1000. But that's not the only bonus or offer you get. New players get 50 free spins, and there's a $100 bonus on the first wager.
Types of Sports to Bet on With Online Betting Sites in the US
For the majority of American bettors, the top sports are soccer, basketball (NBA), football (NFL), hockey (NHL), tennis and baseball (MLB). However, several other sports feature on US real money betting sites. They include college basketball, college football, motorsports, horse racing, combat sports, and golf. Let's take a look at the top sports to bet on in the United States:
Soccer
Soccer, known as football in most countries, is the most popular sport in the world. No wonder it's the biggest sport to bet on the US. Many online betting sites offer odds on major soccer leagues and tournaments from around the world. Betting on soccer games is straightforward, as the game is not difficult to understand.
Tennis
Tennis takes the second spot for several reasons. First, tennis competitions are available throughout the year, meaning bettors always have a game to bet on. Secondly, tennis games are viewed by a large audience. With 211 national tennis associations, the sport is incredibly popular. Also, the game is simple to understand, even for first-timers.
Football
The American Football season runs from September to December. With 256 games throughout the season, there're plenty of games to bet on. Bettors could place a simple wager on who to win or go with Totals.
Basketball
The NFL presents the most challenging, but rewarding games to wager on. The professional basketball league is a complex one, and making the right predictions. However, many bettors find the challenge enjoyable, considering the incredible odds the sport offers.
Baseball
Like Basketball, betting on Baseball requires in-depth knowledge of the sport. With 2,430 games played in a season and tons of teams, you need some preparation as the season starts. However, baseball betting mainly involves Point Spread. That means your job is picking the game's winner.
Hockey
Ice Hockey is another popular sport to bet on, especially for professional bookmakers. The NHL league is very unpredictable and good knowledge is needed to make wins.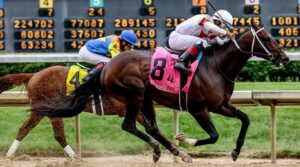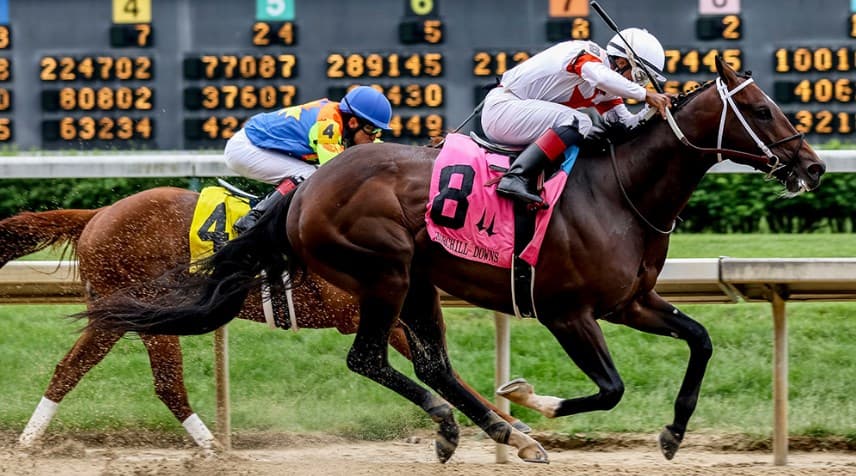 Horse Betting and Best Racebooks
Horse Betting is a popular aspect of sports betting. It usually takes an entire section in most sportsbooks. If you're looking for the best racebooks to wager on, consider the following online US horse racing betting sites:
Nyra Bets
Nyra Bets is a popular online horse race betting site, with great betting odds and huge payouts. The racebook offers a 100% Sign Up Bonus for new players. Players can wage on the most popular horse race events, like Kentucky Derby, Preakness Stakes, and Belmont Stakes.
TVG Horse Betting
TVG is a leading online racebook in the United States. It offers betting on the hottest horse races across the country. The platform hosts a number of racetracks in the US, and tournaments all around the world.
Amwager
AMWager offers one of the fast ways to bet on horse races. With odds tips and other important data, players get an edge in their betting experience. There's up to $500 bonus on sign up and other mouthwatering rewards.
123Bet
123Bet is an online betting site that allows players to wager on thoroughbreds, harness racing, and quarter horses around the United States. The company has its license from North Dakota Racing Commission, and stands as a better alternative to most racebooks.
Xpressbet
Xpressbet is a desktop and app-based betting site that offers legal horse race wagering. New players get a no-deposit bonus and a deposit offer. The site also has a robust referral and rewards program.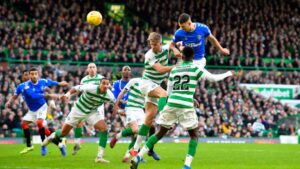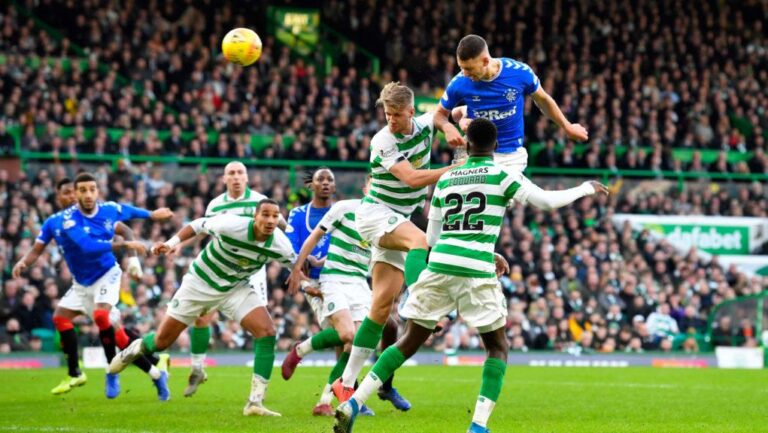 Types of Bets to Wager on Sport in The US
Point Spread: A point spread matches two unbalanced odds by taking points from the favorite team and giving points to the underdog. Oddsmakers are responsible for executing that. Placing a point spread means picking a team that'll likely cover the point difference. Let's take two NBA teams, for example, listed as: Los Angeles Lakers: -9.5, Boston Celtics: +9.5. In this scenario, LA Lakers is a favorite team to win, thus the minus sign. If you place a wager on the LA Lakers, the team must win by ten or more points to cover the spread. If the stake was on the Celtics, they have to win the game outright or lose by 10 points or more to cover the distance.
Moneyline: Playing a Moneyline is as simple as picking the game's winner. If the Toronto Maple Leafs and Florida Panthers have a game, you put money on who you predict to win.
Futures: Futures involve putting your stake in a player's milestone or a major sporting event for the season. For example, you can bet on the World Series champion or the NBA's Most Valuable Player for the season.
Totals: Oddsmakers set a total score for every game. You predict whether the combined teams' score will go over/under the set score to win totals. If the eventual score is the same as the set total, bettors get a refund.
Parlays: Combining several bets to form a single ticket gives you a parlay. You could add a point spread, totals, and Moneyline into one. All individual bets must pass for a parlay to win.
Types of Bonuses on Betting Sites in The US
Bonuses make one of the biggest reasons for betting sports online in the US. However, getting the best gambling bonuses can be challenging. Let us discuss the most popular bonuses:
Deposit Match
You can receive this bonus after your first deposit, no wonder you will see this type of promotion at all betting sites.
Bet Credits
A form of promotion, in which you get additional money to your discount to bet. This money is not to withdraw but with them, you can win a bigger prize and cash out of it.
Free Bet
Is similar to Bet Credits. You can expect to receive such a bonus after the registration.
Risk-Free Bet
Exiting bonus! If you win with your risk-free bet, your prize goes to you. In case you lose, you will stake up to the amount stated in the promotion.
So, do not forget to consider bonuses and promotions because they can bring you real money, but always check the requirements first to understand all pitfalls. 
Finding Best Odds For Legal Sports Betting

Being accurate with your bets is a crucial task for all gamblers. Calculating odds, though, is an important activity. 
Odds indicate the ratio between the amounts staked to bet. For example, odds of 4 to 1 mean that the bookmaker stakes four times the amount staked by the gambler. So by analyzing odds you can find the best deal. 
To increase their chances to bet on the best prices gamblers engage in line shopping. This is a name for comparing the odds at different sports betting sites to find the best options.
Safety of Online Betting Sites
After a long and tough process of checking off many boxes, a lot of online sportsbooks got their approval to operate legally. Betting sites that we discuss and recommend here are 100% legal, so you are free to bet there and have no worries about the safety and security of your data. However, you need to be careful picking new sport betting sites. Here are a few tips that will help you indicate the illegal sites:
Cryptocurrencies are among banking options. Legal sports betting sites in most cases deal only with some classics like debit or credit cards. However, banking with PayPal is also an option. 

An unusual ending of the domain name. Legal sportsbooks have a .com on their name ending.

Poor construction of websites or apps. Long loading periods, bags, or too many ads are signs of illegal sportsbooks.
How to Deposit and Withdraw Money with Sportsbooks in the US
Online sportsbooks in the USA offer a variety of ways to deposit and withdraw money from their platforms.
Deposit: Most bettors make deposits to their accounts via credit and debit cards such as Visa, Mastercard, Visa Electron, Vida Delta, and Electron. E Wallets also rank as another popular deposit method. Widely-used E-wallets include NETeller, Click2Pay, Click and Buy, PayPal, and Skrill. Other deposit options include online banking payments, instant e-checks, bank wire, MoneyGram, and Western Union.
Withdrawal: The commonly-used withdrawal methods include Credit or Debit Card, NETeller, Skrill, PayPal, Bank Transfers, Cheques, Click2Pay, Instadebit.
Mobile Sports Betting in The US

The United States gambling industry is replete with betting apps. With most of the country's states on the path to legalizing online sports betting, we can only expect more. Some of the best sports betting apps in the US include William Hill, Points Bet, SugarHouse Betting App, BetMGM Sports book, TVG Horse Betting App, BetAmerica Sports book, 888 Sports and DraftKings mobile app. Mobile betting apps provide an on-the-go sports betting experience. With developers paying keen attention to simple user-interface and easy navigation, these apps are becoming the top choice for many players. When looking for the right app, consider looking at the reputation, legality, design, in-betting options, and sports collection.
Most Popular Sports Events Among Bettors in The US
Popular sports events in the US mark a betting highlight for many bettors. According to the American Gaming Association, around $150 billion is spent on sports betting annually. The Super Bowl draws the largest number of bettors in the country, with over $7 billion spent in 2021. That's no surprise as an estimated 100 million people view the game. Next is the NBA Finals which a significant number of bettors wage on. March Madness and the World Series are also popular sports events among bettors in the US. Other important sporting events include Stanley Cup, Triple Crown, and NBA Conference. The Kentucky Derby is the biggest horse race event, with American bettors wagering $250 million on it.
Conclusion
The scope of US online sports betting sites is likely to keep widening. With the rise of women's sports and the evolution of esports, there'll be more markets on which to bet. Many states will complete the industry's legalization, giving room for the best bookmakers in the US to expand. It'll be no surprise if more sportsbooks spring up. Take advantage of the industry's golden opportunities and place your bets with online sportsbooks in the US.
FAQS
Is it legal to bet on sports in the US?
Several states in the US have passed legislation allowing sports betting, with others on the path towards full legalization.
What online Sportsbooks in the US are the most popular?
Popular sportsbooks in the US include DraftKings, PointsBet, MGM, SugarHouse, William Hill, FanDual, Caesars, 888Sport, BetStars, and Hard Rock Sportsbook.
How old should I be to bet on sports in the US?
The legal age for sports gambling in most states is 21. Some states, like Wyoming, set the bar at 18.
Which sports can I bet on in the US?
You can wager on a variety of sports in the United States. The most popular ones include basketball, football, handball, golf, soccer, college football, college basketball, and hockey.