Betting in Pennsylvania: A Full Guide
Pennsylvania has always been a state great for sport, and now is also great for sports betting. The Professional and Amateur Sports Protection Act (PAPSA), set up in 1992, had for years placed an embargo on legal sports betting across most states in the United States. In states like New Jersey, lots of attention was given to the legalization of sports betting, which left many wondering when sports betting in PA would become legal. The State of New Jersey won its US Supreme Court case in 2018, and The Professional and Amateur Sports Protection Act was reversed. This gave to every state, the power to set up its independent sports wagering laws. Governor Tom Wolf had in October 2017 approved a bill that allowed casino gambling at truck spots, airports, and online in PA. With the subsequent nullification of PAPSA, online and mobile sports betting in PA became fully legal. A major incentive behind the demand for the legalization of sports betting is the tax revenue it generates for the state and PA looks determined to make the most of these tax revenues.
Best Sports Betting Sites
How to Bet in Pennsylvania
Since the legalization of sports betting in Pennsylvania, alternatives to physical sportsbooks have been on the rise, and now, individuals can also wager online via web or apps. The only requirement is to be above 21 years of age and physically located within the state. The process to start betting as well is pretty straightforward.
Register: PA has a wide range of sportsbooks, and it makes sense to use more than one to compare wager lines and pick the best option. Only basic info is usually required – name, e-mail, and a few others. Your location is also verified. Most licensed providers utilize geo-location software to ensure you are within state lines at the time of registration.
Deposit: A significant part of getting a PA betting account up and running is funding your account. Credit card transactions are commonly used, but there are far easier methods that are less declined by banks.
Locate your wager: Most Apps organize events by the sport and make navigation easier. Once you identify the sport, you can locate it and place a bet on it.
Place your wager: Bets can be placed as individual events or as a parlay bet. Once the selection(s) is/are made, the amount to bet is selected and placed. Once the game ends, the bet is settled, and the money becomes available in your account.
Options also exist for live betting. In this case, you can wager on a game in real-time. The odds increase or decrease, depending on the events that unfold, which adds an extra angle to the online wagering experience. Wagers can also be redeemed early or cashed out on specific sportsbooks.
Payment Options for PA Online Sports Betting
Some of the various deposit methods accepted by PA online betting sites include:
Credit Cards – Most common, although deposit requests are frequently declined by banks.
Paypal – Popular, can be used for deposits and withdrawals
Online banking – The most straightforward method. Rarely gets declined, and on cashing out, your money goes straight into your account.
Prepaid Cards – Usually introduced by specific sportsbooks
Skrill – a very fast and easy-to-use means of payment accepted on virtually every sportsbook. Its e-wallet option makes its integration easier with sportsbooks.
PayNearMe – a new and exciting deposit means, it allows you to use real cash instantly at tables, slots or wherever you want to lay it down.
Most Popular PA Sports Betting Games
Sports betting in PA remains restricted to actual sports events. Events with predetermined outcomes like the NFL drafts cannot be wagered on in PA. There is a large pool of sports that can be wagered on ranging from motorsport to soccer, tennis, and even golf. But for the locals, a bet on a professional state-based team slaps more.
Horse Racing – Pennsylvania has six race tracks fully functional. Horse racing was the foremost type of gambling legalized in PA, and online betting websites offer a suitable alternative to off-track betting.
Basketball – The Philadelphia 76ersare the only pro basketball team in PA and have risen through the ranks in recent years. Wagers can be placed on a side to win, on specific quarters, as well as totals.
Hockey – This is one sport that divides PA as the Philadelphia Flyersand Pittsburgh Penguins usually square off in the same division. Wagers on correct-scores, the first goalscorer are commonly placed for this sport.
Baseball – Pittsburgh Piratesand Philadelphia Phillies are the two professional baseball teams in PA. They play in different divisions and rarely face-off but offer exciting options for their faithful to wager on. Strikeouts and hits and combination scores are options frequently wagered on.
Football – PA has two pro football teams, the Philadelphia Eaglesand Pittsburgh Steelers. They play in different conferences and face off only once in four years. The rivalry, as such, is not so keen, and they make for excellent betting options. Match Total and First-to-score are some of the most common options played.
You can find thousands of bets on PA online betting apps and some of the most common include: Early redemption bets, Futures, Live betting, Money lines, Round robin bets, Parlay bets, Player props, Point spreads, Team props, Teasers and Totals (overs or unders).
Aspects to Consider in Choosing an Online PA Sportsbook
The various betting sites in PA have unique features discussed below that make them enticing in their own right. Depending on your preferences about deposit methods or wager redemption or app user interface, you can make a choice. If you are not sure what suits you best, this will help make your mind up.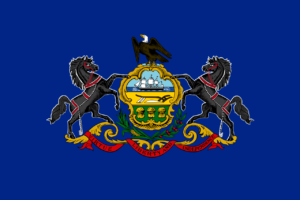 Security: It is crucial to find out if the sportsbook is legal and regulated. PA regulated sportsbooks have strict rules they have to adhere to, which ensures that your money is safe. There are several betting sites online, but most are offshore providers, hence, difficult to trust.
Ease of Deposit: To use an online sportsbook, you need an easy means of making deposits. Many offshore sites use bitcoin and illegal MoneyGrams to make deposits. With regulated PA sportsbooks, such problems are circumvented, and you can easily make deposits and withdrawals, securely, from your account.
Betting Markets available: Although many sportsbooks may appear to have similar markets, they don't all provide the same markets for the same event. A comparison between two or more will help you make the best choice.
How good the odds are: Bookmakers have different odds depending on their predictions. No two sportsbooks have the same odds. You can compare odds to find out, which helps maximize profit based on your prediction.
Promotions and Bonuses: Some sportsbooks offer bonuses upon signing up, some provide a "no-loss" assurance to new users on their first wager as well as a few other bonuses. Occasional promotions, too, can sometimes be the nudge to give a sportsbook a try. These are useful considerations in deciding which sportsbook to use.
Do they have a Mobile App: Your smartphone is a big part of your daily routine today, and if the sportsbook provides a mobile app that can be downloaded, it makes the user experience easier and more exciting.
It is essential to find the option that you can trust, with an easy means of making deposits, which provides the most markets and best odds. A mobile app will also be a fantastic advantage.
Best Online PA Sports Betting Websites
Online sports betting and casinos are fast taking the place of physical sportsbooks. With a wide range of options across Android and iOS platforms, users are getting spoilt for choice. Although many still love the euphoria associated with watching games together with others and cashing out physical tickets, the ease of online sports betting in PA means it keeps getting more popular. Some of the best online sports betting apps in Pennsylvania include:
DraftKings Sportsbook: The Daily fantasy sports (DFS) franchise following its successful launch in New Jersey set up shop in Pennsylvania in November 2019. It features a unique technology with a fast user interface, live betting options, and DraftKing online Casino.
The provider boasts a $25 non-deposit sign up bonus. On signing up, you get 100 percent returns on your first bet up to $500 and a $500 deposit bonus. This makes for a free bonus up to $1000 – unrivaled by other sportsbooks. The provider also features an app available on Android and iOS identical to that of the app available in New Jersey. The added Casino feature provides new players with $200 risk-free play for 24 hours once they sign up.
Fox Bet: This is arguably the best PA online betting platform available via web and an app. Launched in PA just before the commencement of the NFL season, it has been touted as providing the most engaging user experience in Pennsylvania. The app is unique to Pennsylvania and is unlike the DraftKings app, which is the same across states. The app provides a platform for sports betting as well as FOX's online casino with a vast array of casino games.
The platform does not offer online transactions as a means of making deposits and withdrawals. Still, their $500 risk-free bet and up to $500 deposit bonus make them an irresistible choice.
Unibet Sportsbook: In conjunction with Mohegan Sun Pocono, Unibet launched its popular sports betting app in PA. Being a new brand, it has a pretty straightforward interface that's less sophisticated than FOX's or DraftKing's but is still very handy. They offer a great sign up bonus with $20 free with no deposit and a $250 risk-free bet.
There is an android app available for download, while iOS users can access the platform via web in conjunction with the GeoGaurd App.
FanDuel Sportsbook: FanDuel ranks as one of biggest online sportsbooks by quite some distance, but there is no physical FanDuel sportsbook in PA. As a result, licensing regulations by the Pennsylvania Gaming Control Board meant that they had to team up with Valley Forge Casino Resort to launch their app in PA. Remarkably, FanDuel became the sportsbook to have an iOS app coded natively for iPhones and iPads when they launched
The app has a classy and straightforward interface that is easy to understand, although occasional bugs are a minus. They offer live betting options, but the overall experience with markets and odds available is not as good as the above-mentioned PA online betting sites. They offer a $500 risk-free first bet offer with after the user signs up in PA.
BetRivers: BetRivers is the PA version of the popular SugarHouse sportsbook, but does not offer an iOS mobile software. iOS users can only access the provider via the web in tandem with the GeoGaurd App. They offer the best range of deposit options and match the user's first deposit to the tune of $250
This bonus has to be played just once and afterward redeemed, making it the best and most user-friendly bonus compared to its other counterparts. Compared to FanDuel's mobile app, which has the prettiest looks, its interface is pretty bland. But beyond this are some of the best in-game odds and user-friendly promos and bonuses. The app also provides access to the SugarHouse casinos with slots and table games.
Parx Sportsbooks: This was the second operator to apply for a license in PA and is the biggest PA casino as per revenue. It can currently be accessed via web and mobile platforms, both Android and iOS. Parx offers two types of promotions, the first is a no-deposit $10 bonus upon sign up, and the second is a first-time risk-free deposit bonus of up to $250
The app also features the Parx casino, which runs a loyalty program – X-club, which can be linked to the sportsbook account, with a free $10 slot pay for new users. The majority of these PA online betting sites also feature real money online casinos where games can be played for more money. Some PA online casinos like the Hollywood Casino, as of now, don't double as betting app. Casinos, unlike sports wagering sites, are full of various real money online casino games and poker rooms. Wagers are placed on these games other than real sporting events. The top available online casino games in PA are:
Slots
Blackjack
Roulette
Baccarat
Progressive slots
Jackpots
Video poker
The game of Poker is unavailable via casino apps in PA but can be played through PokerStars. Live dealer casino games are also not available in PA unlike in New Jersey's where there are several blackjack options.
The PGCB And PA Online Sports Betting
As per the Pennsylvania Gaming Control Board, there are currently 9 licensed online wagering sites and 9 licensed online casinos. The PGCB is the agency with the responsibility of overseeing and regulating all casino gambling, horse racing and sports betting with the state. It was founded in 2004 and following the reversal of the Professional and Amateur Sports Protection Act (PAPSA) in 2017, it serves as the body responsible for approval of all gaming licenses. The regulations enacted by the Pennsylvania Gaming Control Board also ensures the safety of the player's funds and privacy of personal information provided Sports betting in PA is full of strict regulation, and the most important primary laws include:
Each Category 1-3 casino is eligible for a sports betting license.
The cost of a license is a one-time fee of ten million dollars.
It allows online and retail wagering on sporting events across a range of sports, as approved by the PGCB.
Each licensee gets a single online sports betting skin.
Each betting site needs to prominently feature the name of the casino operating the app or website.
Licensees can open supplemental retail sportsbooks at off-track betting and PA satellite casino locations operated by the license holder.
Both online and retail sports betting are taxed at 34% plus a 2% local share assessment (36% total).
Sports betting in PA varies considerably from other states where sports betting is permitted like New Jersey. One major difference is the PA betting regulations which are more restrictive than those in New Jersey. Betting in PA is solely on sporting activities, unlike in New Jersey, where events like the Oscars, Elections can be wagered on. The NBA and NFL drafts are examples of events with predetermined outcomes that are available for betting in New Jersey. As a result, the number and range of bets in New Jersey are far more than in PA. College and High School sports can also be wagered on in New Jersey, with the exception of college games or events in New Jersey or on any New Jersey college team. In PA, College sports can be wagered on, including PA based teams, but High School sports wagering is not permitted. As a result, local faithful get to wager on their favorite college teams, including the Penn State Nittany Lions, Pittsburgh Panthers, and Temple Owls.
Conclusion
League partnership is one of the ways licensed sportsbooks can gain advantage over offshore sportsbooks via branding and data sharing. In 2018, Caesars Entertainment became the first gaming franchise to sign a deal with NBA and NHL teams (Philadelphia 76ers and New Jersey Devils). This has to be a sign of things to come. We have covered all aspects of sports betting in Pennsylvania so far and you are ready for a fascinating wagering experience. The market for PA sports betting has still not reached its maximum potential and will only get bigger. The staggering tax rate of 36 percent on sportsbooks remains a fleeting limitation but more providers are expected to come up soon irrespective.
FAQ
Is Sports Betting Legal in PA?

Yes. Sports wagering was legalized in PA in 2017, and following the reversal of The Professional and Amateur Sports Protection Act (PAPSA), regulated betting is permitted on licensed betting website and apps.
Do you have to be located in PA to bet?

Yes. You have to be within PA state lines to place a bet on PA online sportsbook. A Geo-location software integrated into the sportsbook's site ensures that the location restriction is adhered to.
Why can't your iPhone support some PA Betting Apps

Following a change to the rules guiding apps available on the Apple store, only apps designed specifically for apple software will be available on iOS. A few providers have developed theirs, but for most, this is an uphill task.
Are offshore sportsbooks legal in PA?

No, they are not. Offshore sportsbooks are not regulated nor licensed by the PGCB, and as such, wagering on such websites is illegal.
How to apply for a Pennsylvania sports betting license

To be eligible for a PA sports wagering license, the provider has to be a category 1-3 casino and pay a one-time fee of $10 million. 
Can you bet on college sports in PA

Yes. Online bettors in Pennsylvania can wager on all professional and college sports, including Pennsylvania college teams based in PA. But wagering on high school teams is not permitted in Pennsylvania.
Do you have to pay taxes on sports betting in PA?

Yes. Once the user earns $600, in winnings at a sportsbook, tax forms are sent to you. You can write off your wagering losses, but only the amount that is not offset by subsequent winnings.