2021 Brings Record-Breaking Revenue to the PA Gaming Industry
Andy Brown
Published: Dec 17, 2021
Updated: Jul 10, 2022
2021 was still harsh for many industries, but American casinos sustained and even reached record revenue. According to the American Gaming Association, this year, the American gambling industry has earned $44.15 billion and already broke the 2019 record of $43.65 billion, while the year is not over. In this regard, Pennsylvania was among key successors as the state's gaming industry already reached $3.9 billion, also breaking the previous full-year revenue record of 2019.
For this almost 4 billion all-time high, slots were the biggest contributor as they brought $1.9 billion to the PA operators. They are followed by iGaming ($1 billion), table games ($758.6 million), and sports betting ($382.6 million).
Figures for November and December 2021 are not available yet, but according to PA Gaming Control Board, October also brought the all-time monthly high revenue of $425.9 million. The previous record high was also set this year, in July 2021 ($423.6 million). 
Reasons for Success of the PA Gaming Industry
Strong demand: American players missed the opportunity to gamble offline because of COVID-19 pandemics. As a result, people played more online, as well as rapidly returned to casinos when restrictions were over.

iGaming: In PA, online gambling is legally regulated, and this market is growing rapidly. In the recent period, online casinos also improved their service by adding new slots and live dealer games.

Sports betting: Online sportsbooks were first introduced in PA in 2019. While 2020 was not a very active year for athletics, in 2021, the vast majority of competitions returned to the calendar.

Commuter casinos: In PA, you can plan a short trip to your gambling destination and come back by car on the same day. This became even more important due to the COVID-19 pandemic, as many gamers preferred to avoid airplane travel. 
PA Casinos Recovering from COVID-19 Pandemic
In PA, casinos were closed from March 2020 until June 2020, and reopening required introducing restrictions to avoid the spread of COVID-19. The safety measures included the limits to the number of visitors, ban for foods and drinks near the tables, and installation of plexiglass barriers. Restrictions were even heavier for the operators placed in the city of Philadelphia.
Thanks to the proactive worldwide response to the pandemic, things started to go back to normal in 2021. Q2 and Q3 of 2021 were record-breaking in revenue, which proved the recovery of US gaming. 
"Two straight quarters of record gaming revenue is an incredible accomplishment in any context, let alone after the most challenging year in industry history. Our recovery is not a flash in the pan, but rather a sustained result of our leadership in responsible reopening, world-class entertainment offerings, and widespread favorability", — commented on this issue AGA President and CEO Bill Miller.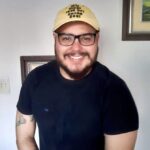 Andy is a skilled recreational gambler for more than 11 years. His primary focus is on the regulated US online casino and poker markets. Editor-In-Chief at Gamblerzz.com.