The Best Youtube Channels for Gamblers
Andy Brown
Published: Jan 20, 2021
Updated: Sep 17, 2021
When you start gambling on an online casino, there are plenty of things that you need to be aware of. Whether it is the rules or gaming strategies, you need to be well-equipped with all the right information. Irrespective of whether you are a beginner or professional, there are a bunch of sources out there to guide you. You would agree to the fact that it is way easier to grasp video content compared to the written one. Undoubtedly, YouTube emerges as a great option to learn within your area of interest. You will find an abundance of information scattered on YouTube that can help you with your gambling journey. It is only a matter of selecting the best for yourself.
These channels are not just meant for entertainment purposes, but you can learn a wide range of gambling-related things. Top gambling vlogs have got massive support from the casino fans due to the multitude of information they offer. These channels are entertaining and appealing to the viewers, so they are indeed, worthwhile.
But how do you know whether those videos are good enough? Instead of wasting your time searching for the an interesting source, we have aligned some of the top-rated gambling YouTube channels that you must follow right away.
Top Rated Gambling YouTube Channels
Check out the list of top-rated gambling platforms that are meant just for your diverse gambling requirements. From gambling strategies, tips, game rules to other entertaining content, you can find everything on these YouTube channels:
PokerStars
When it comes to talking about casinos, poker is the game that comes to our minds. Poker perfectly defines the casino culture and has been around for a long time now. If you are particularly inclined towards poker, you would definitely know about the PokerStars YouTube channel. Here you can find interesting and entertaining information about poker under one roof. There are plenty of educational videos where you can learn about poker strategies. The channel brings together many gambling professionals who will guide you in the right way regarding poker.
PokerStars is by far the most popular YouTube channel for gambling. It holds a massive subscriber base of 981,000 and more than 400 million views on the videos. All the content is posted on every Sunday, Monday, and Wednesday at 6 pm. Viewers can get dedicated poker information from this YouTube channel and learn how to steer their game towards victory. The content will keep you gripped to the channel as it offers the best and the entertaining poker action. You can also follow their social media pages that will give you live updates of the videos. Each video has something unique to offer you as it will teach you a new strategy or trick to tackle the game next time.
Generally, the games are live streaming action where you will get the live-action of the games that you already love. These games will be played by some of the great gambling professionals. For instance, the "Best of Shark Cage" video featured Ronaldo, the legendary soccer player against Sam Grafton and Tito Ortiz.
Similarly, you will find plenty of videos where you can see some big celebrities who happen to be poker enthusiasts as well. If you want some unwavering poker action, PokerStars is the best place to be.
Brian Christopher
When it comes to talking about gambling YouTube channels, one cannot miss this pioneer. Brian Christopher hosts the YouTube channel BCSlots Daily. Just like the name suggests, the channel is particularly focused on slots.
Brian Christopher is a popular social influencer who creates engaging, informative and entertaining content regarding casinos for his global viewers. At present, BCSlots has more than 155,000 subscribers and over 100 million views which is a massive number for a casino YouTuber. He started BCSlots Daily back in 2016 when he was working as an actor in Hollywood. Brian Christopher has been mentioned in plenty of Forbes articles for his YouTube channel. Brian has been creating entertaining content for his viewers that has kept them loyal to the platform.
When his subscribers' count started growing, Brian took full time charge of the YouTube channel. His commitment and hard work definitely got paid off when he gained millions of likes, views and subscribers. The fact that he uploads daily videos is what attracts the viewers the most. He does not compromise on the quality of the videos even if he posts daily. Brian travels across the US, and his videos are majorly live streams of casinos, strategies to play, his epic reactions and many more.
Recently he uploaded an entertaining video called "My Biggest Jackpot Challenge Ever" where he showcased how he managed to bag the jackpot. Most of his videos are created in this format where he takes the viewers to a roller coaster ride of gaming and throws some valuable insights in between.
Certainly, Brian Christopher has created a unique style of his own that has bagged him a reputable position in the industry. The YouTube channel is a big hit, and Brian is extremely good at what he does. You can rely on Brian Christopher for any casino related information in the most entertaining format.
VegasLowRoller
When we think about gambling and casinos, the picture of glitz and glam from Vegas comes to our mind. Starting a YouTube channel with the name Vegas is itself a catchy attraction. VegasLowRoller is yet another slot-based YouTube channel that is quite famous among its viewers. We are acquainted with the term high roller, which is actually the game which has high limits. It is meant for those who are willing to invest humongously on the games. However, the concept of VegasLowRoller is completely the opposite.
VegasLowRoller claims to be the low roller that finds you the best big wins and sometimes mega big wins. This YouTube channel is meant for all. Whether you are a casual gambler, pro player or just a beginner, you will find the content on this YouTube channel extremely entertaining. VegasLowRoller has more than 80,000 subscribers and over 51 million views; these numbers certainly depict the quality of work done here.
The VegasLowRoller is best known for the intricate slot reviews that guide players to showcase the best performance. Though YouTube claims not to be a high roller, he is pretty successful in his venture. He provides excellent strategies to his viewers to win big. The host travels to different casinos and shares his live experience. One video that got massive views was "Going Crazy Betting $50 Dollars A Spin On A Slot Machine".
He believes that everyone should be brave enough to roll the dice and fickle with their fortune. That's the least gambling enthusiasts can do. VegasLowRoller is always up to the mark when it comes to creating engaging content for the viewers. That's the reason his subscribers' count is increasing every day.
American Casino Guide
If you have been in the gambling industry for a while now, you would definitely know about the annual issue of the American Casino Guide. It was a bestselling book in the United States that focused on casino and gambling topics. The book was published in the year 1992 and was an instant hit among the gamblers. The American Casino Guide YouTube channel is the digital counterpart of the book started in 2006 that educates and entertains its viewers on topics related to gambling.
It is a one-stop destination to acquire information regarding casino games. You will get to learn many tips and tricks to win the respective games. The videos majorly focus on slot machines strategies, roulette techniques, craps bets, and other gambling related things. By regularly following this YouTube channel, you will get some valuable information regarding where to invest your money and what to expect from the casino. The author of the guide, Steve Bourie, can be seen interviewing big gambling experts and getting valuable insights from them.
The videos are designed in an entertaining and engaging manner that offers a better understanding of the subject matter. For instance, the "How to Win At Slots" video interview was a big hit as it mentioned the tricks and strategies of a professional.
You will never leave empty-handed from this YouTube channel; you will always find an abundance of information to gather from here. Covering every topic in detail is the major attraction of this YouTube channel that grabs the attention of the viewers. You don't have to go searching for multiple YouTube channels when you have one for all.
Rocknrolla's Gambling Channel
You will come across many gambling channels that will guide you in the right way. Rocknrolla's Gambling Channel is one such destination where you can have it all. Here you can have all the action of poker, roulette, slot and blackjack. It is a perfect spot to experience live gambling and learn some pro tips from the horse's mouth. The channel was started back in 2008 and currently holds 68,000 subscribers and over 28 million views.
Rocknrolla's Gambling Channel is running successfully among the gambling enthusiasts as it educates and entertains viewers with a galore of information. The channel is managed by a YouTube personality who is well-versed with the gambling world. He has also created a website named The Gambling Community where viewers can read blogs, news, find giveaways and bonuses, and be part of forums. The host knows how to attract the viewers with quality content that is both entertaining and educating for them. He conducts live betting on the casinos and provides valuable insights while he plays.
During the COVID-lockdown period, he kept his viewers entertained by streaming live actions from the online casinos. His "Must Watch! Insane Roulette Action" video was an instant hit.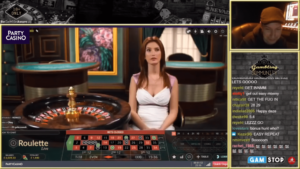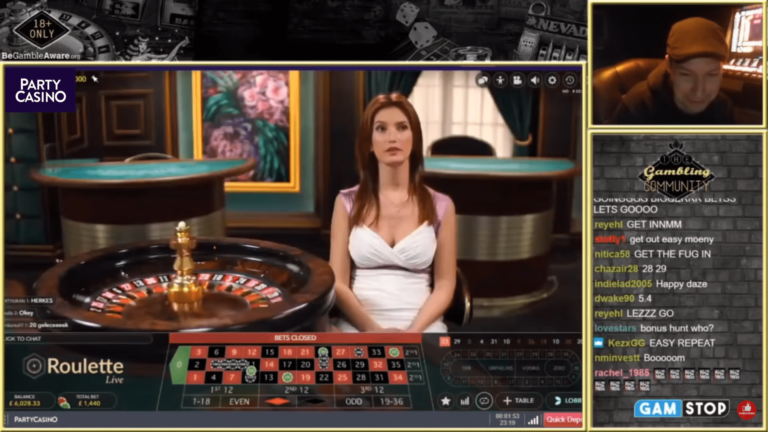 He is open to both winning and losing. As the videos are generally live stream, you will get to see him winning and losing, but always provide you with the best strategies. One thing that the host guaranteed on his YouTube channel is sheer information that is dipped in entertainment. You will be hooked to his videos once you start watching. Also, if you are just starting your gambling journey, you must definitely refer to Rocknrolla's Gambling Channel.
The Bottom Line
Whether it is learning new gambling skills or knowing about the latest casino sites, these YouTube channels will help you in every vertical. The reason these channels are a super hit is their super engaging content that attracts the viewers every time. Each YouTube channel has something unique to offer that you need to understand before choosing. For instance, if you are particularly inclined towards slots, you can rely on Brian Christopher at any time of the day. If you want everything regarding poker, you can switch to the Poker Star gambling channel for elite information. The above mentioned were some of the best gambling YouTube channels that you can follow according to their content.
If you are interested in gambling, you must definitely follow one of these YouTube channels that can help you along the journey.
Written by: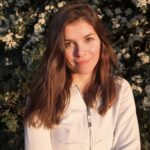 Aria works hard to make sure that residents from different states have access to honest reviews and credible information about the best legal gambling sites. She has a rich experience as a writer, SEO specialist and expert in sports betting. Sports Editor at Gamblerzz.com.