Conor McGregor Went Through A 3-Hour Surgery And Shares Updates On It
Andy Brown
Published: Jul 12, 2021
Updated: Sep 20, 2021
On Sunday, MMA star Conor McGregor underwent a surgery that was 3 hours long. The surgery was successful, and after it was over, McGregor shared an update on himself and surgery. Conor injured his leg at UFC26 against Dustin Poirier. Both Conor and his agent Audie. A. Attar has released a statement on Twitter after the surgery was complete.  
McGregor Giving Updates On His Surgery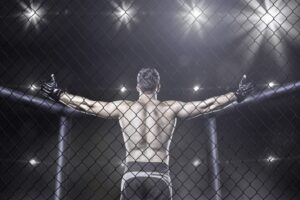 Conor posted on Twitter that he came out of the surgery room, and it went off well. He also said that he was feeling outstanding and will be on the crutches for 6 weeks. McGregor did a video and posted it on Twitter, where Conor expressed that everything went perfectly. During his video, he also thanked his fans across the globe and said he was grateful to them for showing all their love and support. Apart from that, McGregor also sincerely thanked all those individuals who showed up to watch his match and also said that the atmosphere was pretty exciting. 
A Long Statement By Audie Attar
Even though McGregor's update was short and cheerful, his agent Audie A. Attar provided a lengthy statement regarding his surgery. Attar said the surgery was 3 hours long and mainly done to repair McGregor's tibia and fibula. Attar also added that the doctors are pretty confident, and Conor will surely make a full recovery in time. Audie Attar also provided the names of the physicians who were McGregor's long-time orthopedist, Dr. Neal El Attrache, and Dr. Milton Little, a trauma surgeon. 
McGregor vs. Poirier: What Happened At The Match?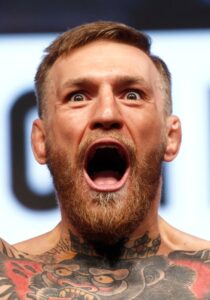 During the match between Dustin Poirier and Conor McGregor, the latter severely injured his leg and was taken out of the cage in a stretcher. The fight came to an end right after the 1st round was complete. Dustin Poirier received a technical knockout. This was due to the gruesome injury that Conor sustained. Dustin was in good form and had the power to control Conor on the mat in the 1st round. 
McGregor did his best and tried to put Poirier in the bulletin submission hold. But Poirier was able to outdo the old and outmatched Conor instantly. In the end, Conor was back on his feet and tried to dodge a shot thrown at him from Dustin. As soon as he stepped backward, McGregor's ankle got caught right underneath him. This made him fall, and once the round was over, he signaled that his leg might be broken. 
Last Words
The injury that McGregor suffered made him experience terrible pain on the mat. But now, he is out of surgery and is doing well. After the recovery period is over, McGregor will be back with a bang. Apart from that, he has also ensured all his fans through this update that he will come back stronger and perform well in future UFC matches. 
Written by: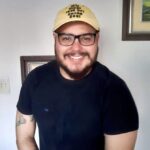 Andy is a skilled recreational gambler for more than 11 years. His primary focus is on the regulated US online casino and poker markets. Editor-In-Chief at Gamblerzz.com.