Entain Rebuffs Another Suitor As DraftKings Drops The Bid
Andy Brown
Published: Nov 1, 2021
Updated: Nov 8, 2021
Among the several acquisition deals going around the US, Entain wants to stay away from it. The company allowed DraftKings with an extension to make the formal offer, but none will be done. The recent announcement from DraftKings stated that it would not be making any further formal offer, following the discussions and analysis with the board of directors in Entain. 
The CEO, co-founder, and the director of the board of DraftKings, Jason Robins, has described the decision with the statement as follows:
"After a thorough discussion with Entain leadership, we decided not to make any firm offer to Entain this time. Depending on our best-in-class products, vertically-integrated technology stack, leading brand, and technological capabilities, we, DraftKings, are determined and confident enough in our ability to achieve our long-term goals in the North American market." 
There are not many derivations to this statement, but reading the last lines by Robin tells us the possibility that Entain must have told DraftKings the same thing they said to MGM Resorts International at the time of their attempt to take over the company in the late last year. 
The issue of the attempt was the valuation offered by MGM's, which seemed low to the Entain's board of directors. Moreover, they told MGM that they couldn't find any strategic planning in merging the companies. 
Entain Considers The Offer Of $22 Billion Not Worth Enough
DraftKings had made a significant attempt to lure the boards of directors from Entain by offering them twice the amount as MGM's. Depending on the trading prices at the time, MGM offered $11 billion to Entain, doubling DraftKings' offer to $22 billion. The MGM's offer was considered significantly undervalued by Entain. 
After rejecting the offer, the share prices of Entain jumped from $15.60 to $19.60 while witnessing a consistent and steady rise, hitting $27.00 before the DraftKings offer got out. The news surged with Entain's stock, and DraftKings plummeted. The initial offer started from $20 billion and followed up till $22 billion as the final formal offer. 
BetMGM Has A Future 
According to UK law, DraftKings is now unable to make any further bid on Entain for a period of six months. However, it has a few technical exceptions, like making a counter-offer when any other company tries to make an offer for acquiring Entain. 
Next, DraftKings has nothing to worry about as they have their own tech stack due to the prior acquisition of SBTech. Being well-settled in the US, the failure to make a deal with Entain will create no impact on the company whatsoever.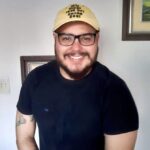 Andy is a skilled recreational gambler for more than 11 years. His primary focus is on the regulated US online casino and poker markets. Editor-In-Chief at Gamblerzz.com.