Evolution And Penn National To Launch Barstool Branded Live Dealer Studio
Andy Brown
Published: Oct 25, 2021
Updated: Jan 21, 2022
The Barstool Casino & Sportsbook stands out as one of the latest US gaming brands, which received its custom live dealer studio. This concept appeared for the first time in 2019 with DraftKings in NJ or New Jersey, even though the company has already opened a second one in Pennsylvania.
On the other hand, BetMGM has followed suit in the state of Michigan this year itself. Just like the DraftKings Casino, the owner of Barstool, Penn National is also making a move within the Garden State. 
All the four custom studios are the creations of Evolution Gaming, which is one of the globe's top suppliers of live dealer games and stands out as the only option for live dealers within the United States. 
Brief Information On The New Jersey Casinos
In NJ, the regulations specify that all the live casino games should be streamed from the premises of a licensed casino. For such reasons, Evolution Gaming chose Hardrock Hotel & Casino in Atlantic City as its home. Just like DraftKings, Barstool's brand-new studio is an extension of that particular existing space.
 The majority of the online casinos in NJ provide live dealer games these days. Apart from Barstools and DraftKings, all these streams are offered from one or two studios, either Ezugi or Evolution Gaming. The dealers and products, on certain occasions, are pretty much the same from one site to another. So, creating a custom studio will be a way to differentiate one's live dealer products from their competitors. 
This might be pretty crucial for all the sports-focused businesses, such as Barstool and DraftKings. This is because they have a different audience when compared with all the pure casino businesses out there. Regarding this matter, Head of Penn Interactive, Mr. Jon Kalpowitz, said: 
"The mixture of Evolution Gaming's outstanding team and their ability to offer a diverse range of high-quality online casino products makes them a perfect fit for Penn Interactive. We are looking forward to working with them and developing a custom live dealer Barstool-branded studio, which will enable us to use the diverse range of media talent available at Barstool Sports."
Busy Days On The Cards For Evolution Gaming
In the United States, live dealer blackjacks and various other online casino games are pretty popular. These online casino games provide a different experience when compared with the retail ones. For all those individuals, who prefer the latter, a live-stream dealer stands out as an excellent alternative when playing from their comfort zone. 
This was important last year because all the casinos suspended their operations due to the COVID-19. Evolution Gaming has a stranglehold within the US market for these live dealer games and might lock horns with a new challenger very soon. Besides that, it is also the 2nd company to enter the market after Ezugibut also acquired its former rival.
Final Thoughts
People are currently looking forward to what the custom live dealer studio has in-store. Online casino players will indeed have a good time playing all their favorite live dealer games within this particular studio as they are offered by one of the leading live dealing game creators across the globe.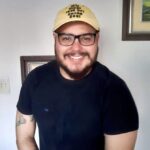 Andy is a skilled recreational gambler for more than 11 years. His primary focus is on the regulated US online casino and poker markets. Editor-In-Chief at Gamblerzz.com.