The Best Gambling Podcasts for US Players
Andy Brown
Published: Mar 31, 2021
Updated: Feb 4, 2022
The development of audio programs or podcasts began in 2004. The new media that reminds of radio shows quickly gained popularity because of their accessibility, simplicity, and ability to cover all possible topics seriously as well as entertainingly. It is easy to listen to them: you just need to have a device and the Internet to install a special app like Apple Podcast, Google Play Music, Spotify, or Pocket Casts. After this browse for the show and subscribe to it – voila! now you can enjoy it everywhere and at any time.
Moreover, even creating podcasts is not a taught task – only the device and microphone are needed. This allowed subject-matter enthusiasts and specialists from narrow disciplines to talk about their topics at their own pace, experimenting with format and inviting different guests. Listeners, on the other hand, can choose the most convenient time for themselves to listen to the podcast, pause it, or re-listen. In 2021, there are podcasts on literally all topics – there are 850,000 active podcasts with more than 30 million episodes.
Gambling Podcasts: Types and Format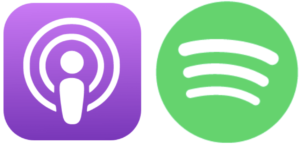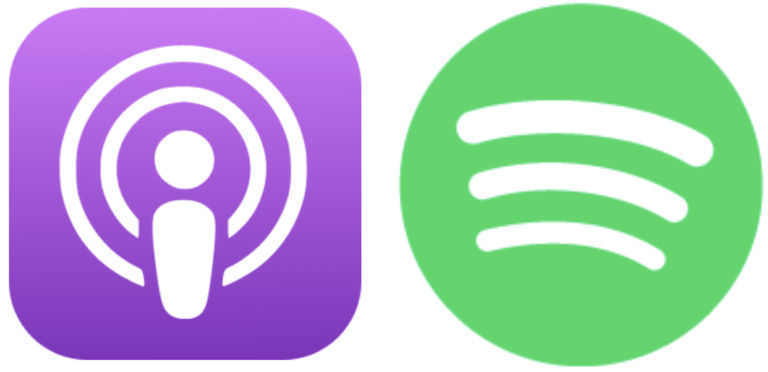 Gambling podcasts occupy a significant niche in this segment. Everyone can find a show for their interests: from the history of the creation and development of certain games to the analysis of successful games and descriptions of the most popular strategies. The authors of these podcasts are both game champions and ordinary players, as well as researchers of this phenomenon and analytics. Typical for this type of podcast is to invite gambling stars or mathematicians and analysts to help understand the "theory" of the game and share the experience. The format of reviews of games and casinos, their comparison is popular too. Thanks to this, gambling podcasts are a godsend for both beginners and experienced gamblers. These shows provide an opportunity to hear the latest industry news, learn new strategies and tactics, be aware of a casino or game worth trying, and form a community of friends and like-minded people.
There are two types of gambling podcasts – the one for sport betting fans and another one about casino games. The first type focuses on the coverage of sports events, analysis of the main players, their strengths and weaknesses, commenting on the competence, or making historical inquiries. Their goal to help their listeners bet successfully and be more experienced in this activity. Podcasts for casino games fans are specialized in (surprise!) casino games. At the same time, some shows focus exclusively on online casinos while others analyze land-based casinos. You can also find shows that combine analyzes of both types of casinos. Podcasts on casino games are useful and informative because they always attract legendary players, tell the latest news about bonuses and promotions, as well as honestly and competently compare casinos and their offers. Tutorials on strategies from the simplest to the most challenging are very popular among all listeners.
Best Gambling Podcasts that You Should Listen To
To help you avoid wasting your time looking for interesting and reliable podcasts, check out our list:
Gambling With an Edge
One of the oldest and most popular podcast shows among American listeners. Currently, the show is run by two professional players Bob Dancer and Richard Munchkin and you need to know that they are continually inviting their colleagues to join them. The format of each episode is different. Sometimes they announce a topic and select guests who can better cover it. (For example, Ken Smith, one of the most professional American players in blackjack, spoke about this game sharing experiences, telling anecdotes, and analyzing best bets). Sometimes the theme of the episode is based around the guests: their story or a specific analysis of a successful game, check out the episode with Anthony Curtis, and Frank B who won big for insurance purposes. Here you can also find strategy analyzes and casino comparisons.
Frequency: 1 episode/week since 2011.
You Can Bet on That
Another popular show that is on air since 2012. Run by two best friends who share a passionate love for gambling since their youth – Mark DeVol and Dr. Mike. Their main focus is on recreational gambling. They cover such topics as casino etiquette and e-sports betting including sharing experience and tricks. Hosts travel a lot to centers of casino games in the US to show it to their listeners. Therefore, it should come as no surprise that they offer reviews and comparisons of various casinos. The guys offer an analysis of popular strategies and games as well.
Frequency: 1 episode/month.
The Blackjack Apprenticeship Podcast
Another specialized podcast that is suitable for both beginners and experienced blackjack players. In the show, you can hear both an explanation of the rules, an introduction of strategies, and a brief overview of news, as well as lengthy interviews with people who have won in this game. The host of the show is Colin Jones, who ran a multi-million dollar blackjack team.
Frequency: 2 episodes/month.
Gamble On
This show is a great example of a podcast that focuses on everything legal from sports betting to commenting live games at the online casino. Hosted by Eric Raskin, the author of the bestseller The Money Maker Effect, and John Brennan, 2008 Pulitzer Prize Finalist, who regularly invites experts and casino games stars to analyze the strategies as well as trends in this field.
Frequency: 1 episode/week.
Against All Odds
One of the most important podcasts for sports betting fans. Hosted by Sal Iacono from 'Jimmy Kimmel Live' and 'Cousin Sal's Sure Thing' the show is as well educating and fun. It offers an overview of all serious sports and even of the competition in hot dog eating. Stars and specialists are also welcomed in this show.
Frequency: 1 episode/week.
Professor Slots
The podcast world has a show for every need. If you are a fan of slots, you should check out this podcast which focuses exclusively on this type of casino games. Professor Slot, whose real name is Dr. Jon Friedl, is a passionate fan of this game as well as a Ph.D. in engineering. Because of his love for slots he founded this podcast. Information about slots, various tips, and descriptions of strategies – everything can be found on this resource. Of particular interest is the charm of the slot professor and The Desire to help others in successful gambling slots and the charm of the professor makes listening to this show even more fun.
Frequency: 1 episode/week.
After Gambling
Gambling podcasts are not limited to the analysis of this market and games, but also help people cope with addiction if it has developed. After Gambling is a show with psychologists and professionals that help people become aware of their condition, to shape a healthy outlook for the future, and simply signal that help and friends exist.
Frequency: 3 episodes/month.
Wrapping Up
As you can see, there are a large number of shows in the podcast world that can help players build successful strategies, learn tricks, and general information about games. Live guests and interesting hosts transform information into lively conversation, which helps to feel like a part of the community. If you have questions about casinos and games, you should definitely find a gambling podcast to your taste!
Written by: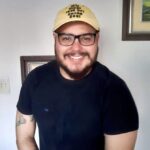 Andy is a skilled recreational gambler for more than 11 years. His primary focus is on the regulated US online casino and poker markets. Editor-In-Chief at Gamblerzz.com.