Gambling Trends in 2021: What to Expect Next?
Andy Brown
Published: Apr 22, 2021
Updated: Jul 7, 2022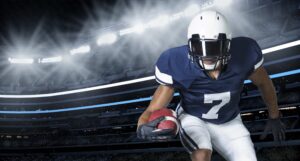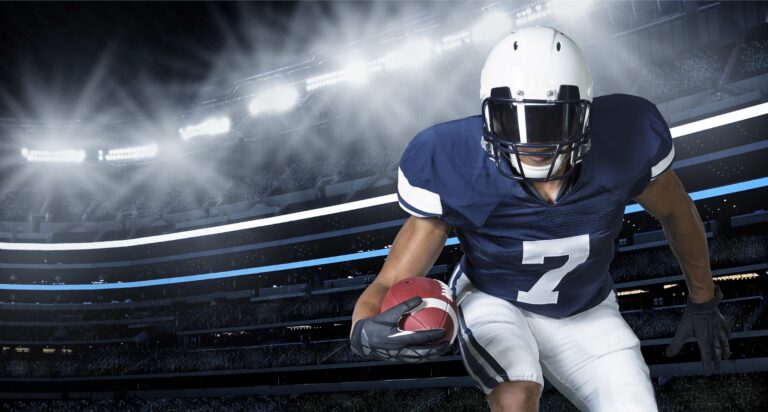 To say that 2020 changed the way we live drastically will, without a doubt, be a major understatement in the eyes of many. Let's face it, the world hasn't been the same after the disastrous year of 2021. Whether it is the global pandemic and its crippling effect on almost every public sphere of life, including and especially sports, or the economic blow to many individuals and businesses all over the world – industries are now playing by different rules. But is the gambling scene really the worse for wear? It's true that sports fans had to adapt to many of their usual and favorite activities being put on indefinite hold or replaced by online-based forms of sports participation. However, the positive sides are also impossible to deny. From the rise of e-sports and the development of VR technologies to the generally wider acceptance of online gambling by both gaming enthusiasts and bored-at-home doubting fellows – the gambling is thriving in many aspects. In this article, we are taking a look at the most prominent trends that are likely to take over the scene entirely.
Legalization of Online Gambling in the US
For the past several years, the legalization of gambling and sports betting has been in the active stage all across the United States. Several new states entered the online gambling scene including Colorado, Illinois, Michigan, Montana, and Virginia. Of course, the process isn't as quick as we'd like it to be. In some of these states, gambling is still limited to only one mobile betting app for players to use. Alternatively, it offers particular types of betting. Still, many more states made online gambling available in one or another form over the last year, and all we can say is that there's definitely no slowing down on that front any time soon. Fans of sports betting and online gambling can only expect new opportunities to come throughout 2021 as the convenience and benefits of gambling online are fully embraced in the US. Further legalization in different states will help attract many more players to the table, which will boost the market and have an overall positive outcome for the gambling industry and its fans. As it is, let's take a look at some of the trends currently on the rise.
Esports: The New Giant in the Sports Industry?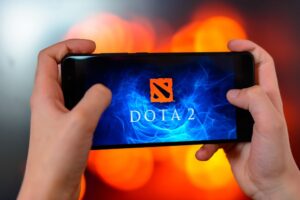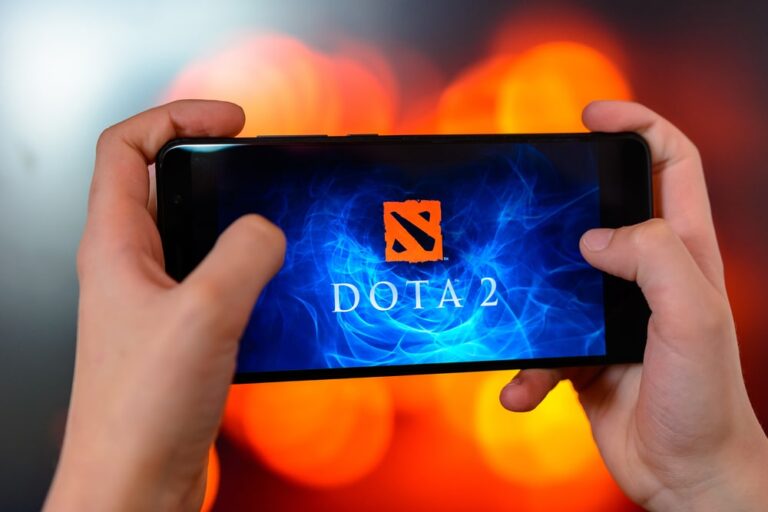 A major development in the gambling industry is the rise of e-sports. Never thought that video games can turn into a full-fledged sport? As a spectator sports genre that has a wider audience online rather than offline, e-sports have thrived despite the challenges of the global crisis. And although it's been around for longer than some people may know, it didn't quite catch on before, unable to come out of the shadow of the actual sports industry. However, now the number of fans of electronic sports might soon be approaching 400 million people. With many fan-favorite sporting events postponed or canceled, you have the alternative to watch and gamble on your favorite sports through virtual games online. These may be classic video games such as League of Legends, Overwatch, or Call of Duty, FIFA, Street Fighter, etc. The e-sport community is also rapidly growing as the quality of graphics and the convenience of the format attracts more and more sports fans. Still don't think it's as big of a deal? Well, e-sports is no longer just a fun variety of gaming.
Not only is it becoming a full-fledged sport, but is also gaining ground as an extremely prospective career choice for future students. There are a number of universities already that offer varsity programs and scholarships to students with interest and talent in cybersport. Most talented gamers on the net such as Faker, N0tail, Uzi, GeT RiGhT, and others are now gathering fan bases as large as real-time sports celebrities do. Not to mention that the format of the esports tournaments is suitable for both offline and online audiences. This means that you won't really have to miss a lot of games since they don't fall under the restrictions of the pandemic-affected conditions. Remember the times when playing video games was fun but criticized as a waste of time or an unhealthy addiction? Now you have professional players, teams, with actual managers and coaches. You have cybersport arenas and millions of fans worldwide. What do you know, with the way this sphere is gaining global support, investments, and audience, it might just become one of the most popular sports to bet online on, especially at home. Now, are there any other trends you should know?
VR & AR: The Future of Sports and Gambling is Now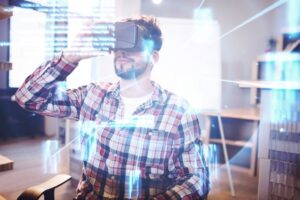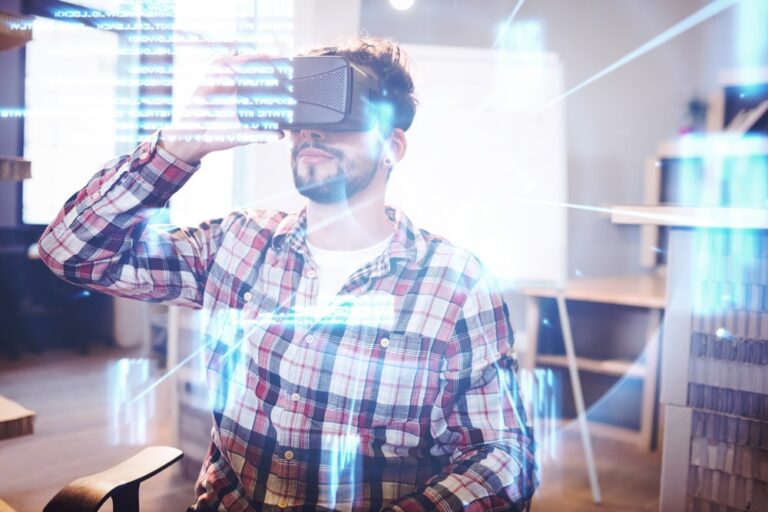 As mentioned before, people got used to staying at home and conducting their usual activities in new formats. Many of us no longer feel safe visiting public events, and even if we were – both sports and casinos belong to the category of environments where it is very difficult to maintain safety measures. Yes, you will most likely have to miss a lot of matches, tournaments, and other events this year. However, it doesn't mean that you don't have any other options. In fact, forget having to rely on so many factors and circumstances to enjoy your favorite sports. Experiencing everything first-hand is now possible via virtual reality technologies and tools. That's right, you must have heard of or even own some of the virtual reality devices that have gotten so popular in the recent few years. Now you don't have to rent it from a gaming store or pay to have a try at a shopping mall. Want to be present at a favorite sports match or play at your favorite casino but can't travel anywhere because of Covid-19 and the never-ending lockdowns? You can now simply buy a VR headset to enjoy a variety of games and shows in the unprecedented quality of an immersive 3D reality.
Why a VR gambling experience?
Firstly, virtual and augmented reality technologies can allow you to transmigrate into a realistic simulation of a casino or a sports arena where you will feel part of the scene. Let's agree, it's not the same as a digital slots game or even a live casino, streamed for a semblance of a real-time casino atmosphere. Instead, playing VR poker or potentially becoming a player in your favorite sports gives you a much more profound opportunity to experience the game closely. As it is, over six million VR headsets were sold throughout 2020 as people on lockdown turned to alternative means of entertainment. This year, the sales are likely to continue growing as watching, playing, and gambling on virtual sporting games is enabled across the US and worldwide. We expect online gambling sites including Internet casinos and sportsbooks to start introducing more VR gaming software for headsets such as HTC Vive or Oculus Rift, with full options to watch, play, and bet on games.

Everything Goes Online
There's no doubt that the popularity of e-sports and VR sports events will continue to rise as we fully adapt to the new standards and circumstances. The same thing goes for online casinos and online sportsbooks. Internet gambling has been on the rise for several years now, and the pandemic-induced restrictions on the work of brick-and-mortar casinos and sportsbooks have only accelerated the transfer of most gambling activities to online platforms. And if you think that online casinos cannot replicate the atmosphere of a real-time casino, you may not be exactly right. Today, the quality of graphics and the sheer number of games available at reputable online casino sites make it difficult to find fault with online casinos. The experience of many sports fans shows that gambling on sports online is easy, convenient, and can be as much fun as traditional betting. Moreover, for the players who are pickier, there is the popular option of a live casino or tournament streams for sports bettors. Believe us, with such diversity, in no time will you get used to betting on your favorite games from the comfort of your own home.
Variety of Options for Gambling Enthusiasts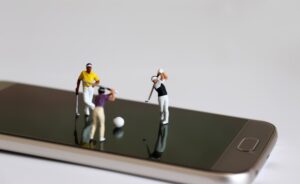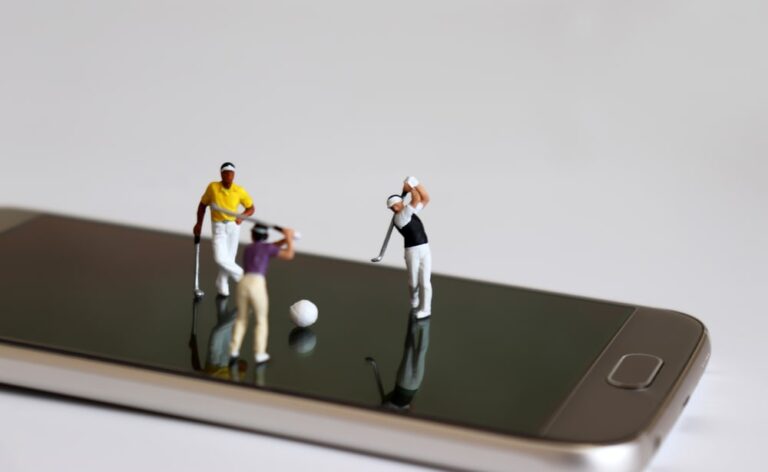 In any case, players can definitely expect online gambling on real-life and VR sporting events to continue their steady development and improvement. Both sports fans and gambling enthusiasts will be rewarded with many new online options when it comes to sports games, tournaments, and other sporting and gaming events that you can watch and gamble on from your smartphone, laptop, or basically any other smart device. Technologies never really stop developing, and the research and development of the digital sphere is moving along fast. For players online, there are plenty of options as they can have a great choice in gaming platforms, collections of games, methods of payment and withdrawal, as well as new game formats. For example, VR headsets can work on consoles, but soon we expect both software and hardware gaming developers to offer more options of connection. Today, if you want to connect your VR set to your laptop, you need one that is designed specifically for gaming purposes and has a powerful graphics card. Soon you may be able to connect to laptops, and smartphones with no significant loss of quality. Yet, it's still not the full extent of the possibilities in the gambling sphere.
Learn About the Gambling Scene Now
If you're looking to immerse yourself deeper into the subject of online gambling, now is the perfect time to start. Why? Because the pool of information is vast, and the opportunities to learn about and start participating in the world of gambling are as real as ever. Let's see: many popular gaming events including conferences, expos, and interactive workshops actively offer chances to participate from anywhere around the world. While you are likely to find a local online gaming community, international gambling fans only need to register online and wait for the event of their choice from the comfort of their home without the fear of it being canceled. As for the price, while online gaming expos and conferences usually require a participation fee, life in lockdown has urged many companies to offer more free-of-charge activities and opportunities to the avid followers of virtual sports and gaming. It is now more than ever your chance to sign up for a lecture or a workshop, often completely for free, to find out if you'd like to become part of the online gambling world.
Conclusion
There are many things about the recent months that make us sad or disappointed, but it's definitely not the case with online gambling. What used to be a dubious sphere just a few years ago, mostly illegal in the United States and all across the world, is now a thriving industry with impressive revenue and a growing number of active followers. If you've never dared to visit a physical casino and bet money in a table game or at slots – you can use free spins on an online casino website. If you didn't get to bet on a certain sport or your favorite team/player before, you can just open an Internet sportsbook to place your wager now. And if you are a seasoned gambling fan, but have found yourself cut off from your favorite activities – you will find that online gambling has a lot to offer. It's time to discover the gambling trends and jump on board with them, as the future of casino and sports gambling is no doubt one where the online segment is constantly present.
Written by: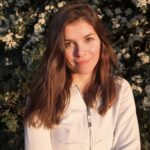 Aria works hard to make sure that residents from different states have access to honest reviews and credible information about the best legal gambling sites. She has a rich experience as a writer, SEO specialist and expert in sports betting. Sports Editor at Gamblerzz.com.