Indiana Sports Betting Volume For June Drops Under $250 Million
Andy Brown
Published: Jul 23, 2021
Updated: Jan 21, 2022
During the month of June, the sports betting volume for Indiana's both retail and online sportsbooks was valued at $246.3 million. However, the sportsbook in the state witnessed an incline in their revenue, with the collection going above $25 million. As per the reports, the increase in the revenue is the impact of the welcome result for the state's sportsbook, granted there was support from the local sports event.
A Positive Increase in the Revenue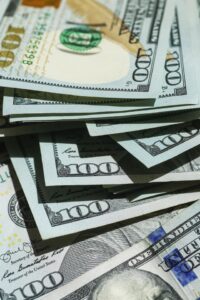 It must be said that with Pacer taking an early exit from NBA Playoffs and no big event like the Indianapolis 500, the low volume in June did not come as a surprise. Overall, in the last three months, sportsbooks in Indiana have performed well as compared to other Midwestern states. There are many other states that have witnessed a steeper decline in terms of betting volume. The $246.3 million collected in wager was a 3.2% decline from $254.4 recorded in May. However, in June, the average betting volume was recorded at $8.2 million, which is equivalent to the average volume in May. 
Sportsbooks collected $26.7 million in terms of gross gaming revenue, which witnessed a 48.5% jump from $18 million in May. Moreover, adjusted gross revenue stood at $25.5 million, which generated $2.4 million in state taxes. In the month of June, around 88.7% of wagers were made online; but in May, it was 89.5%. Overall the online bets in June were valued at $218.4 million. 
A Flourishing Indiana Sports Betting Market
On the other hand, retail sportsbooks collected $28.1 million in wagers, which is an increase from $26 million in May. It must be explained that Indiana is a model sports betting market for the US from various perspectives. The regulatory structure fosters a competitive yet healthy industry, a sector that efficiently manages the seasonal swings of sports betting better than many states. Wagers in June collected $6.2 million in gross receipts, which is a jump from $2.9 million in May. The main rival FanDuel recorded 64.2 million in bets, but it's down from its May's collection, which stood at $79.3 million. These bets generate a gross receipt of 9.1 million, which is an increase from $7.6 million. 
Moreover, in the first operational month, Barstool's online sportsbook stood at the sixth position collecting $10.4 million in wager in June. This generated a win of $33.167. After the introduction of Barstool, the Indiana sports betting market is likely to become more competitive in the coming period. The PlayUp Sportsbook has also gained access to the Indiana market through Caesars. Additionally, 888 is all geared up to launch its sportsbook in Indiana. While Indiana's sports betting market has gained a lot of success, it is still maturing.
Coveted brands like Barstool are establishing their following, and the addition of Sports Illustrated will contribute to the market's growth. On the whole, Indiana is yet to experience its best days in terms of sports betting. 
Retail sportsbook collected $28.1 million in bets, which is an increase from May's collection that stood at $26 million. The retail market is driven by big betting events, so we might have to wait until the football season to witness tangible growth. 
Written by: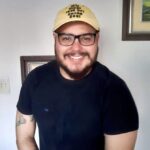 Andy is a skilled recreational gambler for more than 11 years. His primary focus is on the regulated US online casino and poker markets. Editor-In-Chief at Gamblerzz.com.