MaximBet Reveals Market Access Partnership With Caesars Entertainment On Pennsylvania
Andy Brown
Published: Sep 20, 2021
Updated: Oct 4, 2021
The MaximBet owners know how to grow in this industry well. Recently, MaximBet announced their winning hand is all set in Pennsylvania through the market access partnership with Caesars Entertainment for online casino services. The company also revealed that it has a retail casino partner for sports betting in Ohio but cannot disclose the name yet. 
Even if the casino is yet to launch, the MaximBet sportsbooks are available live. This partnership between the Carousel group and the men's magazine Maxim has led to the rise of the latest online casino brand in the US. To get MaximBet off the ground in Colorado, Carousel has rebranded its existing online sports betting app.
 Apart from Colorado, MaximBet is multitasking US and Canadian sports betting and online casino plans under various jurisdictions. In the US, MaximBet now has sports betting and online gambling deals in six states: Indiana, Ohio, New Jersey, Arizona, Iowa, and Pennsylvania.
MaximBet Is Primarily An Online Sports Betting Operator
New Jersey, Iowa, and Indiana have sports betting apps in the process. The apps in these states will get rebranded to MaximBet, similar to the one in Colorado. At the same time, MaximBet is planning to launch a new online sportsbook in Arizona, as the state doesn't have the sportsbetting.com app. On August 12, an announcement was made on MaximBet by ZK International Group Co. of China, saying the company will apply to launch a new online sportsbook in Arizona.
MaximBet Is Joining A Crowded Market In Pennsylvania
Online poker, sportsbook, and casino in Pennsylvania have taken the hit and reached maturity as the market. Through the iGaming market access deal with Caesars Entertainment, MaximBet plans to introduce their MaximBet casino in Pennsylvania.
From Wind Creek to BetMGM Casino, there are already 16 brands that operate online casinos in the state. The MaximBet spokesperson says that the brand would also introduce its online sportsbook in PA.
With so many existing online casinos, the MaximBet CEO shares some of their plan to deal with the competitors. "With entry to every new market, our primary focus remains on ensuring the best customer experience. We not only aim to provide world-class casinos and sportsbooks but also enable access to experiences that money can't buy." 
Possible Partners Of MaximBet In Ohio
 With the last announcement, the mystery remains as to who could be the possible partner of MaximBet in Ohio. As Caesars is their market access partner in Pennsylvania, it would be unwise to cede a market filled with sports enthusiasts to the competitor. Moreover, if these two had partnered for multiple states, the announcement would have been made at once.
This leaves MaximBet to partner with the Eldorado Gaming Scioto Downs. The properties were renamed as: 
Hard Rock Casino Cincinnati

Jack Thistledown Racino

Jack Cleveland Casino
So, any one of these three could be the possible partner of MaximBet in Ohio. However, there are still three other possibilities, including:  
      Belterra Park Cincinnati

      MGM Northfield Park

      Miami Valley Gaming
So, as of now, we will have to wait and watch what the future holds for MaximBet.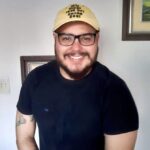 Andy is a skilled recreational gambler for more than 11 years. His primary focus is on the regulated US online casino and poker markets. Editor-In-Chief at Gamblerzz.com.