MGCB Warned About Unregulated Gaming Sites in Michigan
Andy Brown
Published: Dec 17, 2021
Updated: Jul 7, 2022
In the latest developments, the Michigan Gaming Control Board discovered several unregulated gaming sites in the area, and also authorities underlined that they continue to impact Michigan players' safety and security concerns. 
Michigan residents who have been involved in placing wagers on various unregulated gaming sites got into a trap, as they became victims of deposit theft or identity theft. 
In the latest news release on Monday, the executive director of the Michigan Gaming Control Board – Henry Williams, warns the area's residents about these unregulated sites. His statements were made in favor of the safety and security concerns of the Michigan players. 
"If the Michigan players are sharing their personal details with any unregulated gaming site, there will be no assurance that their data won't be sold out or used by the criminals, especially the ones involved in cyber crimes," William commented. "Identity theft is a serious issue and one of the most common complaints registered with the Federal Trade Commission. In the US, about 1.3 million cases of identity theft were reported by the end of 2020, including more than 24,000 reports of identity theft in Michigan itself." 
According to the federal Internal Revenue Service, thieves get hold of users' personal data and use them to apply for credit, get medical services, or file taxes. Thus, any Michigan victim experiences impact and damage on their overall credit score or status along with the money and time needed to recover. 
According to the complaints registered on the Michigan Gaming Control Board, the subscribers of the unregulated gaming sites say that their winning amount won't get reflected into their bank account, or they won't be able to access their deposit refund. 
Subscribers of these unregulated gaming sites will not be able to seek any recovery of their money via the courts or regulatory agencies. 
"Compared to regulated gambling, the Michigan Gaming Control Board (MGCB) stands with no mechanism for handling a subscriber's dispute related to an offshore, unregulated gambling site," William said. "Our regulatory agency doesn't have the necessary authority for resolving a dispute between a victim and an unregulated site," he added. 
The MGCB also says unregulated gambling sites are even involved with other crimes like money laundering. It's advisable by the regulatory board to check a list of approved and fairly regulated online gambling and sports betting sites in Michigan. 
"Every Michigan resident who loves gambling should check for the credentials and licensing information of their gambling site before filling any personal details or making any deposits. It's smart to pick a reliable and certified gaming site for your gambling needs," Williams said.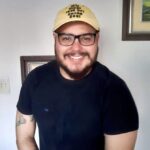 Andy is a skilled recreational gambler for more than 11 years. His primary focus is on the regulated US online casino and poker markets. Editor-In-Chief at Gamblerzz.com.